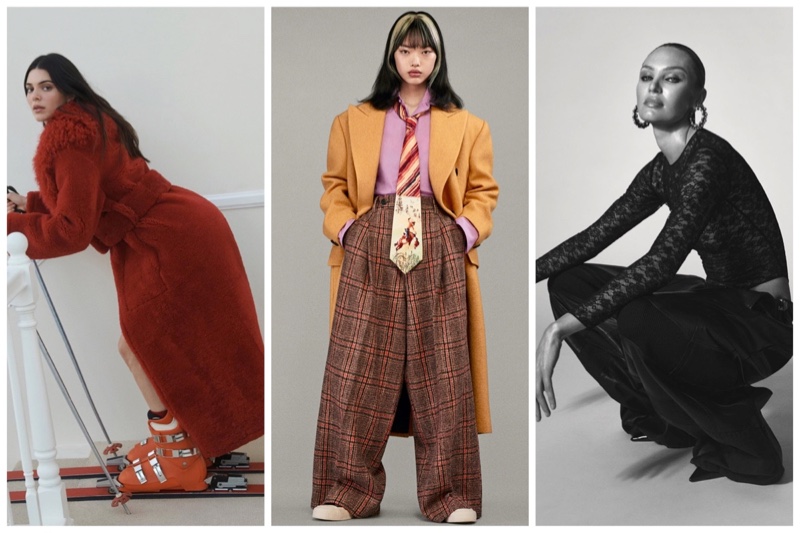 Candice Swanepoel dazzles in the latest lace collection from Tropic of C, showcasing a blend of elegance and allure. Meanwhile, Kendall Jenner brings a winter sporty yet glamorous vibe to the Jacquemus holiday 2023 campaign, getting festive.
In another exciting collaboration, Harry Lambert teams up with Zara to spotlight vintage style, offering a fresh perspective on classic designs. The fashion scene continues to evolve with Louis Vuitton's cruise 2024 campaign, where baroque influences meet modern aesthetics, creating a dynamic look.
Giorgio Armani's Neve 2023 collection introduces luxurious alpine styles, perfect for the fashion-forward winter enthusiast. Adding to the elegance, Charlotte Rampling stars in the Massimo Dutti winter campaign, embodying sophistication and grace in every frame.
We take a look at trailblazing Asian models taking center stage, highlighting the growing diversity and representation in fashion. Ralph Lauren's holiday 2023 campaign brings a season of wonder, encapsulating the festive spirit with its enchanting designs.
In a groundbreaking move, adidas collaborates with Stella McCartney for its winter collection, unveiling its first ski collection that promises style and functionality. Charisse Mone graces the pages of Harper's Bazaar Arabia with a seaside photoshoot by Andrew Yee, blending the beauty of nautical style and the outdoors.