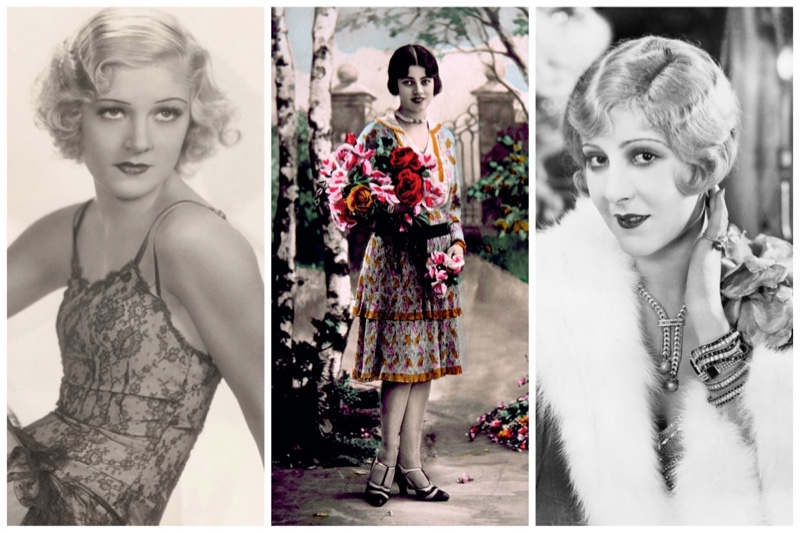 1920s women's fashion brought about the modern era of dressing. Women began to dress for more comfort and wearability compared to decades past. With the women's suffrage movement resulting in the 19th amendment being passed in the United States and giving women the right to vote, there was now new freedom for women both politically and in their wardrobes.
There seemed to be a cultural gap between the young, "new woman" of the 1920s and the older generation that was used to prim and proper, Victorian-era looks. At first, these styles would be seen as shocking, but as time progressed, the public embraced the new fashions of the 1920s.
Related: 1920s Hairstyles | Vintage Curls, Bobs & Updos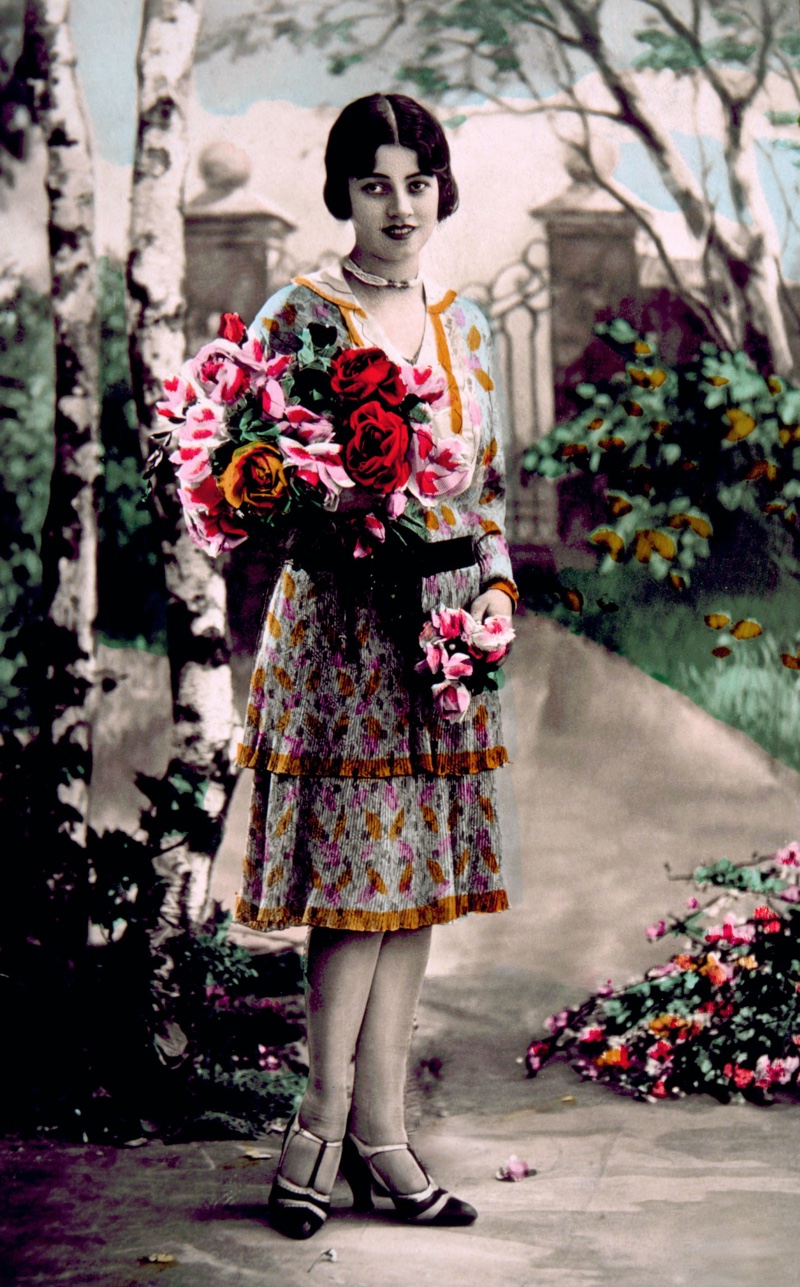 1920s Women's Fashion
This change also did not exclude accessories. As hemlines raised, heels became more visible, making way for more decorative shoe styles. Hats and headbands also featured bold embellishments inspired by the art deco movement.
Jewelry became more affordable and allowed for accessorizing and adornment. Below, we highlight some major fashion trends from the decade, including flapper dresses, shoes, jewelry, hats, lingerie, swimsuits, and more.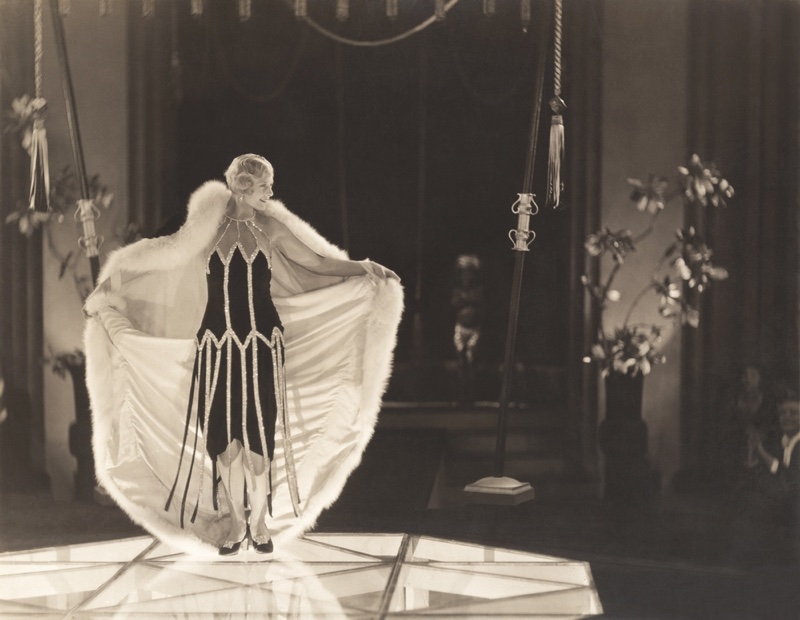 The Flapper Dress
The decade also saw a change in silhouettes for women. The flapper dress was a 1920s women's fashion trend that featured long, knee-length skirts in a shift silhouette. Gone were the constricting shapes of the Victorian era, and now a young woman called the flapper girl had emerged with a boyish haircut and wearing a straight and loose, shift dress with waistlines at the hips.
Even though this may seem like an acceptable length in today's period, at the time, such dresses were considered outrageously short. Flapper dresses were named after "Flappers" – rebellious women in the '20s who would often drink, smoke, wear heavy makeup, and perform other acts that challenged social norms at the time.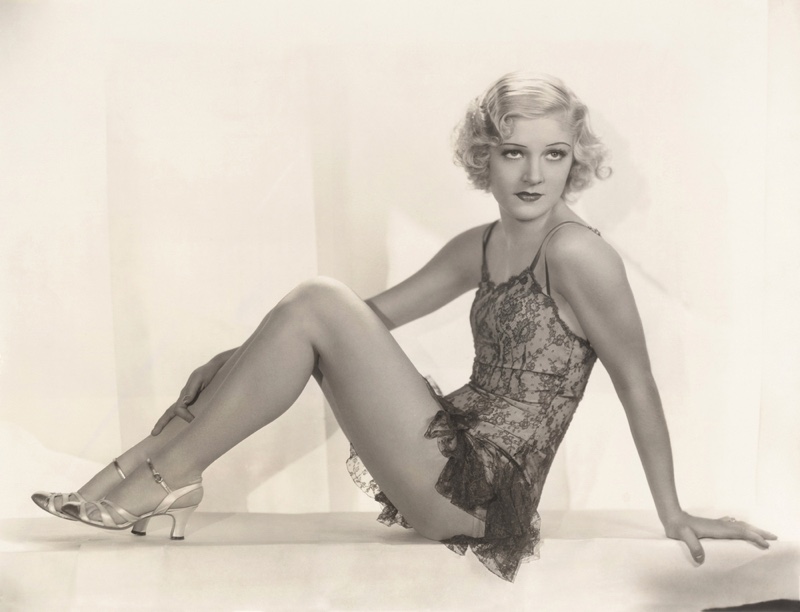 1920s Lingerie
As with the short 1920s hairstyles, the 1920s gave women freedom with the undergarments too. The chemise–as an all-in-one lingerie item became popularized. And as hemlines rise, stockings were seen worn more often. The invention of the alternative silk rayon allowed women of all social statuses able to afford pantyhose.
In the 1900s, some well-dressed women would wear up to ten pieces of lingerie on their bodies. And by the 20s, the majority would only wear two or three pieces of undergarments. The role of chemises was to hide corset seams or the fact that a woman didn't wear a corset at all!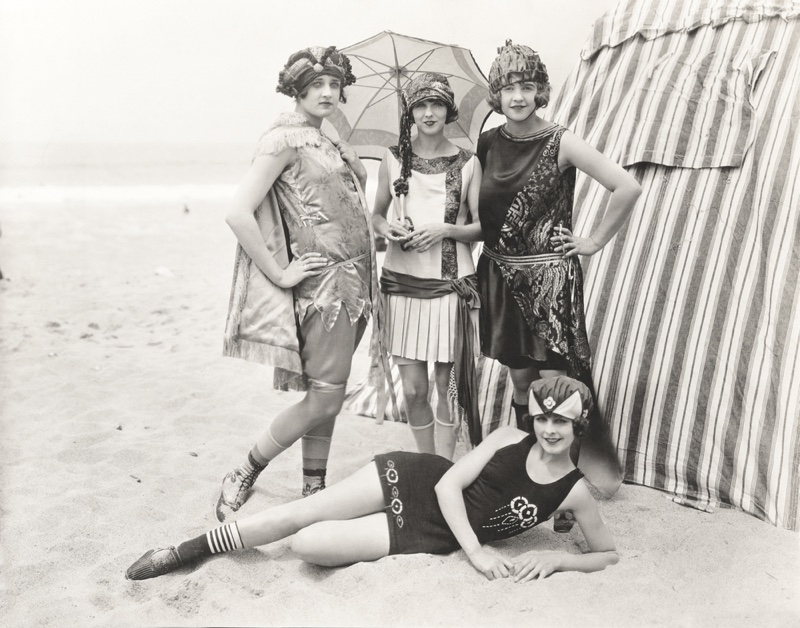 Swimwear
Wool one-pieces might sound outrageous to some, but they were all the rage during the 1920s. The idea of swimming for many women was still somewhat of a novelty, so the prime focus for swimwear at the time was to keep yourself warm – leading to wool designs. They were different from the cumbersome petticoats of the early 1900s.
Jantzen's bathing suit brand was known for its logo, which featured a diving girl in a snappy red ensemble. The image became famous worldwide during the twentieth century.
Swim caps were in fashion, as they prevented hairdos from being ruined. "Aviator" style swim caps were fashionable too, fitting snugly over both male and female heads.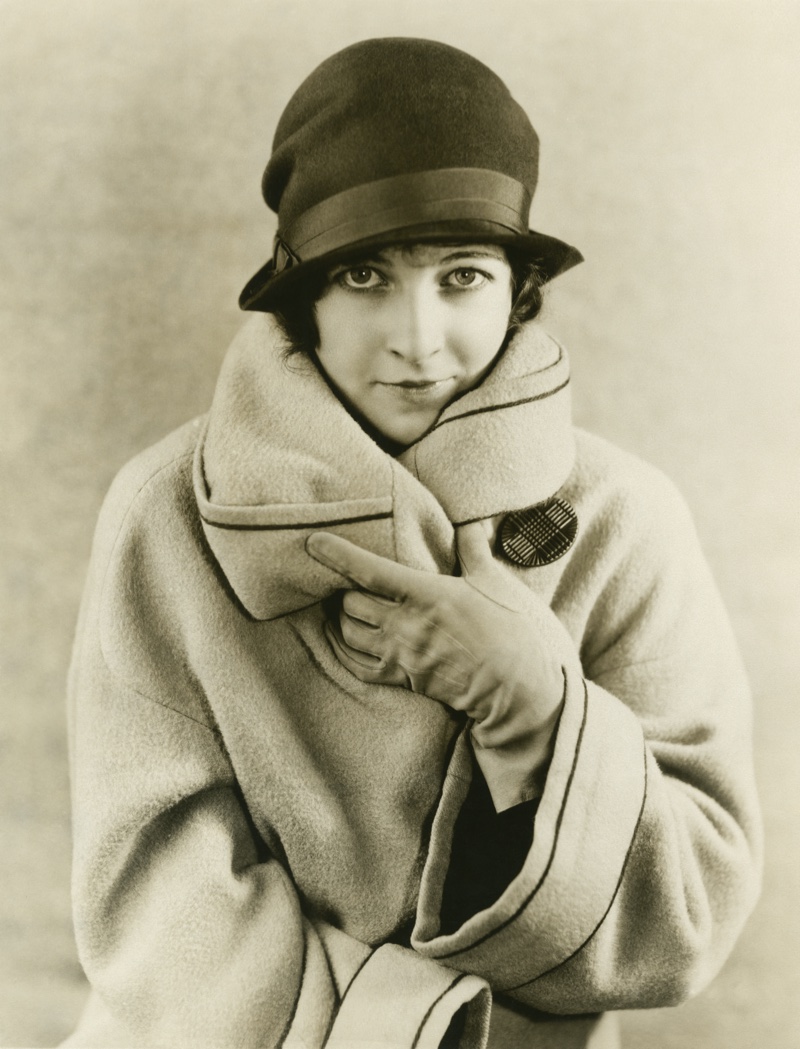 Cloche Hats
In the 1920s, hats and headwear were quite popular. In fact, some say that most women didn't leave the house without a cap. This was partly due to the beauty standards that emphasized pale skin and short hair at the time.
Cloche hats were bell-shaped hats that came into fashion during the 20s. They were usually made of felt and had a slim rim. Women would often place ribbons on their cloche hats to indicate their romantic status.
Fashion houses like Lanvin even opened their milliner ateliers to design hats. Usually, the cloche was decorated with jewels, brooches, or scarves. It was also seen as fashionable to turn up the brim of the hat.
Headbands
During the peak of the jazz age in the 1920s, headbands or bandeaus were all the rage. Decorated with precious gems, metals, or even feathers, the headband made the perfect flapper accessory.
And the style has even made a resurgence today thanks to music festivals and bohemian fashion. A popular type of headband was the "wrap style" headband, composed of one strand of flowers, pearls, or other ornaments.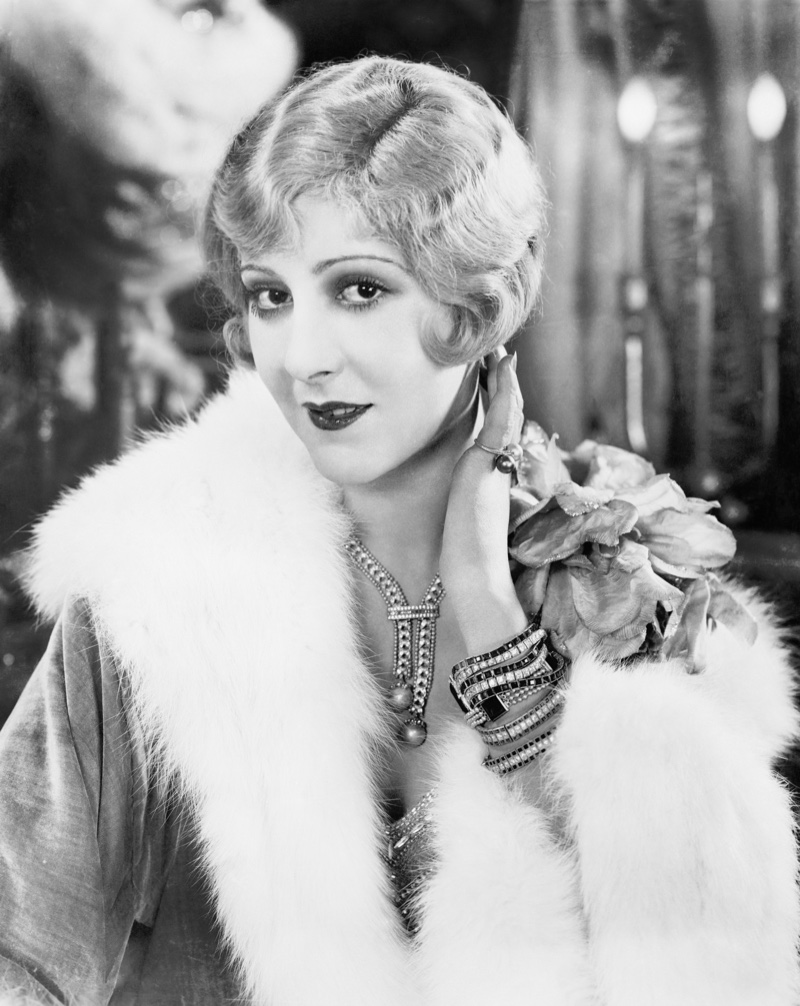 1920s Jewelry
Jewelry in the 1920s became a diverse area of fashion as women became able to express their individuality. "Art deco" jewelry was a major 1920s trend defined by rich colors and geometric shapes. As people became aware of other countries around them, they started to engage with "exotic" jewelry with intricate designs crafted with jade and turquoise.
In the 1920s, the material required to make jewelry also became cheaper, resulting in a new type of jewelry dubbed "costume" jewelry. Chanel founder Coco Chanel is often attributed with popularizing costume jewelry.
Designers replaced real gems and metals with colored glass and gold-tone metal. This made bracelets, earrings, and necklaces accessible to everyone, contributing to its popularity in the 1920s. Pearl strand necklaces were also popular, like those worn by famous dancer Josephine Baker.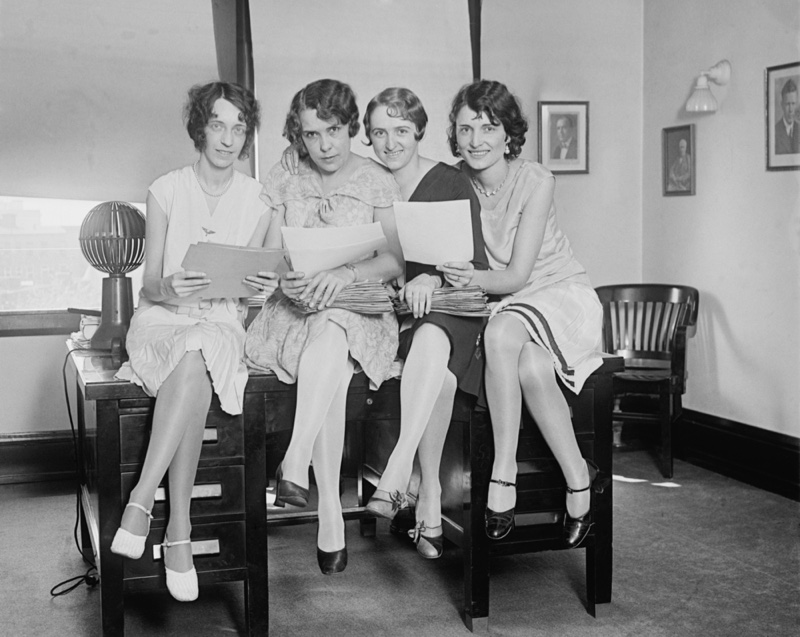 1920s Shoes
The heel of the 1920s stood at between two to three inches tall. Popular shoe styles of the time were all about straps since these heels would stay on while dancing. These included Mary Janes with ankle straps, T-straps that feature strips on the ankle and middle of the foot, as well as pumps that had no straps.
For more casual wear, there were oxfords and saddle heels. Shoes were often paired with stockings as hemlines at the time were raised, showing more skin.
Conclusion:
Now that you have seen what it was like to dress during the 1920s, what was your favorite trend? From the slip dress to costume jewelry, this decade still inspires current trends in the fashion world. Do you wish cloche hats were back in style? Or is a flapper dress more your speed? For more fashion history, discover our guide to 1930s trends.