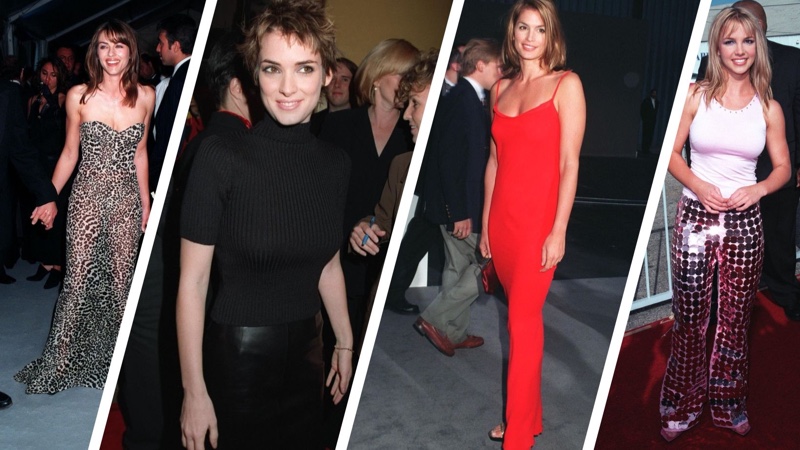 The 1990s was a transformative era for fashion, marked by its unique style and cultural influences. From grunge to minimalism, 90s fashion for women continues to inspire and shape the current fashion landscape.
90s fashion was characterized by its eclectic mix of styles and a push towards individuality. Compared to the 80s, it was a decade that embraced bold experimentation and a laid-back, casual approach.
90s Fashion for Women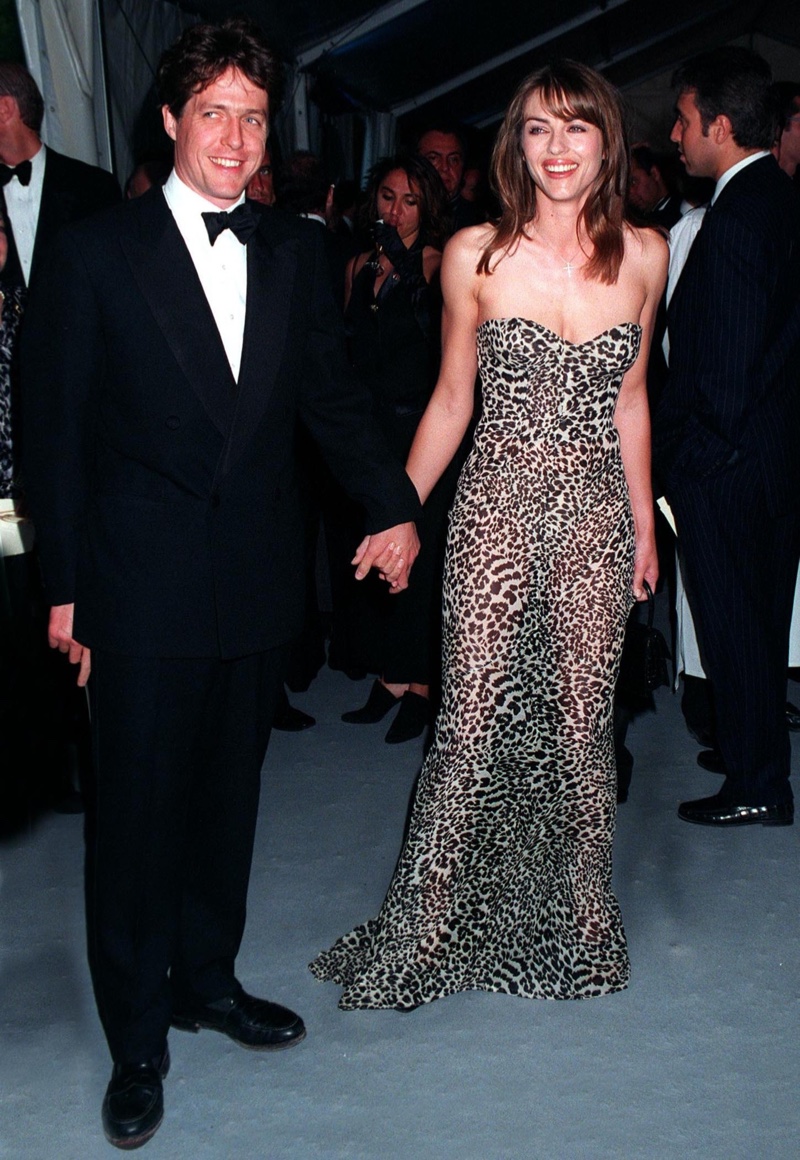 From the iconic slip dresses and oversized flannel shirts of the grunge movement to the minimalistic chic of slip skirts and tailored blazers, '90s outfits reflected a sense of self-expression.
Today, the influence of 90s fashion can be seen in many current trends. The revival of high-waisted jeans, crop tops, and chunky sneakers pays homage to the casual yet edgy aesthetic of the era.
Stay tuned as we take a nostalgic journey exploring the fashion trends that shaped a generation and still captivate fashion lovers today.
The Icons
Supermodels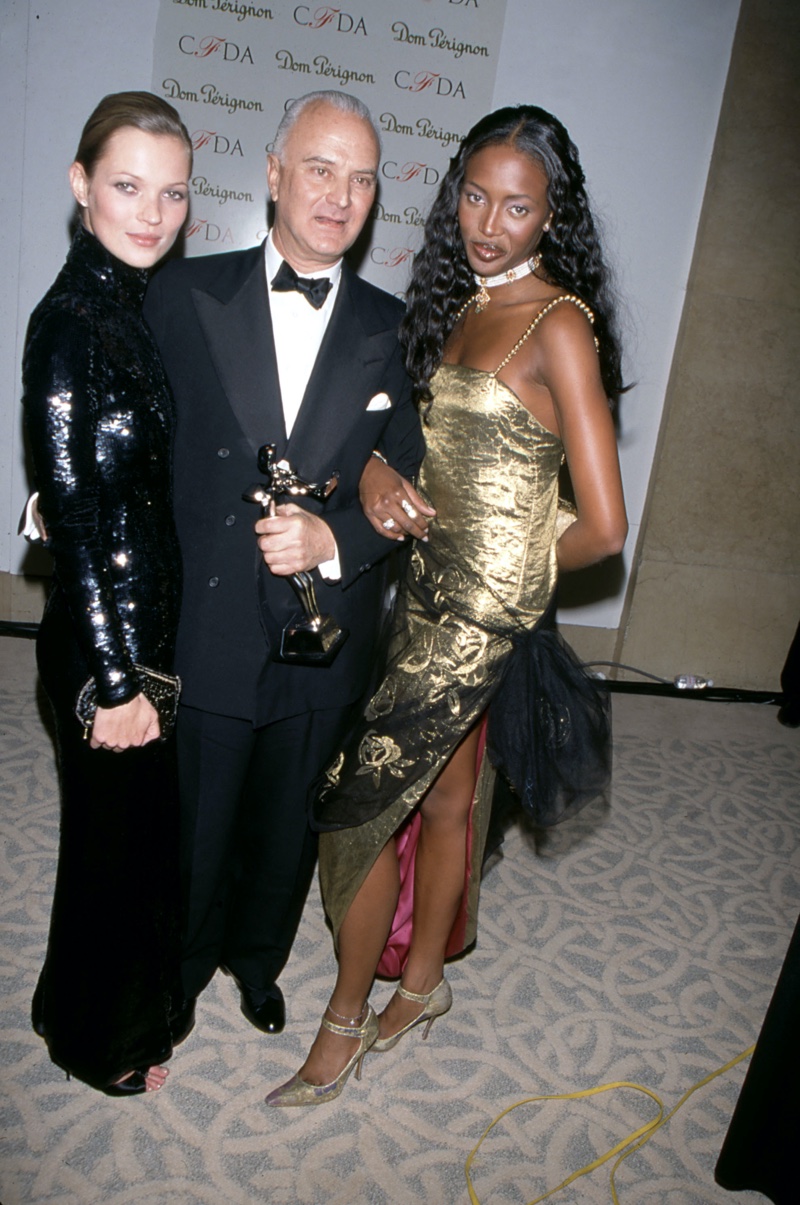 Supermodels like Naomi Campbell, Christy Turlington, and Kate Moss also played a pivotal role in shaping '90s fashion. Their effortless glamour and impeccable sense of style made them darlings of the high fashion world. From haute couture party dresses to jeans, they could do it all.
From Calvin Klein to Gianni Versace, they owned the runways of major 90s clothing brands and appeared in high-profile advertisements. Their influence can still be seen today as they are still A-list fashion names.
Spice Girls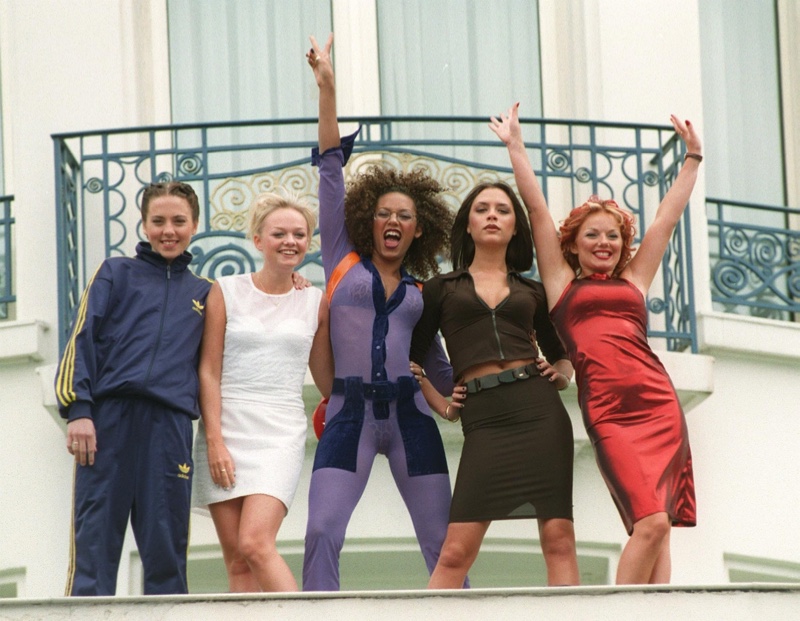 The 90s saw the rise of several fashion icons who left an unforgettable mark on the era and beyond. One such group was the Spice Girls, a British pop sensation that dominated the music charts and influenced a generation of young women with their vibrant and eclectic style.
From platform sneakers to mini dresses, the Spice Girls pushed boundaries and inspired countless fashion choices. Victoria Beckham ("Posh Spice"), Melanie Brown ("Scary Spice"), Emma Bunton ("Baby Spice"), Melanie Chisholm ("Sporty Spice"), and Geri Halliwell ("Ginger Spice") embodied different styles ranging from sporty to posh to more feminine looks.
Winona Ryder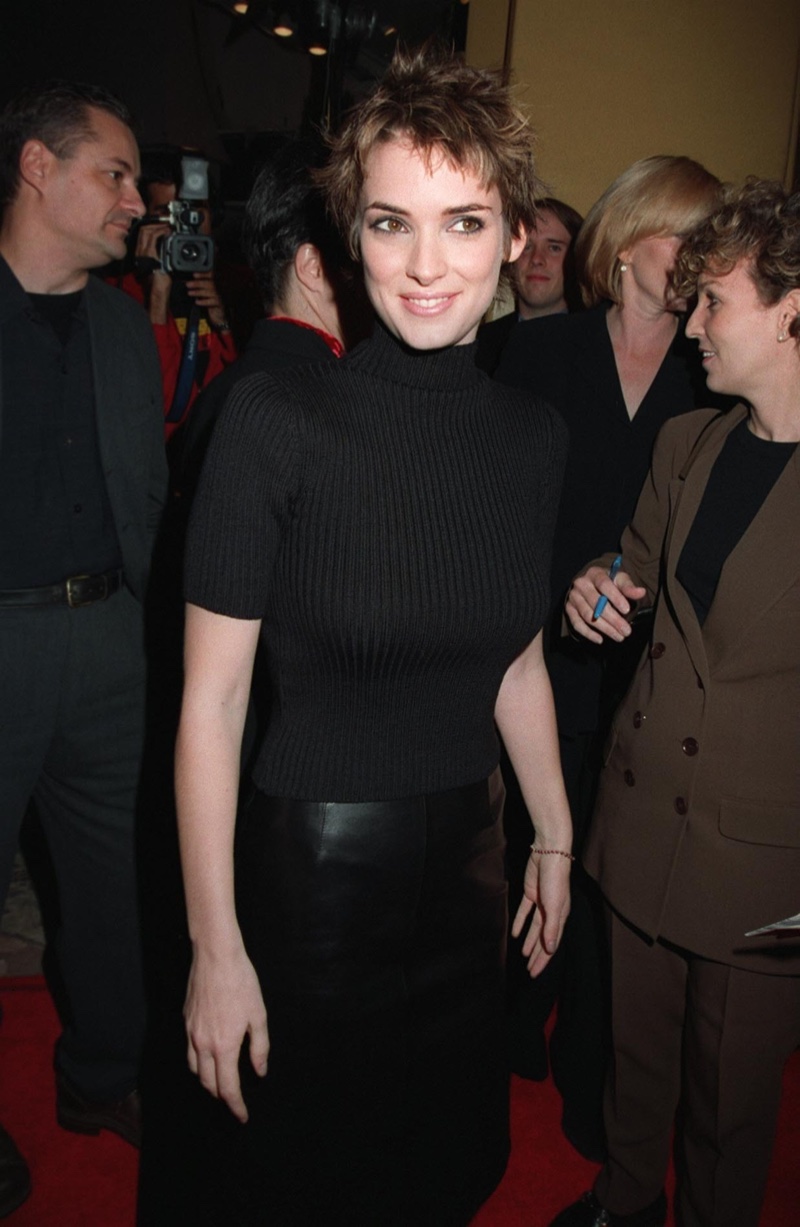 Winona Ryder, the epitome of '90s cool, brought a rebellious edge to the red carpet. Her fearless combination of ripped jeans, band tees, all-black outfits, and leather jackets created a new standard for cool. Ryder's fashion statements became a symbol of empowerment for many young women.
Britney Spears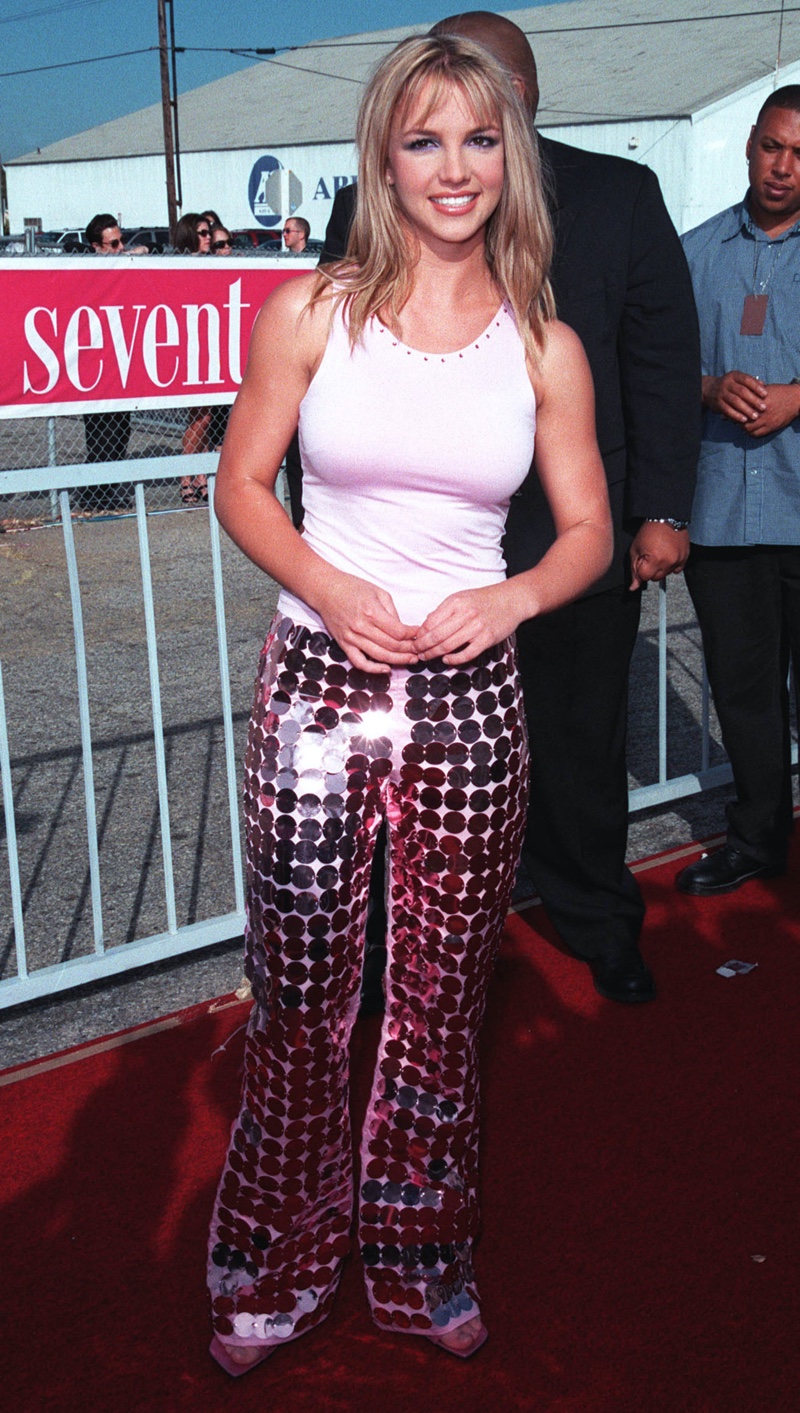 No discussion of the era's fashion would be complete without mentioning Britney Spears. The pop star's catchy tunes and iconic outfits captivated the world. From schoolgirl uniforms to dazzling performance ensembles, Britney's fashion choices left a lasting impact on the era. She often wore pastel colors and ultra-girly looks that inspired her legions of young fans.
The Trends
Grunge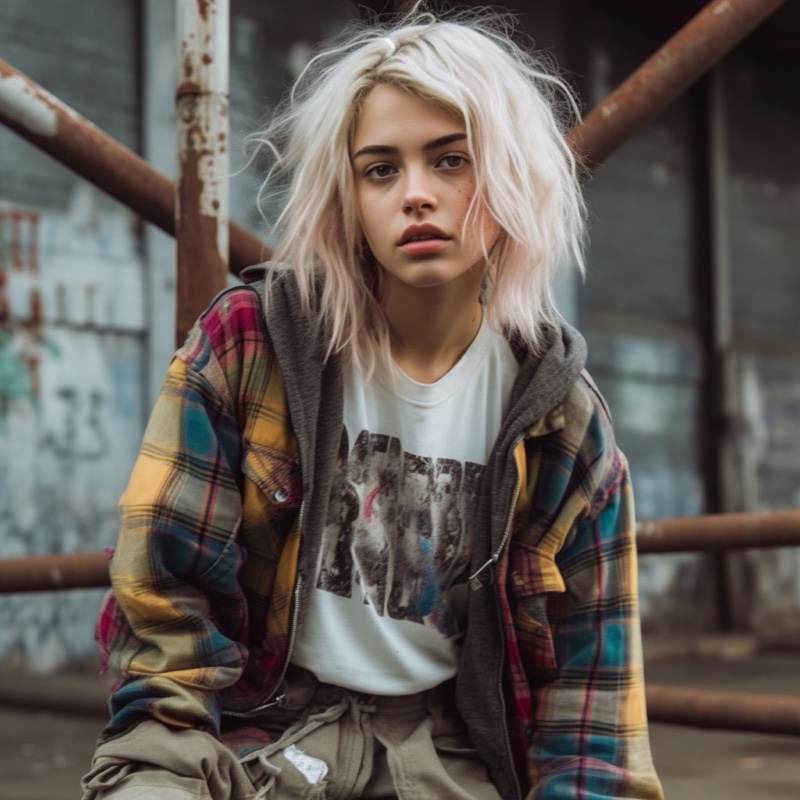 In the '90s, one of the most influential fashion trends was grunge, a style that embraced a rebellious and anti-establishment aesthetic. Often, grunge fashion included vintage pieces. Popularized by icons like Kurt Cobain and Courtney Love, grunge fashion became synonymous with a carefree and effortless attitude.
Let's dive into the key elements that define this iconic trend. Plaid shirts were a staple of the grunge look. Whether tied around the waist or worn oversized, they added a sense of grungy nonchalance to any outfit.
Paired with ripped jeans or layered over a graphic tee, plaid shirts became a symbol of the grunge movement. Another essential component of grunge fashion was Doc Martens. Both men and women favored these sturdy and chunky boots, and they perfectly embodied the edgy and rebellious spirit of the era.
From combat boots to platform versions, Doc Martens added a touch of ruggedness to grunge outfits. Graphic tees were a key element in expressing individuality within the grunge style.
Casual Outfit Staples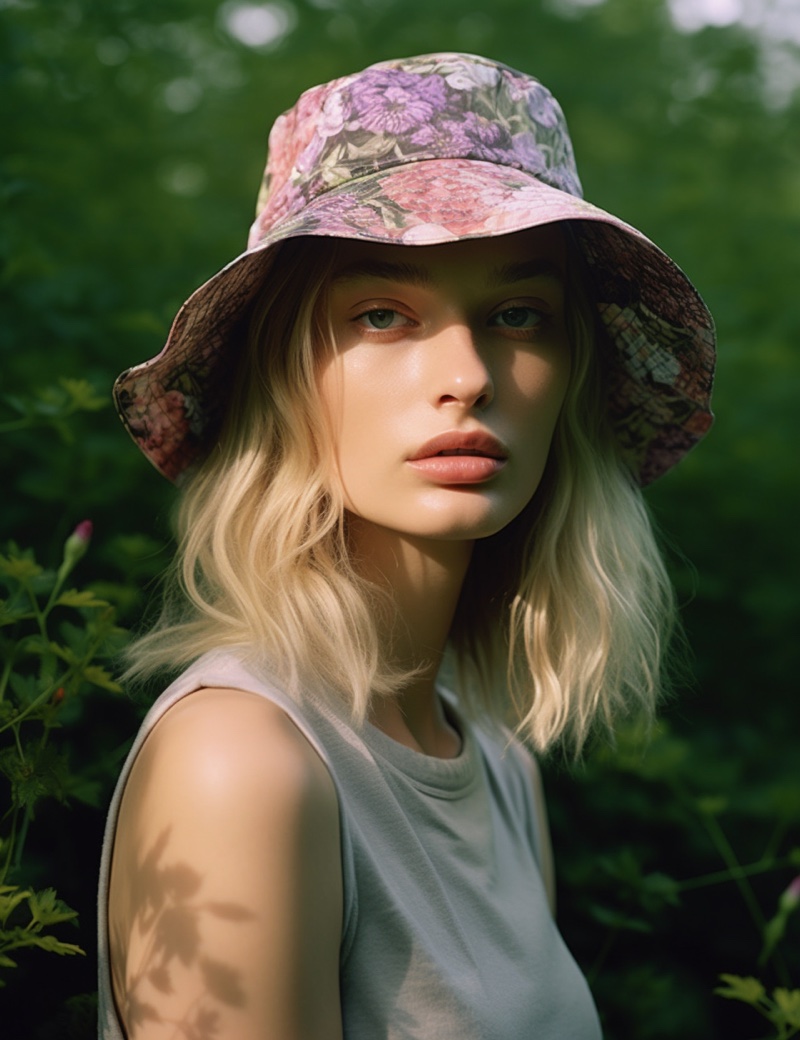 During that time, casual outfits and Y2K style emerged as significant fashion trends that continue to inspire today. Among the standout looks were overalls, a versatile wardrobe staple loved for its effortless coolness.
Whether in denim or corduroy, overalls were often paired with fitted t-shirts or crop tops, creating an easygoing and stylish ensemble.
Crop tops in bright colors became a fashion sensation, adding a playful and youthful touch to outfits. Worn with high-waisted bottoms, they revealed a glimpse of the midriff and captured the carefree spirit of the decade.
Bucket hats, popularized by brands like Tommy Hilfiger, became an iconic accessory in the Y2K style. These hats offered both sun protection and a trendy fashion statement.
Available in bold prints and adorned with logos, bucket hats became a must-have item for those seeking to embrace the '90s aesthetic.
This decade also witnessed a revival of punk rock influences in fashion, with statement pieces like leather jackets, ripped jeans, and band t-shirts taking center stage. DIY elements like safety pins, patches, and distressed details added a unique edge to the era's outfits.
Velvet
In the 1990s, velvet emerged as a fashionable trend that exuded elegance and luxury. This plush fabric captivated designers and customers with its allure and sheen. Velvet effortlessly elevated outfits, adding refinement and sophistication.
Women embraced it and featured in dresses, blazers, boots, and bags. Designers incorporated velvet into their collections, showcasing its versatility on runways. The velvet trend symbolized both indulgence and rebellion, blending nostalgia with a modern edge.
Minimalism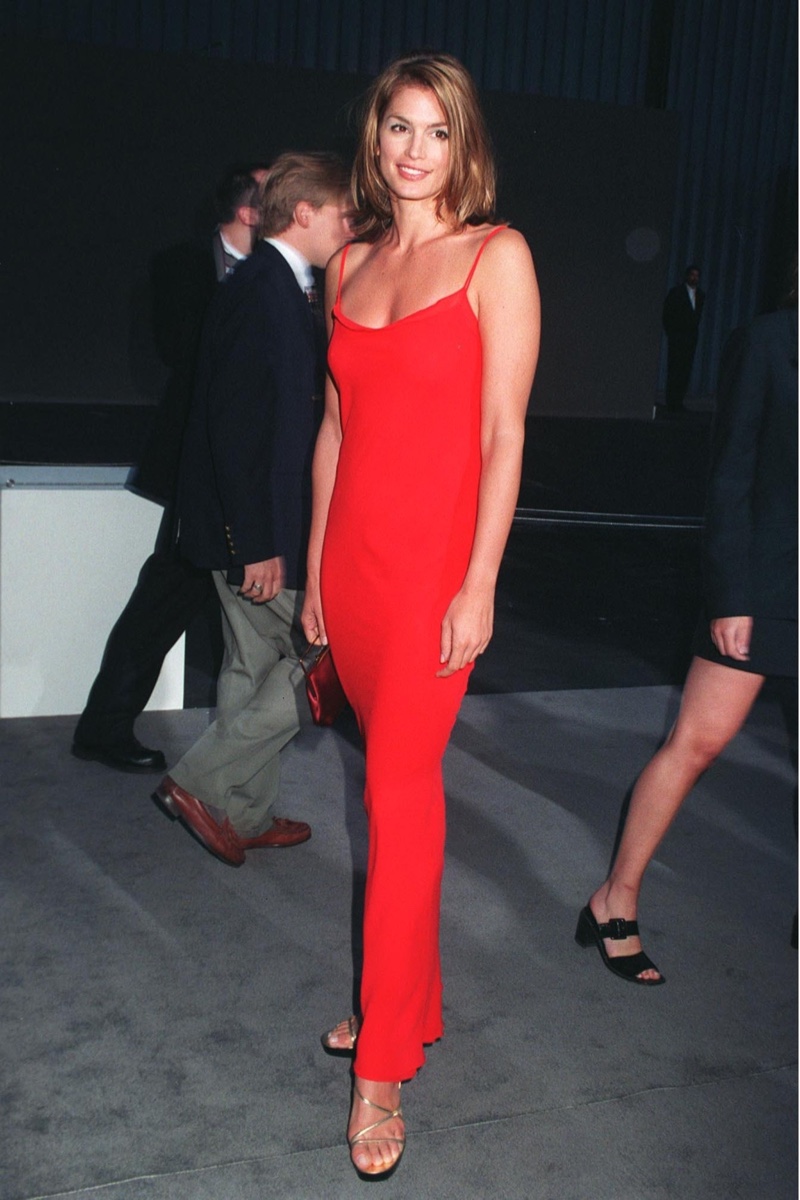 Minimalism took the 90s by storm, and no designer embodied this aesthetic better than Calvin Klein. Their slip dresses became a hallmark of understated elegance with their sleek lines and minimalist silhouettes.
Calvin Klein also continued to dominate the jeans market with their iconic advertisements. These timeless pieces inspire modern fashion, providing a foundation for effortlessly chic looks. From runway to street style, minimalism's influence remains vital in today's fashion landscape.
Hip-Hop Fashion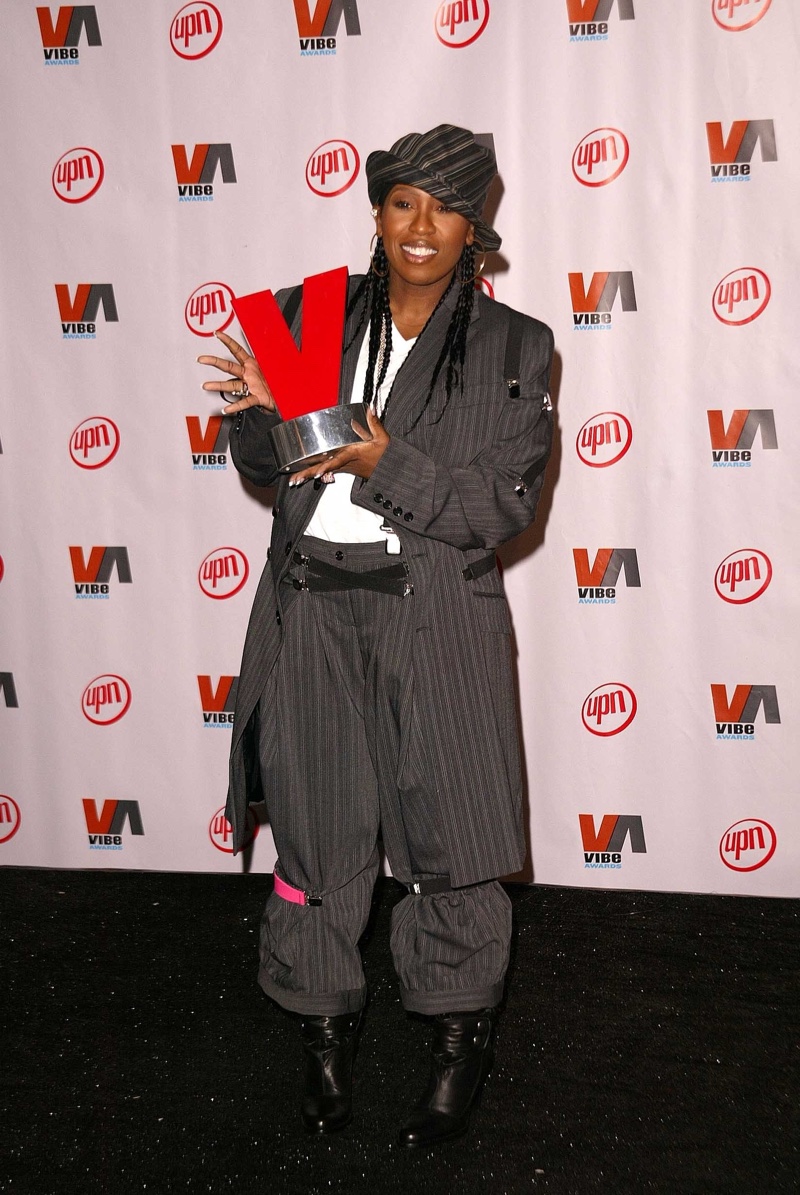 Hip-hop fashion in the '90s was a cultural phenomenon that transcended music and became a style movement of its own. Baggy pants, particularly jeans and cargo pants, became a signature element of this trend.
Shows like The Fresh Prince of Bel-Air helped bring the style into the mainstream. Female rappers like Queen Latifah, Missy Elliott, and Lil Kim were icons of the decade.
The oversized and relaxed fit of these bottoms symbolized hip-hop culture's rebellious and free-spirited nature. Street fashion played a significant role in shaping the decade as urban influences merged with mainstream fashion.
The streets became the runway, with vibrant colors, bold patterns, and statement accessories taking center stage. Hip-hop fashion's legacy lives on, inspiring individuals to embrace their unique style and celebrate the fusion of music, culture, and fashion.
Denim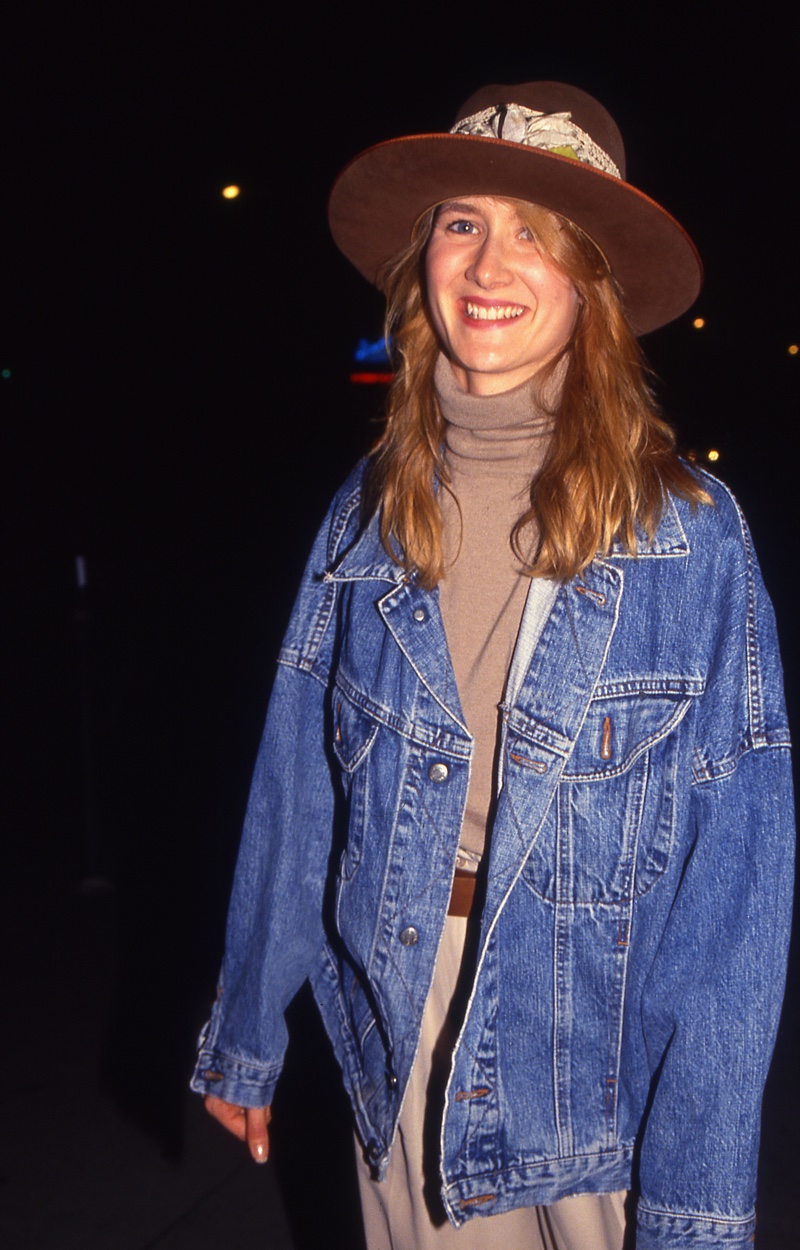 Denim reigned supreme in the 90s, becoming a symbol of casual cool and self-expression. Let's delve into two iconic denim trends that shaped the fashion landscape of the era.
Jackets
The influence of denim jackets cannot be overstated. These versatile and timeless pieces became a staple in every fashion-conscious individual's wardrobe. From classic blue denim to distressed and embellished variations, denim jackets add a touch of rugged charm and effortless style to any outfit.
Jeans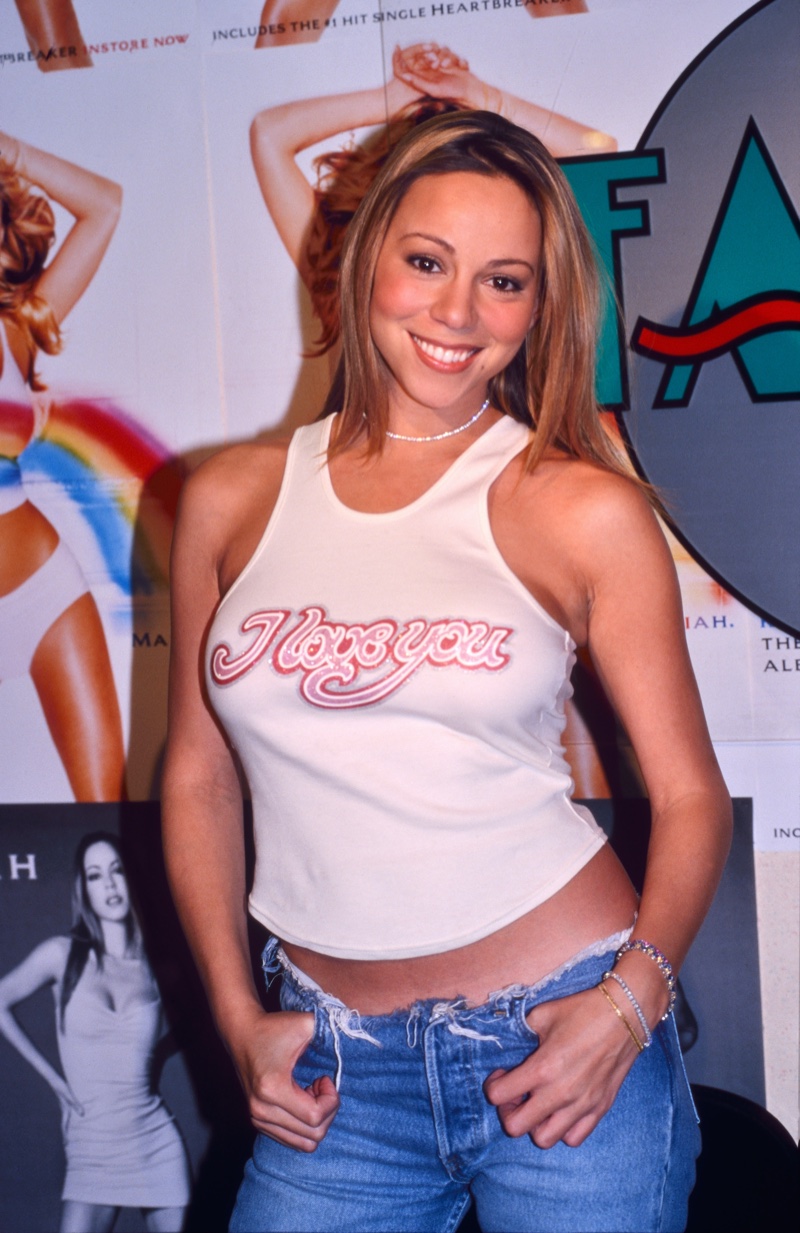 Mom jeans and low-rise pants were two distinctive denim styles that took center stage in the decade. Mom jeans, known for their high waist and relaxed fit, offered a comfortable, vintage-inspired look that celebrated individuality.
On the other hand, low-rise pants, characterized by their hip-hugging silhouette, exuded a daring and provocative aesthetic that embraced the bold spirit of the decade's later part.
Footwear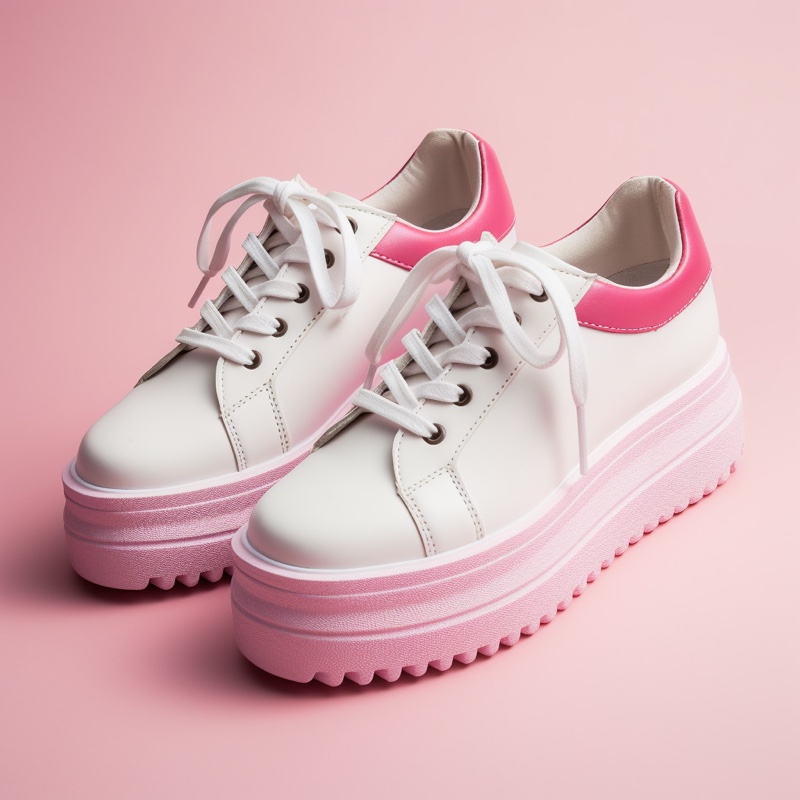 The footwear choices of 90s women's fashion were diverse and iconic, with each style making a distinct statement. Strappy heels exuded femininity and sophistication, adding a touch of elegance to any outfit. Their delicate straps gracefully embraced the feet, creating a captivating visual appeal.
Platform Sneakers
Platform sneakers, on the other hand, represented a bold and cool girl attitude. These elevated kicks combined comfort with a fashion-forward edge, becoming a staple for those who dared to push boundaries. Platform sneakers added height and made a strong style statement, making them a beloved choice among trendsetters.
Platform Sandals
Platform sandals captured the essence of summer and carefree vibes. These open-toe shoes featured a raised platform sole, providing style and comfort. Platform sandals became synonymous with warm-weather fashion, allowing women to embrace the trend effortlessly.
Chunky Boots
Chunky boots were the go-to footwear for those seeking a more edgy and grunge-inspired look. With their rugged appearance and substantial soles, chunky boots exuded a sense of rebellion and nonconformity. They symbolized empowerment, giving women the confidence to stomp through the streets with an air of attitude.
Popular Hairstyles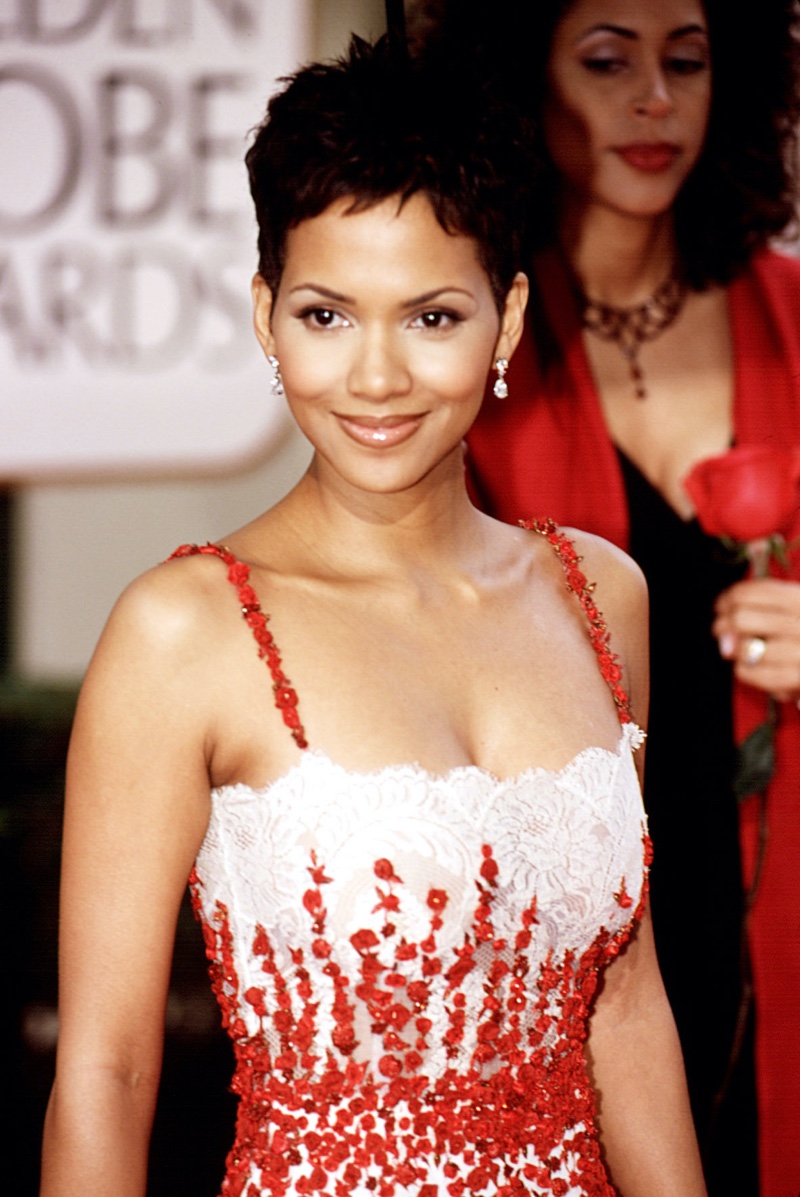 Pixie Cut
Pixie cuts emerged as a bold and daring choice for women seeking a shorter, low-maintenance style worn by stars like Halle Berry. This cropped haircut accentuated facial features, exuding confidence and individuality.
The pixie cut challenged traditional beauty standards, empowering women to embrace a more unconventional and edgy look.
The Rachel
Hairstyles played a pivotal role in defining the fashion landscape of 90s women's fashion, with several iconic trends leaving a lasting impact. The Rachel haircut, inspired by Jennifer Aniston's character on the hit TV show "Friends," became a sensation.
This layered, shoulder-length cut with face-framing highlights epitomized the effortless and chic aesthetic of the era.
Chunky Highlights
Chunky highlights became synonymous with the era's hair fashion, adding a pop of vibrant color and dimension to hairstyles. These bold streaks or patches of contrasting hues became popular, allowing women to express their creativity and make a striking statement.
Chunky highlights could be seen in various shades, from vibrant reds and oranges to contrasting blonde and brunette combinations.
Key Accessories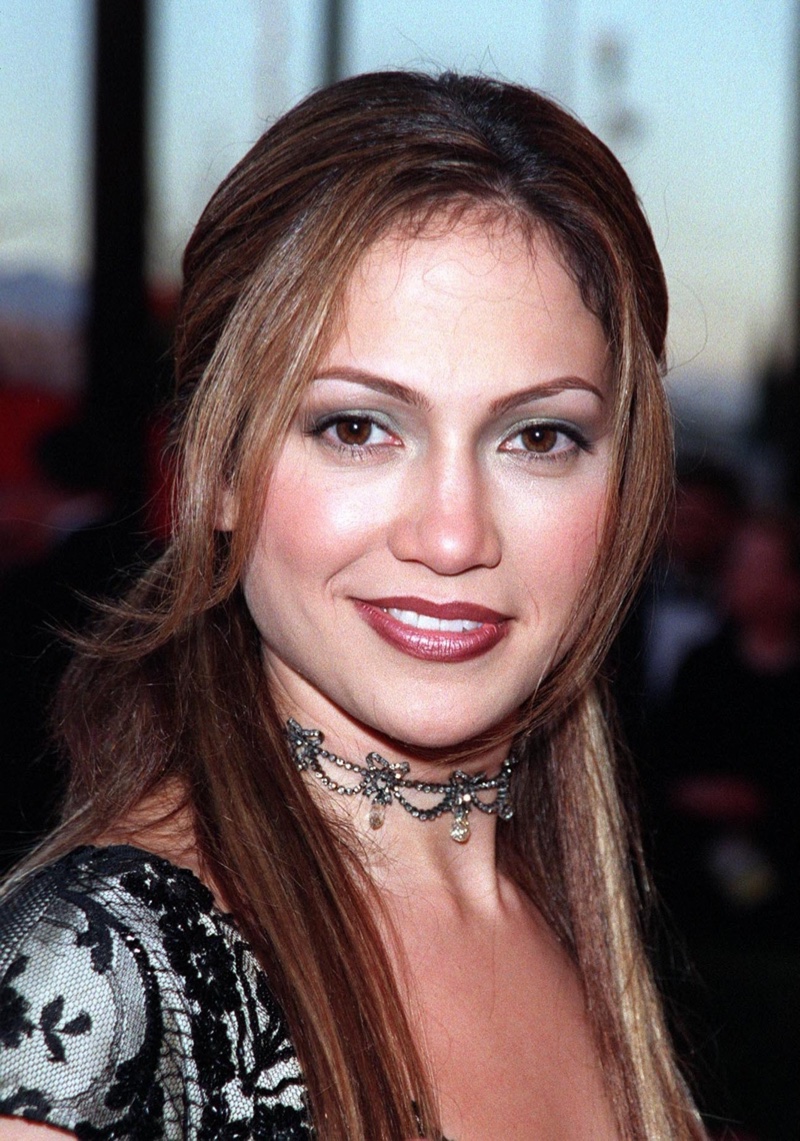 The '90s were a treasure trove of accessories that added an extra layer of personality and flair to any outfit. Let's dive into the key accessories that defined this iconic era.
Choker Necklaces
Choker necklaces became a must-have fashion statement, encircling the necks of fashion-forward individuals. These close-fitting necklaces came in various materials and styles, from velvet to plastic, and added a touch of edginess to any ensemble.
Hoop Earrings
Hoop earrings swung into the limelight, adorning ears with their bold and timeless appeal. These circular beauties in different sizes and metals added a touch of elegance and drama to any look, becoming a staple accessory for women of all ages.
Butterfly Clips
Butterfly clips and scrunchies transformed hairstyles into playful works of art. These colorful and whimsical hair accessories captured the essence of the decade, offering endless opportunities for self-expression. Butterfly clips delicately adorned braids and ponytails, while scrunchies added a retro touch to top knots and messy buns.
Fanny Packs
Fanny packs, the epitome of convenience and style, were a phenomenon that allowed individuals to carry their essentials hands-free. These compact and functional bags are strapped around the waist, becoming a beloved accessory for fashion-forward individuals on the go.
Final Words on 90s Fashion for Women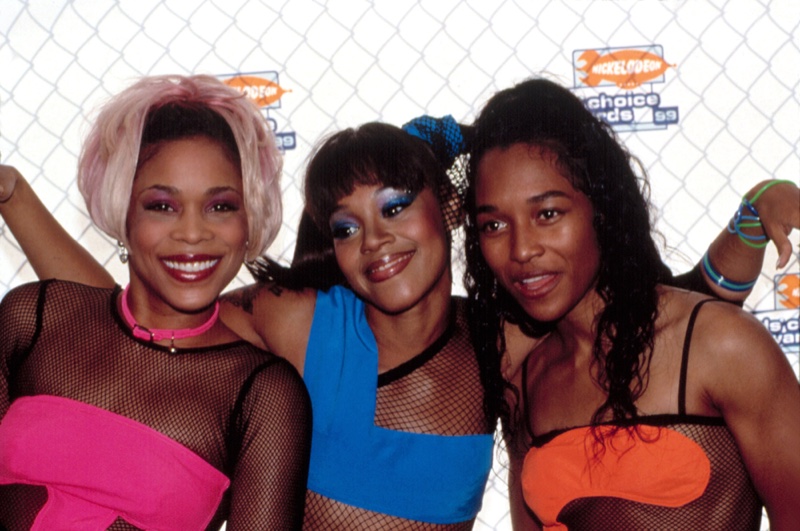 The impact of 90s fashion for women on contemporary trends cannot be overstated. This era's bold and fearless styles continue to influence designers, celebrities, and fashion enthusiasts alike.
By incorporating vintage elements into modern outfits, you can easily upgrade your style game while paying homage to a nostalgic and iconic period. Or if you are going to a 90s party, these styles stand out.
This was a time of self-expression and breaking fashion norms, and we can see echoes of this era in how people dress today. From the rebellious grunge aesthetic to the casual Y2K style, the decade brought a sense of individuality and freedom to the forefront.
So, embrace the spirit of the decade, have fun with your fashion choices, and let your style reflect this iconic decade's influence.