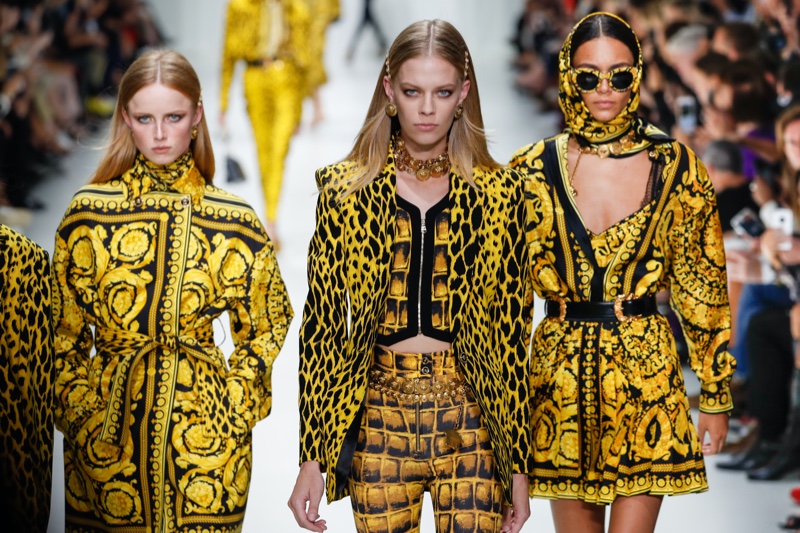 In the ever-evolving tapestry of fashion, designer brands stand as beacons of creativity, luxury, and influence. These labels are more than just clothing companies; they're empires built on aesthetic innovation, smart marketing, and cultural impact.
Recognized for their craftsmanship and game-changing designs, these brands transcend mere fashion trends, becoming symbols of prestige and timeless style. Read on as we dive into the histories and significant contributions of 50 iconic designer brands that have shaped and revolutionized the high fashion industry.
Designer Brands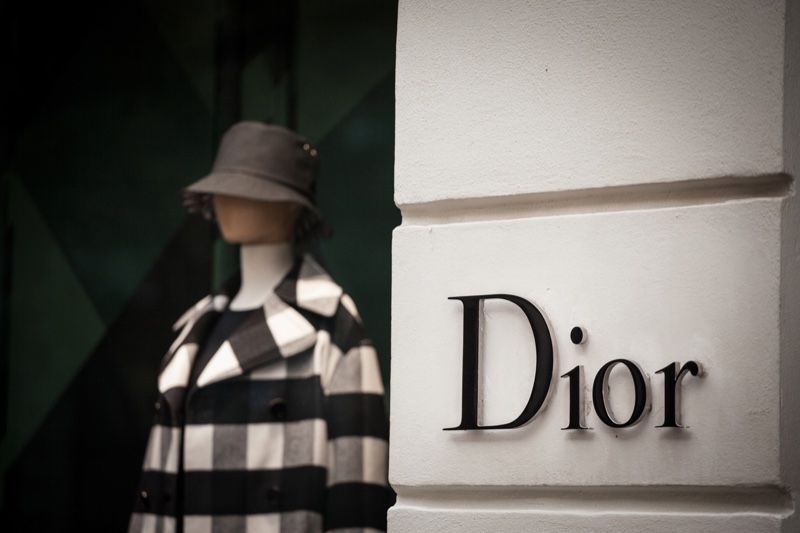 The concept of designer brands dates back to the mid-19th century when visionary fashion pioneers such as Charles Frederick Worth revolutionized the industry. Worth, often regarded as the "father of haute couture," introduced a new era of personalized, high-end fashion.
He was the first designer to use labels on his clothes and market his creations. Since then, designer brands have continued to shape the fashion landscape, captivating the world with their creativity and innovation.
This evolution has seen the emergence of diverse styles from American designers known for their sporty and casual elegance, Italian brands celebrated for their exquisite materials and luxury, French labels synonymous with chic and avant-garde fashion, and British houses renowned for their traditional tailoring and innovative designs.
Acne Studios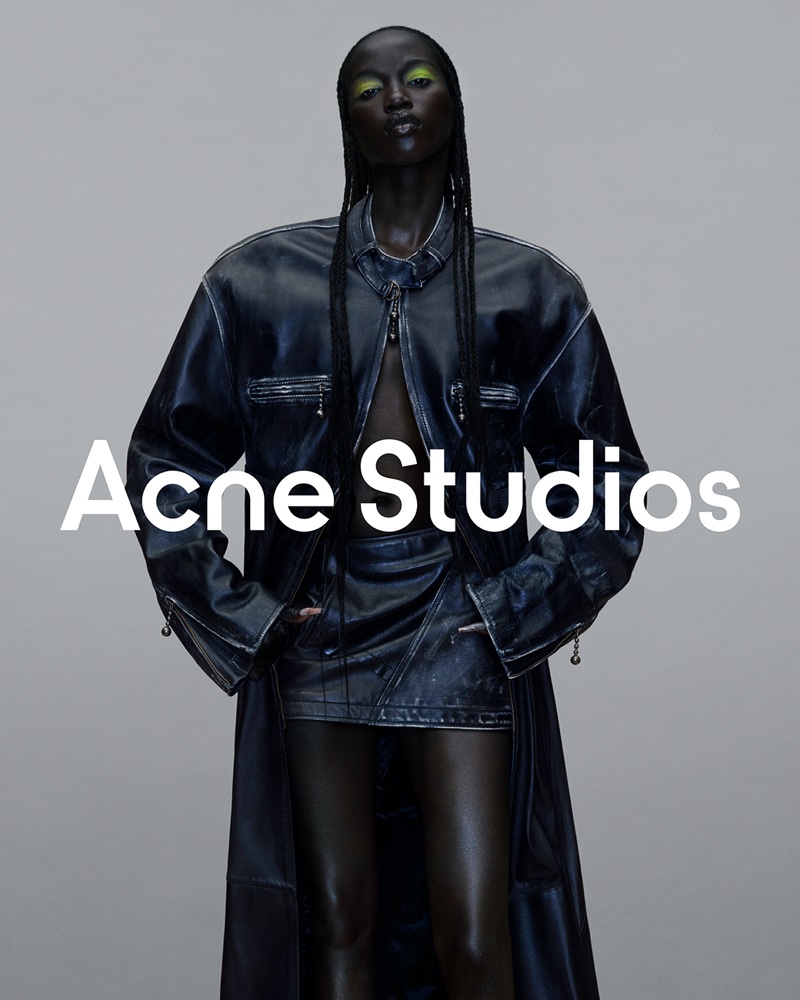 Founded in 1996 in Stockholm, Acne Studios initially emerged as a creative collective, part of the multidisciplinary ACNE (Ambition to Create Novel Expressions). The brainchild of Jonny Johansson, Acne Studios swiftly transitioned into a global fashion powerhouse renowned for its minimalist aesthetic and eclectic edge.
Johansson's approach intertwines contemporary art, photography, and architecture, infusing these elements into the brand's DNA. Acne Studios is celebrated for its understated yet distinctive designs, particularly its denim line, which catapulted the brand to international acclaim.
Alaïa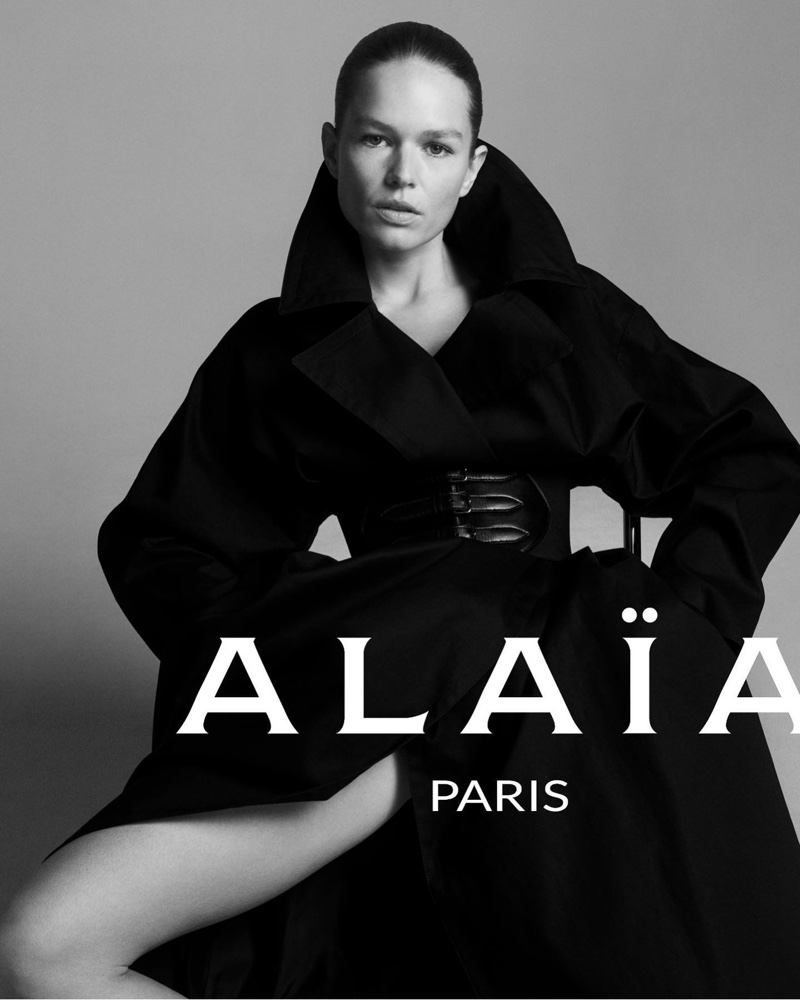 The fashion world reveres the Tunisian-born designer Azzedine Alaïa, whose eponymous brand, founded in Paris in the late 1970s, is synonymous with modern femininity. Known as "The King of Cling," Alaïa revolutionized women's fashion with his figure-hugging silhouettes, celebrating the female form with unparalleled grace.
His dedication to bespoke tailoring and intricate detailing set new standards in the industry. Alaïa's designs are characterized by their precision, often requiring countless hours of labor-intensive techniques. Despite his passing in 2017, the brand continues to thrive under the creative direction of Pieter Mulier.
Alexander McQueen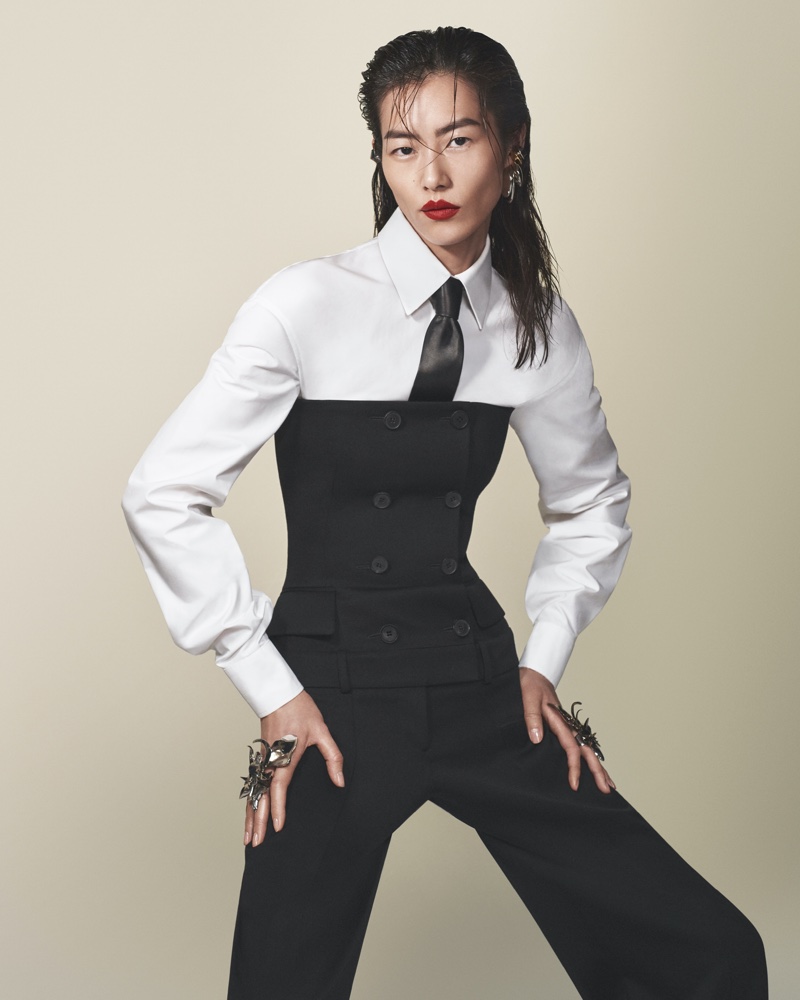 Crafted by the visionary British designer Lee Alexander McQueen in 1992, this brand is a true pioneer of avant-garde fashion. McQueen, a designer renowned for his emotional depth and raw creativity, created collections that seamlessly blended romance with a distinctly modern edge.
Though McQueen's life was tragically cut short, his iconic brand endures, perpetuating its legacy of challenging fashion norms while captivating a global audience.
Famed for its spectacular runway spectacles and thorough craftsmanship, Alexander McQueen continues to wield its founder's fearless spirit in the industry. As Sarah Burton departs as the brand's creative director, the next chapter of this fashion label awaits.
Armani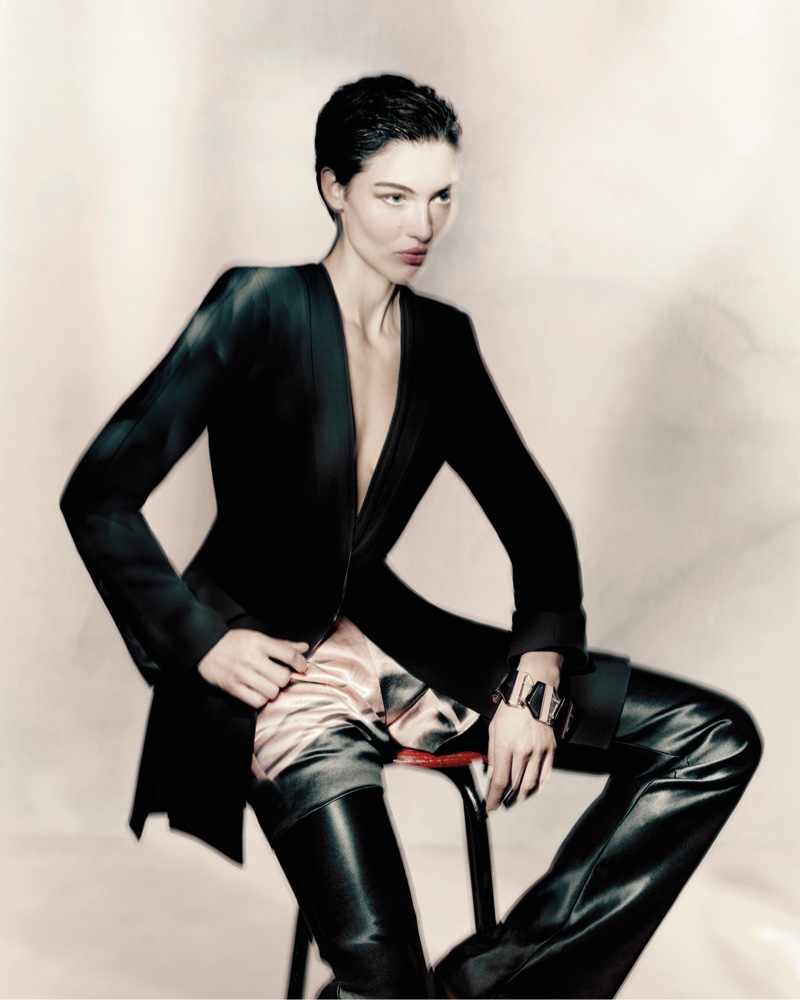 The name Armani is synonymous with minimalist elegance and sublime craftsmanship often associated with quiet luxury. Founded in 1975 by the Italian fashion luminary Giorgio Armani, the brand revolutionized the fashion industry with its unstructured jackets and tailored yet relaxed fits.
Armani's genius lay in combining casual comfort with the luxe aspects of design, democratizing luxury fashion. Today, the company has diversified into various lines, from high-end couture to accessible fashion, even branching into home goods and fragrances. Armani stands as the epitome of Italian style, continually influencing the globe.
Balenciaga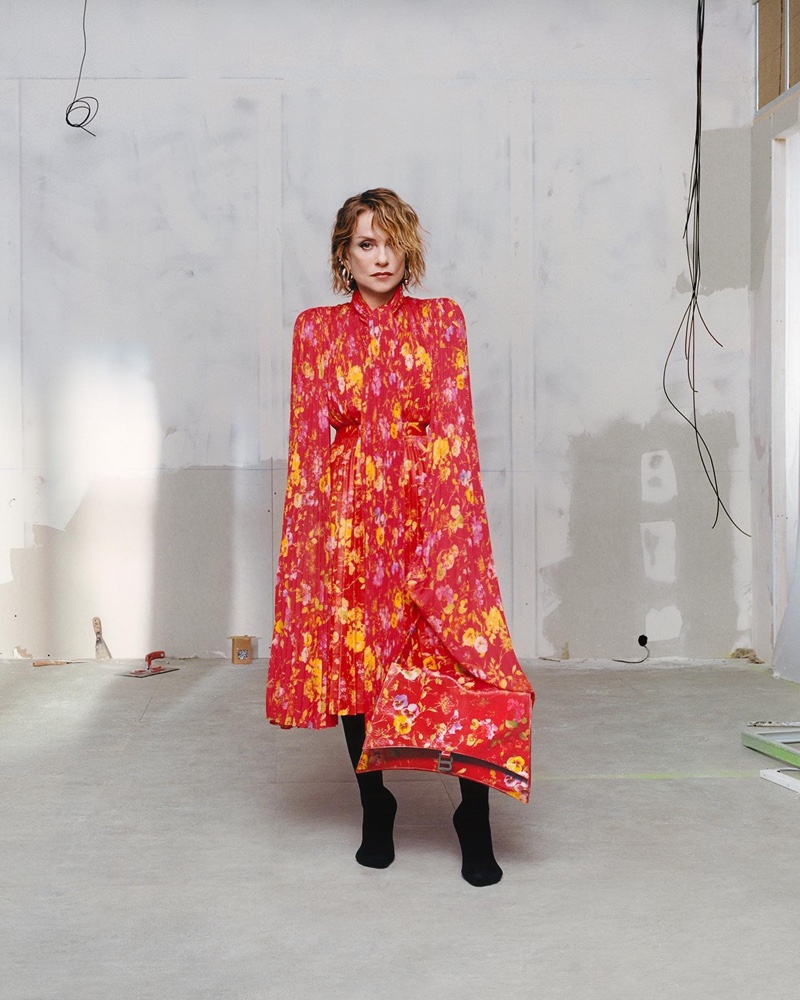 Established in 1919 by the Spanish couturier Cristóbal Balenciaga, this iconic fashion house symbolizes avant-garde elegance. Balenciaga was once called "the master of us all" by Christian Dior, reflecting the widespread awe and respect he commanded within the fashion community.
Known for his sculptural and visionary approach to design, Balenciaga challenged the status quo with groundbreaking silhouettes like the bubble skirt and the tunic dress. Now, the brand continues to disrupt fashion norms with its innovative collections, becoming a go-to for those seeking daring yet sophisticated styles.
Balmain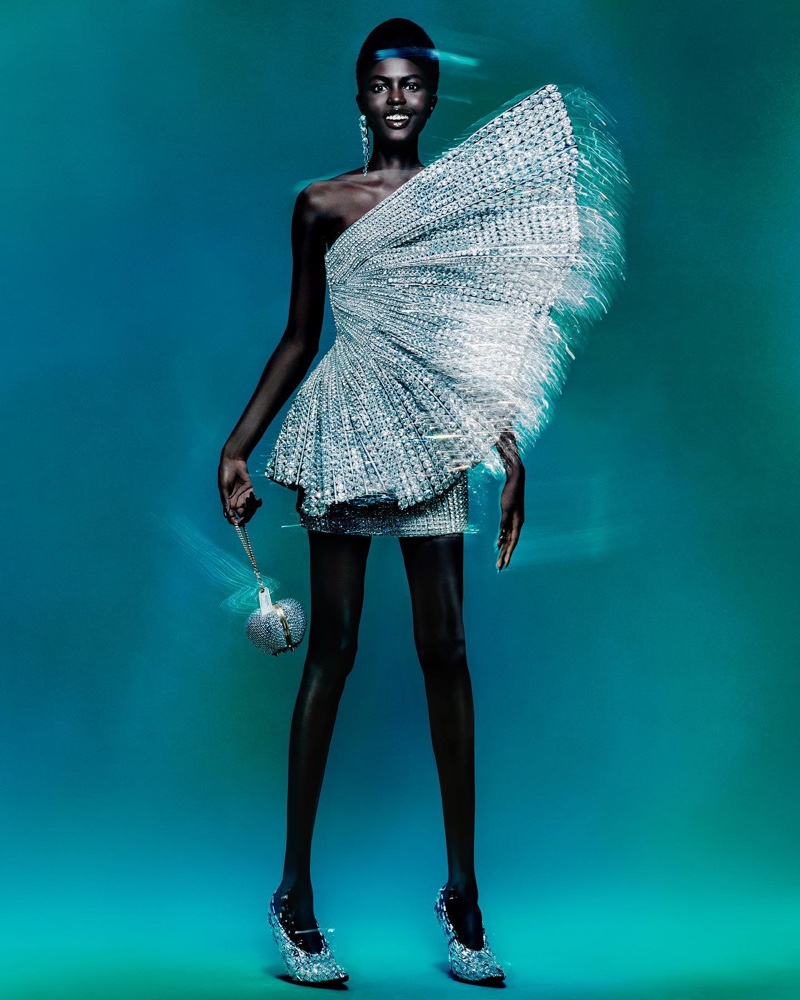 Established in 1945 by Pierre Balmain, the Parisian house of Balmain has long been a bastion of opulent and bold fashion. Balmain's vision was to give women the right to be both glamorous and assertive, a philosophy that has been carried through the decades.
Under the current creative direction of Olivier Rousteing, the brand has embraced a modern reinvention, infusing its heritage with contemporary pop culture and digital savvy. Known for its richly embellished and luxurious designs, Balmain offers a blend of classic Parisian elegance and rock-star glamour.
Bottega Veneta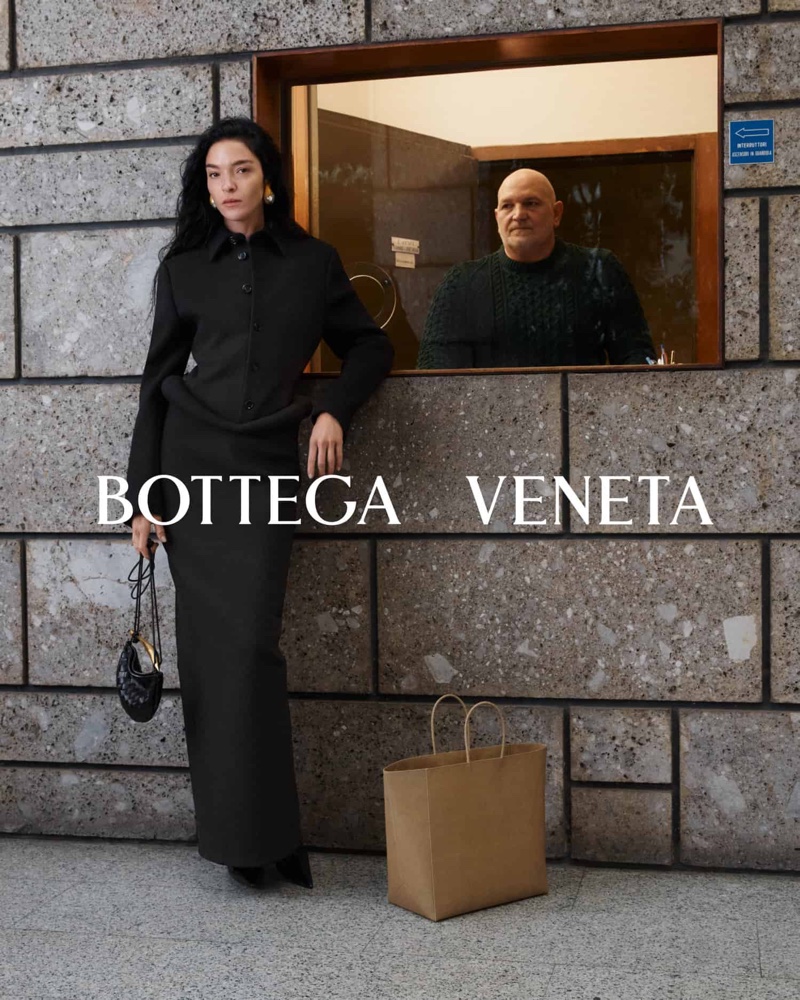 Bottega Veneta, founded in 1966 in Vicenza, Italy, has always been a standard of understated luxury. Created by Michele Taddei and Renzo Zengiaro, the Italian designer brand gained fame for its leather goods crafted with the intricate "intrecciato" weave technique.
Shunning logos and ostentation, Bottega Veneta's "When your own initials are enough" philosophy encapsulates its commitment to discreet elegance. Today, the brand offers a broad range of fashion items, from apparel to accessories, while retaining the intimate artisanal craftsmanship that initially defined it.
Brunello Cucinelli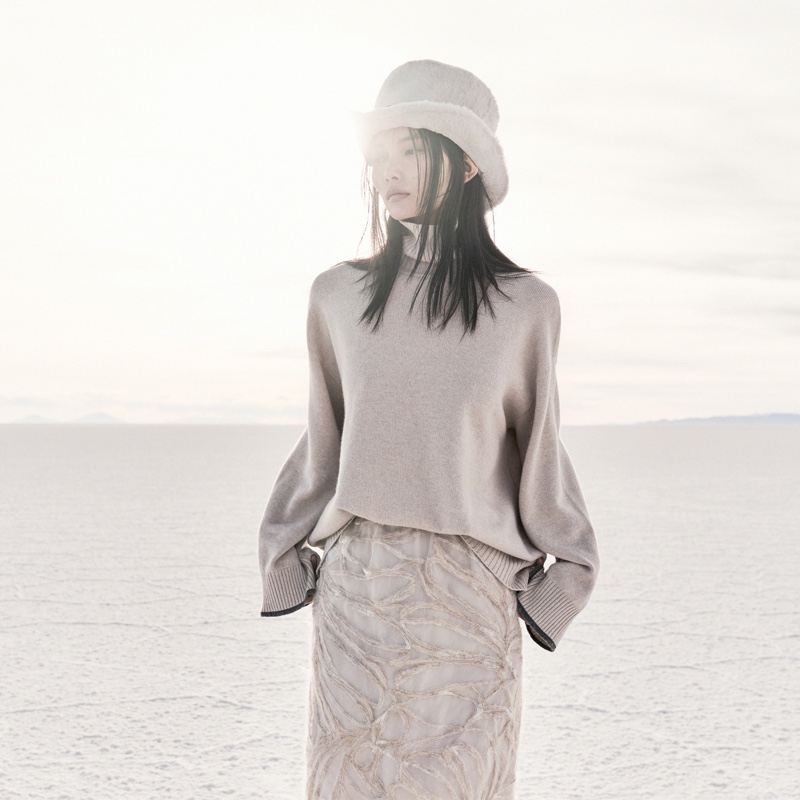 Brunello Cucinelli, an epitome of Italian luxury, began his journey in 1978, focusing on the power of color in cashmere. From its humble beginnings in the hamlet of Solomeo, Cucinelli's brand has grown into a global symbol of refined elegance and ethical luxury.
His philosophy extends beyond fashion, advocating for the preservation of human dignity and the environment. Cucinelli's designs focus on understated luxury, characterized by their exceptional quality, subtle hues, and timeless appeal.
Burberry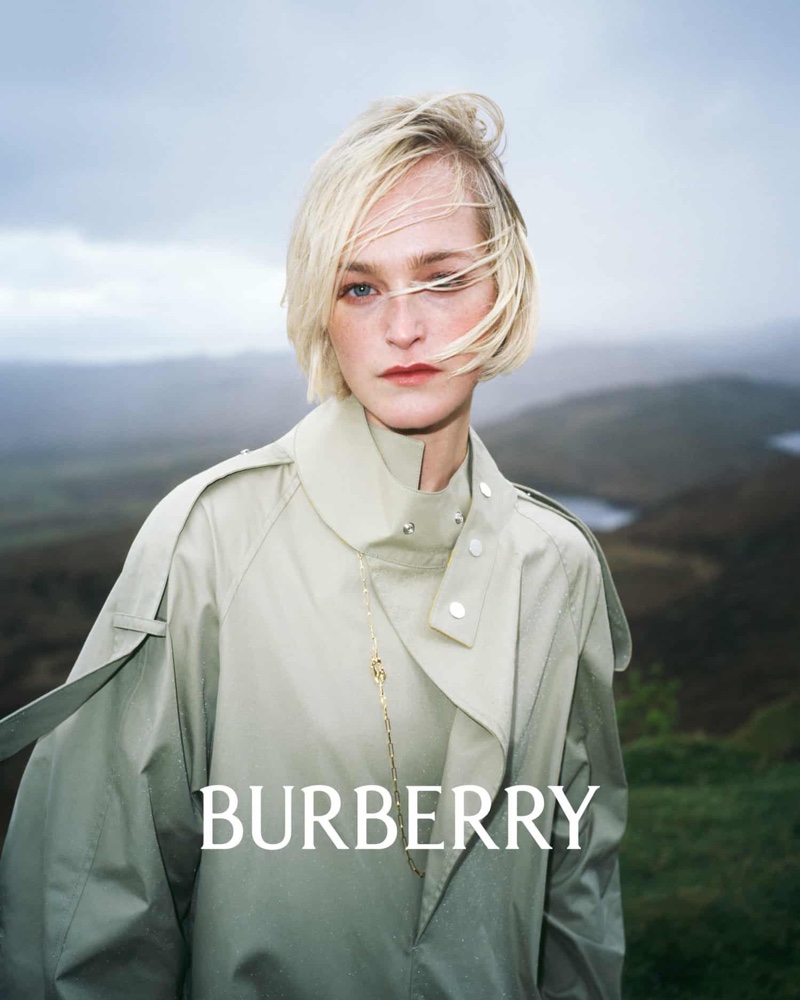 The quintessential British designer brand, Burberry, was established in 1856 by the then-21-year-old Thomas Burberry. Initially focused on creating outdoor attire, Burberry revolutionized rainwear with the invention of the waterproof fabric gabardine.
The iconic Burberry trench coat, developed for British soldiers in World War I, has become a universal symbol of British heritage and style.
With its distinctive tartan pattern serving as an immediately recognizable emblem, the brand has diversified into various fashion categories while maintaining its core values of quality and innovation.
Calvin Klein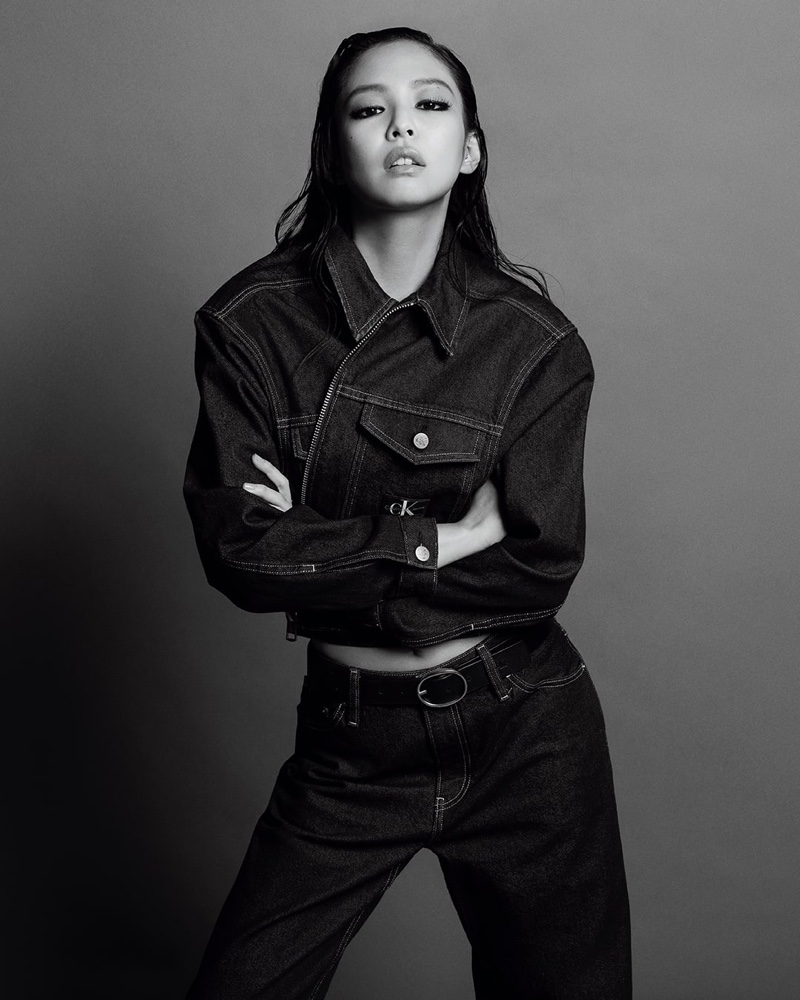 Emerging in the American fashion landscape in the late 1960s, Calvin Klein took minimalism to new heights. Known for his clean lines and simple yet impactful designs, Klein revolutionized fashion in the United States and worldwide by introducing a modern, pared-down aesthetic.
He transformed everything from jeans and underwear to fragrances into objects of desire while focusing on style. In modern times, Calvin Klein remains a powerful brand, touching everything from clothing to home goods, and consistently serves as an influential voice in the fashion landscape.
Carolina Herrera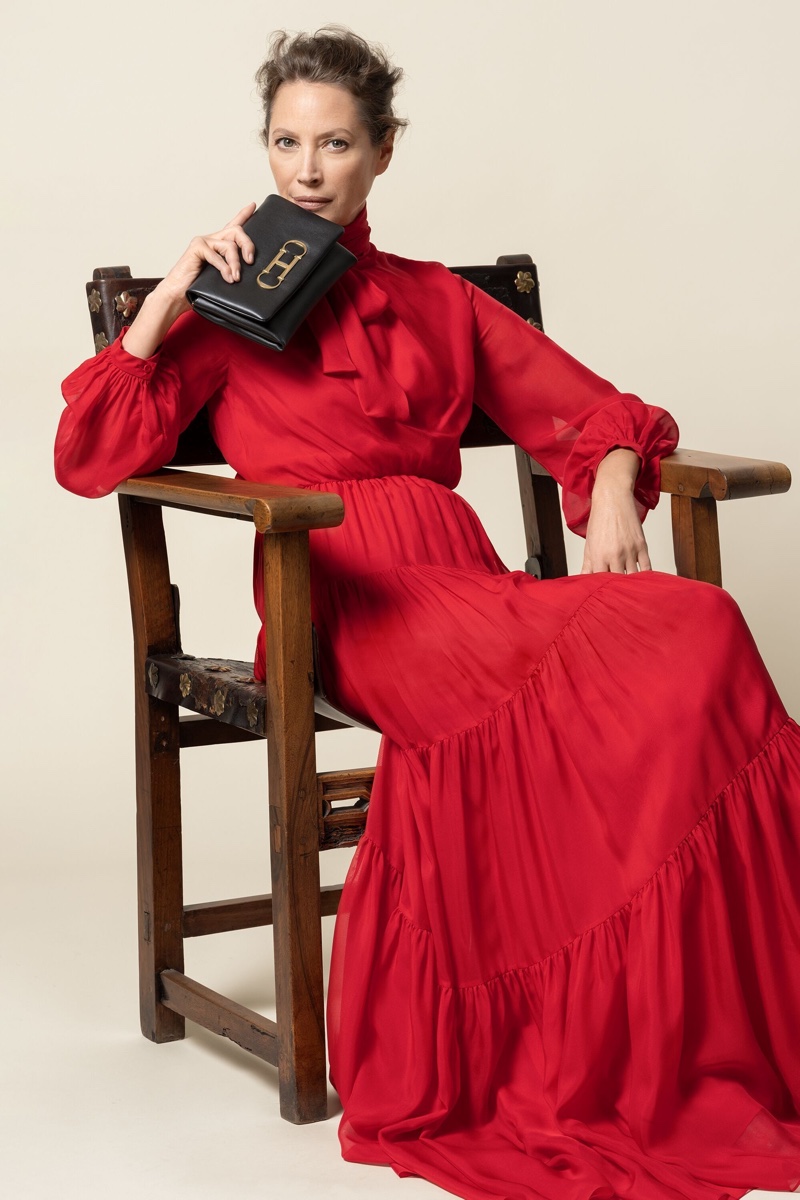 Founded in 1981 by the Venezuelan-born designer, Carolina Herrera's brand is a celebration of timeless elegance and feminine grace. Herrera, known for her exceptional personal style, brought a fresh perspective to fashion with her sophisticated and refined designs.
Carolina Herrera's creations are marked by their classic silhouettes, exquisite detailing, and a touch of whimsical flair. Today, the brand continues to embody the founder's vision of chic, effortless style through the creative direction of Wes Gordon.
Celine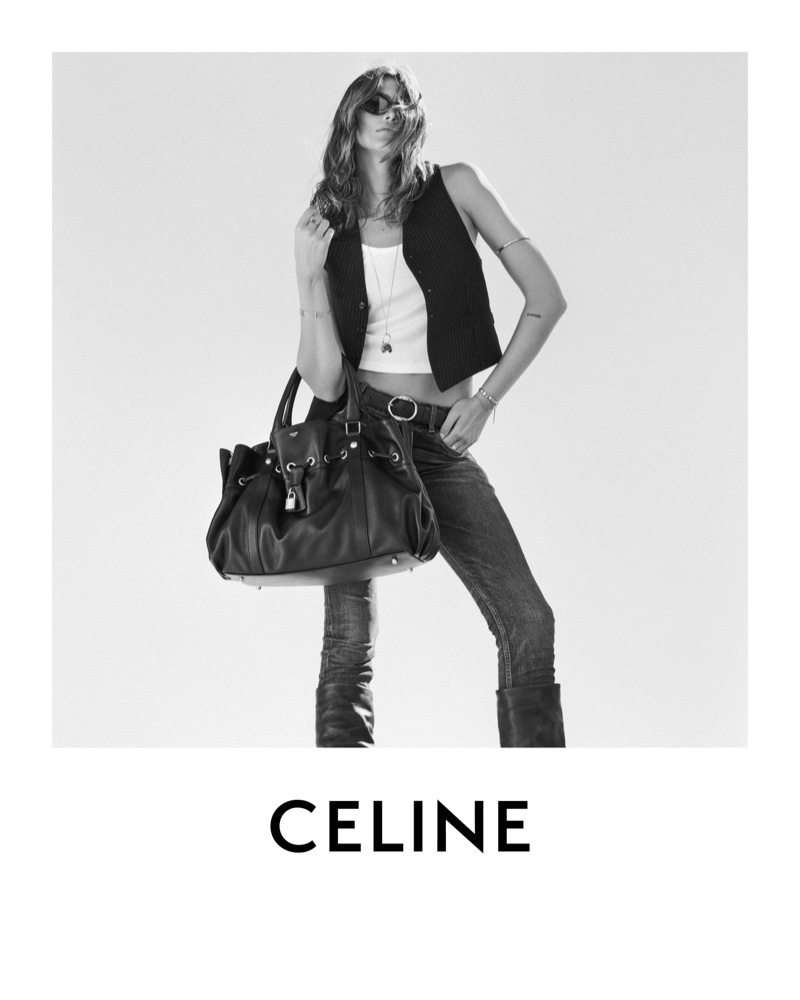 Originally established in 1945 as a made-to-measure shoe business for children, Celine has evolved into a global luxury brand focused on a selection of ready-to-wear, leather goods, and accessories.
Founded by Céline Vipiana and her husband Richard, the French designer brand is recognized for its minimalist designs, luxurious materials, and refined craftsmanship.
Over the years, various creative directors have ushered the brand into new eras while maintaining its foundational elegance.
Chanel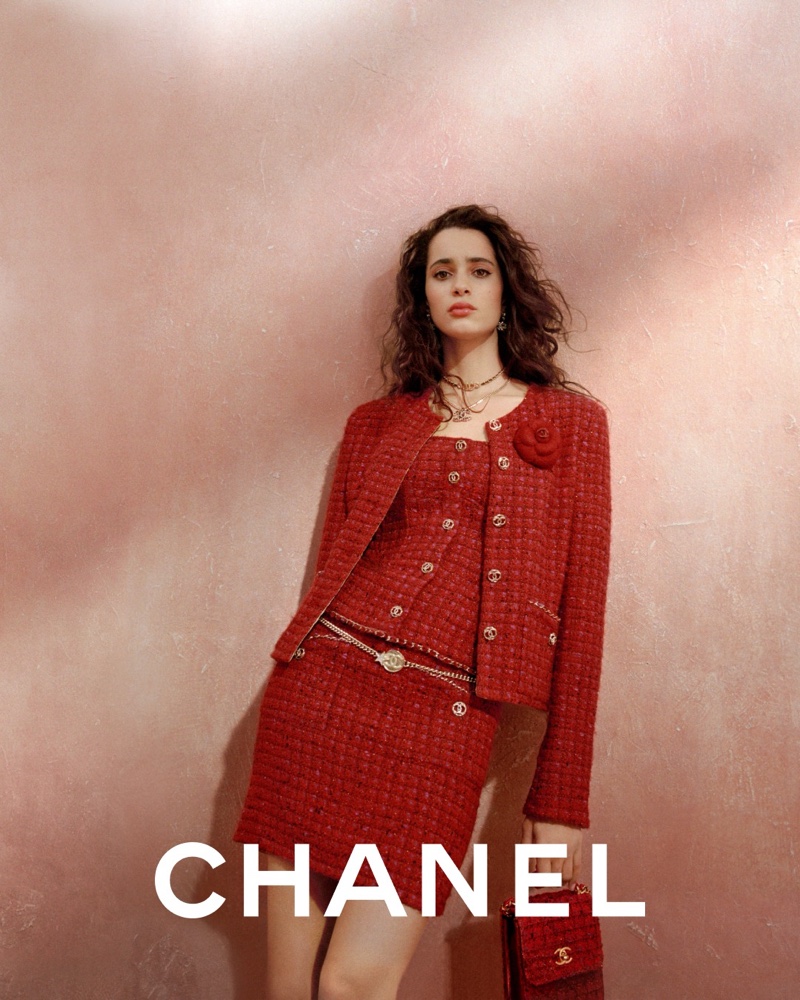 The story of Chanel begins with the legendary Coco Chanel, a trailblazing French designer who liberated women from the constraints of corseted fashion. Founded in 1910, the brand became synonymous with understated luxury and timeless elegance.
Coco Chanel introduced the world to the little black dress, the Chanel suit, and the iconic No. 5 perfume, each of which has left an indelible mark on fashion history. Chanel carries on its legacy, exuding an air of eternal chic that makes it a timeless favorite among fashion lovers worldwide.
Chloé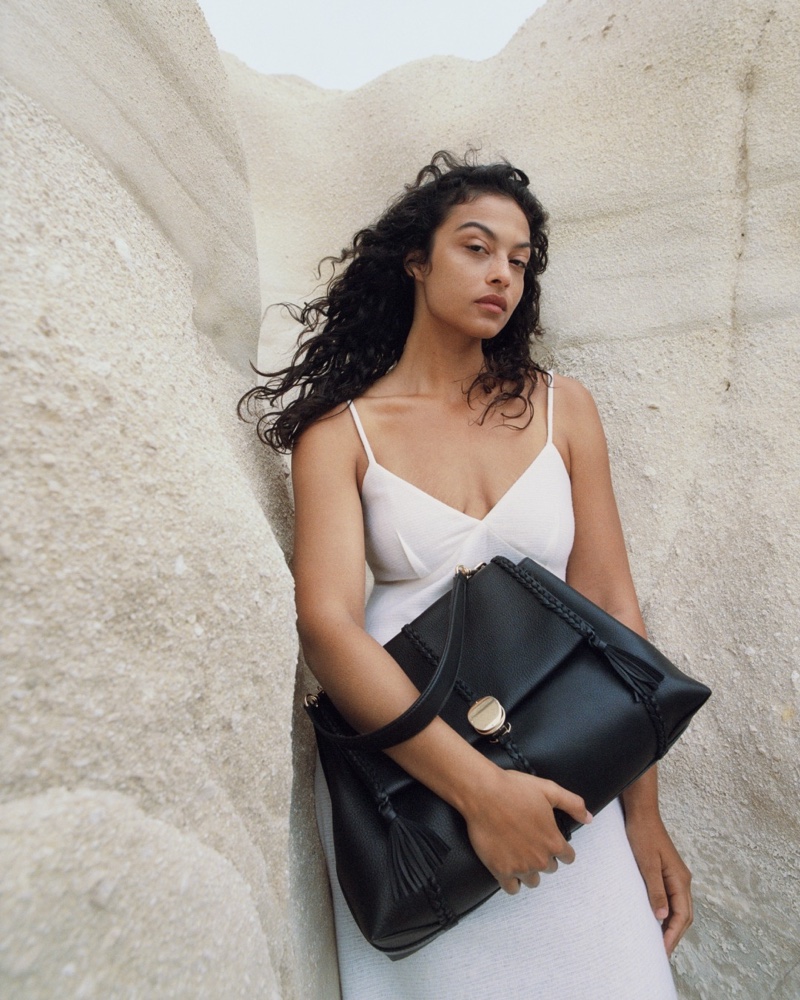 Founded in 1952 by Gaby Aghion, Chloé stands out as one of France's premier fashion houses, representing bohemian femininity with Parisian chic.
A pioneer in the ready-to-wear world, Aghion was among the first to step away from the era's rigid fashion standards, creating soft, body-friendly clothes from delicate fabrics.
The brand is celebrated for its soft color palette, free-flowing silhouettes, and intricate detailing. Today, Chloé continues to offer modern women a taste of effortless sophistication and romantic allure, capturing the essence of femininity in every piece.
Coach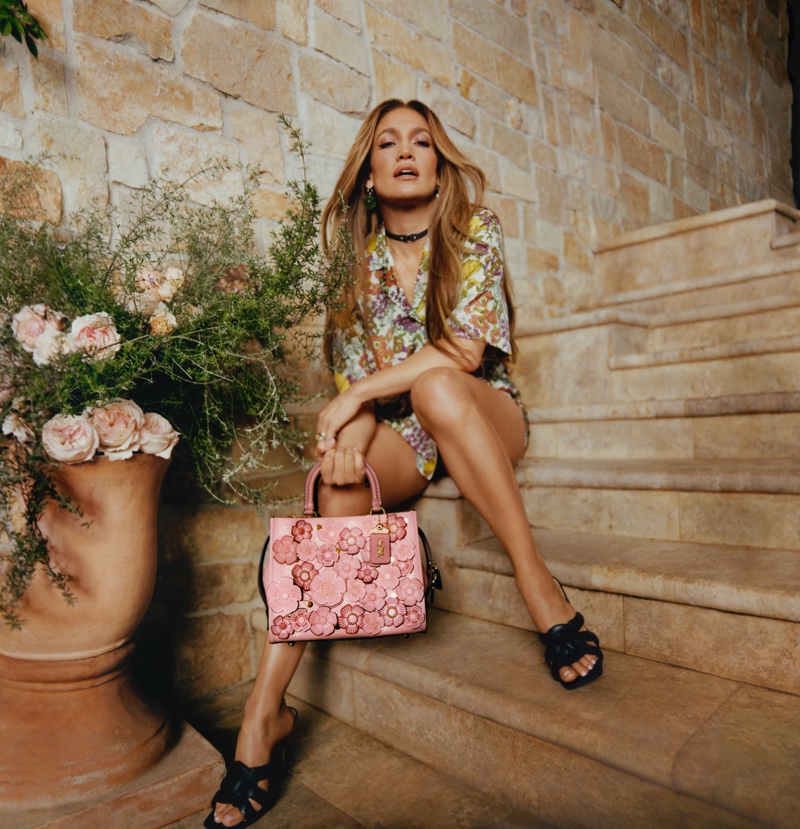 In 1941, Coach sprang to life in a Manhattan loft as a family-run workshop specializing in leather goods. Pioneering the concept of accessible luxury, the brand transformed the leather goods market by offering well-crafted, stylish pieces at a more approachable price point.
With its signature monogram and high-quality craftsmanship, Coach has evolved into a full-scale fashion house, offering everything from handbags and footwear to apparel.
The American designer brand remains true to its heritage, marrying optimism and ingenuity with a commitment to quality, making it a staple for those seeking both style and substance.
Dolce & Gabbana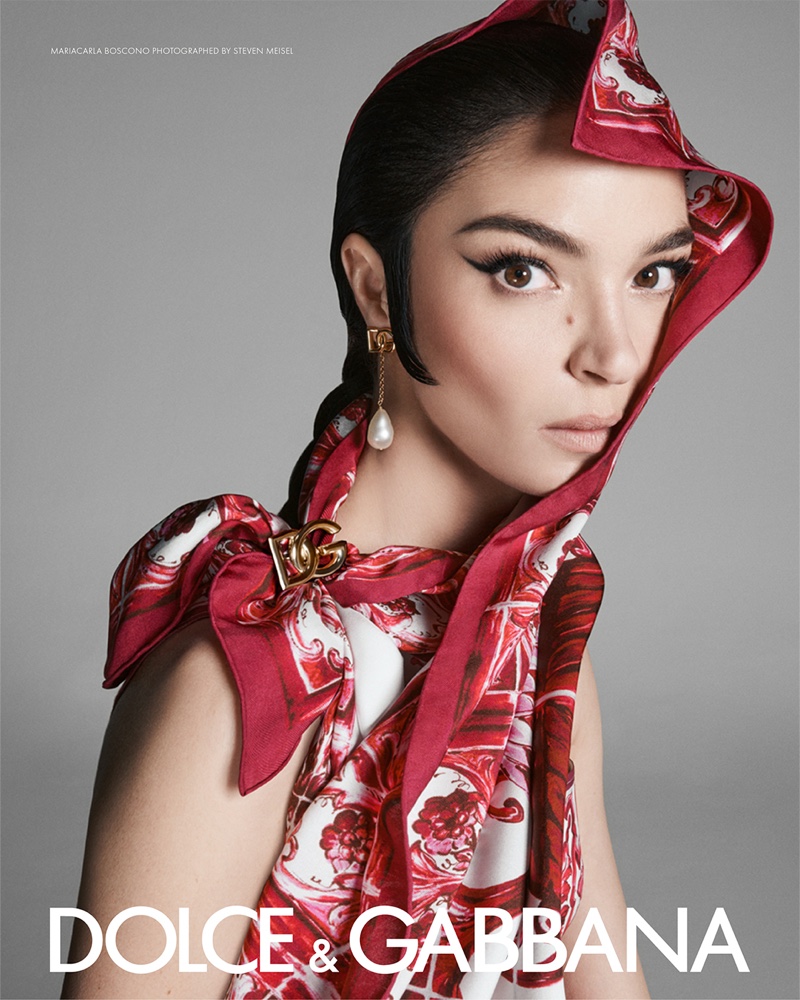 The sartorial powerhouse that is Dolce & Gabbana was birthed in Milan in 1985, a collaboration between Italian designers Domenico Dolce and Stefano Gabbana.
Known for its opulent, extravagant designs and rich Mediterranean influences, the brand exudes a daring and elegant sensual flair. Over the years, it has earned a reputation for its tailor-made couture, glamorous ready-to-wear collections, and luxurious accessories.
Dolce & Gabbana has left an unforgettable mark on the fashion world, offering a unique blend of traditional Italian craftsmanship and contemporary verve.
Dior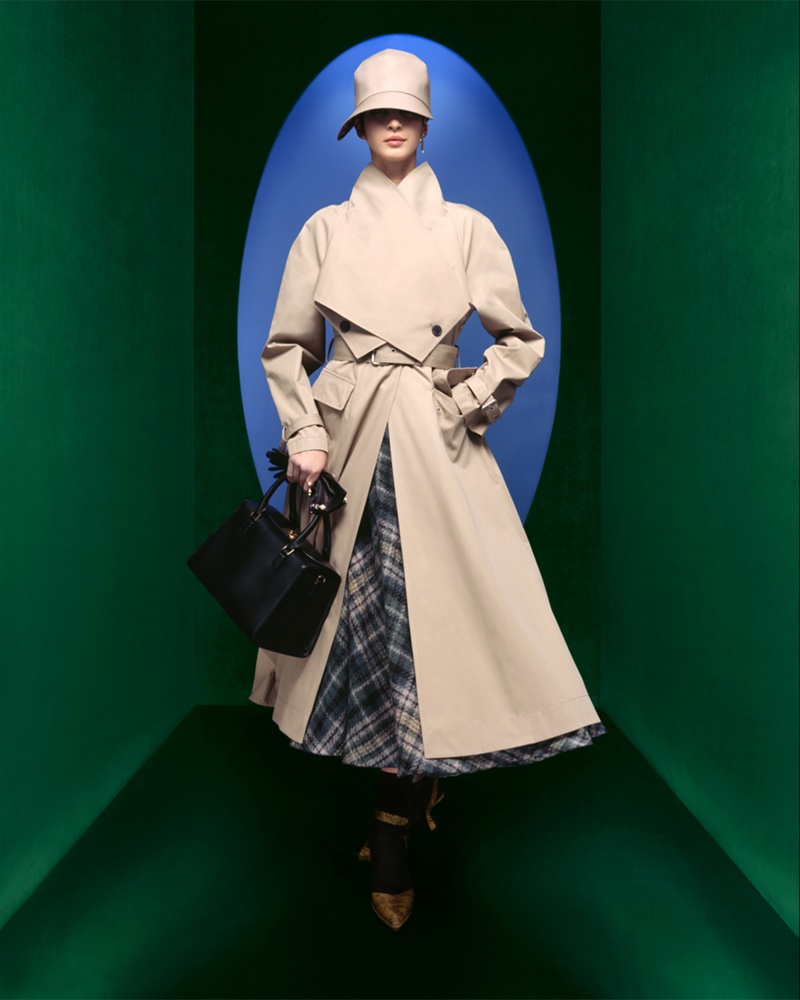 Established in 1946 by the visionary designer Christian Dior, the House of Dior redefined luxury fashion with its revolutionary "New Look." The debut collection, featuring cinched waists and voluminous skirts, signified a dramatic departure from the utilitarian fashions of World War II, ushering in a new era of femininity and glamour.
In modern times, Dior remains a leading name in fashion, celebrated for its elegance, innovation, and influence. From haute couture to cosmetics, the brand embodies the pinnacle of French elegance, continually setting the standard in the fashion industry.
Dsquared2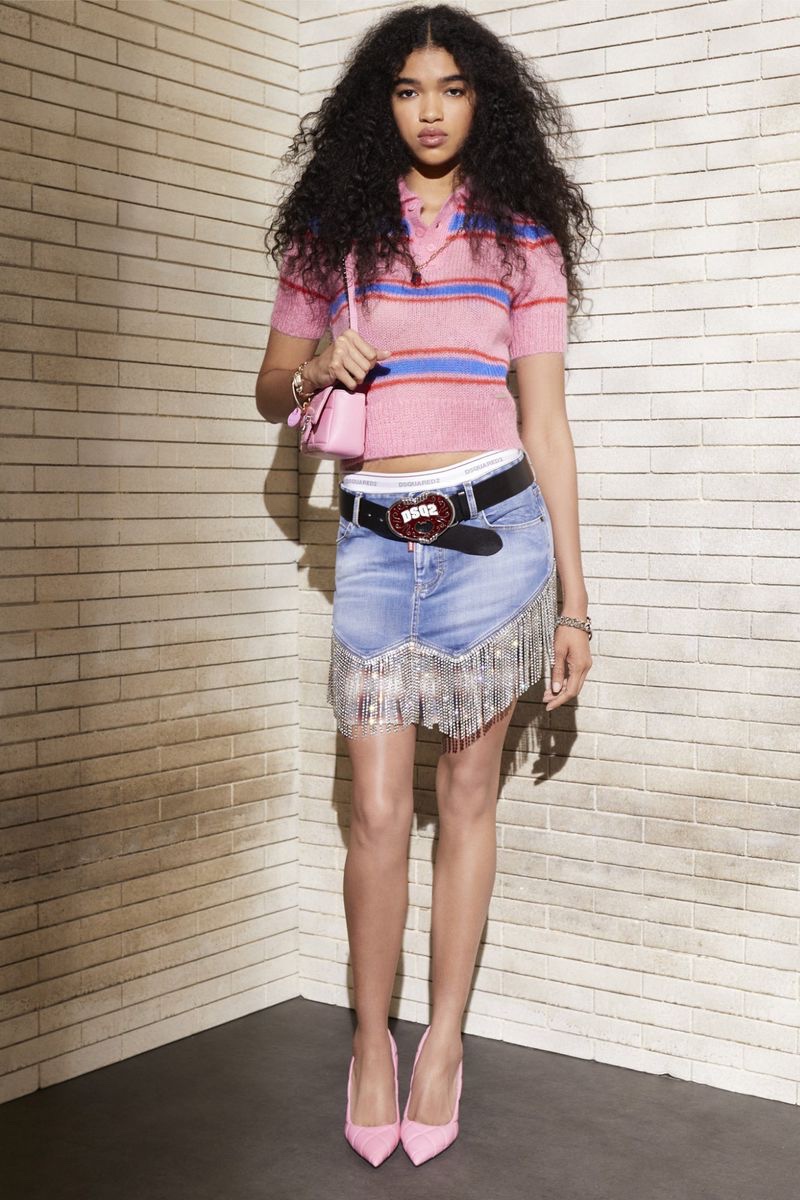 Dsquared2, the brainchild of Canadian twins Dean and Dan Caten, burst onto the fashion scene in 1995. This brand is a fusion of Canadian iconography, Italian tailoring, and playful sensuality.
Known for its eclectic and edgy style, Dsquared2 effortlessly blends contrasting elements to create a unique and vibrant aesthetic. The Catens' designs are a mix of rugged denim, refined tailoring, and extravagant embellishments, reflecting their bold and irreverent approach to fashion.
Fendi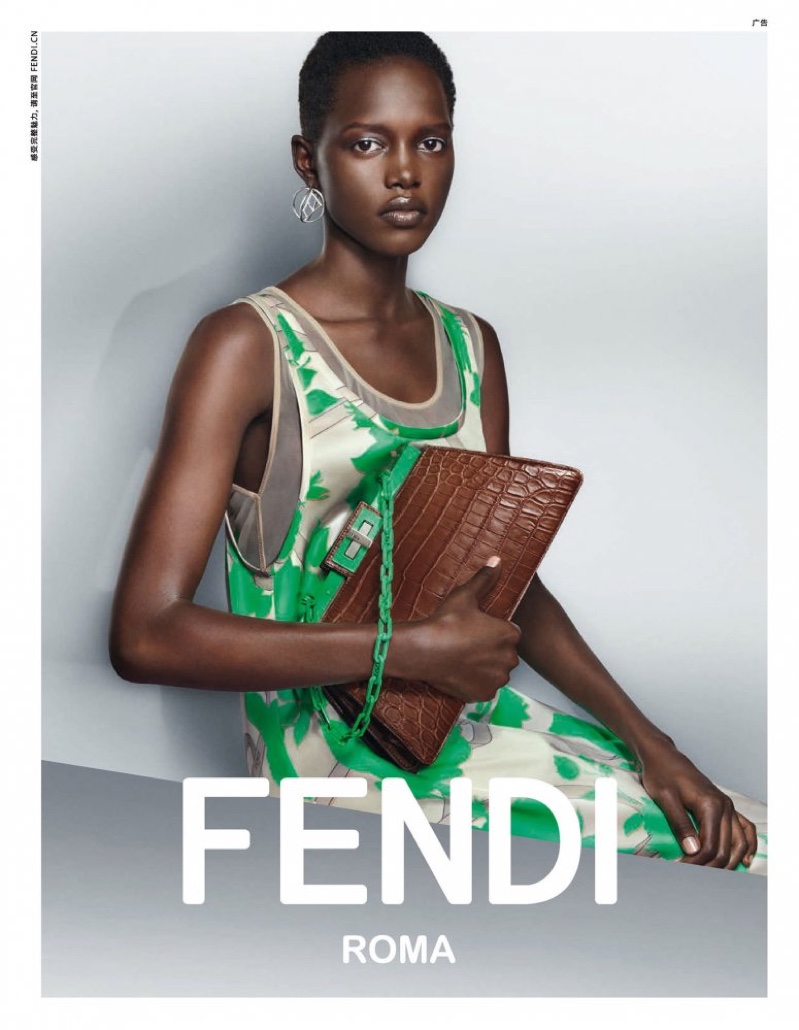 Founded in Rome in 1925 by Adele and Edoardo Fendi as a fur and leather goods retail shop, Fendi has evolved into a global luxury fashion empire. Known for its exquisite craftsmanship and quality materials, the brand garnered international acclaim when it began collaborating with Karl Lagerfeld in the 1960s.
The designer introduced the iconic double 'F' logo and transformed how fur was used in fashion. Fendi's legacy extends to ready-to-wear, leather goods, accessories, and eyewear, each showcasing the brand's commitment to refined style and quality craftsmanship. Today, Kim Jones leads the label into the next chapter.
Ferragamo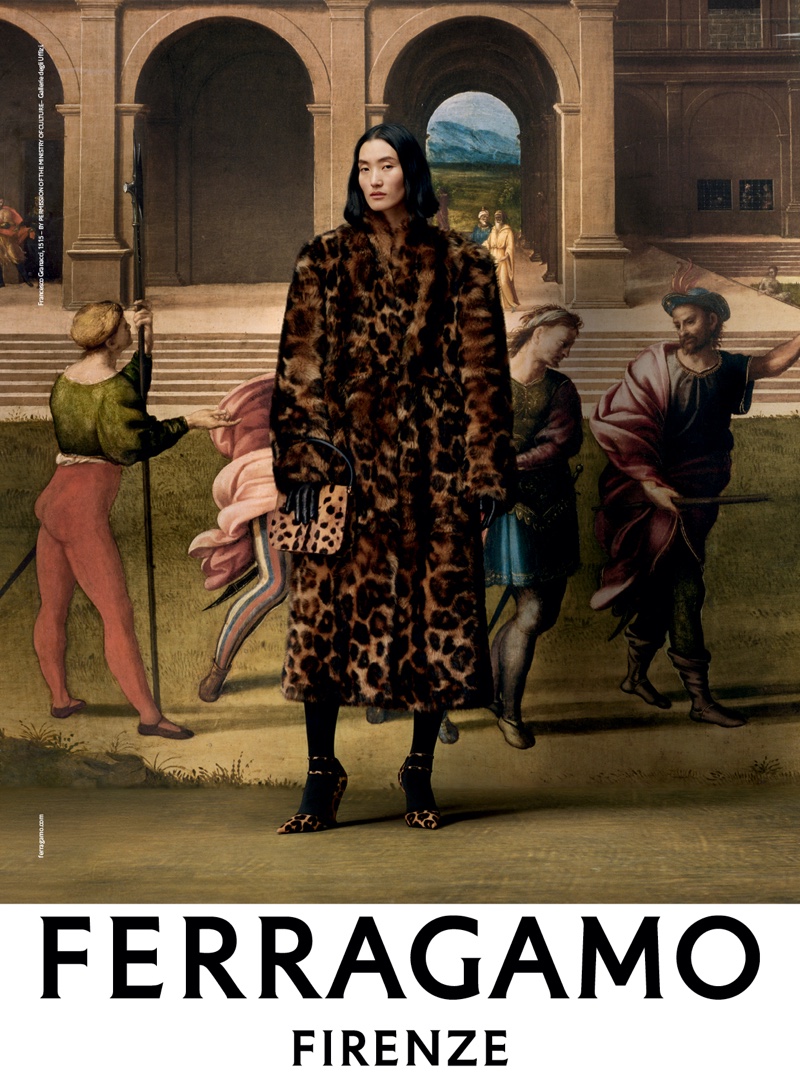 Salvatore Ferragamo created his eponymous label in Florence, Italy, in 1927, quickly earning acclaim for his groundbreaking shoe designs. He's even credited with inventing the wedge heel!
But Ferragamo is not just about footwear; it has successfully branched into leather goods, ready-to-wear, and fragrances. Known for its artistic collaborations and commitment to craftsmanship, Ferragamo has maintained its Italian heritage while appealing to a global audience.
Its signature Gancini logo has become a symbol of quality and luxury, channeling the brand's attention to detail and enduring elegance.
Givenchy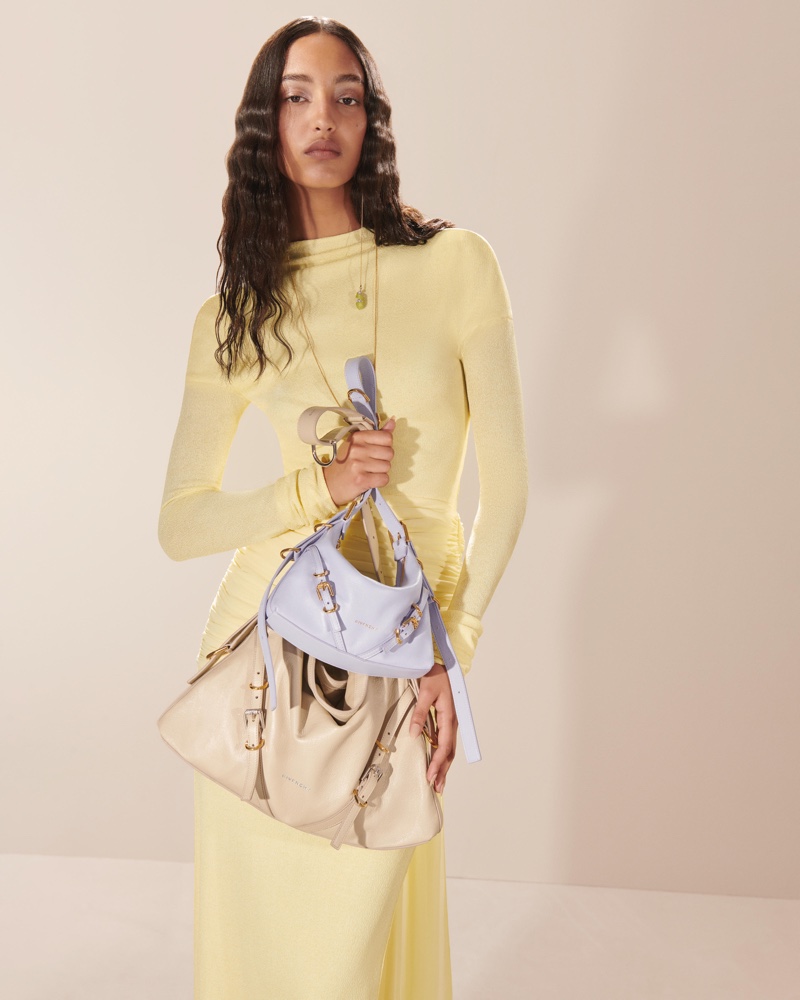 Established in 1952 by Hubert de Givenchy, this French luxury fashion house symbolized elevated fashion for over seven decades. Givenchy gained international fame for his work with Audrey Hepburn, creating some of her most iconic on-screen outfits.
In recent years, Givenchy has ventured into a more modern aesthetic, embracing contemporary trends while maintaining its rich heritage. This evolution has been marked by edgier designs, innovative materials, and a more youthful spirit.
From tailored suits to iconic handbags like the "Antigona," Givenchy remains a significant player in fashion.
Gucci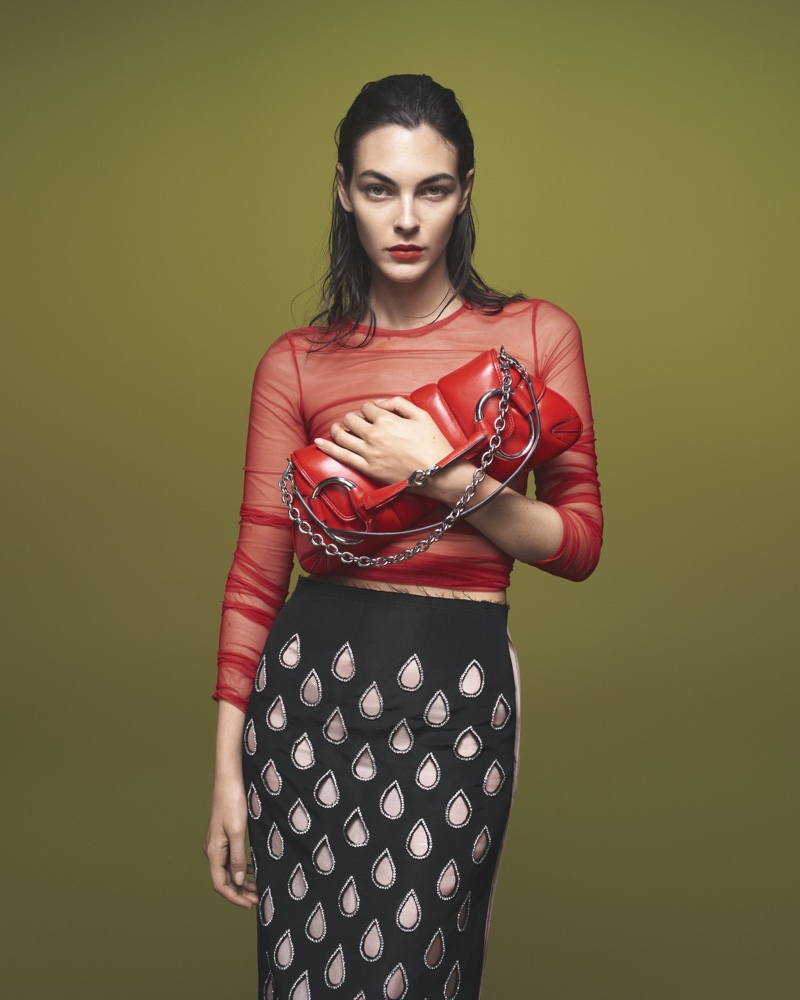 Created in Florence in 1921 by Guccio Gucci, the brand initially specialized in leather goods and equestrian accessories. Over the years, Gucci transformed into a symbol of opulence and luxury fashion.
Known for its signature double 'G' logo and iconic pieces like the Gucci loafer and the Bamboo handbag, the label blends traditional Italian craftsmanship with contemporary flair. From Tom Ford to Alessandro Michele, the house has remained relevant in modern times with notable designers.
Today, Gucci reigns as a titan in the fashion industry, offering everything from clothing and accessories to fragrances and continually pushing the boundaries of style with its eclectic and daring designs.
Hermès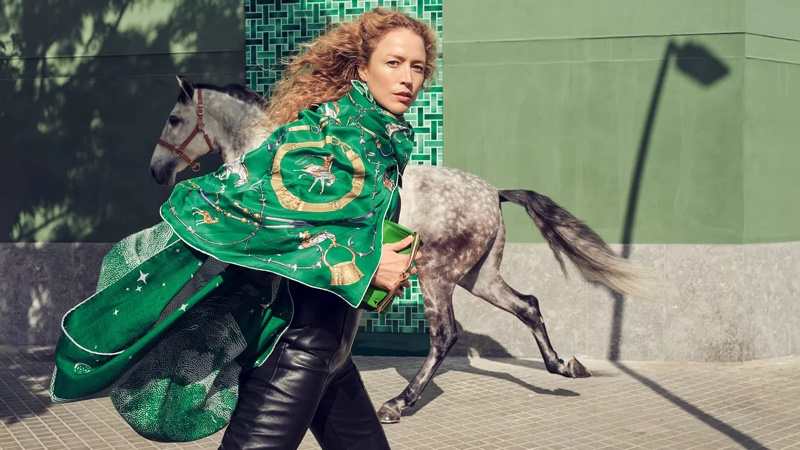 Established in 1837, Hermès started as a Parisian workshop crafting horse harnesses. Founded by Thierry Hermès, the brand slowly transitioned from equestrian gear to luxury leather goods and eventually into a full-scale fashion house known for its impeccable quality and traditional artisan techniques.
Renowned for its iconic Birkin and Kelly bags and signature silk scarves, Hermès represents the epitome of timeless luxury. It has maintained its commitment to quality craftsmanship, making each product an art form, and remains a go-to brand for those seeking the height of elegance.
Hugo Boss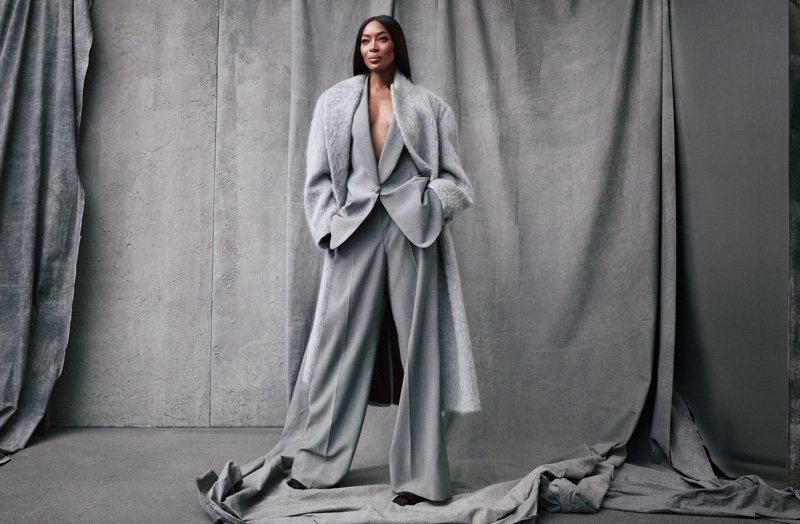 Founded in 1924 by its namesake, Hugo Ferdinand Boss, this German brand gained prominence for its black-tie suits and professional attire. Over the years, Hugo Boss has diversified into different lines that cater to various styles and occasions, from casual wear to high-end tailored suits.
Renowned for its tailoring, the brand has become synonymous with sophisticated, modern style. Whether it's boardroom attire or weekend wear, Hugo Boss offers a wide range of options for those who value quality as much as they do style, solidifying its place in fashion.
Jimmy Choo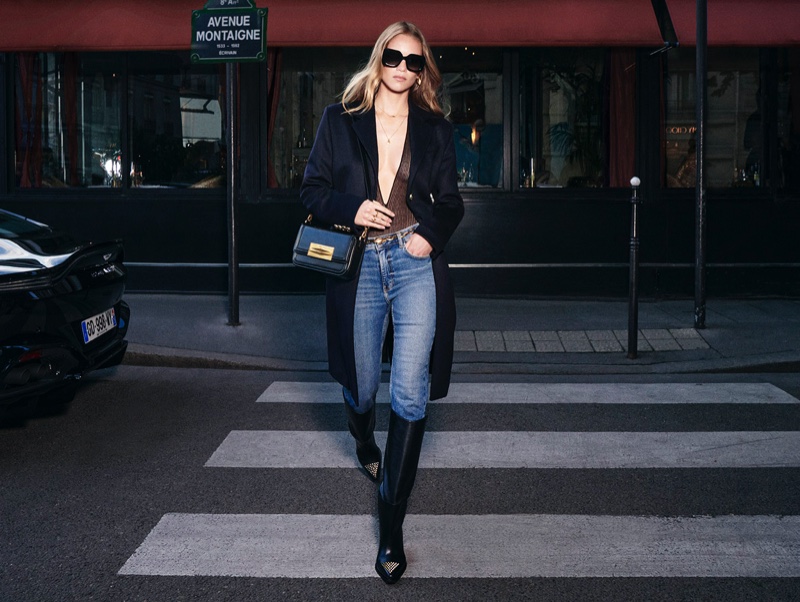 Emerging from London, Jimmy Choo transformed the world of luxury footwear when it was co-founded in 1996 by couture shoe designer Jimmy Choo and Vogue accessories editor Tamara Mellon.
The brand quickly captured the imagination of fashion elites and Hollywood celebrities, many of whom turned to Jimmy Choo for red-carpet appearances. The brand's offerings extend beyond high heels, including handbags, swimwear, eyewear, and fragrances.
Famous for its heels, the company now produces sneakers, boots, and flats seen across the world.
Lanvin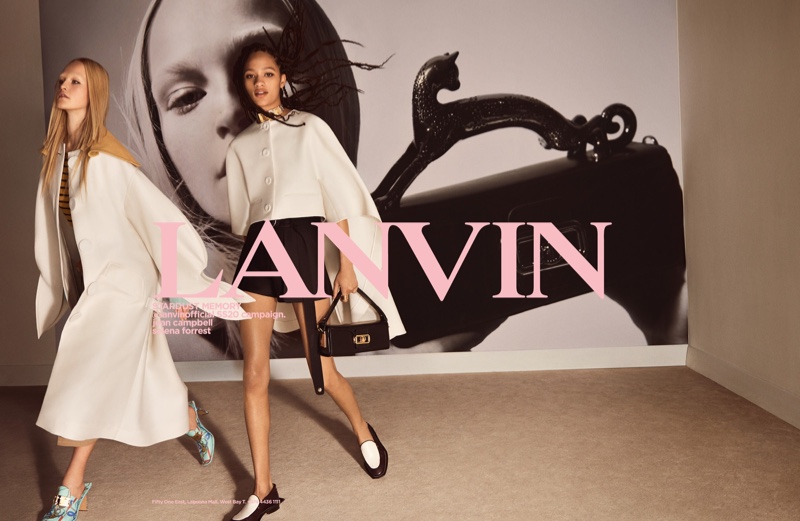 Lanvin has a long history that dates back to its founding by Jeanne Lanvin in 1889. The label is synonymous with Parisian elegance and has expanded its repertoire to include menswear, fragrances, and accessories over the years.
Jeanne Lanvin's relationship with her daughter, Marguerite, inspired the house's logo and instilled a sense of family and handmade quality that lasts to this day.
Focusing on intricate detailing and luxurious fabrics, the label navigates the balance between tradition and modernity, never straying too far from its roots but always with an eye to the future.
Loewe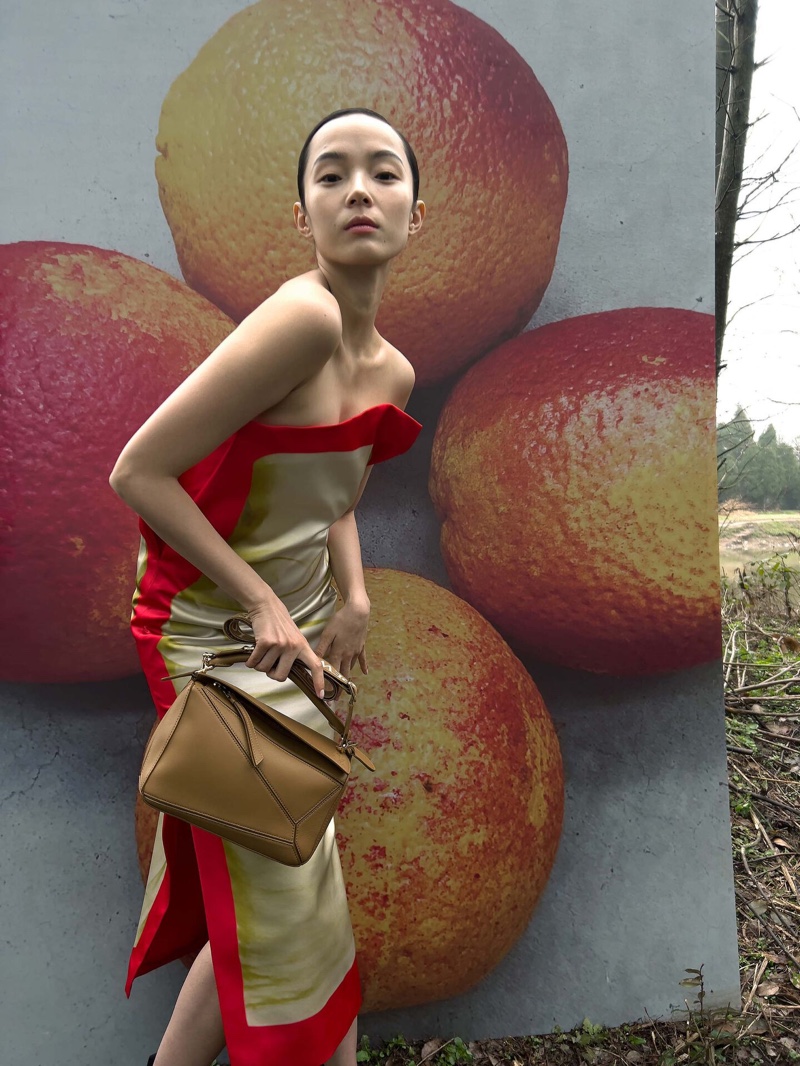 Loewe, founded in 1846, is one of the world's oldest luxury houses, originally established as a cooperative of leather artisans in Madrid. Over time, it developed into a global brand known for its superior craftsmanship in leather goods and accessories.
Loewe has always stood out for its commitment to quality, refinement, and functionality. Its iconic Amazona bag, introduced in 1975, exemplifies these traits, merging classic design with modern sensibilities.
Today, Loewe continues to push boundaries, merging traditional artisanship with contemporary design thanks to the vision of J.W. Anderson.
Loro Piano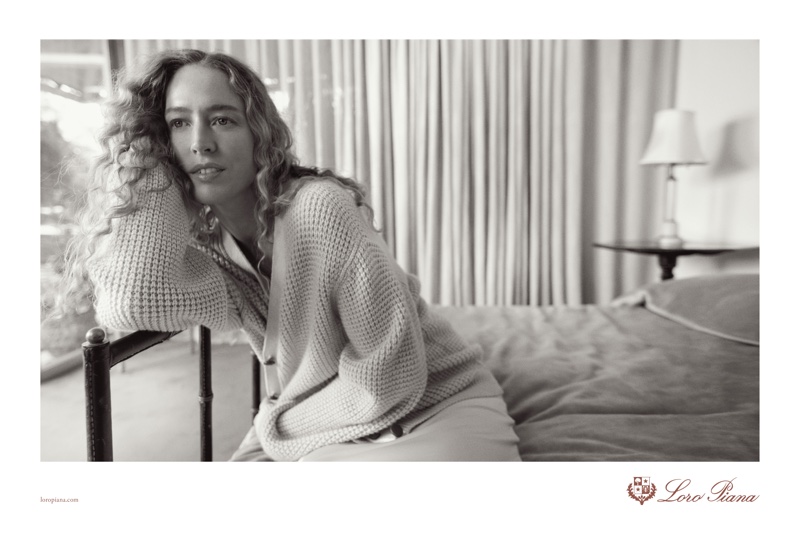 Loro Piana, an Italian luxury brand established in the early 19th century, has become synonymous with the world's finest cashmere and wool. Initially a textile mill, the Loro Piana family transformed their company into a beacon of high-end fashion, focusing on unparalleled quality.
The brand is revered for its selection of fibers, including rare cashmere from baby goats in Mongolia and merino wool from Australia and New Zealand. Loro Piana's designs exude a quiet, understated elegance with their clean lines and luxurious materials.
Louis Vuitton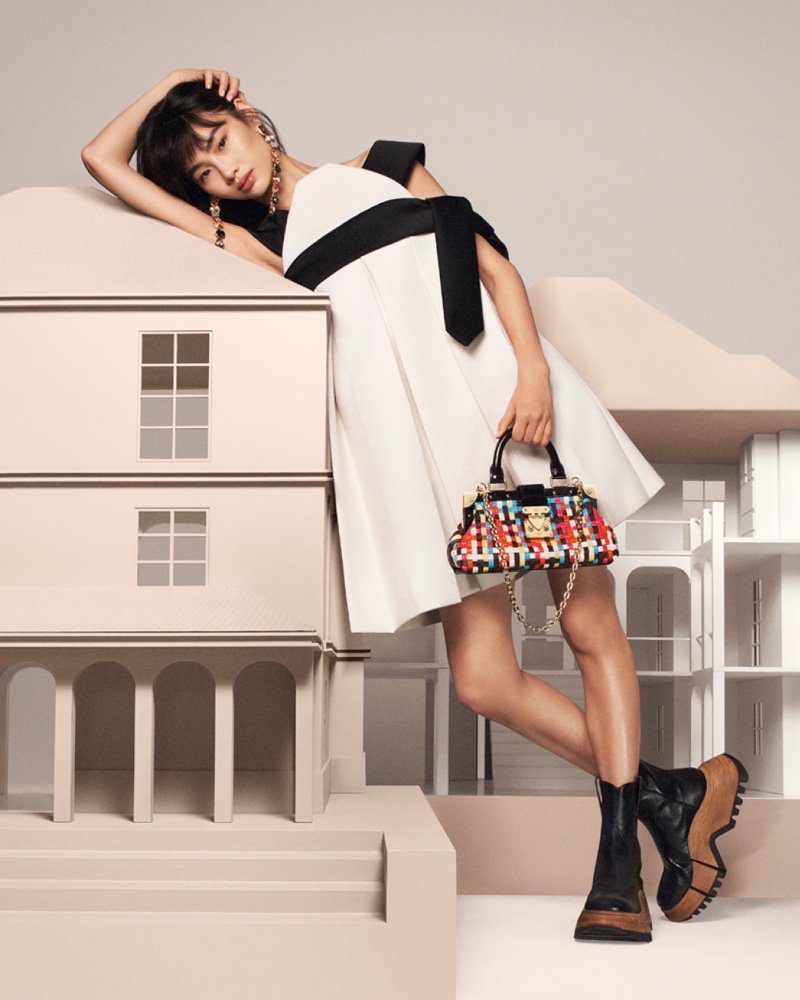 Founded in 1854 by Louis Vuitton himself, this French fashion house initially specialized in crafting top-quality travel trunks. With the creation of its iconic monogram canvas, the brand set a new standard for luxury and design.
Over the years, Louis Vuitton has diversified into ready-to-wear, jewelry, accessories, and fragrances, but its core value of exceptional craftsmanship remains unchanged. Its trademark monogram is known worldwide.
Synonymous with opulence and prestige, the brand captures the imagination of luxury seekers worldwide. Louis Vuitton is the most popular designer brand, with over $21 billion in revenue in 2022. Nicolas Ghesquière has been the house's womenswear creative director for over a decade.
Maison Margiela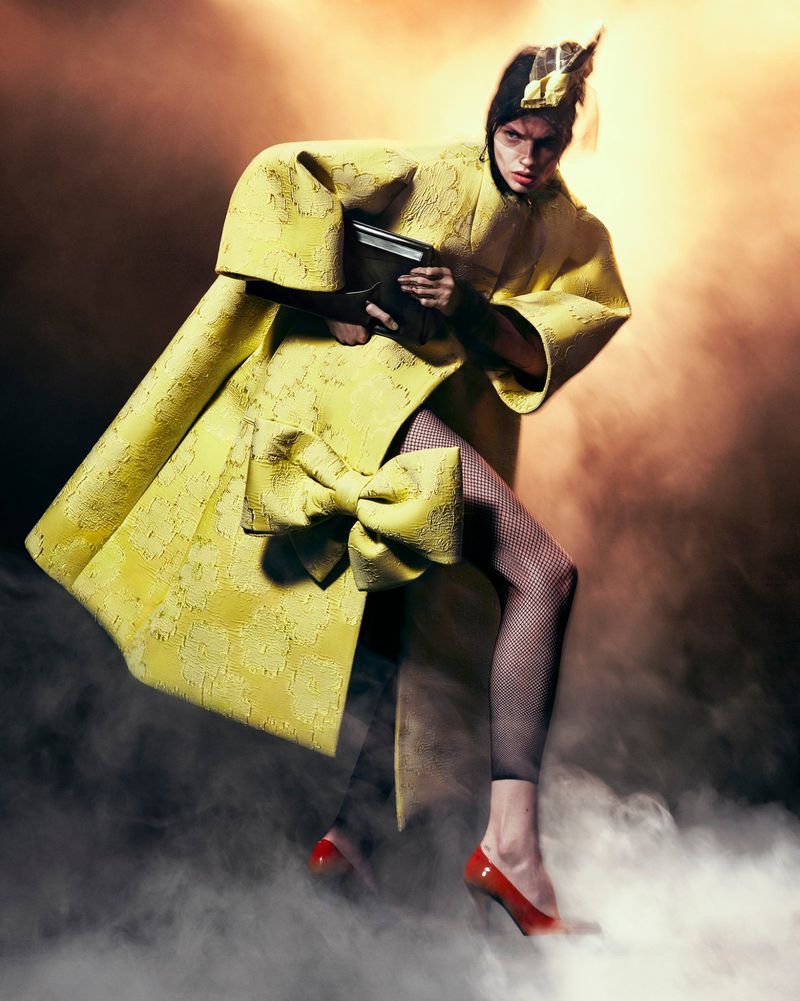 Founded by the enigmatic Belgian designer Martin Margiela in 1988, Maison Margiela is a brand that stands at the intersection of art and fashion. Known for its avant-garde approach and deconstructionist philosophy, the brand challenges conventional fashion norms.
Maison Margiela is celebrated for its iconic Tabi boots, unconventional use of materials, and the Replica line of fragrances and accessories. John Galliano has been the label's creative director since 2014, ushering it into a new era.
Marc Jacobs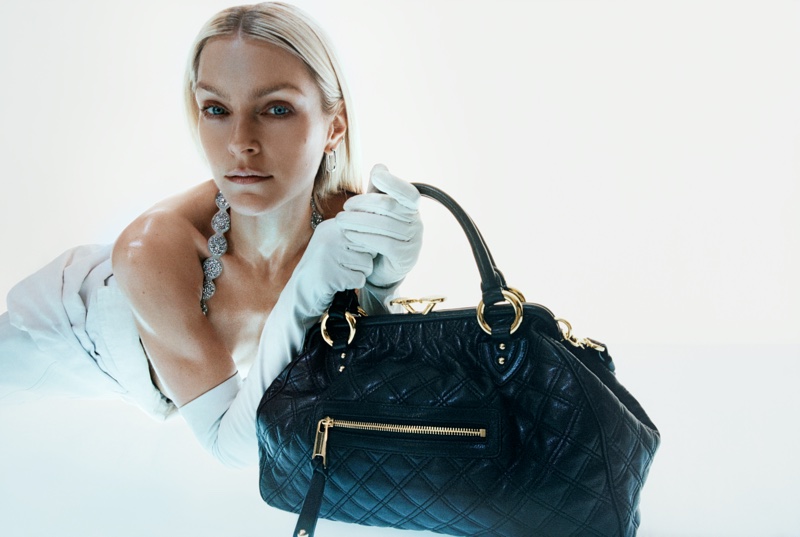 American designer Marc Jacobs launched his eponymous brand in 1984, quickly ascending the ranks of the fashion world with his grunge-inspired designs and rebellious spirit.
Known for his ability to anticipate trends and challenge conventional aesthetics, Jacobs has been a transformative force in fashion. The brand embodies youthful energy and edgy sophistication from ready-to-wear and handbags to cosmetics.
Marc Jacobs continually sets trends rather than follows them, cementing his status as one of the most influential designers of his generation.
Max Mara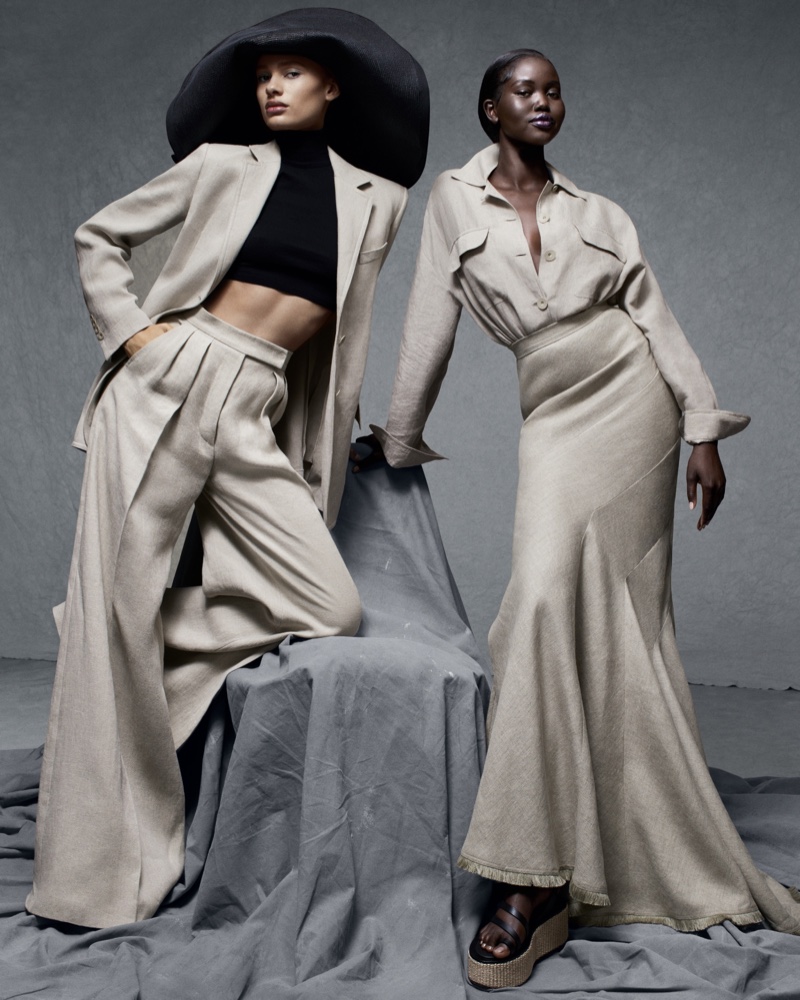 Established in 1951 by Achille Maramotti in Reggio Emilia, Italy, Max Mara has become a benchmark for sophisticated workwear and luxurious outerwear. Known primarily for its impeccably tailored coats, such as the iconic 101801 design, the brand emphasizes quality, longevity, and timeless style.
Blending traditional Italian craftsmanship with modern sensibilities, Max Mara consistently offers elegant clothing that empowers women in various walks of life.
Although the brand has diversified into various lines, including sportswear and accessories, it remains steadfast in its commitment to quality and classic elegance, maintaining its prominence in the global fashion landscape.
Michael Kors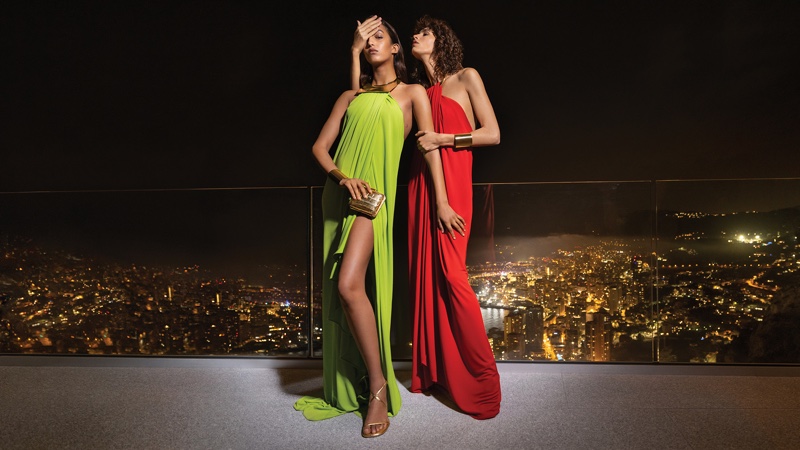 Michael Kors launched his namesake brand in 1981, specializing in luxury accessories and ready-to-wear collections. Known for his classic American sportswear sensibility, Kors has mastered the art of designing timeless, chic, and functional pieces that appeal to a broad audience.
His eye for detail has made him a household name, especially popular for his line of handbags, watches, and footwear. Michael Kors has become an emblem of the accessible luxury segment, marrying practicality and glamour in a way few designers can.
Miu Miu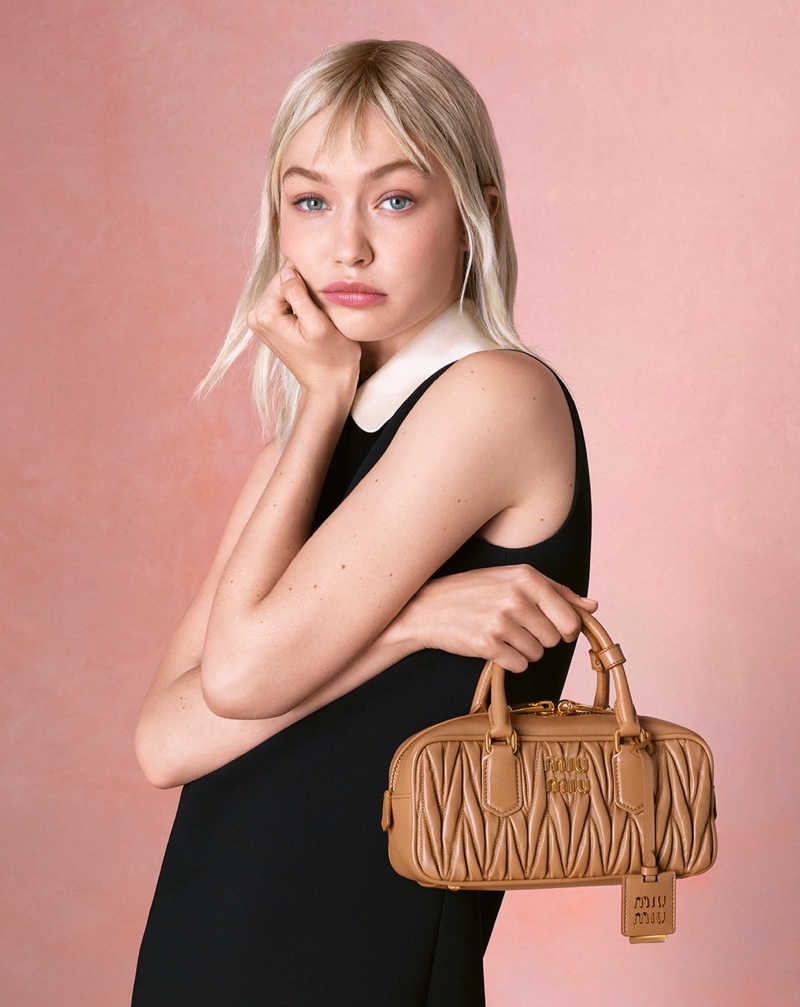 Miu Miu, founded in 1993, is a secondary line from the Prada fashion house headed by Miuccia Prada. The brand was named after Miuccia's family nickname, serving as a more playful, experimental counterpart to the main Prada line.
Known for its youthful, rebellious spirit, Miu Miu captures the imagination with its avant-garde, often provocative, designs. From unique apparel and quirky handbags to eclectic footwear, Miu Miu offers a daring and youthful take on luxury that appeals to fashion fans seeking something out of the ordinary.
Moncler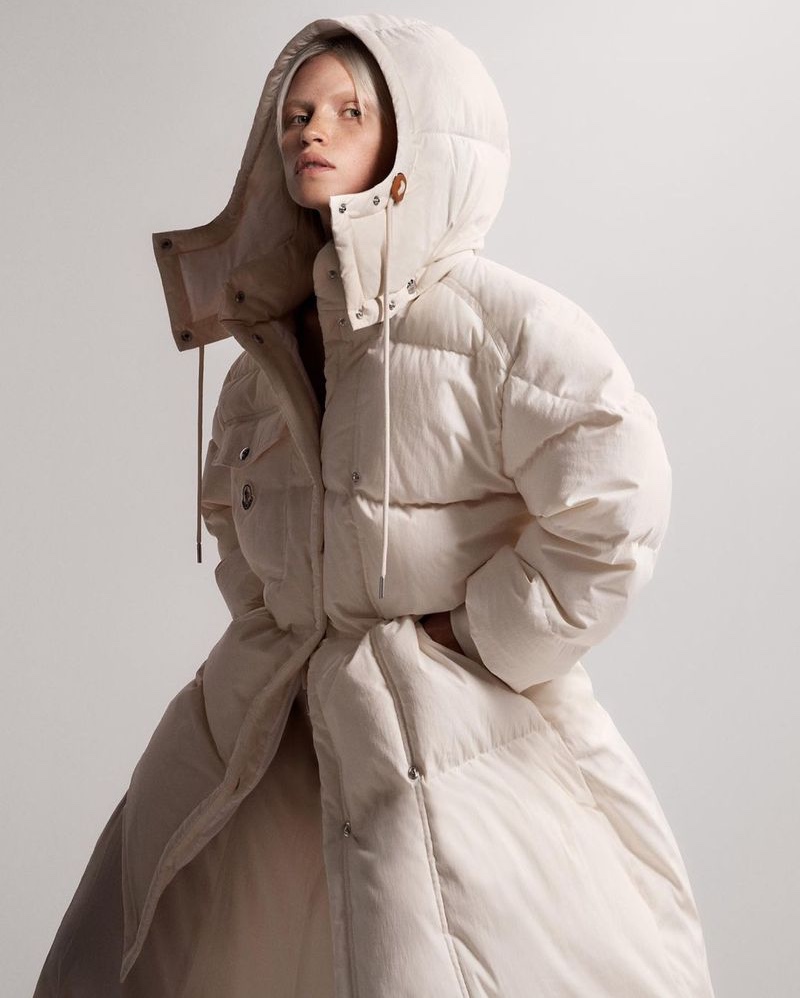 Moncler, originally founded in 1952 as a manufacturer of quilted sleeping bags and tents has evolved into a luxury brand known for its high-end down jackets and sportswear.
The brand gained prominence for its stylish and functional outerwear, particularly its lightweight and warm down jackets, which became a staple for winter sports enthusiasts and fashion connoisseurs alike.
Moncler's fusion of practicality and style is evident in its collaborations with various designers and artists, bringing fresh perspectives to its collections.
Moschino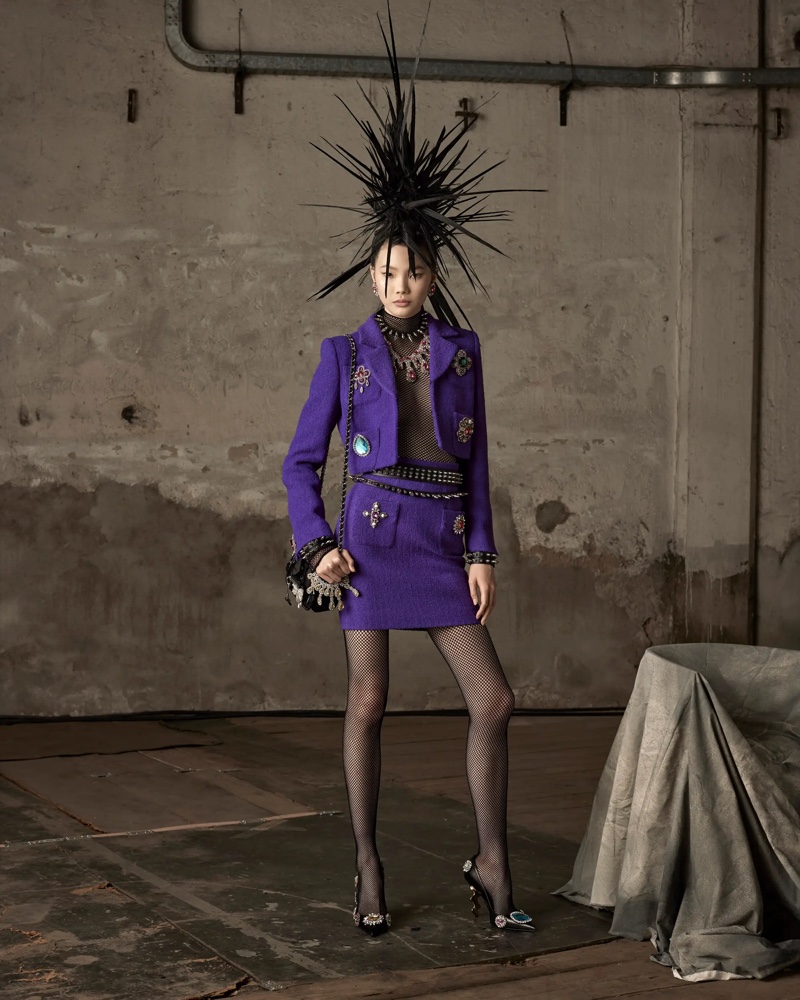 Launched in 1983 by Franco Moschino, the Italian luxury fashion house Moschino is renowned for its vibrant, irreverent, and often whimsical approach to fashion. Moschino's designs challenge the conventional norms of the fashion world with a playful and satirical edge, often incorporating bold prints, bright colors, and innovative shapes.
The brand's philosophy is deeply rooted in social commentary, using fashion as a platform to challenge and reflect societal norms.
Oscar de la Renta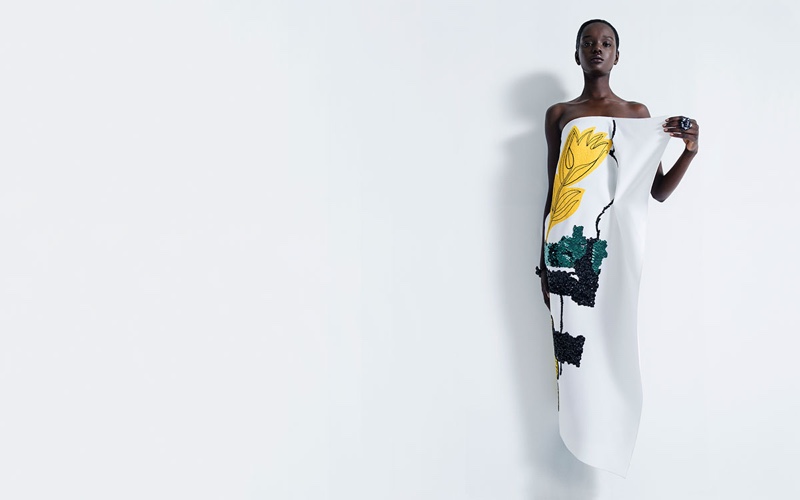 Dominican-American designer Oscar de la Renta founded his eponymous brand in 1965, quickly gaining recognition for his superb craftsmanship and feminine designs.
Known for dressing First Ladies and Hollywood stars, de la Renta became synonymous with timeless elegance and sophisticated style. His evening gowns, often adorned with intricate embroidery and luxurious fabrics, have been a red carpet mainstay for decades.
Though Oscar de la Renta passed away in 2014, the brand continues to honor his legacy, offering fashion that exudes grace, beauty, and a touch of Latin flair.
Prada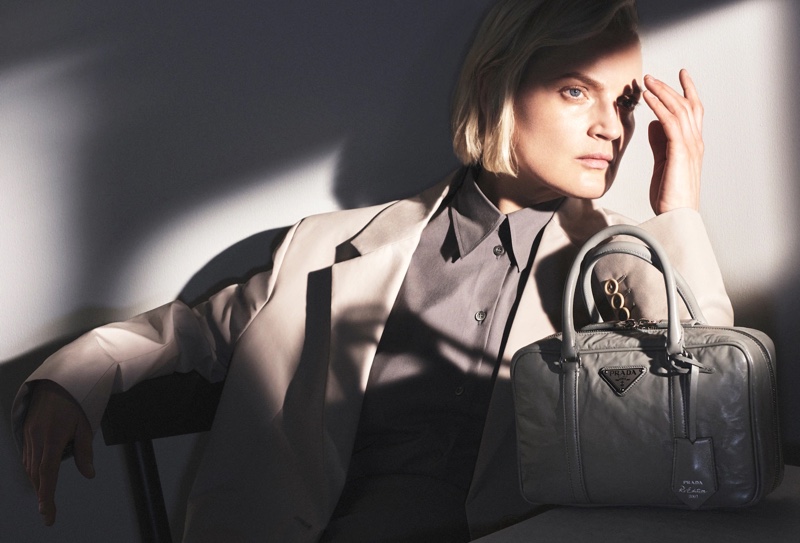 Established in 1913 by Mario Prada, the brand initially focused on leather goods before diversifying into ready-to-wear under the guidance of his granddaughter, Miuccia Prada.
Prada has been a defining player in the luxury fashion industry, lauded for its intricate craftsmanship, sophisticated designs, and keen focus on innovative materials. Prada epitomizes understated elegance that's consistently ahead of the curve, from its iconic nylon bags to its boundary-pushing runway collections.
Prada remains a dominant force in the global fashion landscape with a blend of traditional craftsmanship and contemporary flair.
Proenza Schouler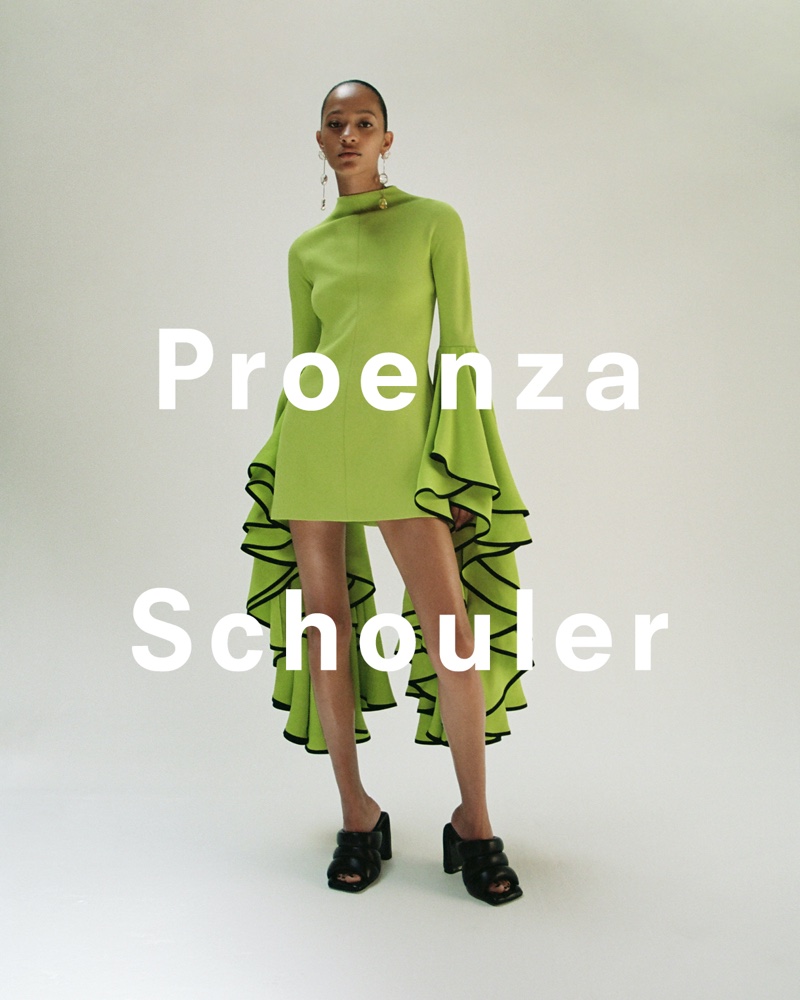 Proenza Schouler, established in 2002 by Jack McCollough and Lazaro Hernandez, swiftly made its mark in the fashion industry with a blend of modern, artisanal, and innovative elements.
This New York-based label is acclaimed for its sophisticated fusion of traditional tailoring and contemporary style. Known for their artful use of color, unique fabrics, and precise styling, Proenza Schouler's collections exude refined ease and subtle luxury, epitomized by their iconic PS1 bag.
Ralph Lauren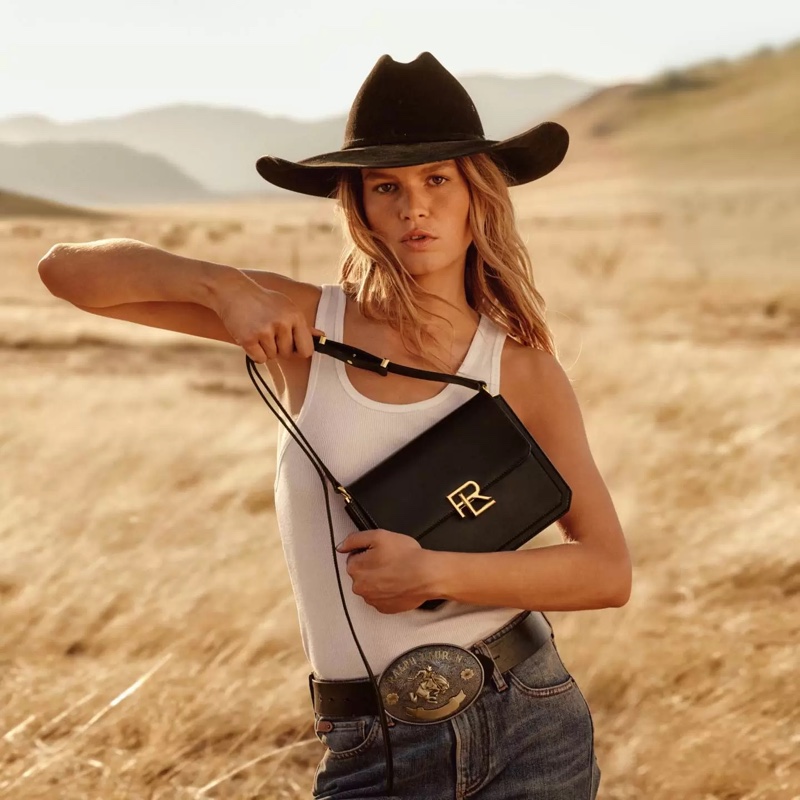 In 1967, Ralph Lauren launched his first line of men's ties under the Polo label, setting the stage for a brand that would redefine American fashion. Over the decades, Ralph Lauren has come to symbolize timeless elegance, successfully capturing the essence of classic American style.
From Polo shirts and preppy attire to luxurious home goods, Ralph Lauren has created an entire universe around his aesthetic. His brand is more than just clothing; it's an ownership of a lifestyle infused with an aspirational vision of elegance, comfort, and refined sophistication.
Saint Laurent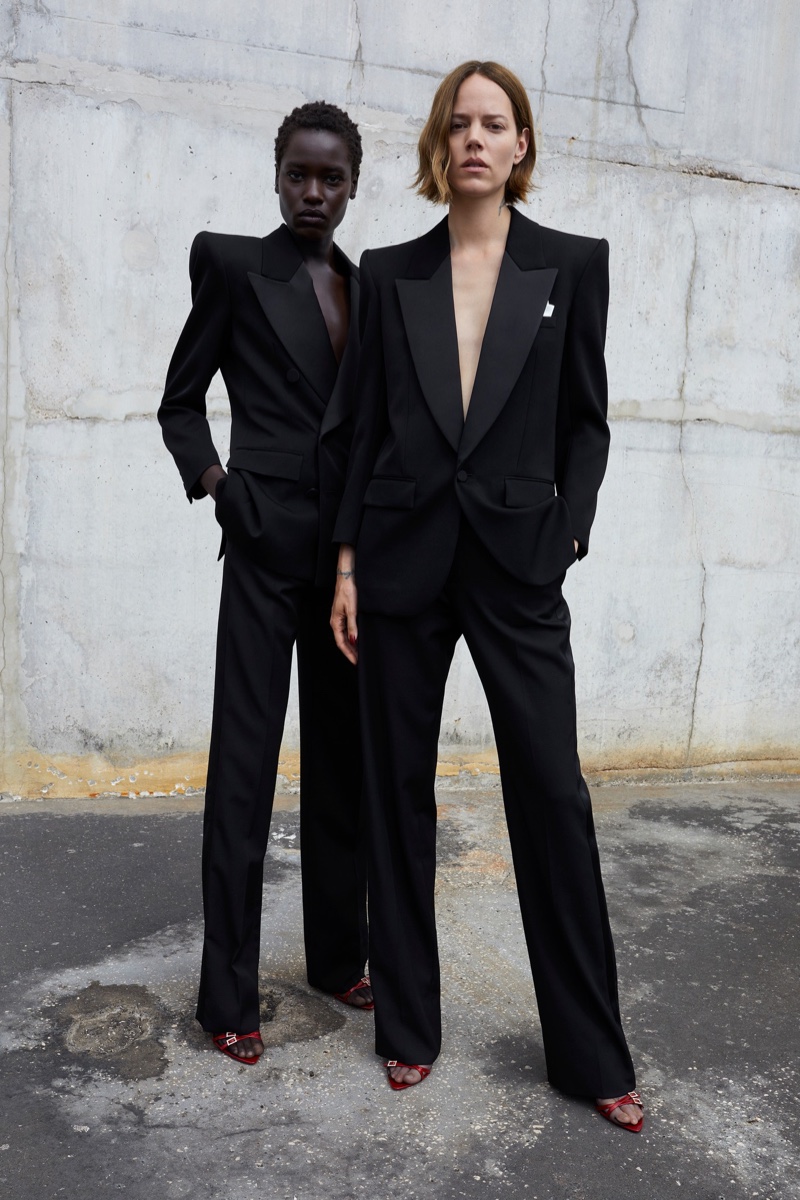 Launched initially as Yves Saint Laurent in 1961 by Yves Saint Laurent and his partner Pierre Bergé, the French luxury brand symbolizes edgy, modern elegance.
YSL was a trailblazer, introducing iconic pieces like the women's tuxedo suit, "Le Smoking," and turning ready-to-wear into high art. Now operating under the name Saint Laurent, the brand continues to dazzle the fashion world with its boundary-pushing designs.
Saint Laurent remains at the forefront of the global fashion industry with a penchant for contemporary allure and timeless glamour under the creative direction of Anthony Vaccarello.
Stella McCartney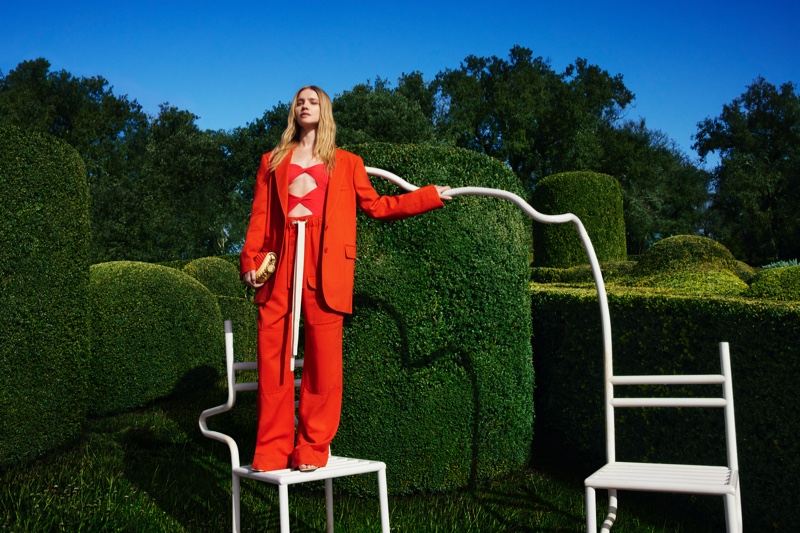 Stella McCartney has carved a unique niche in fashion with her commitment to sustainability and ethical manufacturing. The British designer launched her namesake label in 2001, blending sharp tailoring with a feminine aesthetic.
She gained immediate attention for her refusal to use leather or fur, leading the charge for ethical fashion in an industry often criticized for its practices.
Offering everything from ready-to-wear and accessories to lingerie and fragrances, McCartney's designs are characterized by their modernity, wearability, and moral integrity.
The Row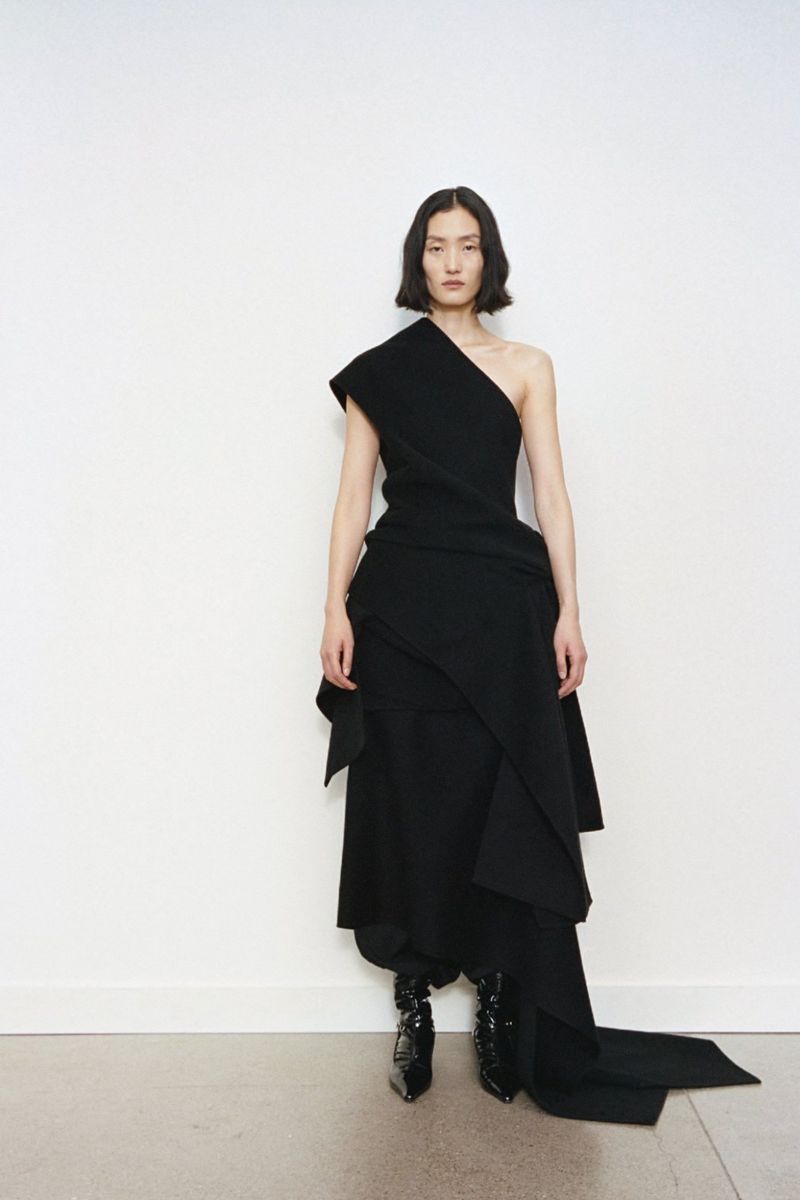 Established in 2006 by Mary-Kate and Ashley Olsen, The Row marks a distinct presence in the fashion industry with its understated elegance and minimalist design philosophy.
The brand showcases the Olsens' vision of luxury, focusing on exceptional fabrics, precise tailoring, and a clean, timeless aesthetic. The brand's commitment to quality and discreet luxury has garnered a dedicated following among those who appreciate its refined approach to fashion.
Thom Browne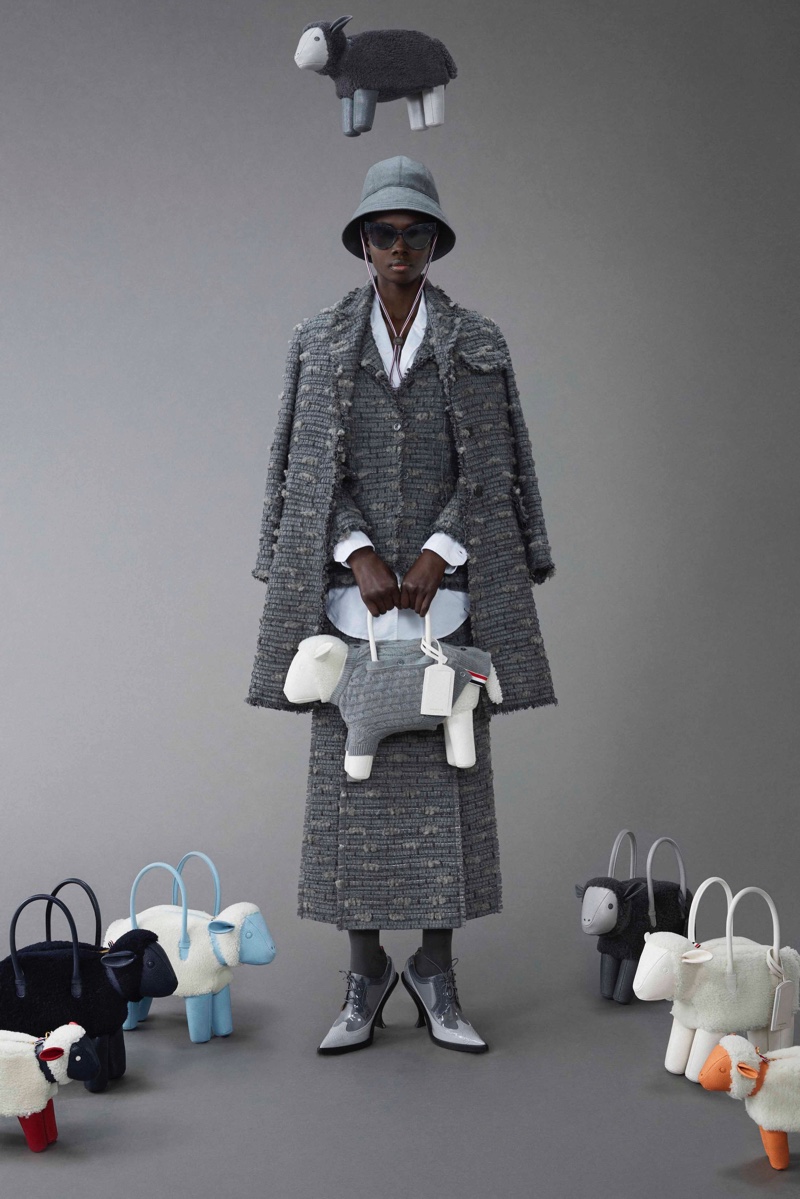 Thom Browne, an American designer renowned for his distinctive approach to tailoring, first launched his label in 2001. He went on to introduce his womenswear line in 2011. Browne's designs are a celebration of classic American style, yet they defy convention with their playful subversion of traditional silhouettes.
Attention to detail, precision tailoring, and a penchant for theatricality characterize his womenswear collections. Browne's signature aesthetic often includes preppy motifs, cropped trousers, and a restrained color palette, predominantly featuring shades of grey, navy, and white.
Tom Ford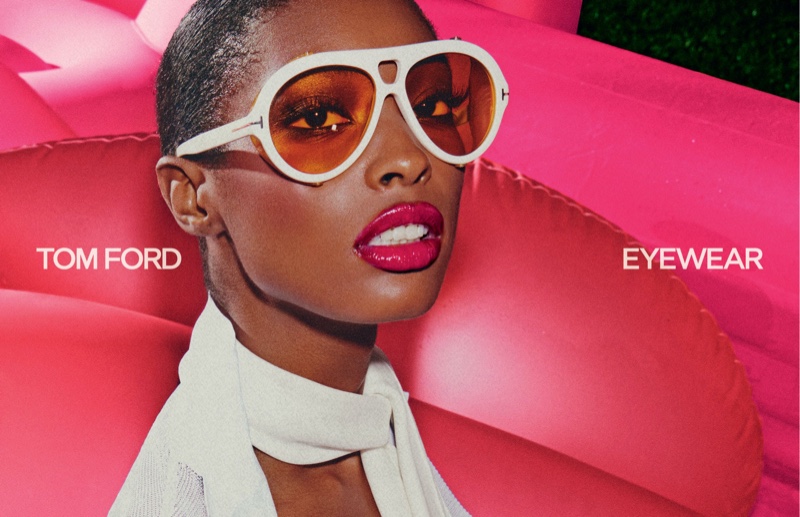 After a noteworthy career as a creative director at brands like Gucci and Yves Saint Laurent, Tom Ford launched his eponymous brand in 2006. Instantly making a mark with its blend of sensual glamour and thorough craftsmanship, the Tom Ford brand became synonymous with modern luxury.
The fashion maestro unveiled his last collection for the brand in 2023, meaning the start of a new chapter for the label. Whether it's fashion, eyewear, or fragrances, every product is a marriage of quality and attention to detail.
Known for redefining modern elegance, Tom Ford remains a captivating force in fashion, consistently setting trends and leaving an indelible imprint on the industry.
Tory Burch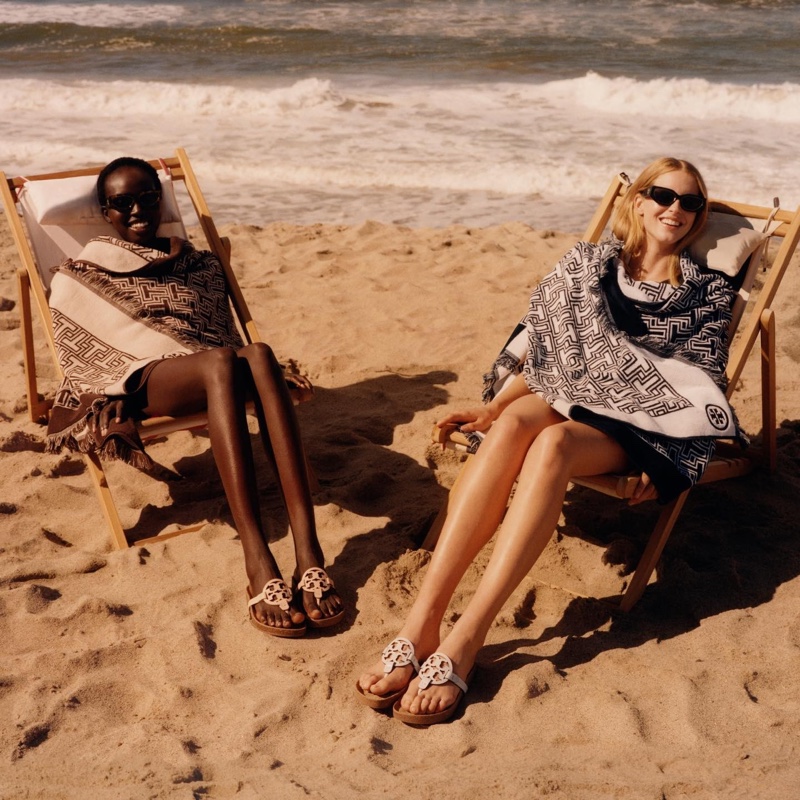 Founded in 2004 by American designer Tory Burch, the brand quickly skyrocketed to fame with its classic yet bohemian aesthetic, epitomized by the iconic Reva ballet flats.
Combining traditional American sportswear elements with eclectic details and fabrics, Tory Burch has become synonymous with affordable luxury. The brand offers diverse products, from ready-to-wear clothing and shoes to handbags and home goods, all with a sense of colorful, preppy-boho chic.
Tory Burch has carved a unique space in the industry by effortlessly blending timeless design elements with modern fashion sensibilities.
Valentino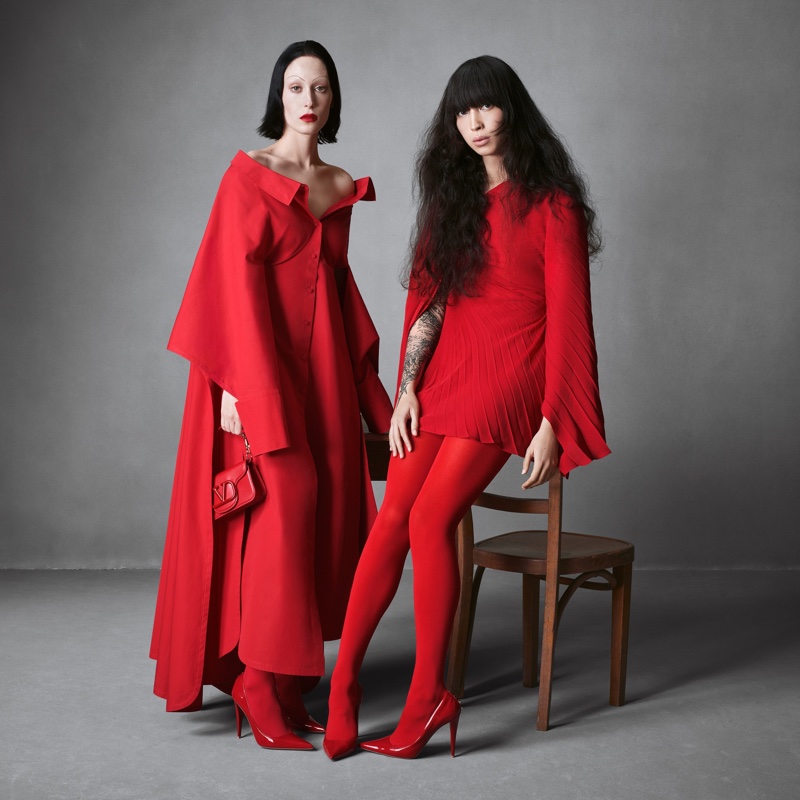 Created in Rome in 1960 by Valentino Garavani and his business partner Giancarlo Giammetti, Valentino is a renowned brand for its elegance and romance. Valentino Garavani became famous for his signature shade, "Valentino Red," and his extraordinary evening wear, which often graced the world's most glamorous women.
The brand has always emphasized exquisite tailoring and luxurious details, making it a favorite on the red carpet and in high society. Valentino remains a cornerstone of the global luxury fashion industry, with a legacy that extends beyond fashion into accessories and beauty.
Versace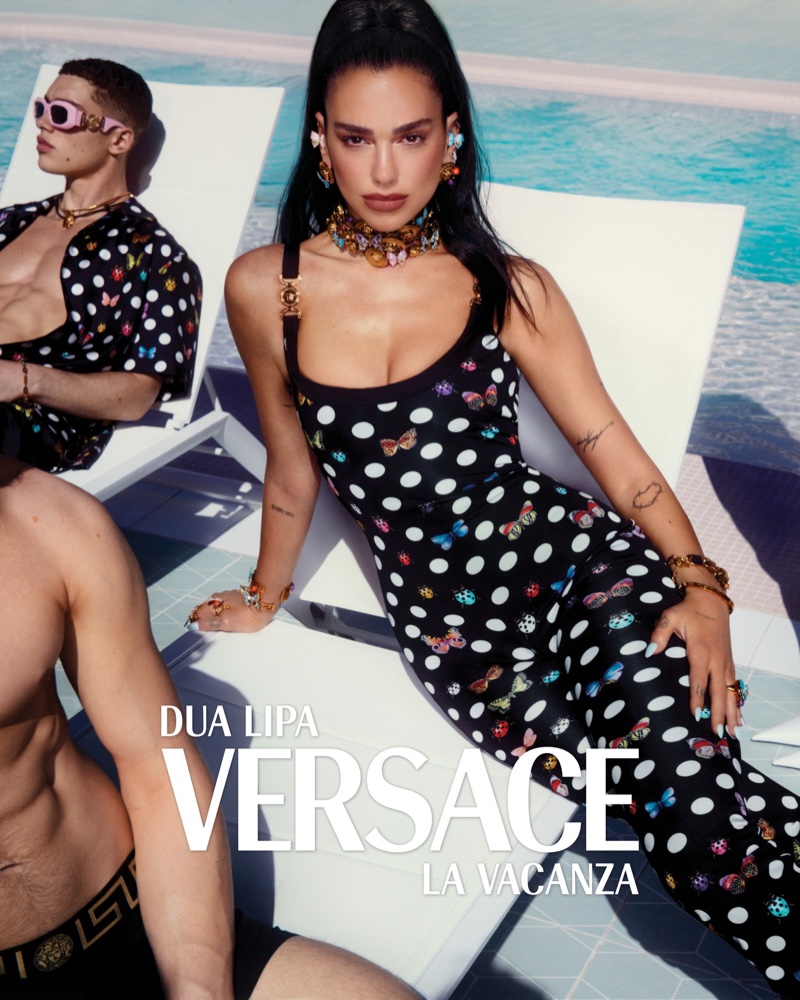 Founded in 1978 by the charismatic and daring Gianni Versace, this Italian luxury brand quickly became synonymous with glamour, opulence, and a bold aesthetic. After Gianni Versace's tragic death in 1997, his sister Donatella took the reins, pushing boundaries and keeping the brand in the global spotlight.
Known for its audacious designs, vivid prints, and elaborate details, Versace has carved out a niche as a symbol of unabashed luxury. From haute couture to accessories and fragrances, Versace remains a titan in the fashion world, continually influencing and shaping the industry's trends.
Vivienne Westwood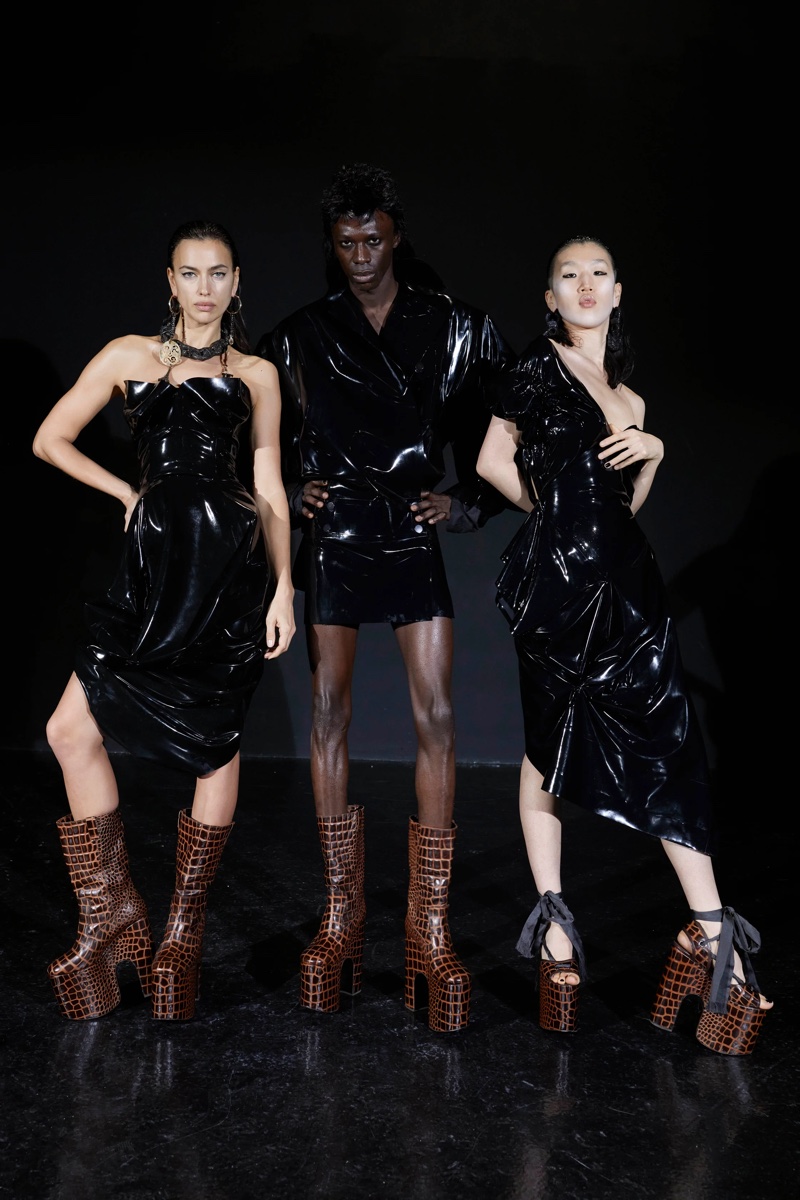 Vivienne Westwood is an indomitable figure in the fashion world, largely credited with bringing modern punk and new wave fashion into mainstream culture.
Founded in 1971 in London, the brand gained notoriety for its rebellious designs that challenged the status quo. Over the years, Westwood's aesthetic evolved to include historically-inspired garments, corsetry, and an ever-present subversive wit.
While known for provocation and daring, the company embraces fashion. With the death of its founder, her widower Andreas Kronthaler is now the label's sole creative director.
Zimmermann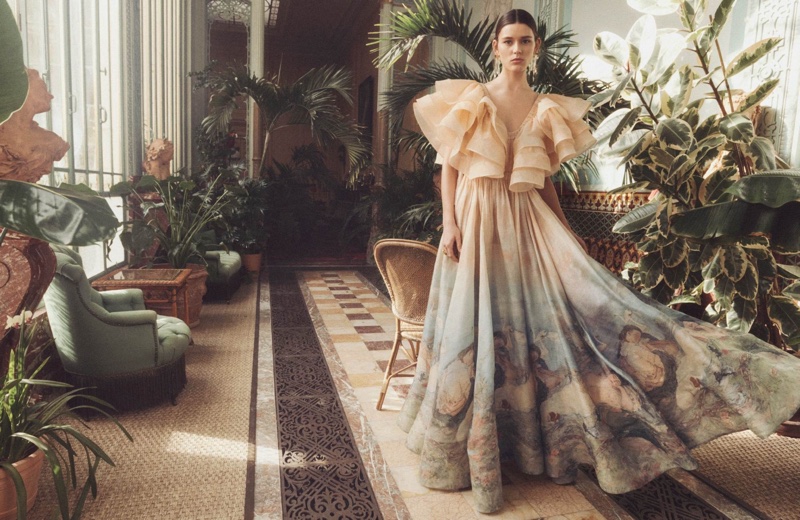 Created in 1991 by Australian sisters Nicky and Simone Zimmermann, the brand Zimmermann has rapidly emerged as a global name in fashion, synonymous with feminine charm and bohemian elegance.
Initially starting as a line of dresses sold at Sydney markets, Zimmermann's unique blend of sophisticated prints, delicate fabrics, and intricate detailing caught the fashion world's attention.
Their designs often evoke a breezy, beachside aesthetic infused with romanticism and vintage inspiration. From ready-to-wear collections to coveted swimwear and resort lines, the brand has expanded its reach while staying true to its original vision.
Luxury Labels Decoded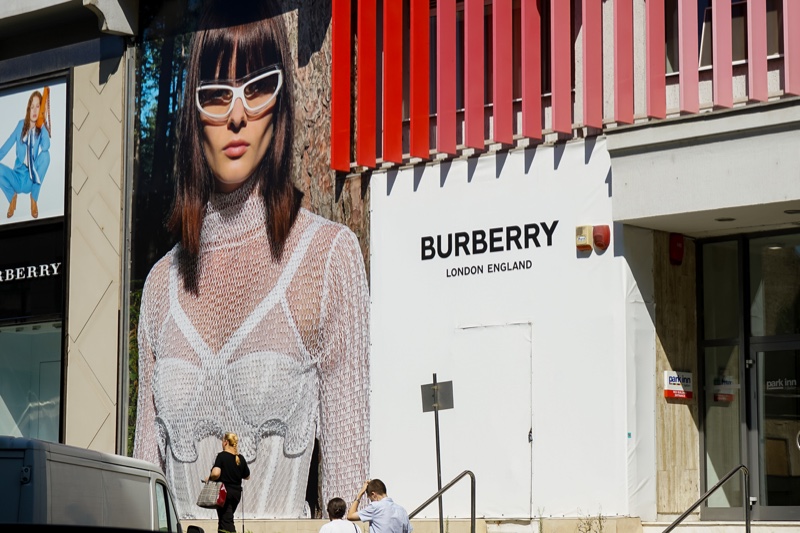 In the fashion world, these iconic designer brands have left an indelible mark on the industry, each with its unique style and heritage. From the avant-garde creativity of Alexander McQueen to the timeless elegance of Chanel and the innovative designs of Gucci, these fashion houses have redefined what it means to be stylish.
They have evolved, adapted, and continued to inspire generations of fashion lovers. As we look back on their remarkable journeys, it's clear that their legacies endure, demonstrating that fashion is not just about clothing; it's a form of art and expression that transcends time and trends, enriching our lives with beauty and innovation.