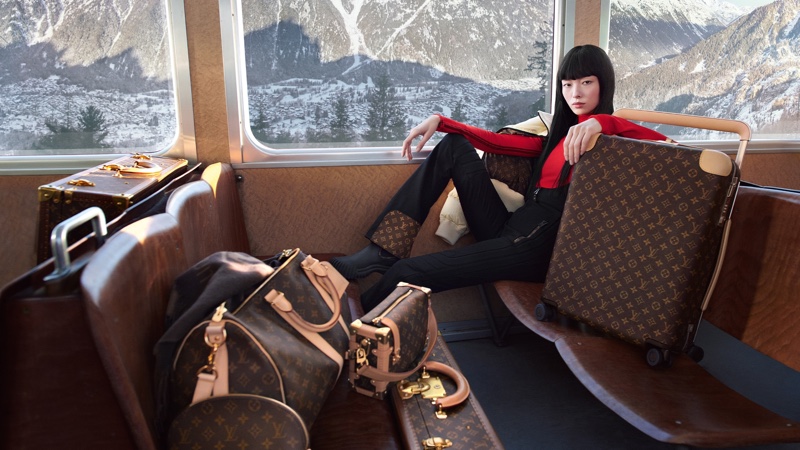 As cold weather goes through the Alps, Louis Vuitton's latest Horizons Never End campaign finds its sanctuary amidst the pristine peaks. The images deliver luxury and exploration, featuring the illustrious Fei Fei Sun.
Louis Vuitton Horizons Never End Winter 2023 Campaign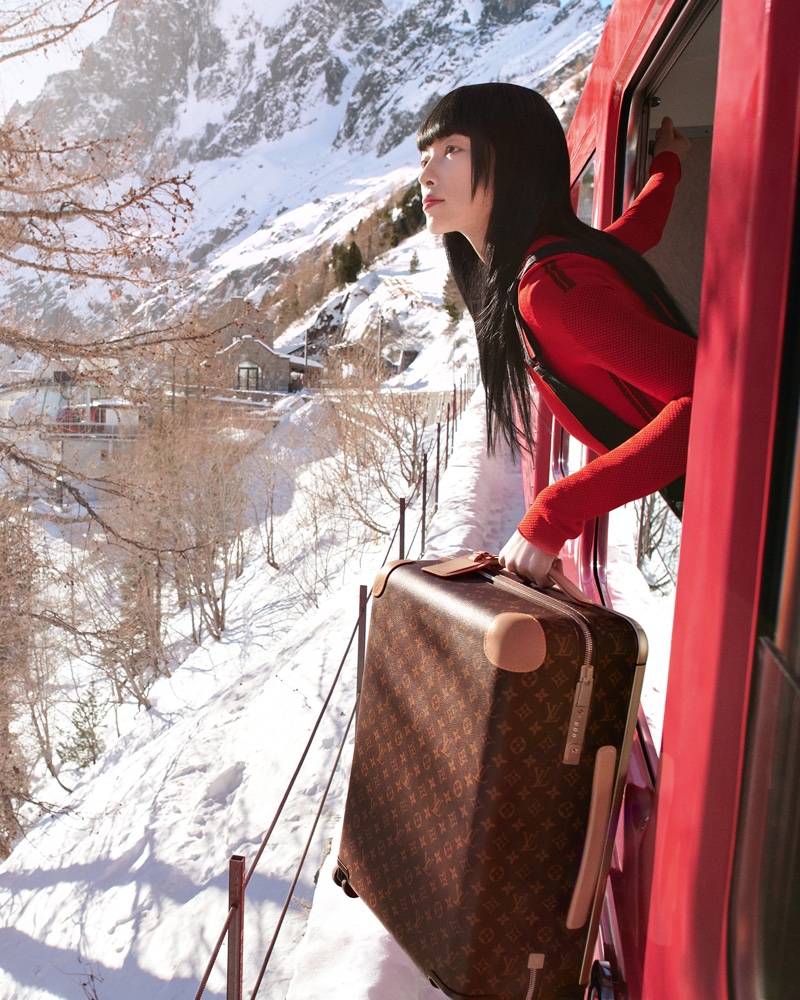 Captured through the lens of Glen Luchford, the model is the epitome of chic in her winter outfit, swathed in a sleek puffer jacket, sleek snow pants, and sturdy boots. The scene blends fashion and travel, with Louis Vuitton's monogrammed luggage series asserting its presence by channeling timeless voyages.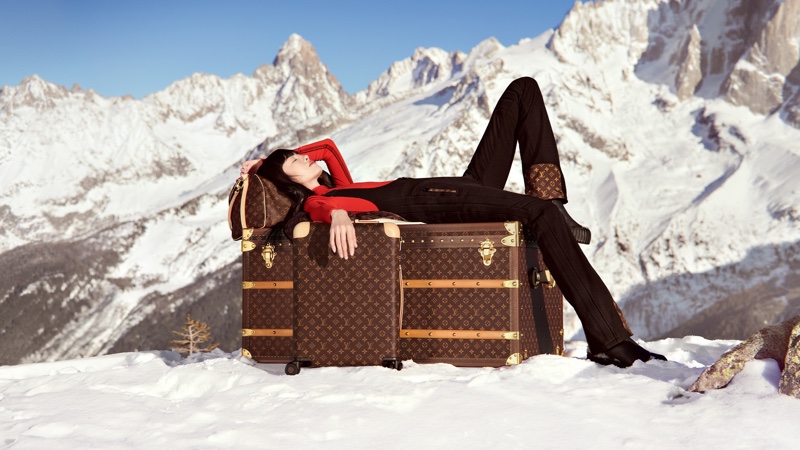 The styling by Emmanuelle Alt presents a palette that mirrors the alpine glow—crimson reds, pure creams, and the deepest blacks. These ensembles are statements of bold elegance against the snow's blank canvas. Paul Hanlon's expertise brings an edge to Sun's look with a fringe-adorned hairstyle, while Lisa Butler's makeup artistry adds a touch of sophistication.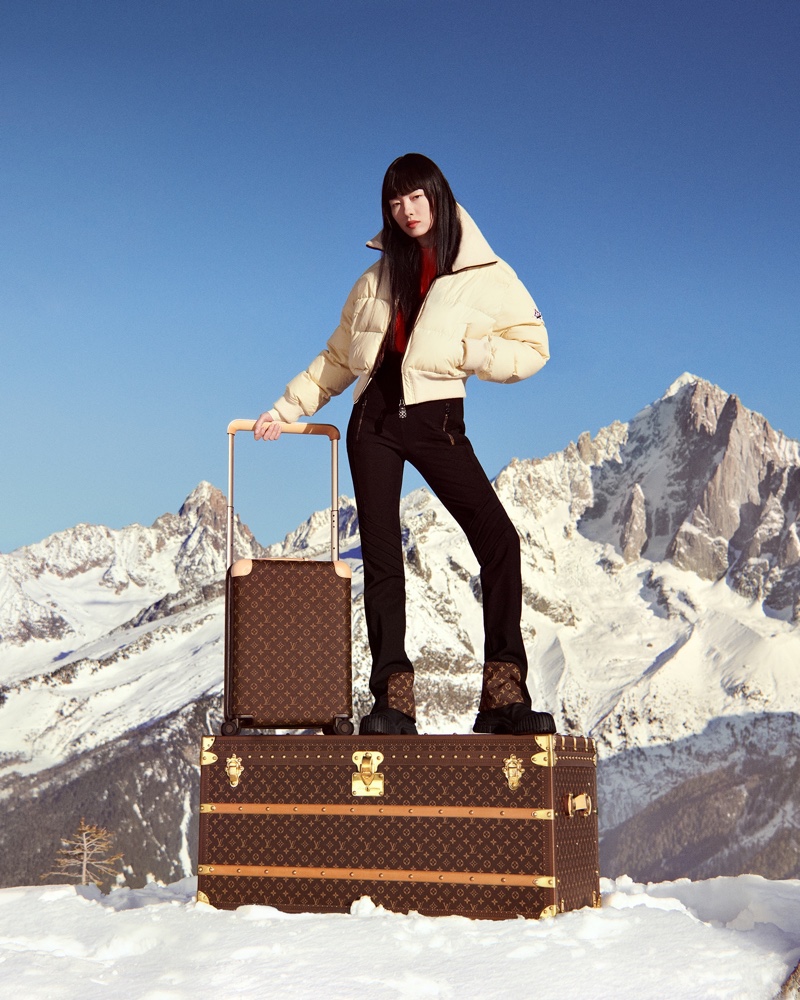 This campaign is a continuation of a narrative that saw Gisele Bundchen as the summer's muse and recently unfurled a cruise 2024 campaign dripping with Baroque inspirations. Chamonix's majestic landscape serves as the backdrop for this visual odyssey, where Fei Fei Sun, accompanied by the iconic Horizon luggage, steps into a world of new beginnings.