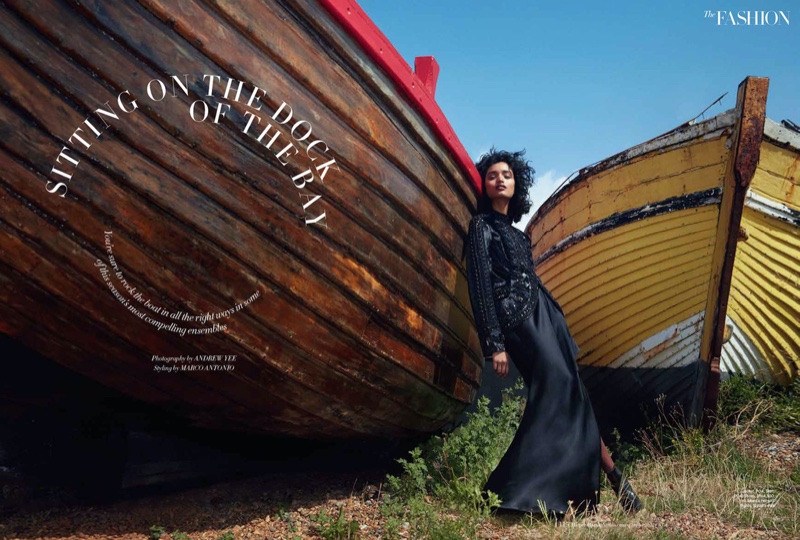 In the October 2023 issue of Harper's Bazaar Arabia, the essence of fall fashion comes alive against a nautical canvas expertly captured by Andrew Yee (Atelier Management). Model Charisse Mone, draped in the season's most compelling outerwear, is a vision of cold-weather chic.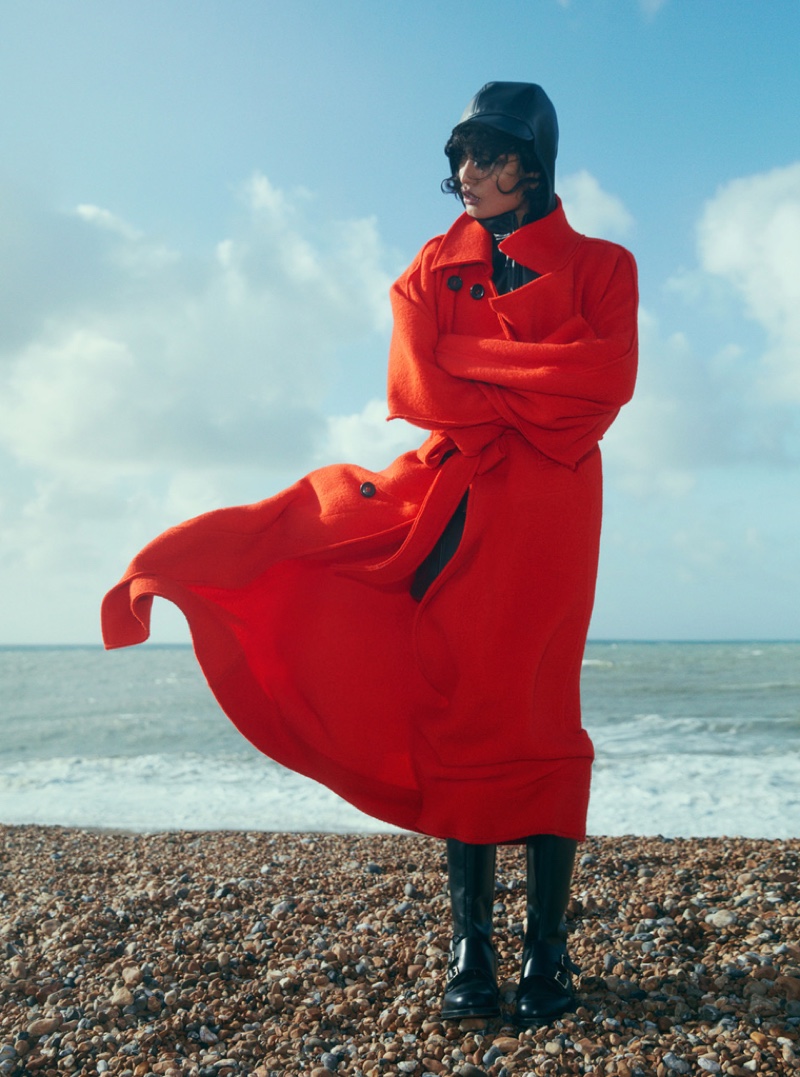 Marco Antonio, the shoot's fashion director, curates a mix of textures and hues set against the organic pebble beach adorned with colorful boats. The wardrobe selection spotlights versatility in form, from the enveloping embrace of oversized coats, which Mone carries with effortless poise.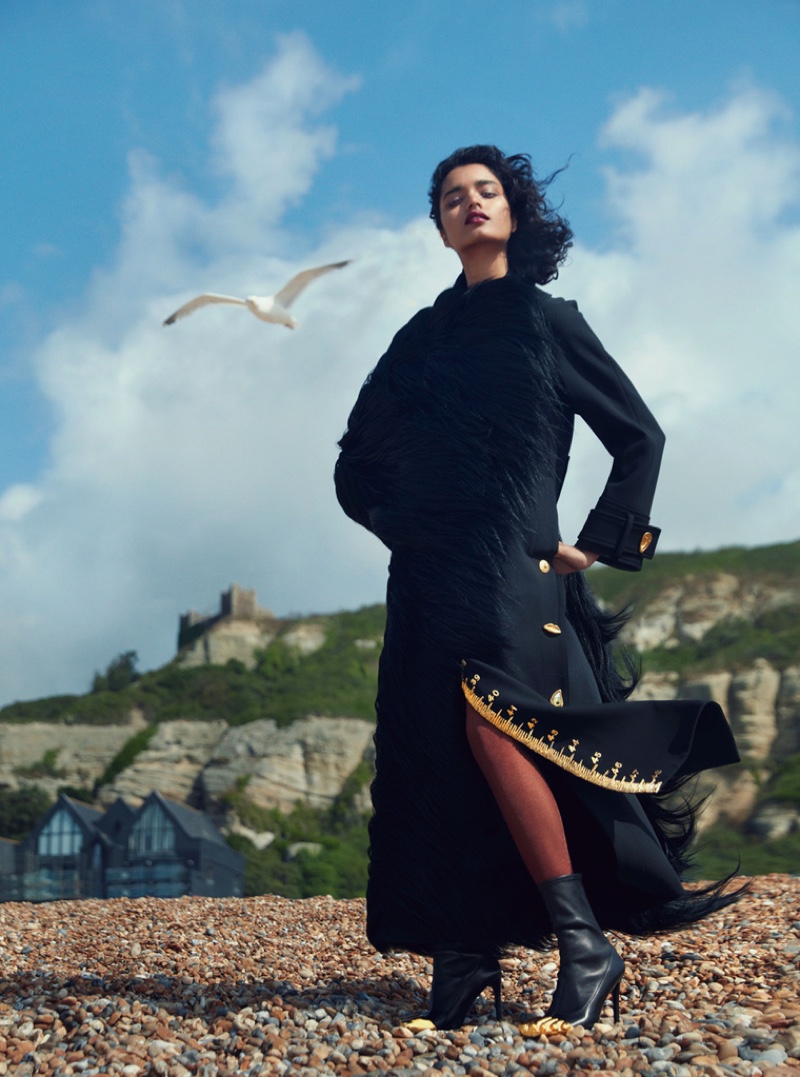 With these fall outfits, there is also the fluidity of skirts that dance with the sea breeze. Antonio's dual role extends to makeup artistry, crafting a look that harmonizes with Mone's natural curls.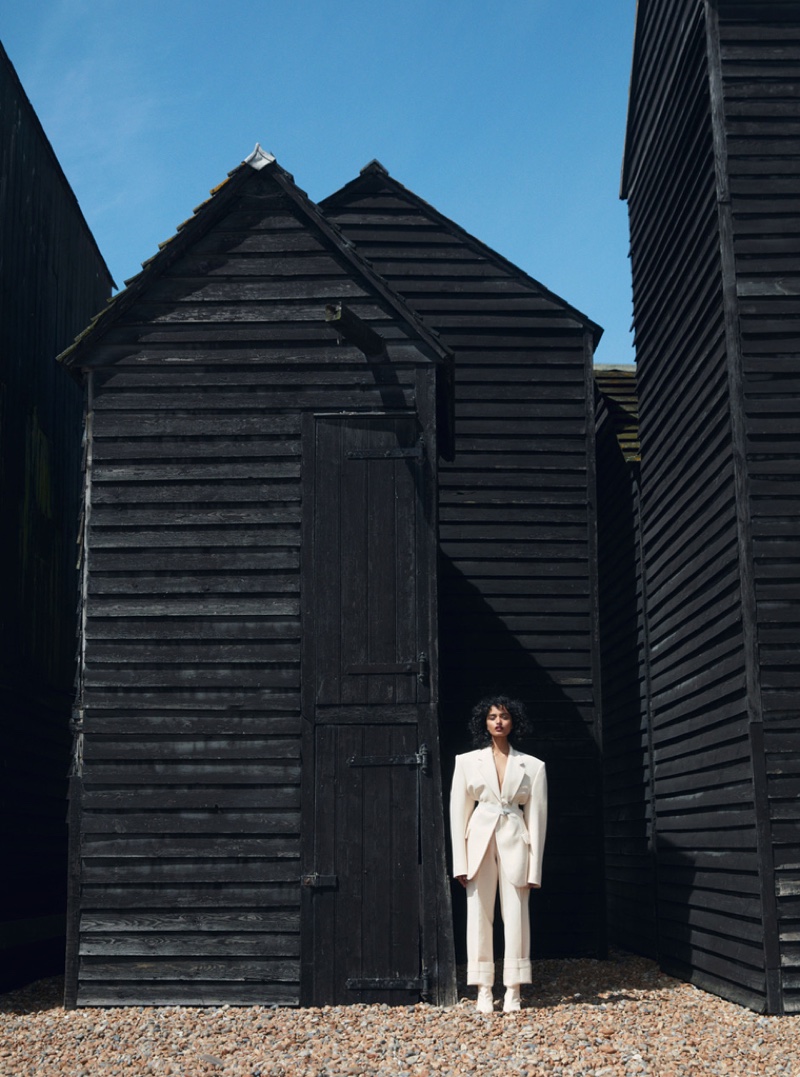 Together, the rich layers of fabric, the bold boot silhouettes, and the vividness of each piece celebrate autumn's fashion narrative. To see more of Yee's work, discover his recent Chanel cover story for Hunger Magazine.