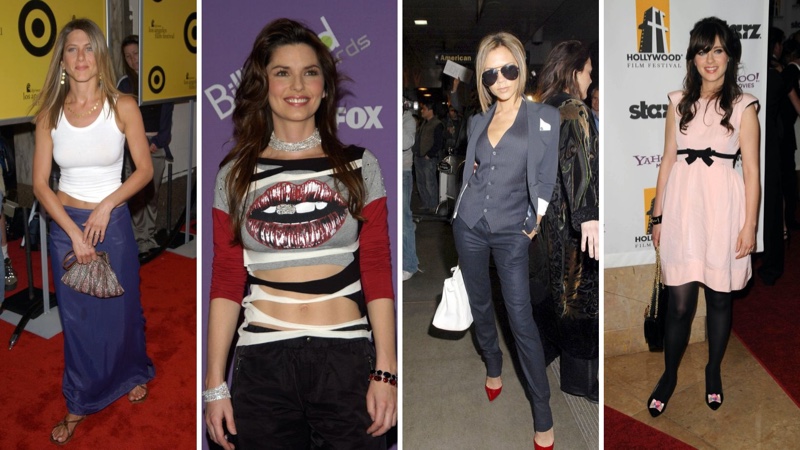 As the new millennium dawned, the 2000s fashion landscape transformed alongside evolving societal changes. This period echoed a bold defiance of convention, individualism, and an exploration of eclectic styles.
From the futuristic Y2K trend to the comfortable yet chic athleisure, fashion was a vibrant blend of nostalgia, reinvention, and innovation. Retro revivals coexisted with daring new trends, leading to a creative surge that shaped the decade. 
2000s Fashion Overview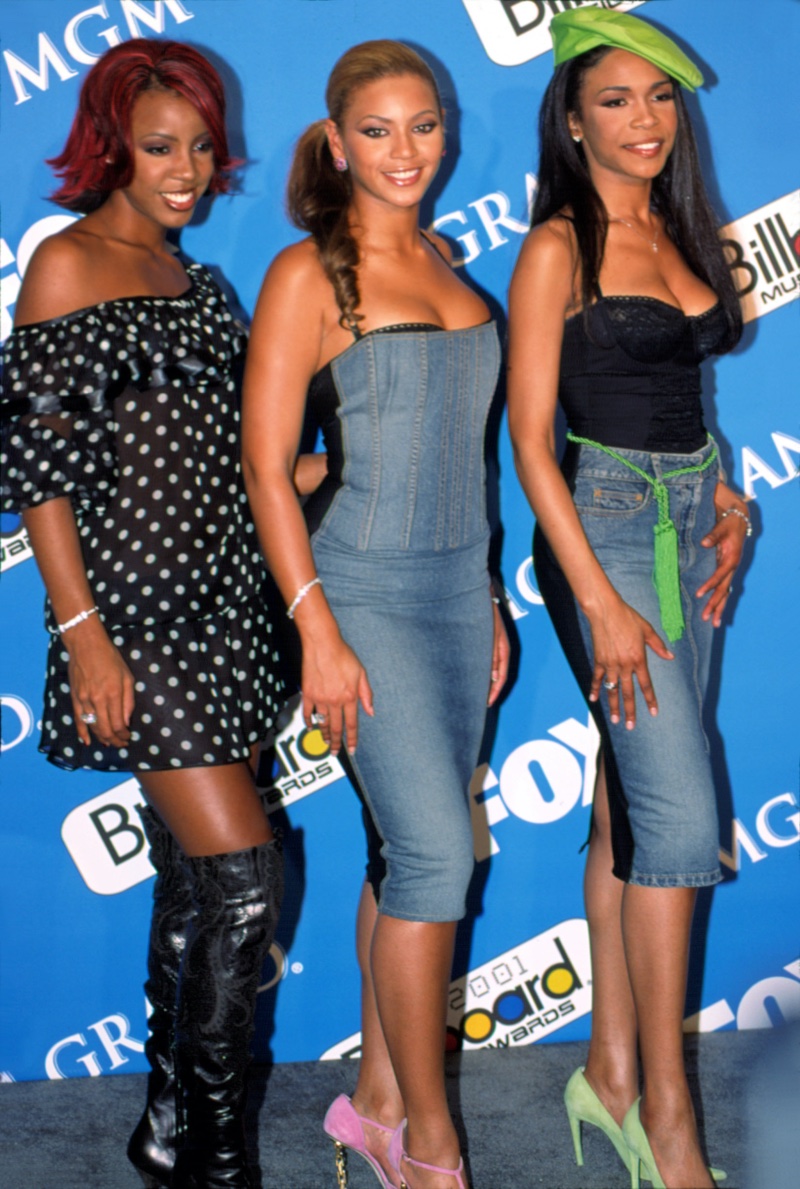 Stepping into the 2000s, the fashion world embarked on a thrilling journey of innovation and transformation. The dawn of the new millennium signaled the advent of the Y2K fashion phenomenon, a bold exploration of futuristic aesthetics marked by a metallic color palette and techno-inspired designs.
As the decade progressed, fashion trends evolved and diversified. The mid-2000s saw the prominence of skinny jeans, UGG boots, and statement accessories like chunky belts, asserting their place in women's wardrobes globally. Celebrities and style icons popularized these trends, lending them a sense of casual chic and elegance.
By the late 2000s, the focus had shifted towards comfort and versatility, leading to the rise of athleisure wear, the omnipresence of leggings, and the layered look of dresses over jeans. These trends celebrated fashion's ability to adapt and resonate with the changing lifestyle and attitudes of the time.
Crop Tops: The Midriff Revolution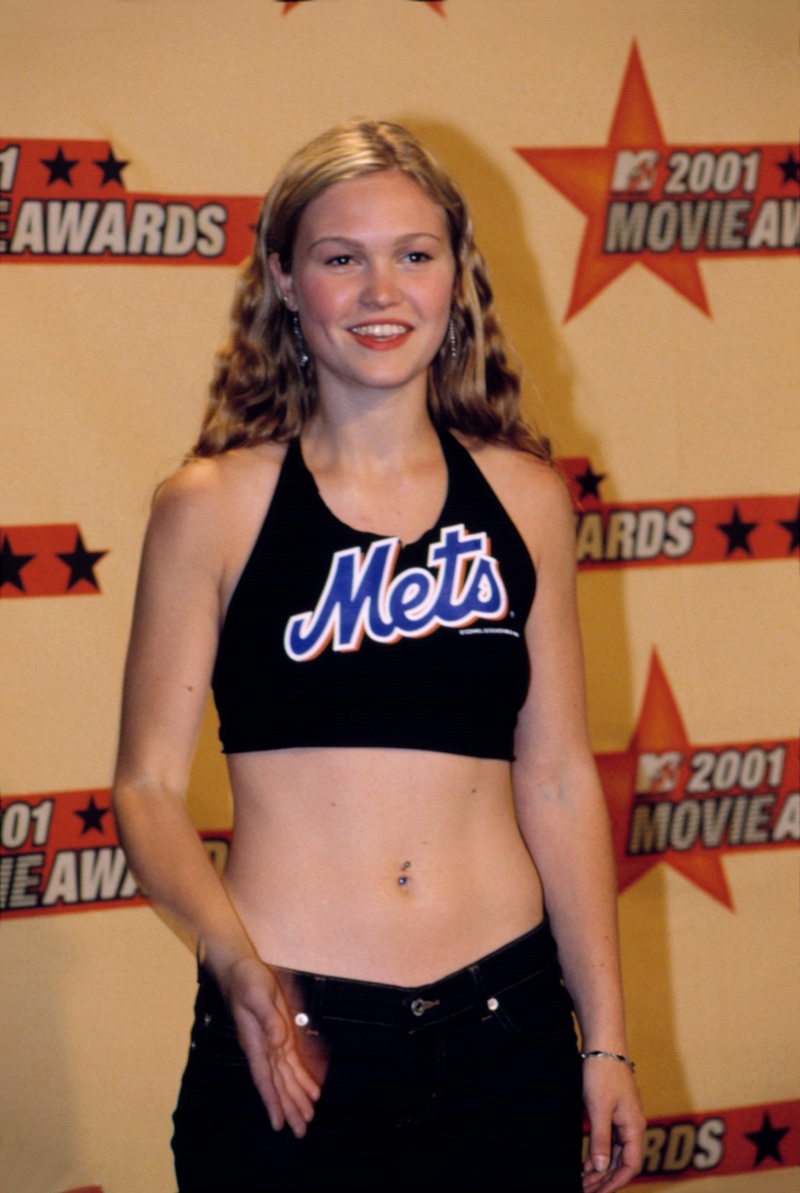 Crop tops, which exposed the midriff, were a staple of the 2000s. The trend was popularized by a host of celebrities, from pop stars like Britney Spears to actresses like Lindsay Lohan.
Paired with low-rise jeans, crop tops were a testament to the decade's embrace of bold and daring fashion choices. Despite being replaced by longer camisoles in the late 2000s, crop tops left a lasting impact.
Tank Tops: The Casual Chic Staple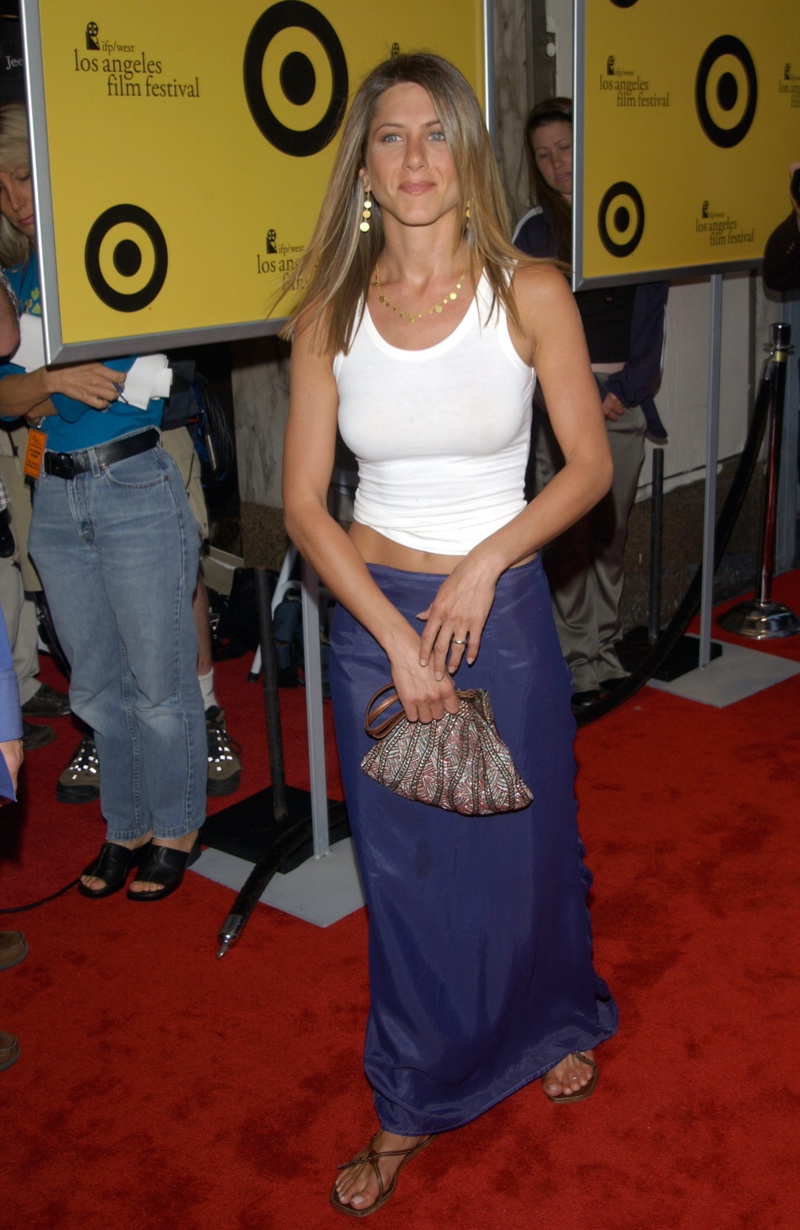 Tank tops were a casual chic staple in aughts fashion, often worn with cargo pants or low-rise jeans. They were popular for their versatility, comfort, and ease of styling. From basic monochromatic tank tops to ones with graphic prints or logos, they were an essential part of every woman's wardrobe.
Scarf Tops: The Boho Influence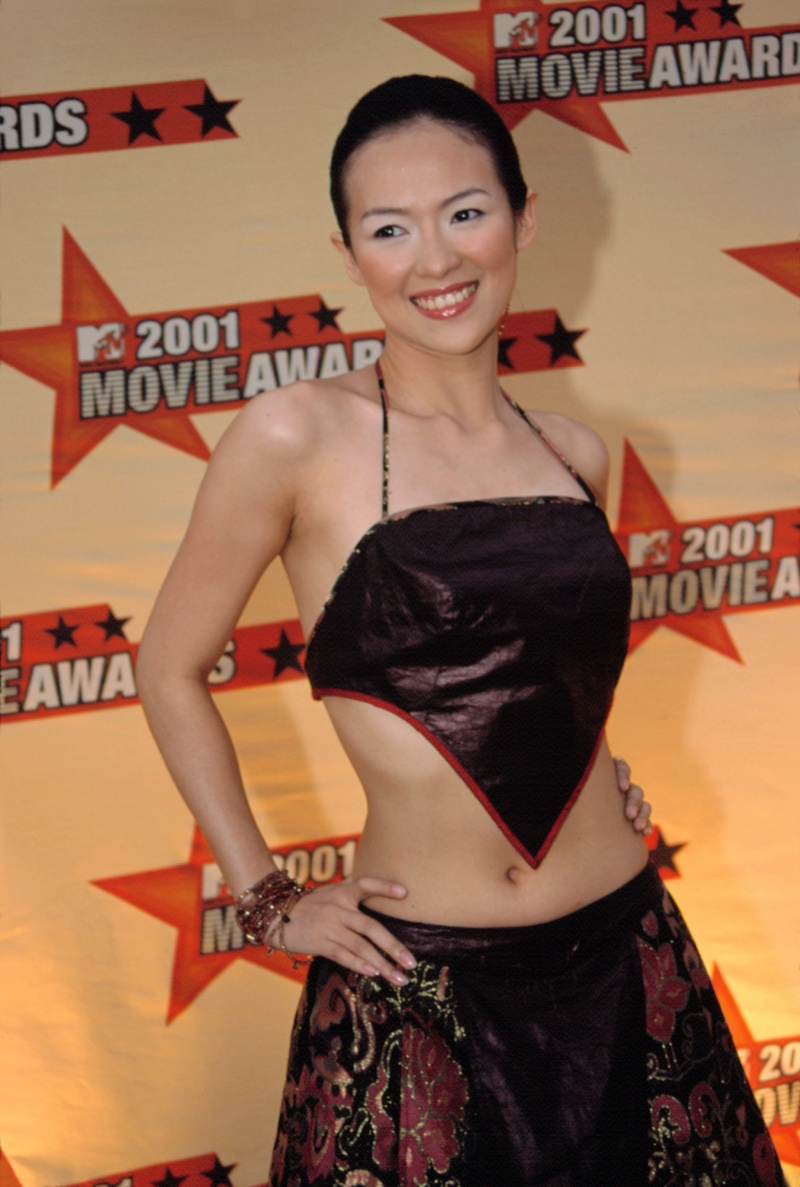 Bohemian influences in 00s fashion led to the popularity of scarf tops. Often adorned with intricate prints and patterns, these tops were a favorite among those who preferred a more boho-chic aesthetic.
Scarf tops were typically paired with flared jeans and platform sandals, embodying the decade's free-spirited and unconventional fashion ethos.
Velour Tracksuit: The Rise of Athleisure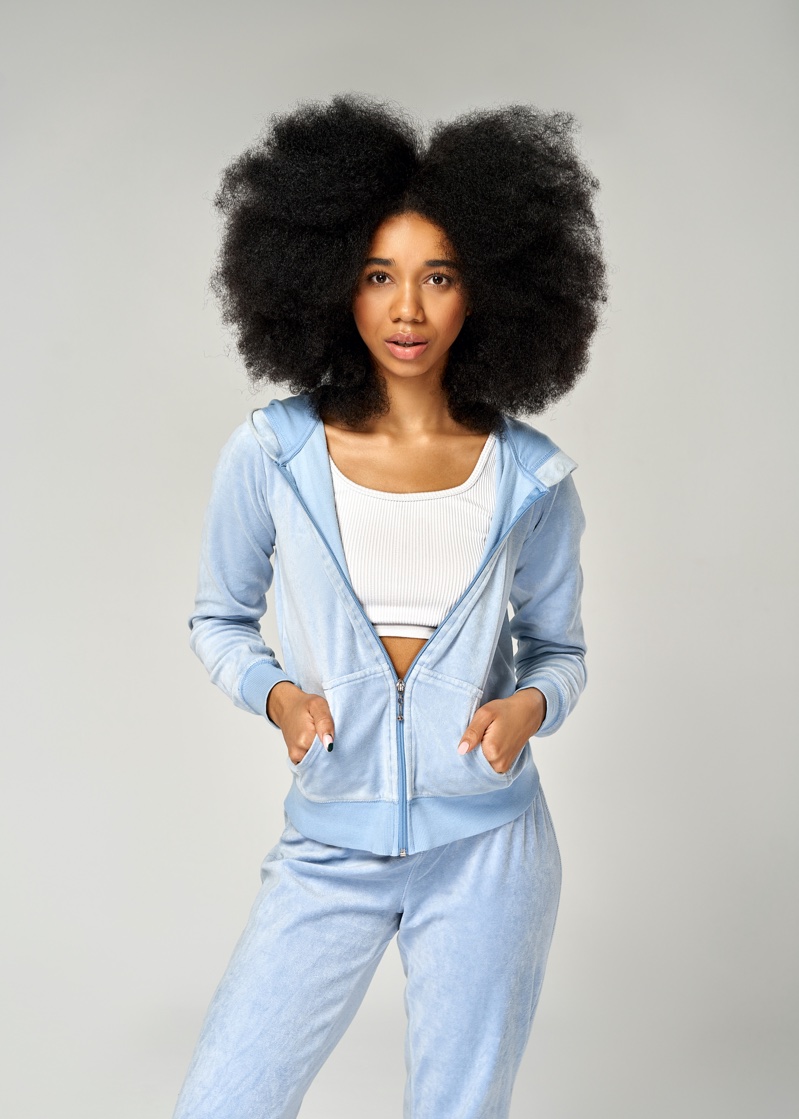 The popularity of velour tracksuits marked the rise of athleisure in the decade. Brands like Juicy Couture popularized these comfortable and stylish tracksuits, often worn with sneakers or flip-flops.
The trend was a blend of sportswear and casual wear, reflecting the 2000s' emphasis on comfort and functionality in fashion.
Jean Styles
Skinny Jeans: A New Denim Reigns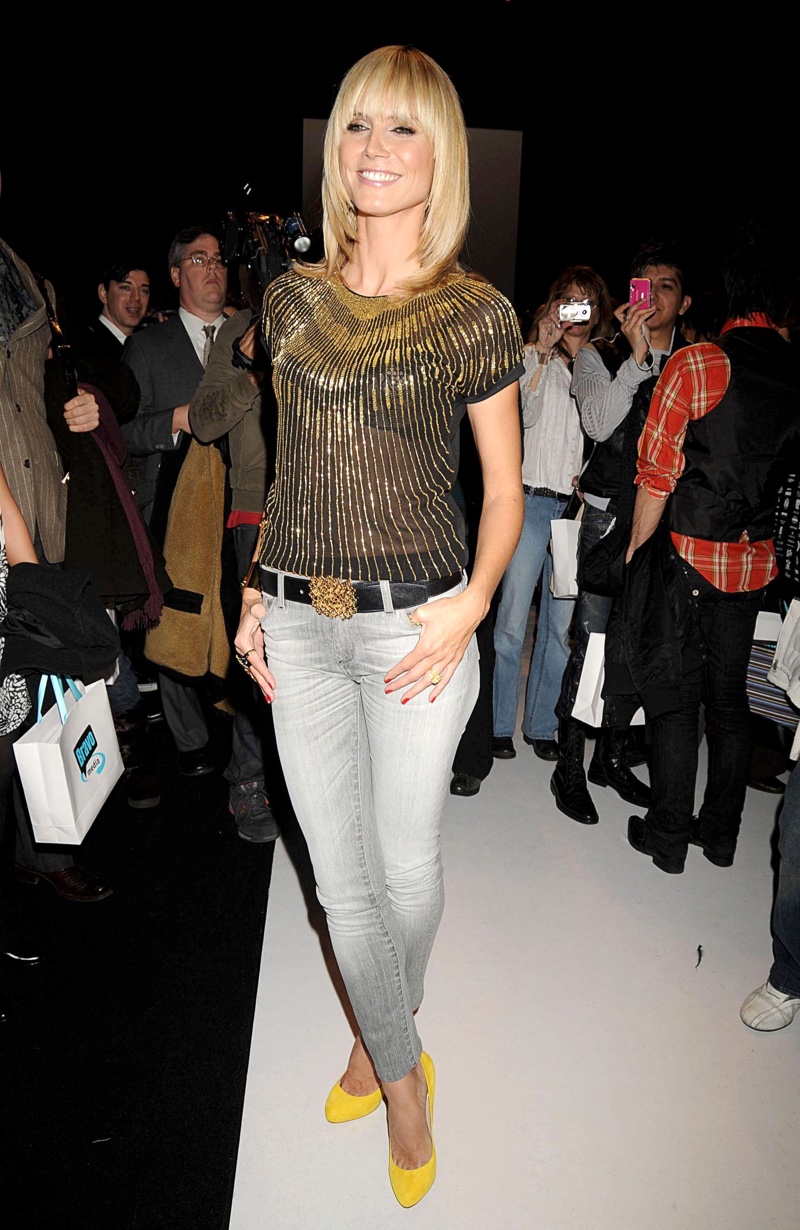 In the realm of 2000s fashion, skinny jeans reigned supreme. They would get popular in the mid-2000s. They were a wardrobe staple for women across the globe, and their versatile nature allowed them to be paired with virtually any top, making them a must-have for any fashion-conscious woman.
Distressed, light-wash, and acid-washed skinny jeans were particularly popular, often paired with sneakers, ballet flats, or heels, depending on the occasion. The skinny jeans trend reflected the decade's penchant for comfort and style.
Bootcut Jeans: The Denim Dominance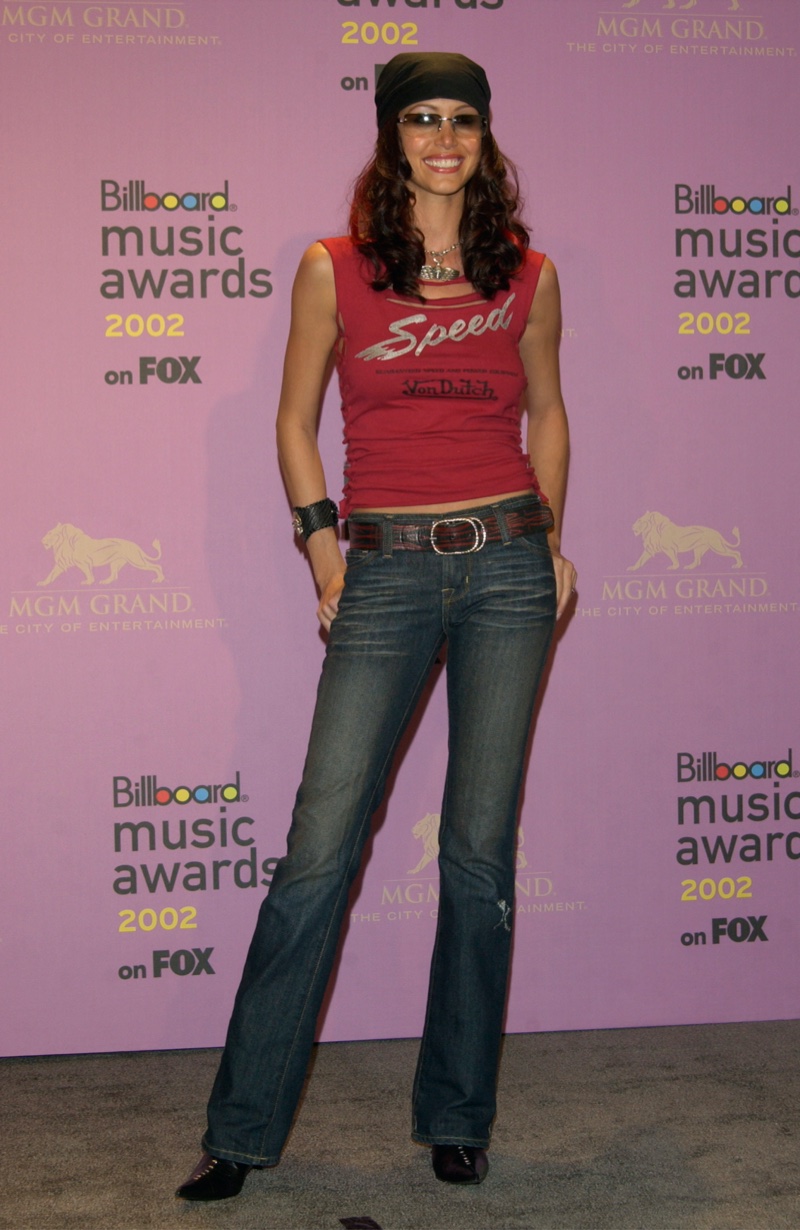 Bootcut jeans were another popular denim trend during the 2000s. These jeans, characterized by a slight flare from the knee downwards, were a fashionable alternative to the reigning skinny jeans.
Often paired with fitted tops and platform sandals, bootcut jeans underscored the 2000s' fascination with reinventing classic styles.
Flared Jeans: The Retro Revisit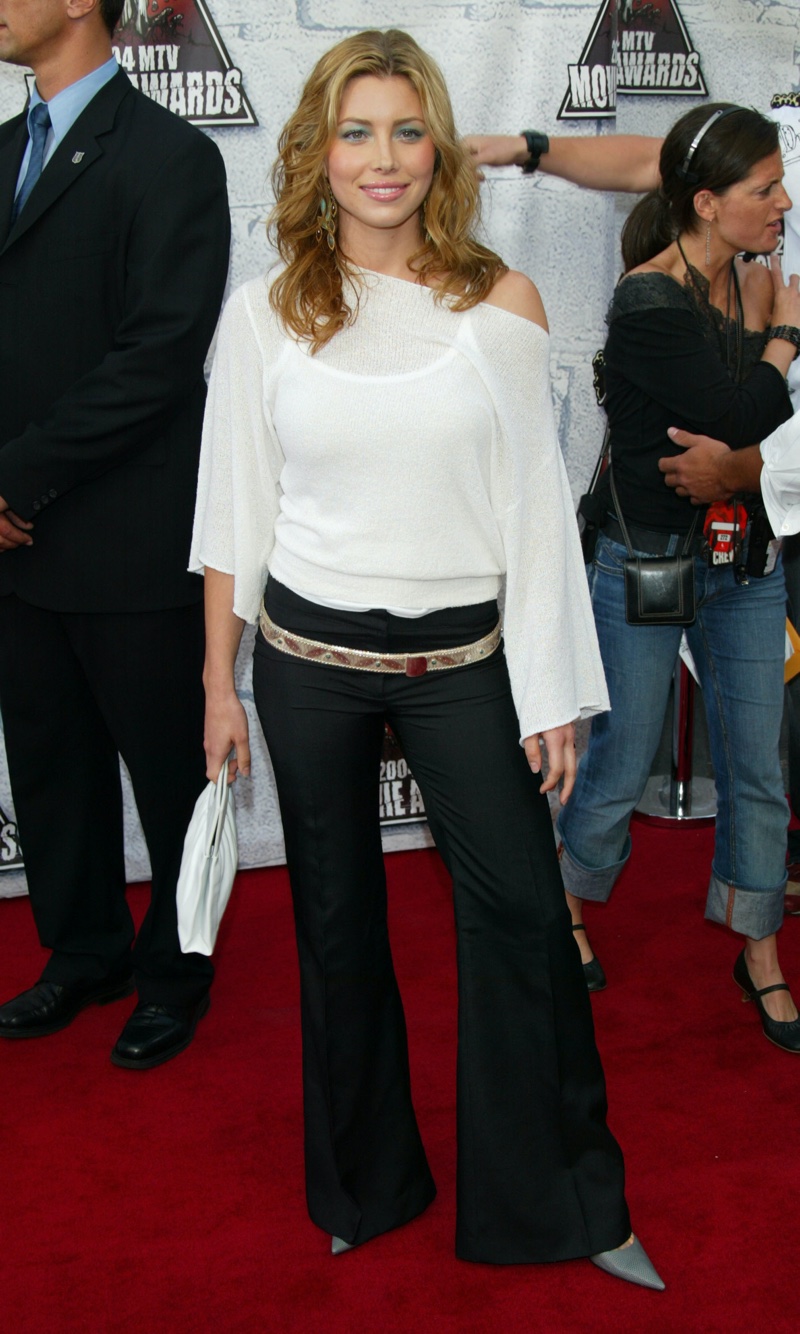 Flared jeans, another revival from the 70s, held their ground in noughties fashion. With a flare starting from the knee, these jeans offered a stylish alternative to straight-leg and skinny styles.
Paired with platform sandals and peasant tops, flared jeans demonstrated the decade's fascination with merging past fashion influences into modern trends.
Bandage Dress: The Body-Con Icon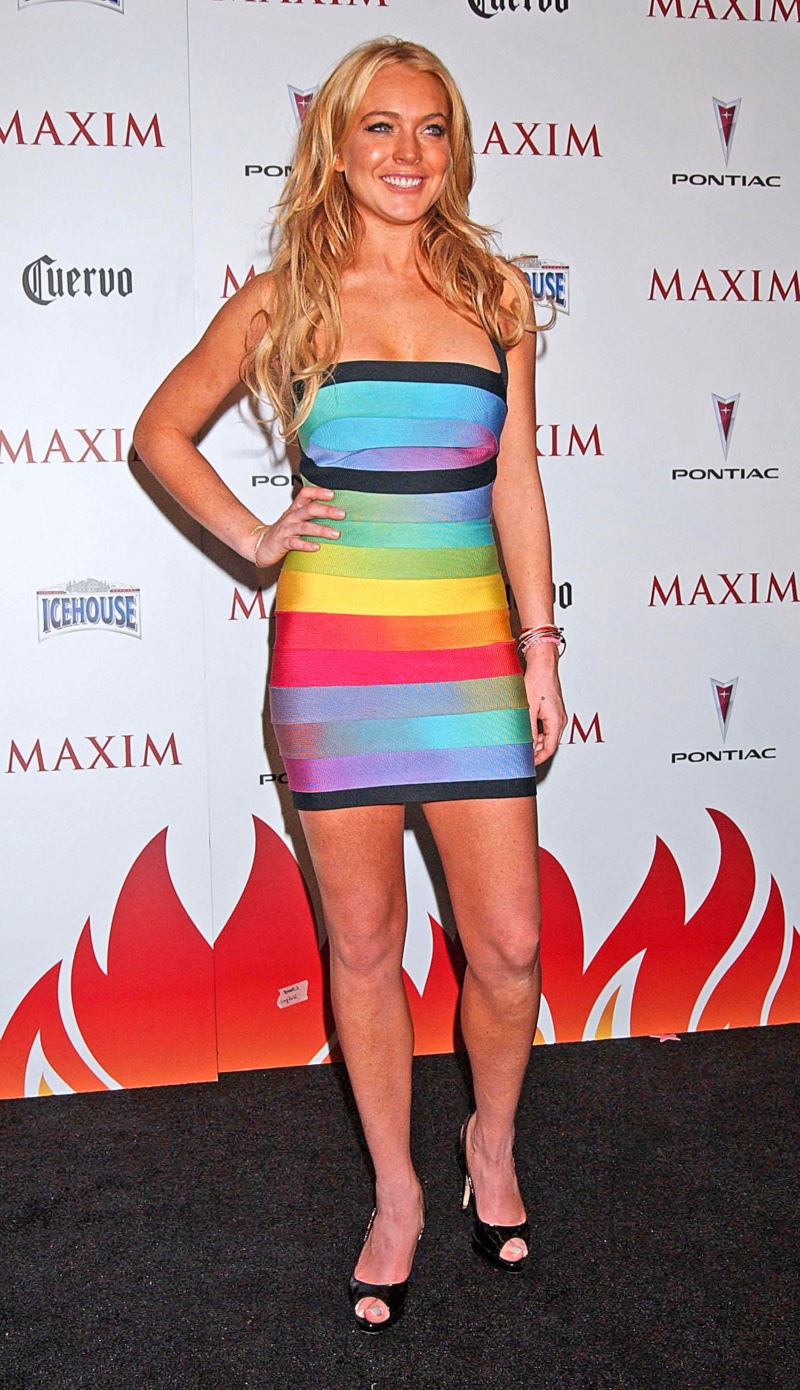 The bandage dress, a testament to the 2000s' love for body-conscious fashion, wrapped the body in form-fitting strips of material, mimicking a bandage. It was popularized by designer Hervé Léger and worn by countless celebrities such as Victoria Beckham and Lindsay Lohan. This trend would go from 2006 to the early 2010s. 
Babydoll Dress: The Girly Glamour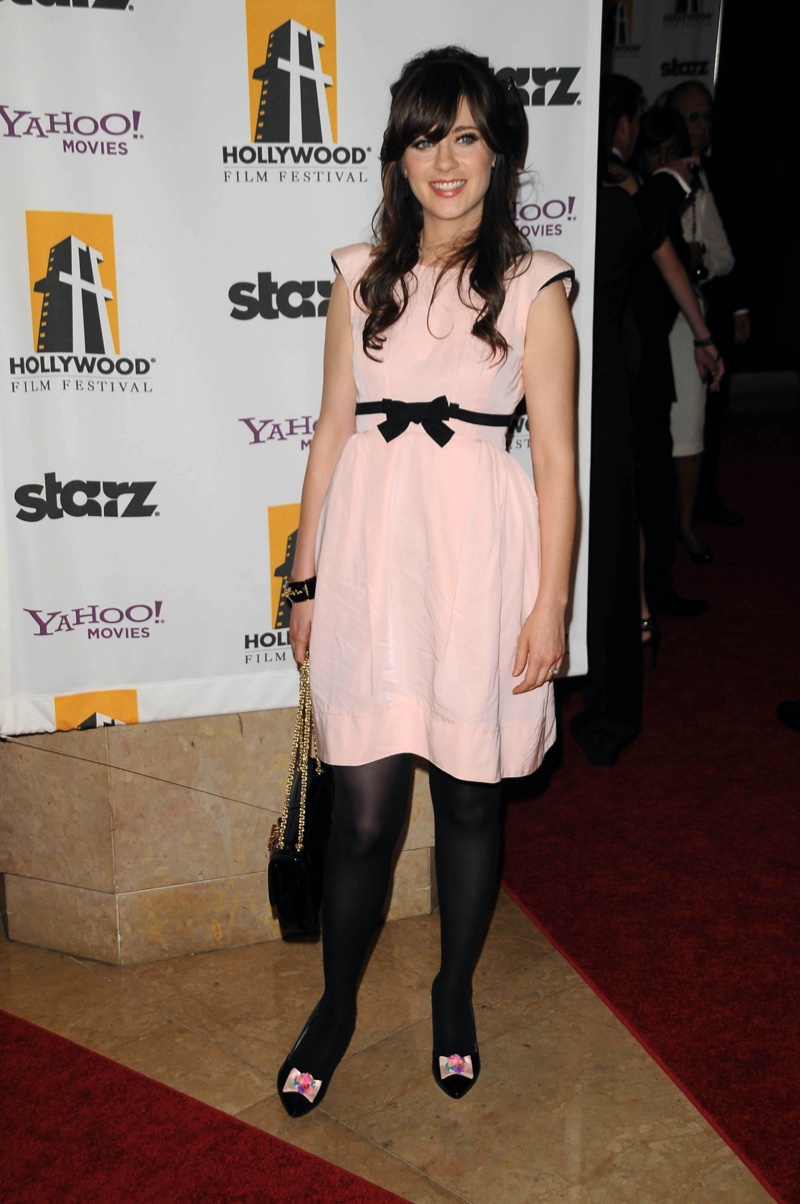 Babydoll dresses characterized the youthful, girlish side of naughty fashion. With their short, A-line silhouettes and often embellished designs, they were the epitome of playful femininity. Worn with knee-high boots or ballet flats, babydoll dresses reflected the decade's affinity for fun, flirtatious fashion.
Embellished Slip Dress: The Sparkling Sensation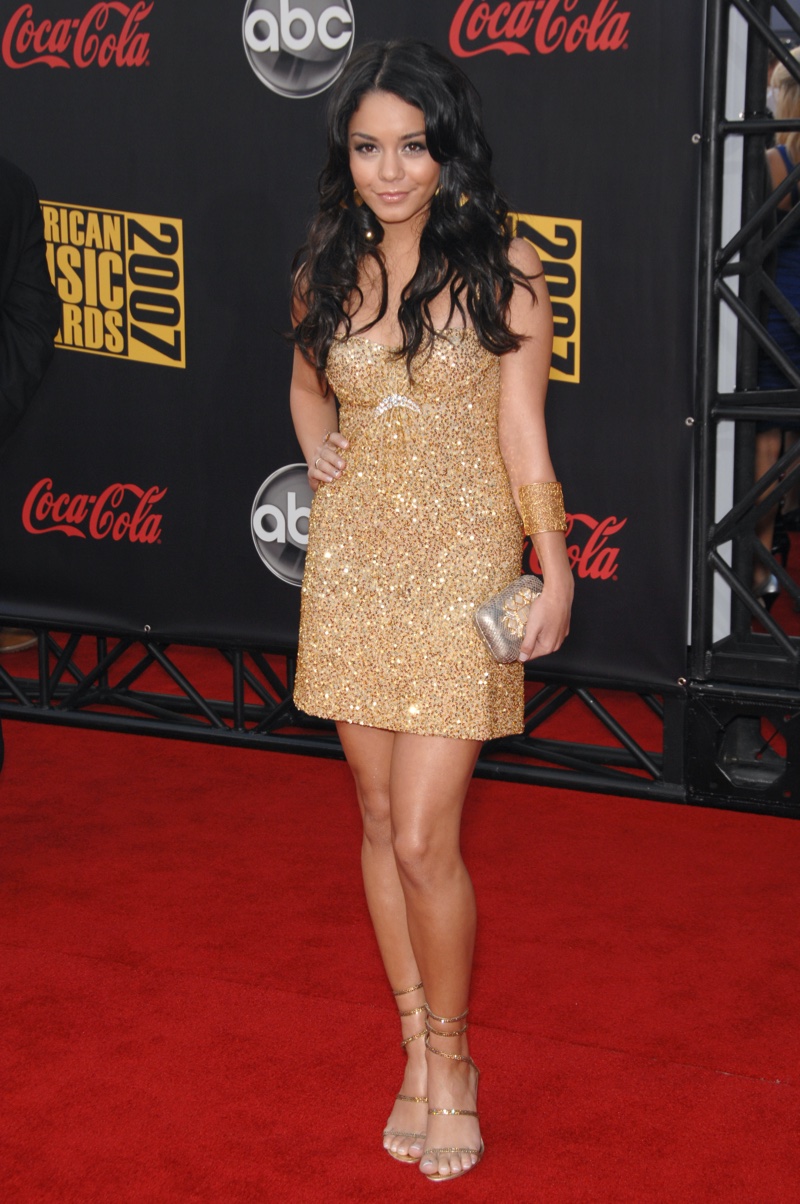 Embellished slip dresses marked a high-glam trend in this decade's fashion. They combined the simplicity of a slip dress with added embellishments like sequins or beads, resulting in a striking contrast.
These dresses captured the decade's balance of minimalism and maximalism, exuding effortless elegance on the red carpet or at dinner parties.
Leggings: The Comfort Craze
Leggings represented the 2000s' emphasis on comfort and versatility in fashion. They were not just workout attire but a fashion-forward choice for everyday wear, often paired with oversized tops or dresses.
Leggings were a testament to the rising trend of athleisure, marking the blend of comfort, functionality, and style during the decade.
Dress Over Jeans: The Layered Look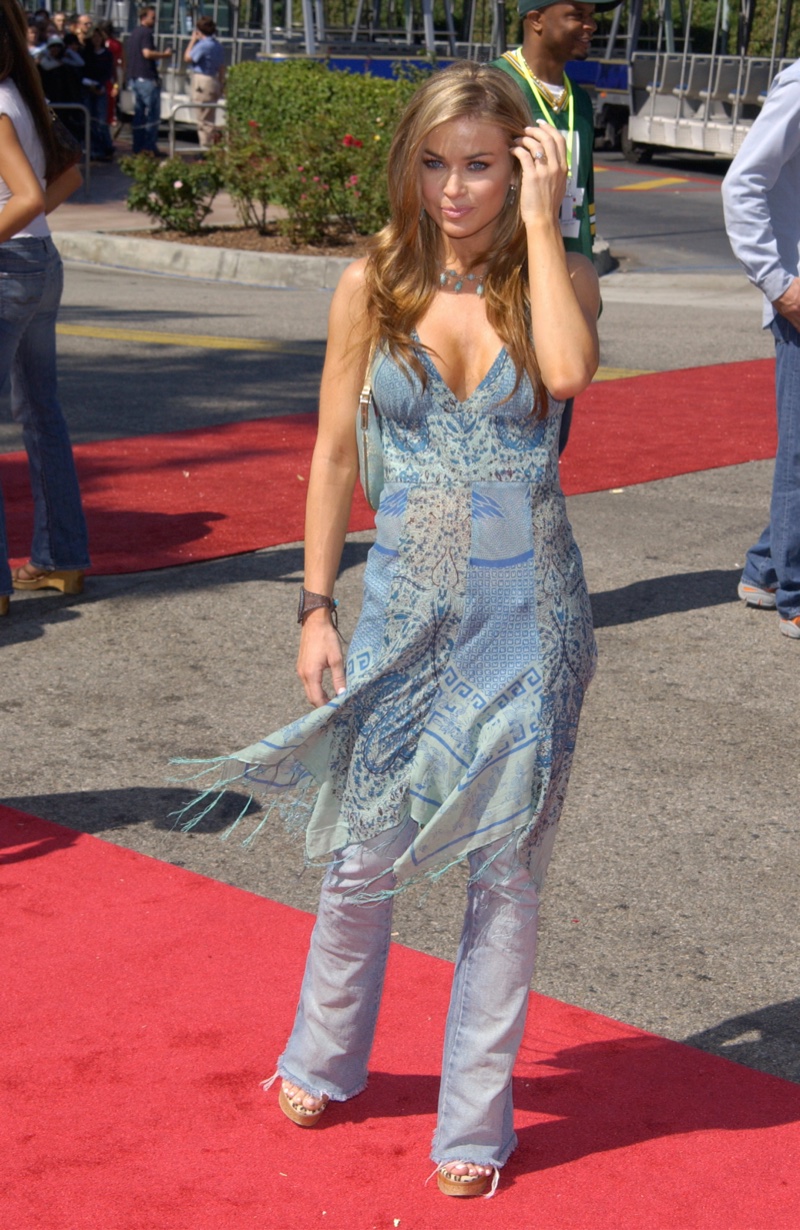 The layered look of a dress over jeans was a distinctive trend in 2000s style. Combining the femininity of a dress with the casualness of jeans, it epitomized the decade's experimental fashion.
Suit Vest: The Versatile Essential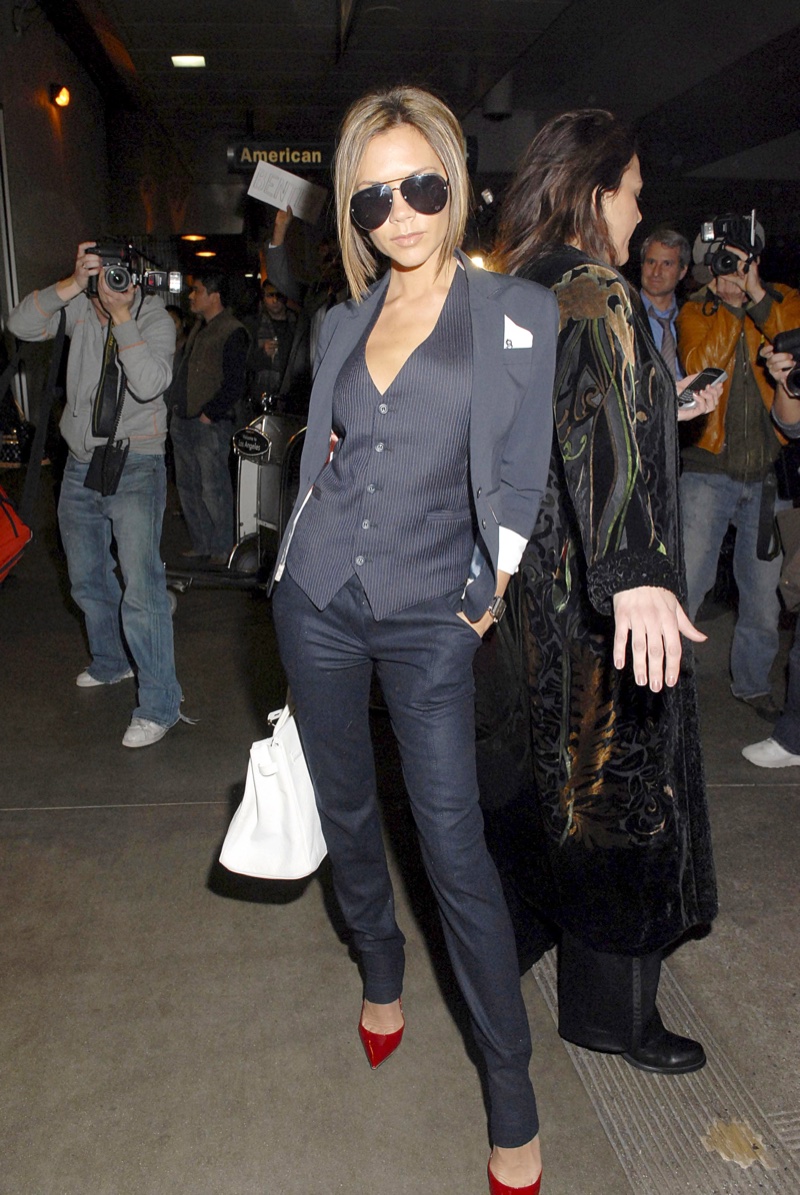 For women, suit vests played a crucial role in the era's fashion, exemplifying versatility and ease of styling. Worn over dresses, t-shirts, or even formal shirts, they epitomized the decade's love for layering and versatility in fashion.
Ripped T-Shirts: The Creative Canvas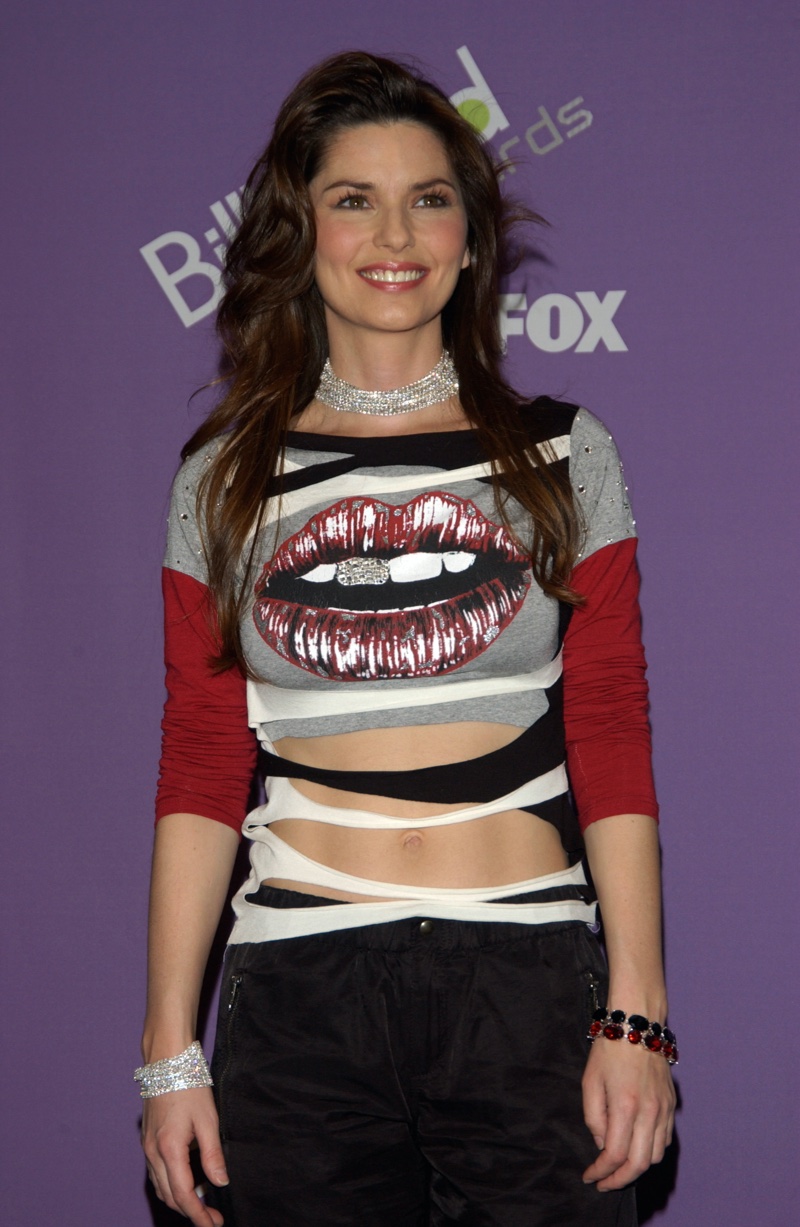 Ripped shirts made a distinctive mark in the decade. Intentionally distressed and torn, these shirts exuded a rebel spirit and non-conformist attitude.
Whether subtly ripped or dramatically shredded, they brought a raw, edgy vibe to casual outfits.
Cargo Pants: The Utilitarian Trend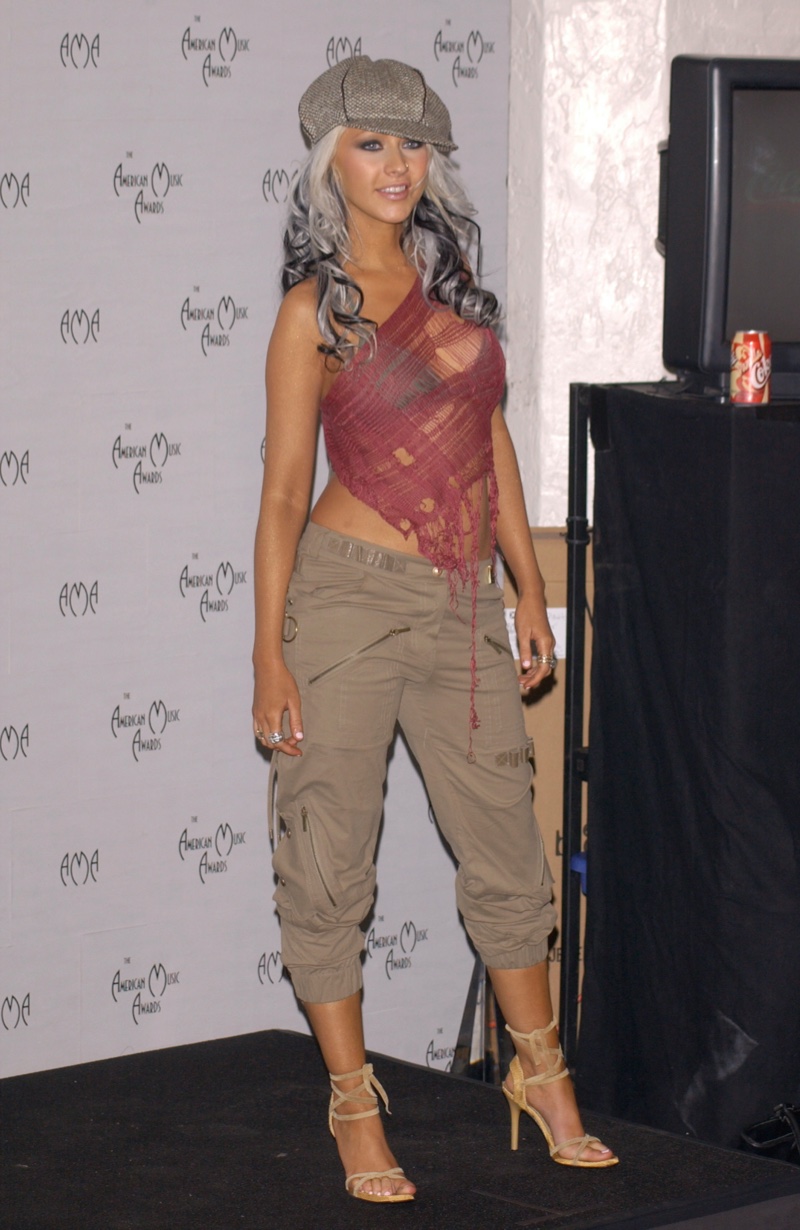 Cargo pants, known for their multiple pockets and loose fit, were a staple during the decade. Women would wear more fitted styles for a sleeker aesthetic. Initially a symbol of the military and outdoor labor, cargo pants transitioned into casual wear. Paired with simple tees or camisoles, they highlighted the decade's interest in functional styles.
Corset Tops: The Victorian Throwback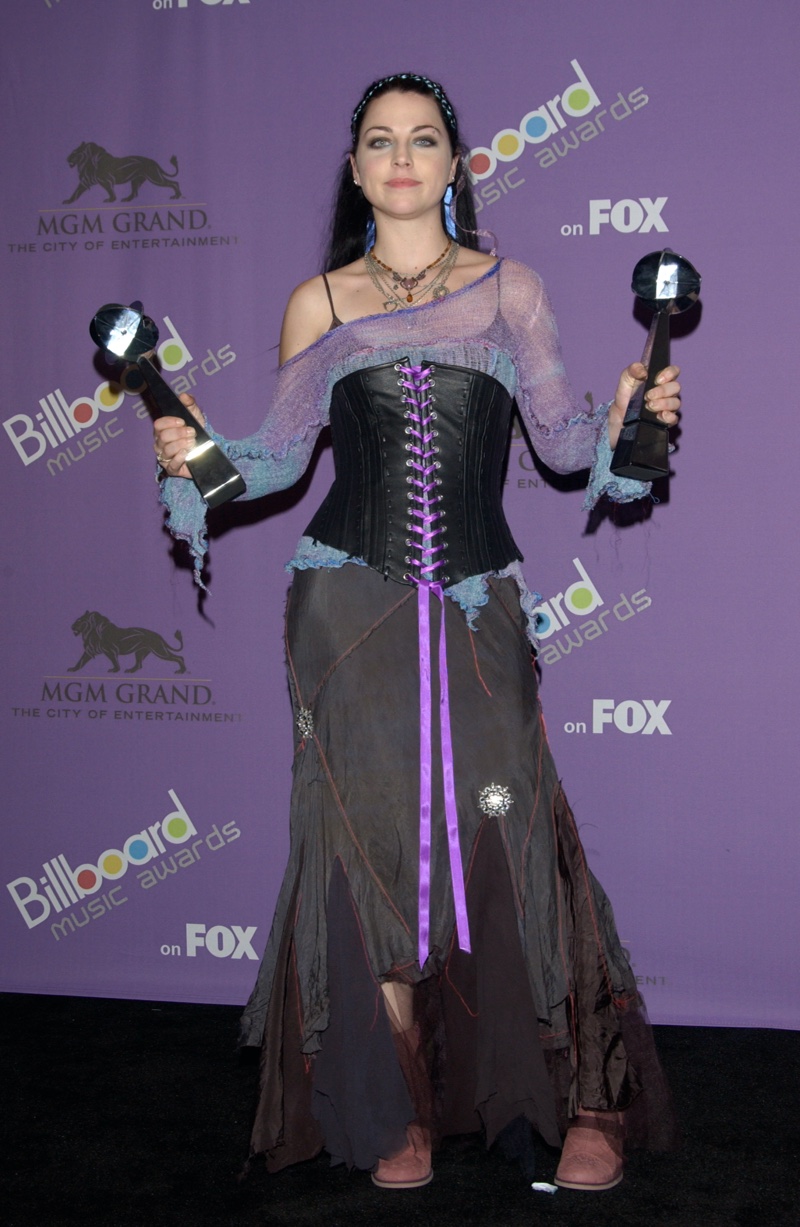 Corset tops, reminiscent of Victorian fashion, reemerged in the 2000s with a modern twist. Often worn with jeans or skirts, these tops highlighted the waist and created a distinct silhouette.
The corset top was a prime example of the era's love for reinventing past styles, creating a fusion of vintage glamour and contemporary fashion.
Fitted Blazers: The Classy-Casual Fusion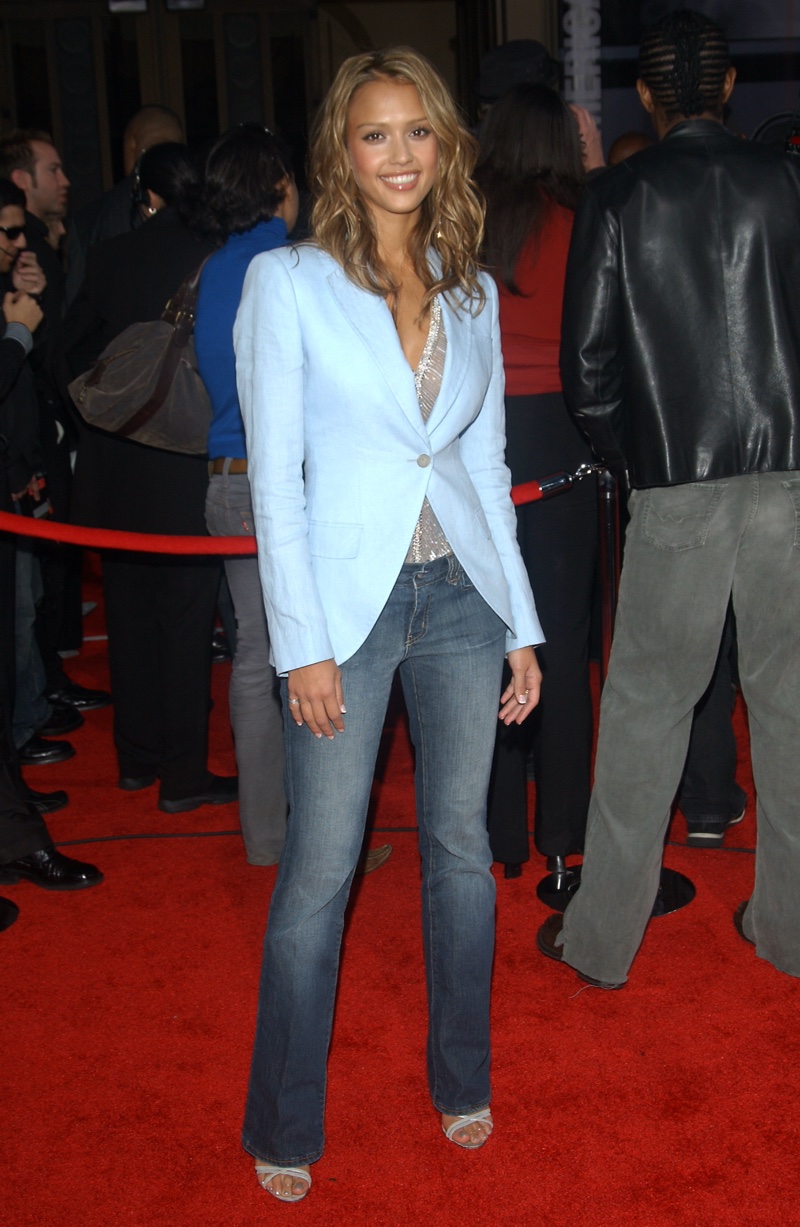 Fitted blazers were a stylish bridge between formal and casual wear. Worn with jeans, these blazers lent a touch of sophistication to a traditionally relaxed outfit. Compared to the oversized fits of today, the blazer brought a sleek silhouette to the forefront.
Accessories & Shoes
Ballet Flats: The Timeless Touch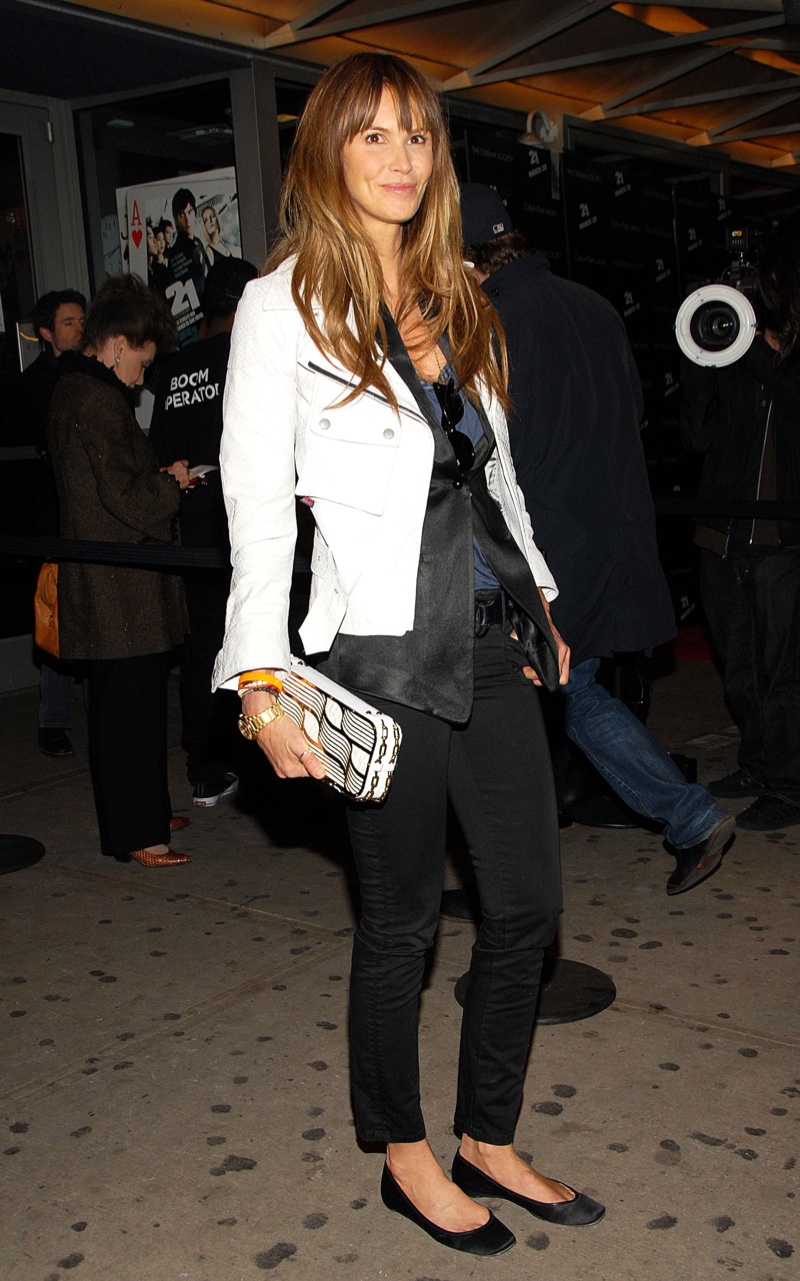 Ballet flats were footwear essential during the late 2000s. Inspired by traditional ballet shoes, they offered a balance of comfort and elegance. These timeless pieces were a staple paired with anything from jeans to dresses.
Hoop Earrings: The Circular Statement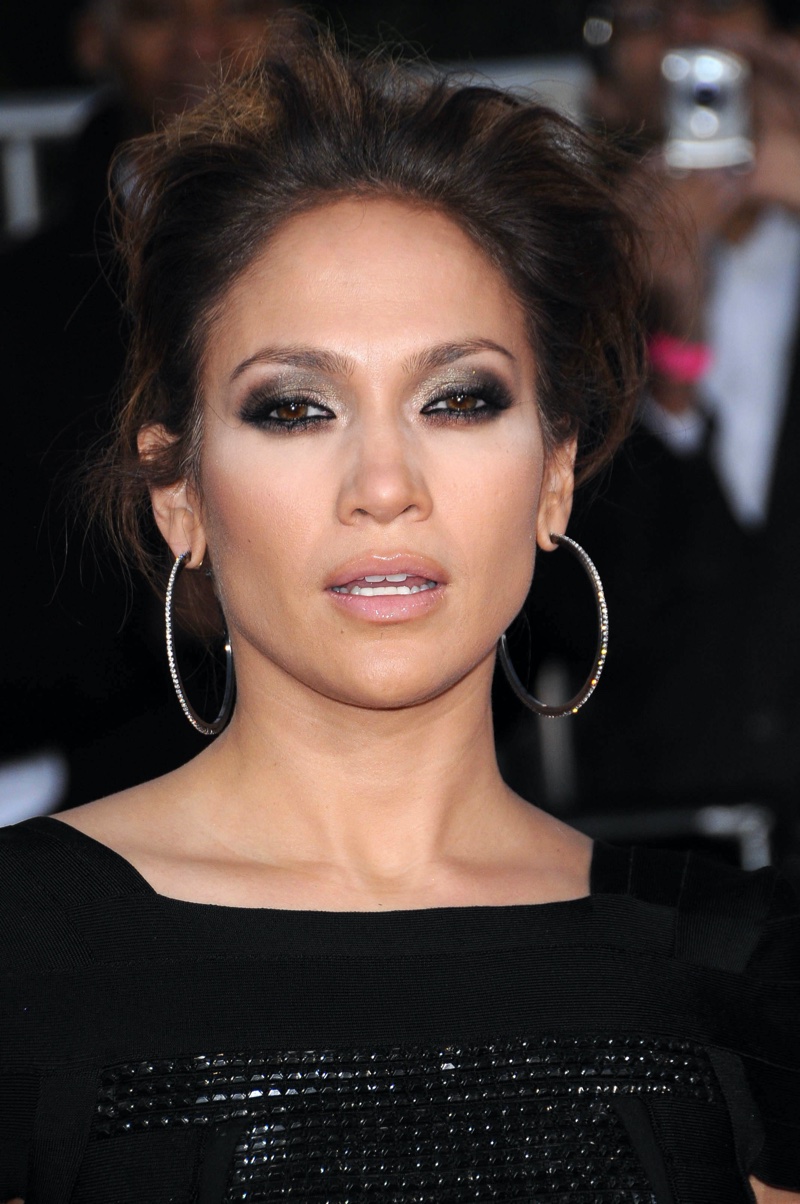 Hoop earrings made a significant comeback in 2000s style. These circular adornments ranged from small and subtle to large and dramatic, catering to various fashion moods.
They added a touch of stylish simplicity to any ensemble, underlining the decade's penchant for accessories that effortlessly balanced minimalism and statement-making aesthetics.
Colored Lenses: The Tinted Trend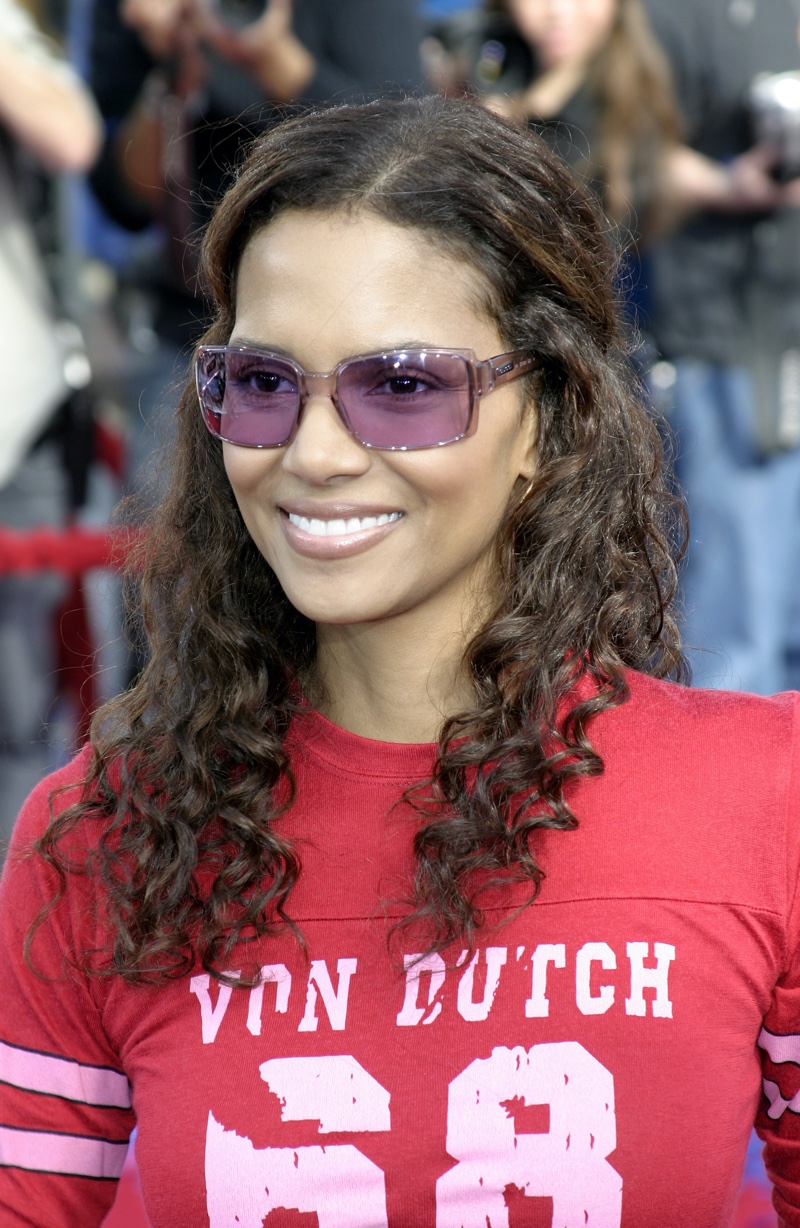 Colored lenses in sunglasses brought a splash of color to the accessories realm. From vibrant pinks to cool blues, these tinted lenses added a fun and whimsical touch to any ensemble.
Worn by celebrities and trendsetters alike, sunglasses with colored lenses epitomized the decade's playful approach to style.
Bucket Hat: The Retro Revival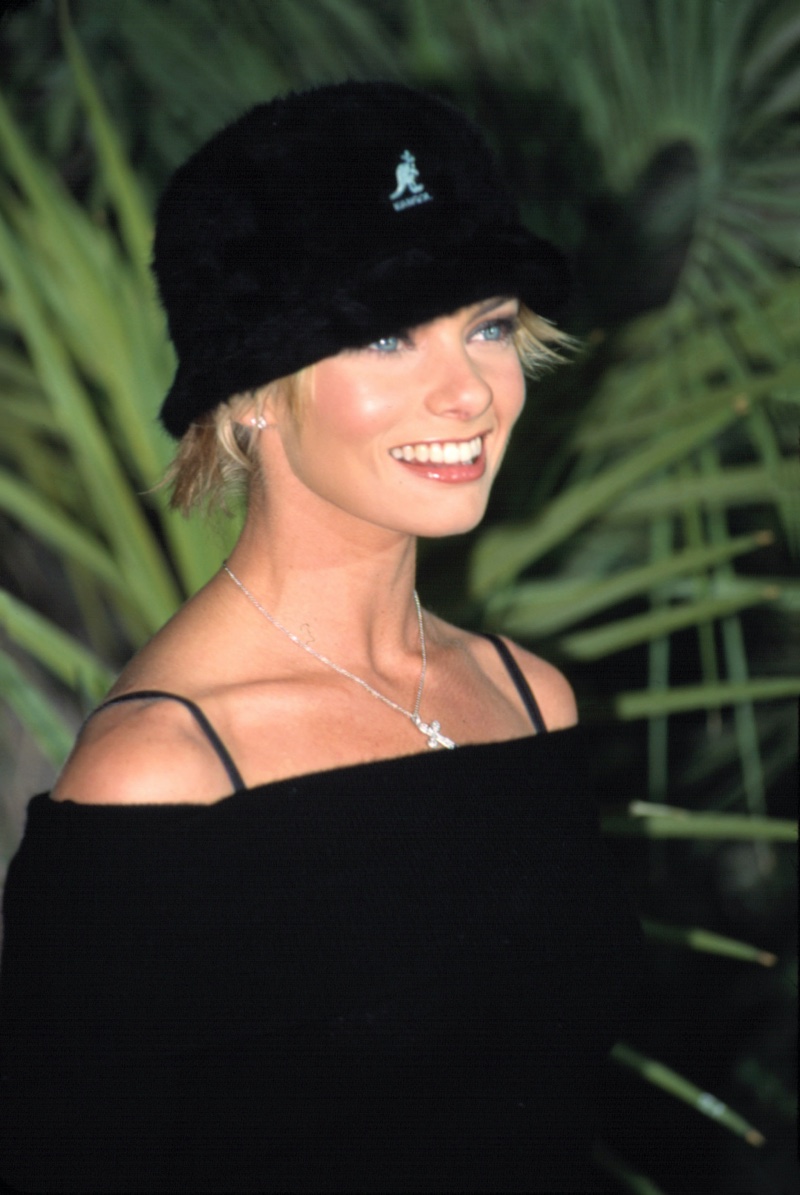 The bucket hat, a nod to the 90s, resurfaced in the decade. Initially a functional fishing hat, it became a beloved trend that music artists and fashionistas embraced. Whether plain or printed, the bucket hat showcased the decade's propensity for reviving retro trends and injecting them with a fresh, modern twist.
Chunky Belts: The Statement Accessory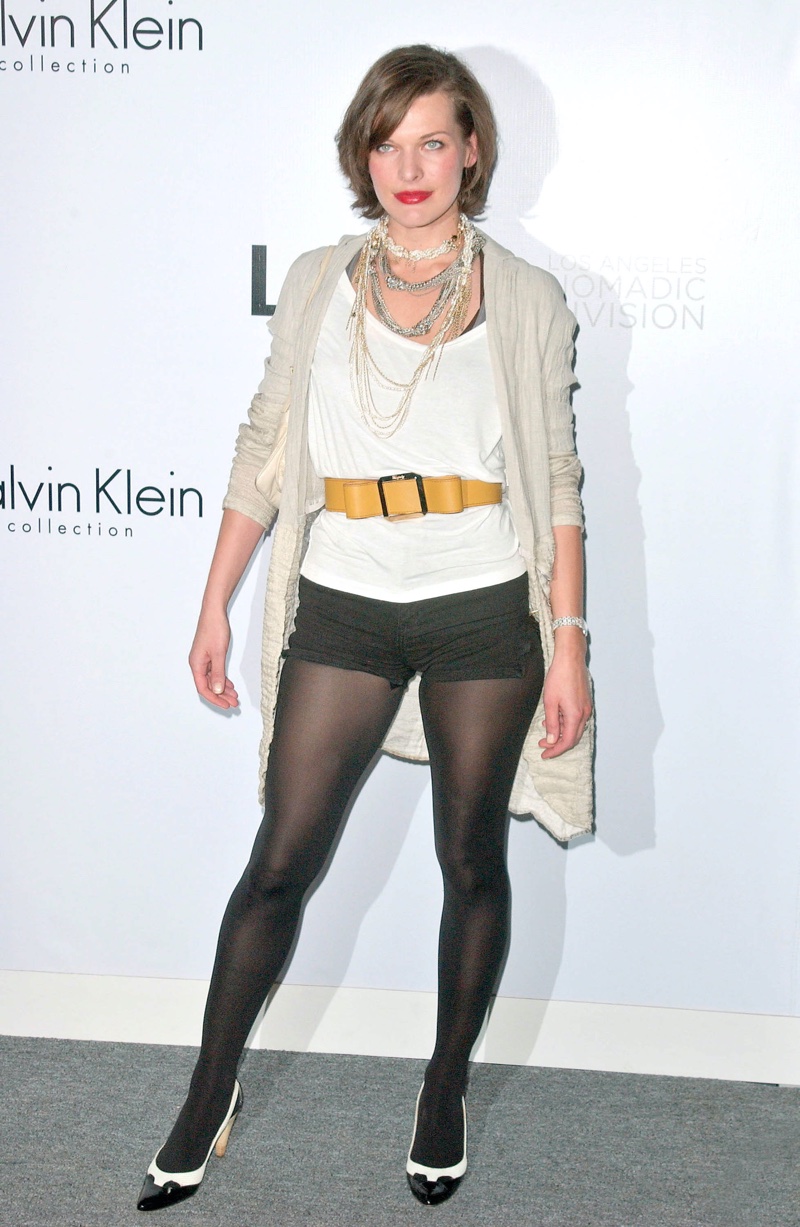 Chunky belts emerged as a statement accessory in 2000s fashion. Worn over dresses or to cinch in oversized tops, these belts were functional and added a touch of edginess to any outfit.
From studded leather belts to ones with oversized buckles, chunky belts were a testament to the 2000s' love for accessories that stood out.
Platform Sandals: Height of Fashion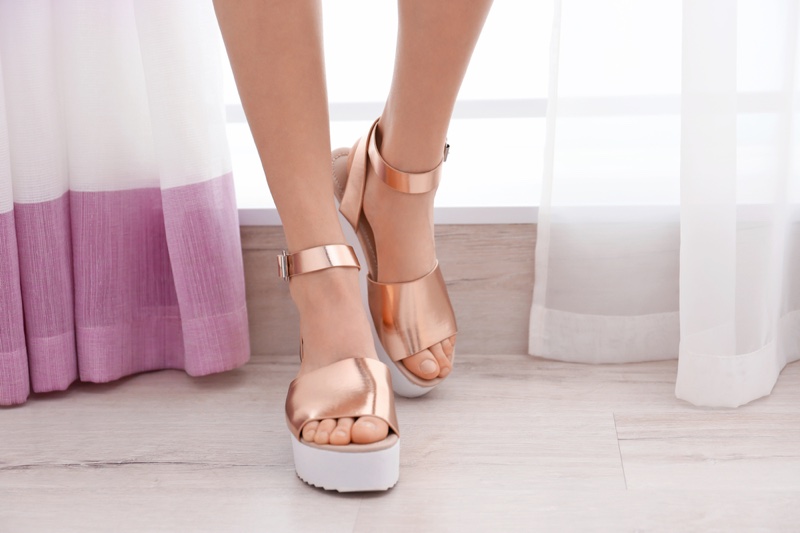 Platform sandals were a footwear staple during the era. They added height without compromising comfort, making them a preferred choice for many women.
Women often paired platform sandals with flared jeans or maxi dresses. The trend highlighted the decade's preference for styles that combined fashion with comfort.
UGG Boots: The Footwear Fad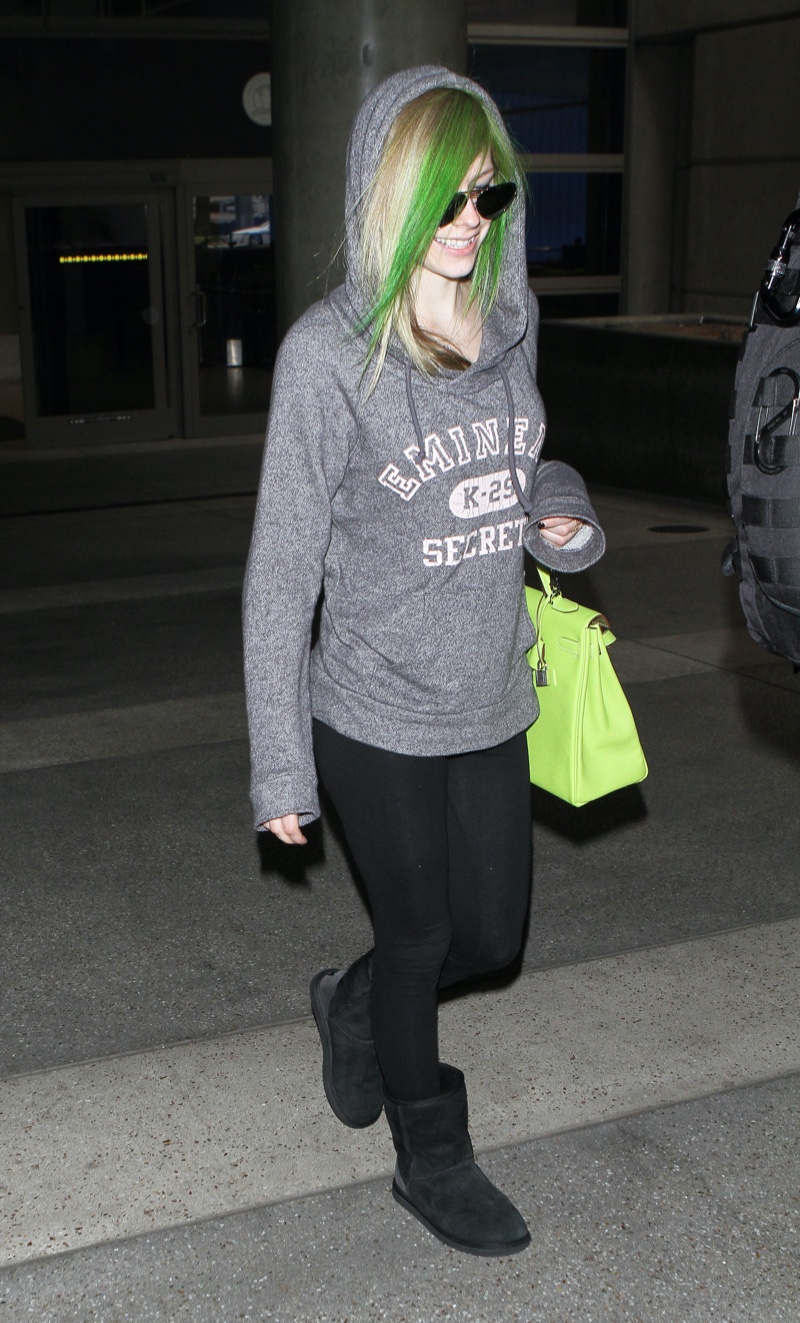 No recounting of 2000s fashion would be complete without mentioning UGG boots. Originally designed for warmth and comfort, UGG boots quickly became a fashion sensation, often paired with skinny jeans or denim miniskirts. 
Their popularity surged in the early to mid-2000s thanks to endorsements from celebrities such as Paris Hilton and Pamela Anderson. Despite their divisive appearance, these boots enjoyed considerable popularity, highlighting the 2000s' emphasis on comfort and functionality in fashion.
Final Words
The era of 2000s fashion was a fascinating time defined by a tapestry of contrasting styles and trends. From the early part's futuristic style to the relaxed yet chic athleisure, the decade reflected a fashion scene as diverse and multifaceted as the era itself.
As we navigate through the 21st century, the decade's legacy continues to echo in the fashion trends we see today, standing as a testament to a time when fashion pushed boundaries and embraced change.