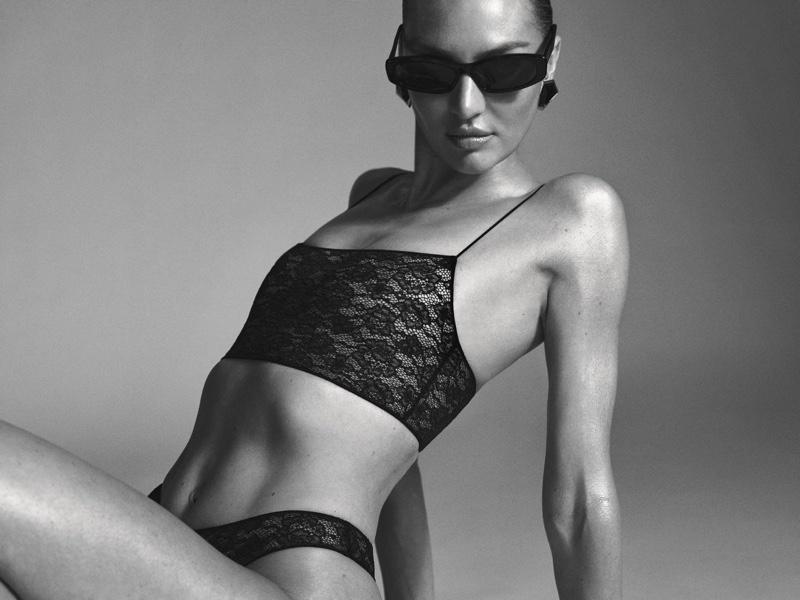 Tropic of C's new lace collection emerges as a captivating blend of elegance and edgy style, with Candice Swanepoel at its forefront. The South African model and brand's co-founder, renowned for her striking presence, brings a fresh allure to the collection, which is heavily inspired by lace's timeless charm.
The campaign, beautifully captured in monochrome by photographer Yulia Gorbachenko, showcases Swanepoel in a series of black and white studio shots that highlight the intricate details of the lace pieces.
Candice Swanepoel for Tropic of C Lace 2023 Collection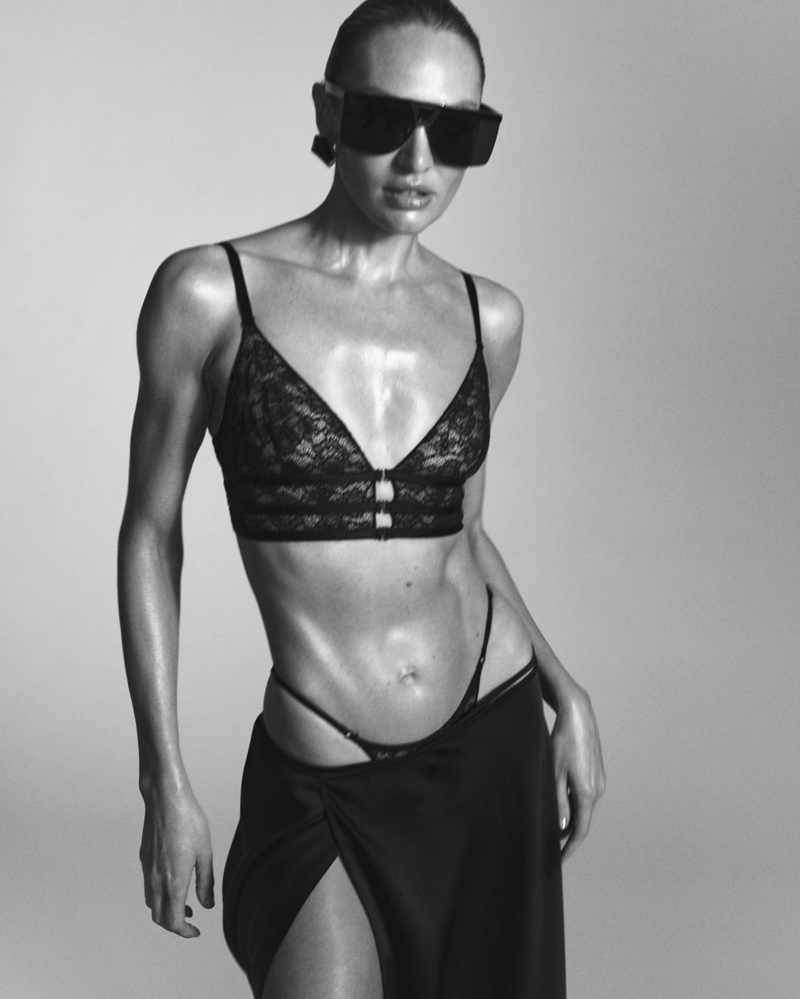 The Tropic of C Lace collection, styled by Sandy Armeni, offers a diverse range of lingerie styles, from delicate bralettes to versatile camis, alluring bodysuits, and sleek thongs. These pieces are paired with elements like leather pants, 80s-inspired sunglasses, and elegant long coats, creating a modern and classic look.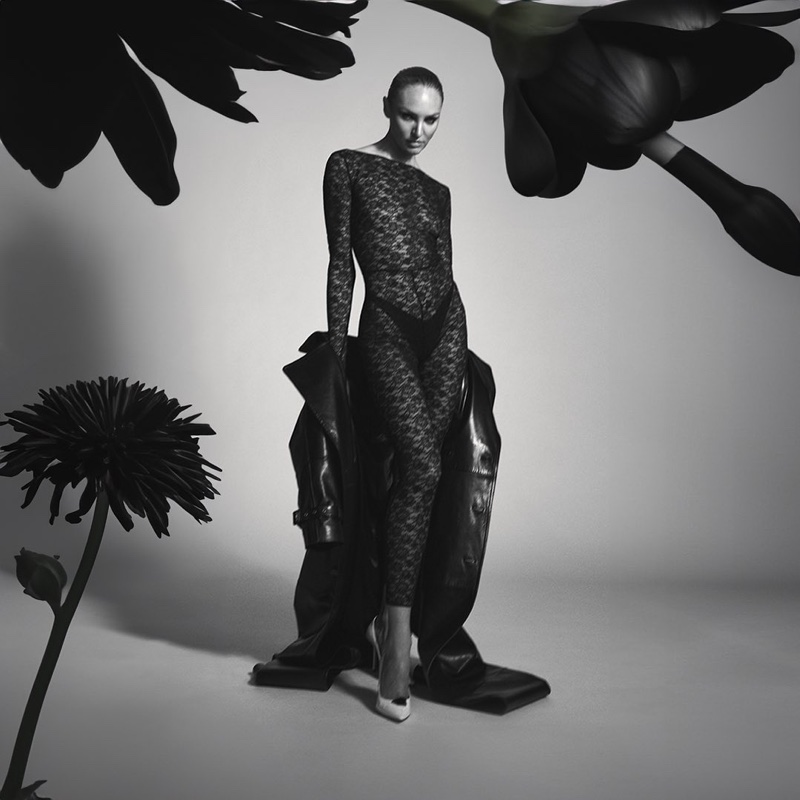 Notably, while Candice predominantly dons these pieces in black, offering a bold and sophisticated vibe, the collection also presents several items in white, adding a touch of softness and versatility to the range.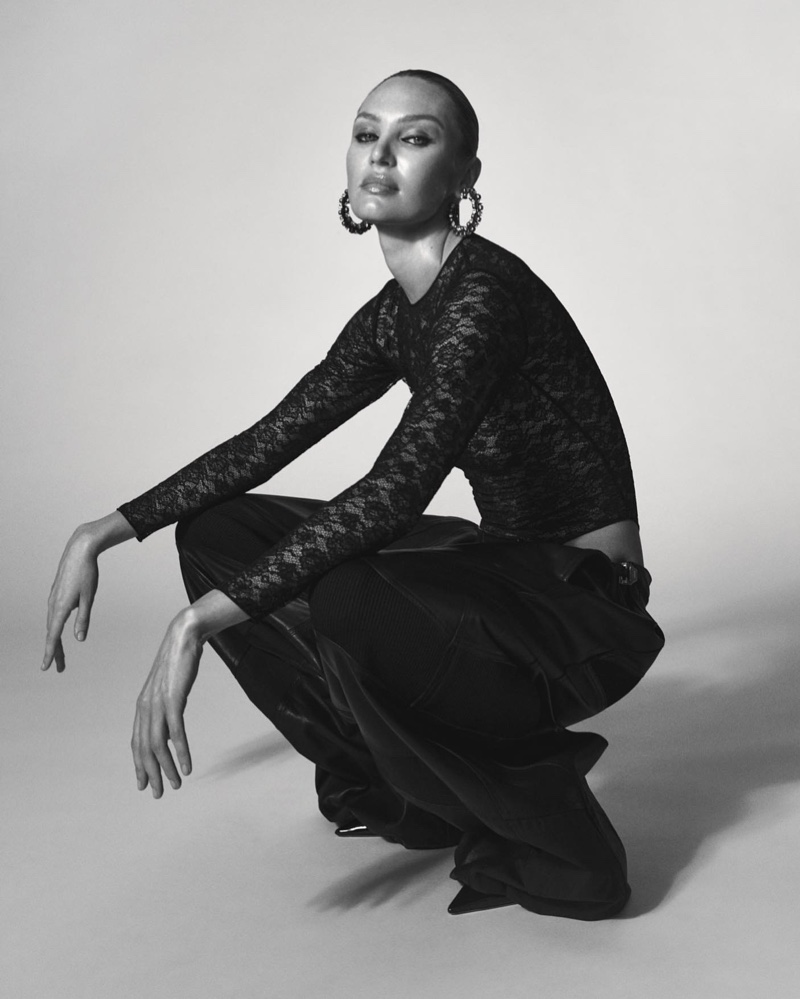 Beyond the clothing, the campaign also shines a spotlight on beauty, with makeup artist Chiho Omae enhancing Candice's natural radiance with dewy skin. Complementing this, hairstylist Shingo Shibata crafts a sleek braided ponytail, adding a chic and polished finish to the overall look.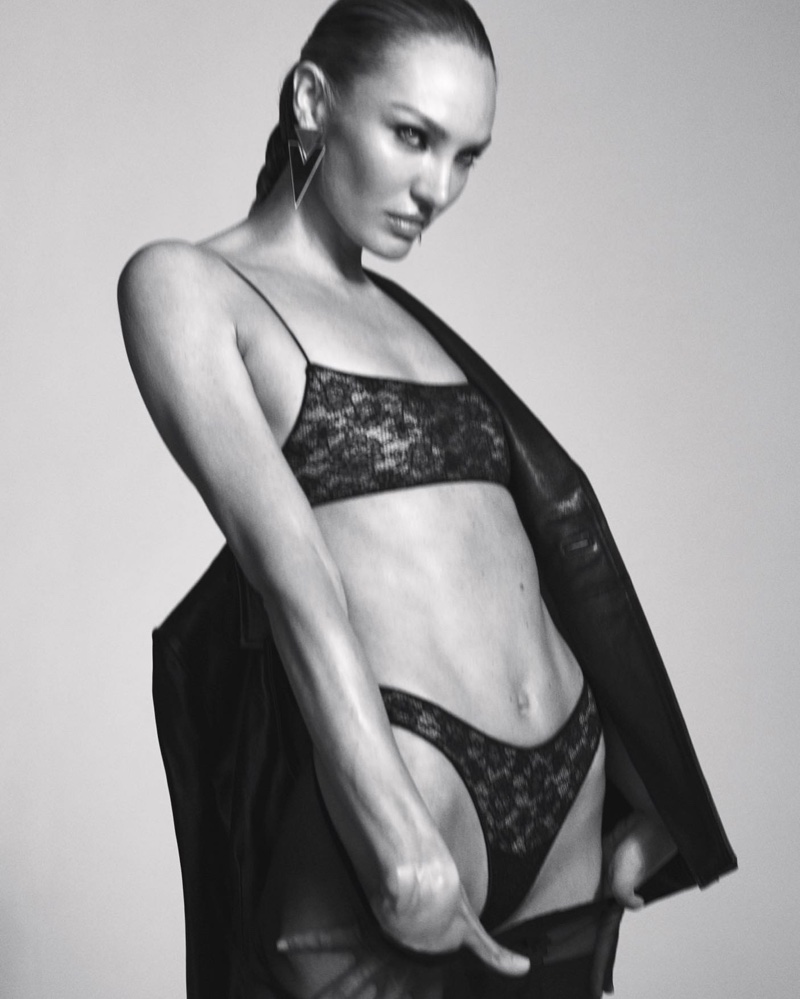 This collection marks another milestone for Candice Swanepoel, who has previously charmed fashion enthusiasts in Tropic of C's resort 2024 designs and made a notable return to Victoria's Secret for their Icons campaign.