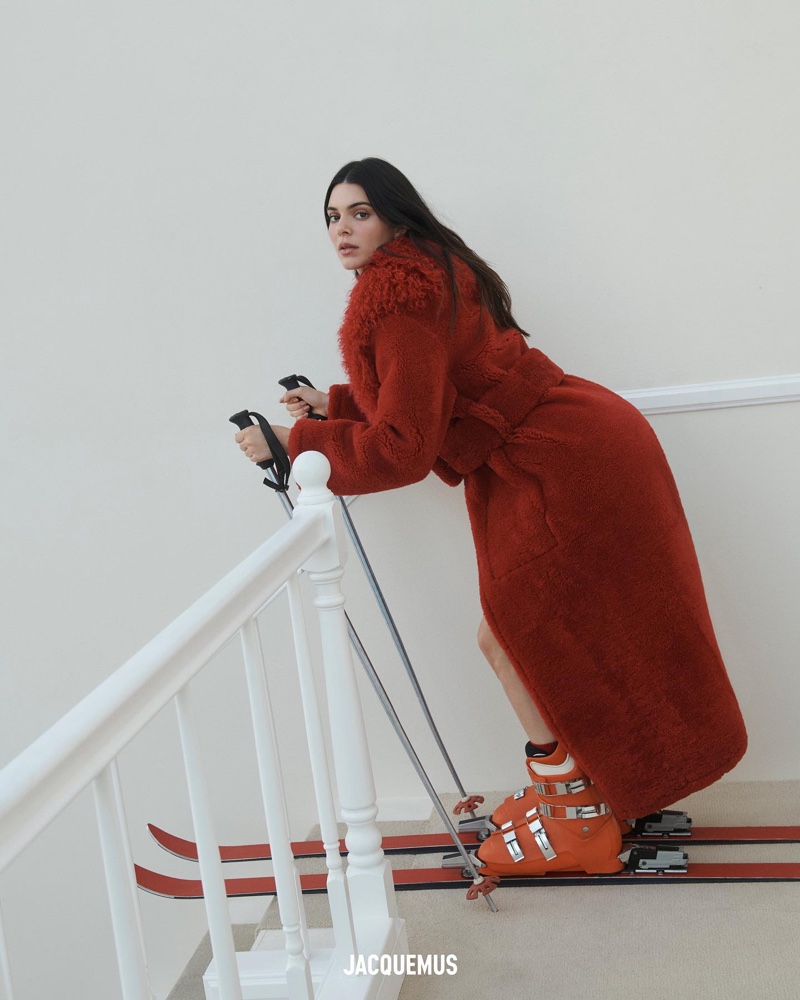 Jacquemus sets the stage for the holiday 2023 season with a striking new advertising campaign featuring supermodel Kendall Jenner. The images lensed by Drew Vickers capture the essence of winter festivities through the lens of high fashion.
Kendall Jenner for Jacquemus Holiday 2023 Campaign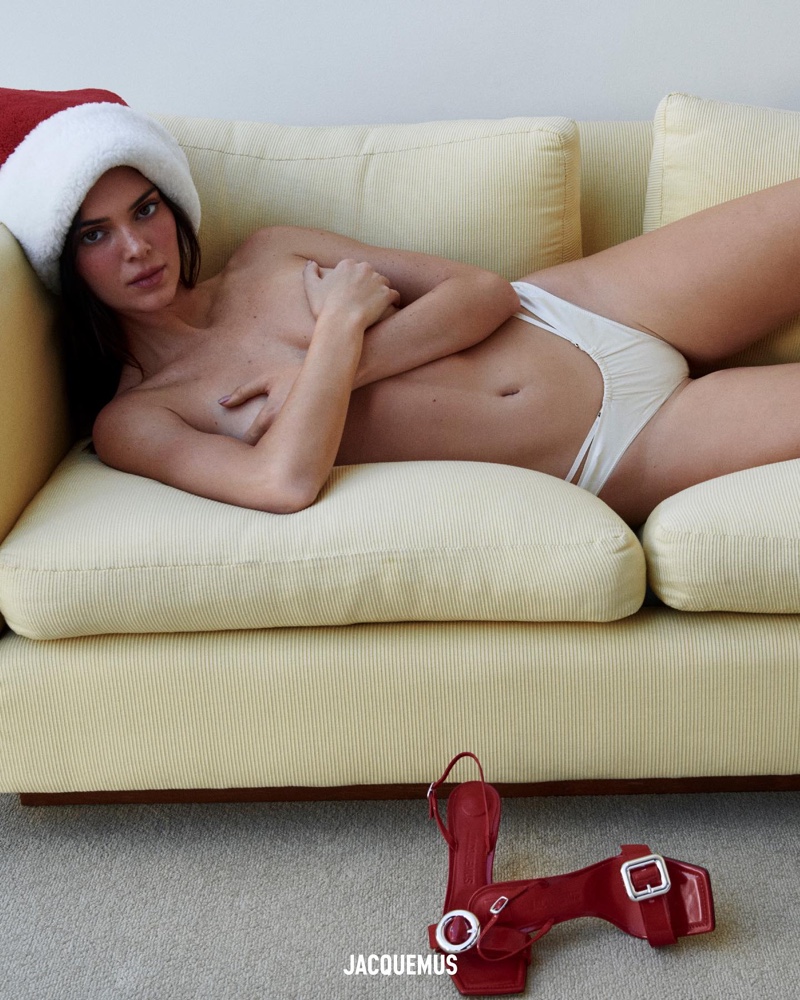 The French designer brand, known for its unique blend of playful designs and sophisticated silhouettes, marries the thrill of winter sports with the allure of holiday glamour. Kendall Jenner, a familiar face in the fashion realm, dazzles in the campaign, presenting a bold narrative that juxtaposes the warmth of the holiday spirit with the chill of winter activities.
In a particularly memorable image, Jenner is depicted topless, donning only a Santa hat and a thong, with a pair of striking red heels arranged artfully on the floor—a nod to the season's playful yet chic vibe.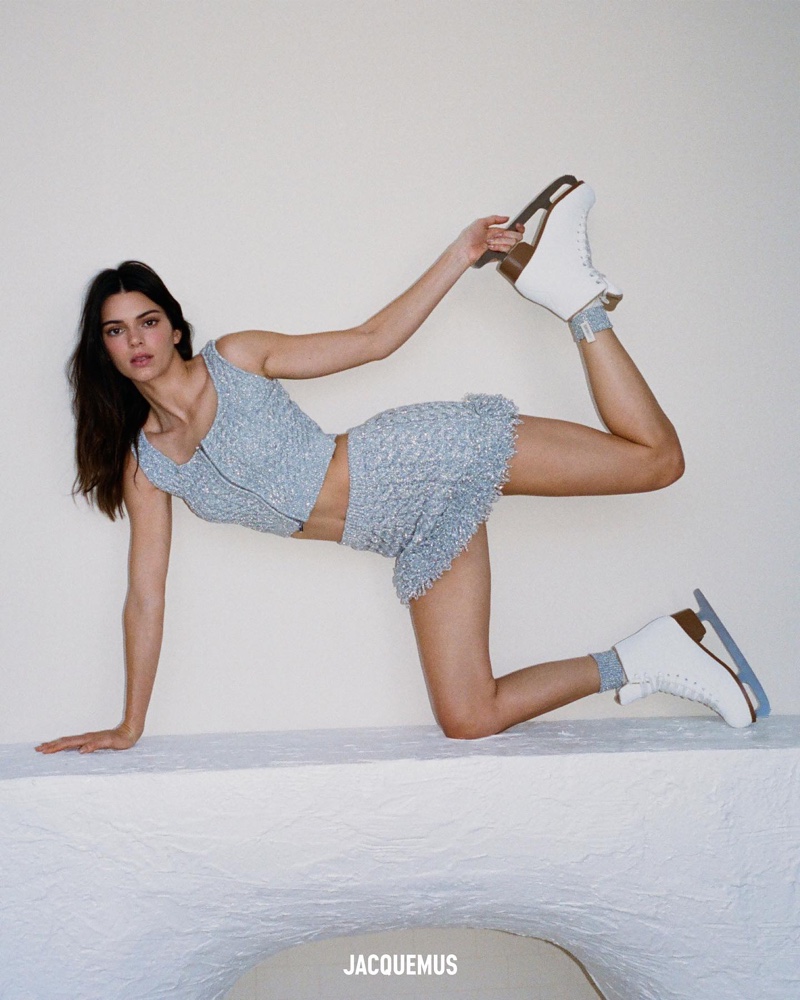 The Jacquemus holiday 2023 campaign's styling, curated by Marina Joseph Gilchrist, seamlessly blends minimalism with the exuberance of the holiday season. Jenner is also portrayed in a vivid red coat, complementing the winter theme, while perched on a staircase in ski shoes.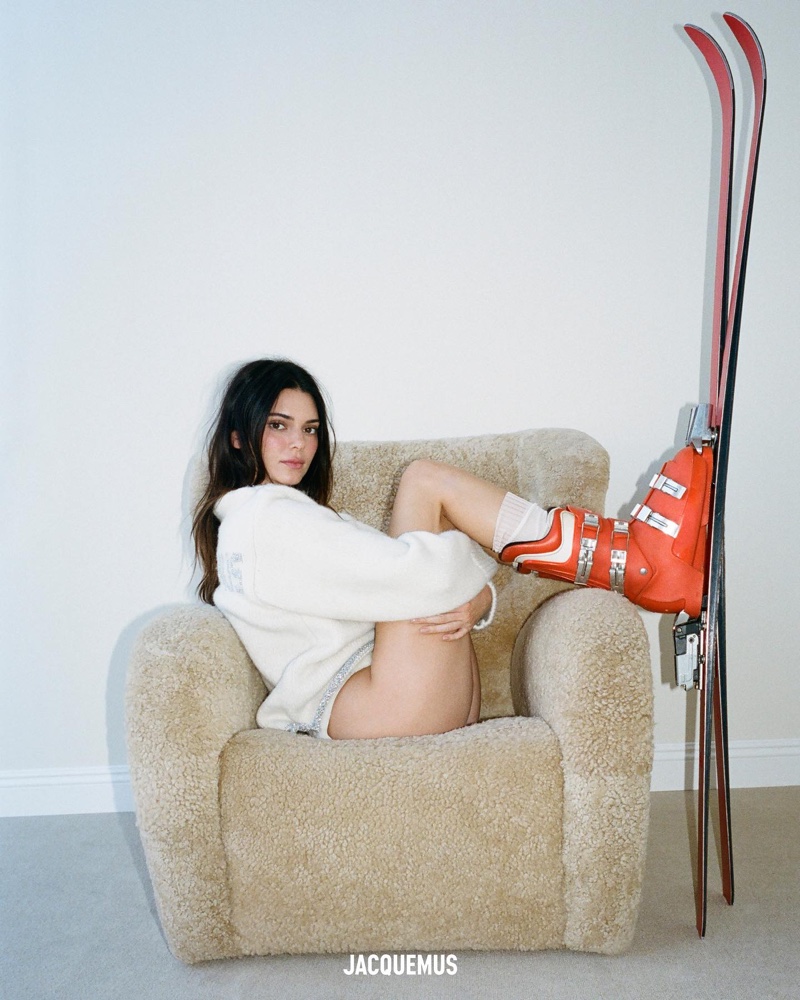 Another scene captures her in a sparkling blue outfit, complete with a top and skirt set that glistens like fresh snow, while ice skates serve as the perfect accessory. This campaign follows Jenner's recent work with FWRD's "From Paris, with Love." It succeeds Gigi Hadid's captivating presence in Jacquemus's fall 2023 campaign.