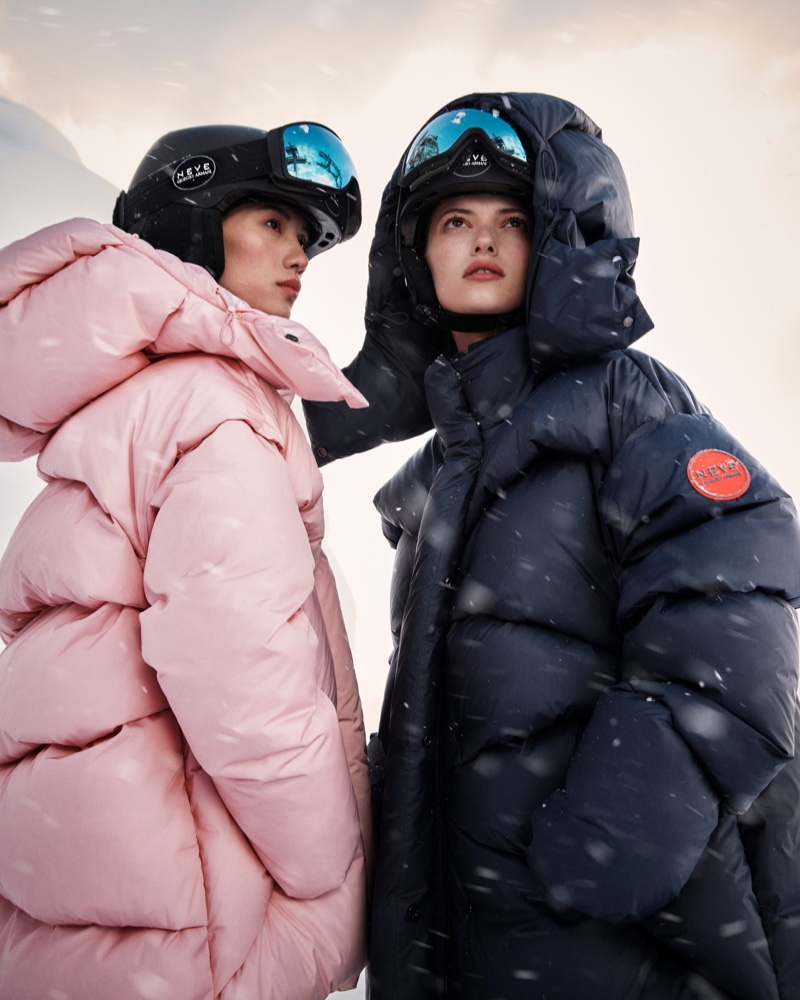 Giorgio Armani Neve presents its exquisite 2023-2024 collection, a luxurious array of ski apparel and winter garments designed to blend functionality with high fashion. The latest lineup, captured through the lens of Brett Lloyd, showcases an array of down jackets, ski suits, and a particularly eye-catching mohair loop stitch sweater.
Giorgio Armani Neve 2023-24 Collection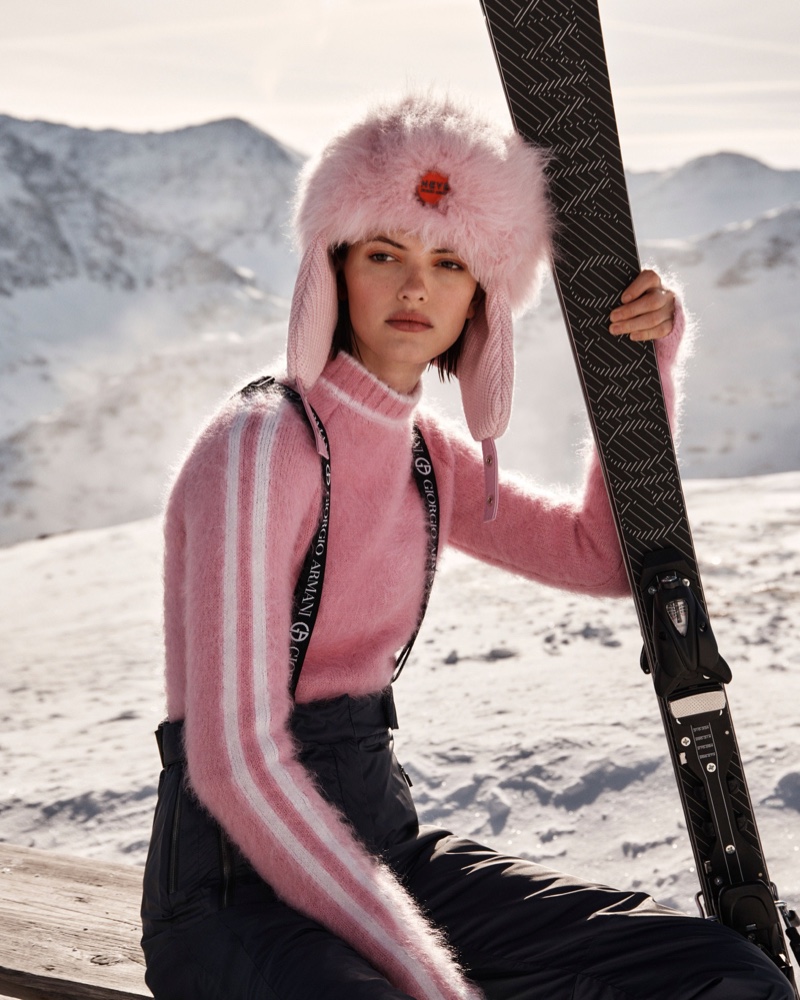 Each piece promises a striking presence on the ski slopes and beyond with winter outfits. Models Jiayun Xie and Valerie Scherzinger appear in images, exuding an air of sophistication that is synonymous with the Armani legacy.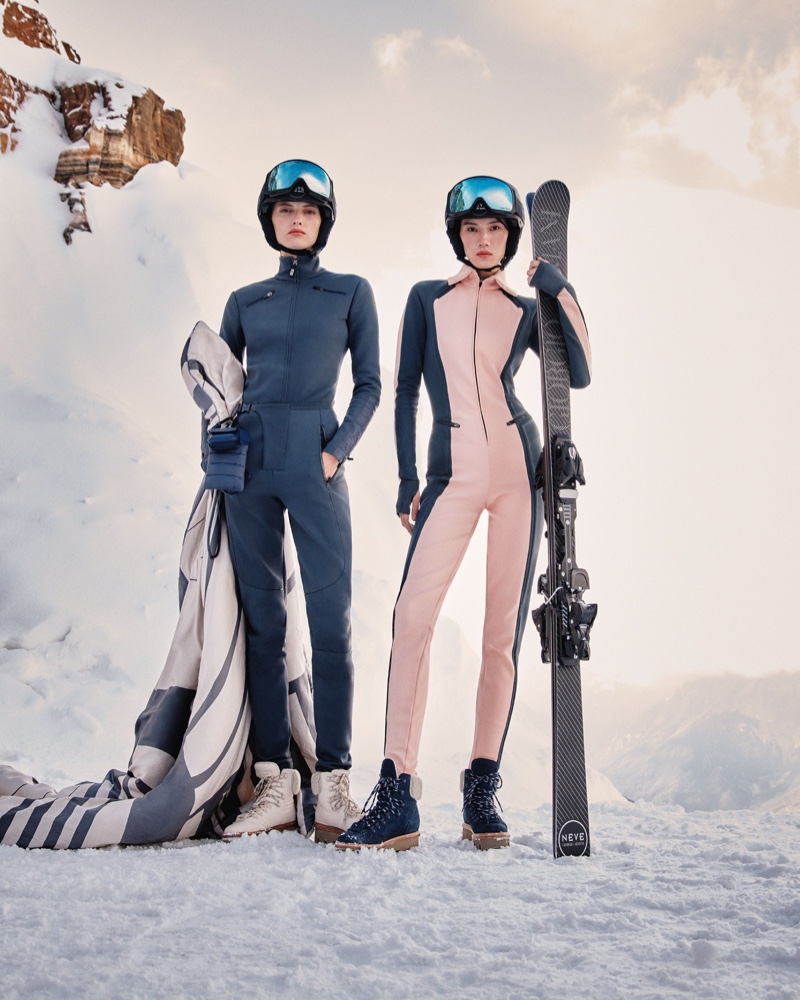 The Giorgio Armani Neve 2023 color palette of the collection is a thoughtful curation that complements the winter backdrop. Navy shades provide a classic, timeless feel, while pastel pink hues inject a modern, playful edge. The Giorgio Armani woman is portrayed as one who carries a chic and distinctive style, effortlessly standing out amidst the snowy expanse.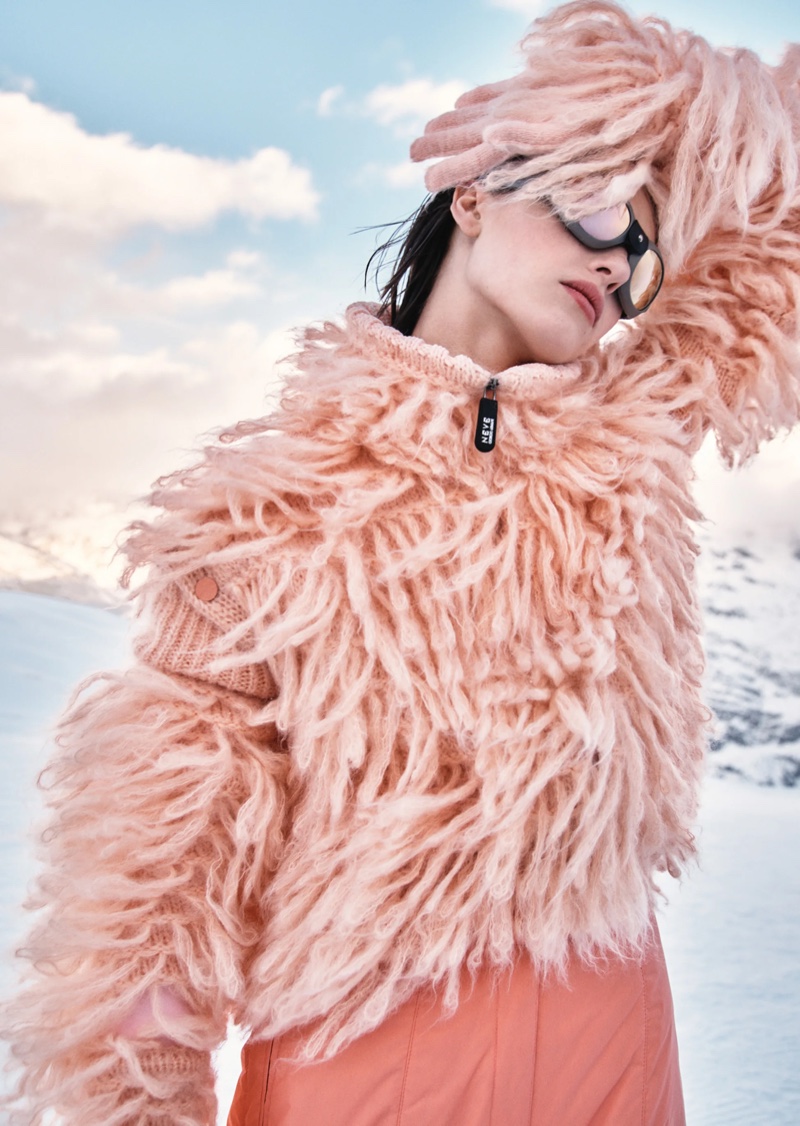 Giorgio Armani Neve's commitment to marrying style with substance is further exemplified by the inclusion of robust hiking boots, adding a layer of practicality to the aesthetic ensemble. This approach follows the brand's tradition, as seen in its made-to-order collection and its fine jewelry offerings, of crafting pieces that are both luxurious and wearable.