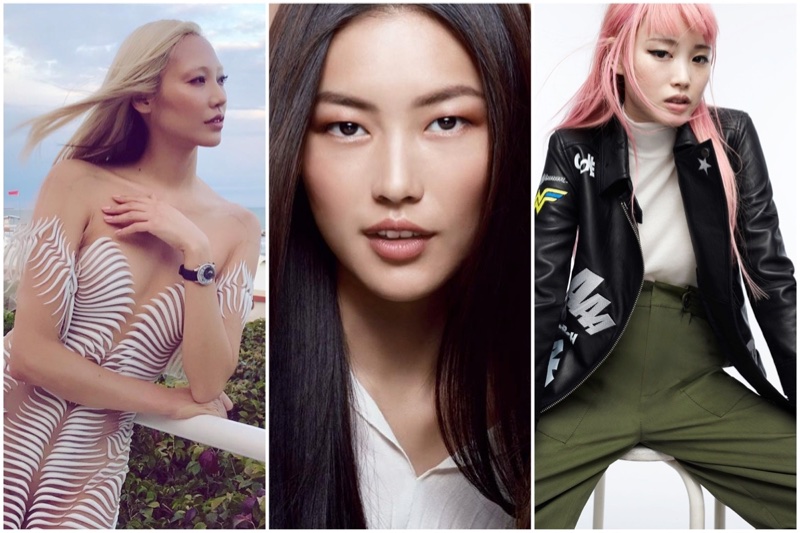 Asian Models Changing Fashion—Since the late oughts, fashion has put the spotlight on East Asian models as countries like China begin to lead the global marketplace. Diversity in modeling has long been an issue, and seeing different ideas of beauty is a welcomed sight. And as Chinese model Liu Wen said in an interview with Nightline in 2011, "I feel the world is smaller, and the fashion world is getting bigger for any girl."
Famous Asian Models
Here, we have a list of twelve top Asian models from China, Japan, and South Korea who are helping to change the face of fashion with their groundbreaking campaigns and magazine covers. From the runways of Victoria's Secret to major brands like Chanel and Vogue covers, these women have certainly made an impact. See the complete list of beautiful models below.
Liu Wen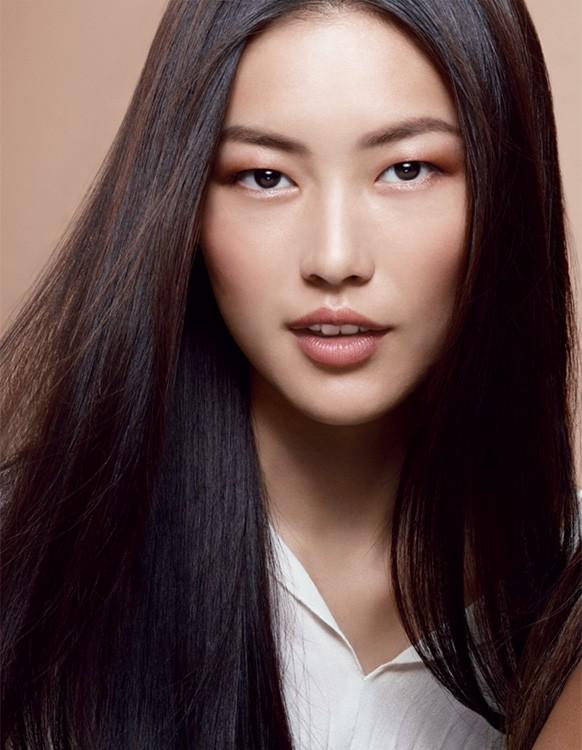 Nationality: Chinese 
Height: 5'10"
Known for: Liu Wen has had a prolific career and first rose to fame after being named the first Asian spokesmodel for Estee Lauder (pictured above). The radiant image featured minimal makeup, so her striking features were on full display.
Liu also appeared in campaigns for notable brands such as Tiffany & Co., H&M, Giorgio Armani and La Perla. Liu Wen made history as the first Chinese model to walk at the Victoria's Secret Fashion Show in 2012.
In 2013, OK! China dubbed Liu as the first Asian supermodel. In 2017, she became a Chanel ambassador. With over 5.8 million Instagram followers as of 2023, she's one of the world's most famous Asian models. Recently, she continued to land major campaigns with advertisements for Gucci and Bulgari.
Fei Fei Sun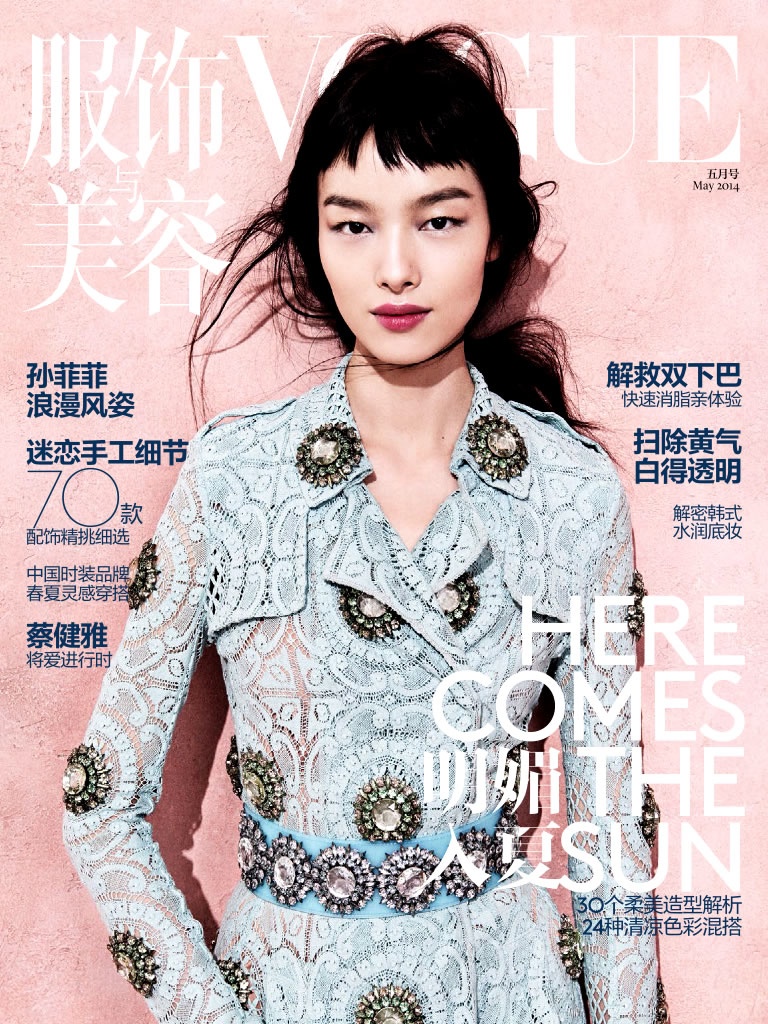 Nationality: Chinese 
Height: 5'10.5″ 
Known for: Fei Fei Sun appeared in major campaigns throughout her career by posing for brands like Dior, Louis Vuitton, Chanel Beauty, and Armani Beauty. Fei Fei also graced the cover of top magazines such as Vogue China, Vogue US, and Vogue Italia. Her cover of Vogue Italia marked the first time that a model of East Asian descent appeared on a solo cover for the publication. Estee Lauder named her a spokesmodel in 2017.
Fei Fei is not only gorgeous but able to play on multiple looks when it comes to her many photoshoots and runway appearances. One look at her socials, and you can see that she is all about having fun and switching up her appearance. Always meticulously groomed, even on her off days, you can almost smell the Christian Dior perfume topping off her look of perfection.
Fernanda Ly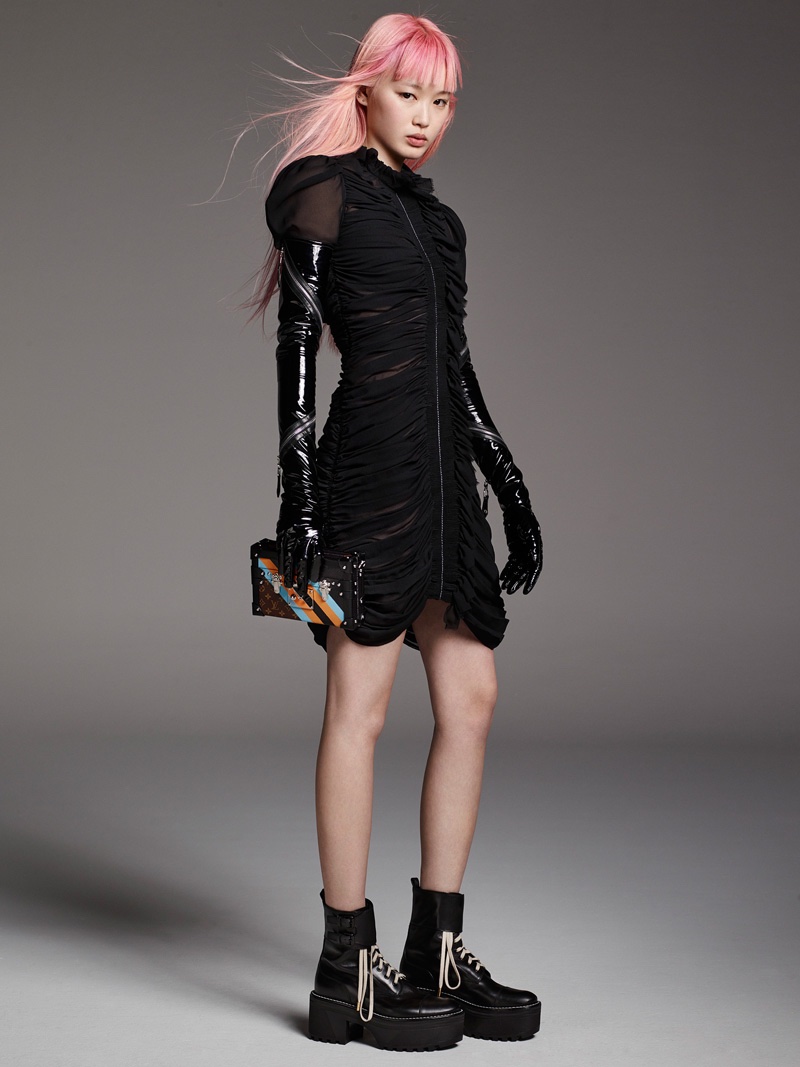 Nationality: Australian (Chinese descent) 
Height: 5'8″ 
Known for: Known for her signature bubble gum pink hair, Fernanda Ly quickly rose to prominence in the modeling world. The Australian beauty of Chinese descent appeared in campaigns for brands like Louis Vuitton (pictured above), Kate Spade, Tiffany & Co., and Dior. For Louis Vuitton, she showed off her pink tresses while wearing an all-black ensemble, looking like a fashion warrior.
Fernanda also graced the covers of fashion glossies such as Teen Vogue, Vogue Japan and Vogue Australia. To get Fernanda's pastel hair look, you will want to check out sites that sell Vietnamese hair in a multitude of colors. Fernanda Ly's hair isn't the only thing she is known for in the fashion world. This Asian-Australian beauty is known for keeping these modern and playful with a bit of an edgy for her own personal style.
And while she no longer rocks the bubble gum pink hair, we've seen her go from striking platinum white to a fun auburn tint lately, and she'll even don some orange contacts to coordinate the look. This risk taker is someone to look up to regarding personal style.
Tao Okamoto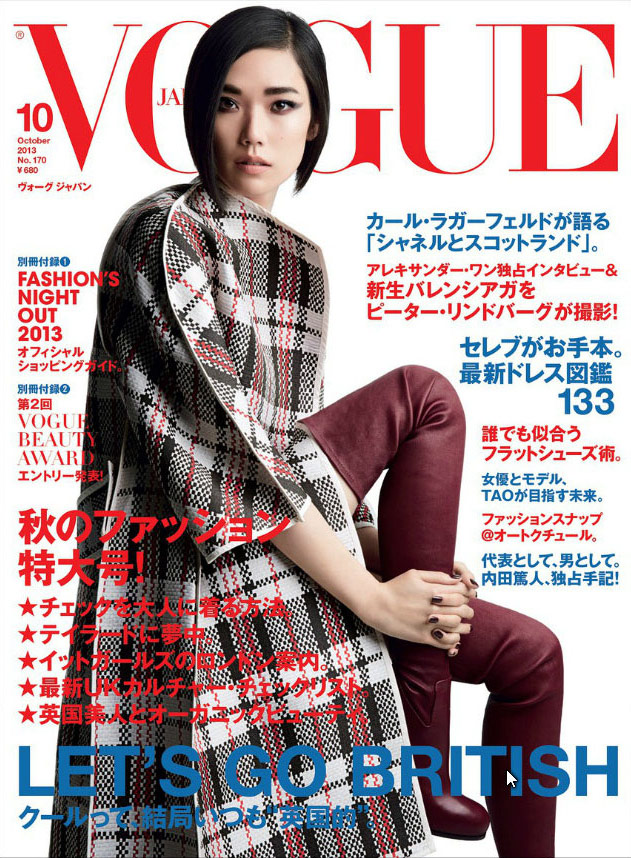 Nationality: Japanese 
Height: 5'9.5″
Known for: Modeling since the age of 14, Tao Okamoto appeared in campaigns for brands such as Ralph Lauren, Dolce & Gabbana, Emporio Armani, and Tommy Hilfiger. In 2013, she made her first major acting debut in The Wolverine where she appeared alongside Hugh Jackman.
She also played Mercy Graves in 2015's Batman v Superman: Dawn of Justice. In 2009, Tao landed on the cover of Vogue Japan, where she had an entire issue dedicated to herself, making her the first Japanese model with this distinction.
Du Juan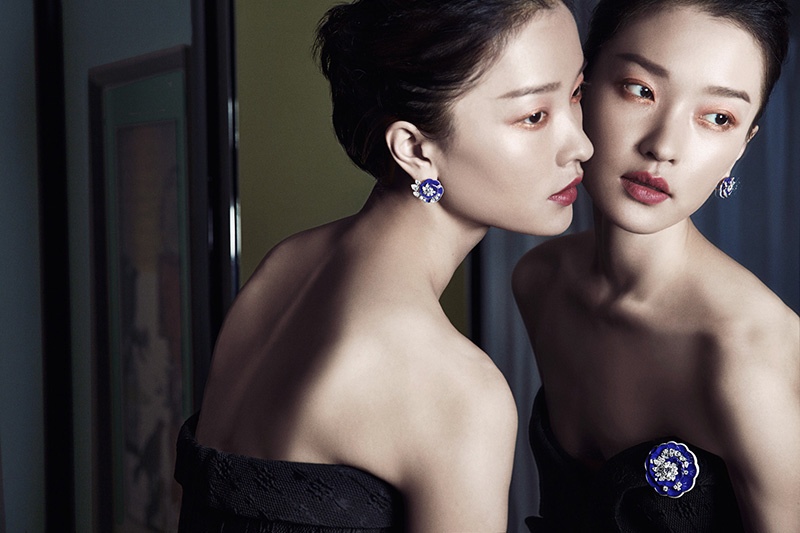 Nationality: Chinese
Height: 5'11"
Known for: Now known for her acting, Du Juan became known as the top Asian model to work during the mid-2000s. She appeared in advertisements for companies like David Yurman, Giorgio Armani, Louis Vuitton, and Van Cleef & Arpels.
In 2005, she graced a Vogue Paris cover alongside Gemma Ward. This marked the first Chinese model to appear on the cover of the fashion bible. Du also covered the Chinese editions of Vogue, ELLE, and Harper's Bazaar. In 2019, she starred in Miu Miu's spring-summer campaign. She would later appear in the Italian label's resort 2021 advertisements.
Chiharu Okunugi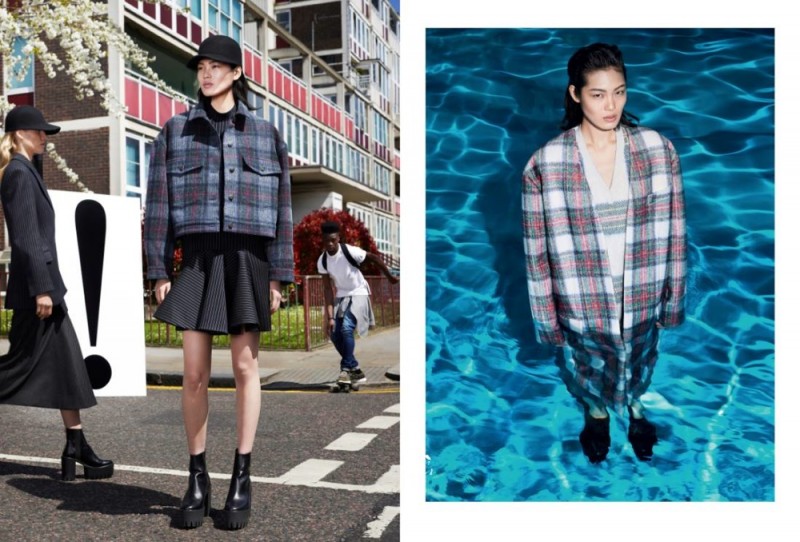 Nationality: Japanese 
Height: 5'10"
Known for: Since being signed in 2011, Chiharu Okunugi has starred in international advertisements for labels including Stella McCartney (pictured above in stylish plaid looking stauesque), Karl Lagerfeld, Dior, Zara, and Chanel. The Japanese model graced the covers of magazines such as Vogue Japan, Narcisse, L'Officiel Singapore, and Glass Magazine.
Ming Xi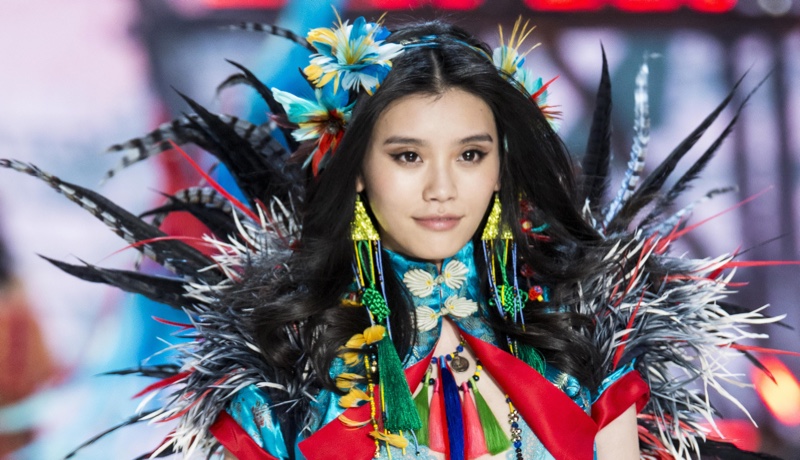 Nationality: Chinese 
Height: 5'10" 
Known for: Ming Xi has had an illustrious career modeling since she hit the scene in 2009. The Asian model walked the Victoria's Secret Fashion Show from 2013 to 2018. Ming also starred in advertisements for labels such as Kate Spade, La Perla, and H&M. The leggy beauty graced the covers of fashion magazines like Vogue China, ELLE China, and Grazia China.
Sui He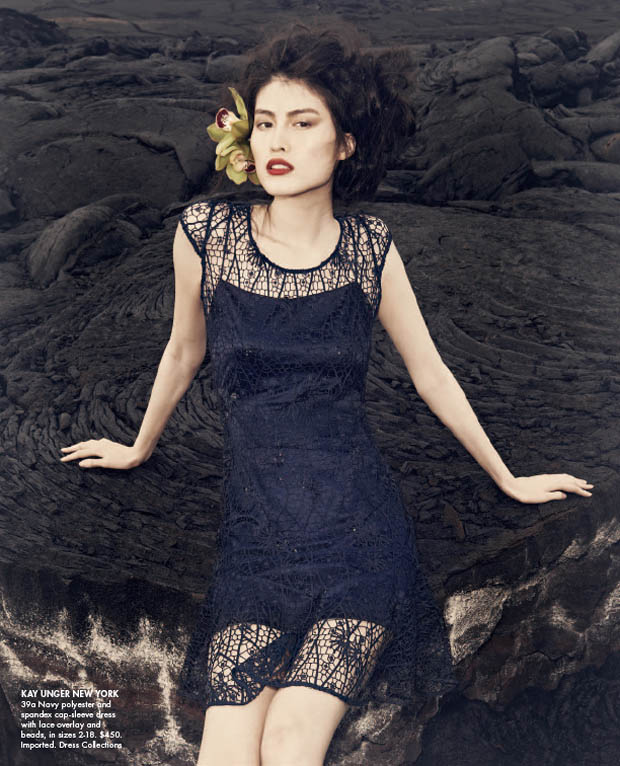 Nationality: Chinese 
Height: 5'10"
Known for: Sui He quickly launched into the spotlight by fronting campaigns for popular labels and retailers such as Karl Lagerfeld, Roberto Cavalli, Neiman Marcus (pictured above in gorgeous Hawaii looking like a goddess), H&M, and Ralph Lauren. She also graced the cover of W Magazine, Vogue China, Harper's Bazaar China, and i-D. Sui walked the Victoria's Secret Fashion Show from 2011 to 2018, making her one of the only Asian models with that distinction.
Soo Joo Park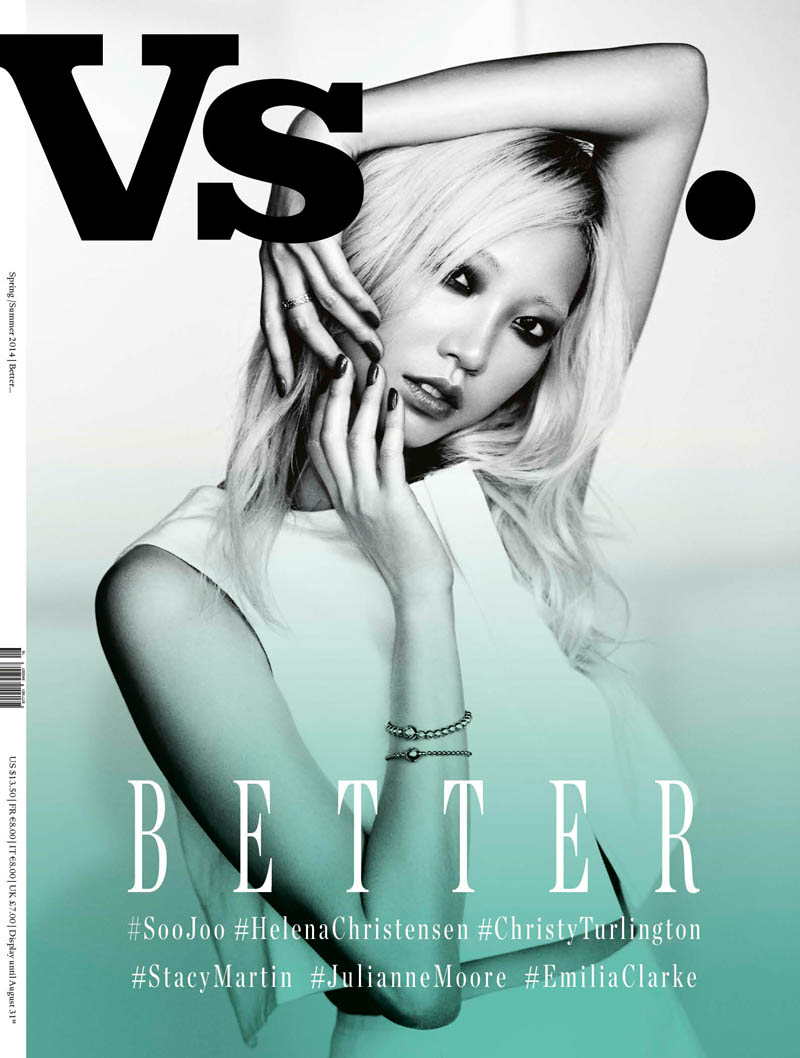 Nationality: Korean 
Height: 5'10"
Known for: Soo Joo Park has landed ad campaigns for famous brands, including Chanel, MAC Cosmetics, Tom Ford, and DKNY. Her signature platinum blonde tresses helped propel her career to even higher heights.
In 2014, Soo Joo became L'Oreal Paris' first Asian-American spokesmodel. Her covers include glossies like Vogue Korea, FASHION Canada, Vs. Magazine (pictured above), and ELLE Korea. In 2022, she became an ambassador for Chanel, posing in watch ads.
Hoyeon Jung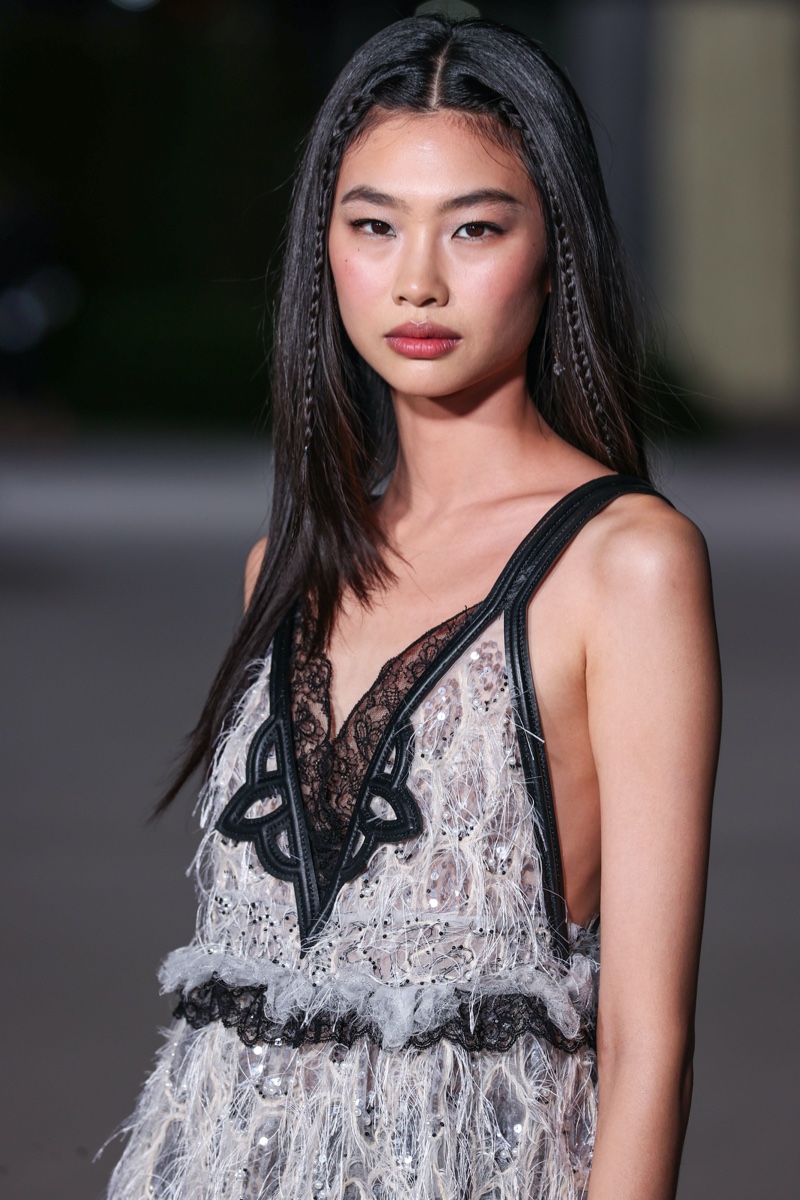 Nationality: Korean
Height: 5'9.5″
Known for: A model and actress, HoYeon Jung shot to fame after appearing in Netflix's hit show Squid Game. Her performance as Kang Sae-byeokeven earned her nominations for the Primetime Emmys and Screen Actors Guild Awards. The star is the most famous Asian model, landing fashion brand deals with major companies such as Louis Vuitton, Chanel, Calvin Klein, and adidas.
However, even before becoming an actress, she previously walked the runway for luxury brands and appeared in blue-chip advertisements. For magazine covers, HoYeon Jung graced publications such as Vogue US, Vogue Korea, W Korea, and i-D. So whether it's the modeling industry or acting, she impresses.
Xiao Wen Ju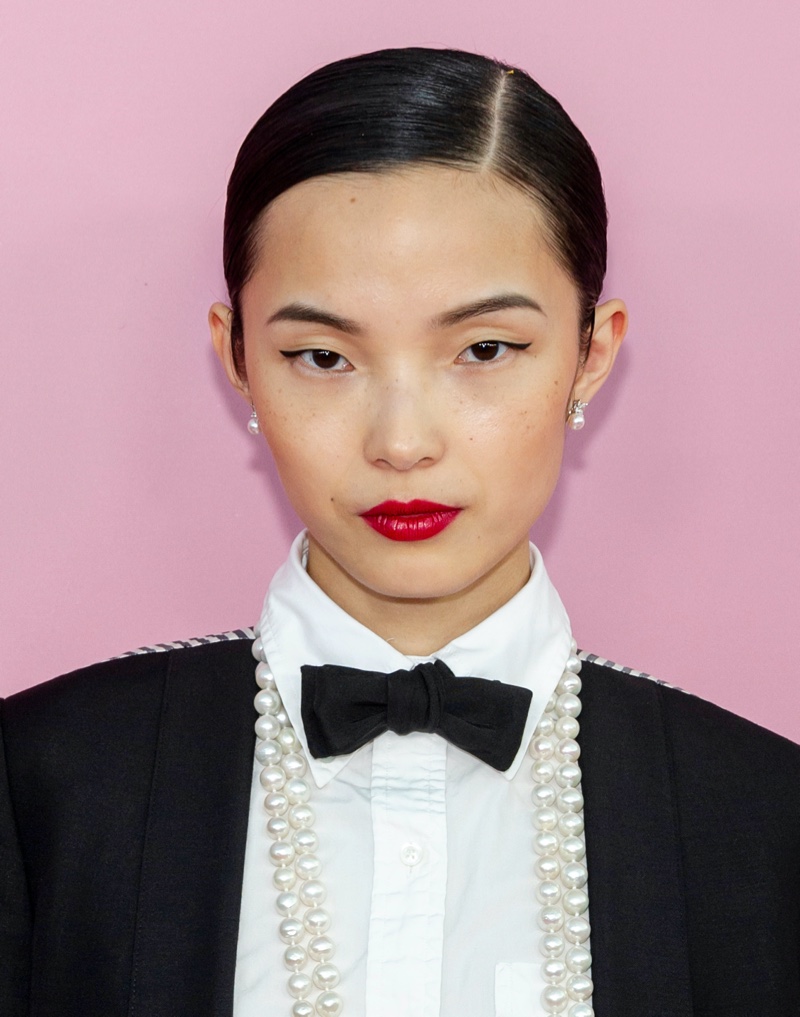 Nationality: Chinese
Height: 5'10"
Known for: Xiao Wen Ju is known for covering many fashion magazines, including Vogue China, Harper's Bazaar China, and ELLE China. When it comes to campaigns with top fashion houses, she fronted campaigns for brands such as Bulgari, Chanel, Dior, and more luxury brands. She has also dominated the runway, walking for labels such as Louis Vuitton, Miu Miu, and Tommy Hilfiger.
Mika Schneider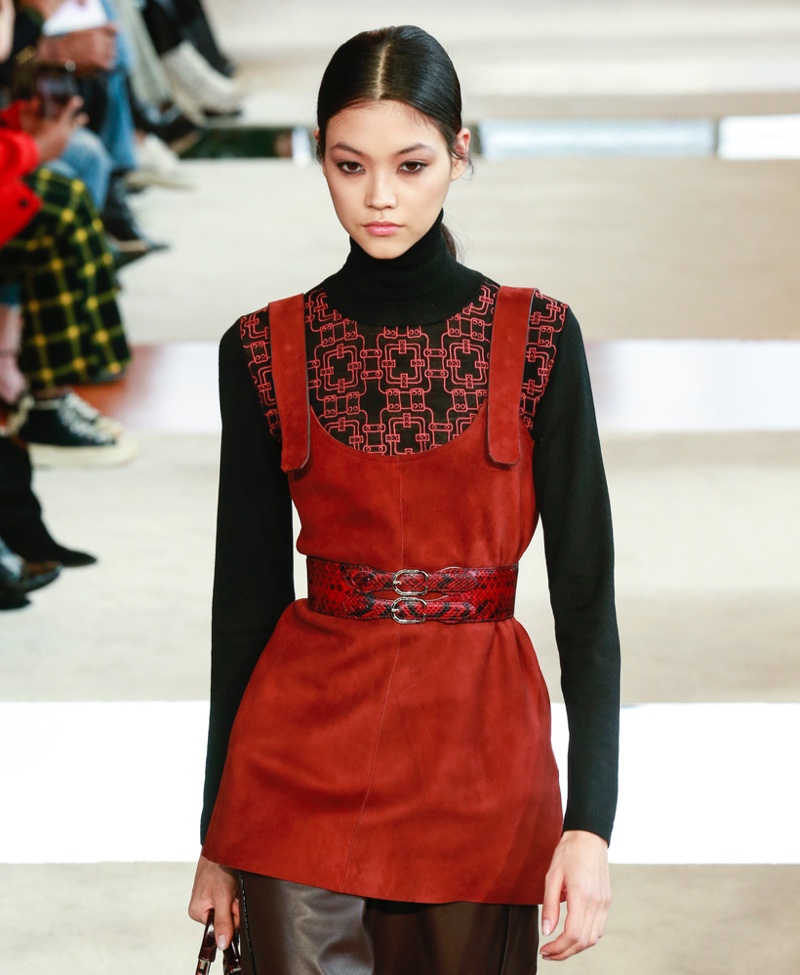 Nationality: Japanese-French
Height: 5'10"
Known for: A recent addition to our list of top Asian models, Mika Schneider has been making a splash in the modeling world since her debut at the Prada spring-summer 2022 runway show. She has since walked for brands like Tom Ford and Anna Sui during New York Fashion Week.
Additionally, Mika appeared in campaigns for top fashion houses such as Hermes, Louis Vuitton, and Moschino. Her covers include fashion magazines such as Vogue Japan, Vogue Paris, and Vogue Hong Kong.
Conclusion – Top Asian Models
Asian models have made a mark in the global fashion industry. These models are breaking barriers, from posing in editorials featuring couture to landing ads for major fashion brands and gracing magazine covers.
They continue to be an essential part of the international modeling scene as their influence on culture continues to grow each year. It is safe to say that these top Asian fashion models will remain at the forefront for years to come. For more industry icons, see our list of famous short models.