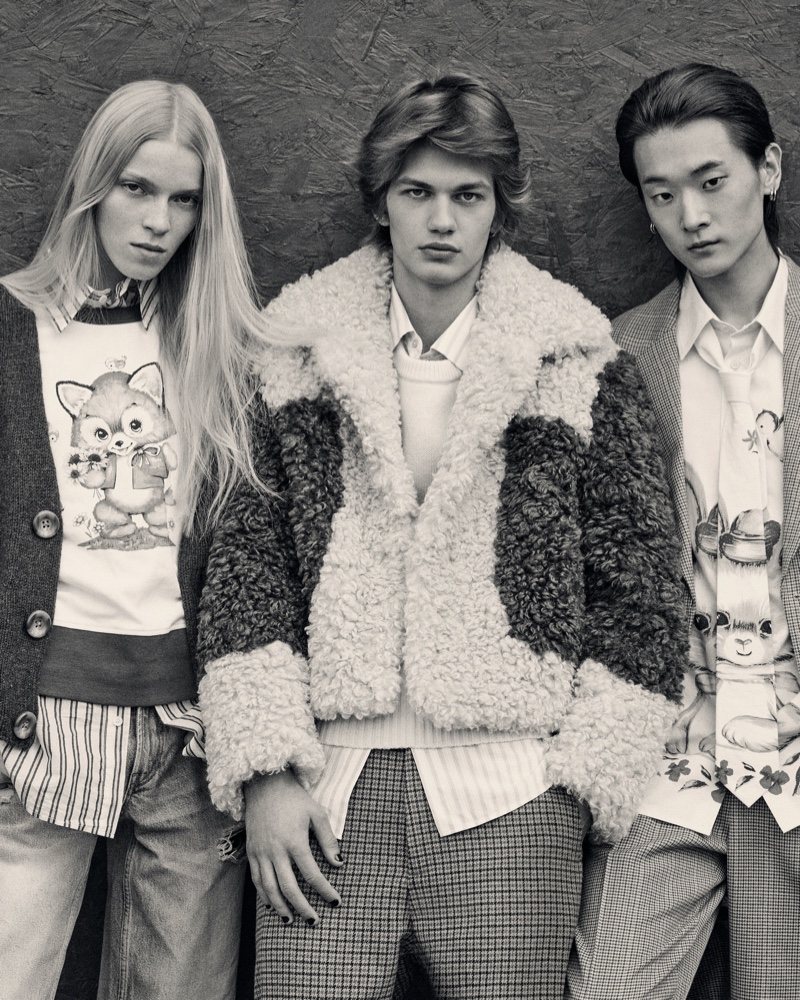 The latest collaboration between stylist Harry Lambert and global fashion giant Zara is dubbed 'Cutie Chaos.' This fresh collection is an homage to Lambert's distinctive personal style, which has consistently pushed the boundaries of traditional gender norms.
With a strong emphasis on knitwear, the range showcases vintage inspirations and oversized shapes wrapped in a palette that harks back to bygone eras. The 60-piece collection is bold, featuring striking elements such as faux fur-lined coats and vibrant ties, complemented by slouchy beanies and elongated scarves that add a touch of whimsy to the ensemble.
Harry Lambert x Zara 2023 Collaboration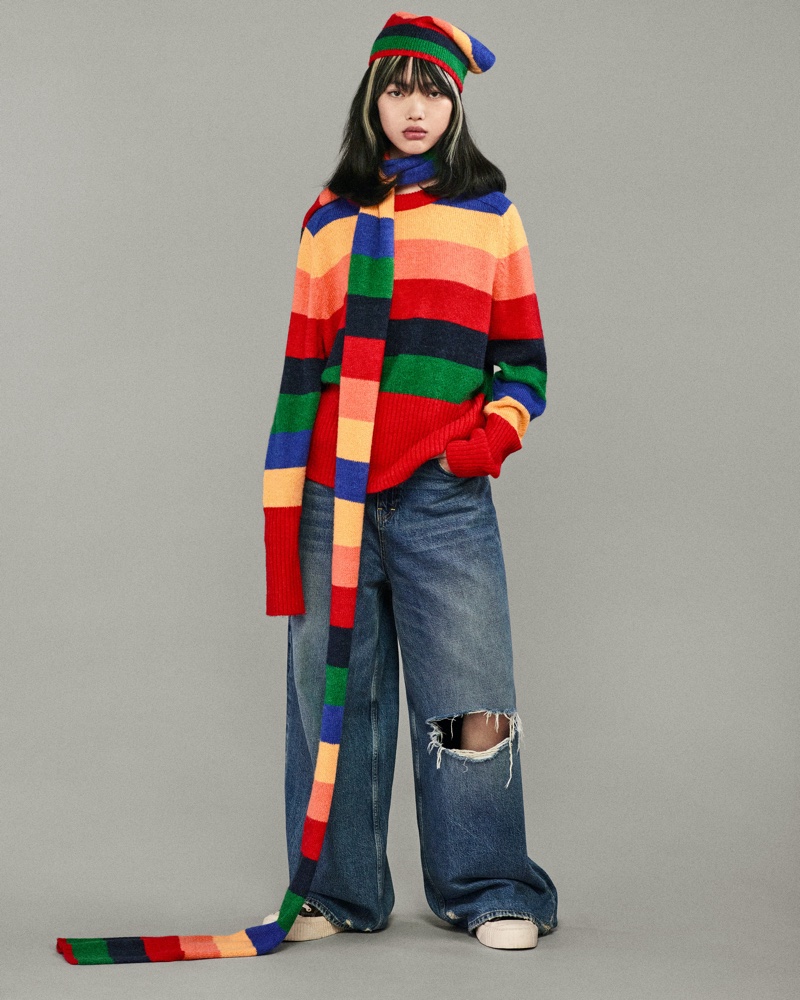 Accessories play a pivotal role in the 'Cutie Chaos' collection, with each piece carefully curated to enhance the overall aesthetic. The selection of headwear and scarves is designed to inject a playful yet thoughtful layer to the vintage-inspired knitwear.
Meanwhile, the denim offerings stand out with their ripped, relaxed fits, offering baggy and straight-leg options that resonate with the collection's theme of fluidity and comfort.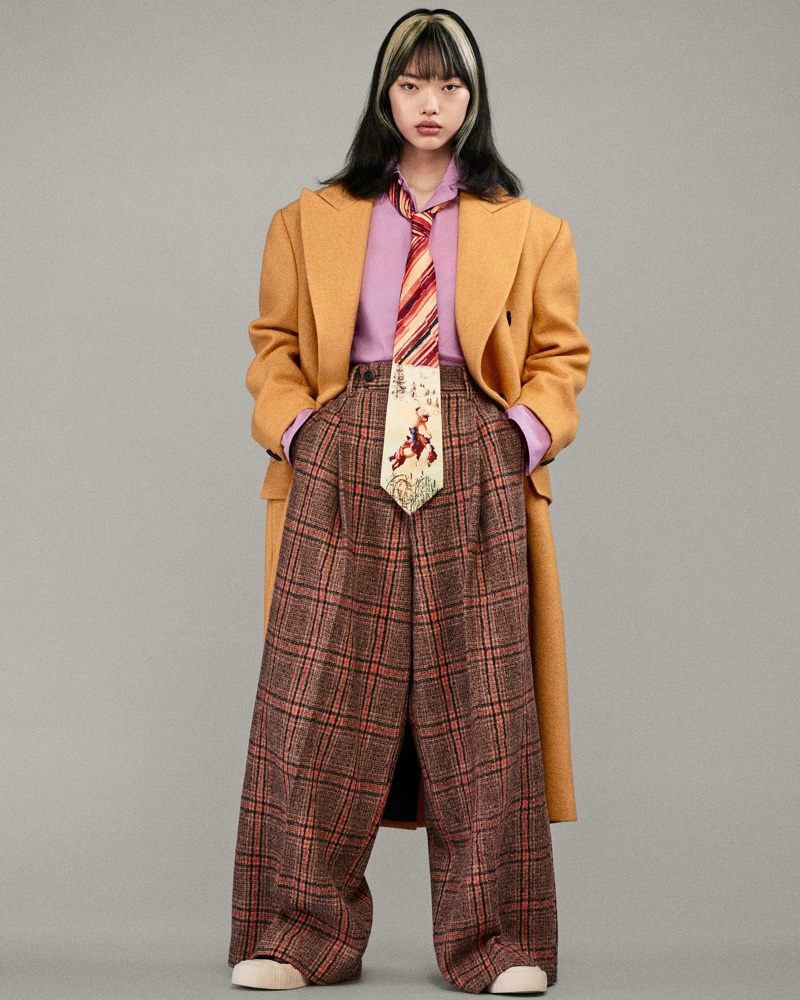 Footwear is not forgotten, with chunky-soled sneakers rounding out the looks, ensuring that from head to toe, the wearer is enveloped in a cohesive narrative of style that Lambert and Zara have crafted.
The conscious choice of materials such as recycled wool and organic cotton reflects a commitment to eco-friendly fashion practices.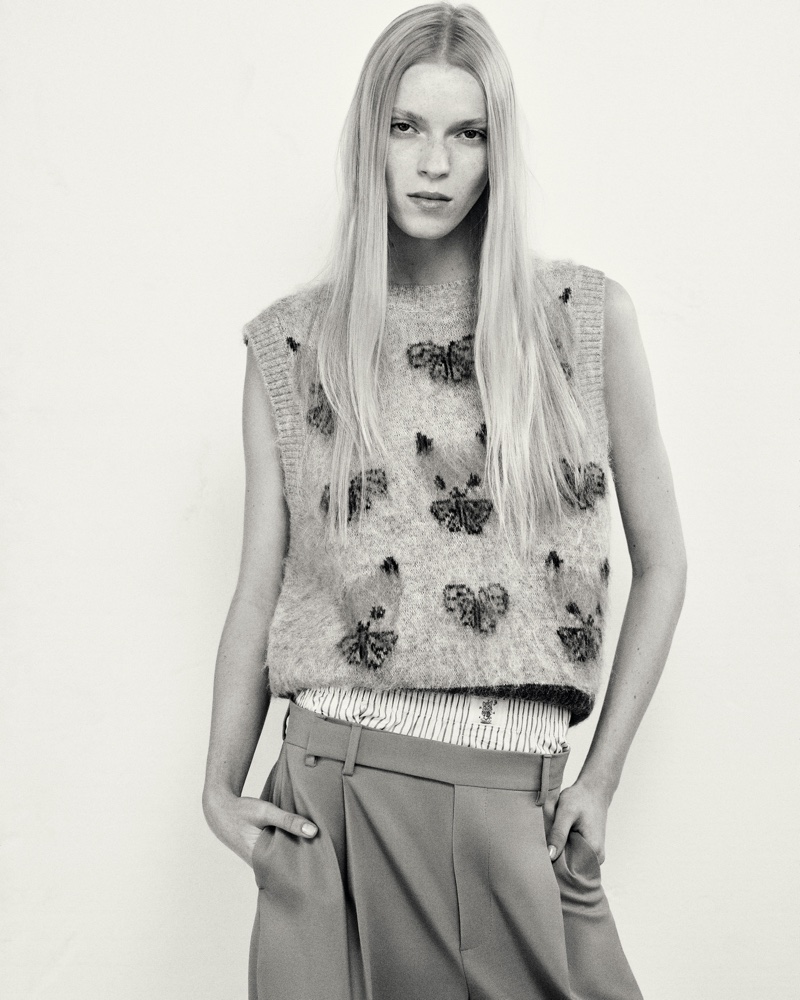 As the collection rolls out on November 13th on Zara.com and in select stores, it follows in the footsteps of Zara's previous ventures, such as its retro-inspired fall 2023 denim and the esteemed collaboration with photographer Steven Meisel.