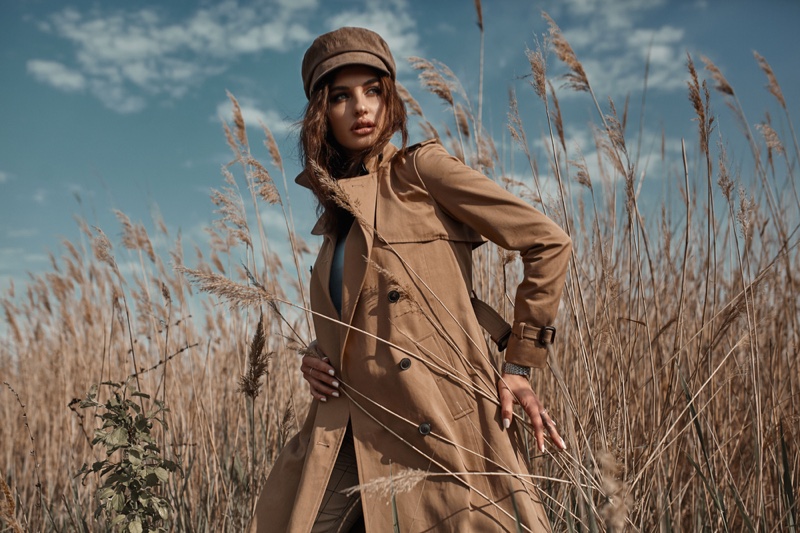 British fashion has long been renowned for its creativity, innovation, and ability to push boundaries. From classic heritage British designer brands to cutting-edge newcomers at London Fashion Week, the British designer scene is home to some of the most iconic labels in the industry.
With a rich history and a unique sense of style, these names have captivated audiences around the world with their distinctive aesthetic and commitment to quality craftsmanship. Read on, and we will take a closer look at some of the most famous British fashion labels, exploring their history, their influence on the industry, and what sets them apart from their peers in America and beyond.
British Designer Brands
Alexander McQueen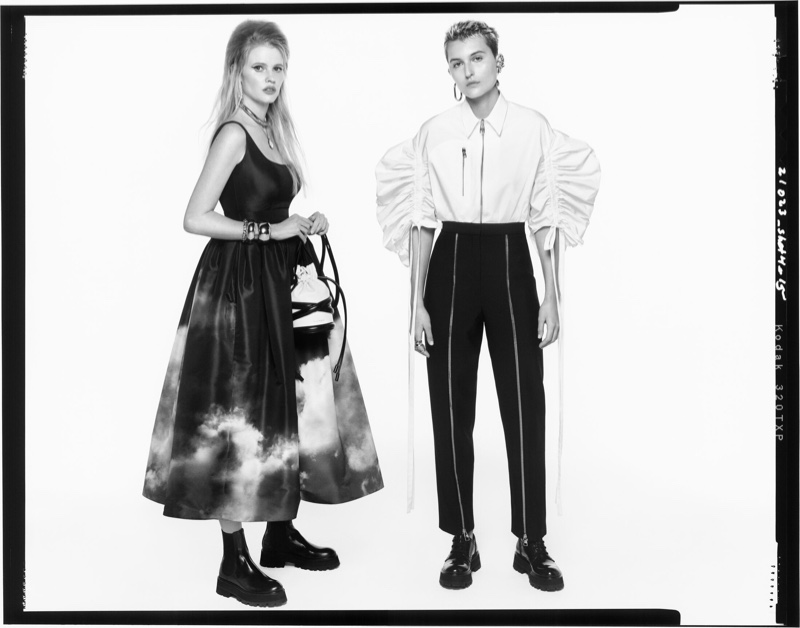 Alexander McQueen, the legendary British designer, left an indelible mark on the fashion world with his imaginative, boundary-pushing designs. His legacy lives on through the expert stewardship of his successor, Sarah Burton, who has continued to honor McQueen's vision while bringing her unique perspective to the brand.
Under Burton's creative direction, McQueen has remained at the forefront of fashion with beautiful and provocative collections. Burton's attention to detail and expert tailoring have been vital to McQueen's continued success, and her designs have been worn by some of the world's most influential women.
McQueen's influence on the fashion world is undeniable. Famously, Kate Middleton wore an Alexander McQueen wedding dress during her 2011 wedding to Prince William. Under Burton's leadership, the label's legacy continues to thrive.
Burberry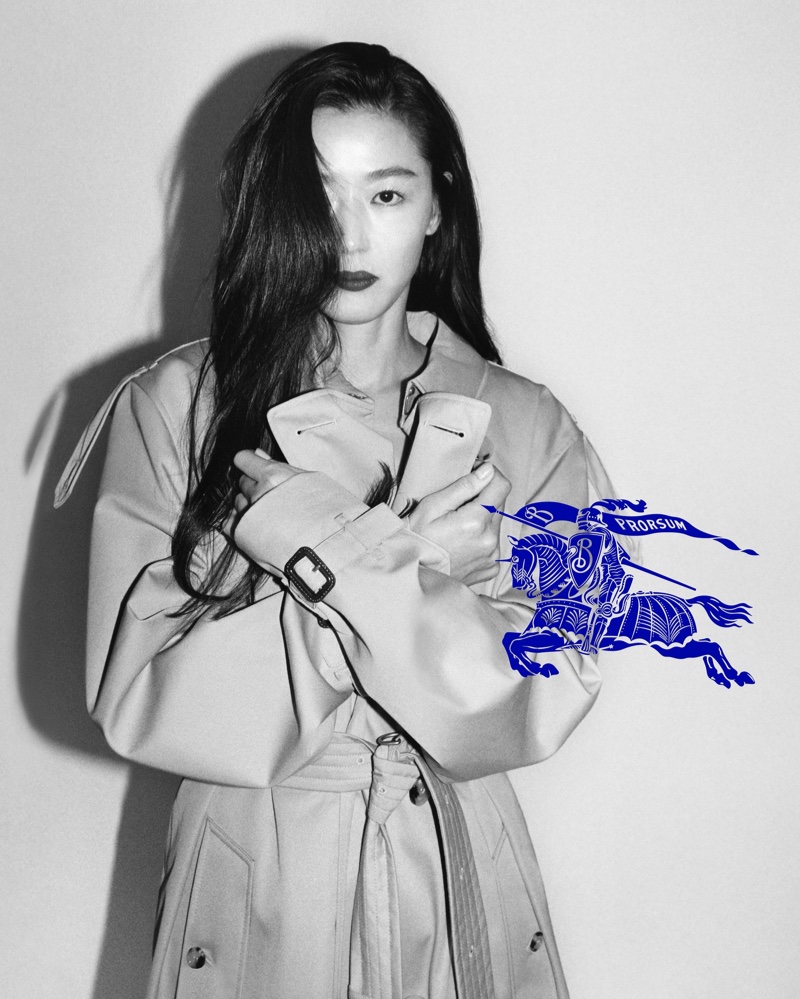 Burberry, the iconic British brand, has a rich heritage of over 150 years since its founding by Thomas Burberry. The iconic trench coat is a hallmark of the label. In fact, even held a Royal Warrant for supplying clothing to the Queen, a mark of the company's longstanding association with the British royal family and its reputation for quality craftsmanship. Famous creative directors of the label include Christopher Bailey and Riccardo Tisci.
With new creative director Daniel Lee, the company has transformed, with a renewed focus on bringing its hallmarks into the modern era. Lee's designs are a masterful fusion of tradition and innovation, focusing on expert craftsmanship and attention to detail. Their clean lines and muted colors characterize his collections, and luxurious fabrics, with a subtle nod to the house's signature check pattern.
Lee's approach to fashion has earned him widespread acclaim, and his designs have been worn by some of the world's most stylish individuals. Under Lee's leadership, Burberry has continued to evolve and innovate, cementing its status as one of the world's most important and influential designer brands.
Christopher Kane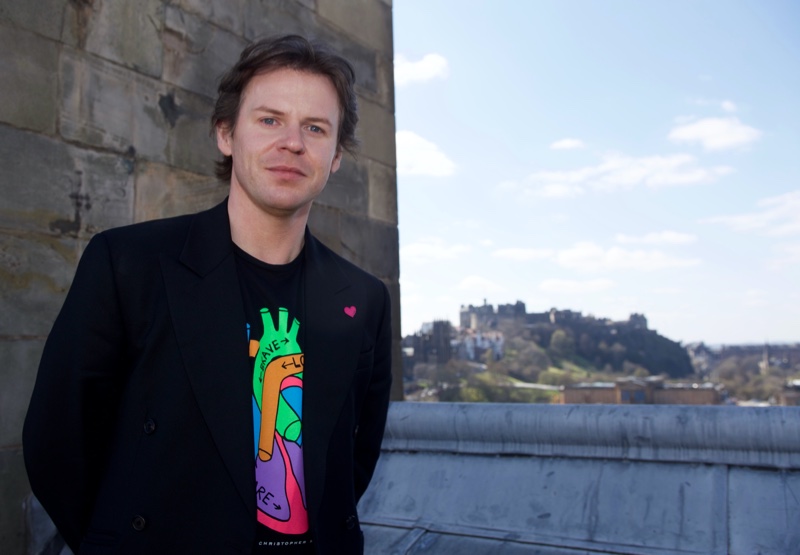 Christopher Kane is a celebrated fashion designer who launched his eponymous brand in 2006. His creations are known for their bold and innovative designs, blending art and fashion in unique and unexpected ways. Kane's collections feature a mix of textures, materials, and prints that play with contrasting colors and patterns to create a distinctive aesthetic.
Kane's background in textiles and garment construction is evident in his attention to detail and the quality of his designs. He has received numerous awards and accolades for his work, including the prestigious British Fashion Council's New Designer of the Year award in 2007.
Kane's designs have been worn by a number of high-profile celebrities, including Rihanna, Alexa Chung, and Emma Watson, further cementing his status as a leading figure in the fashion industry. With his innovative and daring approach to design, Christopher Kane continues to push the boundaries of fashion and inspire others in the industry.
Jimmy Choo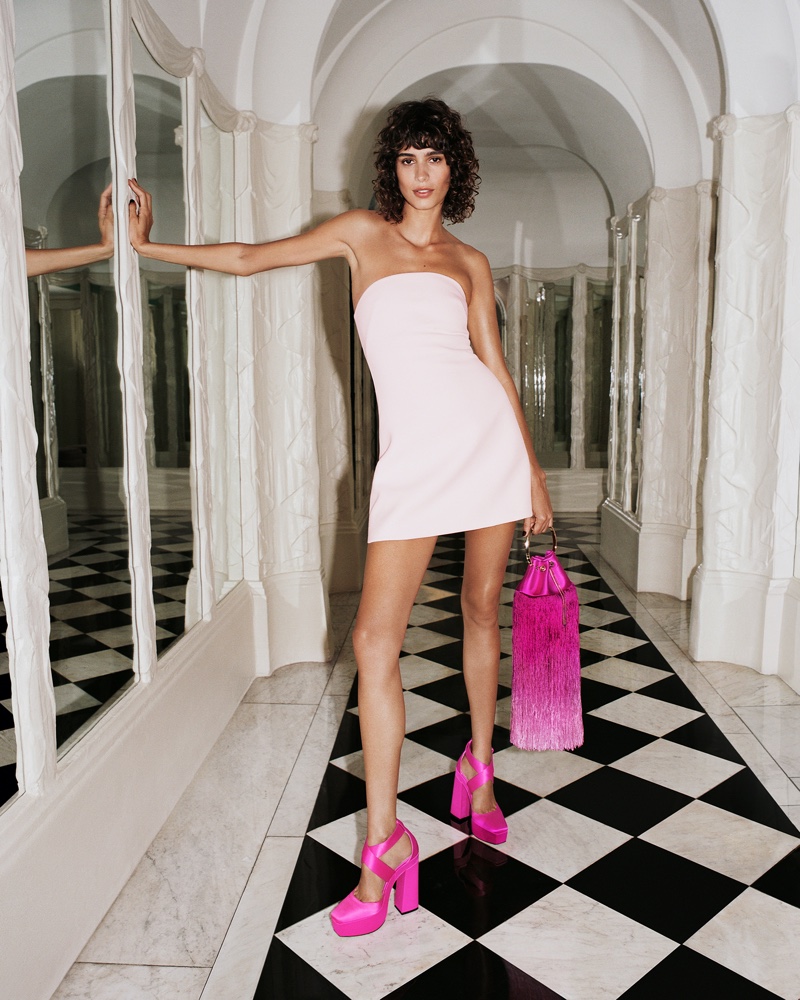 Jimmy Choo is a British fashion brand specializing in high-end shoes, handbags, and accessories for those not in the know. Established in 1996 by Malaysian shoe designer Jimmy Choo and Vogue accessories editor Tamara Mellon, the label quickly rose to prominence thanks to its impeccable craftsmanship and style.
The company's shoes are renowned for their elegant designs, intricate details, and use of the finest materials, such as exotic leathers and Swarovski crystals. Over the years, Jimmy Choo has expanded its offering beyond footwear to include luxury goods like handbags, small leather goods, and eyewear.
The company has also collaborated with a number of high-profile designers and celebrities. But what sets Jimmy Choo apart from other luxury labels is its ability to combine sophistication with a playful sense of fun.
Each season, the company releases a range of shoes and accessories that are both elegant and daring, from the iconic sky-high stilettos to the more casual sneakers adorned with glitter and studs.
Lulu Guinness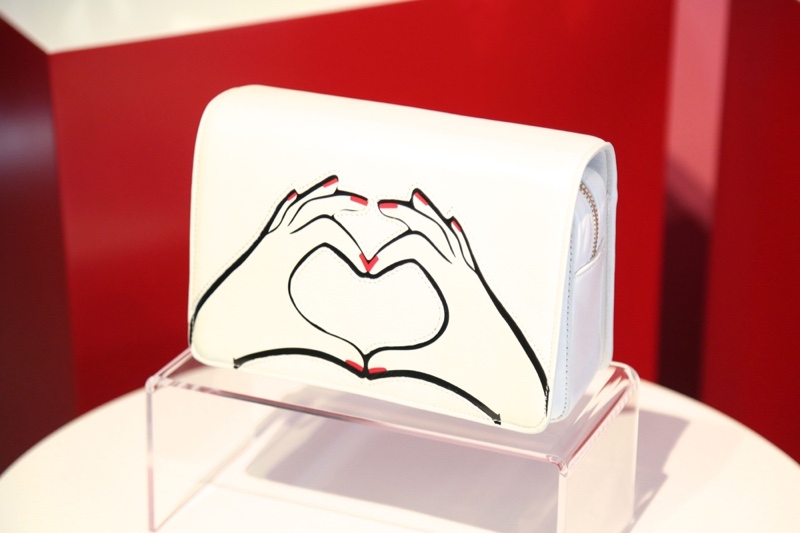 Lulu Guinness is a British brand known for its playful, whimsical, feminine designs. Founded in 1989 by Lulu Guinness, the label's handbags and accessories are instantly recognizable for their bold colors, quirky shapes, and unique details.
Guinness' background in illustration and graphic design is evident in her designs, which often feature bold and whimsical motifs like lips, hearts, and eyes. Her handbags have become iconic pieces in the fashion world, adorning the arms of celebrities and fashionistas alike.
The company has expanded beyond handbags to accessories, from sunglasses and scarves to phone cases and keychains. Despite this expansion, Lulu Guinness has remained true to its playful and distinctive aesthetic, making it a favorite among fashion lovers looking for something a little different.
Paul Smith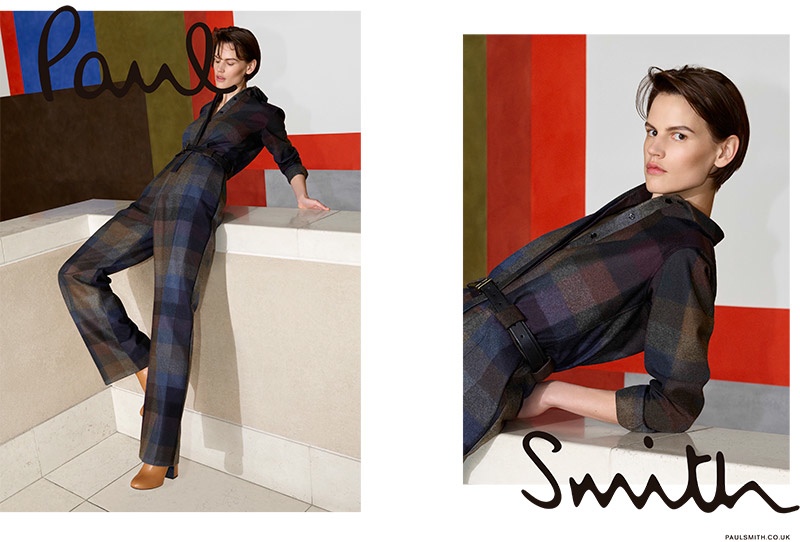 Paul Smith, the legendary British fashion designer, is known for his irreverent and playful designs that celebrate individuality and self-expression. While Smith's brand is best known for its menswear, his womenswear collections are equally noteworthy, focusing on bold colors, unique prints, and unexpected details.
Smith's designs are a masterful fusion of classic British tailoring and contemporary style, focusing on individuality and confidence. His commitment to quality and craftsmanship has earned him a legion of devoted fans, and his designs have been worn by some of the world's most stylish women.
Smith's label remains a significant force in the fashion industry, with his collections continuing to inspire and influence designers worldwide.
Self-Portrait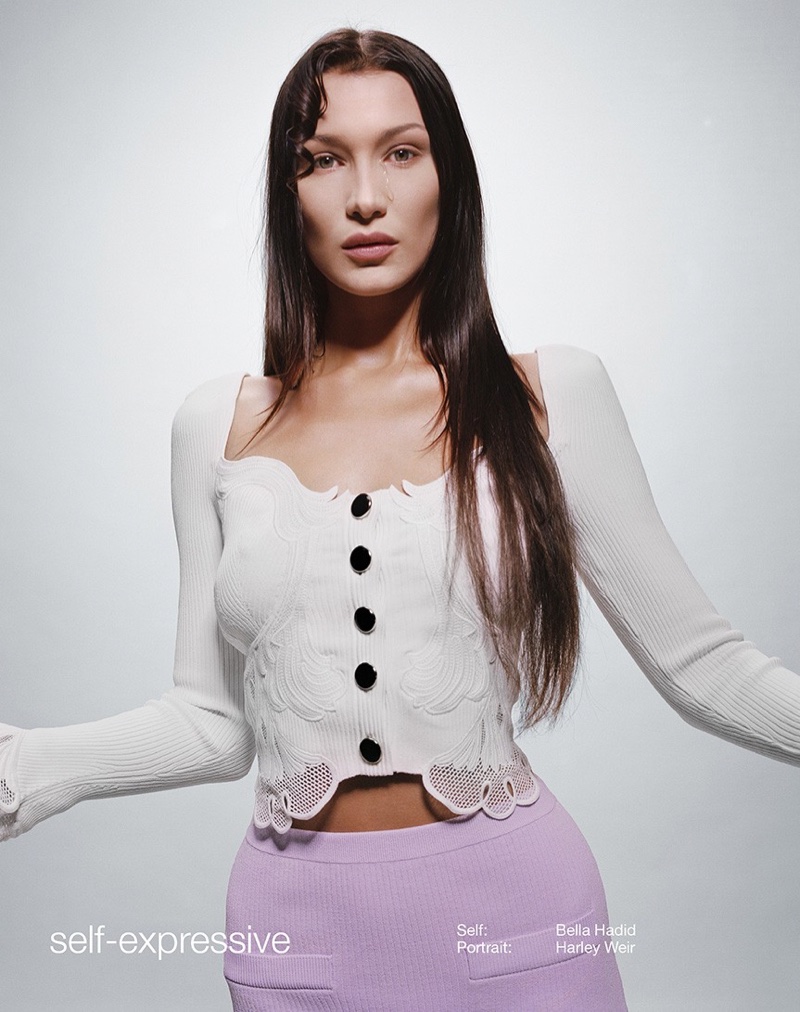 Self-Portrait is a London-based fashion label known for its contemporary yet feminine designs. Founded in 2013 by Malaysian-born designer Han Chong, the brand has quickly gained a reputation for its innovative use of lace, embroidery, and other intricate details.
Chong's background in fashion design (he studied at Central Saint Martins) is evident in the label's collections, which feature clean lines, flattering silhouettes, and unexpected twists that make them stand out from other labels. Self-Portrait's dresses are particularly popular, with their intricate lace patterns and flattering shapes making them a favorite among fashion-forward women.
Despite its relatively short history, Self-Portrait has already established itself as a major player in the fashion world. Its designs are worn by celebrities and style icons around the globe, like Meghan Markle, Michelle Obama, and Naomi Campbell. With its unique aesthetic and commitment to quality craftsmanship, the label will continue making waves in the fashion industry for years to come.
Stella McCartney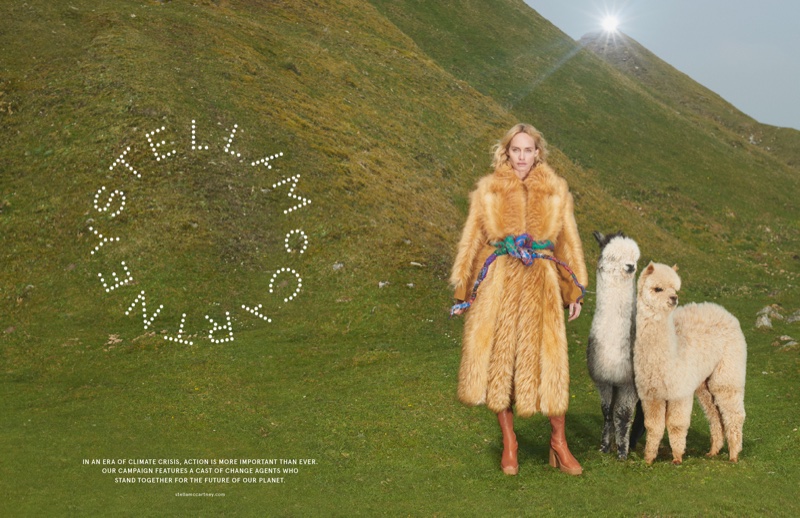 Stella McCartney is one of the most prominent names sustainably and ethically, and her eponymous brand continues to push the boundaries of eco-consciousness in the industry. She won the Designer of the Year title at the British Fashion Awards in 2012.
McCartney's designs are known for their effortless and understated elegance, focusing on clean lines and impeccable tailoring. Her use of innovative materials such as organic cotton and recycled polyester has set a new standard for sustainable brands; with a goal for net zero carbon emissions by 2040.
The British designer's commitment to animal rights is also reflected in her collections, with a strict no-fur, no-leather policy. The label's eco-friendly ethos has maintained its commercial appeal, with McCartney's designs frequently seen on red carpets and in fashion editorials.
McCartney's fashion label is a shining example of how fashion can be both stylish and responsible, and it's no wonder she continues to be a trailblazer in the industry with her designs worn by Gwyneth Paltrow, Charlize Theron, and Rihanna.
Ted Baker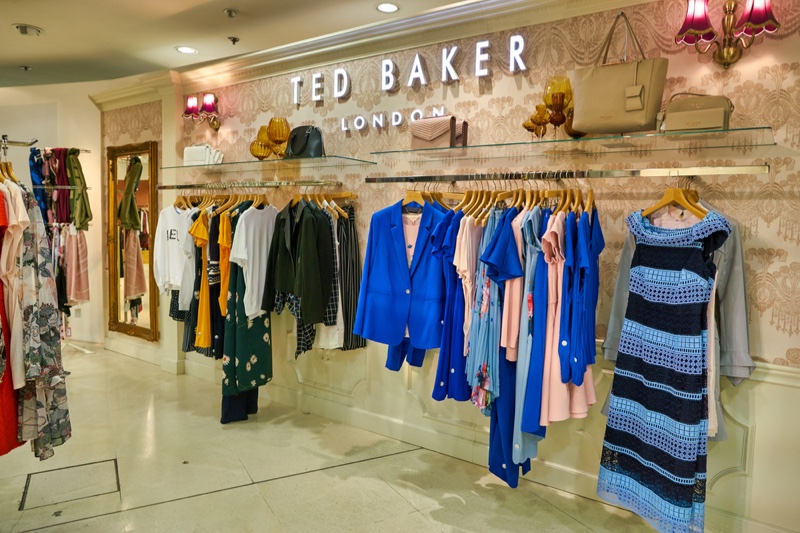 Ted Baker is a British clothing brand founded in Glasgow in 1988. Known for its distinctive mix of traditional and contemporary design elements, the company has become a go-to destination for those looking for high-quality, stylish clothing and accessories.
Ted Baker's designs are characterized by their attention to detail, focusing on quality fabrics, intricate embellishments, and unexpected touches that set them apart from other labels. The label's collections span everything from womenswear and menswear to accessories and fragrances, making it a one-stop shop for fashion-conscious shoppers.
Despite its growth in recent years, Ted Baker has remained true to its roots, maintaining its commitment to quality craftsmanship and unique design elements. With its sophisticated yet playful approach to fashion, Ted Baker continues to inspire and delight fashion lovers worldwide.
Temperley London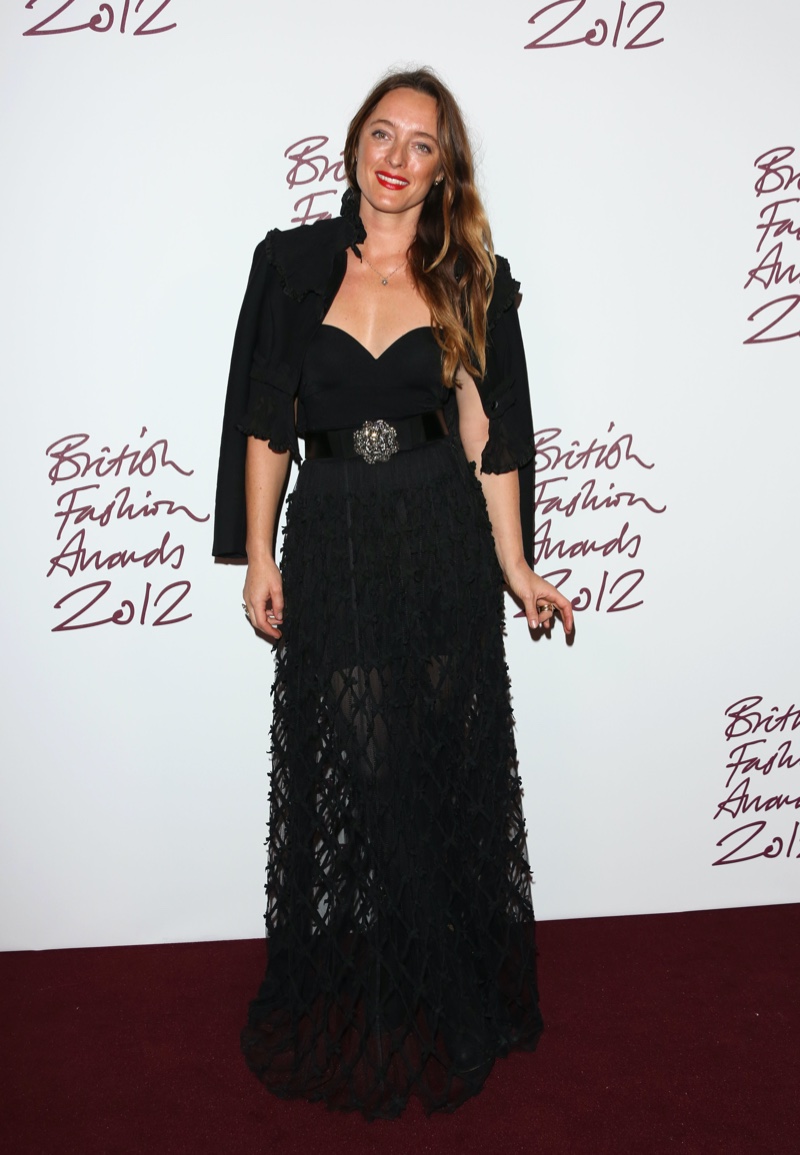 Temperley London is a British luxury brand founded by Alice Temperley in 2000. The label is known for its romantic and bohemian style, which features intricate details, luxurious fabrics, and a focus on craftsmanship. It offers a range of clothing and accessories, including ready-to-wear collections, bridal wear, and jewelry.
The lines are designed with the modern woman in mind and are made with the highest-quality materials. Whether you're looking for a flowy and romantic dress for a special occasion, a stylish outfit for a night out, or a statement piece of jewelry to add to your collection, Temperley London has something for everyone. The label is about making women feel confident and beautiful through fashion choices.
In recent years, the company has collaborated with a number of high-profile designers and celebrities, such as actress Sienna Miller, to bring fresh and exciting perspectives to the label. With its commitment to quality, craftsmanship, and style, Temperley London remains a leading force in the fashion industry.
Victoria Beckham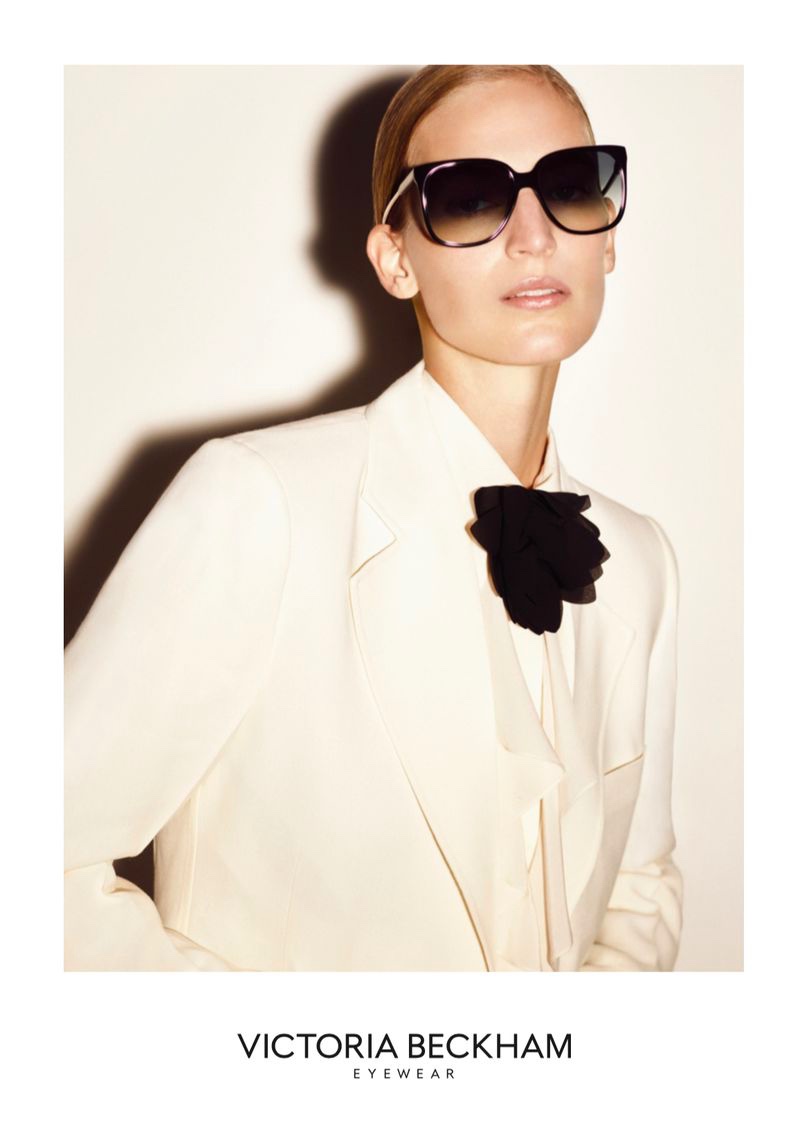 Victoria Beckham is a fashion designer who has built a highly respected and coveted label over the years. Her eponymous brand, launched in 2008, is known for its sleek, sophisticated, timeless, and modern designs.
Beckham's fashion line showcases her signature style, which is understated and refined yet undeniably glamorous. Her collections often feature clean lines, impeccable tailoring, and a muted color palette, all contributing to the label's signature aesthetic. One of the hallmarks of Victoria Beckham's label is its attention to detail.
From the luxurious fabrics to the precision of the cuts, each piece is meticulously crafted to create a perfect balance between form and function. The label's ready-to-wear collections are renowned for their versatility, allowing women to transition from day to night in style effortlessly.
In addition to clothing, the Victoria Beckham fashion label includes accessories, eyewear, and beauty products designed to complement the label's core offerings.
Vivienne Westwood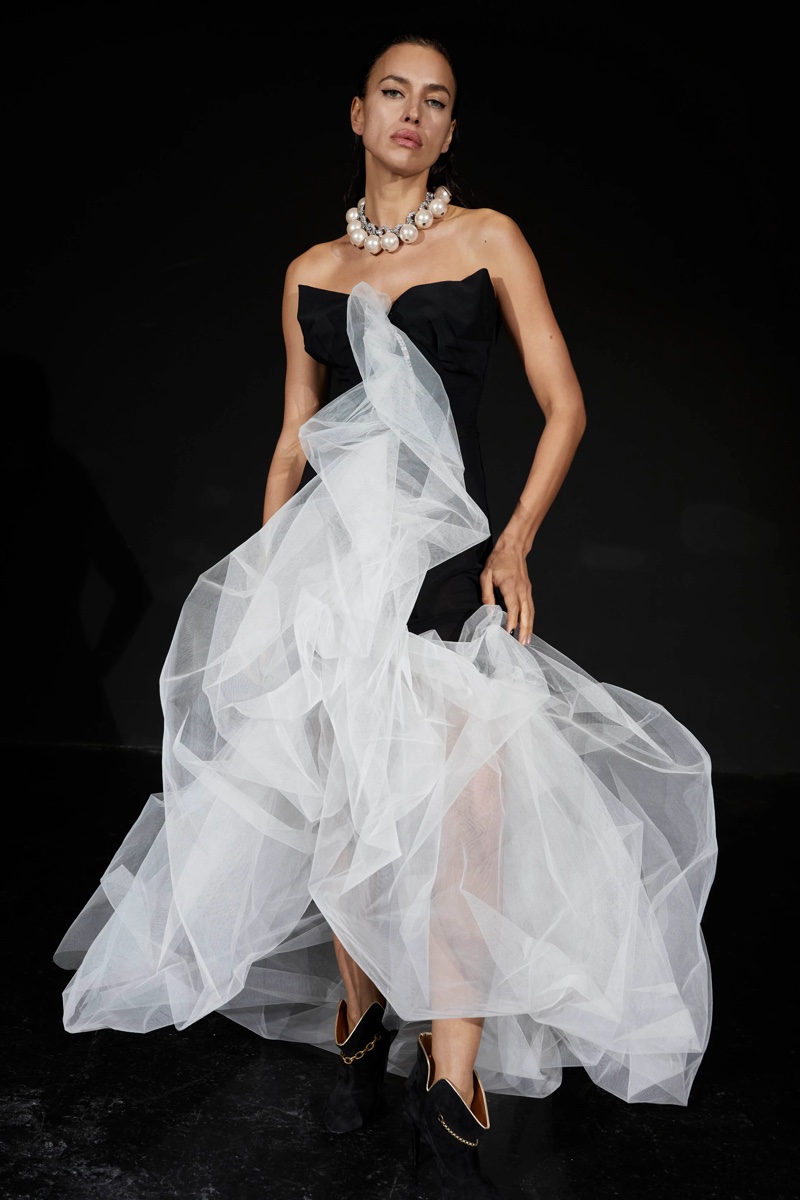 Vivienne Westwood, the British fashion designer and icon left a powerful legacy that continues to influence the fashion world today. Her eponymous brand, now an extension of her heritage, is known for its rebellious and provocative designs that challenge traditional notions of fashion. 
Westwood's approach to design was characterized by her irreverent spirit and her commitment to activism, using fashion as a tool to speak out against social and political issues. Her designs often featured punk-inspired elements, asymmetrical cuts, and bold graphics, reflecting a unique and visionary approach that earned her a devoted following.
The brand's commitment to sustainability and inclusivity is also evident in its designs, which celebrate individuality and self-expression. Vivienne Westwood's legacy inspires and influences designers worldwide, cementing her place as a significant force in the fashion industry.
Final Words on British Designer Brands
Now you have explored some of the most iconic and innovative British designer brands. From Burberry's timeless elegance to Alexander McQueen's avant-garde vision, these names have made an indelible mark on the industry, inspiring and influencing generations of designers and fashion lovers alike.
Whether rooted in tradition or pushing the boundaries of what is possible, each of these labels shares a commitment to quality, craftsmanship, and the pursuit of beauty and creativity. As fashion continues to evolve and adapt, we can be sure that these labels will continue to play an important role in shaping the industry's fashion.