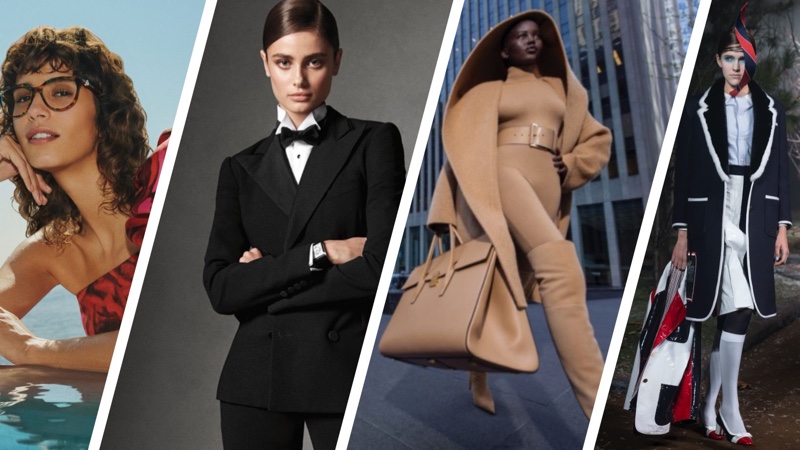 Dive into the vibrant world of United States fashion as we explore the realm of influential American designer brands that have shaped the industry and captured the hearts of fashion across the globe.
From the bold, trailblazing spirit of New York City to the relaxed, sun-kissed vibes of San Francisco, California, these labels exhibit an extraordinary blend of innovation, creativity, and a deep-rooted appreciation for the diverse cultural landscape that defines the United States.
Join us on a thrilling journey as we uncover the stories, inspirations, and undeniable allure of these iconic labels like Marc Jacobs, Ralph Lauren, and Calvin Klein. Prepare to be captivated by the remarkable talent and ingenuity that are the hallmarks of American fashion design.
American Designer Brands
Calvin Klein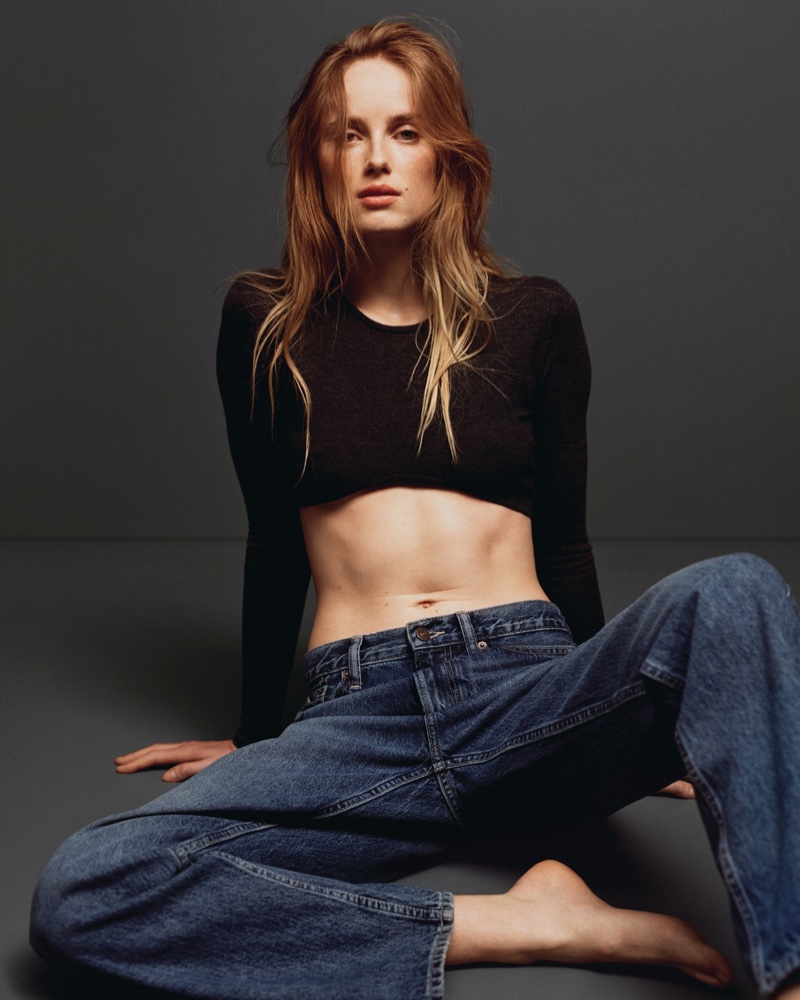 Calvin Klein, the American fashion designer, is a true icon of the industry. Known for his minimalist and modern designs, Klein revolutionized American fashion in the 1980s with his sleek and simple aesthetic. Clean lines and neutral colors characterize his designs and expert tailoring, and his influence on the fashion world has been far-reaching.
Klein's brand has expanded beyond clothing to include fragrances, accessories, and home goods. Talented designers have carried on his legacy, each putting their unique stamp on the brand while staying true to Klein's original vision.
Calvin Klein remains a significant force in the fashion industry, with its designs continuing to inspire and influence designers worldwide.
Carolina Herrera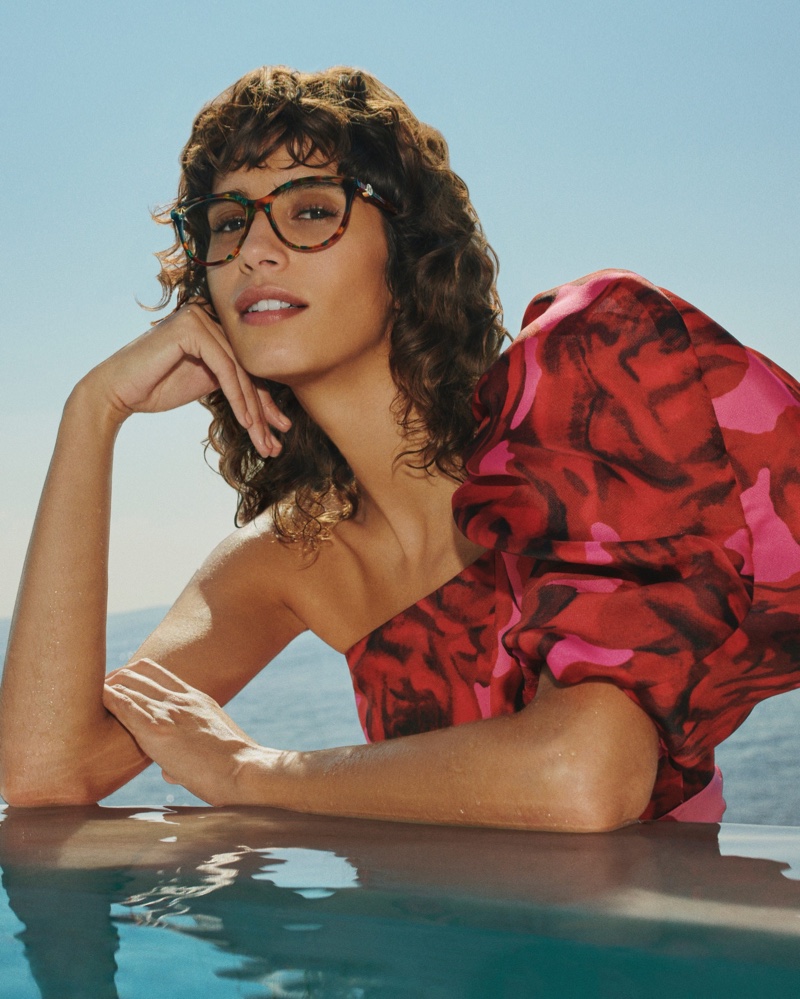 Carolina Herrera, a dazzling name in the world of high fashion, is a label founded by the fabulous Venezuelan-American designer Carolina Herrera in 1980. Known for her elegance and eye for detail, With roots in Latin America, Herrera's creations blend classic sophistication and modern sensibility.
The American clothing brand has since grown beyond just clothing, expanding its reach to include fragrances and accessories. Today, it stands as a symbol of refined taste and timeless glamour while continuing to captivate fashion enthusiasts all around the globe with its enchanting creations.
So, if you're seeking a touch of chic and luxurious style, Carolina Herrera is a name you simply can't ignore.
Coach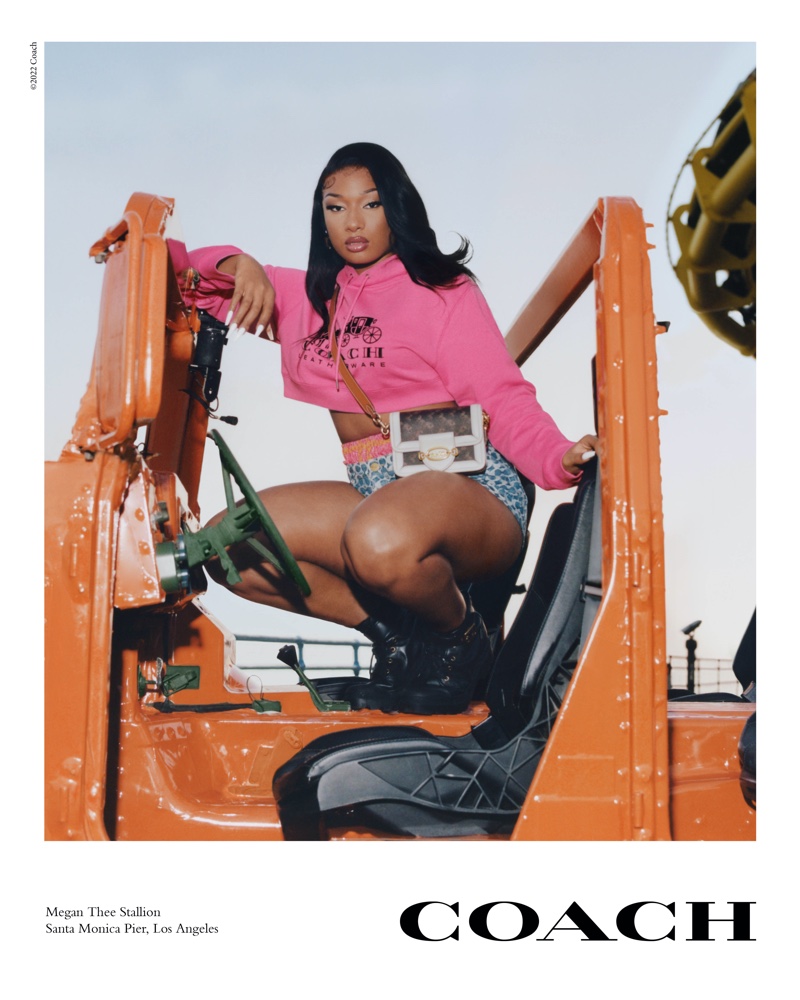 The storied American brand Coach has a rich heritage in luxury leather goods. Founded in the bustling metropolis of New York City in 1941, this label has become synonymous with quality craftsmanship and timeless designs.
Initially catering to men's wallets and billfolds, Coach shifted its focus to women's handbags in the 1950s. It was during the 1960s that the iconic "Cashin Carry" line was introduced, featuring bags made from the label's signature glove-tanned leather.
Fast-forward to the present day, Coach has become a global brand offering an extensive range of products, including handbags, wallets, shoes, jewelry, and even fragrance. Its distinctive logo, featuring a horse and carriage, is instantly recognizable and carried at retailers like Saks Fifth Avenue and Neiman Marcus. The label's commitment to using only the highest quality materials and skilled craftsmanship has remained unwavering throughout its long history.
Kate Spade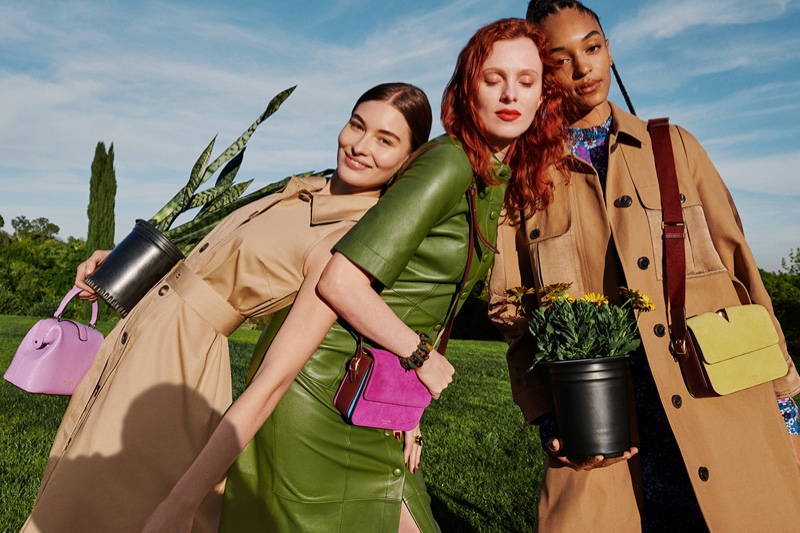 Kate Spade is an American fashion brand founded in 1993 by the late Kate Spade and Andy Spade. The company is known for its playful and feminine style, which features bold colors, graphic patterns, and quirky details. Spade started by designing handbags, and her first collection quickly became popular for its simple yet stylish designs.
Over the years, the company has expanded to become a lifestyle brand, including clothing, footwear, jewelry, and home goods, all with the same signature style that made it famous. The label is about making women feel confident and joyful through fashion choices.
The collections are designed for the modern woman who wants to express her style and have fun with her fashion choices. Whether you're looking for a statement handbag, a playful dress, or a chic pair of shoes, Kate Spade has something for everyone.
Marc Jacobs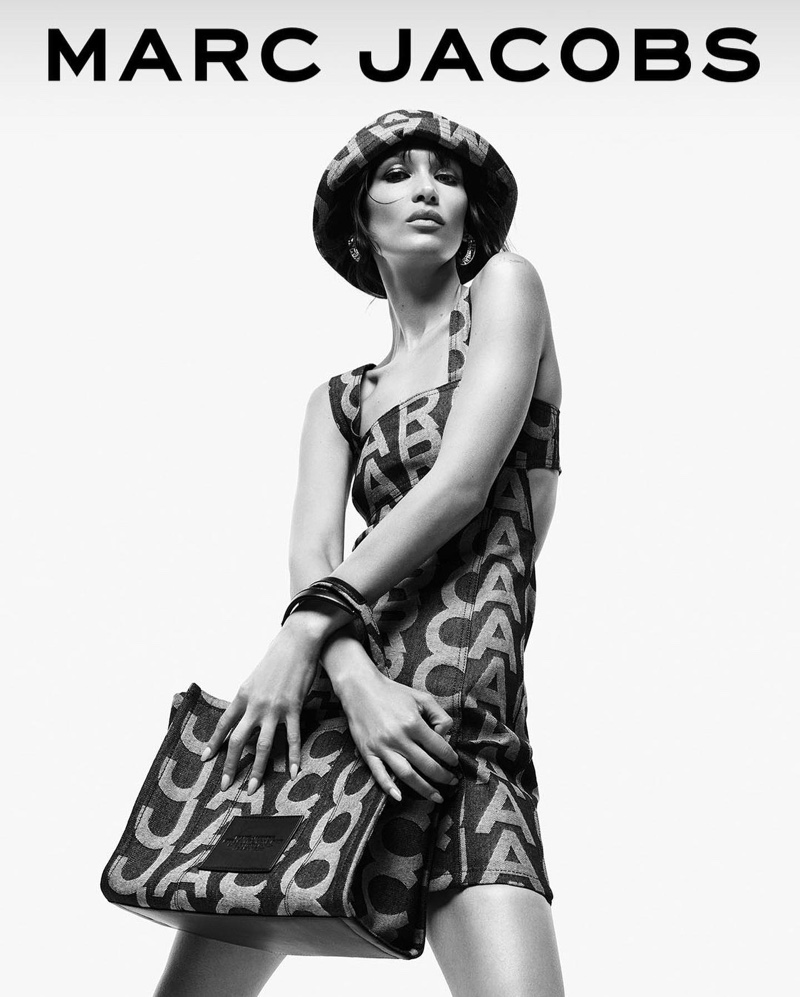 A true icon of American fashion, Marc Jacobs, the eponymous brand, has become synonymous with edgy, irreverent designs that push the boundaries of style and convention. Founded by the man himself in 1984, the label quickly rose to prominence thanks to its unique blend of high fashion and streetwear influences.
The brand has always been unafraid to take risks and challenge the status quo, from the infamous grunge collection of the early 1990s to the recent avant-garde creations that have made waves on the runway. He even conquered French fashion, going on to become the creative director of Louis Vuitton for 16 years.
But Marc Jacobs is more than just a fashion label – it's a cultural phenomenon. This brand has always been at the cutting edge of contemporary culture, from dressing pop stars like Lady Gaga and Miley Cyrus to partnerships with some of the biggest names in art and design. The Daisy fragrance is the brand's most famous scent and has remained popular among women since its launch in 2007.
Michael Kors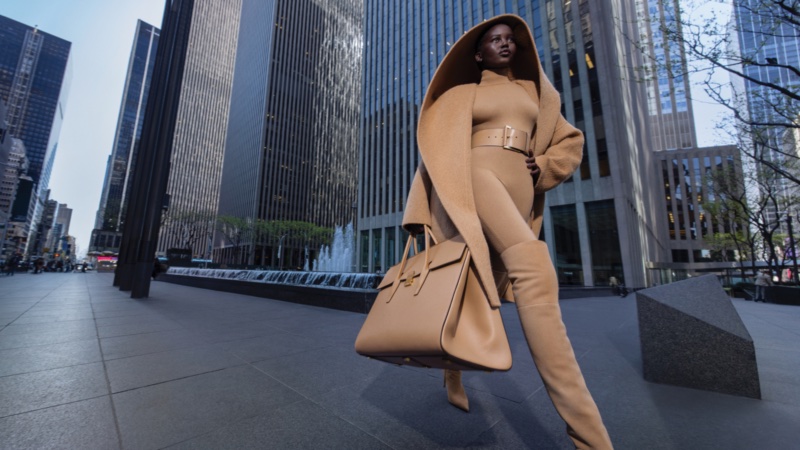 Michael Kors is an American luxury fashion brand that has taken the world by storm with its distinctive designs and signature aesthetic. Known for its glamorous yet accessible approach to high-end fashion, Michael Kors has carved out a unique place in the industry that continues to captivate fashion enthusiasts and trendsetters alike, from Los Angeles to New York City.
The brand was founded by designer Michael Kors in 1981 and has been a fixture of the fashion landscape for over four decades. From its humble beginnings as a small boutique in New York City, Michael Kors has grown into a global powerhouse, with a presence in over 100 countries and a loyal following of fans worldwide.
At the heart of the Michael Kors brand is a commitment to creating clothing and accessories that exude a sense of effortless elegance. From sleek and sophisticated handbags to show-stopping dresses and statement-making outerwear, Michael Kors's designs are all about making a bold and confident statement.
One of the hallmarks of the Michael Kors brand is its ability to balance classic design elements with modern touches that keep its collections fresh and relevant. Whether it's a timeless trench coat updated with unexpected details or a sleek jumpsuit in a bold, contemporary print, Michael Kors always strikes the perfect balance between timeless elegance and modern flair.
Oscar de la Renta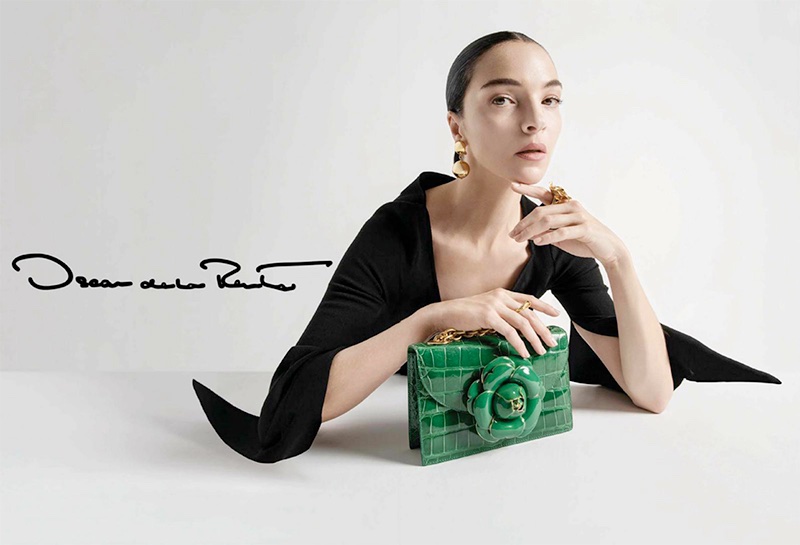 Oscar de la Renta is a legendary label that has captured the hearts and minds of style connoisseurs around the world. Founded by the iconic designer of the same name in 1965, the brand is well known for its timeless elegance, feminine sophistication, and unparalleled artisanship.
With its unwavering commitment to celebrating the beauty and grace of women, the Oscar de la Renta brand has become an enduring symbol of luxury and refinement. Every garment, from stunning ball gowns to elegant separates and statement-making accessories, is imbued with a sense of power and poise that has become the brand's trademark.
From luxurious fabrics to intricate embroidery and shimmering sequins, every element of an Oscar de la Renta garment is carefully crafted to create a truly exceptional piece with a focus on detail.
Throughout its illustrious history, the Oscar de la Renta brand has dressed some of the most influential women in the world, from First Ladies to Hollywood stars.
Proenza Schouler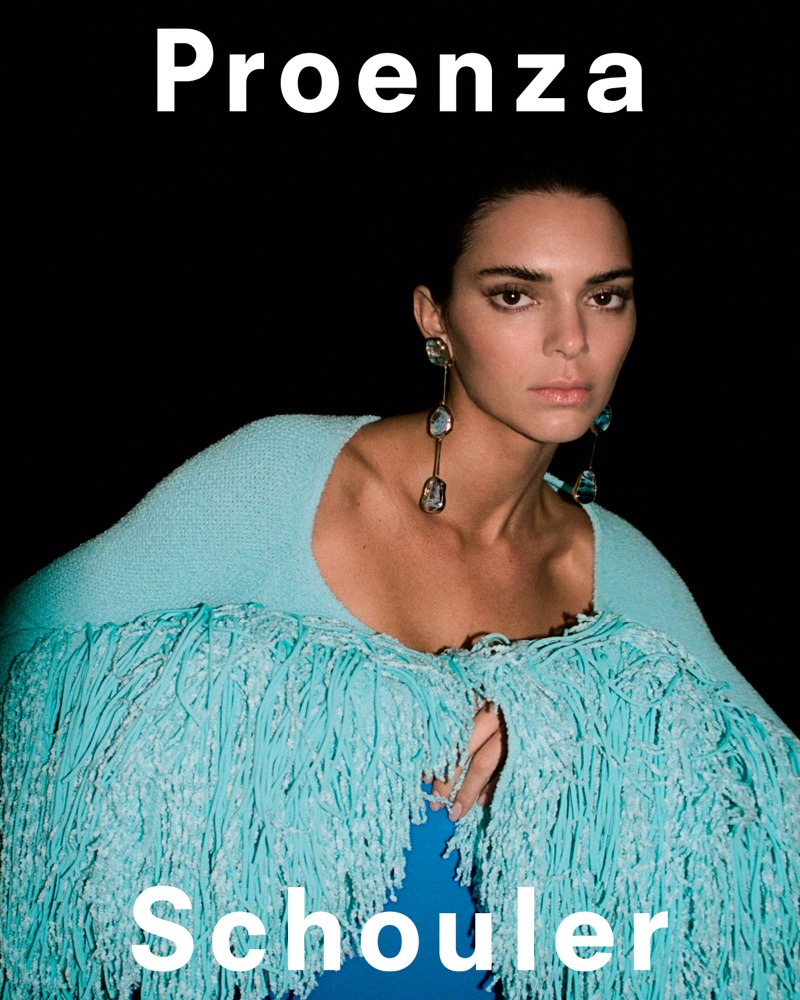 Proenza Schouler, a name that echoes innovation and artistic flair, is a cutting-edge fashion label founded by the talented duo Jack McCollough and Lazaro Hernandez in 2002. Inspired by their studies at the prestigious Parsons School of Design, they have crafted a label celebrated for its bold, contemporary designs and masterful craftsmanship.
Schouler's unique designs fuse eclectic prints, vivid colors, and unconventional silhouettes, making it a go-to for those seeking a daring and avant-garde wardrobe. The label's ingenious creations have captured the hearts of style icons and the fashion world, earning numerous accolades and awards.
Proenza Schouler is the label to watch if you're eager to step into the world of high fashion with a touch of daring originality. Rightfully so, it's been worn amongst stars like Dua Lipa, Kim Kardashian, and Anne Hathaway.
Ralph Lauren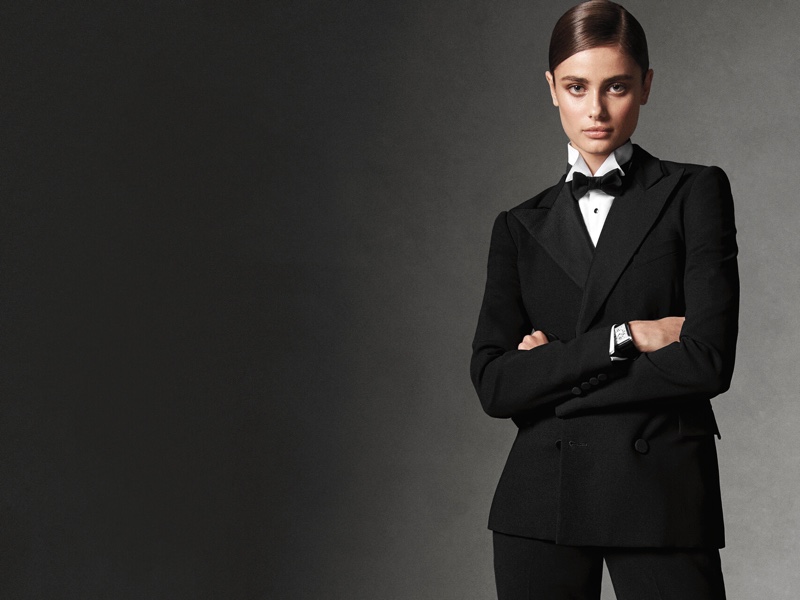 Ralph Lauren, the legendary American fashion designer, is known for his timeless and iconic designs that embody the essence of classic American style. Lauren's brand is synonymous with luxury, quality, and effortless elegance, with his collections featuring expert tailoring, rich fabrics, and understated sophistication.
Lauren's influence on the fashion world has been immense. His designs have been worn by some of the world's most stylish and influential people, like Michelle Obama, Gwyneth Paltrow, and Hillary Clinton. The label even created multiple wedding dresses for Jennifer Lopez. His label has expanded beyond fashion to include fragrances, home goods, and restaurants.
Lauren's legacy is one of unwavering commitment to quality and style, and his brand remains a significant force in the industry today. The namesake parent company includes Polo Ralph Lauren, Ralph Lauren Purple Label, Ralph Lauren Collection, and more.
Thom Browne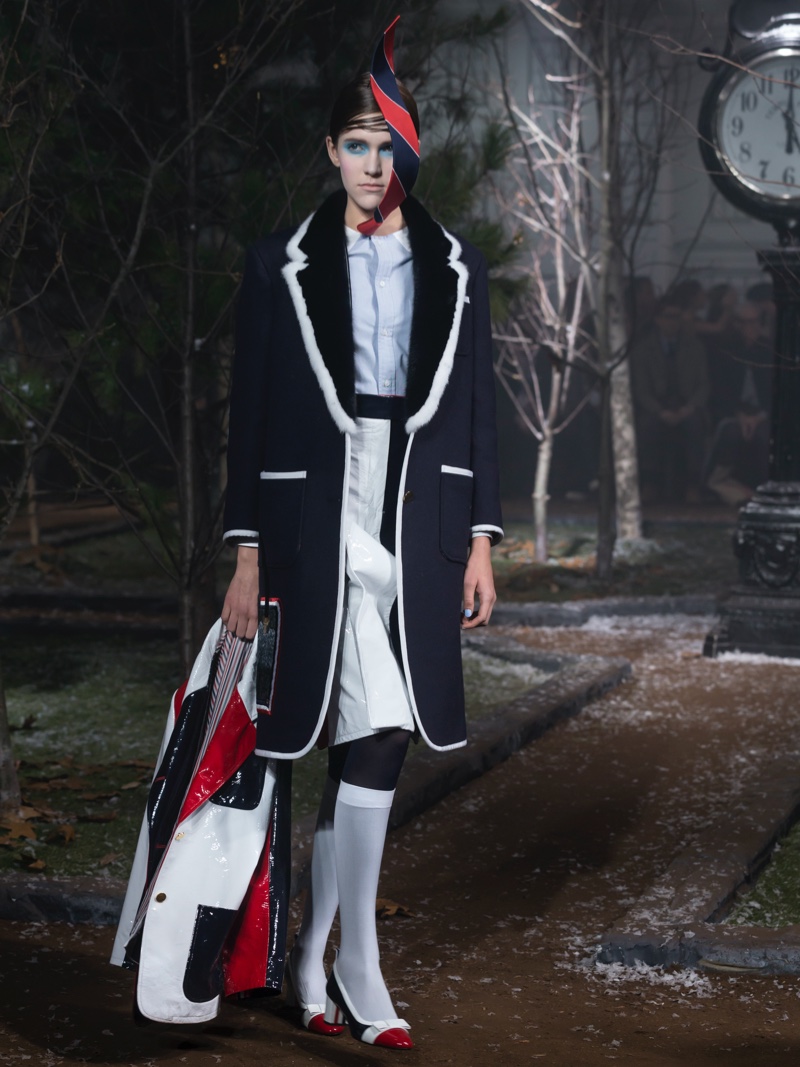 Thom Browne, the American fashion designer, is known for his playful and provocative designs that challenge traditional notions of gender and style. While Browne's brand is best known for its menswear, his womenswear collections are equally noteworthy, focusing on whimsical and avant-garde designs that celebrate individuality and self-expression.
Browne's designs often feature unexpected details, such as exaggerated proportions, playful prints, and bold colors, that blur the line between menswear and womenswear. His commitment to quality and craftsmanship is evident in every piece, and his designs have been worn by some of the world's most stylish and daring women.
Browne's brand remains a significant force in the fashion industry, with his collections continuing to inspire and challenge designers worldwide.
Tom Ford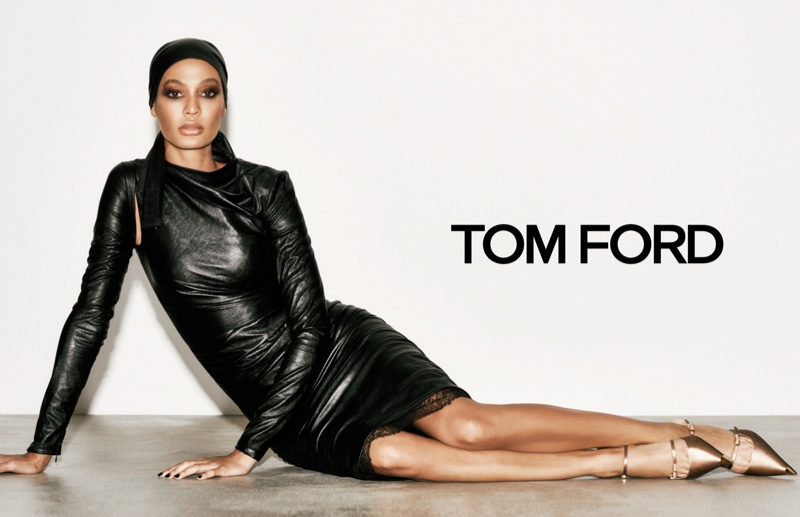 Tom Ford, the American fashion designer, has made an indelible mark on the industry with his daring and provocative designs. Ford's approach to fashion is characterized by its unapologetic sensuality and glamour, with his designs often featuring bold prints, luxurious fabrics, and daring cuts.
Ford's eye for detail and dedication to craftsmanship has earned him a legion of devoted fans, and his designs have been worn by some of the world's most stylish celebrities. Ford's influence extends beyond fashion, as he has also significantly contributed to film and fragrance. The exclusive brand also offers beauty products like lipstick, eyeshadow, and foundation.
His work is a celebration of boldness and individuality, and his legacy continues to inspire designers and fashion lovers around the world.
Tommy Hilfiger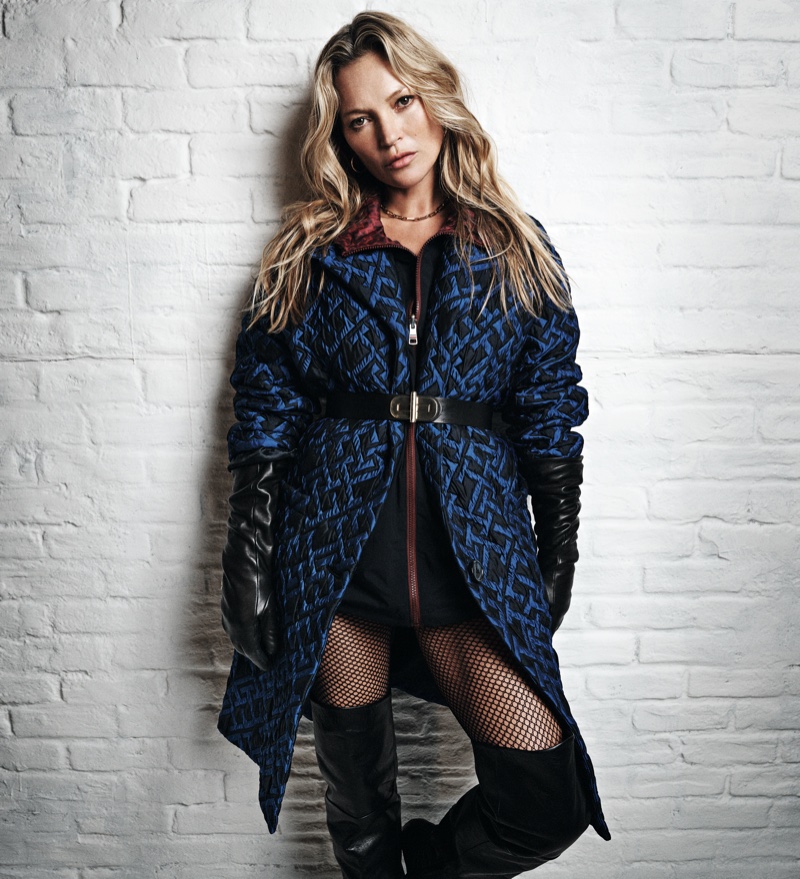 Tommy Hilfiger is an American fashion brand founded in 1985 by its namesake, Tommy Hilfiger. The brand is known for its preppy, all-American style, which features classic colors and bold logos. Over the years, Hilfiger has become a household name and is now one of the most recognizable brands in the fashion industry.
The company offers a wide range of clothing and accessories, including men's and women's, children's, and home goods. The collections are designed with a classic yet modern aesthetic and are made with high-quality materials. Whether you're looking for a crisp, button-down shirt, a cozy sweater, or a stylish pair of jeans, Hilfiger has got you covered.
Hilfiger has also collaborated with a number of high-profile designers and celebrities, including Gigi Hadid, Lewis Hamilton, and Zendaya, to bring fresh and exciting perspectives to the brand. With its commitment to quality, style, and creativity, the label continues to be a leading force in the fashion industry.
Tory Burch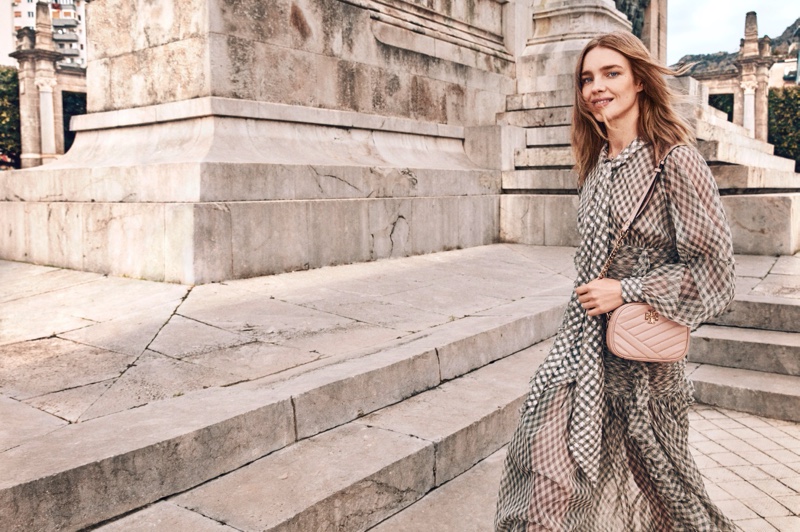 Tory Burch is a fashion brand that embodies the classic American style with a modern twist. Founded in 2004 by designer Tory Burch, the namesake label has become interchangeable with sophistication, femininity, and versatility.
At its core, the label is all about creating clothing and accessories that are both stylish and practical. From its iconic Reva ballet flats to its signature tunics and bohemian-inspired dresses, The company's designs are beloved for their effortless elegance and easy-to-wear appeal.
One of the standout features of the label is its use of bold and playful prints, which have become a signature element of the brand's aesthetic. From colorful florals to graphic geometric patterns, Burch's designs celebrate life's joy and optimism.
Despite its relatively young age, the Tory Burch brand has quickly become a favorite among fashion insiders and style-conscious women worldwide. From its distinctive logo to its bold and playful designs, the label has a unique and unmistakable identity that sets it apart from the crowd.
The Row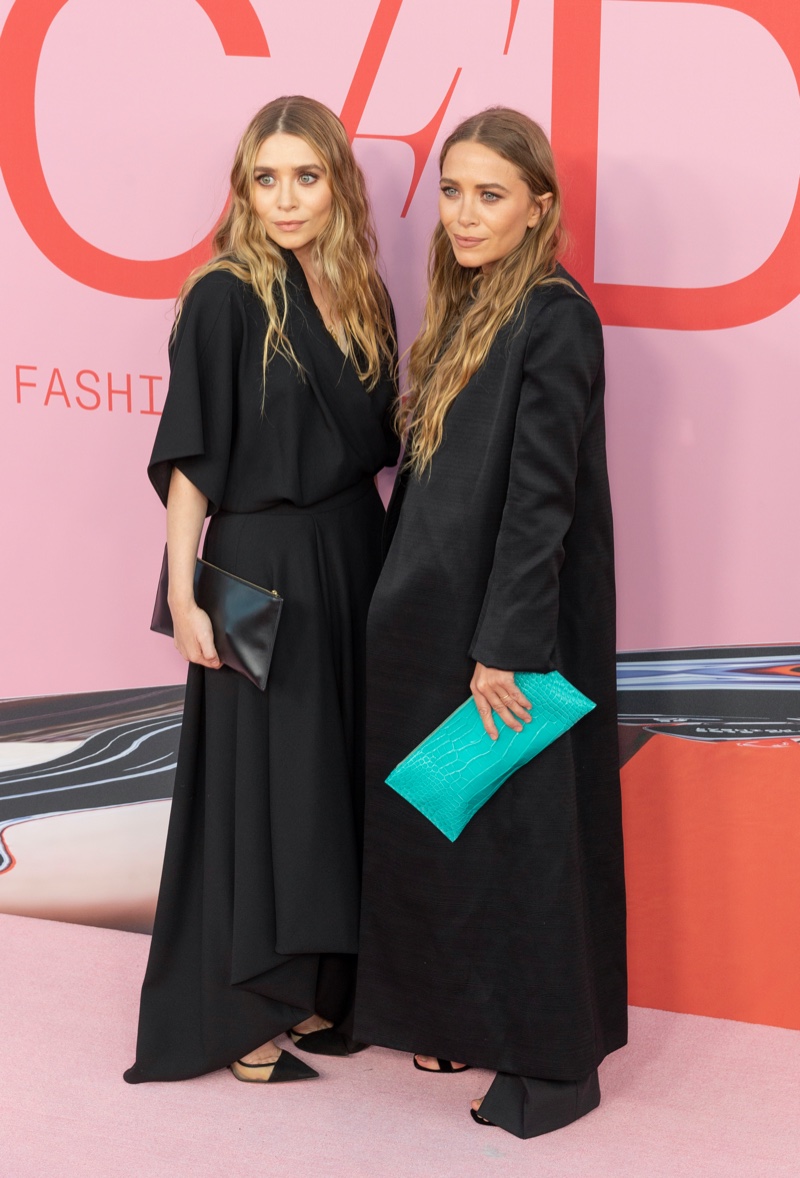 The Row, the luxury fashion brand founded by twin sisters Mary-Kate and Ashley Olsen, is a study in restrained elegance. Launched in 2006, The Row has become known for its impeccable tailoring, luxurious fabrics, and understated aesthetic.
At The Row, simplicity reigns supreme. Clean lines, muted colors, and classic silhouettes mark the brand's collections. The focus is on quality materials and expert craftsmanship, with every piece designed to be both beautiful and functional.
Despite its high-end status, The Row maintains a quiet, understated presence in fashion. The brand eschews logos and flashy branding in favor of discreet, thoughtful design. The result is a collection of clothes and accessories that exude a sense of effortless chic.
It's clear that Mary-Kate and Ashley have poured their hearts and souls into The Row. Every aspect of the brand reflects their commitment to excellence, from the sumptuous fabrics to the precision tailoring. The result is a line of clothing and accessories that is as elegant as it is timeless.
In a world where trends come and go with lightning speed, The Row stands out for its steadfast dedication to classic design and expert artisanship. With each passing season, the brand proves that opulence need not be flashy to be truly exquisite.
Vera Wang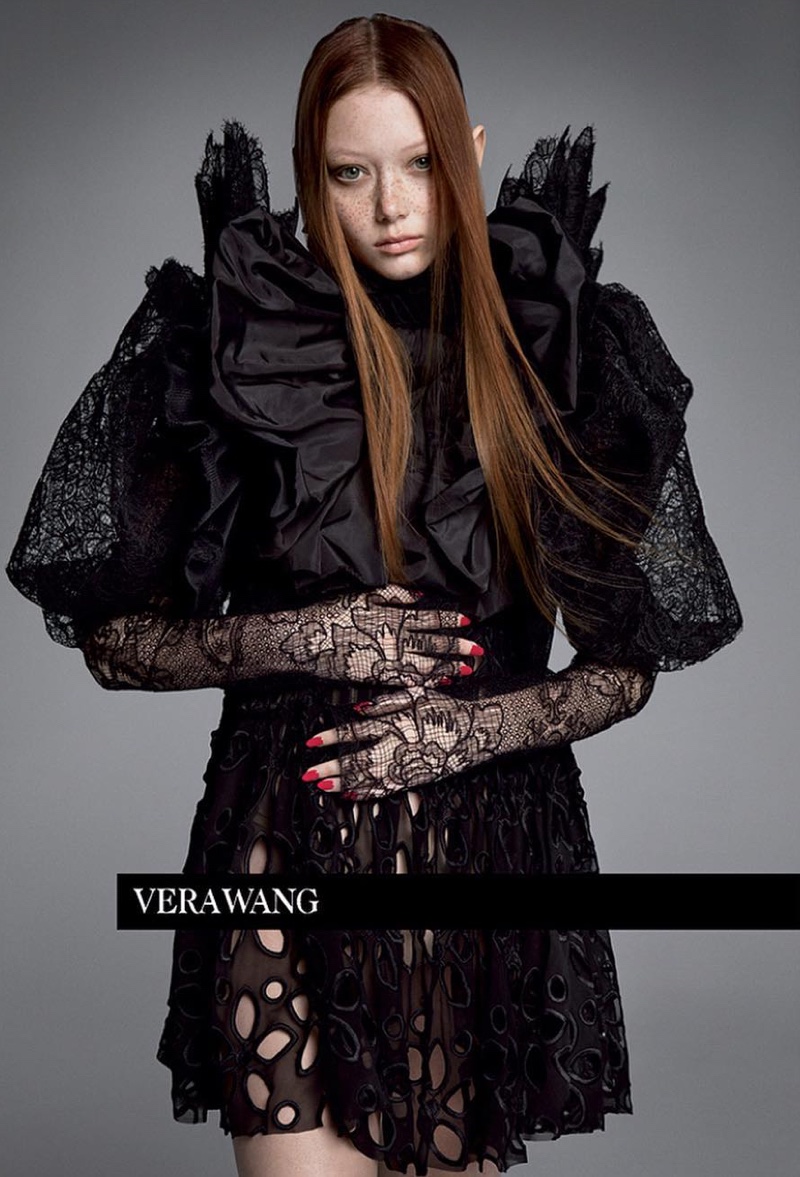 Vera Wang is a renowned American fashion designer and the eponymous brand of her luxury fashion house. Known for her stunning bridal gowns and evening wear, Wang has become one of the most recognizable names in the fashion industry.
Wang started her career as a fashion editor at Vogue and later worked as a design director for Ralph Lauren. In 1990, she launched her own bridal collection and quickly became known for her romantic and elegant gowns. Wang's designs are known for their intricate details, such as intricate lace, delicate beading, and luxurious fabrics.
Over the years, the Vera Wang brand has expanded to include ready-to-wear collections, footwear, fragrance, and home goods. Her collections are designed for the modern woman who wants to make a statement with her fashion choices.
In addition to her fashion design work, including iconic wedding dresses, Vera Wang is known for her contributions to the fashion industry. She has been honored with numerous awards, including the Council of Fashion Designers of America (CFDA) award for Womenswear Designer of the Year.
Final Words on American Designer Brands
As we conclude our captivating journey through the world of American designer brands, it's clear that these trailblazing labels have left an indelible mark on the global fashion landscape.
Through their distinctive styles, unparalleled creativity, and unwavering dedication to their craft, these visionary American designers have carved out a unique space in the industry, showcasing the true essence of American ingenuity.
From the East Coast's edgy sophistication to the West Coast's laid-back glamour, each label brings its flair, reflecting the rich cultural tapestry that defines the United States.