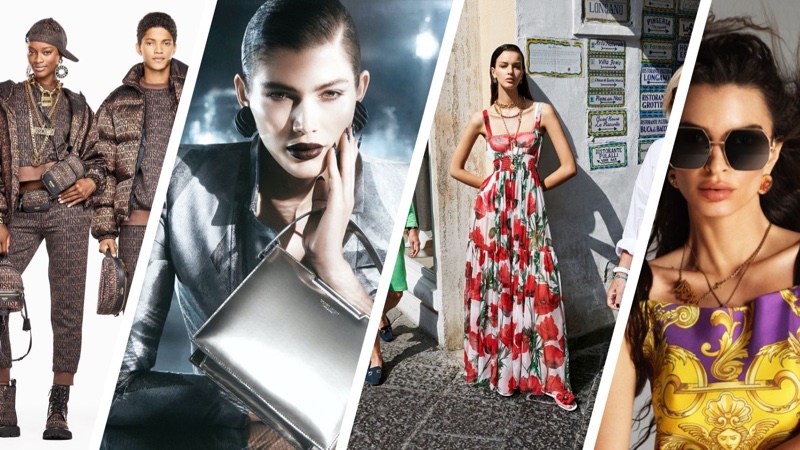 Italian designer brands have long held a distinctive allure in the vibrant and ever-evolving fashion world, seamlessly blending tradition with innovation. From the sun-soaked hills of Tuscany to the bustling streets of Milan, Italy has given birth to some of the most iconic names in the industry.
At the core of Italy's stylish heritage lies an undeniable passion for craftsmanship and a keen eye for detail. Each stitch, cut, and seam is imbued with the spirit of generations of artisans. This reverence for quality and heritage has made Italian fashion brands synonymous with sophistication and elegance.
Top Italian Designer Brands
Read on, and we'll explore the rich tapestry of Italy's fashion landscape, delving into the stories behind the legendary brands that have shaped the industry. From Versace's high-octane glamour to Armani's understated elegance, these fashion powerhouses have left an indelible mark on the global fashion scene.
Alberta Ferretti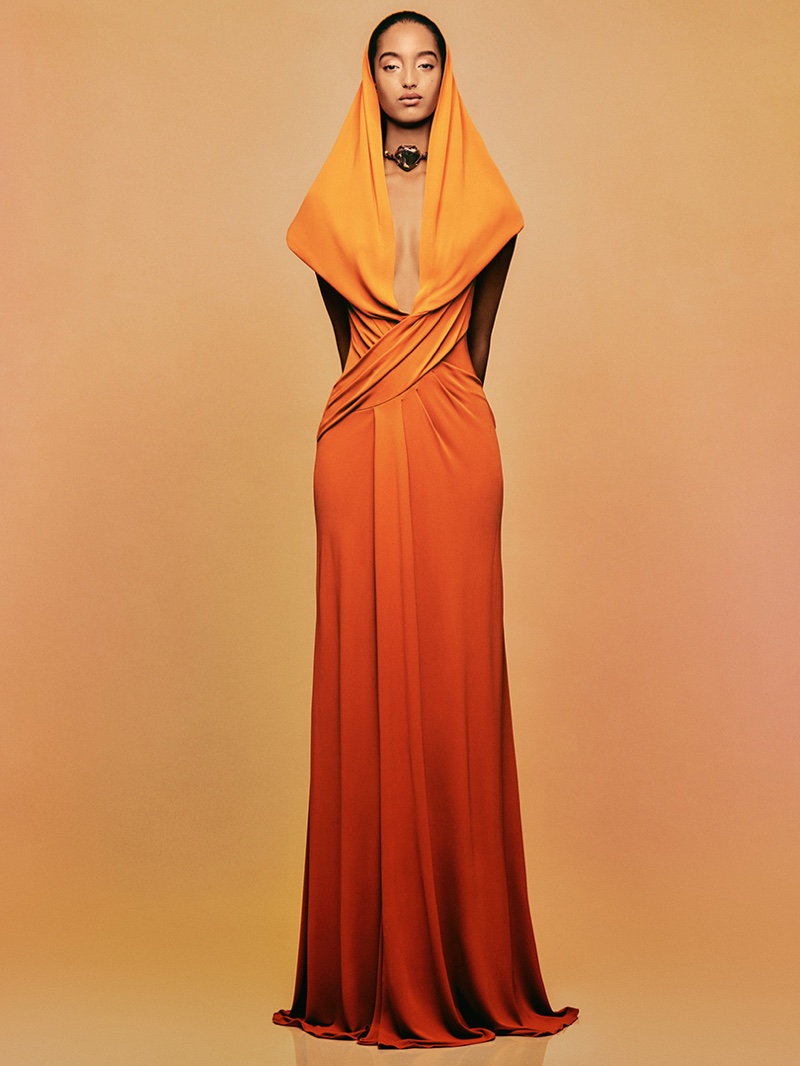 Alberta Ferretti, the Italian fashion brand founded by its eponymous designer in 1980, has long been a purveyor of ethereal beauty and romantic elegance. Known for her masterful draping, intricate embroidery, and exquisite attention to detail, Ferretti has cultivated a reputation for creating enchanting collections that exude a dreamlike quality, as if plucked from the pages of a fairy tale.
Throughout her career, Ferretti has demonstrated a keen understanding of the feminine form, crafting designs that celebrate and enhance the natural curves and contours of the body. Her creations possess a delicate, fluid grace that is at once refined and sensual, capturing the essence of the modern woman with a poetic touch.
A hallmark of Alberta Ferretti's designs is the use of sumptuous fabrics, such as chiffon, silk, and lace, which lend an air of luxury and sophistication to her collections. The intricate handiwork and impeccable craftsmanship in each garment speak to the Italian clothing brand's dedication to quality and artistry, ensuring that every piece is a true work of art.
Bottega Veneta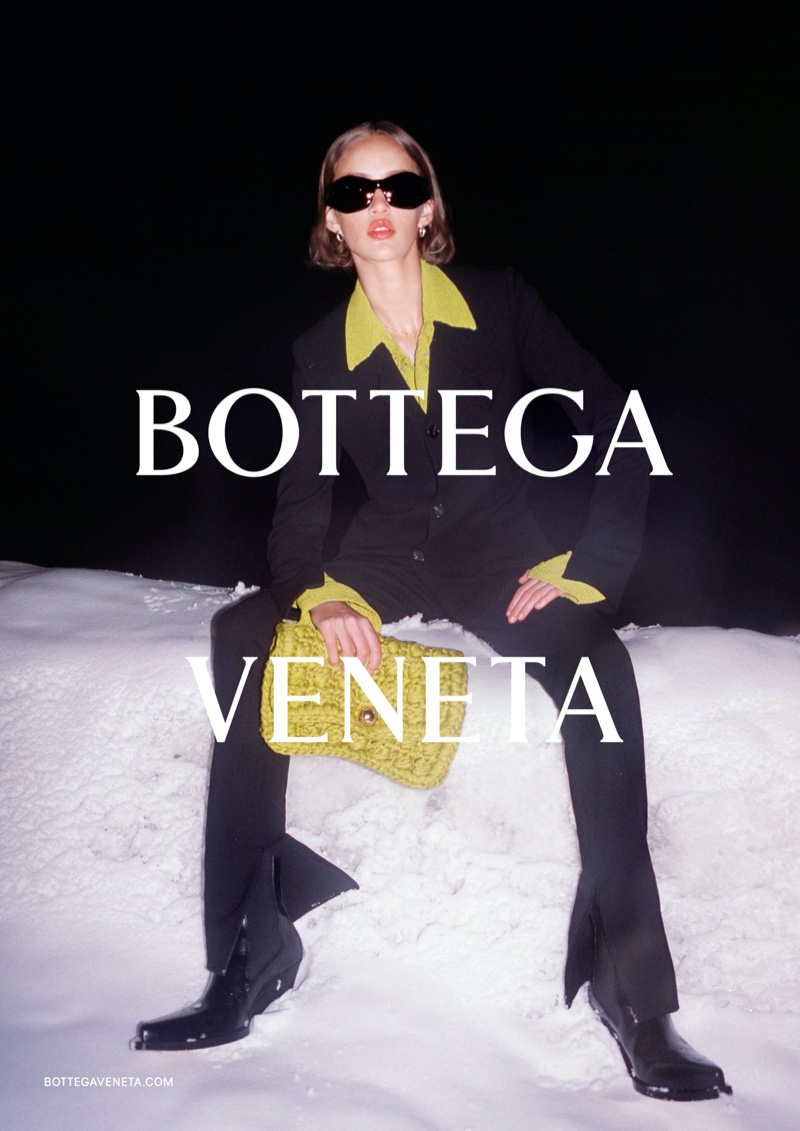 Bottega Veneta, the Italian luxury fashion label, is a brand that exudes refinement, sophistication, and understated elegance. Established in 1966, it has become interchangeable with the highest skill, quality, and exclusivity. At the heart of its ethos is its commitment to the art of handcrafted leather goods.
The brand is renowned for its exceptional leatherwork, considered some of the finest in the world. The label's signature intrecciato weaving technique is a meticulous process that involves weaving strips of leather together by hand. This technique, which the brand's founder invented, has become the hallmark of the company's leather products.
But Bottega Veneta is not just a leather goods company. Its ready-to-wear collections, shoes, accessories, and fragrances are equally impressive. The brand's clothing embodies a refined, sophisticated aesthetic that combines modernity and timeless sensibility.
Luxurious fabrics, subtle detailing, and impeccable tailoring are all the company's ready-to-wear hallmarks. In recent years, the fashion house has undergone a revitalization. Matthieu Blazy's vision for the brand is centered around a contemporary interpretation of the Bottega Veneta heritage.
He has brought a new sense of modernity to the Italian label while staying true to its roots. It's characterized by a sleek, minimalist aesthetic, bold use of color and innovative design.
Dolce & Gabbana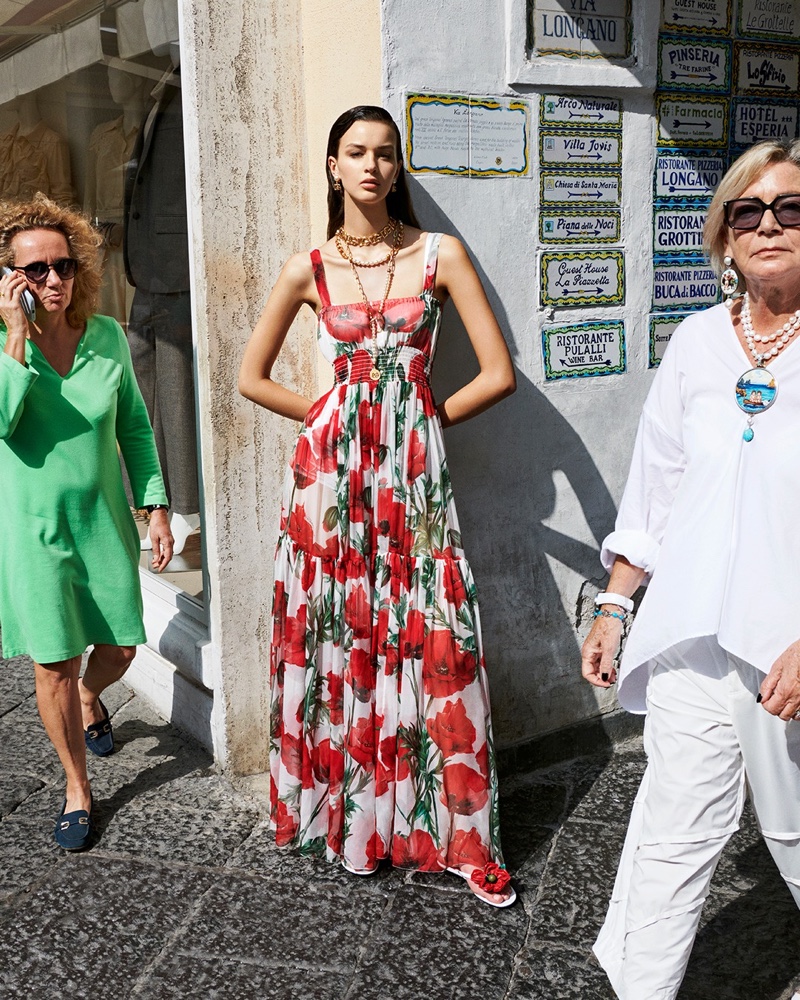 Dolce & Gabbana is a fashion label that has come to epitomize the Italian spirit of glamour, sensuality, and excess. Founded in 1985 by Domenico Dolce and Stefano Gabbana, the brand has become synonymous with opulence, femininity, and an unapologetic celebration of Italian heritage.
At its core, Dolce & Gabbana is a label that revels in the beauty and sensuality of the female form. The designers' unapologetically sexy designs have graced the bodies of some of the world's most beautiful women, from Madonna to Monica Bellucci, and have become a hallmark of their brand.
But Dolce & Gabbana is much more than just a purveyor of sex appeal. The brand's designs celebrate all things Italian, from the rich history of the country's art and architecture to its vibrant street life and sumptuous cuisine. This is even reflected in their perfumes and cosmetic products.
The designers draw inspiration from their native Sicily and Italian culture, infusing their collections with bold prints, vivid colors, and intricate embroidery that reflect the island's unique cultural heritage.
Dsquared2
Dsquared2 is an Italian fashion brand founded by Canadian twin brothers Dean and Dan Caten. Known for their edgy and bold designs that combine Italian craftsmanship with Canadian cool, the brand's collections are characterized by daring silhouettes, impeccable tailoring and unexpected details that reflect a rock and roll-inspired aesthetic.
With a devoted following, Dsquared2's commitment to quality and meticulous attention to detail have established the brand as a significant force in the fashion industry, constantly pushing the boundaries of contemporary fashion.
Dsquared2's designs have been worn by many high-profile celebrities, cementing their position as influential players in the fashion world.
Etro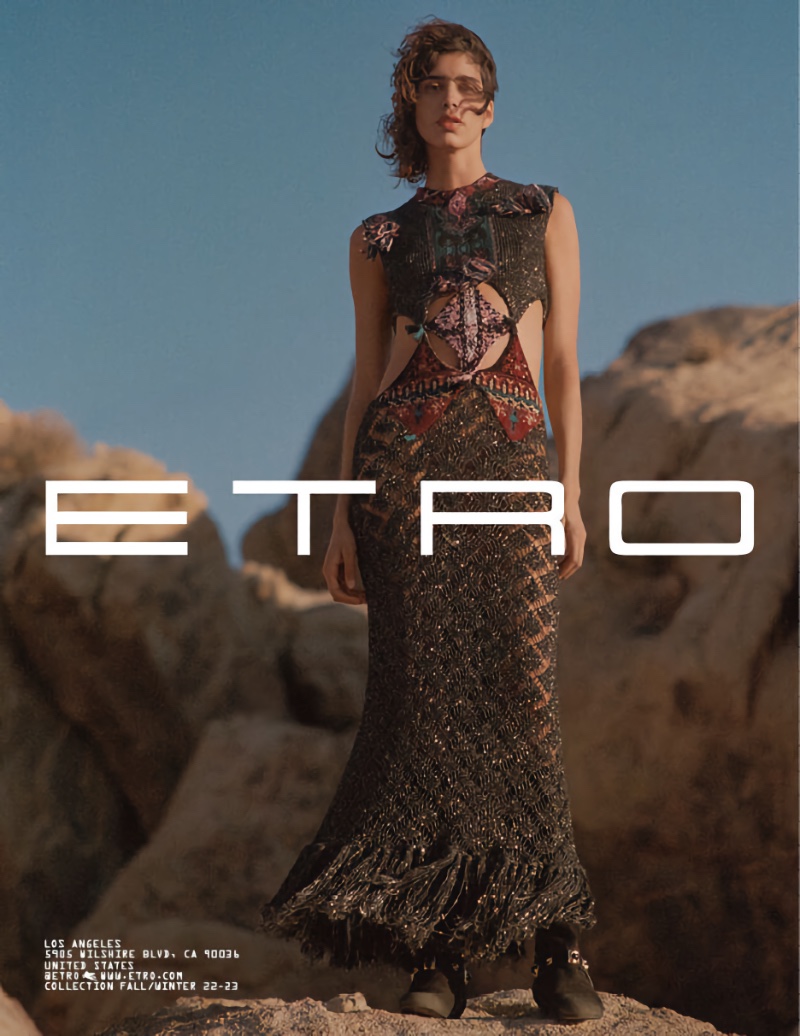 Etro, the Italian fashion house founded in 1968, is known for its vibrant prints and bold colors that celebrate the beauty of traditional Italian craftsmanship. Under the creative direction of Marco de Vincenzo, the brand has continued to evolve and innovate, with a renewed focus on sustainability and inclusivity.
De Vincenzo's designs blend tradition and modernity, focusing on expert tailoring and luxurious fabrics. His collections often feature intricate embroidery, hand-painted prints, and unexpected details, reflecting a unique and playful vision that has earned him widespread acclaim.
Etro's commitment to quality and craftsmanship is evident in every piece, and the label's designs have been worn by some of the world's most stylish and influential individuals. Etro remains a significant force in the fashion industry, with its collections continuing to inspire and delight fashion enthusiasts worldwide.
Fendi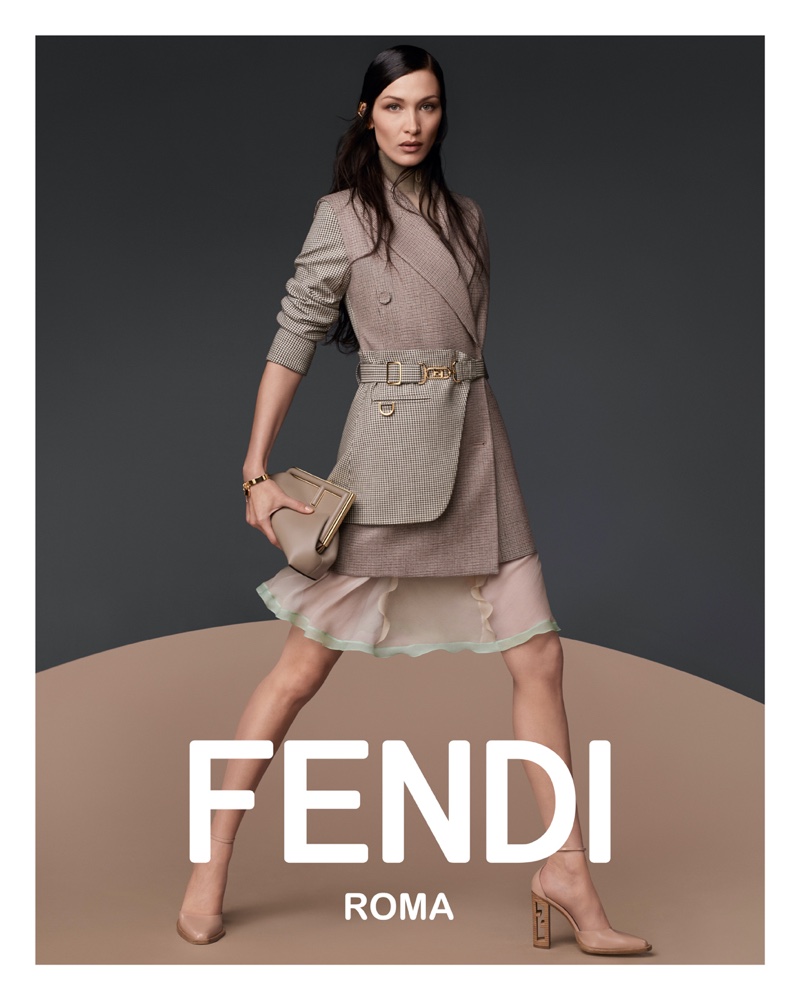 Fendi has been an iconic Italian fashion house at the forefront of luxury fashion for over a century. The brand's signature double F logo has become synonymous with opulence, and its designs are known for their unparalleled craftsmanship and attention to detail. Famously, Karl Lagerfeld designed for Fendi for over five decades before his passing.
Fendi has always been a pioneer in innovation, introducing its famous fur creations as a prime example. The brand's ability to merge traditional craftsmanship with modern technology has allowed it to remain relevant and innovative.
Under the direction of creative director Kim Jones, Fendi continues to push the boundaries of fashion with its bold designs and collaborations with renowned artists and designers.
Fendi is a brand that embodies the essence of Italian luxury, and its iconic pieces are sure to be coveted by fashion lovers for generations to come.
Ferragamo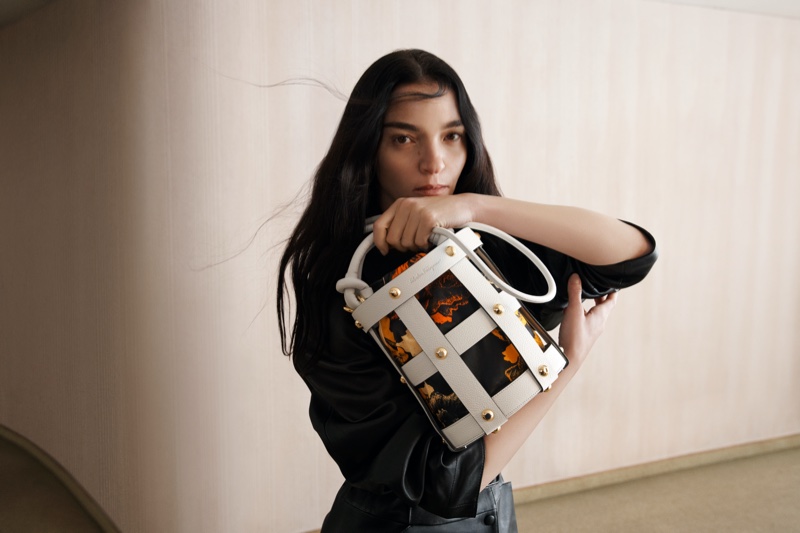 Ferragamo, formerly Salvatore Ferragamo, the legendary Italian fashion house, continues to captivate the fashion world with its sophisticated and luxurious designs.
With a rich heritage from the 1920s, the brand has become synonymous with exquisite craftsmanship, impeccable tailoring, and elegant designs. From its iconic Gancini emblem to its signature leather goods and footwear, Ferragamo embodies the essence of Italian luxury.
The brand's creative director, Maximilian Davis, has injected a contemporary and playful edge to the classic designs while staying true to the house's DNA. Ferragamo is a brand that seamlessly marries tradition and innovation, leaving fashion lovers in awe season after season.
Giorgio Armani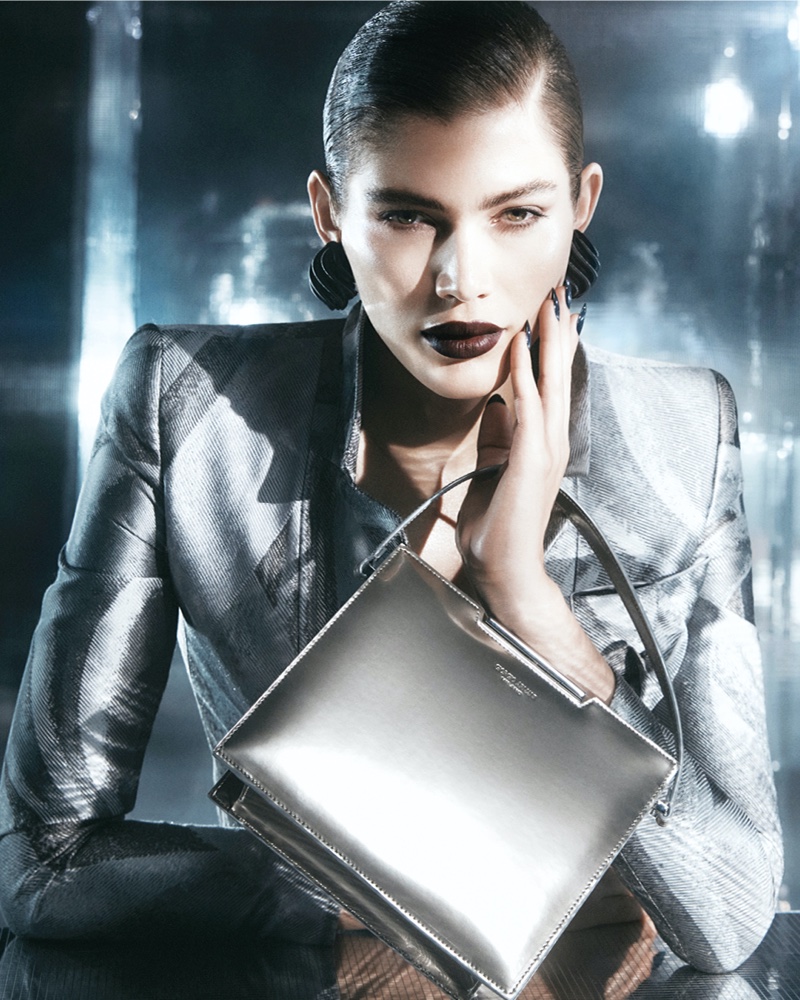 Giorgio Armani, the legendary Italian fashion designer, is widely regarded as one of the most influential figures in the industry. Armani's designs are characterized by sleek and timeless elegance, with clean lines and expert tailoring that epitomize understated luxury.
Armani's influence on the fashion world has been far-reaching, with his designs becoming synonymous with modern Italian style. Armani's legacy extends beyond his clothing designs, as he has also significantly contributed to the world of fragrance and cosmetics.
The company has many lines ranging from Armani jeans to haute couture to Armani Exchange and Emporio Armani. His dedication to quality and attention to detail have been the cornerstones of his success, and his designs have been worn by some of the world's most influential and stylish individuals on the red carpet.
Armani's influence on the fashion world is undeniable, and his brand continues to be a significant force in the industry today.
Gucci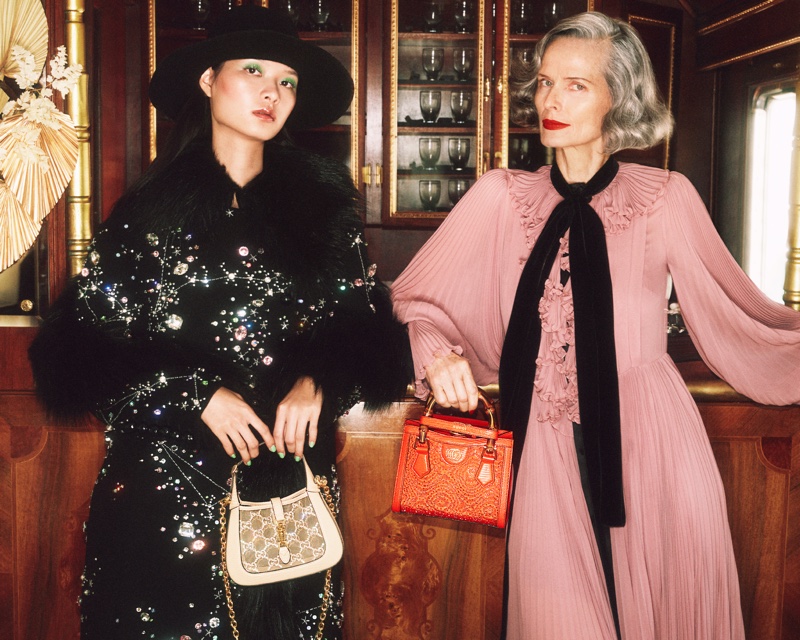 Gucci—this Italian powerhouse needs no introduction. Founded in Florence in 1921 by Guccio Gucci, Gucci has spent most of a century establishing itself as a house synonymous with glamour, luxury, and the highest levels of Italian craftsmanship.
Under the creative direction of Alessandro Michele, Gucci underwent a renaissance, injecting bold and irreverent energy into its collections while retaining the brand's trademark sense of refinement. Gucci continues to set the standard for modern luxury, from its iconic double-G logo to its covetable handbags, shoes, and ready-to-wear.
With its eclectic mix of vintage inspiration, maximalist aesthetics, and fearless experimentation, Gucci is a brand that never fails to surprise and delight—and we wouldn't want it any other way.
Max Mara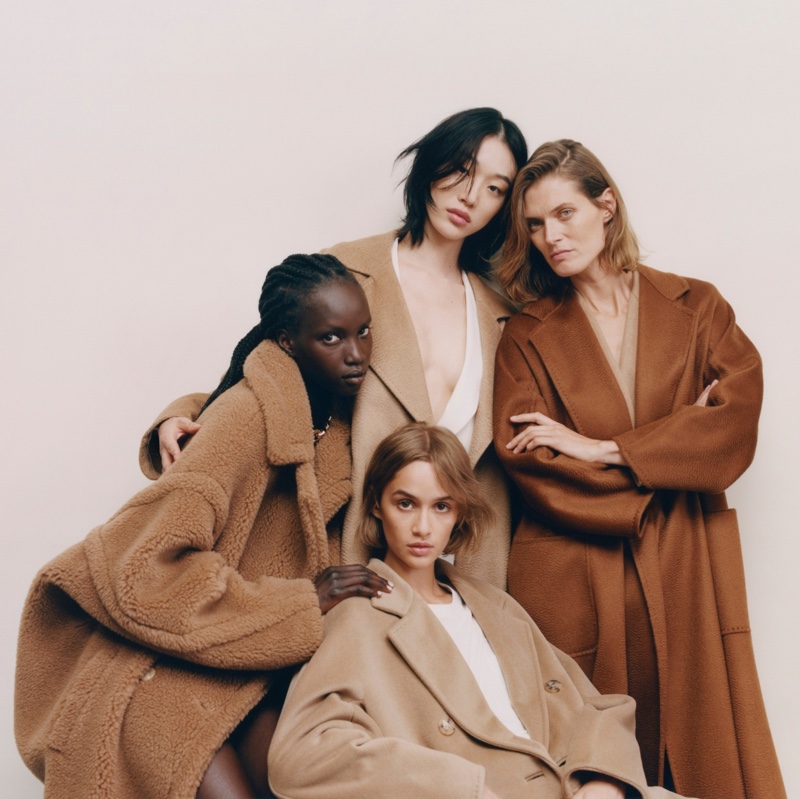 Max Mara is a fashion label known for its timeless elegance and luxurious simplicity. Founded in 1951 by Achille Maramotti, the brand has become a global powerhouse known for its impeccable craftsmanship, exquisite materials, and understated design aesthetic.
At its heart, Max Mara is a brand that celebrates the beauty of clean lines and sophisticated tailoring. The label's designs are imbued with a sense of quiet confidence, an understated elegance that speaks volumes without needing ostentatious embellishments or flashy logos.
But while Max Mara may be known for its minimalist designs, the label's commitment to quality and craftsmanship is anything but understated. From the finest cashmere to the softest leather, every material used in a Max Mara garment is carefully selected for its superior quality and durability.
Max Mara embodies the best Italian craftsmanship and design, from iconic camel coats to sleek, tailored separates.
Missoni
Missoni is a name that has become famous for its use of bold, kaleidoscopic patterns and a singular positive approach to fashion. Founded in 1953 by Ottavio and Rosita Missoni, the brand was a family affair until Angela Missoni stepped down as creative director in 2021.
But while the Missoni clan has remained at the helm, the label's reach has spread far beyond their Italian roots. Today, the Missoni name is known worldwide, celebrated for its vibrant zigzags, stripes, and geometrics, which have become iconic in their own right.
What sets Missoni apart is its unique approach to color and pattern. The label's designs are never afraid to mix and clash hues and shapes, resulting in an explosion of energy that is at once joyful and sophisticated. From the signature knits to the more recent forays into swimwear, home goods, and even hotels, Missoni brings its exuberant aesthetic to everything it touches.
Miu Miu
Miu Miu, the brainchild of Miuccia Prada, has long been interchangeable with the whimsical and eclectic, a youthful exuberance that revels in the unexpected. A sister label to the iconic Prada, Miu Miu emerged in 1993 as an avenue for creative exploration and an irresistible invitation to escape the ordinary.
Miu Miu's name, a playful nickname for its founder, captures the essence of this label – unabashedly personal, delightfully quirky, and in constant conversation with the world of fashion. Over the years, the Italian luxury brand has crafted a distinctive aesthetic, weaving together elements of vintage-inspired silhouettes, bold prints, and a touch of irreverence.
Each collection tells its own story, inviting the audience into a world where the lines between fantasy and reality are deliciously blurred. With Miu Miu, fashion becomes a form of storytelling, and the runway is a stage for the most beguiling of tales.
Moschino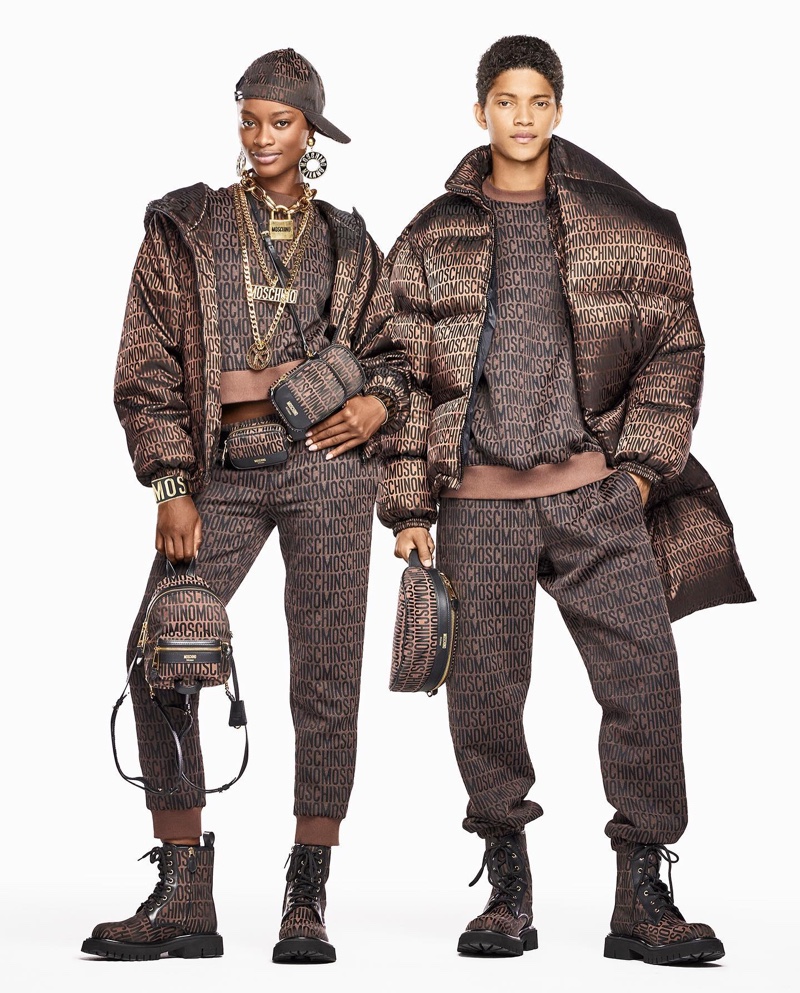 Moschino, the Italian luxury fashion house founded by the late Franco Moschino in 1983, is a testament to the notion that fashion need not take itself too seriously. With an irreverent wit and an unapologetic penchant for parody, Moschino is famous for its tongue-in-cheek humor and a keen sense of pop culture awareness.
Over the decades, Moschino has forged a distinctive identity that combines satire with style deftly. It is not uncommon to see the label's runways graced with designs that cheekily reference everything from fast food chains to iconic artworks while maintaining sophistication and glamour.
When Franco Moschino passed away in 1994, it fell to his trusted protégé, Rossella Jardini, to carry on the brand's legacy. Under Jardini's guidance, Moschino continued to push the boundaries of fashion with its trademark irreverence.
The baton was passed once more in 2013 when Jeremy Scott assumed the role of creative director. Scott, a designer well-versed in the language of pop culture, has proven himself a worthy heir to the throne, infusing the brand with a renewed sense of energy and a contemporary twist.
Prada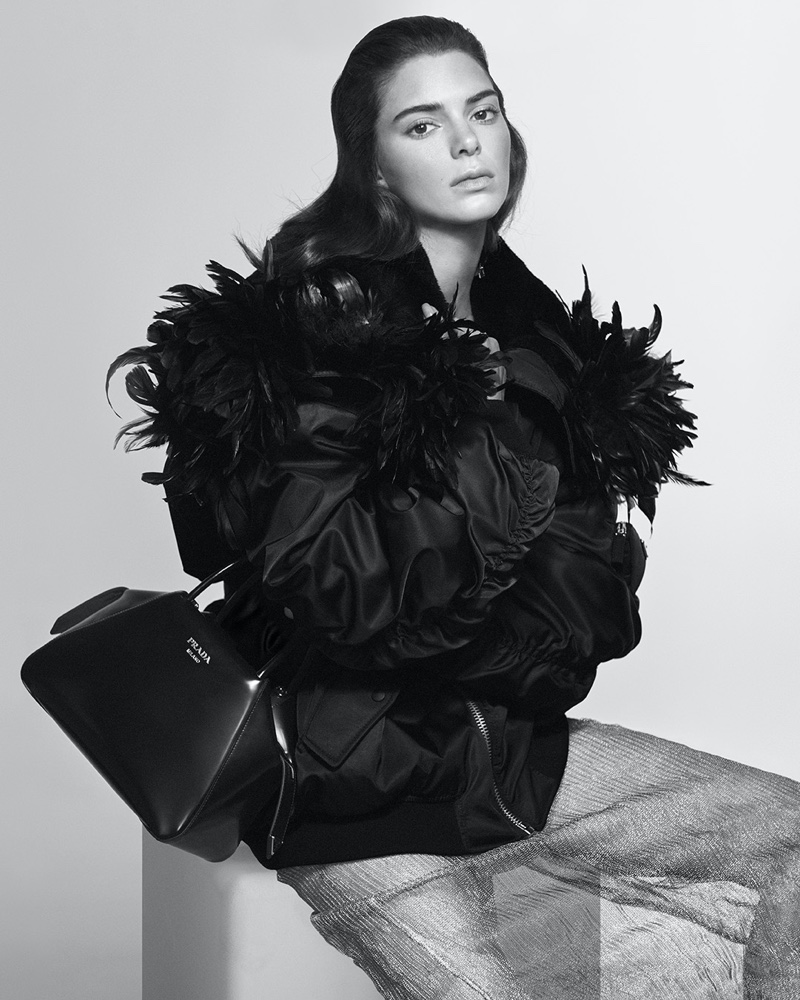 Prada is a luxury Italian brand synonymous with cutting-edge fashion and intellectual sophistication. Founded in Milan in 1913 by Mario Prada, Prada began as a leather goods shop before evolving into a brand that spans everything from clothing to accessories to art.
Under the creative direction of Miuccia Prada, the brand has consistently pushed the boundaries of fashion with collections that are at once avant-garde and timeless. From its iconic nylon backpacks to its minimalist clothing, Prada uniquely captures the zeitgeist while transcending it.
With its emphasis on cerebral design and progressive values, Prada has become a beacon for the thinking woman who wants to dress for herself rather than for anyone else. And with Miuccia Prada at the helm, there's no doubt that the label will continue to surprise and inspire for years to come.
Roberto Cavalli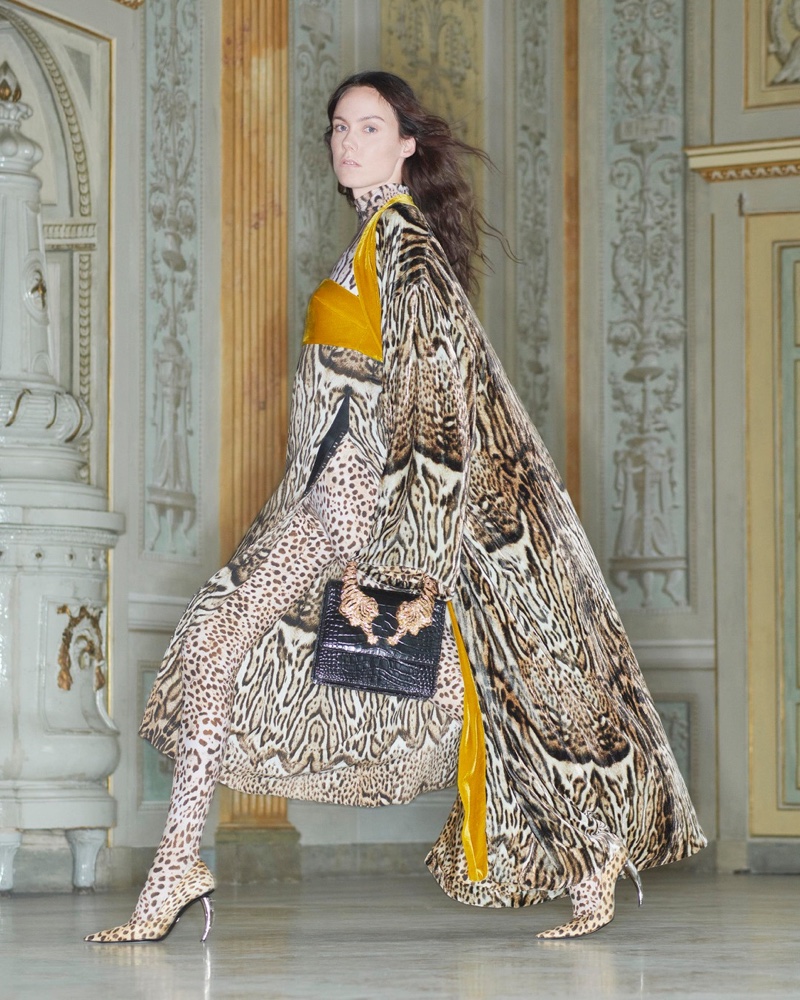 Roberto Cavalli, the Italian fashion house known for its bold and glamorous designs, has transformed under the creative direction of Fausto Puglisi. Surridge's designs blend classic Italian craftsmanship and contemporary style, focusing on expert tailoring and luxurious fabrics.
His collections are characterized by bold prints, vibrant colors, and sensual silhouettes, reflecting Cavalli's signature aesthetic while bringing it into the modern era. Puglisis commitment to sustainability and inclusivity has also been a critical focus for the brand, further cementing its place as a significant force in the fashion industry.
Cavalli's designs have been worn by some of the world's most stylish and influential individuals, and the brand's legacy continues to inspire and influence designers worldwide.
Valentino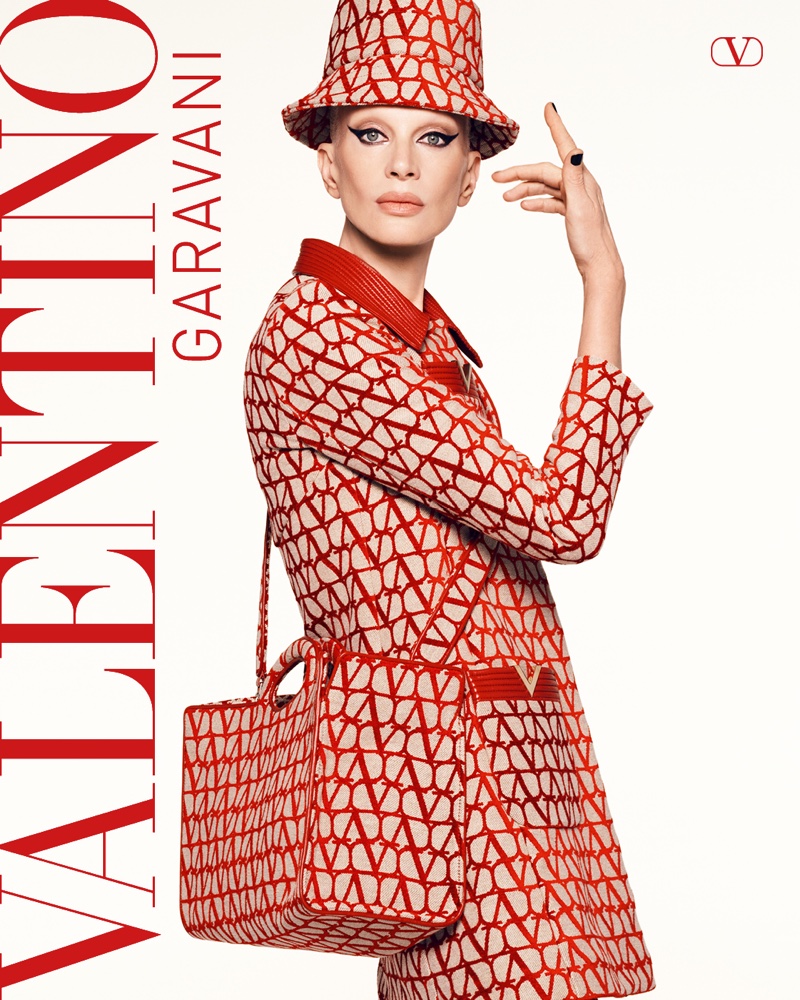 Valentino, the Italian luxury brand founded by Valentino Garavani, is known for its elegant and romantic designs that celebrate the beauty of femininity. The brand's signature red hue, intricate embroidery, and sleek silhouettes have made it a favorite among celebrities and fashion insiders.
Under the creative direction of Pierpaolo Piccioli, Valentino has continued to evolve while staying true to its roots. Piccioli's designs combine traditional Italian craftsmanship and contemporary style, focusing on bright colors, bold prints, and voluminous shapes.
His collections have been praised for their celebration of diversity and inclusivity, and his designs have been worn by some of the world's most influential women. Valentino's legacy is a timeless elegance and unapologetic femininity, cementing its place as one of the world's most beloved and influential fashion brands.
Versace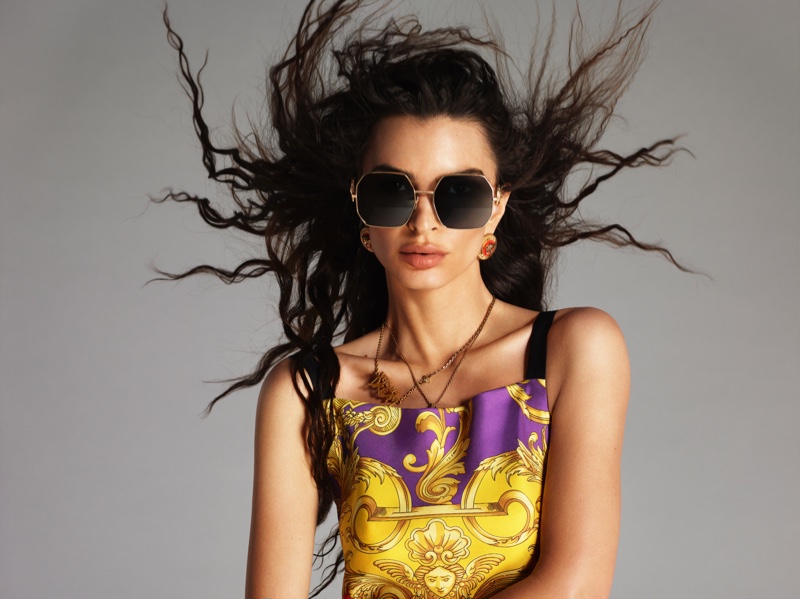 Versace, the Italian luxury brand established by Gianni Versace in 1978, has long been a beacon of unabashed glamour and exuberance. Embodying an exhilarating boldness, Versace's designs are an unapologetic celebration of luxury and sensuality.
From decadent prints to lavish embellishments, the label has an uncanny ability to take fashion risks that consistently pay off, leaving an indelible mark on the industry.
Over the years, Versace has cultivated an aesthetic that is unmistakably its own. The label's signature Medusa head emblem speaks to the allure and magnetism of its creations, drawing the gaze of all who lay eyes upon them.
Throughout its history, Versace has forged relationships with various celebrities and supermodels that have only further cemented its iconic status. The tragic loss of Gianni Versace in 1997 marked a turning point for the brand, but his sister Donatella Versace stepped up to helm the creative reins.
Under her visionary leadership, Versace has flourished, seamlessly blending the label's storied past with a fresh and contemporary outlook. Donatella's keen eye for talent and ability to adapt to the ever-changing landscape of fashion has ensured that Versace remains a force to be reckoned with.
Final Words on Italian Designer Brands
Italian designer brands have long been at the forefront of the global fashion industry. Italian design has consistently demonstrated a keen eye for quality craftsmanship, attention to detail, and an innate sense of style at Milan Fashion Week and beyond.
Whether Prada's timeless elegance or Versace's glamour, Italian fashion continues to captivate and inspire style worldwide. Italy has given much to the industry, from luxury goods to haute couture designs.