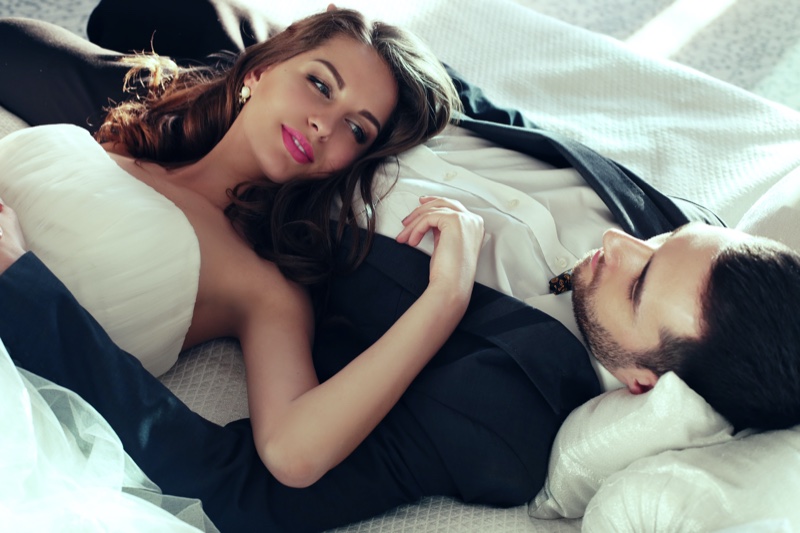 Once the proposal pops up, the next thing you can think of is wedding planning. Many people have a lifelong dream of their wedding. They want everything to be perfect for their special day as they wish their fairytale wedding dream to come true.
With the pressure of ensuring everything is perfect, it is pretty normal for couples to get overwhelmed.
If you are engaged and wondering where to begin with wedding planning, we are here to guide you through the entire process. We have shared some of the important tips on wedding planning that can make your wedding as close to your dream event.
13 Tips to Make Your Dream Wedding Come to Life
Many tasks are involved in a wedding, so wedding planning can take a while. It is better to start planning as early as possible.
1. Communicate with Your Partner
Communication is the key to having a good relationship. When it comes to wedding planning, there are always two people involved. So, you should consult every decision about the wedding with your partner and make a mutual decision.
2. Discuss Finances with Your Better Half
Arranging a wedding can be expensive. Discuss the expenses with your partner and decide how much each of you wants to spend. It would be best if you came up with a budget for all the costs for the wedding.
When both of you are spending money for the wedding, you can consider whether you need a prenup. It can help you have a clear division of costs for the wedding and different scenarios down the line.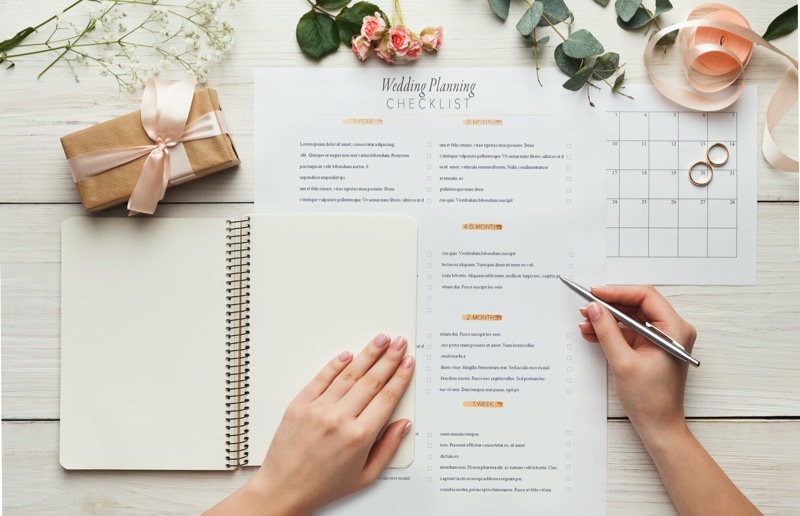 3. Set a Date for the Wedding
Firstly, you need to have a date that both of you are comfortable with. You need to set a suitable date for the ceremony or the wedding. You also need to consider the reservations you make for the wedding.
Venues, decorators, florists, bridal outfits, etc., can take some time. Therefore, you need to have enough time to prepare for all those before the date.
4. Set Schedules for All Appointments
Once you have a date in mind for the wedding, you should get right onto booking appointments. Getting appointments can be challenging as most of the wedding services get booked early.
You need to get appointments for wedding dress shopping, venues, decorator, florist, wedding cake, catering, and so on.
5. Choose an Environment for the Event
Choose a venue that reflects the choice of you and your partner. Your wedding should be about you two, and the environment can play an essential role in making it exclusively yours. If you are into ballrooms, then you should go for that. If you and your fiance want a relaxing beach wedding, maybe having it on the beach will be a good idea.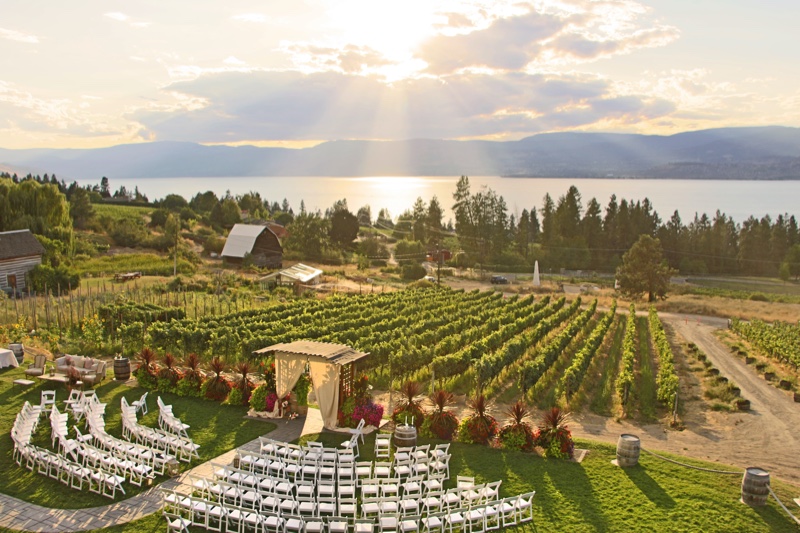 6. Sort Out Different Themes and Visions
After choosing the right venue that represents you, you should also consider the theme. You can choose if you want traditional, modern, vintage, etc. Additional decoration will make your visions come to life.
You should also consider the colors you want to incorporate into the decorations and overall theme. The colors can be influenced by season, venue, latest trends, etc.
7. Choose The Outfits for the Wedding
Bridal gowns from renowned boutiques can take six months to a year to get ready. Moreover, you will need some time to choose the right wedding dress. Therefore, you must order a bridal outfit before it's too late. Compared to bridal gowns, tuxedos take a little less time to be prepared.
Moreover, the bride and groom must also pick other accessories for the wedding. Brides must choose the perfect wedding shoes, hair accessories, jewelry, etc.
You might also need to consider outfits for the maid of honor, best man, bridesmaids, groomsmen, couples' parents, flower girls, and so on.
8. Make a Beauty Plan
Every bride wants to look perfect on their wedding day. To look perfect on the day, you must prepare ahead of time. List out what you want to do, like going to the spa, getting tan, trimming hair, getting nails done, tooth-whitening, and so on. Grooms can also have groom services in salons.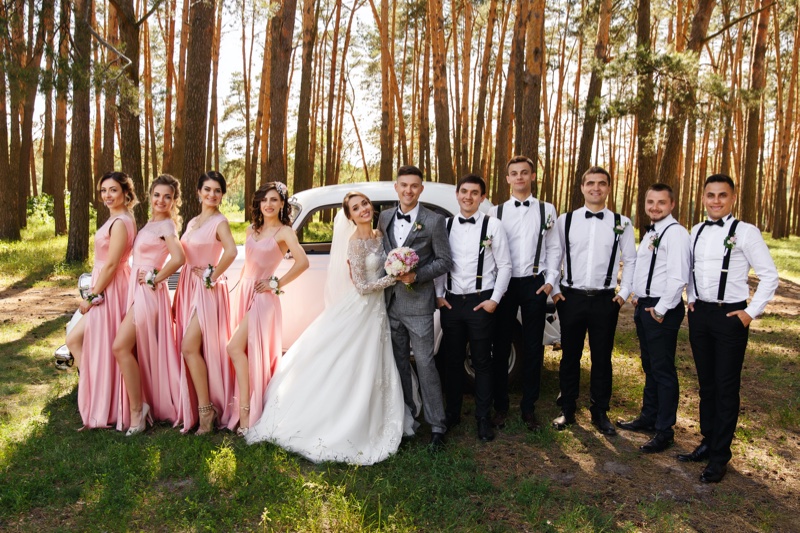 9. Prepare Guest List
You, along with your partner, need to prepare the guest list. You should invite the people who want to be part of your special day. You can think about the sitting arrangement too. Moreover, the venue and your budget will depend on how many guests to invite. However, keep in mind that guests are important as they play an essential role in your and your partner's life.
10. Plan for Foods and Drinks
You might need to search for catering services and taste some of the items before choosing the one for your wedding. You can ask for recommendations from your friends and family.
You should also take into consideration the wedding cake. Moreover, you can decide whether to have a bar, what the menu will be, and so on.
11. Find the Best Photographer
Wedding photos will remain with you for the rest of your life. You will reminisce about the moments when you see the images. Therefore, it is essential to choose the right photographer. One mishap from the photographer's side can ruin your entire event. You might have no good photos after spending a lot of money.
Ask for recommendations from friends and family. Look into portfolios of different photographers and choose the one that suits you the most.
12. Think About Entertainment
You need to include some entertainment in the wedding. Otherwise, guests can get bored. A DJ will suffice. You can choose a band or other types of entertainment based on your preference and wedding theme.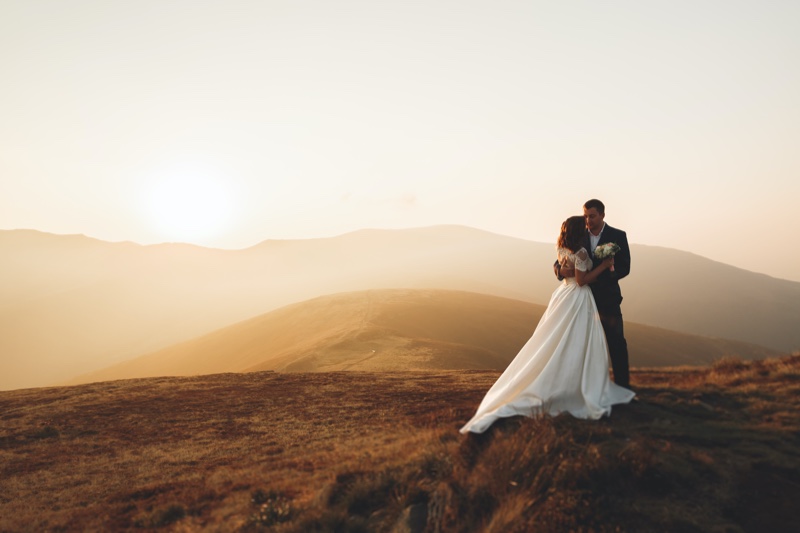 13. Get the Right Assistance
Even if you have planned and arranged everything for your wedding by yourself, do not take the pressure on your wedding day. You will not be able to enjoy the special day and celebrate with your loved ones if you continue thinking about the logistics or arrangement of the event.
Let others handle the duty of the wedding day. You can hire professionals who will get everything done or ask family and friends for more minor responsibilities.
In the End
We hope this article helped you with some tips on planning the wedding of your dream. You can always do something out of the box at your wedding to make it more unique and memorable for you and your fiance. At the end of the day, your happiness is what matters the most.