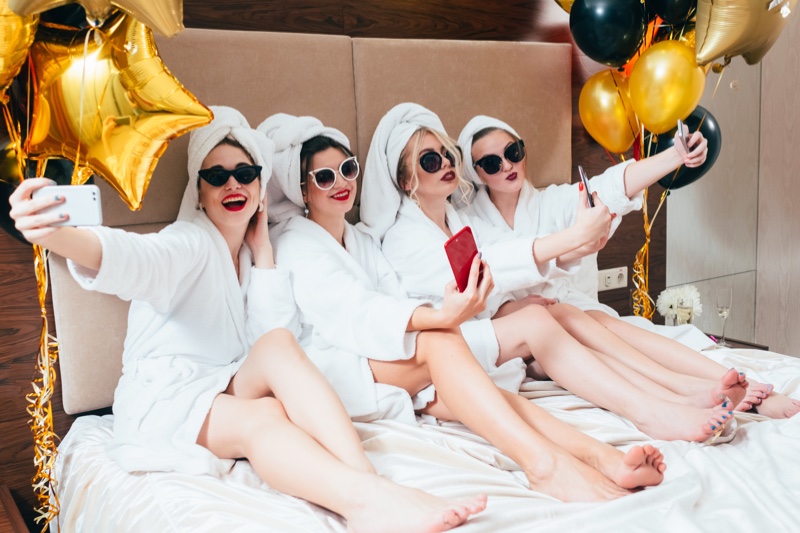 Are you looking for the perfect bachelorette party gift ideas? Look no further! We have some fantastic ideas to make the bride-to-be feel extra special on her last night out as a single woman.
Whether you're the maid of honor, a bridesmaid, or a close friend, these gifts will surely make the bachelorette party unforgettable.
Choosing a great gift for a bachelorette party is important because it allows you to show your appreciation and support for the bride-to-be during this memorable celebration.
A well-thought-out gift adds to the excitement and fun of the occasion, making the bride feel loved and celebrated. Here are some reasons why it's important to choose an excellent gift for a bachelorette party:
Communicating friendship.
Creating lasting memories.
Enhancing the party atmosphere.
Making the bride feel special.
Reflecting on the occasion.
Whether you opt for personalized items, unique experiences, or fun accessories, choosing bachelorette party gifts for the bride is an easy way to bring something special to the festivities. Now find out some exciting options below.
Personalized Bride Gifts for Bachelorette Party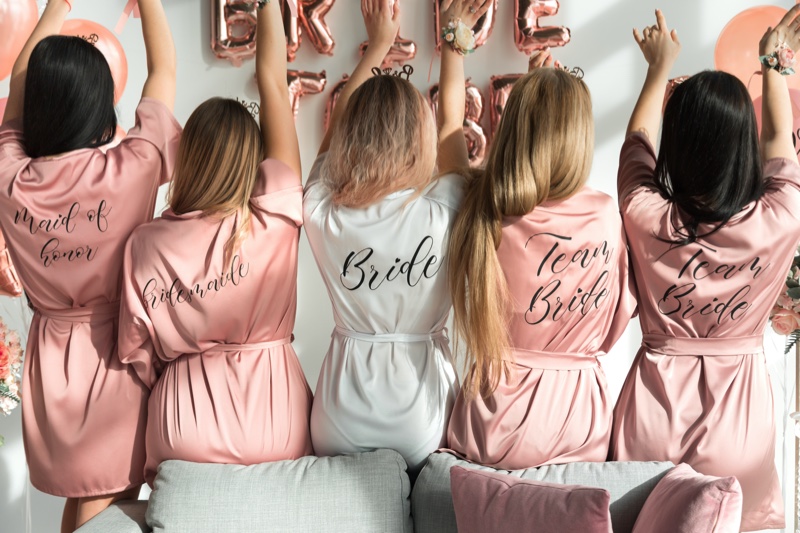 Make the bride feel like the star of the night with personalized gifts. Consider getting her a customized bridal sash or a bride-to-be robe. These bride gifts for the bachelorette party will not only make her feel special but also serve as keepsakes long after the party is over. You can even opt for personalized champagne flutes or wine glasses with the bride's name or initials engraved.
Bachelorette Themed Bucket Hat
For a fun and trendy gift, consider a bachelorette-themed bucket hat. These hats are not only fashionable but also practical for a daytime bachelorette celebration. You can gift these to the whole girl gang for everyone to feel included.
Look for a hat with cute and sassy sayings like "Bride Squad" or "Last Fling Before the Ring." The bride and her squad will surely enjoy wearing them and taking memorable pictures throughout the party.
Bachelorette Party Survival Kit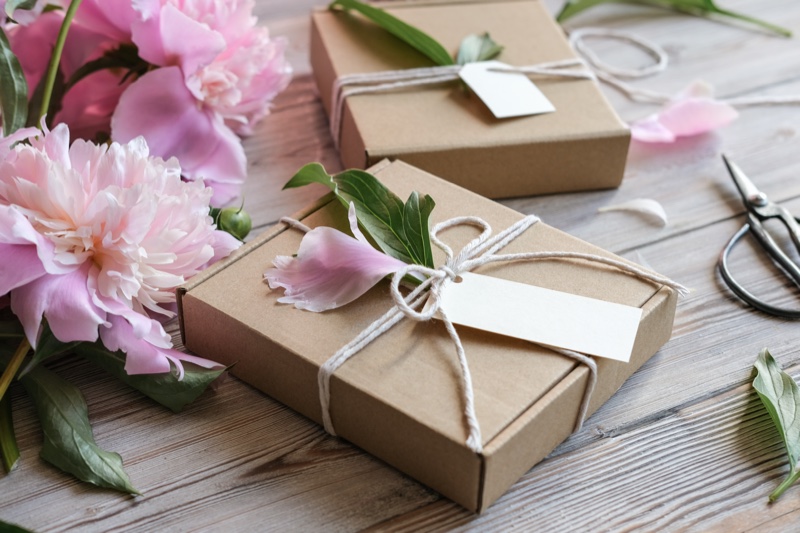 If you're looking for a unique and meaningful gift, consider putting together a bachelorette party survival kit for the bride. Include items like mini bottles of champagne, a hangover kit with pain relievers and electrolyte packets, and a bride-themed sleep mask for a good night's sleep.
Also, consider adding some personalized notes from the bridesmaids with words of encouragement and love. This thoughtful bachelorette party gift for the bride will ensure the bride is prepared for whatever the night brings.
Naughty Bachelorette Gifts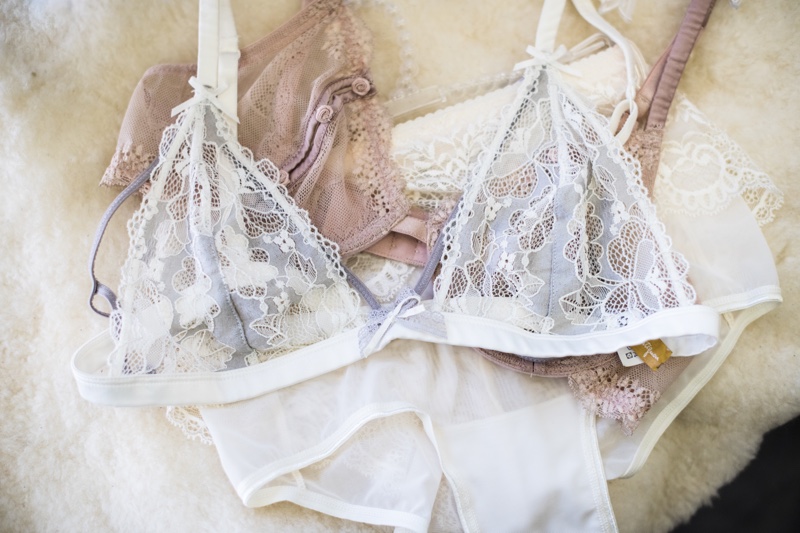 If the bride has a playful and adventurous side, you can explore some naughty gifts for a bachelorette party. From risqué games and accessories to lingerie and adult-themed novelty items, there's a wide range of options to choose from. Just make sure the gift aligns with the bride's personality and comfort level to be appreciated in the spirit of fun.
Spa or Pampering Experience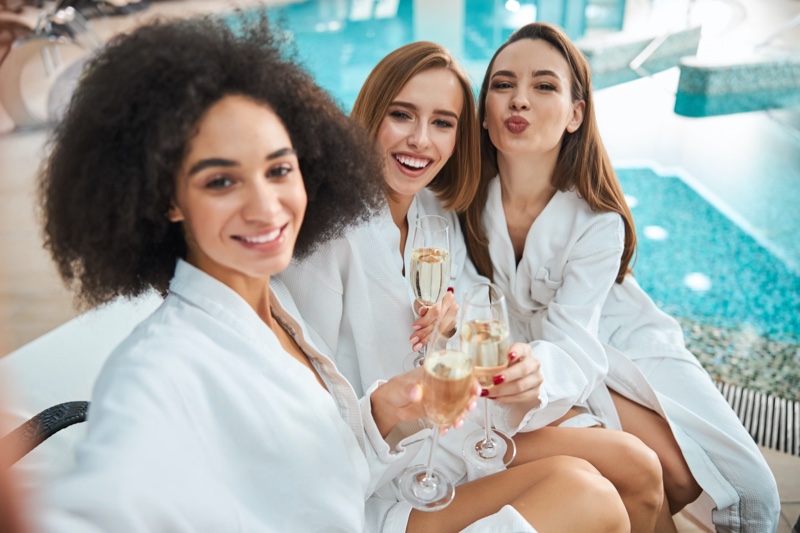 If you want to indulge the bride and help her relax before her big day, consider gifting her a spa or pampering experience. Book a spa day for her and a few close friends, or arrange a mobile spa service to come to her home or hotel room. 
Alternatively, you can create a DIY spa kit filled with luxurious bath products, scented candles, and a soft bathrobe for her to enjoy a relaxing evening at home.
Final Words
Selecting the perfect bachelorette party gifts requires consideration of the bride-to-be's tastes and the spirit of the celebration. Whether it's personalized items that act as lifelong keepsakes, fun and trendy accessories, practical survival kits, or luxurious spa experiences, these thoughtful gifts truly elevate the bachelorette party experience.
Remember, it's not just about the material gift but the lasting memories, laughter, and love it fosters. It turns an exciting night into an unforgettable chapter in the bride-to-be's life journey.