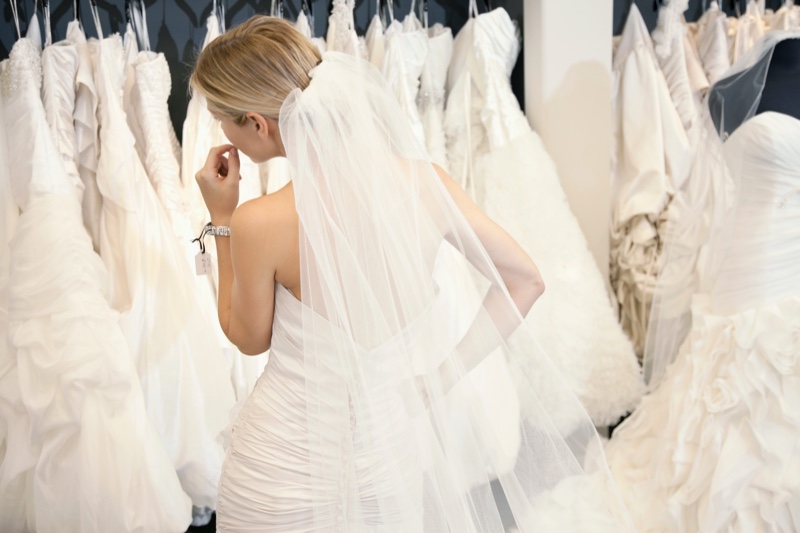 Shopping for a wedding dress can be an overwhelming process for new brides. With so many styles and shapes to choose from, it can be easy to feel lost when starting. You will want to find something that works for the theme and look of your wedding and complements your style.
Follow these tips and tricks to make your dress shopping process as smooth as possible, so you can find a dress that complements your style:
Shopping Companion
The first step is figuring out who will accompany you to your appointment. When choosing who to bring to shop for wedding dresses, you'll want to get the people who know you best and understand your vision. Many brides show up to these appointments with all the women in their lives in tow, which can often cause a clash of opinions.
So, if you know your mother-in-law wants you in a dress that you wouldn't be caught dead in, it may be best to leave her at home. Your dress shopping team should help you determine what works for you while still understanding and respecting your unique taste.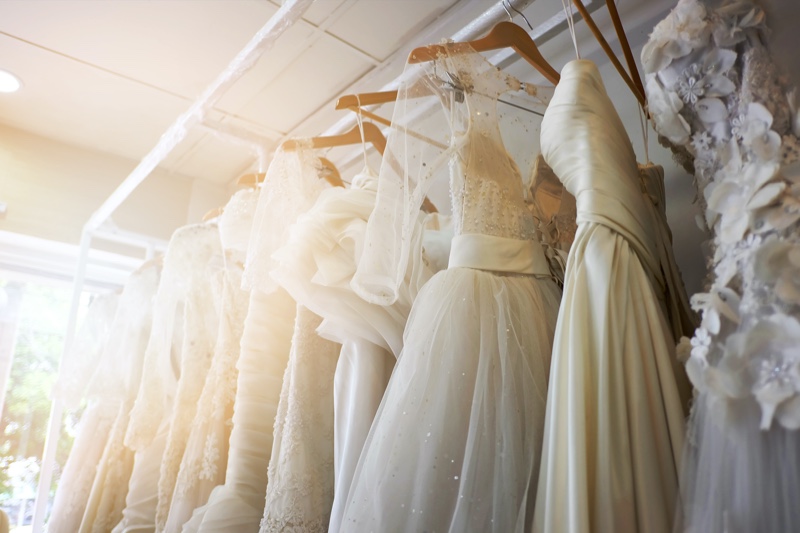 When you arrive at your appointment, you should come in with a clear vision of what you are looking for. It is good to have inspiration photos to show your consultant to get a good idea of what styles you are interested in. While this should be your first step, here are three things you should look out for when shopping for a gown that will complement your style.
Tips for Shopping for a Wedding Dress
1. Describe Your Dream Wedding Dress
Come up with a few descriptors that you can give to your consultant. For example, brides can say that they are looking for a wedding dress that is romantic, traditional, vintage, boho, modern, or casual. Consider the theme of your wedding if you have trouble coming up with a description.
Also, think about ways to describe your everyday style to help steer your consultant in the right direction. You may want to tell them about your edgy, sporty, feminine, modest, or trendy style. This will help them find a gown that will be unique to you.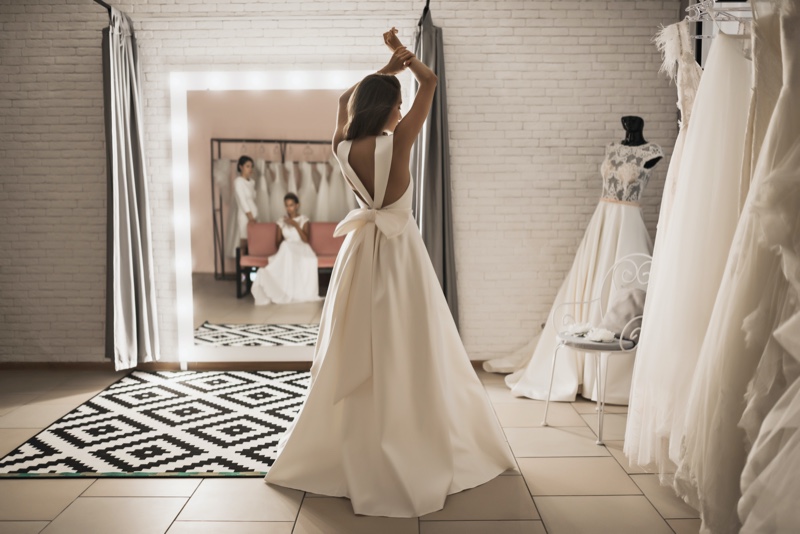 2. Decide on the Silhouette of Your Wedding Dress
Another thing to look for in a wedding dress is a shape that complements your body type. However, this is more of a guideline based on preference. If you want a dress that is not traditionally recommended for your body shape, that's fine too!
The most important thing is that you feel amazing in your dress. But if you are interested in finding a style that will work well with your shape, here's what to look for:
If you love your curves and want to show them off, try a mermaid-style dress or something with a dropped waist. Brides with an hourglass figure tend to look best in this style as it accentuates their waist and hips.

If you have no desire to wear something form-fitting that shows off the waist, you'll be looking for an A-line or ball gown style or something with an empire waist. This will hide the stomach, hip, and thigh area while emphasizing the smallest part of your waist. This tends to be a good style for those with an apple shape.

If you have a larger bust, you may find yourself most comfortable in a gown with a well-structured top. Something with boning or sleeves will help provide extra support, so you don't feel like you constantly have to adjust on your wedding day. If you want to show off your bust, try a gown with a sweetheart of V-neck. If you want to avoid looking heavier on top, stay away from straight necklines or anything with ruching on top.

On the flip side, if you want to make your bust appear bigger, you will want to look for something with detailing on the bust. Ruching, beading, sequins, or ruffles will be able to give you this effect. Halter-style tops also work well to enhance the bust area.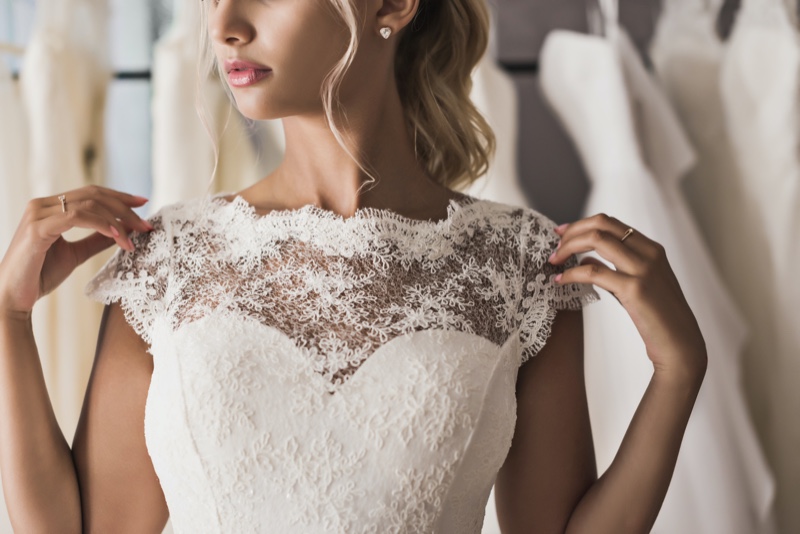 3. The Final Details
Once you have determined the style and shape of your dress, start thinking about the details. This is where you get to have fun and show off your style. Embellishments like lace, ruffles, sequins, cutouts, or draping can come in any style or shape of a dress.
Also, consider if something with a cape or train fits your style. You can also choose from dresses in non-traditional colors and lengths. If white isn't your thing, show that off with a blush or jewel-tone instead. Black wedding dresses have been growing in popularity for ladies who prefer something more sultry.
Starting your dress shopping process with a clear vision of what you are looking for is a sure-fire way to find the perfect dress for your style. But don't be afraid to stray from that if you see something that speaks to you. As long as you feel like yourself and are confident and comfortable in your dress, you will look amazing on your big day.