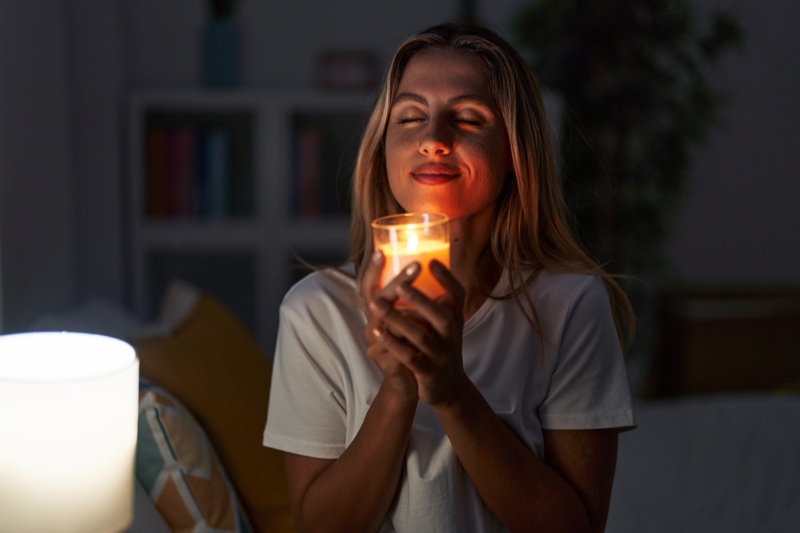 Akin to the enchanting essence of perfume, luxury candle scents offer a gateway to an opulent world of sensory indulgence. The allure of these candles lies in their ability to transform a space into a haven of sophistication, relaxation, and enchantment. At the heart of this allure is the captivating power of scent. 
An Obsession Over Luxury Candle Scents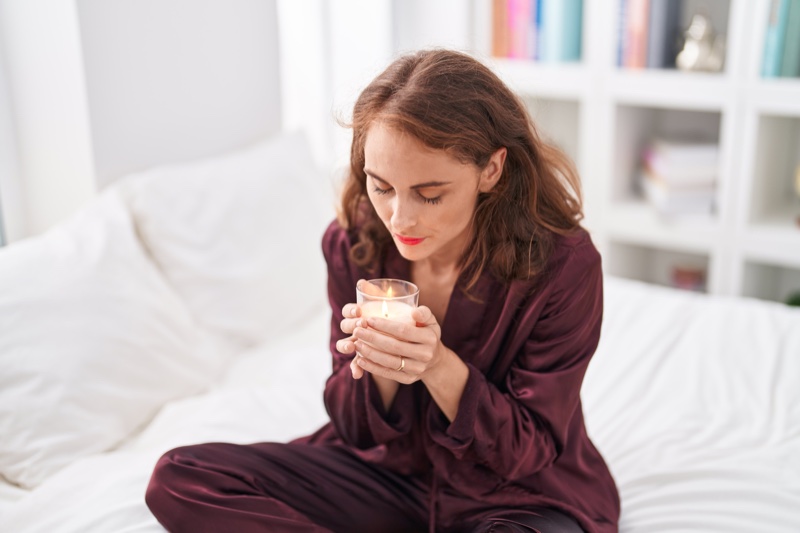 From softly illuminating dinner tables to rooms with enriching aromas, luxury candles have grown and evolved over recent years. They've carved a special place in our homes and become favorites at corporate gifting and special events. Who wouldn't want their home to smell simply divine?
But choosing the right scent becomes ever so important. Whether it's the warm embrace of vanilla and lavender or the exotic allure of rare woods and spices, candle scents can elevate any environment, turning the ordinary into special, memorable moments.
A Special Focus At Luxury Shopping Destinations 
The best candle brands have become a particular focus at luxury shopping destinations such as Saks Fifth Avenue. Beauty counters are immersed with numerous cosmetics, skincare, fragrance, and wellness brands.
While powerhouse candle brands like Diptyque and Le Labo own significant real estate space at the beauty counter, newcomers are launching their very own collections. For example, the prestigious British-based fashion house Alexander McQueen has debuted a candle collection in three exquisite scents priced at $395 each. 
New Candle Brands Are Taking Over the Sector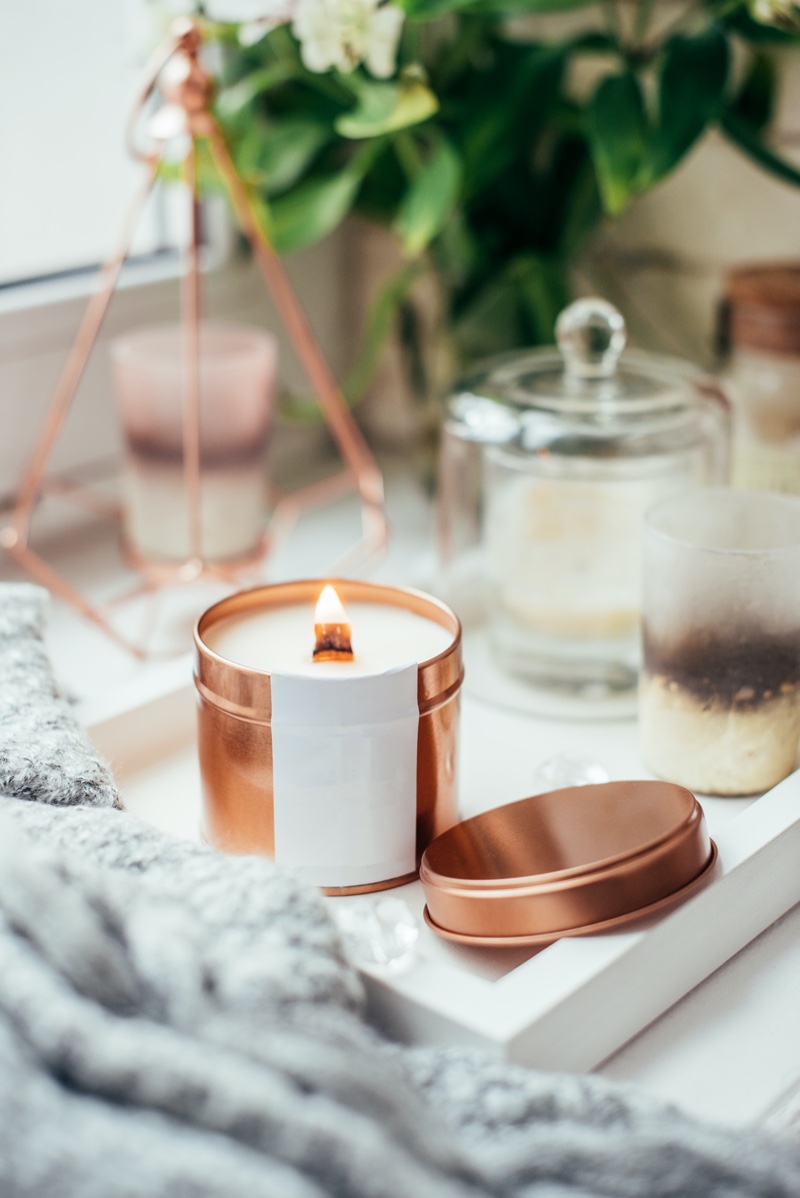 E-commerce and influencer marketing have paved the way for new candle brands like Karl Winters and Apotheke Co. With innovative ideas around fragrance creation, the newcomers are attracting a younger customer base. Unsurprisingly, younger shoppers are now interested in companies that align with their values of authenticity and sustainability. 
What sets these companies apart are their fresh concepts and uncompromising attention to detail. Using sustainable waxes and high-quality fragrances, emerging brands such as Karl Winters partner with perfumers to produce a range of exquisite, one-of-a-kind olfactory experiences. 
Their stylish vessels are made with materials like colored glass and metallic bronze, enhancing the decorative appeal of any space.
The Secret Behind A Luxury Candle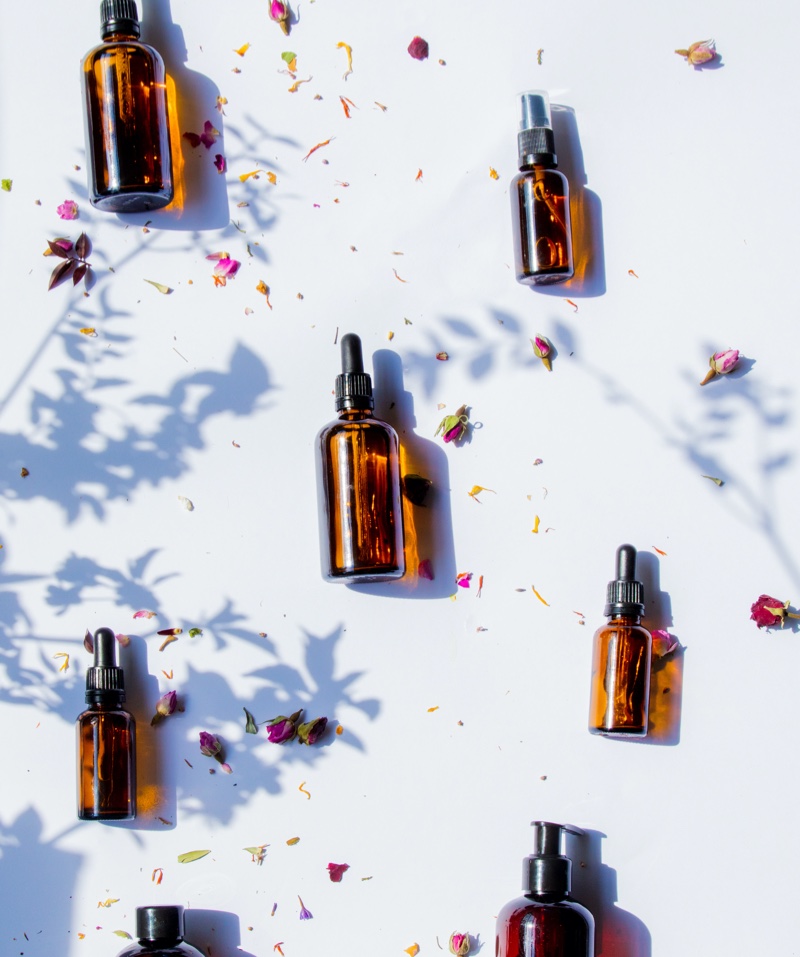 It's no secret that the best luxury candles offer rich aromas that make a space smell exceptional. What's the secret? There are several factors involved in the production of high-quality candles, and here are the top 3:
• Perfumers Create Unique Scents
Perfumers are artists who have mastered the art of fragrance creation. They undergo years of professional training to develop a remarkable sense of smell, differentiating one scent from another. 
These talented perfumers are the most sought-after in the world, working with leading brands to create fresh and exciting olfactive experiences. Master perfumers like Francis Kurkdjian created some of the best luxury candle scents using ingredients like rose, jasmine, bergamot, and orange blossom.
• Source Of Fragrance Oils
To create a perfectly balanced fragrance, a perfumer understands how natural and synthetic materials interact. An important consideration is the source of these raw materials and how they interact. Leading fragrance manufacturers use innovative techniques and technology to develop high-quality fragrances.
While some oils like rose, jasmine, and bergamot are harvested from natural sources, others are manufactured in the laboratory. This emphasis on quality can make all the difference when producing a luxury candle scent. 
• Candle Manufacturer Expertise
Established candle companies with 25 + years of experience have perfected the candle production process. Emerging brands in the business for 5+ years also require special consideration. While these newcomers are younger compared to their older counterparts, they offer an innovative new approach to fragrance creation.
Top 10 Luxury Candle Scents 
1. Jo Malone – Pomegranate Noir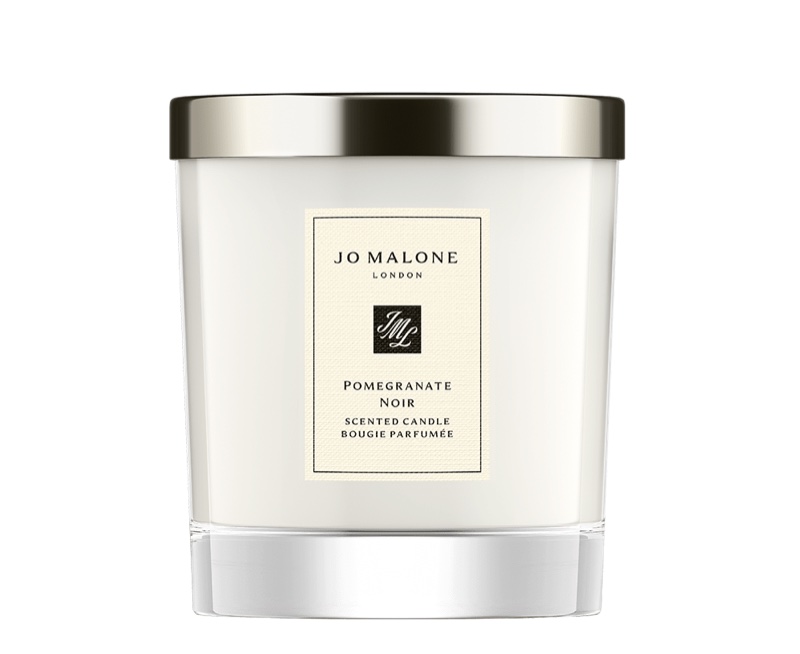 A luxury candle from Jo Malone is an absolute must-have, especially Pomegranate Noir, which is also available as perfume. This unique scent offers fresh notes of red berries and fruits like pomegranate mixed with smoky notes of guaiac wood and patchouli. An all-time candle favorite for the fall and winter seasons. 
2. Diptyque – Baies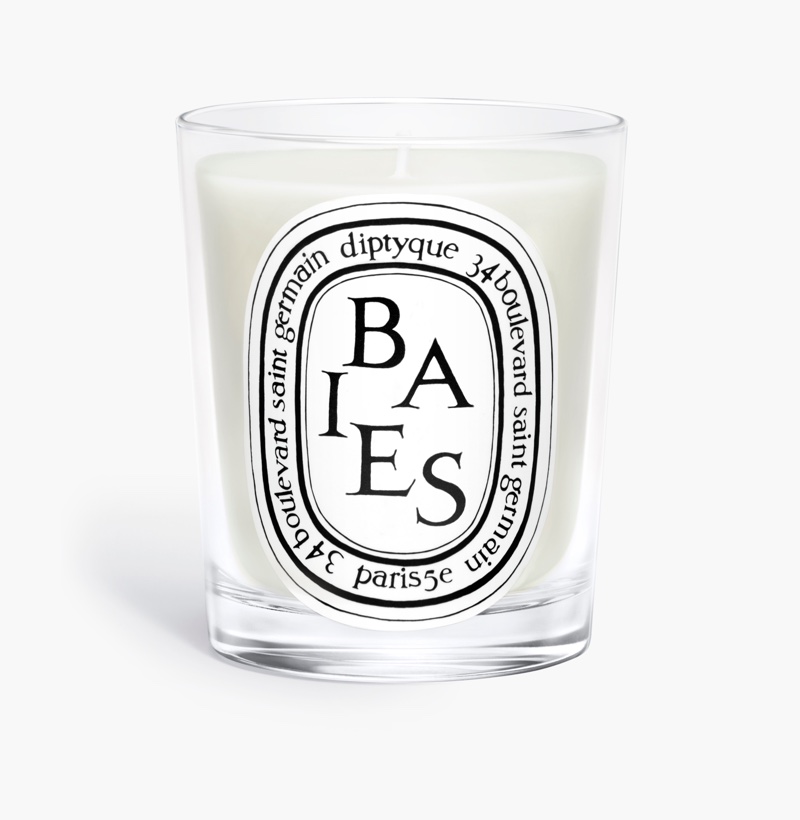 A sophisticated candle scent that combines floral notes of blooming red roses with dark fruity notes of blackcurrant and berries. This best seller is reminiscent of the timeless scents of Parisian candle brand Diptyque.
3. Le Labo – Santal 26 
A unique creation by New York-based candle brand Le Labo. Often described as woody, spicy, and leathery, sandalwood takes center stage here, followed by amber, iris, and violet notes. The success of Santal 26 led to the introduction of Santal 33, a unisex perfume worn by celebrities like Justin Bieber and Emilia Clarke. 
4. Byredo – Bibliotheque 
The deep and complex scent of Bibliotheque is a favorite among candle aficionados. The soft leather accord is balanced with floral notes of peony and violet, giving rise to an exceptionally soft and woody aroma.
5. Karl Winters – Parisian Rose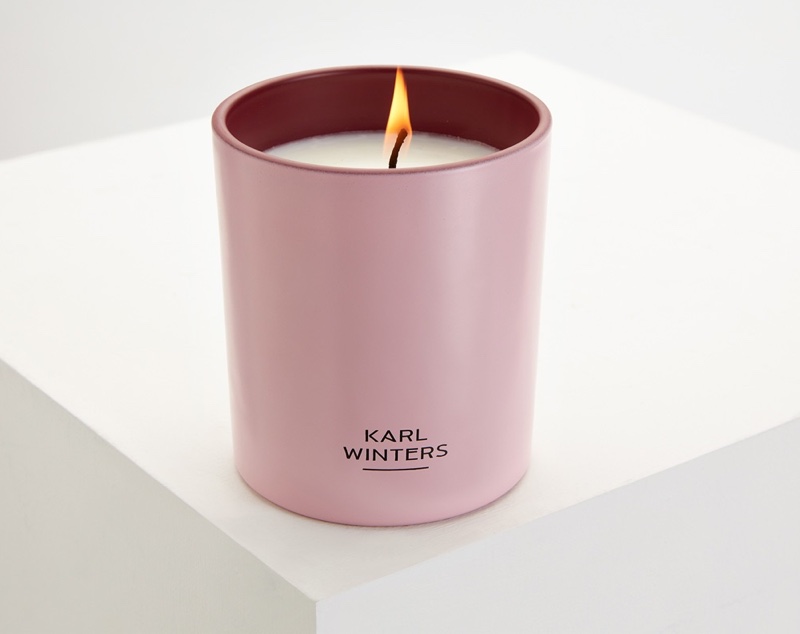 Inspired by Paris Fashion Week, Parisian Rose represents a modern, luxurious interpretation of the scent of a rose. The rose candle aroma has hints of violet and blackcurrant, evoking a deep fruity freshness, perfectly elevated with the earthy notes of patchouli. It's an excellent example of the versatility of rose.
6. Mashburn – 308 
Mashburn, as a fashion brand, is known for their luxurious garments and leather shoes. The 308 candle offers customers a fresh introduction to the nuances of orange blossom. Delicate and pure, this floral scent is built around notes of summer fruits and white florals, making this aroma that much more special.
7. Acqua Di Parma – Luce Di Colonia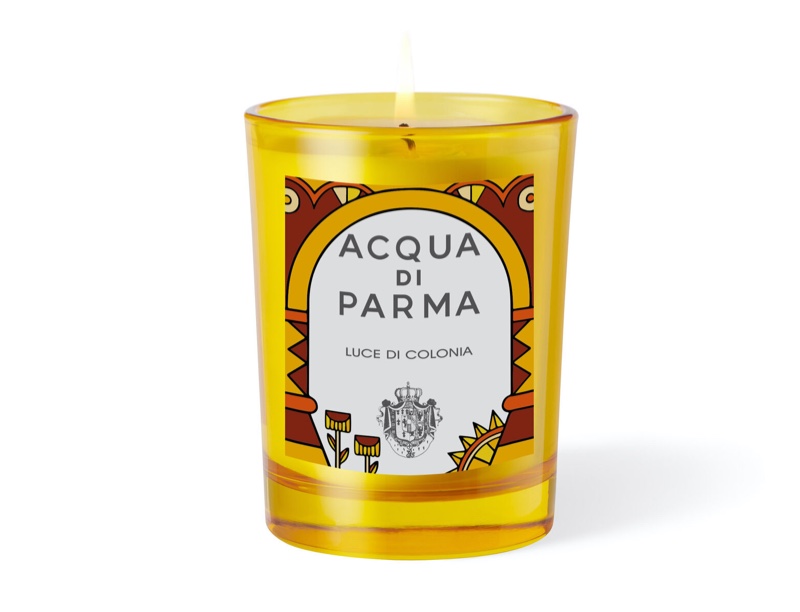 Timeless and elegant, Luce Di Colonia is a luxurious candle scent from the Italian brand Acqua Di Parma. Housed in a slick translucent yellow vessel and white label, this candle radiates bright citrus notes of orange, lemon, and neroli. Patchouli and vetiver add elegant woody notes to the overall essence of this aroma. 
8. Maison Francis Kurkdjian – Baccarat Rouge 540 
Among Francis Kurkdjian's fragrance creations, Baccarat Roge 540 stands out as an international masterpiece. First launched as a limited-edition perfume, it moved center stage by introducing Baccarat's signature scent.
With fresh notes of saffron, amber, and white florals, this sensational scent evokes feelings of clarity, warmth, and luxury. 
9. Edition Hotel Candle 
The signature scent for the five-star Edition hotel was chosen for its elevated and universal appeal. Housed in a matte black candle jar, it offers refreshing back tea and fig notes blended with soft florals and woody notes.
Its characteristic "tea" note and unisex appeal are sought after by fragrance enthusiasts around the world. 
10. Apotheke Co – Sea Salt Grapefruit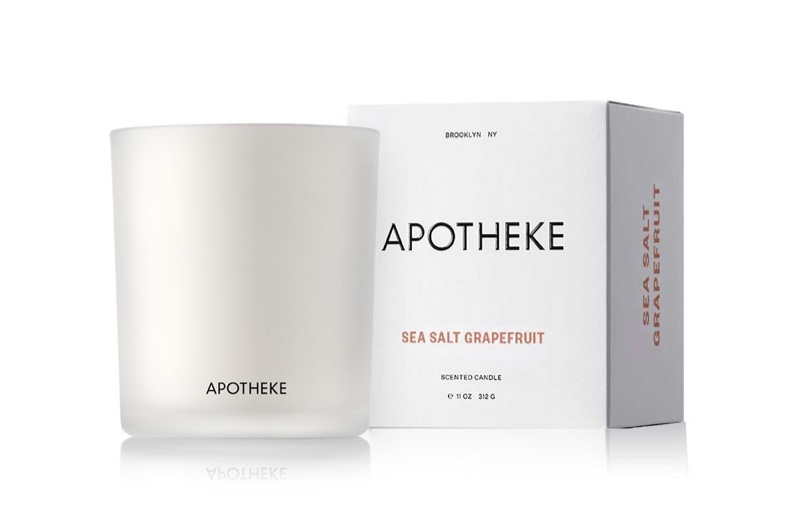 For those who appreciate the aromas of sea salt, Apotheke Co introduces this unforgettable candle scent: Sea Salt Grapefruit. The bright, uplifting grapefruit notes are rounded with earthy sea salt and black pepper notes, making this a summertime favorite.