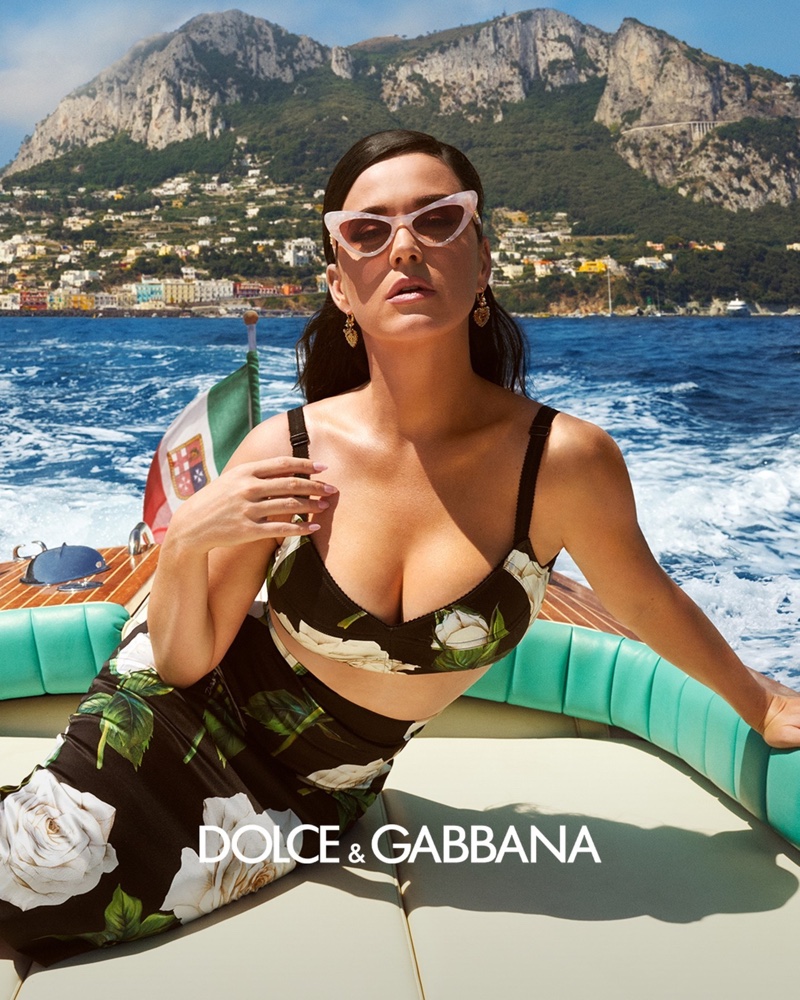 Dolce & Gabbana, the Italian fashion house that's synonymous with opulence, has unveiled its Devotion perfume ad campaign. Gracing this aromatic canvas is none other than pop sensation Katy Perry. Picture her floating on a boat in Capri, Italy.
She's dressed like a 1950s dream in a floral print bralette and a matching pencil skirt, her feet bare and her eyes shielded by retro sunglasses. It's as if she's stepped out of a vintage film, embodying the timeless allure of Italy.
Katy Perry for Dolce & Gabbana Devotion Perfume Commercial
But the Dolce & Gabbana Devotion perfume experience doesn't stop at the visuals. The fragrance itself is a symphony of scents designed to captivate the senses. At its heart—quite literally—is Dolce & Gabbana's signature sacred heart emblem featured on the bottle.
The eau de parfum is a bright gourmand blend featuring intoxicating notes of vanilla, candied citrus, and orange blossom. It's like walking through an Italian orchard under the warm glow of the Mediterranean sun.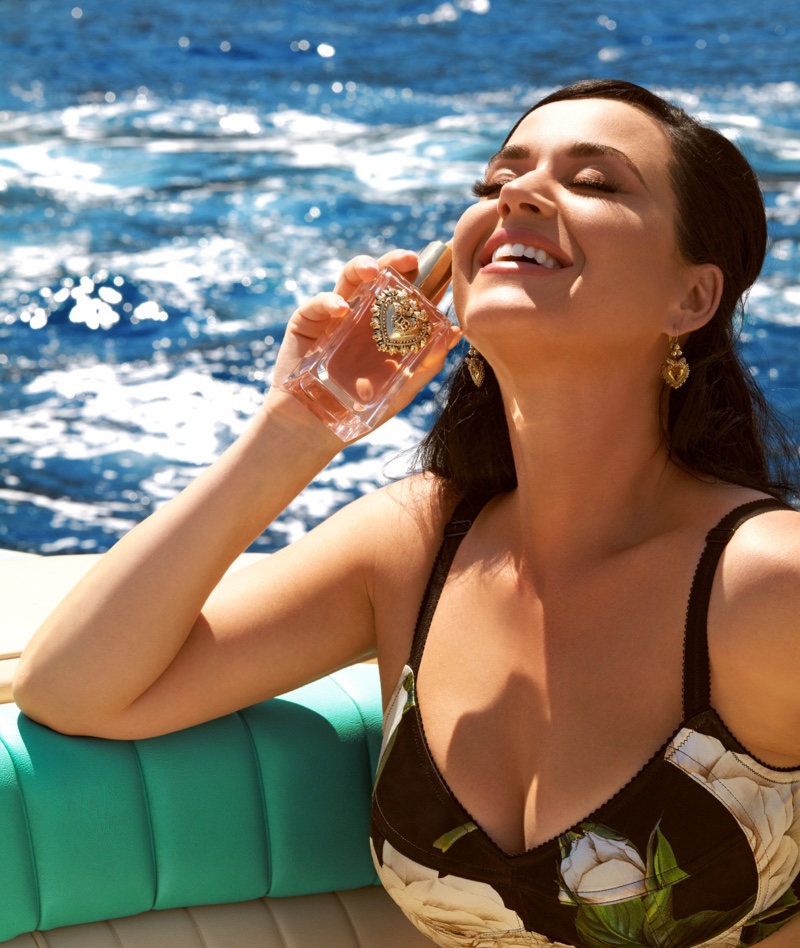 In a commercial that's more of a cinematic journey, Katy Perry explores Italy's picturesque landscapes and vibrant communities. Adding a dash of drama, Italian actor Michele Morrone makes a guest appearance as a fisherman. It's a story that goes beyond mere advertising, offering a glimpse into the Italian way of life.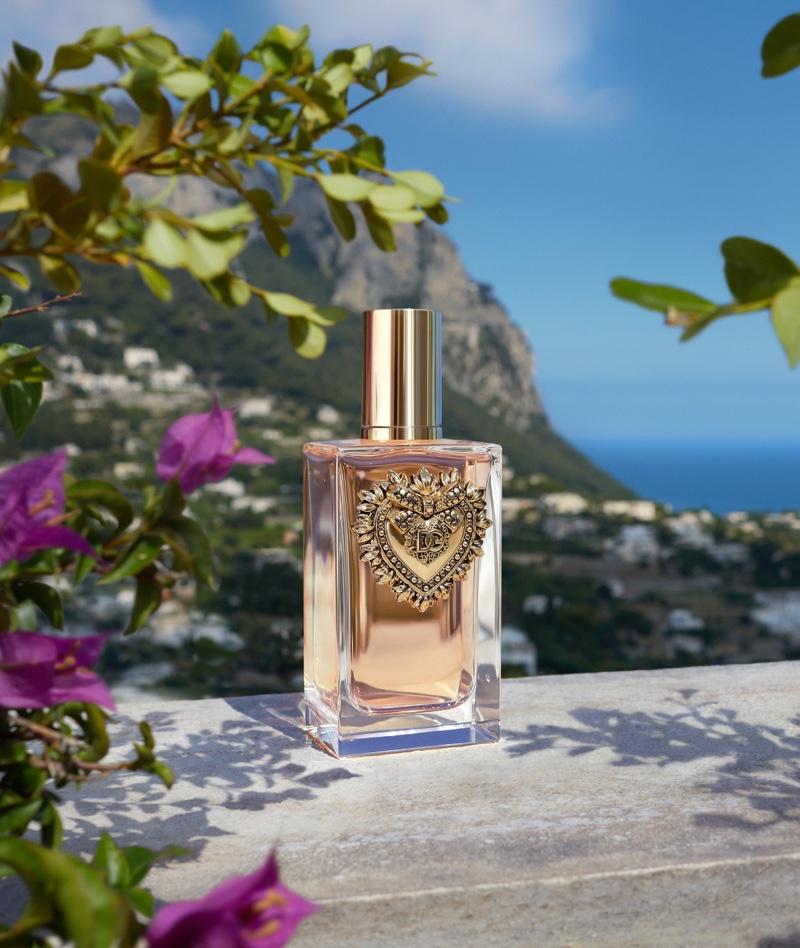 This isn't Katy Perry's first foray into the world of fashion and fragrance. Earlier, she showcased her own footwear brand's fall collection, proving her versatility as a style icon. And let's not forget, Dolce & Gabbana has been on a scent spree this year, releasing Light Blue Summer Vibes and Dolce Violet, each a unique tribute to different facets of Italian culture.