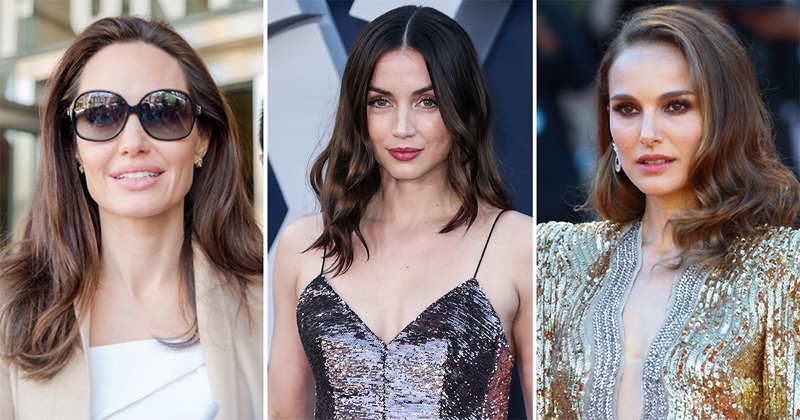 Dark hair is the most common type of hair color, accounting for over 80% of the population. And although blondes get a lot of press, these twenty-seven talented brunette actresses have just as much to bring to the screen.
From Anne Hathaway to Ana de Armas and Zendaya, this list will inform you of over twenty of the most amazing actresses with brown hair who impress with their charm and beauty. From the red carpet to the screen, they know how to impress.
Brunette Actresses
Anne Hathaway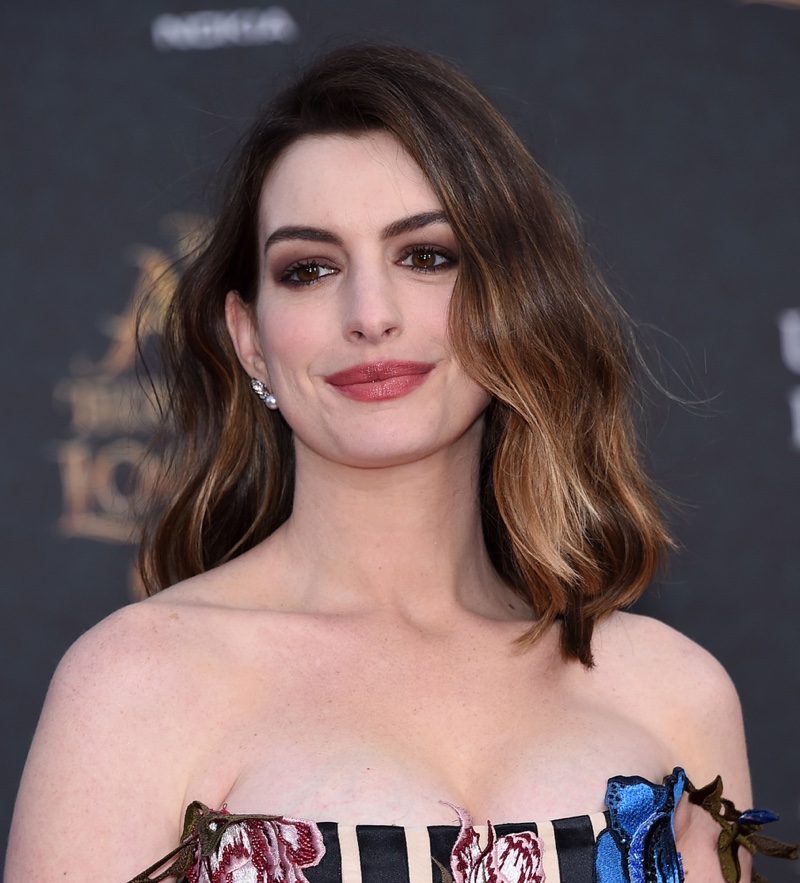 Born November 12, 1982, Anne Hathaway is a renowned American actress known for her signature long brown hair. She became fascinated with being an actress when she was six after watching her mother's performance in Les Miserables as Fantine. Later, she would win an Academy Award, playing the same role in 2013.
Before that, she participated in school plays at Milburn High School and made her cinematic debut in The Princess Diaries in 2001, which became a worldwide success and earned her a nomination for the MTV Movie Award for Best Breakthrough Female Performance.
Ever since, she's transitioned to adult roles and romantic comedy films, such as The Devil Wears Prada, Interstellar, and Ella Enchanted. "To get her stylish feminine look, you'll want to ask your stylist for a long layered hairstyle with light waves for a beautiful finish," explains Carmen Moore, a former stylist who started TheHairstyleReview.
Angelina Jolie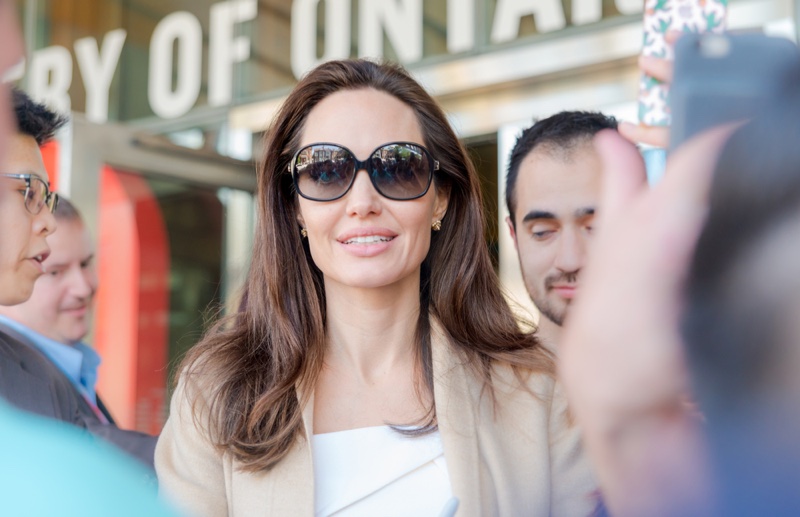 When it comes to famous brunette actresses, Angelina Jolie is one of the first to cross the mind. Born June 4, 1975, Angelina Jolie has many projects under her belt, starting with her first film, Cyborg 2, shot in 1993. She'd been trying to audition for acting roles without success quite a few times, as many said her aura was "too dark."
After being disappointed with her debut film, Jolie did not audition again for a year but later broke through after winning a Golden Globe Award for acting in TNT's George Wallace. She's remained a popular actress ever since. Her movie career includes films like Girl, Interrupted, Tomb Raider, Mr. & Mrs. Smith, Maleficent, and Marvel's The Eternals.
Natalie Portman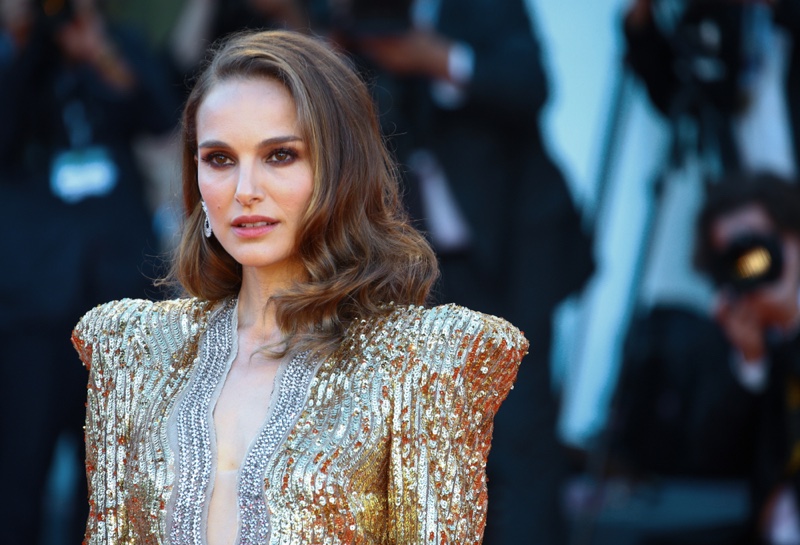 The recipient of an Academy Award and two Golden Globe Awards, Natalie Portman is yet another famous brunette known for her superb acting. She made her cinematic debut in high school in The Diary of a Young Girl (1998) and perhaps most notably continued acting in the Star Wars prequel trilogy in 2002 and 2005. She was born in Jerusalem as an only child on June 9, 1981.
Her first steps in acting happened by chance when she got asked to become a child model at just ten years old at a pizza restaurant. Portman turned down the modeling offer and utilized the opportunity to obtain an acting agent instead! Natalie starred in movies like Black Swan, Thor, The Professional, and V for Vendetta.
Halle Berry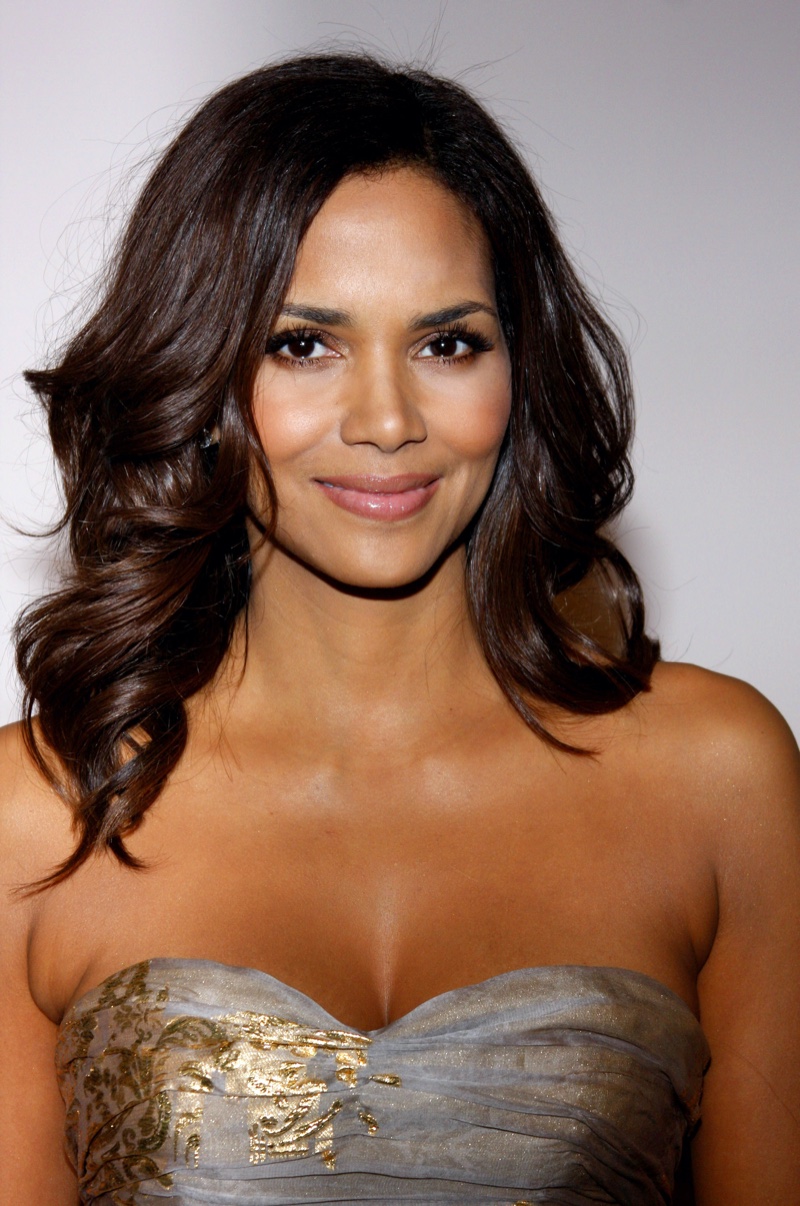 Brunette model-turned-actress Halle Berry isn't just known for her brown hair; she's also known for being the first runner-up in the Miss USA pageant and placing an impressive sixth in Miss World 1986. She is also the only Black woman who won the Academy Award for Best Actress.
Berry's film debut was a small one where she took on the role of a drug addict in Jungle Fever, a 1991 film. Her rise to fame started after she acted as a biracial slave in a TV adaptation of Queen: The Story of an American Family, and she's been producing many other wildly successful films ever since. Her notable roles include Die Another Day, Monster's Ball, Catwoman, and X-Men.
Nina Dobrev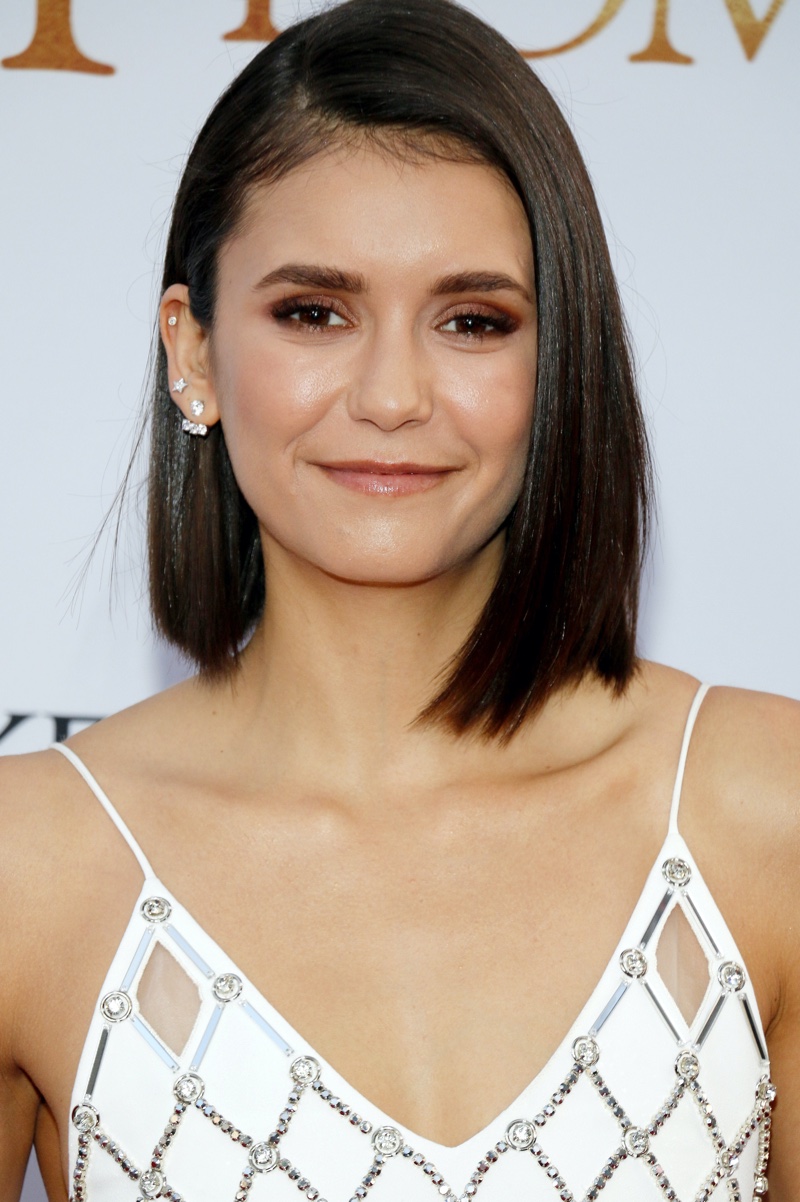 Nina Dobrev is one of the most famous Canadian actresses with brown tresses. The Canadian brunette has made appearances in well-known films such as The Perks of Being a Wallflower (2012) and a couple of comedies such as Let's Be Cops and The Final Girls.
She speaks three languages – English, French, and Bulgarian. Dobrev has also appeared in the hit TV series The Vampire Diaries.
Lily Collins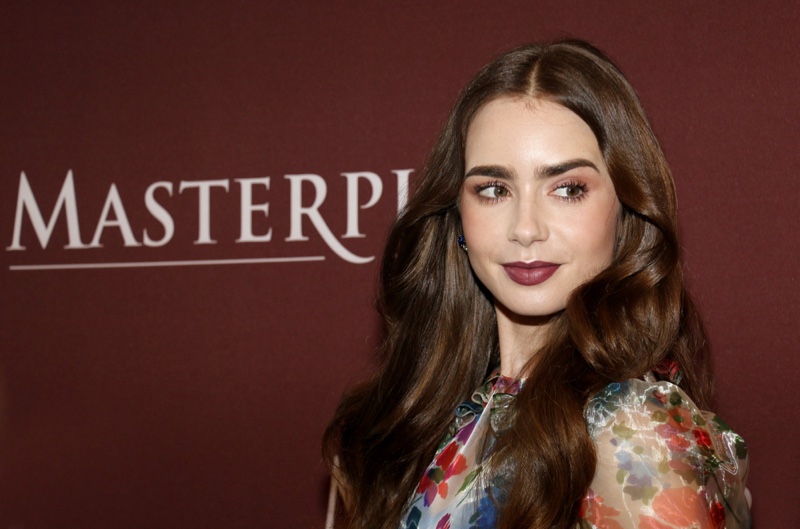 Having debuted at the age of two in a BBC series named Growing Pains, Lily Collins is a famous British-American brunette actress. She's also a model and was the International Model of the Year for Glamour magazine Spain.
Collins is known for her role as Marla Mabrey in the 2016 rom-com Rules Don't Apply, which earned her a nomination for the 74th Golden Globe Awards as Best Actress in a Comedy or Musical. Her Netflix show Emily in Paris was highly watched and confirmed her role as a fashion darling.
Megan Fox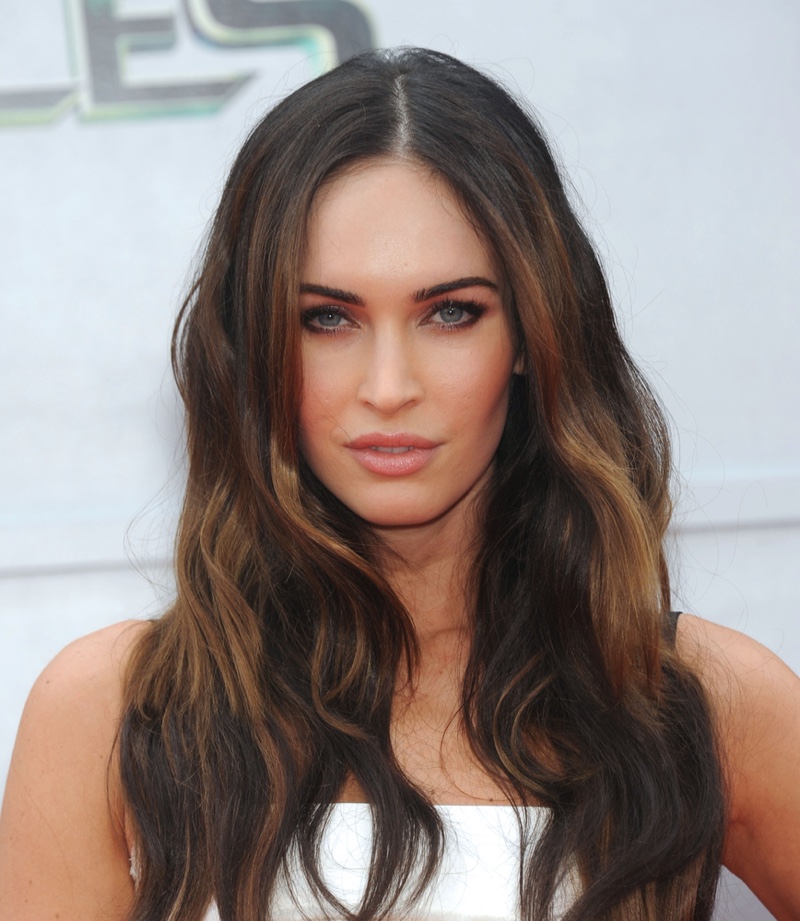 Megan Fox is a well-known dark-haired actress. Fox began her acting career through drama and dance when she was five in Tennessee. Unfortunately, she got bullied in high school for getting along better with the boys, but she pushed through the hate and debuted in 2001 in the romantic comedy Holiday in the Sun.
She's also known to be the girlfriend of singer Machine Gun Kelly and has flaunted her gorgeous brown hair in the music video Bloody Valentine, a song produced by the rapper as well. Her mainstream debut was through Transformers, a highly successful film about robots.
Zendaya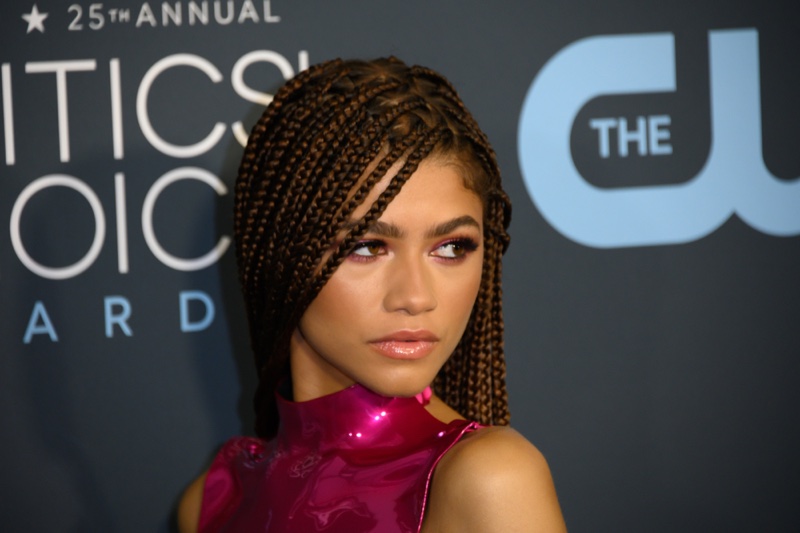 An unmissable stunning brunette is Zendaya, an American actress-singer born September 1, 1996. She has a long list of achievements that have led her to become a household name. Zendaya's hairstyles also make her one of the most talked about stars on social media.
Although many know her for superb performances in The Greatest Showman, Spider-Man: Homecoming (2017), or Spider-Man: Far from Home, Zendaya initially started her career as a Disney star. She has since won multiple Emmy Awards and a Golden Globe for her role as Rue in HBO's critically acclaimed show Euphoria.
Emilia Clarke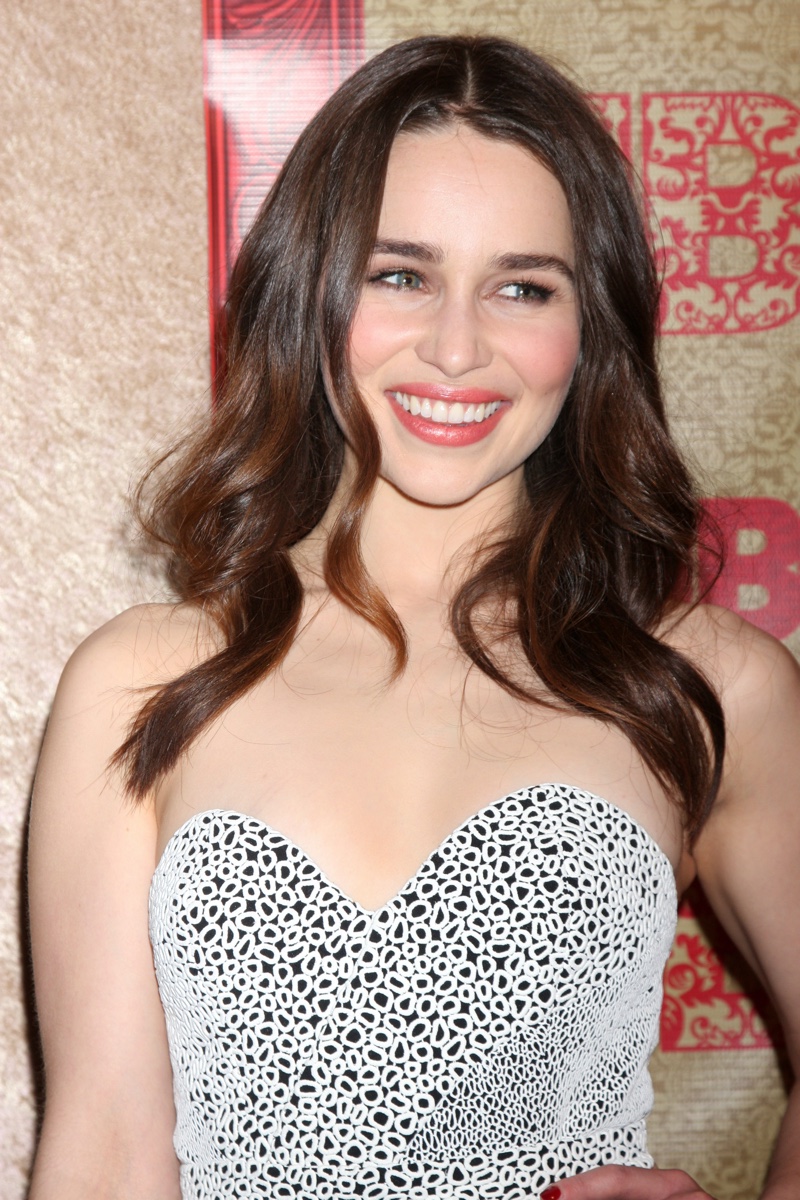 Emilia Clarke is an English actress born October 23, 1986, who's known for her dazzling brown hair and her title as one of the 100 most influential people in the world, according to Time (2019).
She was born in London and appeared in several school productions, which encouraged her to pursue an acting career. Clarke's hard work paid off as she got cast in the hit series Game of Thrones.
Although she went platinum blonde for her role as Daenerys, we think her natural brunette hair color looks stunning.
Gal Gadot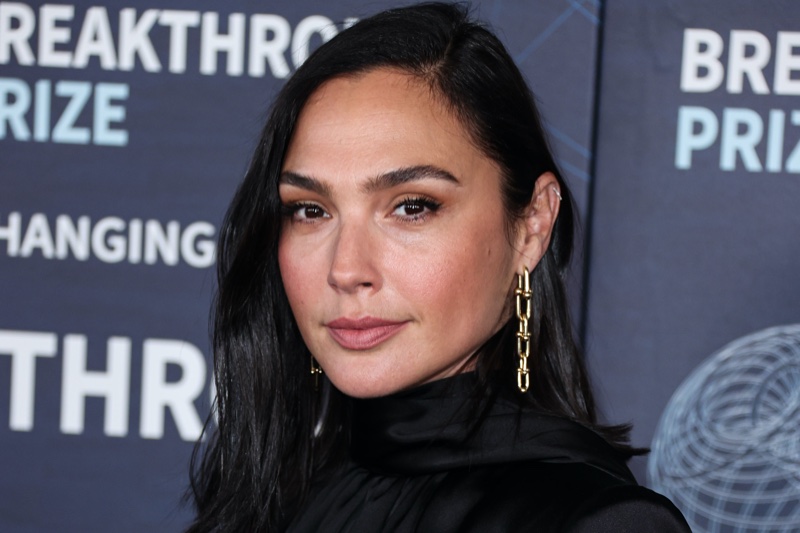 Born in Israel, Gal Gadot is a name that has made headlines. She first caught the world's attention as Miss Israel. But it's her portrayal of Wonder Woman that truly catapulted her into stardom. With a blend of strength and vulnerability, she's redefined what it means to be a female superhero.
Besides being a superhero, she appeared in the Fast & Furious franchise and the Netflix film Red Notice. Her influence isn't confined to the screen; she's an advocate for women's rights, making her a real-life wonder woman.
Anna Kendrick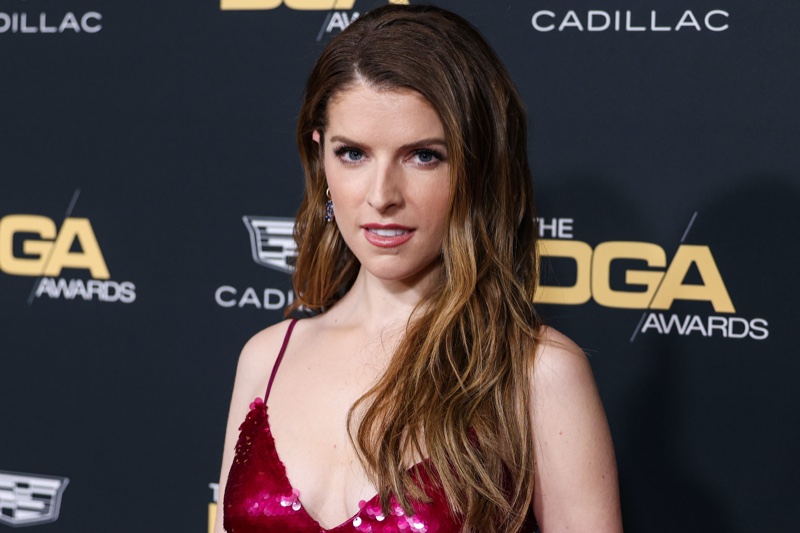 Anna Kendrick, the American actress with a knack for comedy, first dazzled audiences in her Tony-nominated Broadway role at just 12 years old. She later broke into Hollywood with her role in Twilight, but it was Pitch Perfect that made her a household name.
Her quick wit and relatable persona make her a social media darling. Beyond her acting, she's penned a memoir, proving she's not just a one-trick pony but a multi-talented star.
Jenna Ortega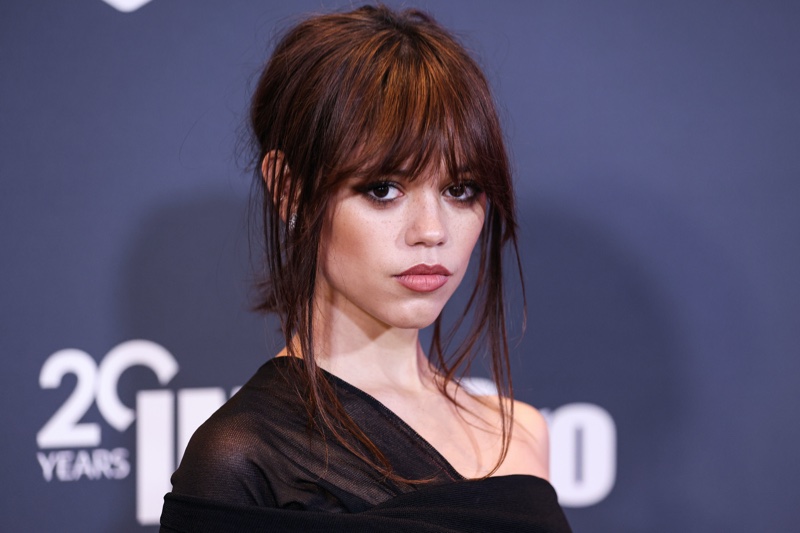 Jenna Ortega's rise to fame is like a meteoric journey that began in the world of Disney Channel. Born to a Mexican-American and Puerto Rican family, she brings a fresh, diverse perspective to young Hollywood.
She's navigated from family-friendly roles to more mature parts, like her role in the thriller You and gained worldwide acclaim in the series Wednesday. At a young age, she's already showing the kind of range that promises a long, impactful career.
Minka Kelly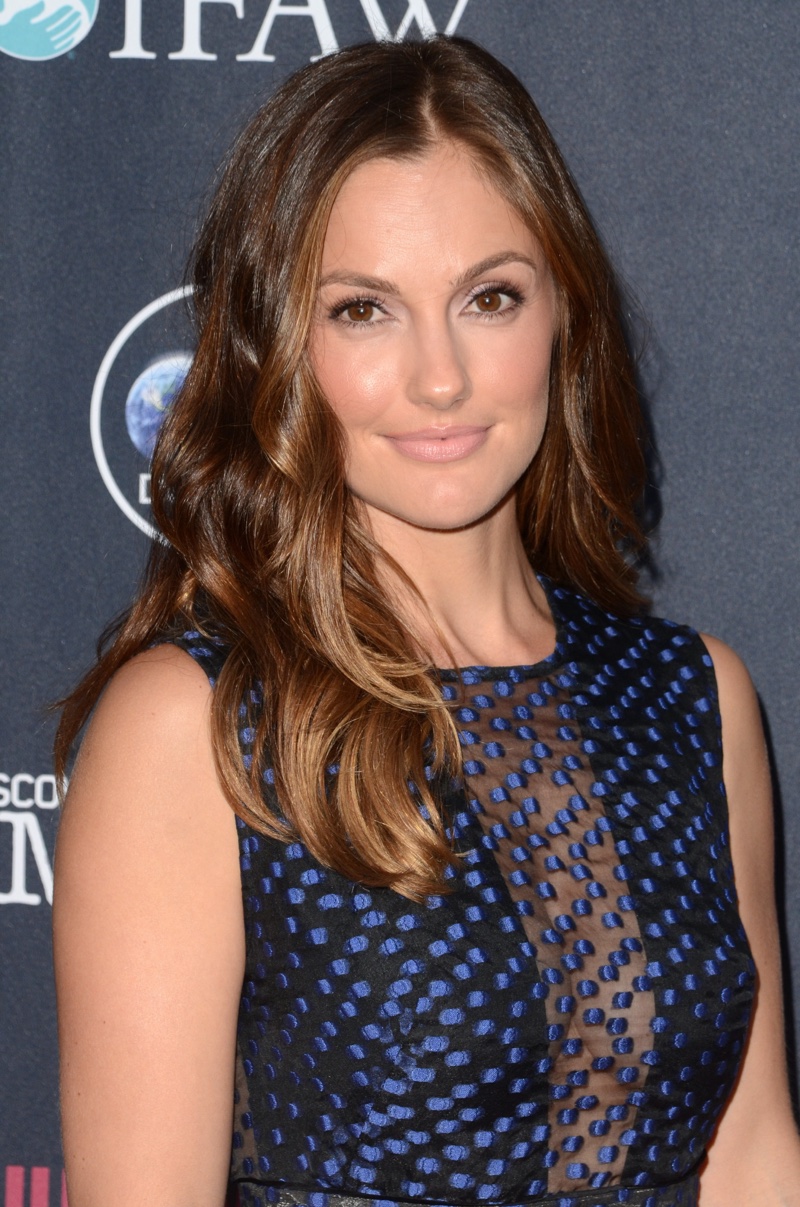 Born in Los Angeles, Minka Kelly is an American actress who first gained recognition in the hit TV series Friday Night Lights. Her portrayal of Lyla Garrity showcased her ability to bring depth to a seemingly stereotypical cheerleader role.
She's since ventured into various genres, from action-packed shows like Titans to emotionally charged dramas like The Roommate. Off-screen, she's passionate about animal rights, adding another layer to her public persona.
Alison Brie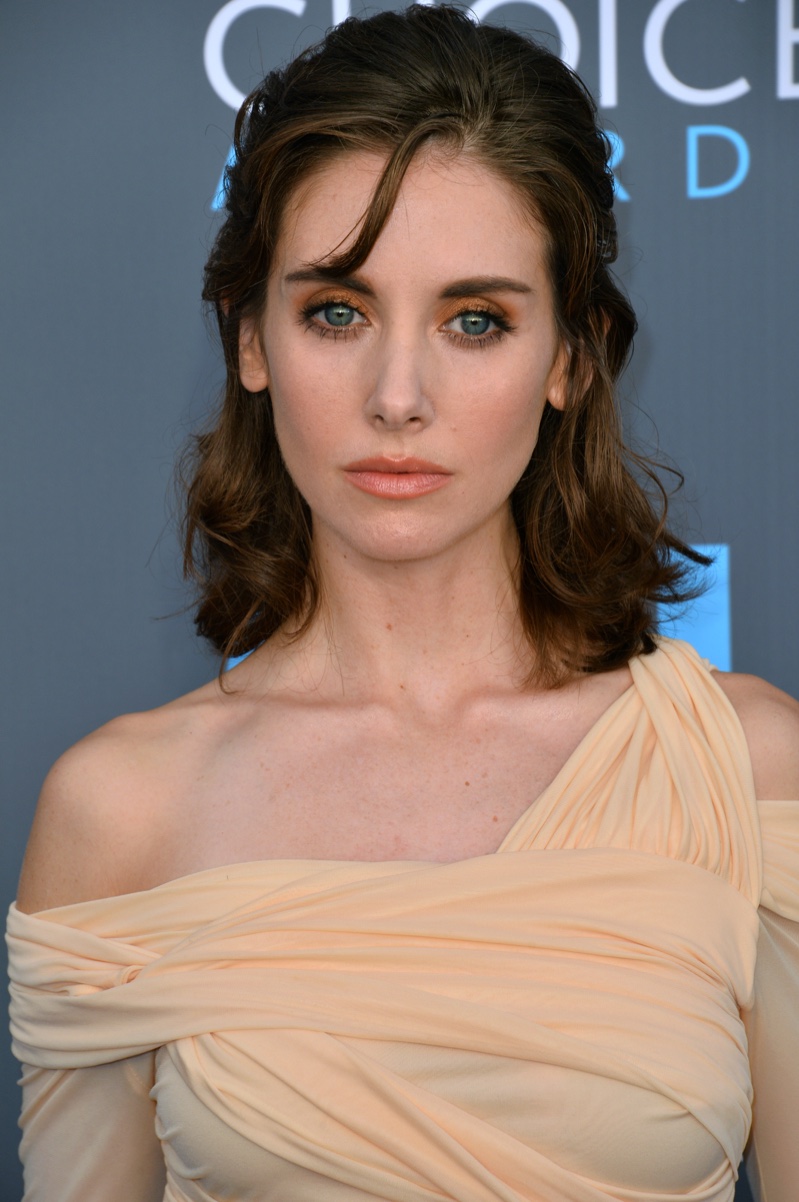 Alison Brie is a versatile talent who's conquered both the small and big screens. She first caught our attention in the cult-favorite TV show Community, where her comedic timing was impeccable. She then transitioned to a more dramatic role in Mad Men, proving her range as an actress.
Her performance in GLOW further solidified her standing, earning her critical acclaim. Alison Brie is more than just another pretty face; she's a chameleon in the world of acting.
Jennifer Lopez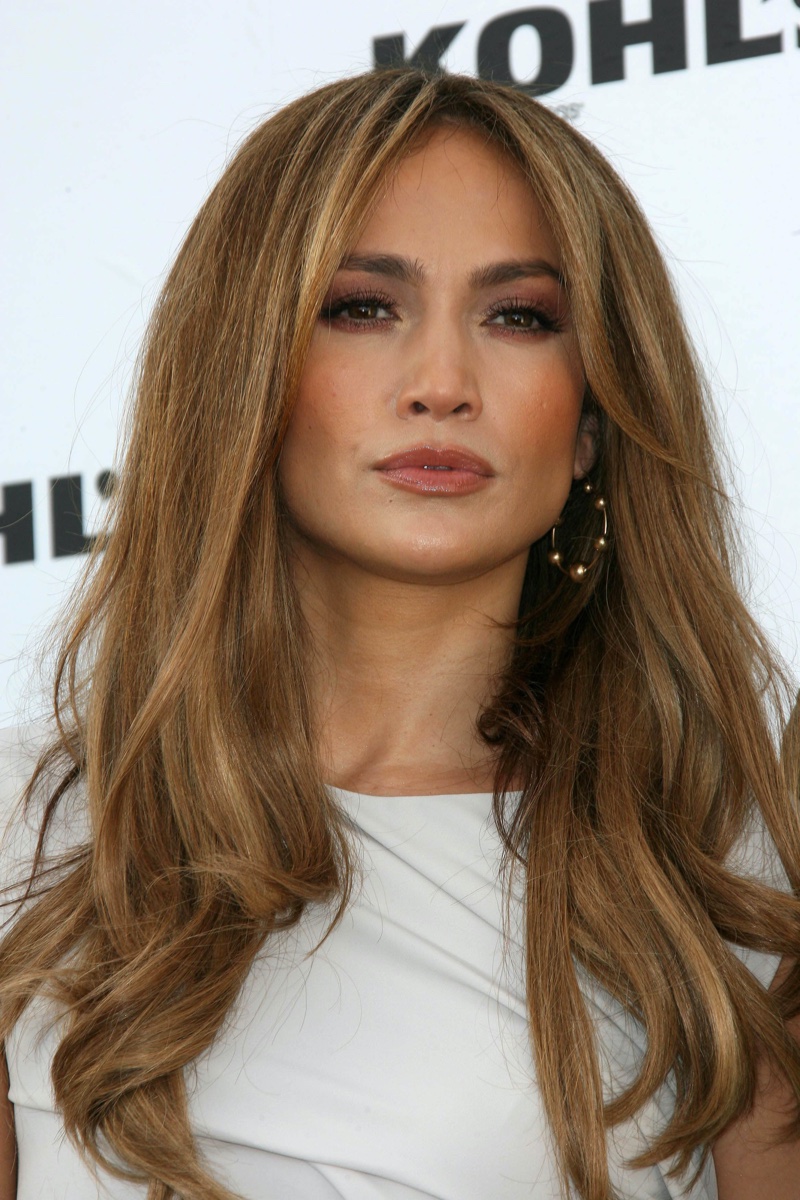 The multi-hyphenate talent of Jennifer Lopez, also known as JLo, needs no introduction. She's been a fixture in entertainment for decades. Born in the Bronx, she started as a dancer but quickly transitioned to acting with standout roles in films like "Selena" and "Out of Sight."
Her acting chops are as strong as her hits, making her a true triple threat. Beyond the screen and stage, she's a business mogul and philanthropist, embodying the essence of a modern-day Renaissance woman.
Hailee Steinfeld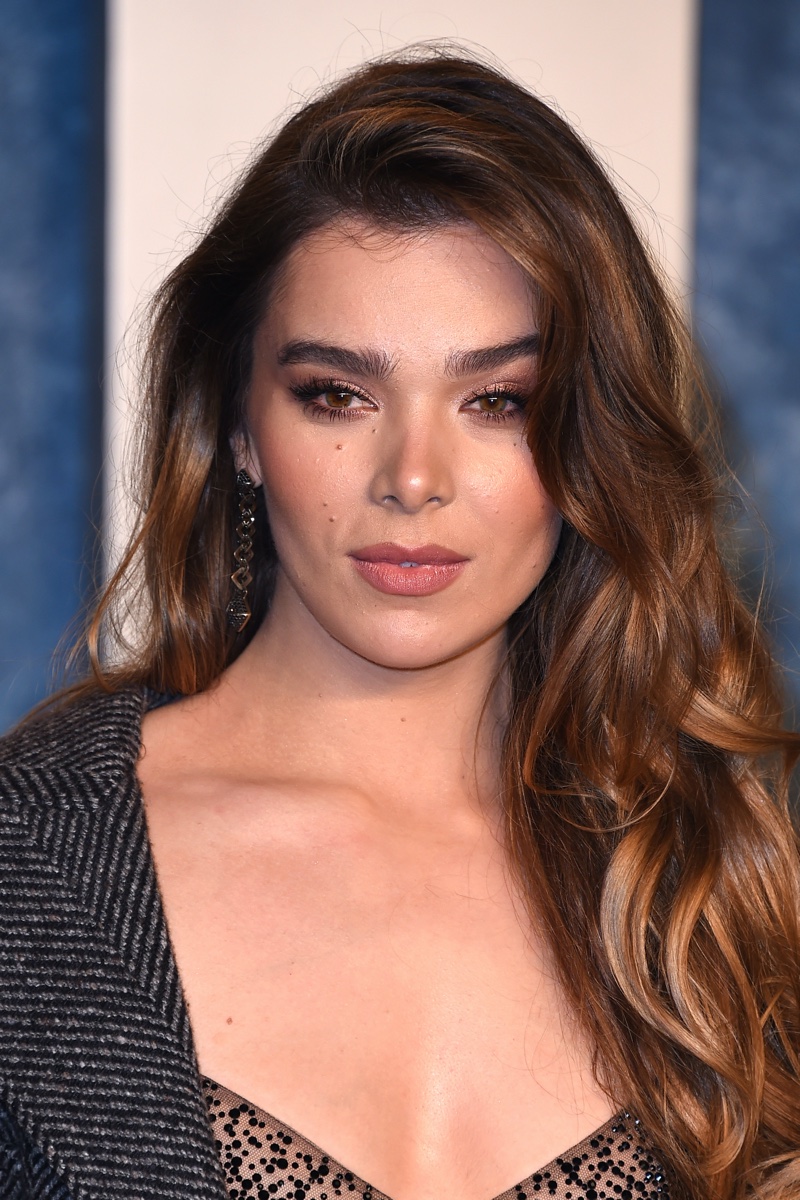 Hailee Steinfeld burst onto the Hollywood scene with her Oscar-nominated role in True Grit at just 14 years old. Since then, she's proven her mettle in a variety of genres, from action-packed flicks like "Bumblebee" to coming-of-age dramas like "Edge of Seventeen."
She also voices Gwen Stacy in the Spider-Man: Into the Spider-Verse animated films. Her transition into pop music has been notable, showcasing her versatility.
Eva Mendes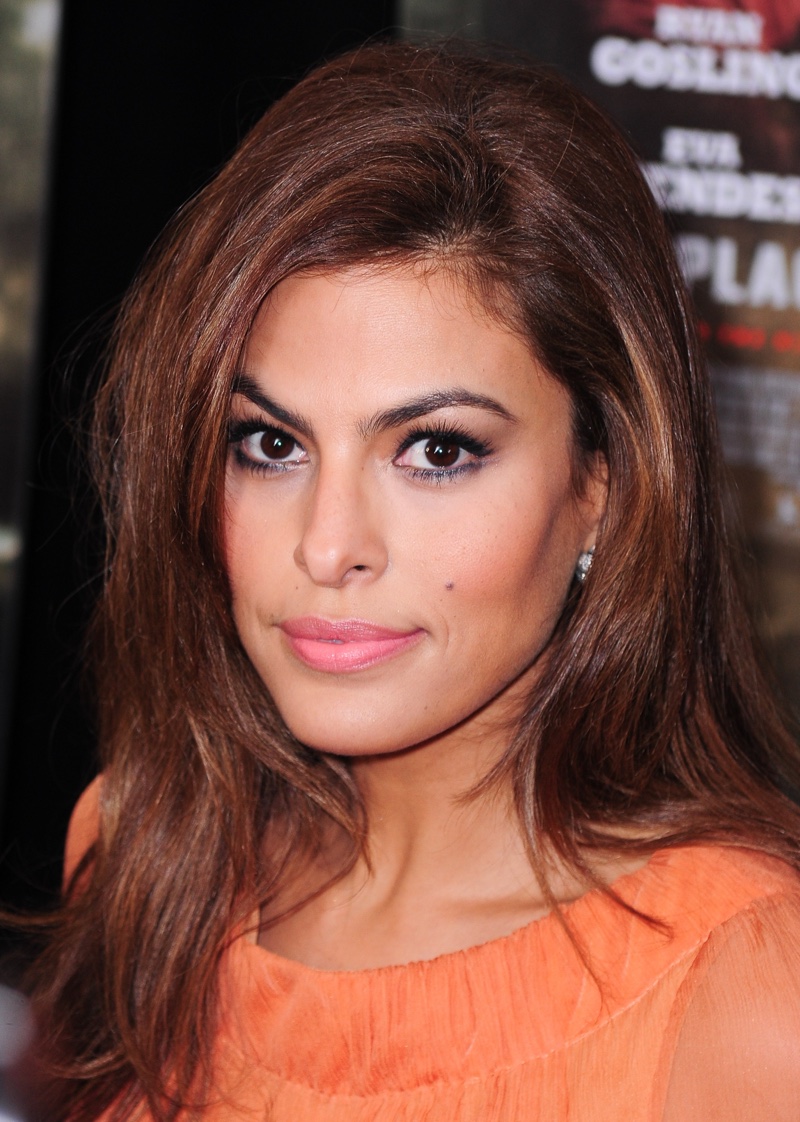 Eva Mendes, a Miami-born actress of Cuban descent, brings a sultry allure to the silver screen. She first turned heads in Training Day, sharing the screen with Denzel Washington.
Her roles often exude a sense of mystery and complexity, as seen in films like Hitch and The Place Beyond the Pines. Off-screen, she's ventured into fashion design and cosmetics, proving she's not just a pretty face but a business-savvy woman as well.
Mila Kunis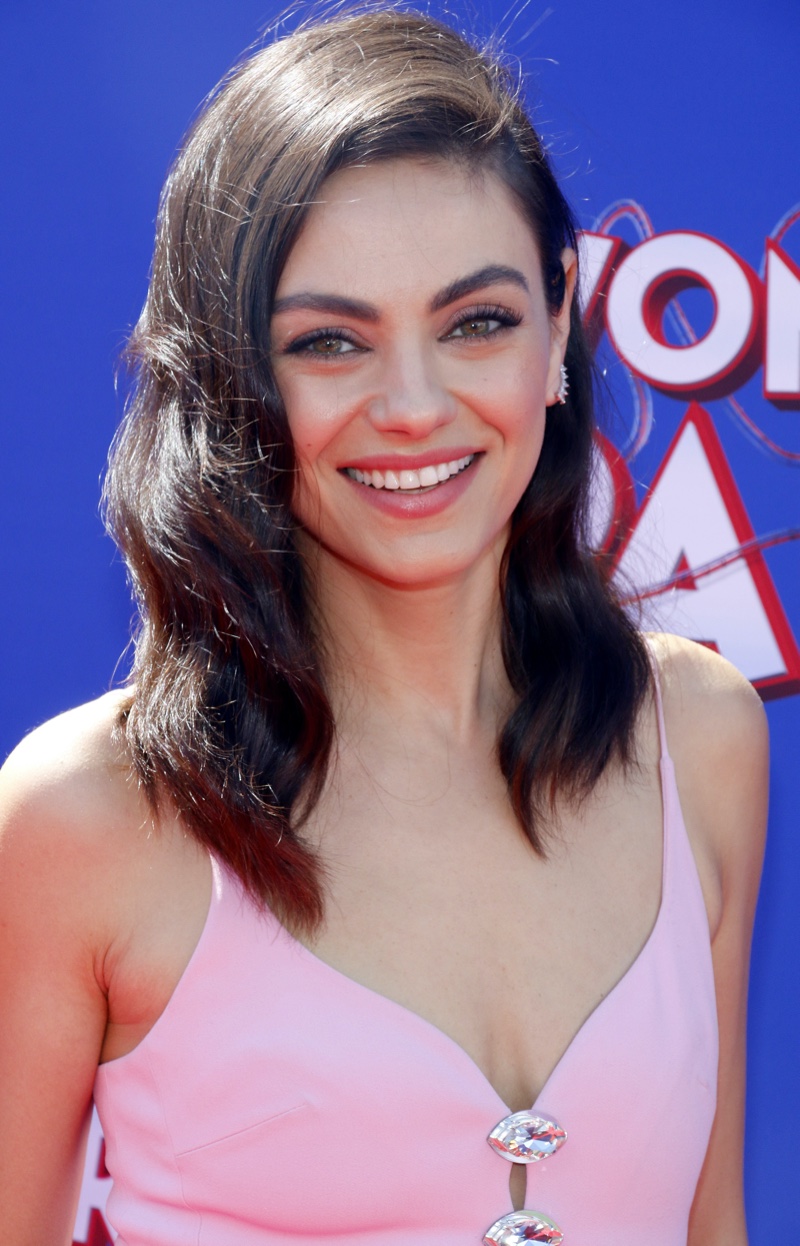 Mila Kunis is a stunning American actress/producer with beautiful brown hair. She began her acting career at a relatively young age at 14, after taking on the role of Jackie Burkhart on the Fox television series That '70s Show.
Later, she produced more successful films such as Black Swan, a 2010 film that earned her several accolades, including the Golden Globe Award for Best Supporting Actress. Her other notable works include Ted, Bad Moms, and Friends With Benefits.
Kat Dennings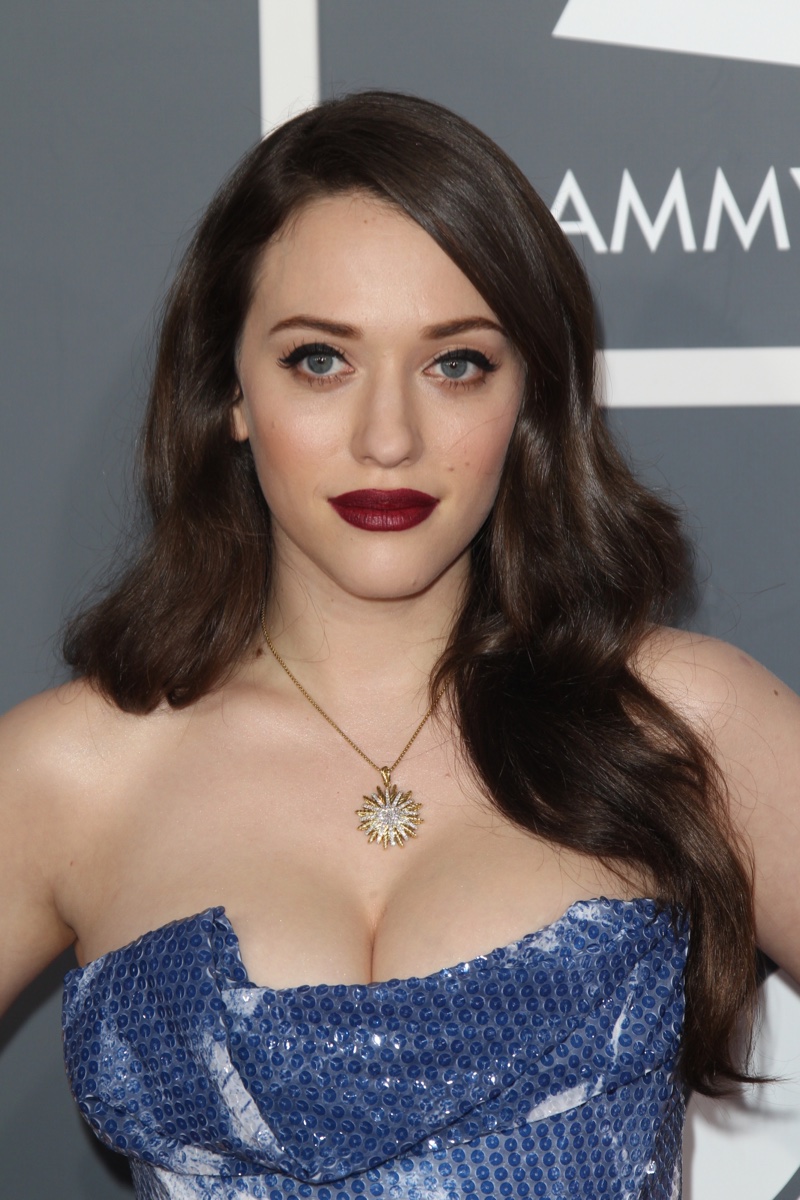 With her distinctive voice and comedic flair, Kat Dennings first gained widespread attention in the teen drama Nick and Norah's Infinite Playlist. She later became a household name through the hit TV show 2 Broke Girls, where her wit and timing were front and center.
Her recent venture into the Marvel universe in WandaVision has expanded her fan base even further. Kat Dennings is a unique talent who brings a dash of quirkiness to every role she takes on.
Zooey Deschanel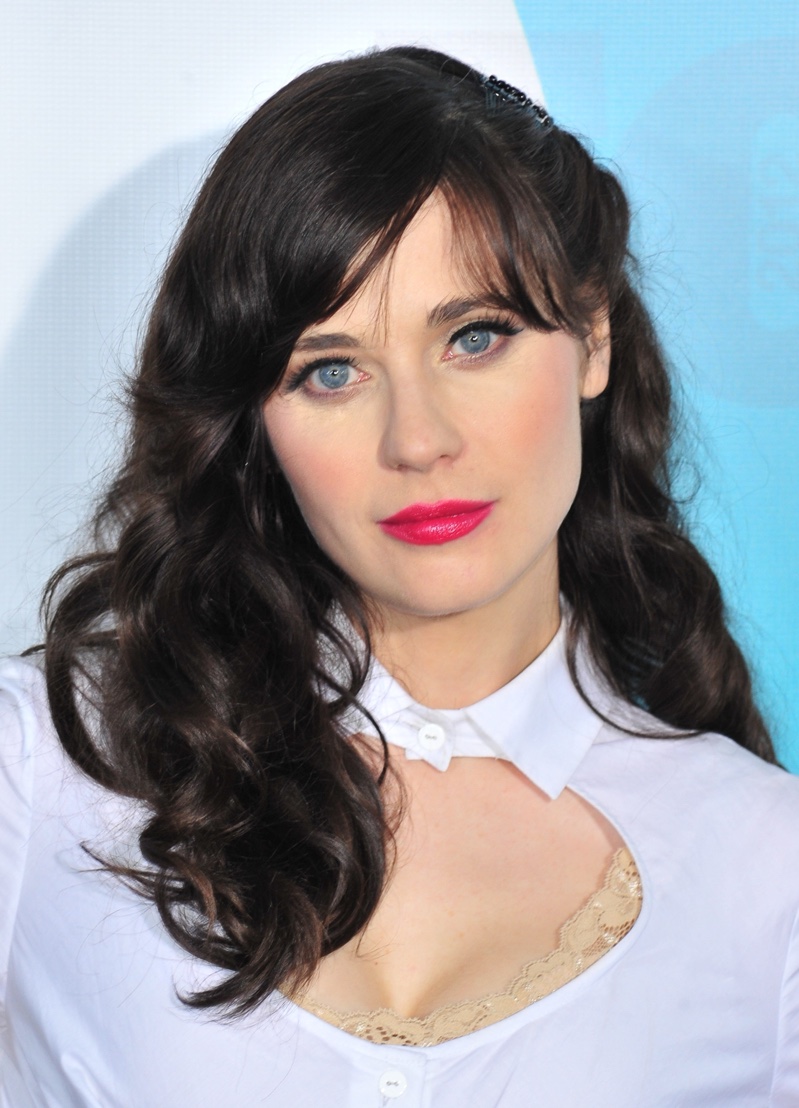 Zooey Deschanel, with her vintage charm and soulful eyes, became the epitome of the quirky girl in Hollywood. She first caught attention in films like Almost Famous and Elf, but it was the TV show New Girl that made her a cultural icon.
Her character, Jess, became a touchstone for a generation navigating adulthood with a blend of humor and heart. Beyond acting, Zooey is also one-half of the folk duo She & Him, adding a musical layer to her artistic portfolio.
Kate Beckinsale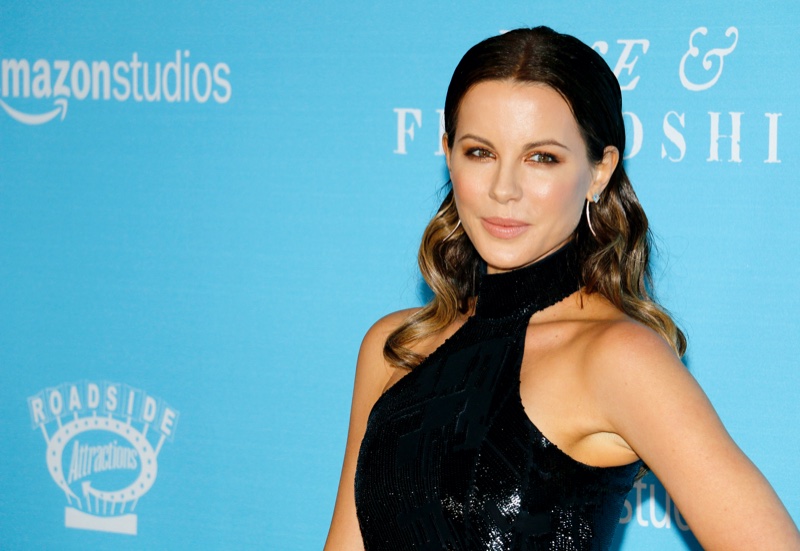 British-born Kate Beckinsale brings an air of sophistication to every role she takes on. She first gained international fame in the Underworld series, where she played a vampire warrior with a blend of elegance and ferocity.
Her roles often defy the damsel-in-distress stereotype, showcasing strong, independent women. Off-screen, she's known for her sharp wit and eloquence, making her not just a compelling actress but also a captivating public figure.
Ana de Armas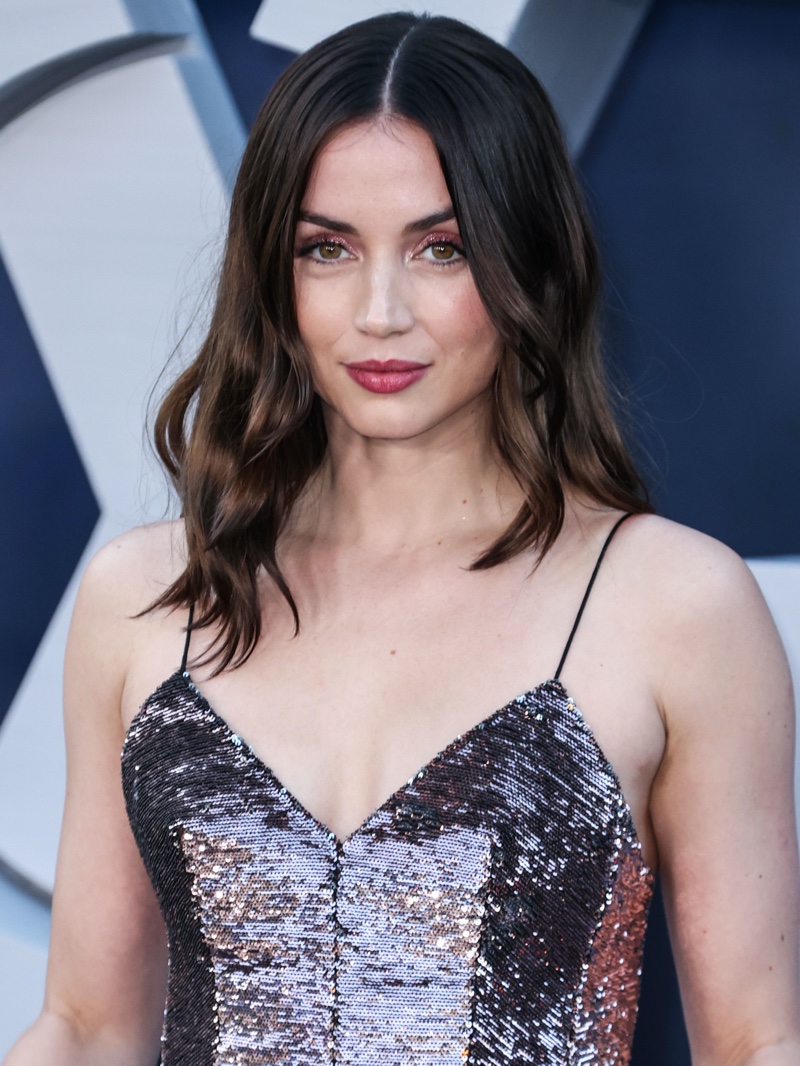 Cuban-born Ana de Armas has quickly become one of Hollywood's most sought-after talents. She first gained international recognition in the thriller Knock Knock, but it was her role in Blade Runner 2049 that truly put her on the map.
Her portrayal of a holographic AI showcased her ability to bring depth to even the most unconventional characters. Her role in "No Time to Die," a James Bond film, further cements her status as a rising star.
She would later go on to earn an Oscar nomination for her portrayal of Marilyn Monroe in Blonde. The brunette is one of Hollywood's hottest actresses now.
Penélope Cruz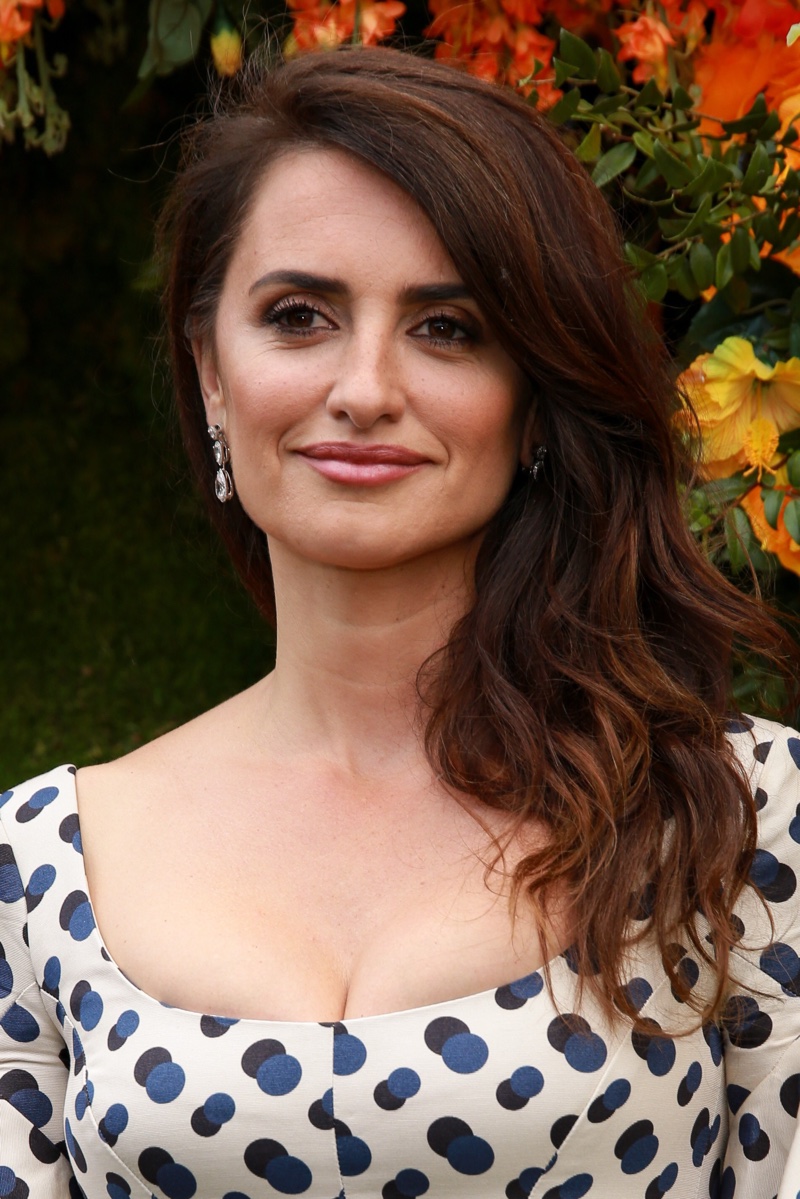 Hailing from Spain, Penélope Cruz is a force of nature in the acting world. She first gained international fame in Pedro Almodóvar's films, showcasing her ability to bring complex characters to life.
Her transition to Hollywood was seamless, earning her an Academy Award for her role in Vicky Cristina Barcelona.
Sandra Bullock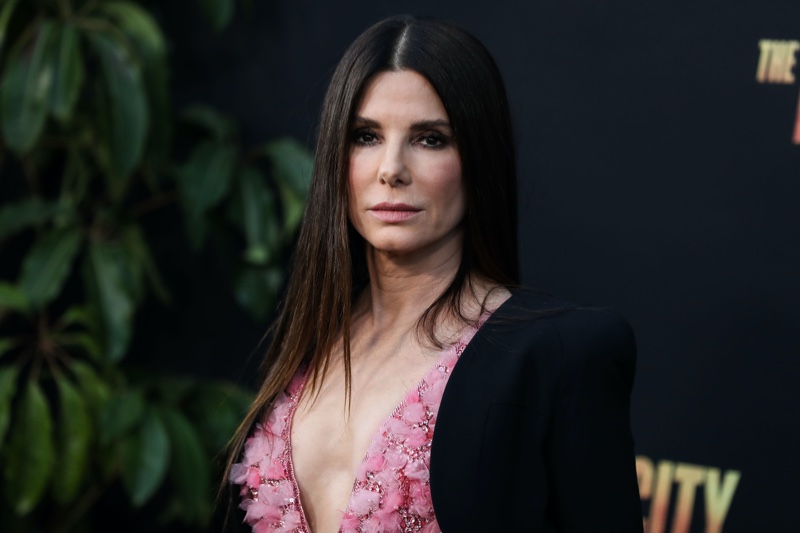 Sandra Bullock, the American actress known for her girl-next-door appeal, has been a staple in Hollywood since the '90s. She shot to fame with her role in Speed, proving she could hold her own in action-packed thrillers.
Over the years, she's showcased her range in films like The Blind Side, for which she won an Academy Award. Bullock has a knack for choosing roles that resonate with audiences, making her one of the most enduring and beloved actresses of her generation.
Emma Watson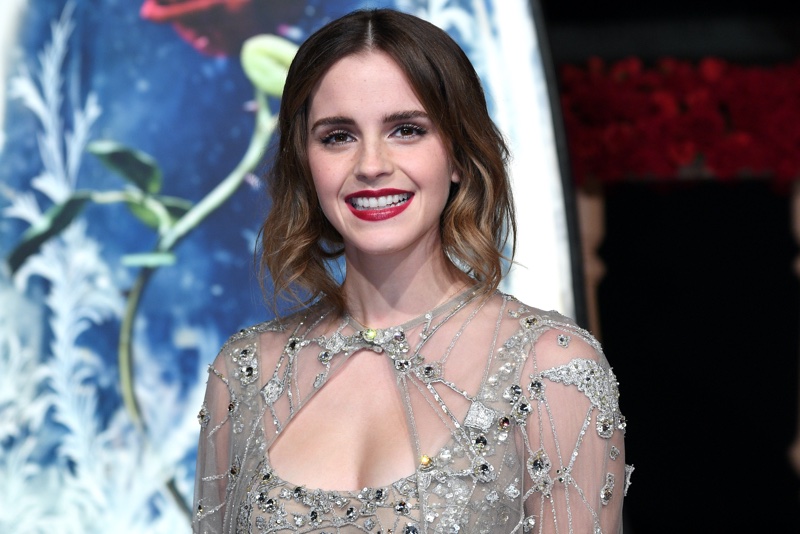 British actress Emma Watson became a global sensation at a young age, thanks to her iconic role as Hermione Granger in the Harry Potter series. Her portrayal of the intelligent and resourceful young witch won hearts worldwide and set the stage for a promising career.
As she transitioned into adult roles, Watson continued to impress with performances in films like The Perks of Being a Wallflower and Beauty and the Beast. Beyond acting, she's a vocal advocate for gender equality, making her influence felt far beyond the silver screen.
Kristen Stewart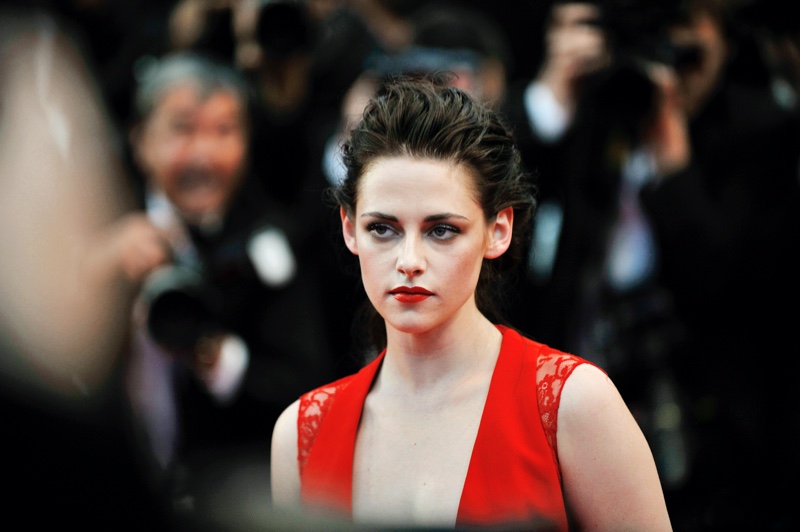 American actress Kristen Stewart first captured the public's attention with her role as Bella Swan in the Twilight Saga. The franchise became a cultural phenomenon, and Stewart became a household name almost overnight.
But she didn't let herself be typecast; she ventured into indie films and challenging roles, like her critically acclaimed performance in Clouds of Sils Maria and Oscar nomination for her role as Princess Diana in Spencer.
Stewart has a knack for bringing a raw, authentic energy to her characters, making her one of the most intriguing talents of her generation. Much like her roles, her hair color has changed through the years, from black hair to blonde and everything in between.
Zoe Saldana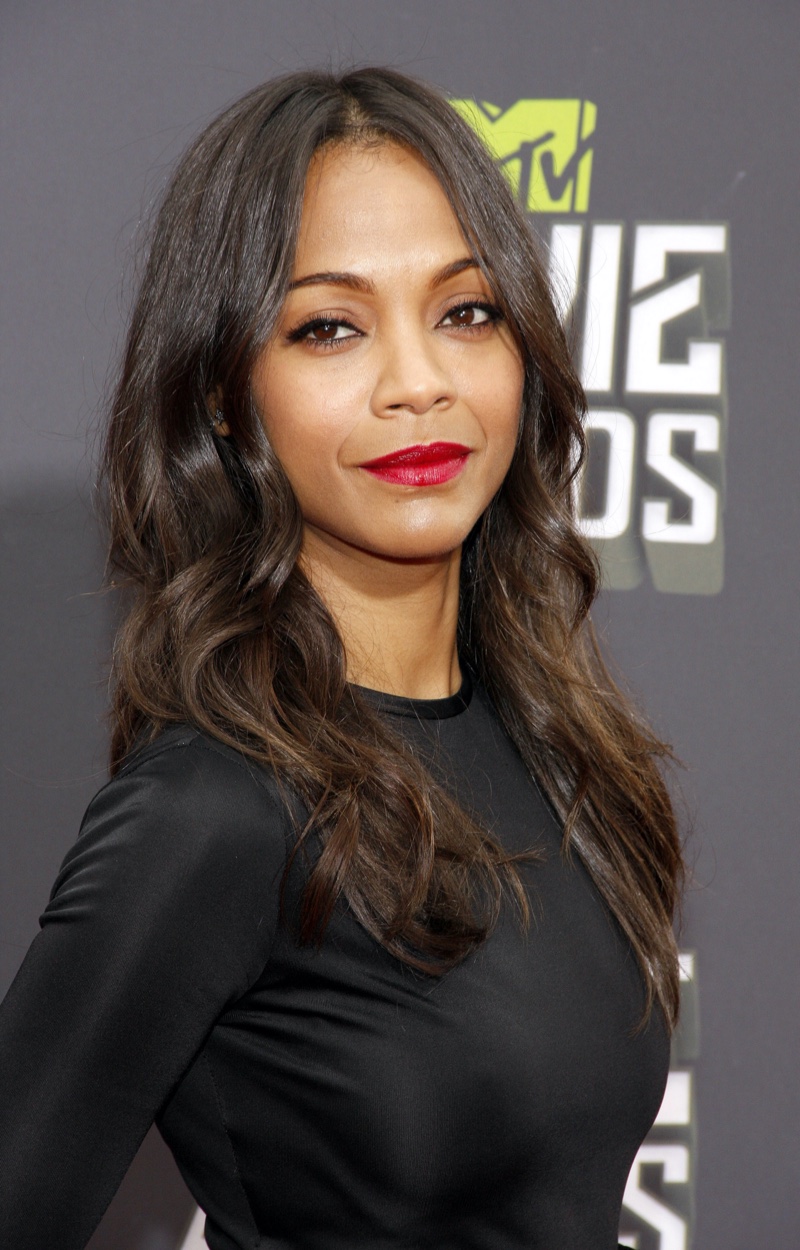 Zoe Saldana, born in New Jersey to Dominican and Puerto Rican parents, has become a cornerstone in blockbuster cinema. She first gained widespread recognition in Avatar, where her portrayal of Neytiri showcased her ability to bring depth to CGI characters.
Saldana continued to dominate the big screen with roles in major franchises like Star Trek and Guardians of the Galaxy. Her characters often embody strength and resilience, making her a go-to actress for roles that break the mold.
Stars with Brown Hair
The world of Hollywood shines brighter because of these brunette actresses. From Anne Hathaway's journey from childhood dreams to Oscar glory to Zendaya's metamorphosis from a young star to an Emmy-winning actress, each brings a unique narrative and undeniable talent.
These women defy the stereotype that blondes have more fun, proving that brunettes can steal the spotlight, too. With roles that span genres and mediums, they're not just enriching the film industry; they're leaving undeniable marks on our collective imagination.