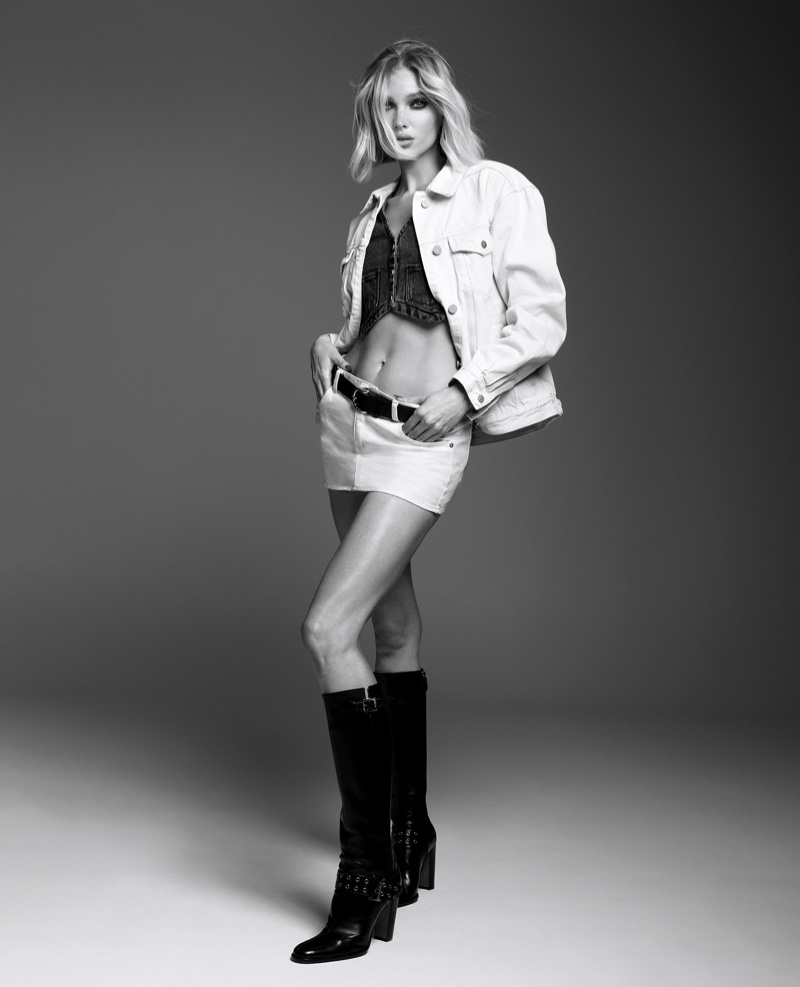 Elsa Hosk, the Swedish sensation, has once again captured our attention, this time in a photo shoot for Abrand Jeans. With the lens of Sasha Samsonova capturing her in the studio, Elsa effortlessly channels that elusive model-off-duty vibe. Decked out in fall denim styles, she's the epitome of casual chic, a look that's as timeless as it is modern.
Elsa Hosk for Abrand Jeans 2023 Photoshoot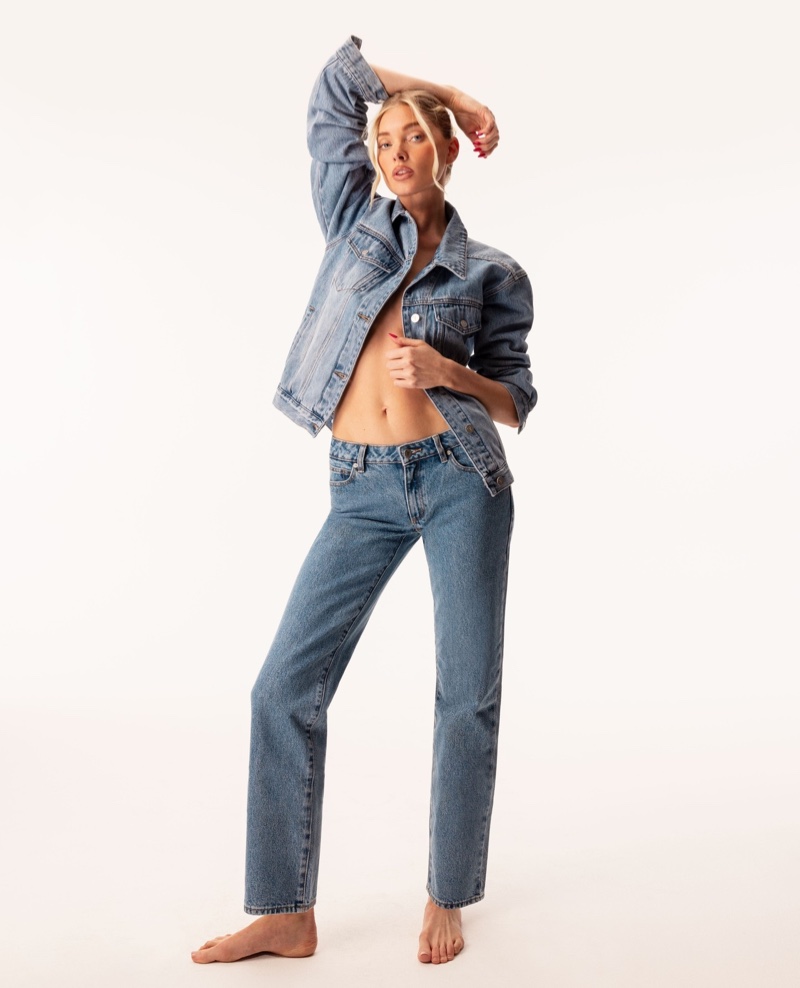 The session unfolds with Elsa donning pieces that echo retro cool. From a cropped denim vest to high-waisted Carrie jeans and the 99 low maxi skirt, each piece tells a story of its own. Dani Michelle, the stylist behind these looks, also introduces a pleated mini denim skirt into the mix, adding a dash of youthful flair. It's a journey that takes us back in time yet feels incredibly current.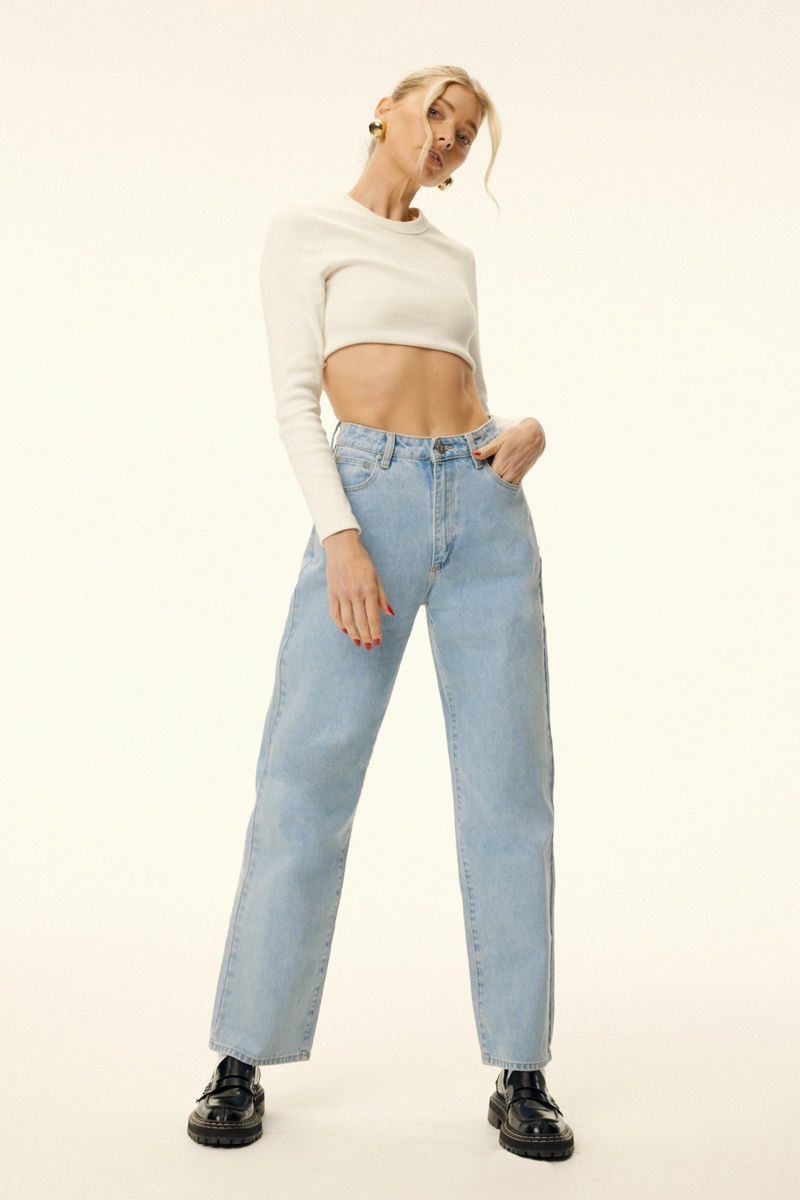 But the outfits aren't complete without the right accessories. Elsa opts for ankle boots and kitten heels, footwear that's both stylish and practical. Sunglasses and belts serve as the finishing touches, elevating the outfits from simple to standout.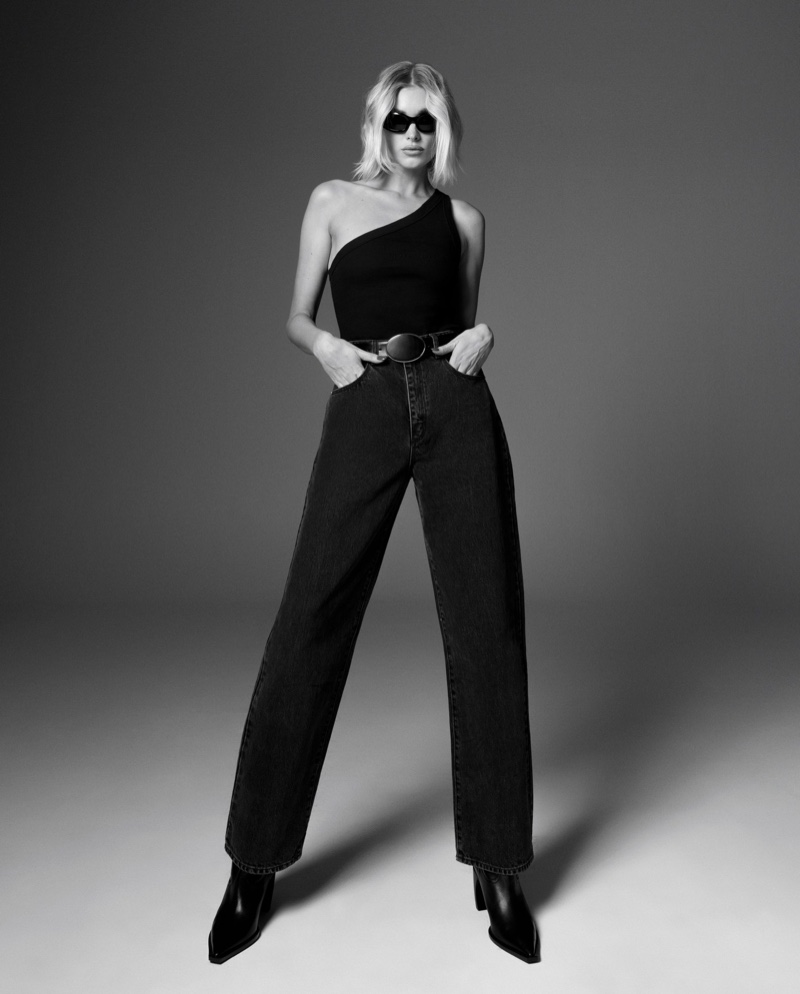 It's a style evolution for Elsa, who earlier this year graced the cover of TMRW Magazine in a retro glam look. When it comes to beauty, Ricky Mota crafts bob-length waves that frame Elsa's face like a halo, while Leah Darcy ensures her makeup is nothing short of flawless.