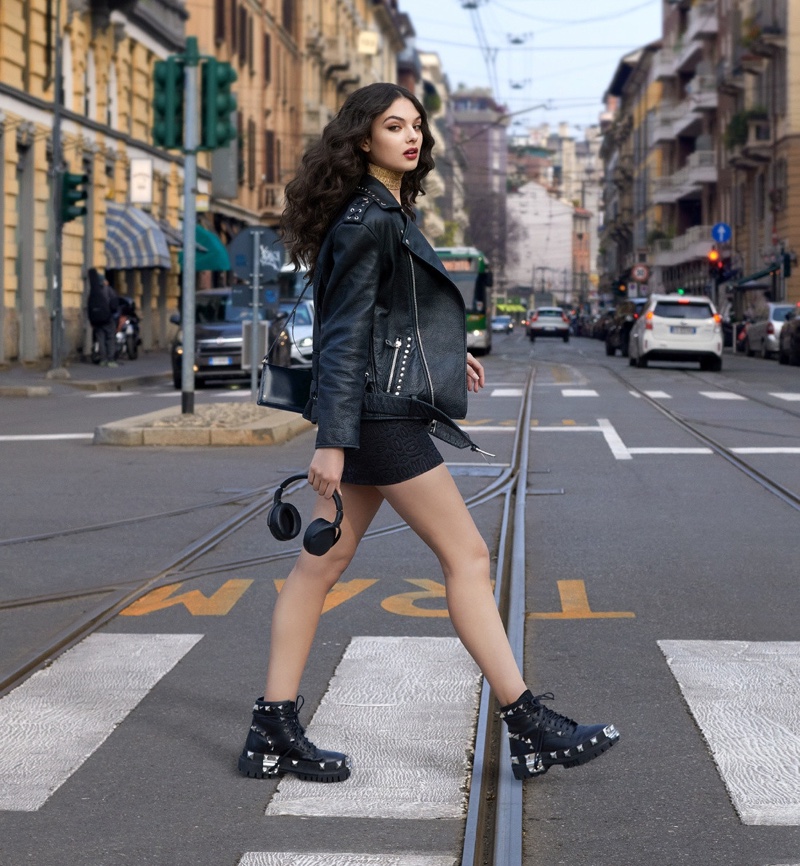 Dolce & Gabbana debuts Dolce Violet, a new Eau de Toilette, to join its iconic perfume lineup. The floral-fruit scent sounds as enchanting as its name. Starring the stunning Deva Cassel as the face of the campaign, this mesmerizing scent is already making waves in the world of fragrance.
Captured on location in the heart of Milan, the campaign showcases Deva looking effortlessly chic in a leather jacket, mini skirt, and studded boots – a true testament to the modern, edgy, and sophisticated spirit of the Dolce Violet perfume. In addition to this scent, the Italian brand offers the new Q by Dolce & Gabbana fragrance.
Dolce & Gabbana Dolce Violet Eau de Toilette
Dolce Violet is a captivating bouquet of violet, Madagascar vanilla, and cassis notes. It is the perfect addition to Dolce & Gabbana's existing lineup of Dolce scents, including Garden, Lily, Rose, and the beloved original. This divine creation was brought to life by the talented Emilie Coppermann, who has captured the brand's essence in this exquisite fragrance.
The scent is housed in an irresistible purple bottle, adorned with a whimsical flower cap and a chic black grosgrain ribbon – an elegant addition to any perfume collection. This scent is the ultimate fragrance for those looking to add a touch of whimsy and sophistication to their daily routine.