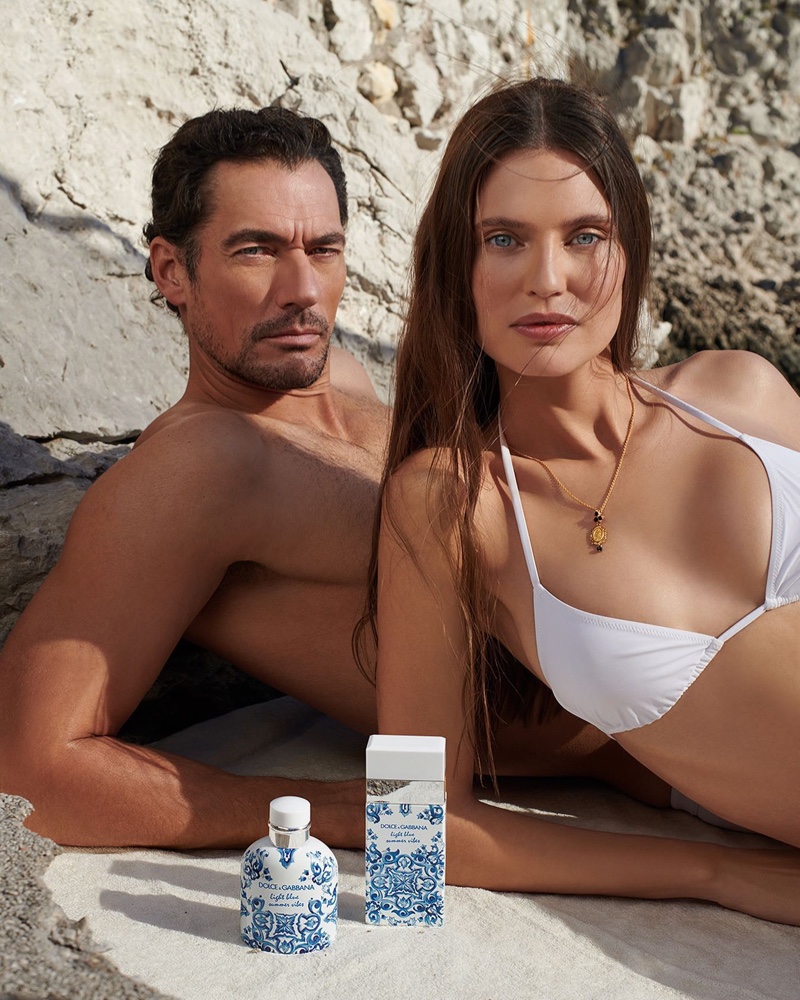 Dolce & Gabbana continues to captivate perfume fans with their latest release, the alluring Light Blue Summer Vibes. This limited-edition eau de toilette brings a refreshing twist to the iconic scent, evoking the essence of a sun-soaked summer. Once again, the fashion powerhouse enlists the enchanting duo of Bianca Balti and David Gandy as the faces of this exquisite fragrance.
Dolce & Gabbana Light Blue Summer Vibes Perfume Campaign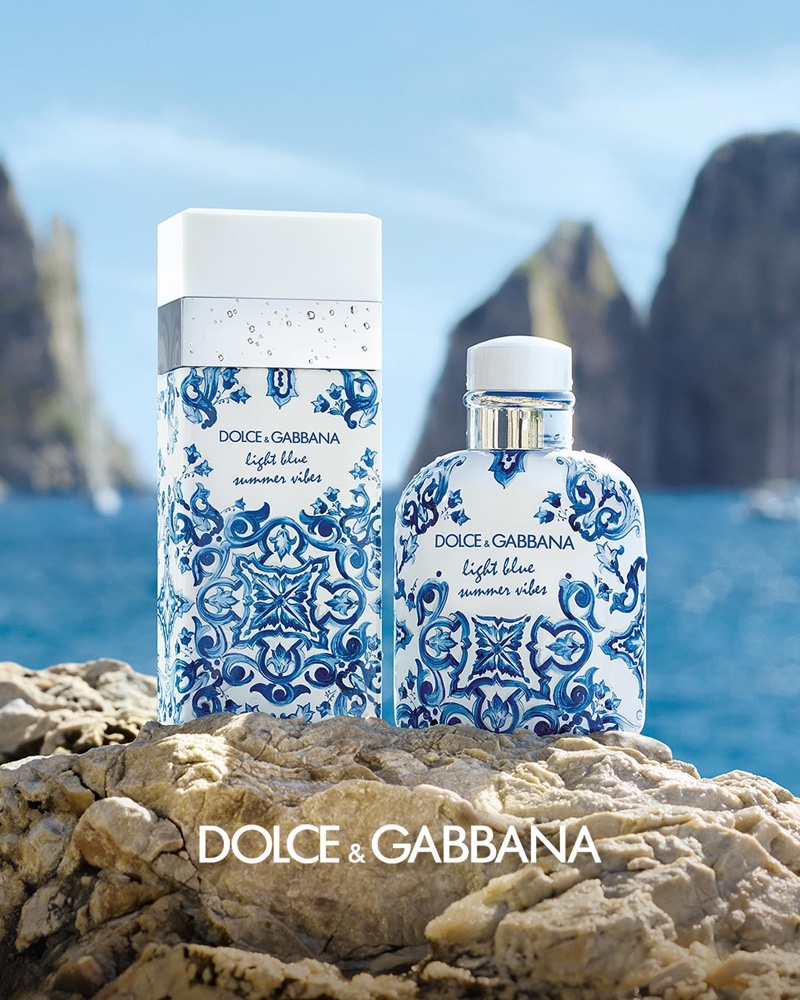 The Light Blue Summer Vibes fragrance harmoniously blends the invigorating notes of Calabrian bergamot, tantalizing peach, and mysterious cedarwood. This olfactory masterpiece takes you on a sensory journey, awakening memories of sun-drenched days and balmy evenings. The D&G fragrance is beautifully housed in a bottle adorned with the distinctive majolica print reminiscent of the Italian coast.
Bianca Balti: The Star of Dolce & Gabbana Light Blue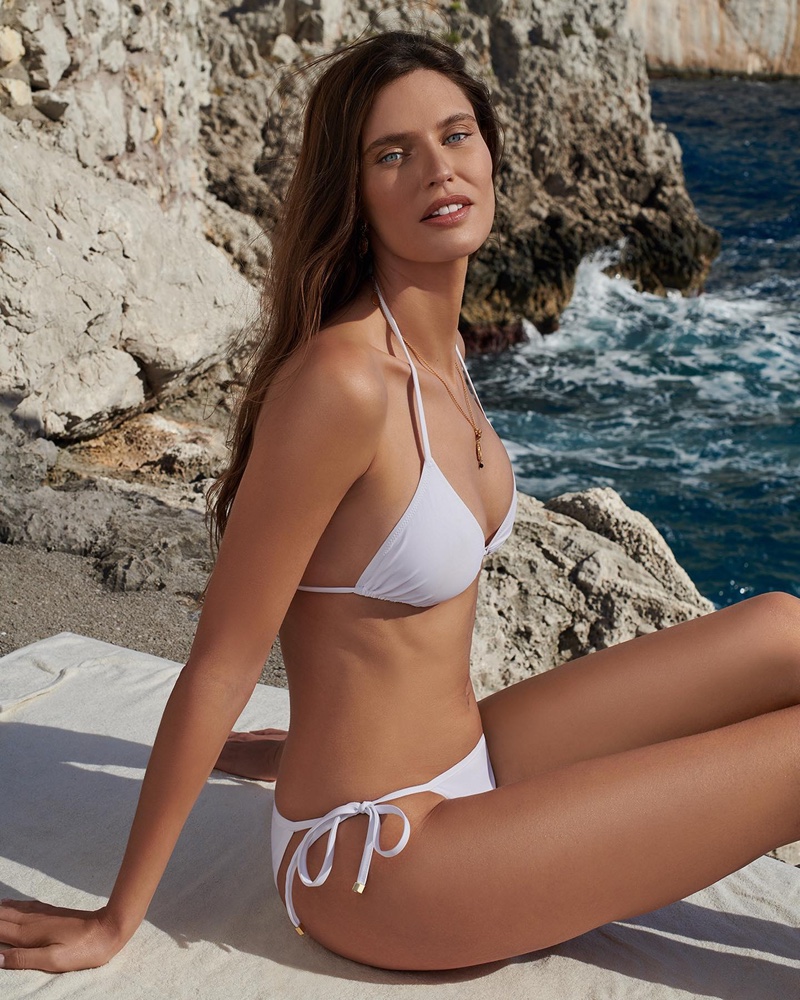 Bianca Balti exudes confidence, donning a chic white bikini top with matching bottoms, while David radiates masculinity, showcasing his impeccable physique in white speedos. Together, they form a mesmerizing vision of summer allure. For over ten years, they have been the stars of the Light Blue scent.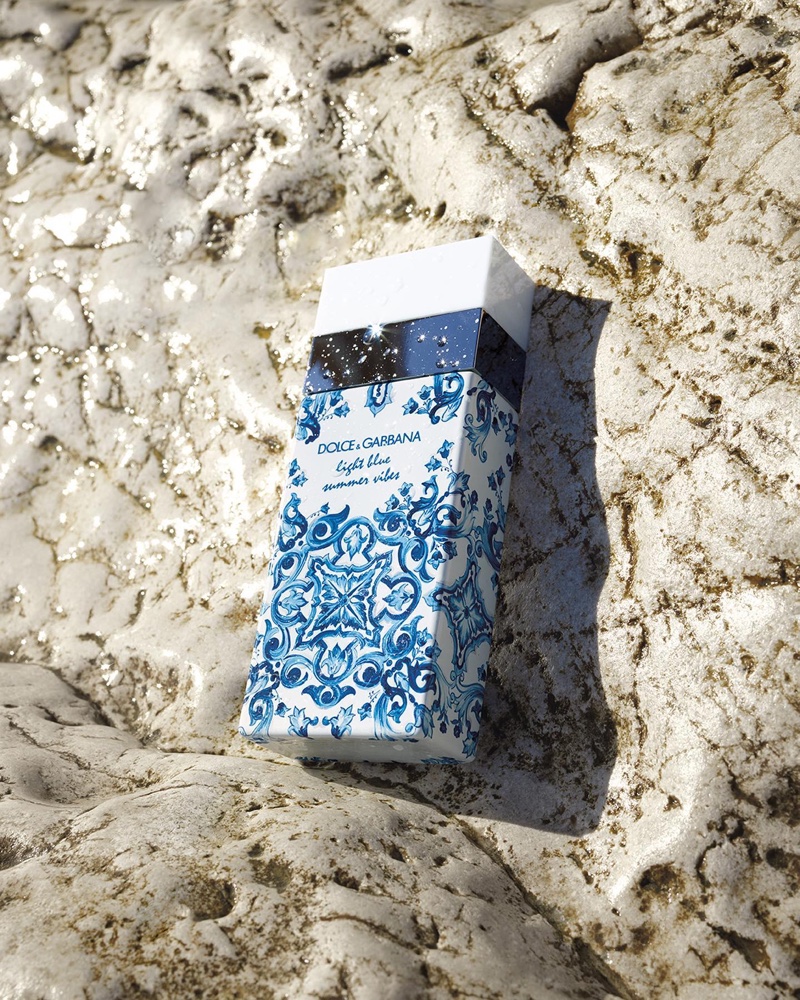 Shot on location on the picturesque island of Capri, the Dolce & Gabbana Light Blue Summer Vibes campaign captures the epitome of warm-weather bliss. Photographer and director Steven Brahms skillfully showcases the pure joy and effortless beauty of the models amidst the breathtaking scenery.
Dolce & Gabbana Light Blue Summer Vibes Commercial
Adding a touch of romanticism, the accompanying commercial transports viewers into a world of intimate moments. Set against the backdrop of a captivating melody, "Parlami D'Amore Mariu" by Achille Togliani, Bianca and David share tender exchanges, encapsulating the essence of a summer love affair.
The commercial effortlessly intertwines the allure of the fragrance with a Mediterranean backdrop. Dolce & Gabbana's Light Blue Summer Vibes fragrance encapsulates the essence of a carefree summer, infusing it with timeless elegance.
Let the Light Blue Summer Vibes transport you to the idyllic shores of Capri, where romance and summer meet. And don't forget to check out the Dolce Violet scent and Q commercial from the Italian brand.