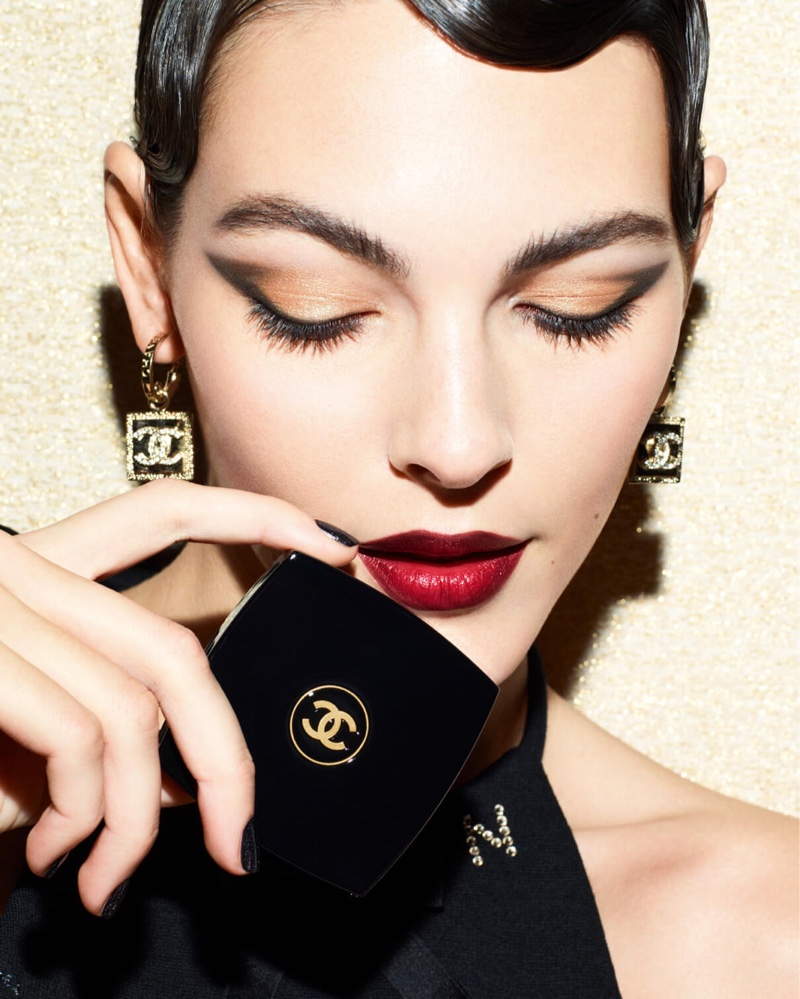 This holiday season, Chanel Makeup is whisking us away on a luxurious journey to the roaring twenties with a collection that's a visual feast of Art Deco elegance. Graced by the radiant Vittoria Ceretti, the campaign imagery perfectly captures the glamour of a bygone era, from deep red 1920s lipstick to finger waves and pearl jewelry.
Chanel Makeup Holiday 2023 Collection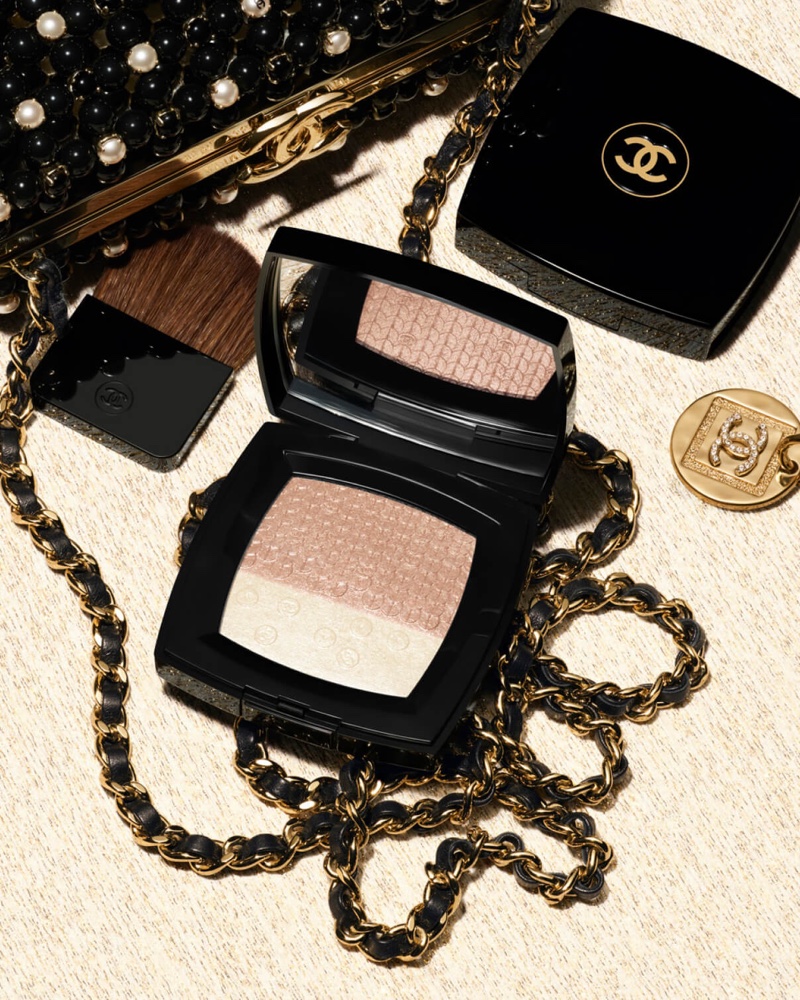 Crafted with precision by the CHANEL Makeup Creation Studio, the festive collection is a rich tapestry of products designed to make your holiday season unforgettable. The Lumiére Graphique eyeshadow palette is a standout, featuring five sequin-embossed shades that range from platinum beige to shimmering black.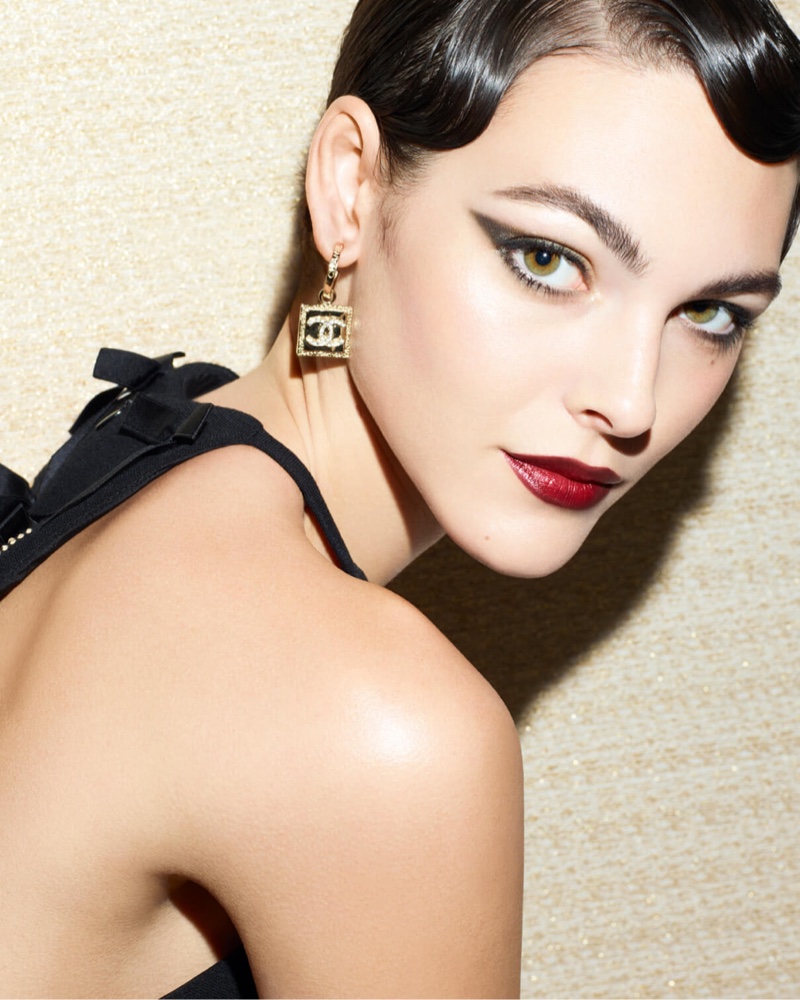 These hues offer a lively tribute to Gabrielle Chanel's iconic dresses but also provide a versatile palette for creating a multitude of holiday looks. This comes on the heels of Chanel's previous campaigns, including the Les Beiges Healthy Glow Sheer Powder and a fall makeup line featuring Kristen Stewart, each setting the stage for this season's opulent offerings.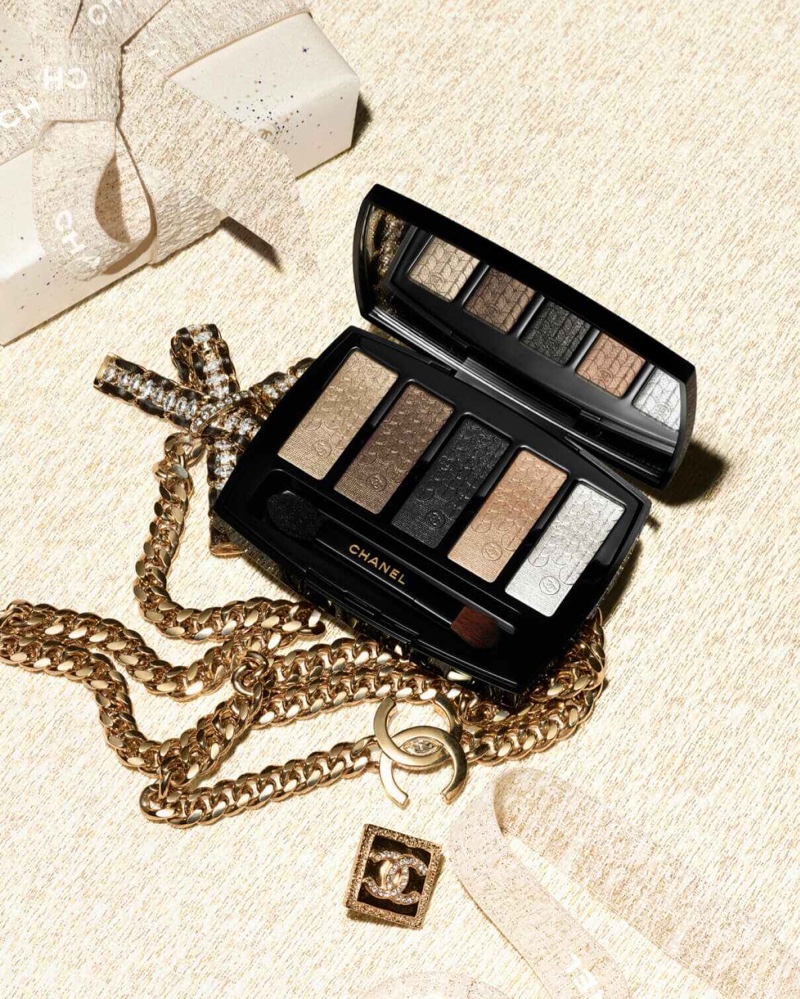 Adding to the Chanel makeup holiday 2023 collection's allure is Duo Lumière, an illuminating powder duo in pink champagne and crystal white shades. These colors bring a touch of sparkle to the modern age, designed to highlight your face with unforgettable radiance. They echo Mademoiselle Chanel's own sparkling creations from the era, adding a dash of historical charm to your holiday glow.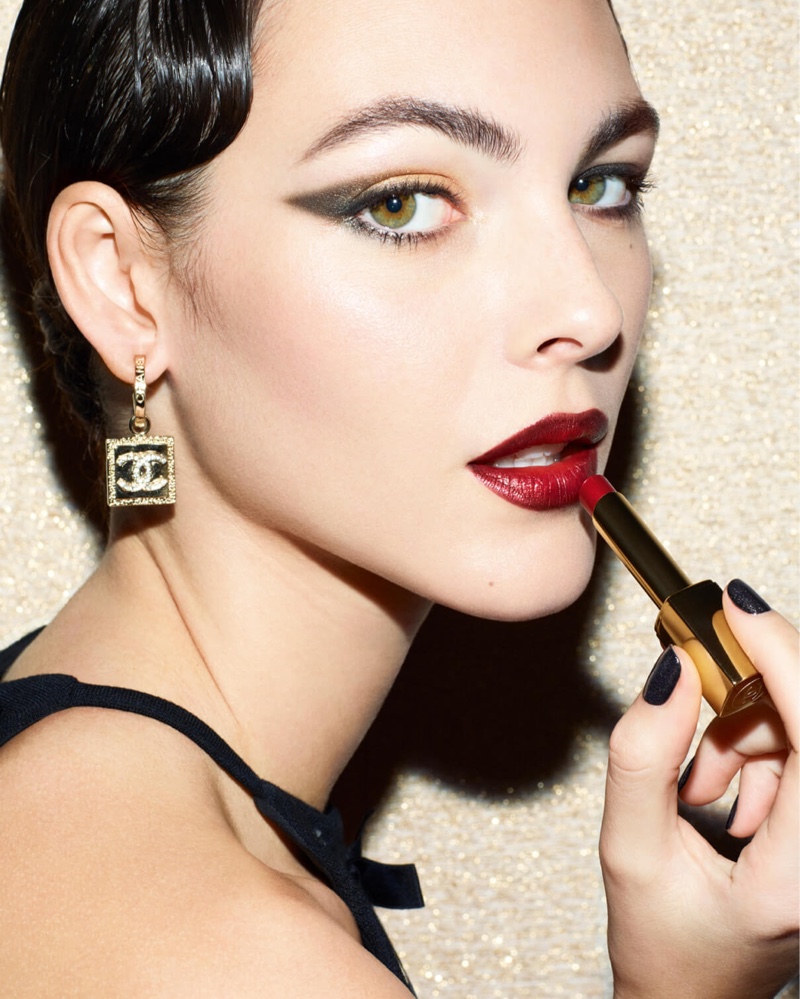 The line also spotlights the Rouge Allure L'Extrait, a reimagined satin lipstick inspired by Art Deco aesthetics. Housed in an iconic black and golden click case with gilded edges, it offers four vibrant shades.
They include two new limited-edition hues that are perfect for any holiday gathering. Completing the ensemble is Le Vernis nail polish, available in three new elegant shades: a soft pink white, a sophisticated patina gold, and a glittering black.