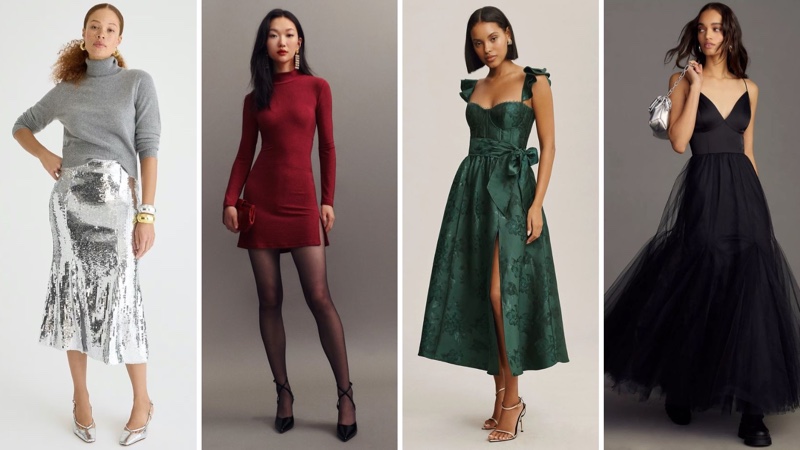 Step into the vibrant world of festive attire, where choosing the right outfit can elevate your holiday experience. From Christmas parties to New Year's Eve celebrations, your attire isn't just about looking good. It's about feeling part of the occasion with a dress or polished separates.
Imagine showing up to a black-tie event in casual wear–you'd not only feel out of place but also miss the chance to engage in the holiday magic fully. Each event has its own dress code, influenced by cultural and historical factors.
What is Festive Attire?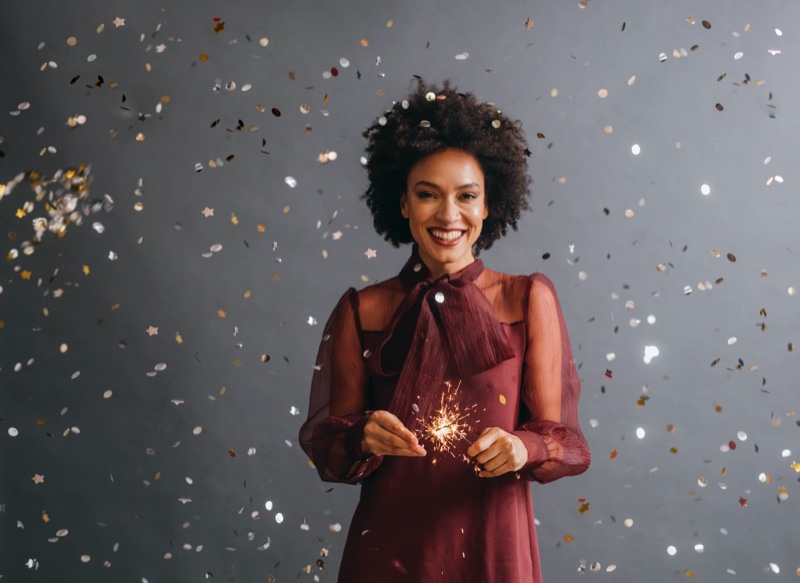 Festive attire is a dress code for celebratory events like holiday parties. It blends formal and casual elements, often incorporating seasonal colors and patterns to create a joyful, stylish look.
This versatile style can range from cocktail dresses to cozy sweaters, allowing for personal expression. It's perfect for Christmas or New Year's Eve.
The Dress Codes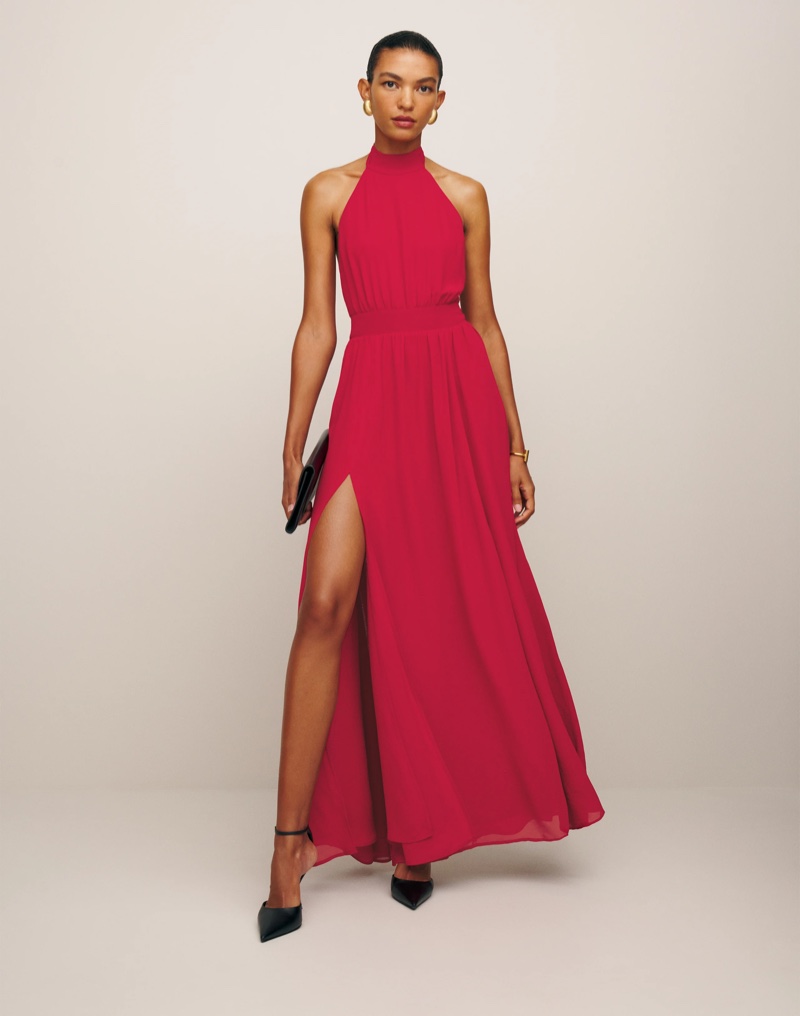 Our guide aims to arm you with the knowledge and inspiration you need to navigate these dress codes effortlessly. Whether deciphering the subtleties of cocktail attire or seeking the perfect Hanukkah outfit, we've got you covered. Get ready to make a lasting impression with your impeccable festive style.
Formalwear: The Pinnacle of Elegance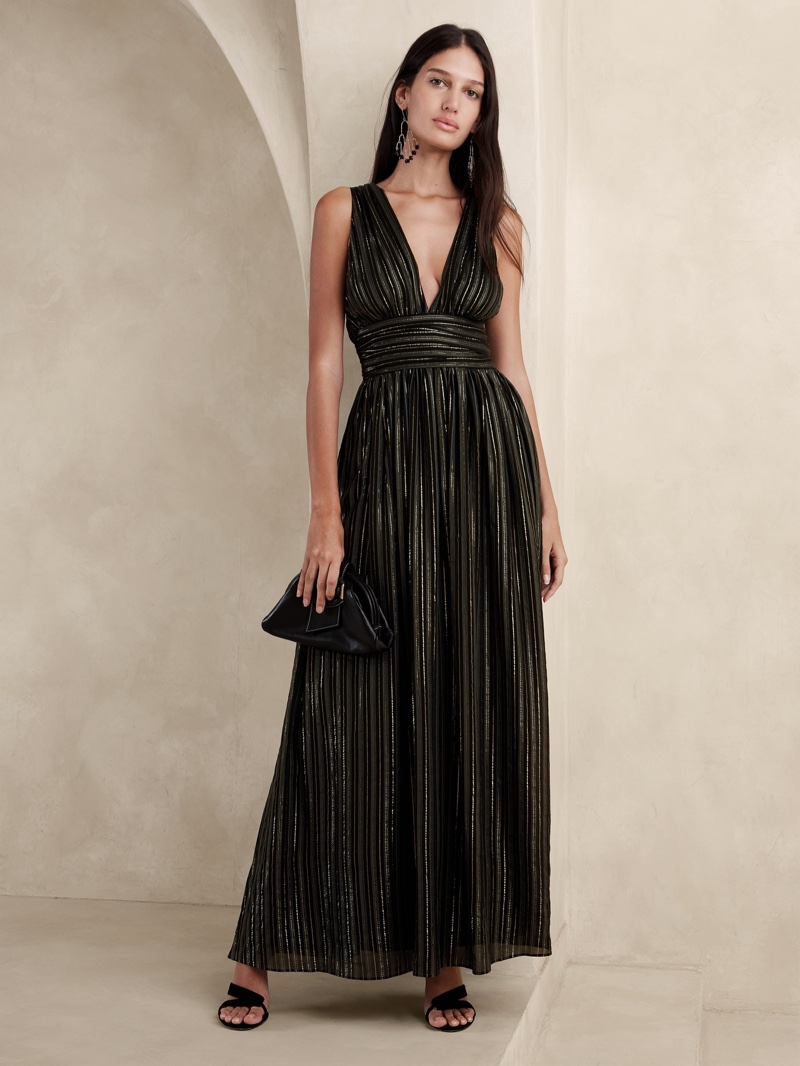 Formalwear is the epitome of sartorial grandeur, often reserved for the most majestic evenings on your social calendar, from a wedding to an office party. Think of it as the Rolls-Royce of festive attire, where every detail counts.
Women can shine in either sumptuous gowns or meticulously tailored formal dresses. The fabrics often speak volumes, with silk, satin, and lace being popular choices.
The focus here is on timeless elegance, so think long hemlines, intricate beading, and perhaps a tasteful slit to add a dash of allure. Accessories should be equally refined. A clutch and a pair of stiletto heels usually complete the look. In this world, less is more, so opt for understated jewelry that complements rather than competes with your outfit.
Cocktail: The Art of Balanced Glamour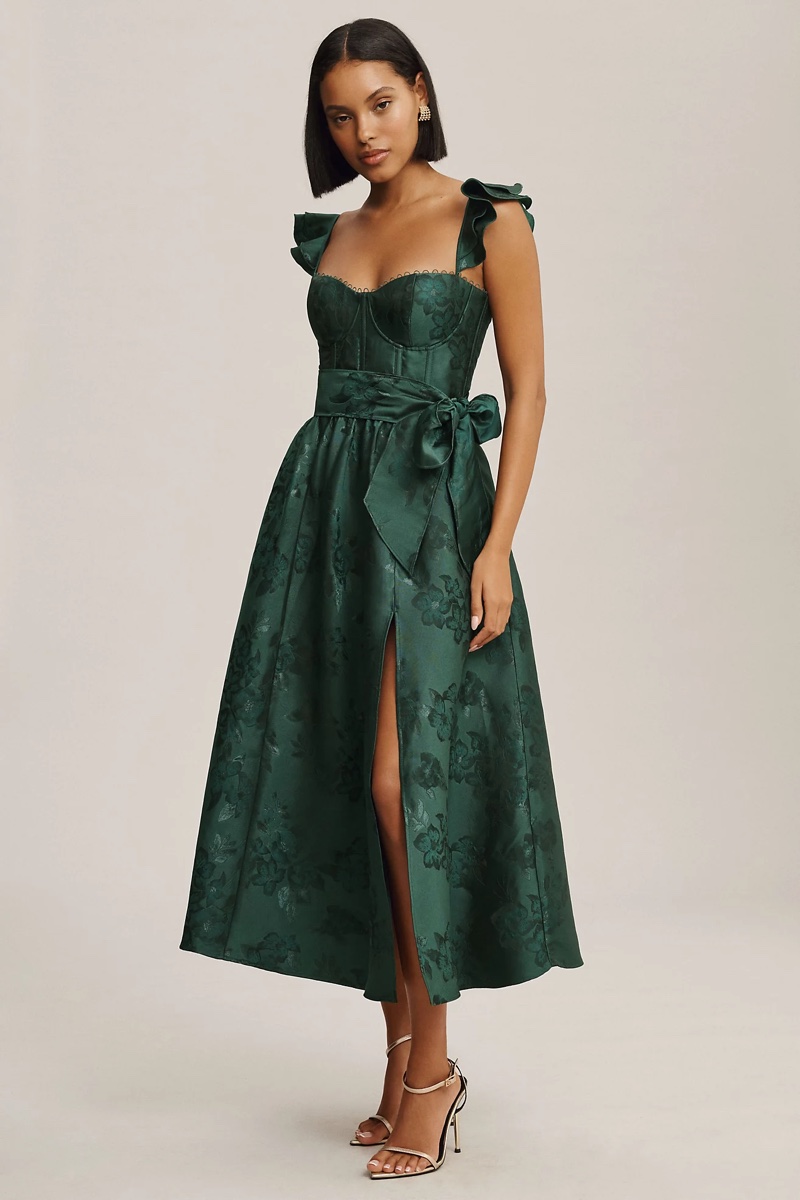 Cocktail attire allows you to flirt with the boundaries between casual and opulent. It's the style equivalent of a gin and tonic: crisp, refreshing, and with just the right amount of kick. Women should aim for knee-length dresses that exude a sense of chic sophistication.
Fabrics like velvet or chiffon can add a touch of luxury, while a pair of killer heels can elevate the entire ensemble. Statement jewelry is your friend here, but remember, balance is vital. You're aiming for a polished yet not overly formal look, so choose pieces that add flair without going overboard.
Office: The Intersection of Professional & Festive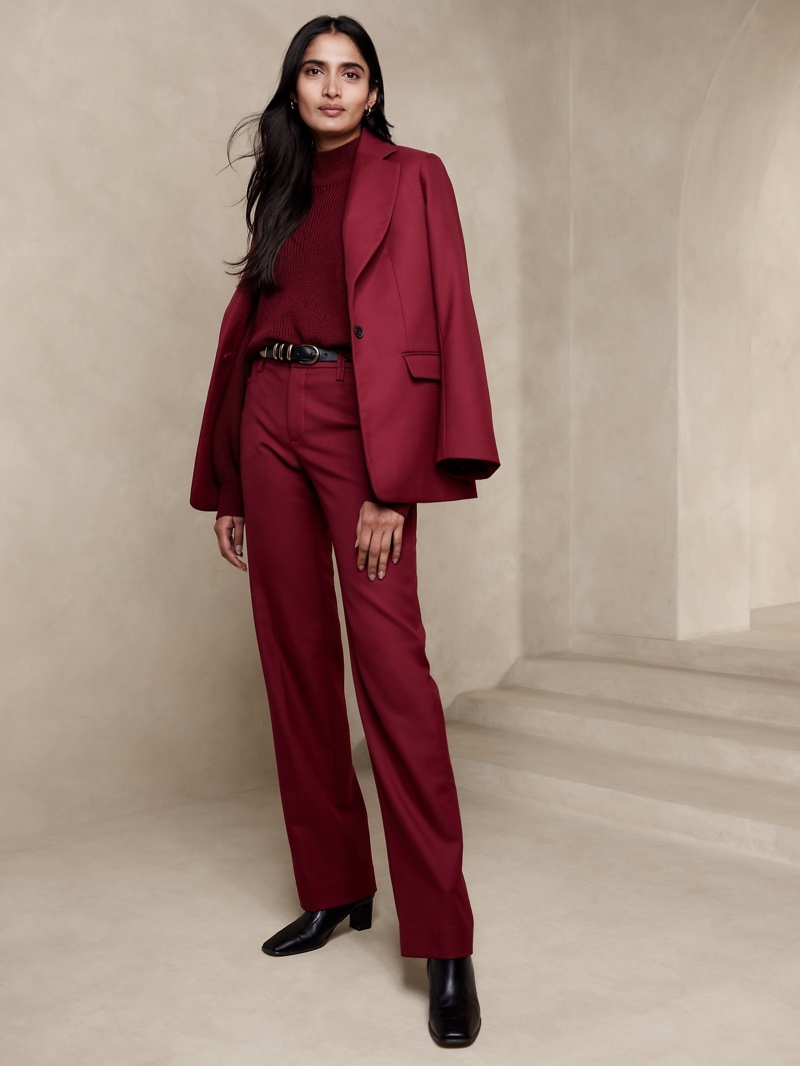 Office parties during the holidays present a unique challenge: how to marry professionalism with festive cheer. You can opt for tailored pieces that exude a sense of authority while capturing the holiday spirit. A pencil skirt or trousers, silk blouse, and statement necklace can strike the right chord.
Alternatively, a fitted blazer over a festive top can be stylish and business casual-appropriate. Footwear should be elegant but comfortable, considering you might mingle with colleagues and superiors. The key here is to maintain a sense of decorum while allowing subtle hints of festivity to shine through.
Casual: The Freedom to Express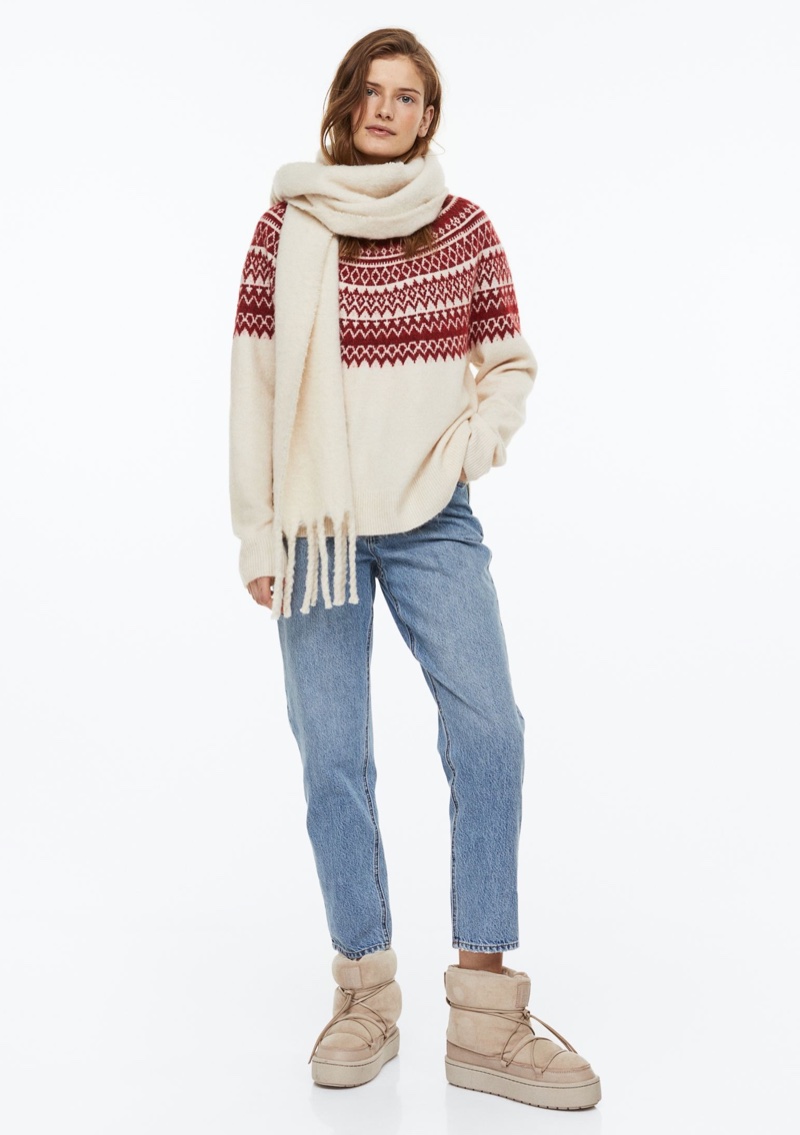 Casual, festive attire is your playground, a space where you can let your personality shine without the constraints of strict dress codes. You can embrace a more relaxed vibe, opting for anything from a cozy Christmas sweater paired with jeans to a simple yet chic wrap dress. It's also great for Thanksgiving events.
The emphasis is on comfort and personal style, so feel free to experiment with colors, patterns, and textures. Footwear can range from stylish flats to casual boots, and accessories can be as minimal or bold as you like. In this category, the rules are few, giving you the creative freedom to express your individuality.
Style Codes for Special Events
White Tie: Gala Elegance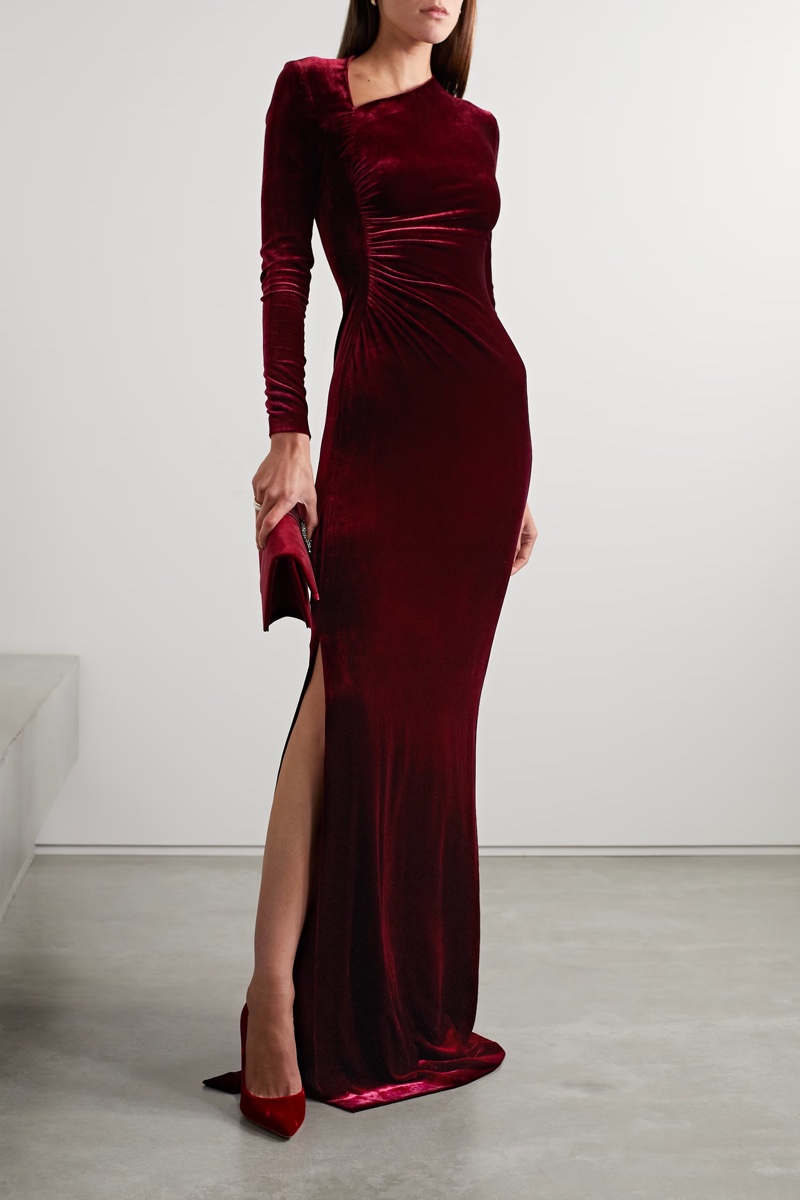 When it comes to white-tie events during the holiday season, you're stepping into a world of unparalleled grandeur. This is the height of formality, where women are expected to don full-length evening gowns, often accompanied by opera-length gloves. Or buck tradition and make it modern in a tuxedo look.
The fabric choice here is non-negotiable. Only the most luxurious materials, like silk or satin, will do. Accessories are not just add-ons but integral to the white tie ensemble. Think heirloom-quality diamond or pearl jewelry.
Black Tie: Style & Sophistication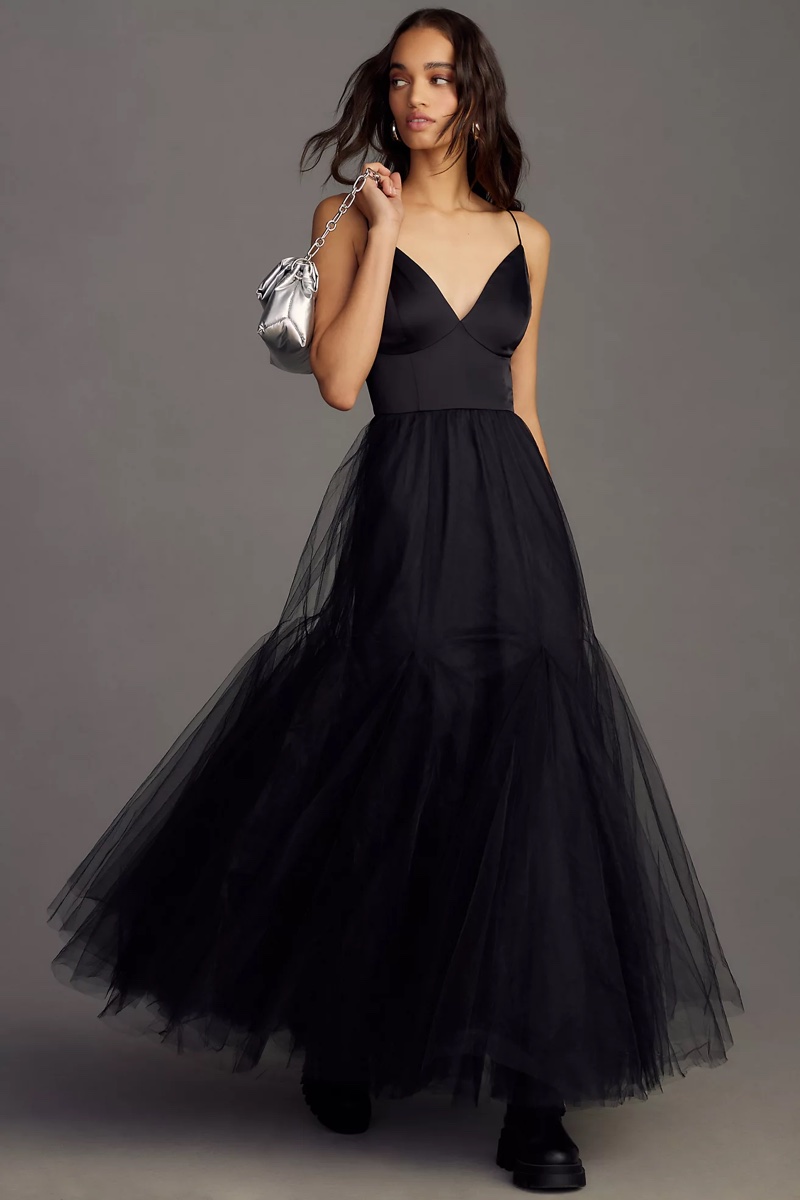 Black tie events during the holidays offer a formal framework yet allow for a bit of creative license. Women can opt for a full-length gown or a chic cocktail dress, depending on the event's specific atmosphere and style preferences.
Fabrics like velvet or chiffon are acceptable and encouraged to add a seasonal touch. While accessories are essential, they should be chosen to complement rather than dominate your outfit. Think of a tasteful clutch and a pair of stiletto heels that add to your look without stealing the show.
Seasonal Color Palette: Capturing the Holiday Spirit Through Hue
For festive attire, color is more than just a visual element. It's a language that can express the essence of the holiday season. The right palette can evoke a mood, resonate with a theme, or become a conversation starter.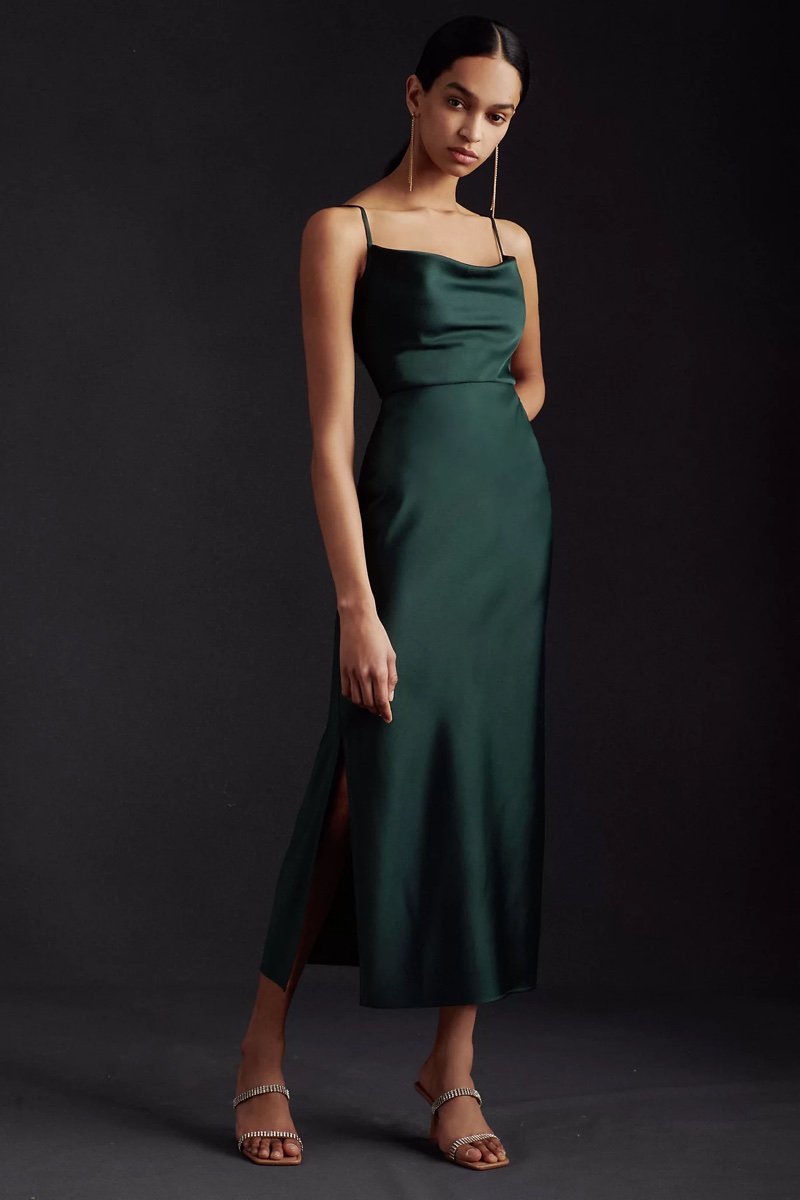 For traditional Christmas gatherings, red and green are the go-to colors, but why not elevate your style by opting for more nuanced shades? Think cranberry red or forest green to add depth and sophistication to your look.
For Hanukkah celebrations, shades of blue and silver can beautifully reflect the Festival of Lights, while gold accents can add a touch of luxury.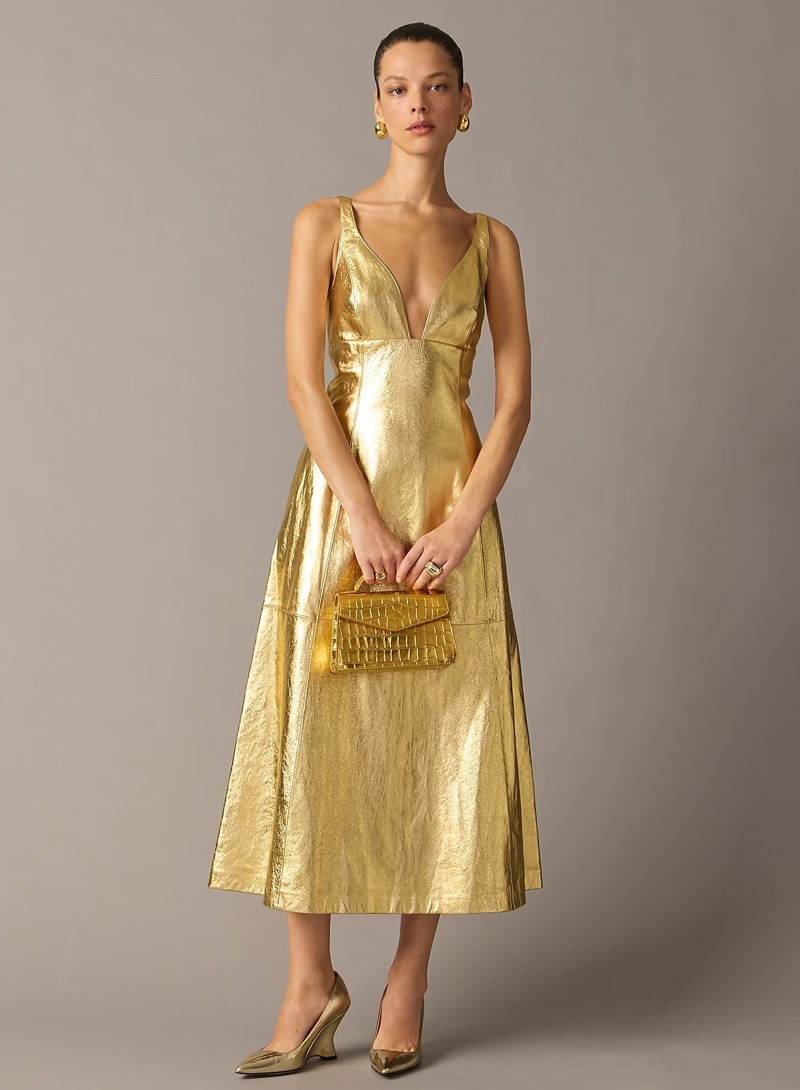 New Year's Eve calls for sparkle and shine, making metallics like gold, silver, and even rose gold popular choices. These hues resonate with the festive atmosphere and add a layer of glamour to any outfit.
Remember the power of neutrals, too. A black dress can be a canvas for vibrant accessories, while whites and creams can evoke a winter wonderland, especially when paired with icy blues or metallics.
Guidelines on How to Decode and Adhere to Specific Dress Codes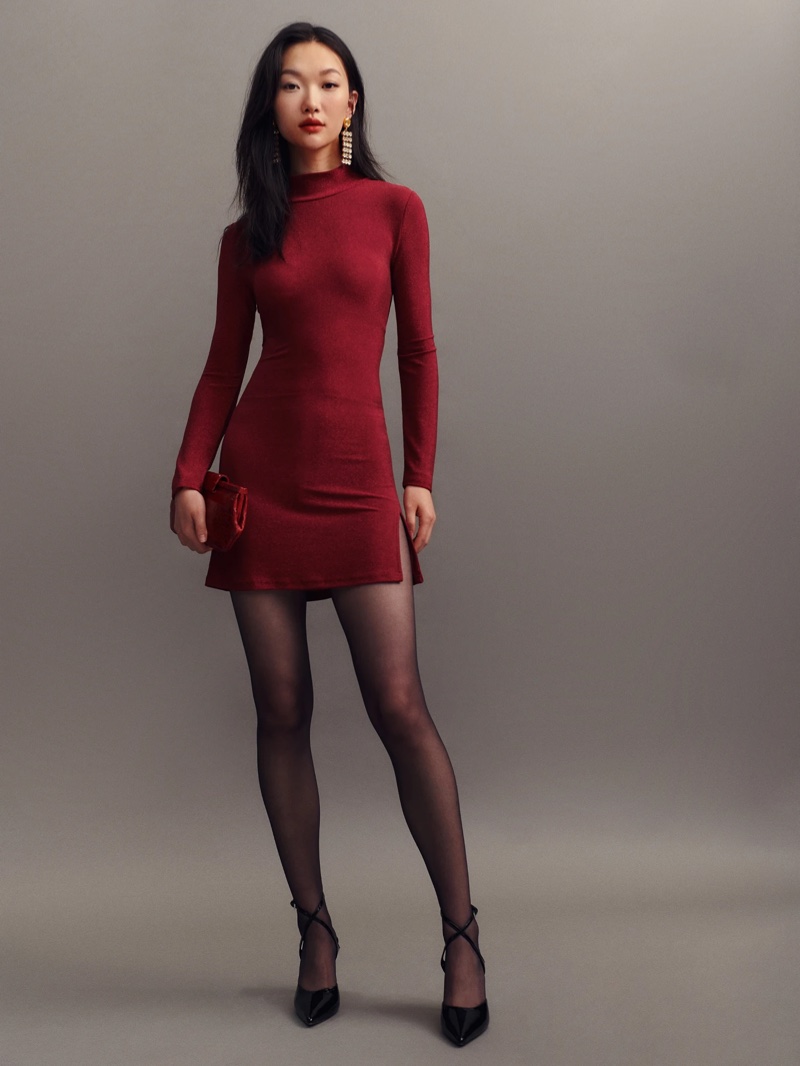 Decoding specific dress codes can seem like cracking a code, but a few strategic moves can make it a breeze.
Start by examining the invitation closely. The words chosen can often guide you toward the appropriate outfit.
If the invitation leaves you scratching your head, a brief conversation with the host will quickly dissolve the fog of uncertainty.
Investigate the venue and the event's theme. A luxurious hotel setting, for instance, usually signals a need for more formal attire.
Aim for a look that's a notch above casual when in doubt. It's better to be slightly overdressed than to miss the mark and appear too relaxed.
Incorporating Holiday Elements in Your Look
The devil is often in the details when it comes to holiday attire. Incorporating festive elements into your outfit can make a significant impact, adding that extra layer of holiday spirit. For example, a touch of sequins on a formal gown can shimmer beautifully under the lights, giving your look a dash of seasonal magic.
Clothing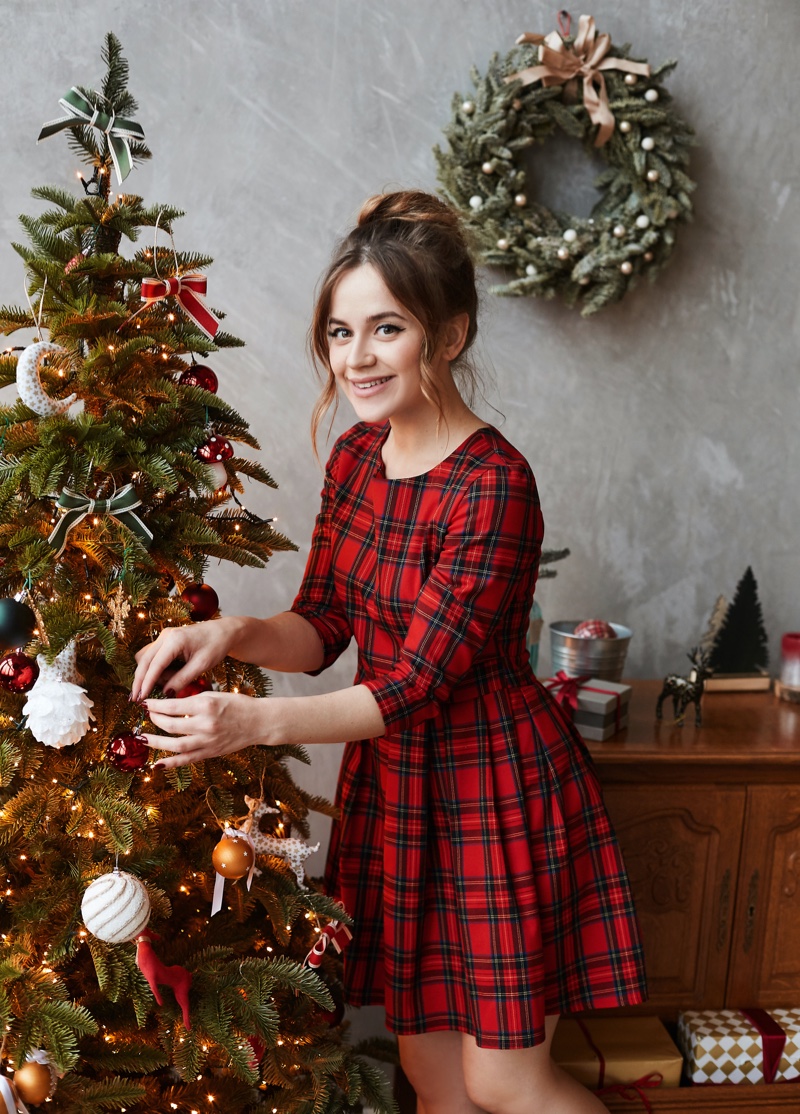 In cocktail settings, a dress featuring a unique cutout or a pattern that resonates with the holiday-like snowflakes or stars-can add a thematic flair. A cozy sweater adorned with a festive design for casual gatherings can strike the perfect balance between comfort and seasonal style. Even a simple scarf in a holiday hue can infuse a neutral outfit with a festive vibe.
Shoes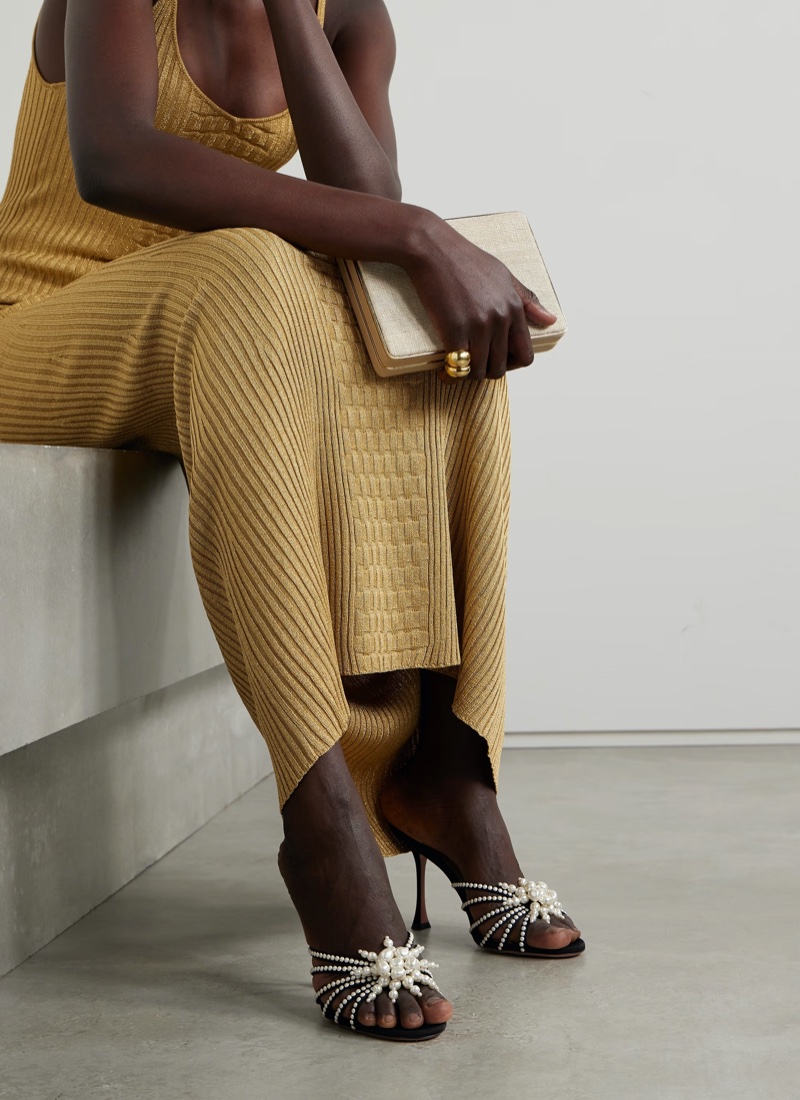 Footwear shouldn't be overlooked as a vehicle for festive elements. Consider heels with a bow detail for a formal occasion or ankle boots with metallic accents for a more relaxed event. Your choice of hosiery can also bring in a festive touch, whether it's tights in a bold holiday color or socks featuring a seasonal pattern.
Accessories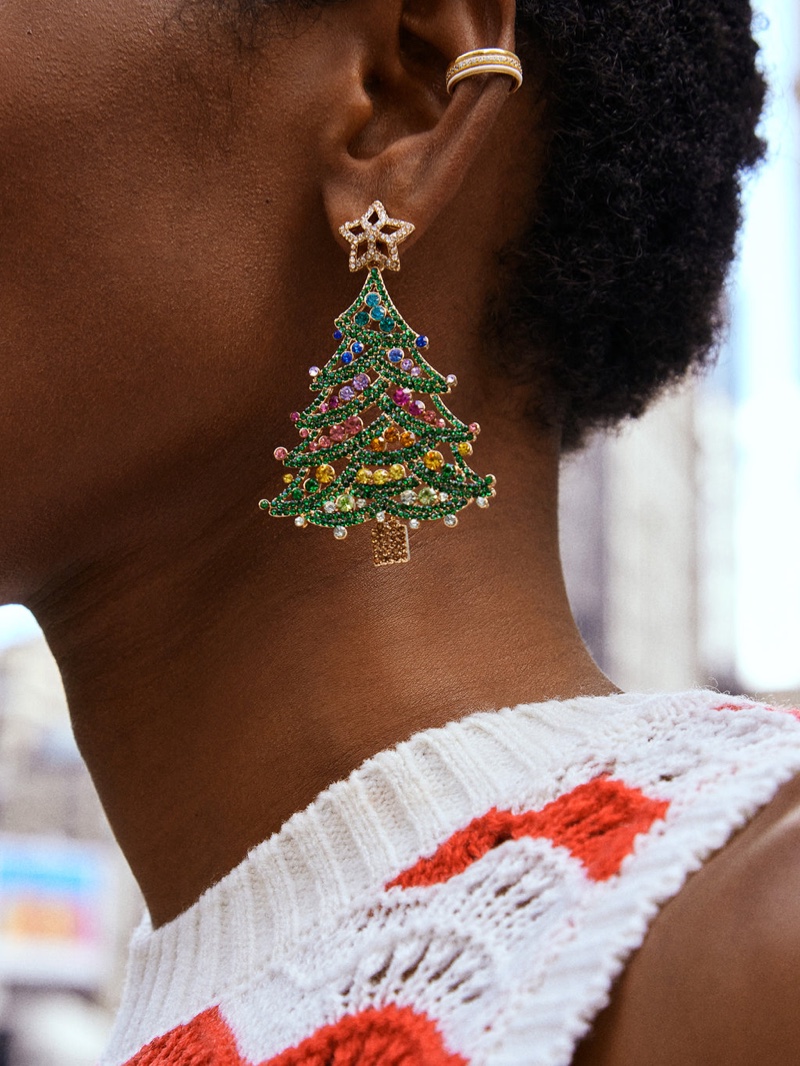 Accessories provide another opportunity to weave in festive elements. Think earrings shaped like snowflakes, a green brooch resembling a Christmas tree, or a belt adorned with holiday-themed embellishments. These can serve as conversation starters and add a layer of holiday cheer to your look.
Unlocking Holiday Magic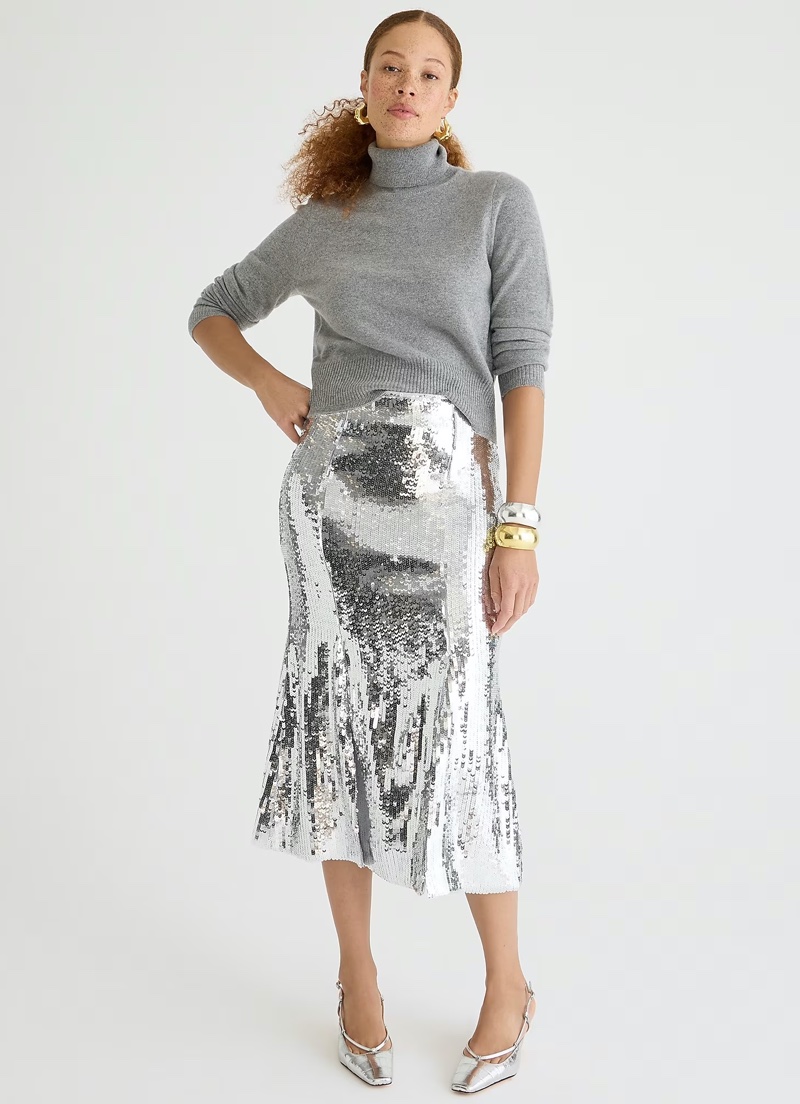 Stepping into the holiday season, festive attire becomes your passport to a world where culture, history, and personal style converge in a vivid tapestry. You've journeyed through the dress codes, from the opulent halls of white-tie events to the relaxed comfort of casual gatherings.
You've learned that your choice in fabric, color, and even footwear. As you prepare to celebrate, remember: your attire isn't just about fitting in. It's an intimate dance with the moment, adding layers of magic to each celebration. Decode the subtleties, embrace the seasonal elements, and let your outfit be the unseen guest at every holiday party.