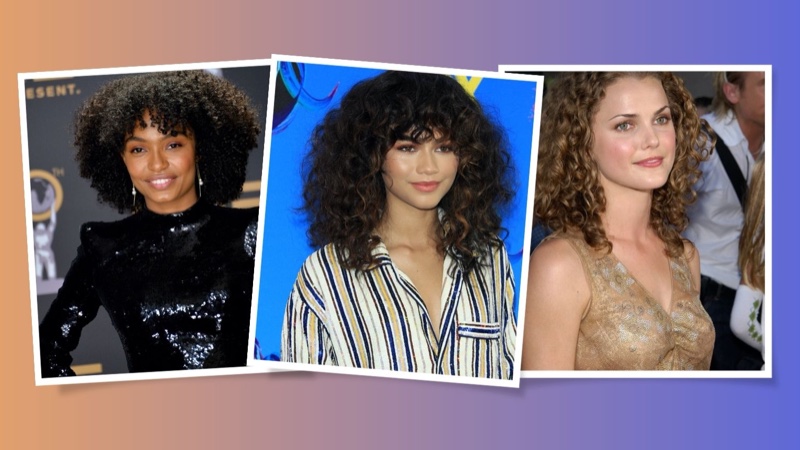 Curly hair marks a revolution in beauty. It's not just a look; it's a statement, and today, we're celebrating celebrities with curly hair. Gone are the days when curls were tamed to fit conventional beauty standards. Now, they are celebrated in all their spiraled glory.
Whether they rocked their natural curls in their younger years or proudly wear them now, these stars will inspire from texture to hair color. Celebrities lead this change, wielding influence from Hollywood to your local salon. With a spotlight on their lives, careers, and curls, these trendsetters are redefining how the world perceives beauty.
Celebrities with Curly Hair
Rihanna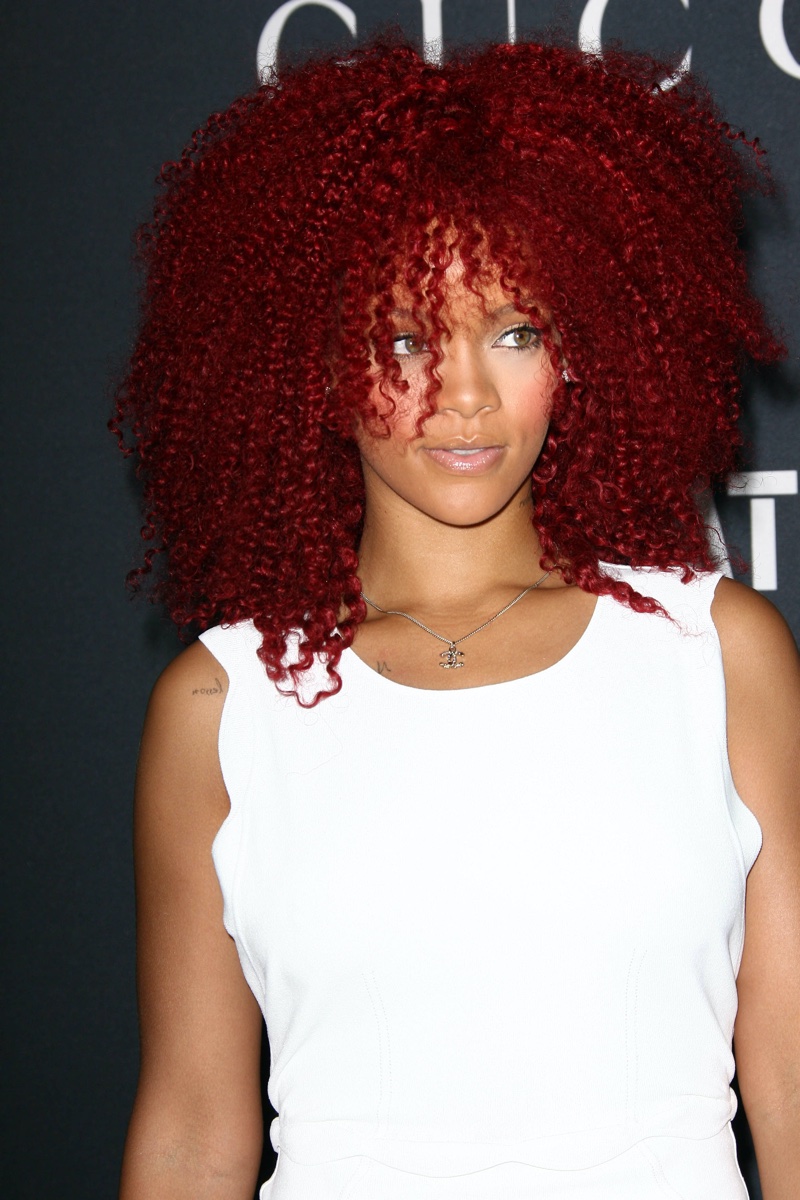 Rihanna is a chameleon in many ways, especially when it comes to her hair. Over the years, we've seen her in various hairstyles, but her curly looks have a particular allure that captures attention.
Whether she opts for subtle loose waves or more defined curls, Rihanna effortlessly pulls it off, adding a touch of sophistication or playfulness as the situation calls for.
Aside from her iconic music career, Rihanna has ventured into business with her Fenty Beauty and Fenty Skin lines, further solidifying her influence in the beauty and fashion sectors.
Nicole Kidman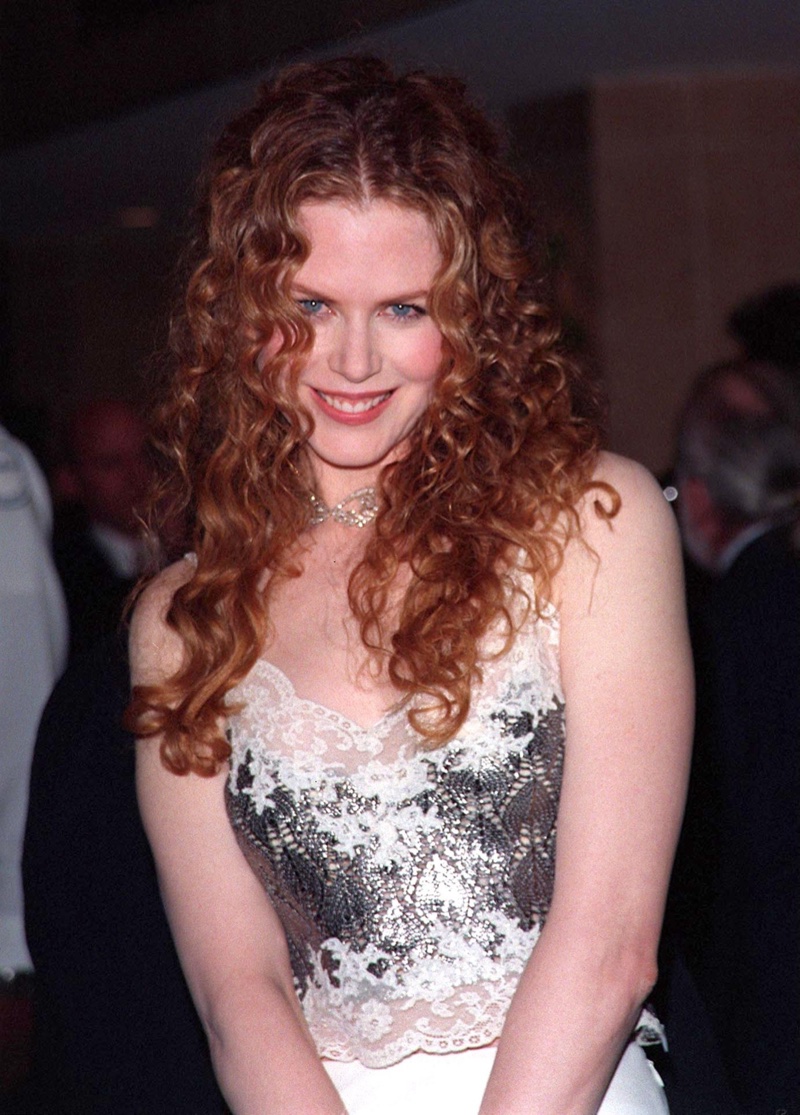 Actress Nicole Kidman's naturally curly red hair has been a part of her aesthetic charm throughout her illustrious career. While she has experimented with a variety of hairstyles for different roles, her red curls are nothing short of iconic.
The curls have featured prominently in some of her most memorable roles, like Dead Calm, adding an extra layer of authenticity to her characters.
Kidman continues to be a versatile and celebrated actress, a multiple award-winner, including an Academy Award and several Golden Globes, showing that both her talent and curls have staying power.
Andie MacDowell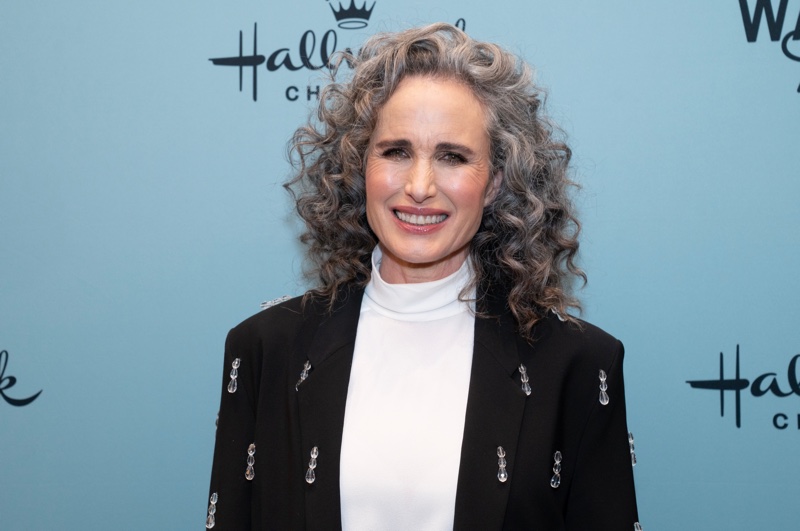 Andie MacDowell's curls are a contrast to Hollywood's straight-haired archetype. In the 1989 film "Sex, Lies, and Videotape," her curly mane framed her character's emotional complexity, and it did much of the same in the romantic comedy "Groundhog Day" (1993).
MacDowell has maintained a signature look throughout her career, and now she proudly sports her natural grey strands. She even has been a face of L'Oreal since 1986 and continues representing the brand. Her curls have become part of her narrative, underscoring her uniqueness in a field that often prizes conformity.
Halle Berry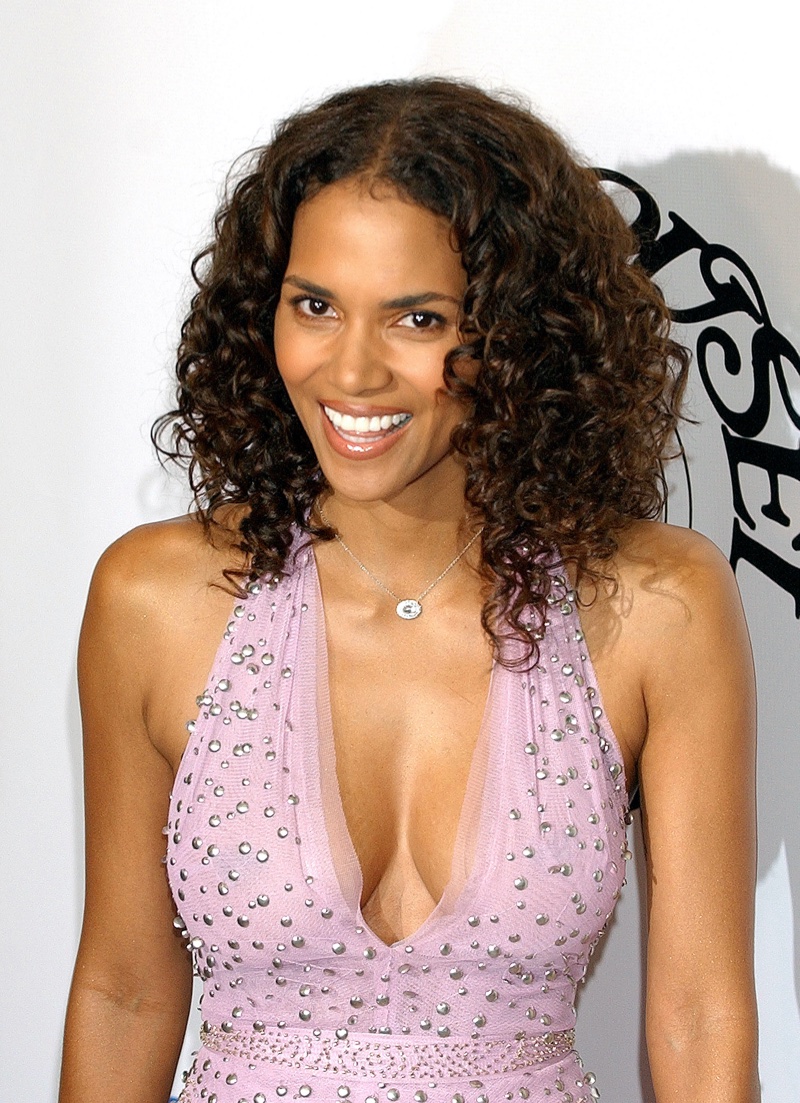 Halle Berry's hair versatility is nothing short of impressive. She understands the art of transformation, whether it's pixie cuts, straight styles, or natural curls. Yet, when Berry opts for curls, they offer a striking visual narrative.
The dark-haired actress is well known for appearing in films like Monster's Ball (for which she won an Academy Award), X-Men, and John Wick 3. No matter the role, she can rock just about any style.
Julia Roberts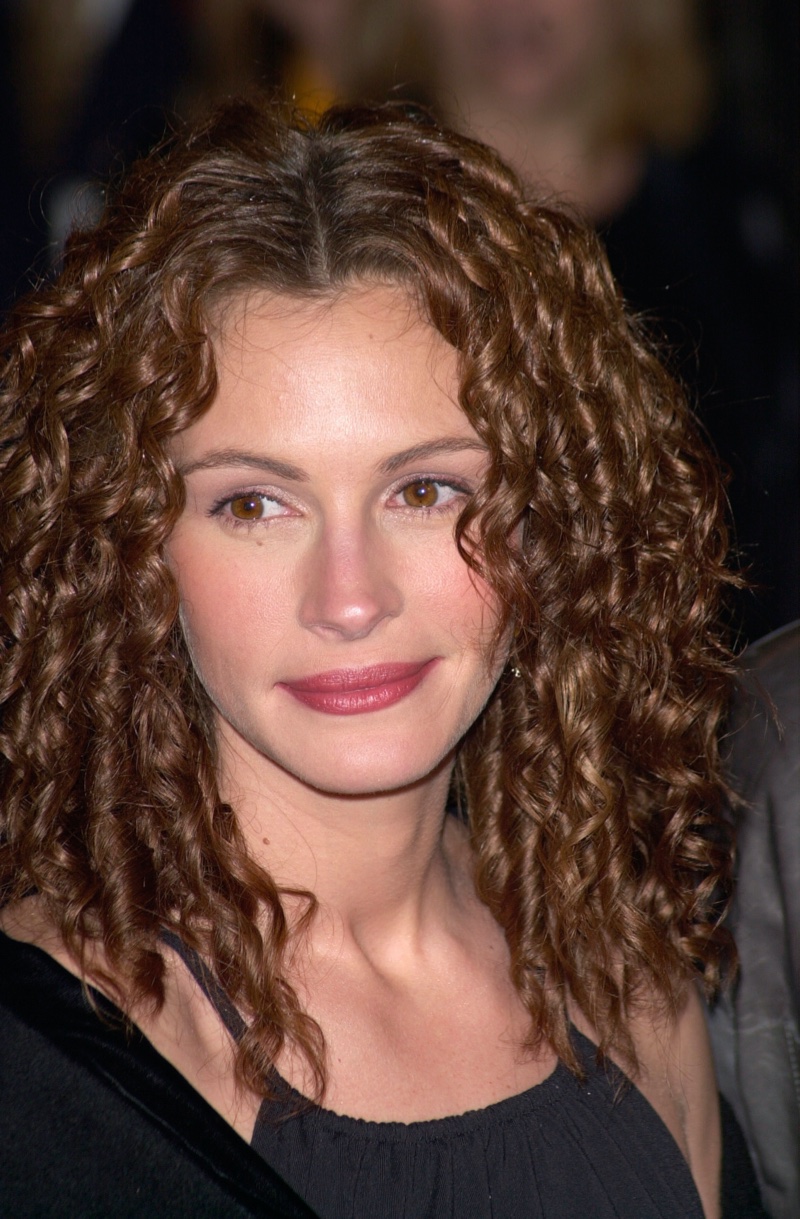 Julia Roberts' curls made their unforgettable debut in "Pretty Woman" (1990), where they became a crucial aspect of her character's transformation. Those bold, voluminous curls signaled a free spirit, a charming allure that set her apart.
Over the years, her styles have varied, from sleeker looks to more casual waves. But it feels like a nod to her early days in Hollywood whenever she reverts to curls. The iconic nature of her hair contributes as much to her enduring star power as her award-winning roles do.
Meg Thee Stallion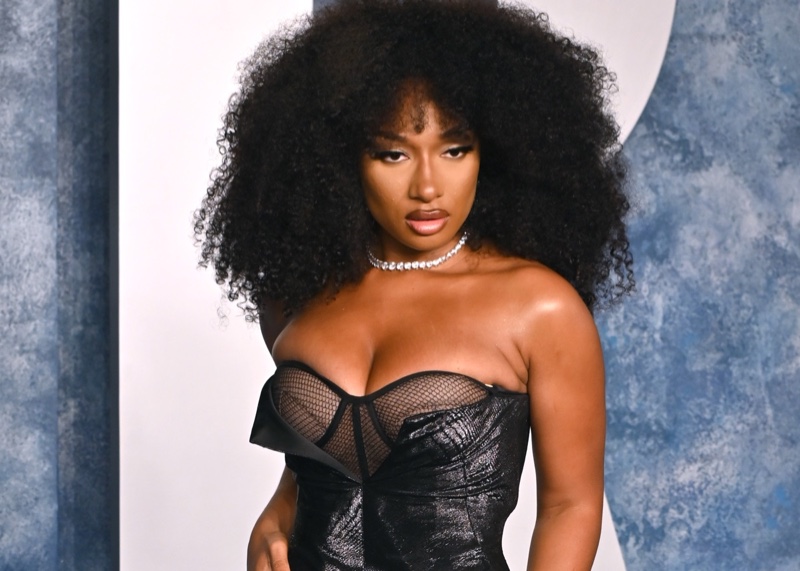 Rapper and songwriter Meg Thee Stallion isn't just known for her fiery lyrics and powerful stage presence; her fabulous curly hair also takes center stage.
Meg is unapologetically herself, whether sporting a curly mane in her music videos or showing off her natural hair texture on social media. Her curls resonate with fans as a signature look that complements her audacious personality.
Over the past few years, she has taken the music industry by storm, earning numerous awards, including several Grammy and BET Awards.
Keri Russell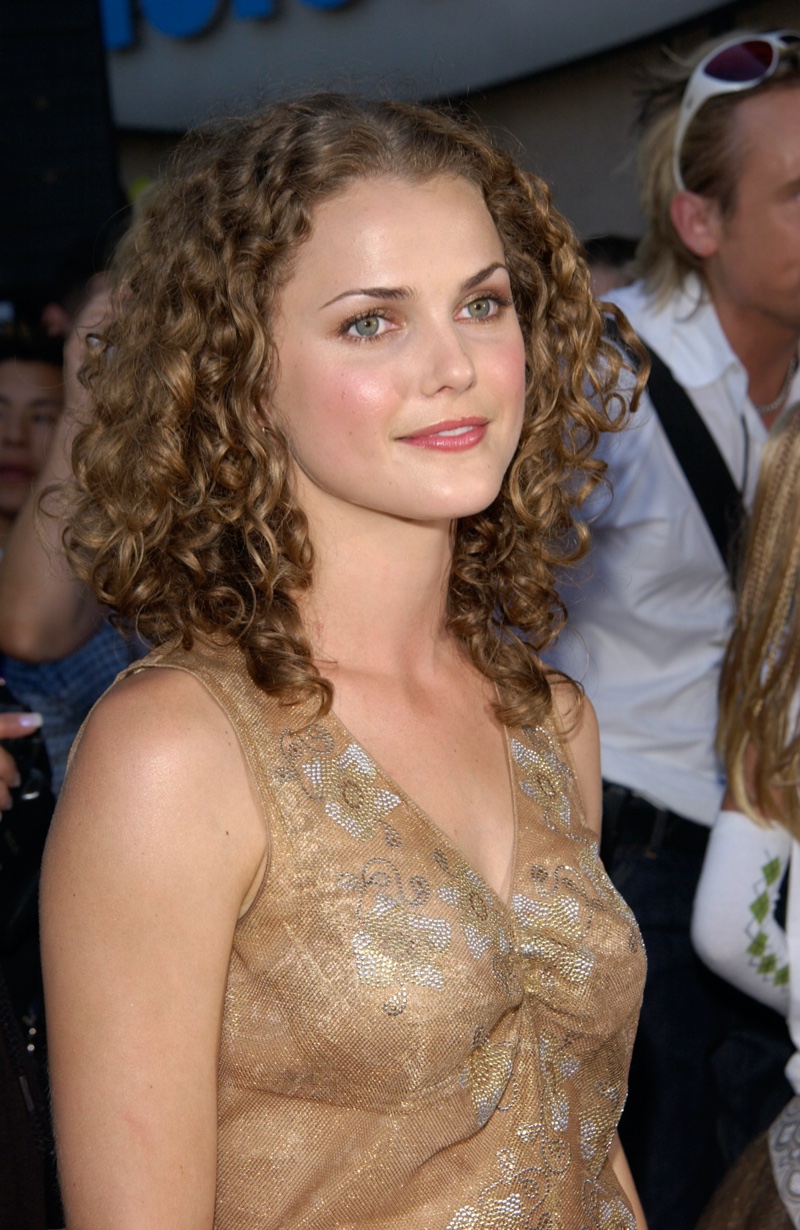 When Keri Russell chopped off her trademark locks in the second season of "Felicity," it led to such an uproar that people still discuss it today. Her mane of curls in the show's first season became a defining image of late 1990s television.
Those curls weren't just hair; they were a phenomenon. They channeled the essence of her character: young, unrefined, and full of potential. Though Russell has sported various hairstyles in her roles since—from espionage drama "The Americans" to the sci-fi thriller "Dark Skies"—those original curls are a pop culture moment.
Mariah Carey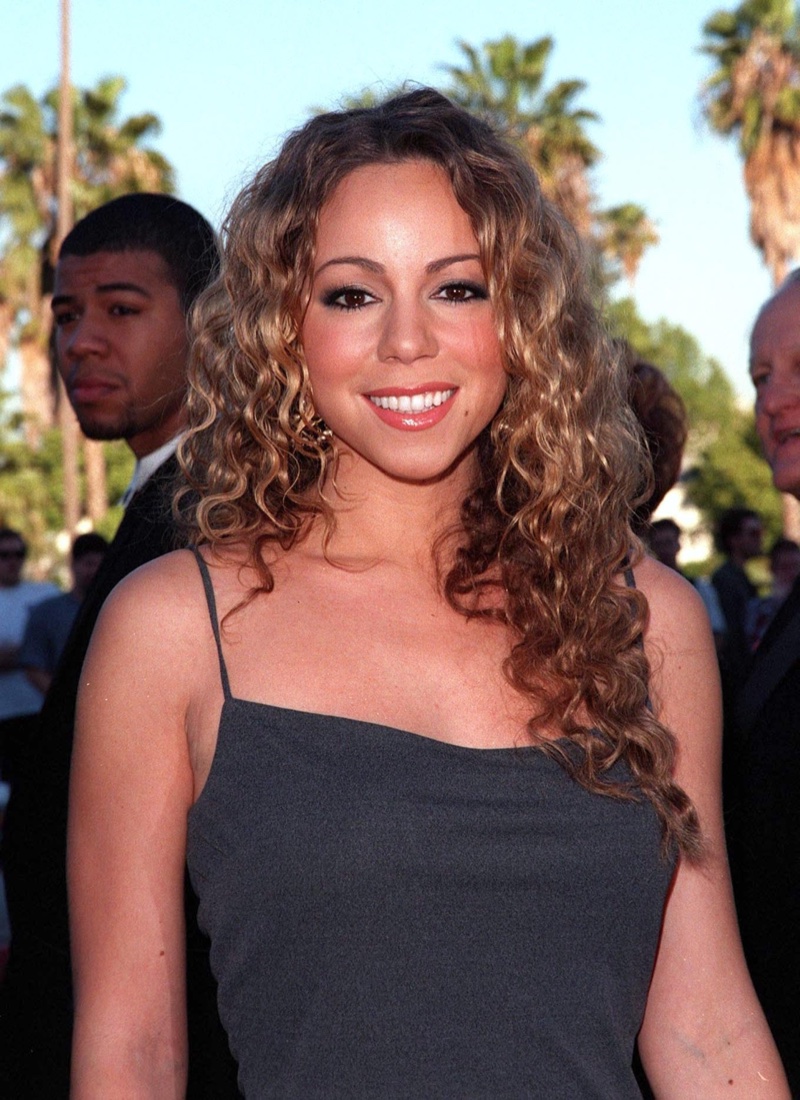 Mariah Carey's curls in the 1990s made quite the statement. Paired with her powerhouse vocals, they represented the epitome of diva glamour at the time. Her golden, bouncy curls gave life to music videos like "Vision of Love" and "Dreamlover," where they became part of her visual signature.
Carey's curls transcended style; they framed the narrative of her early career, becoming synonymous with her rise to superstardom. She has since experimented with various hairstyles, but one can't forget those tresses.
Meg Ryan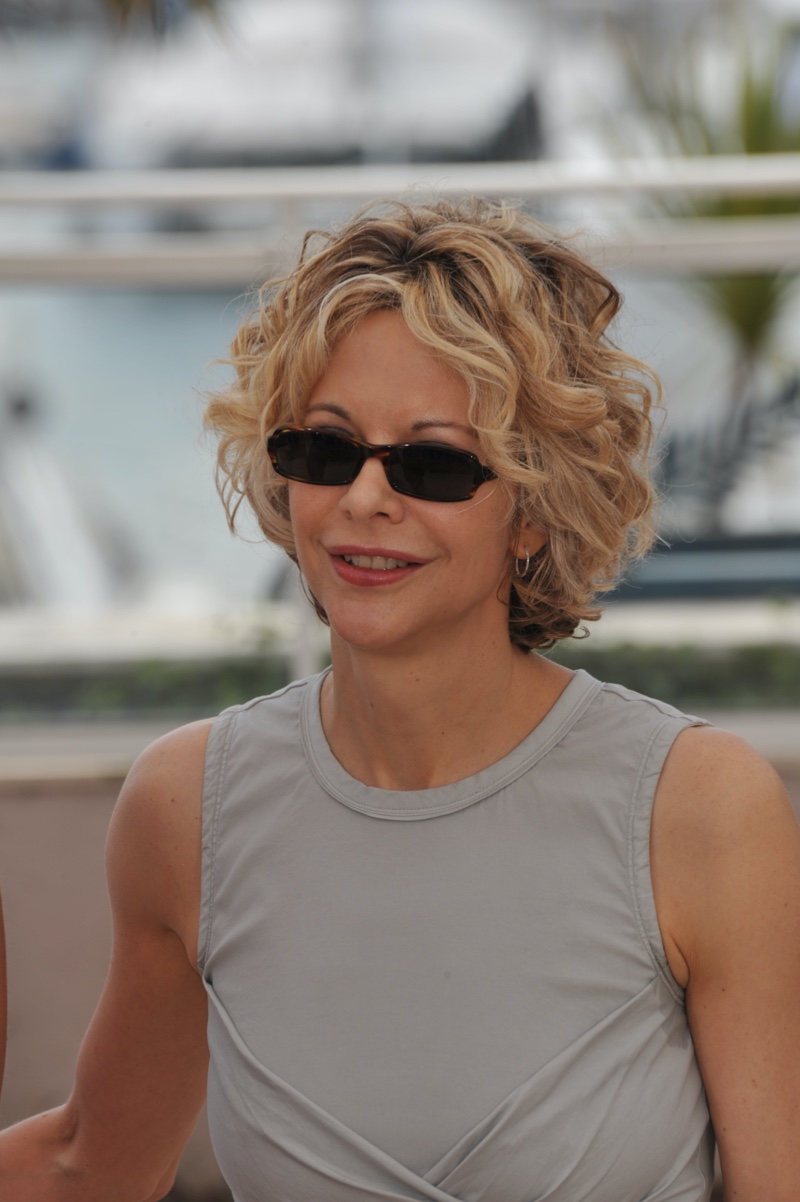 Meg Ryan's blonde curls set the scene for 1990s romantic comedies. In iconic films like "When Harry Met Sally," her playful curls matched her on-screen persona: quirky, charming, and effervescent. Those spirals provided a counterpoint to her often complicated love stories, making them resonate with lightness and sincerity.
Her hairstyle became synonymous with a generation of romantic storytelling, serving as a character trait as recognizable as her signature smile or infectious laugh.
Zendaya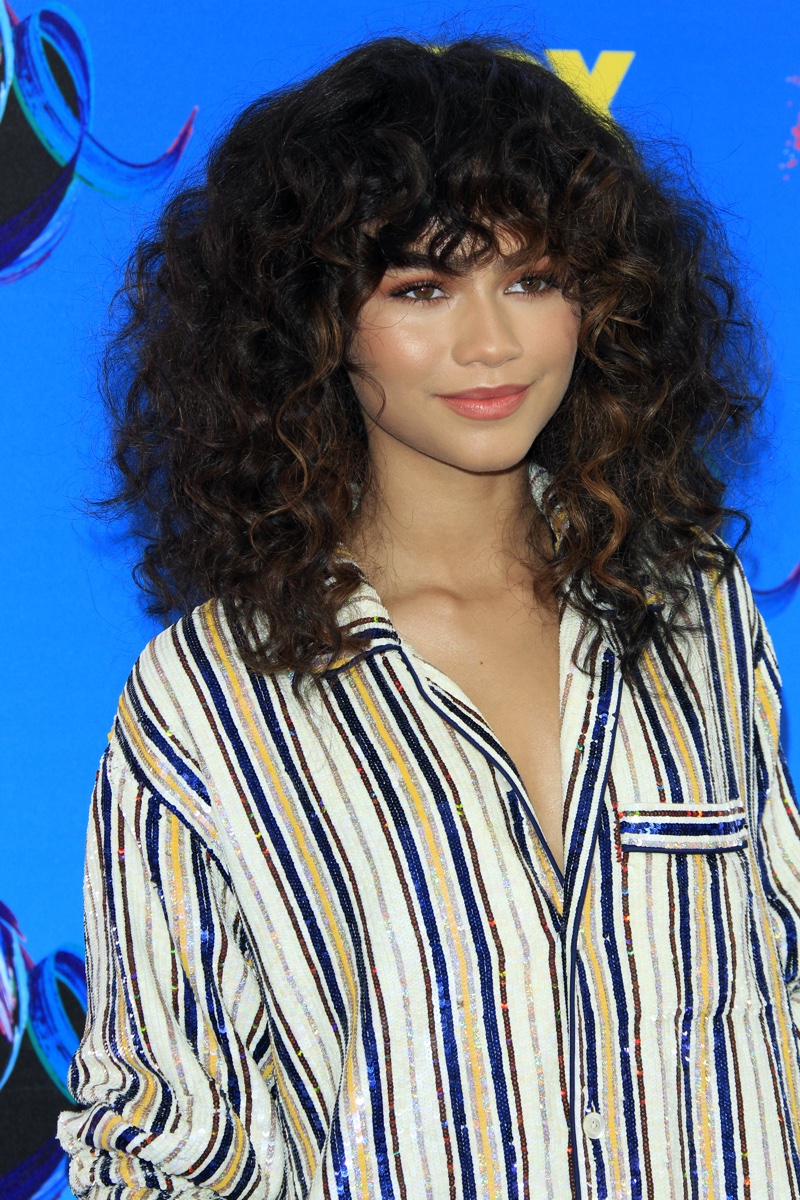 Zendaya is a style chameleon, and her hair is no exception. While she's showcased a variety of hairstyles, from sleek straight locks to full-bodied curls and wavy hair, her natural curls make a statement about her authenticity.
Whether playing a high school student in "Euphoria" or the iconic MJ in the Spider-Man movies or walking the red carpet, her curls serve as an extension of her dynamic personality.
Minnie Driver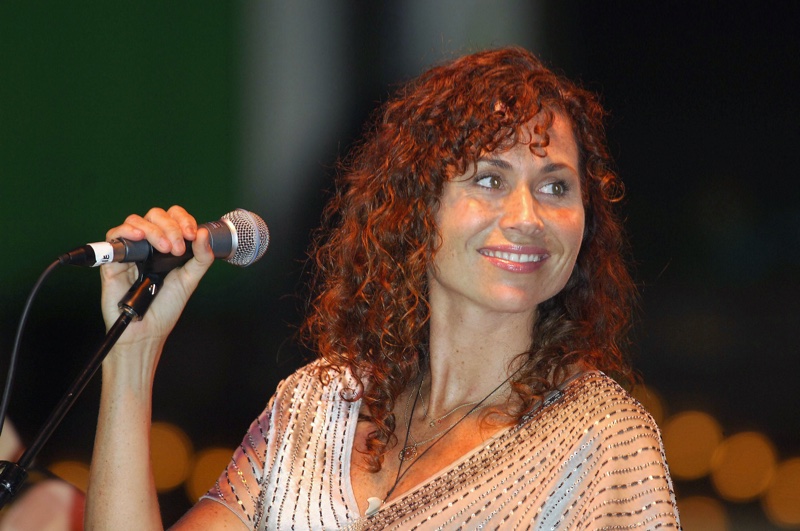 Minnie Driver's distinct natural curls stood out on screen. She is known for her roles in films like "Good Will Hunting," for which she earned an Academy Award nomination. Her dark tresses took the spotlight in the movie Grosse Pointe Blank and the FX television show The Riches.
Natasha Lyonne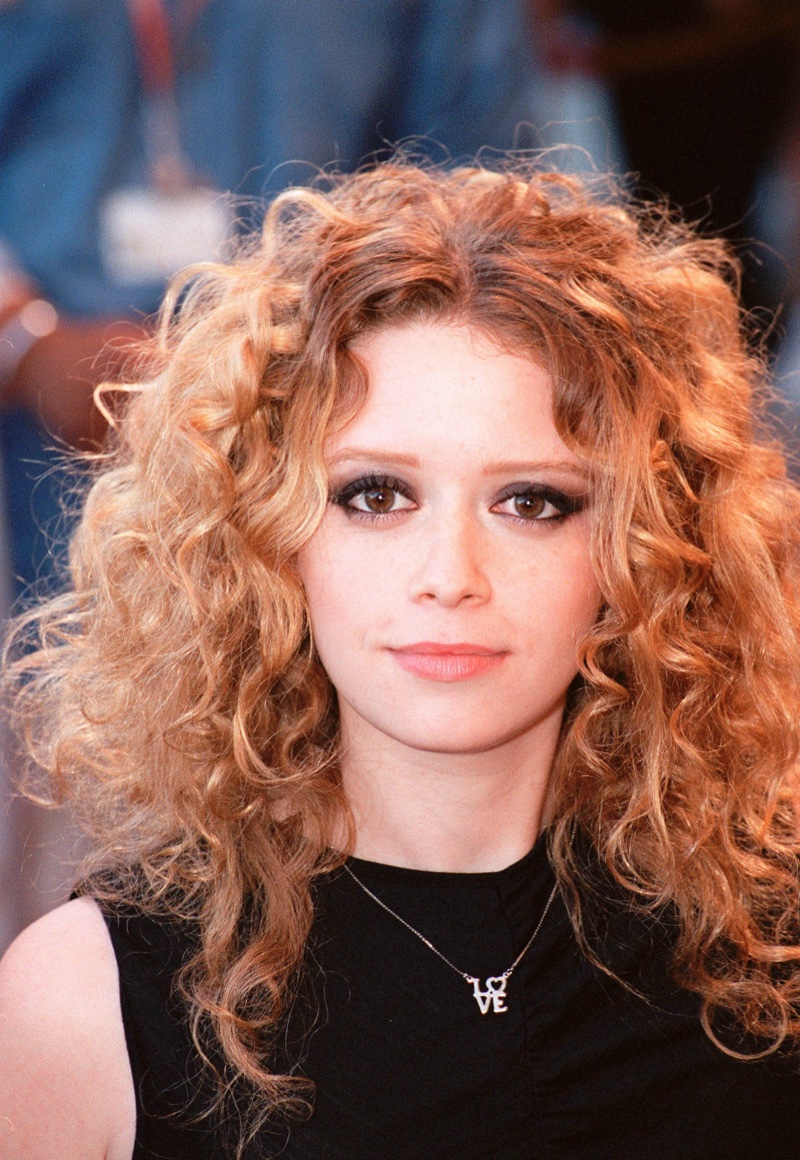 Natasha Lyonne, best known for her roles in "Orange Is the New Black" and "Russian Doll," embraces her curly hair as a signature aspect of her complex characters. Her curls make her instantly recognizable, whether as a blonde or redhead.
They add layers to her characters that go beyond the script. The natural look aligns with the rebellious, outside-the-box roles she often portrays.
Rita Ora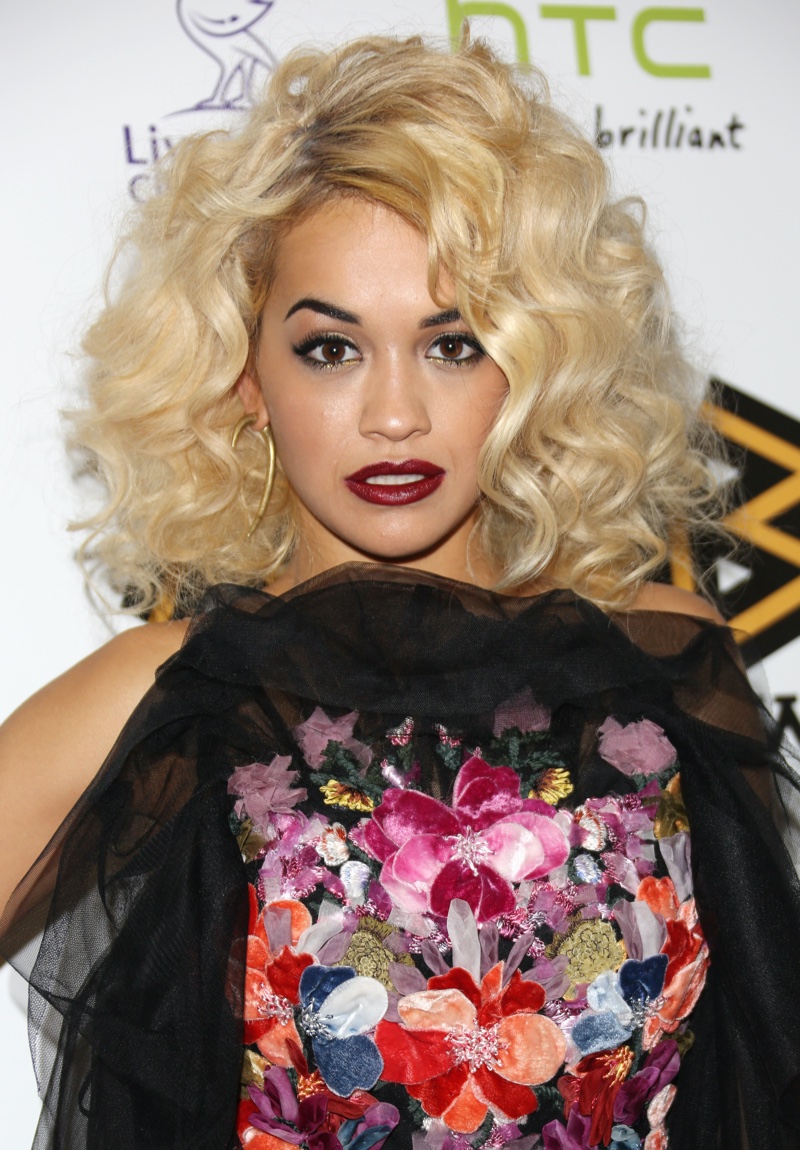 Although we may not see it often, Rita Ora is another star with naturally curly hair. The singer's hair serves as a versatile stage for her many endeavors. It can be electric and full of volume during a concert or elegantly coiled for a red-carpet appearance.
With chart-topping hits and acting stints in films like "Fifty Shades of Grey," Ora's curls add to her brand of effortless yet sophisticated glamour.
Taylor Swift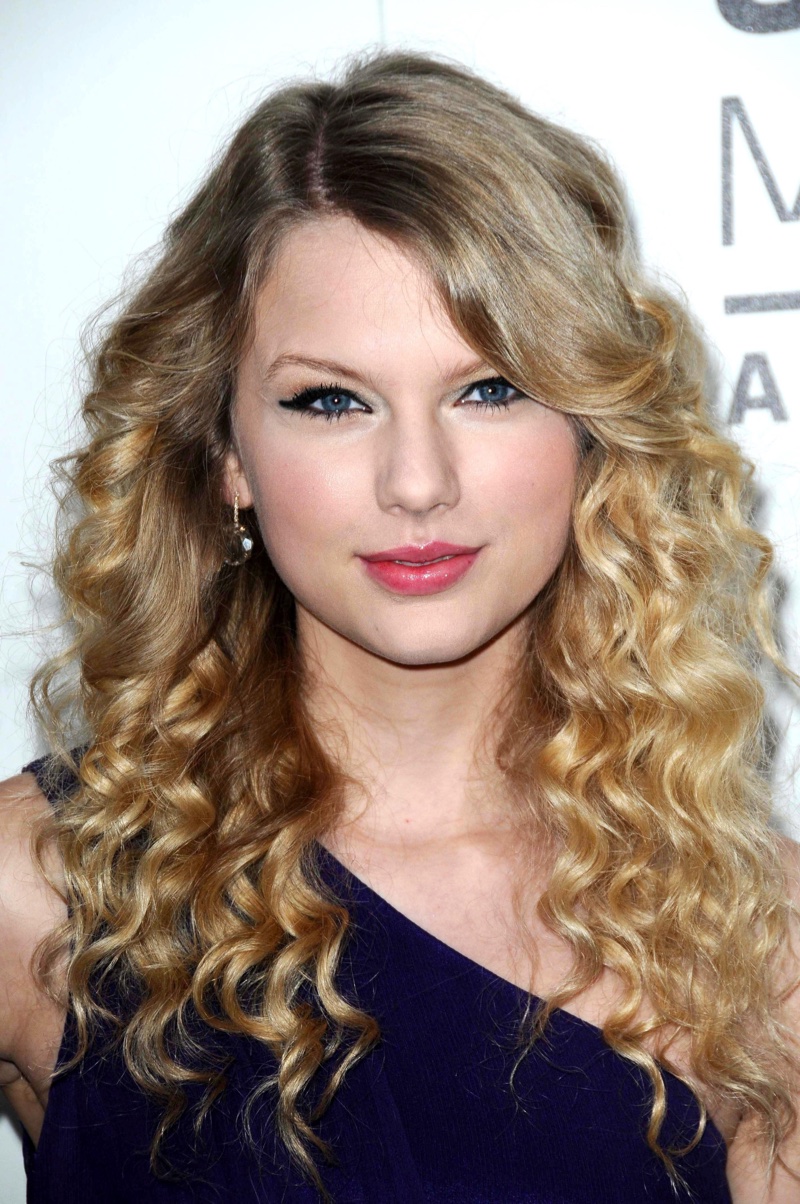 Taylor Swift's curls were front and center when she burst onto the country music scene, serving as a soft counterpoint to her poignant lyrics. Over time, as she transitioned to pop, her hairstyle evolved, and straight looks became more frequent.
According to an interview, her natural curls straightened as she got older. However, the curls make occasional comebacks, often signaling a shift or a nod to her roots.
Tracee Ellis Ross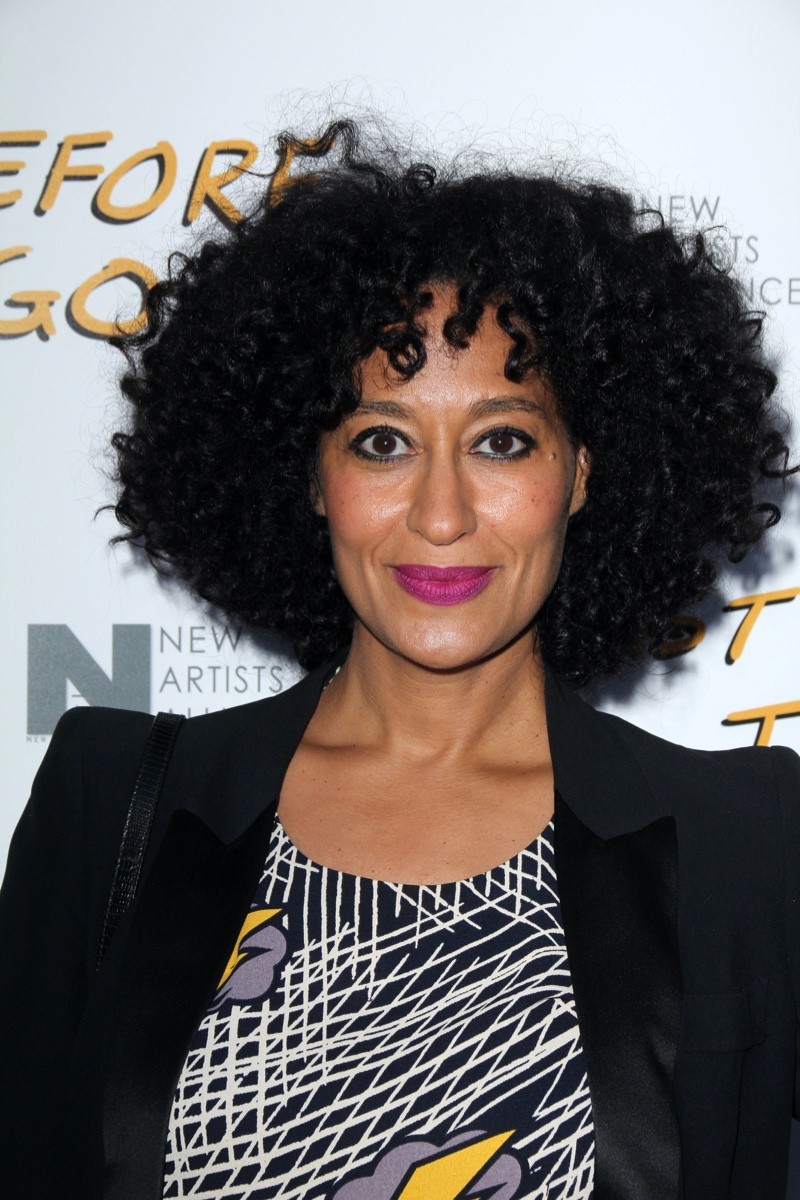 Tracee Ellis Ross, best known for her role in the ABC comedy series "Black-ish," has become an emblem for curly-haired women everywhere. She not only proudly sports her natural curls but has also launched her own line of hair care products, Pattern Beauty, specifically for curly, coily, and tight-textured hair.
Winning critical acclaim, including a Golden Globe and several NAACP Image Awards for her acting, Ross seamlessly blends her career achievements with her natural aesthetic.
Sarah Jessica Parker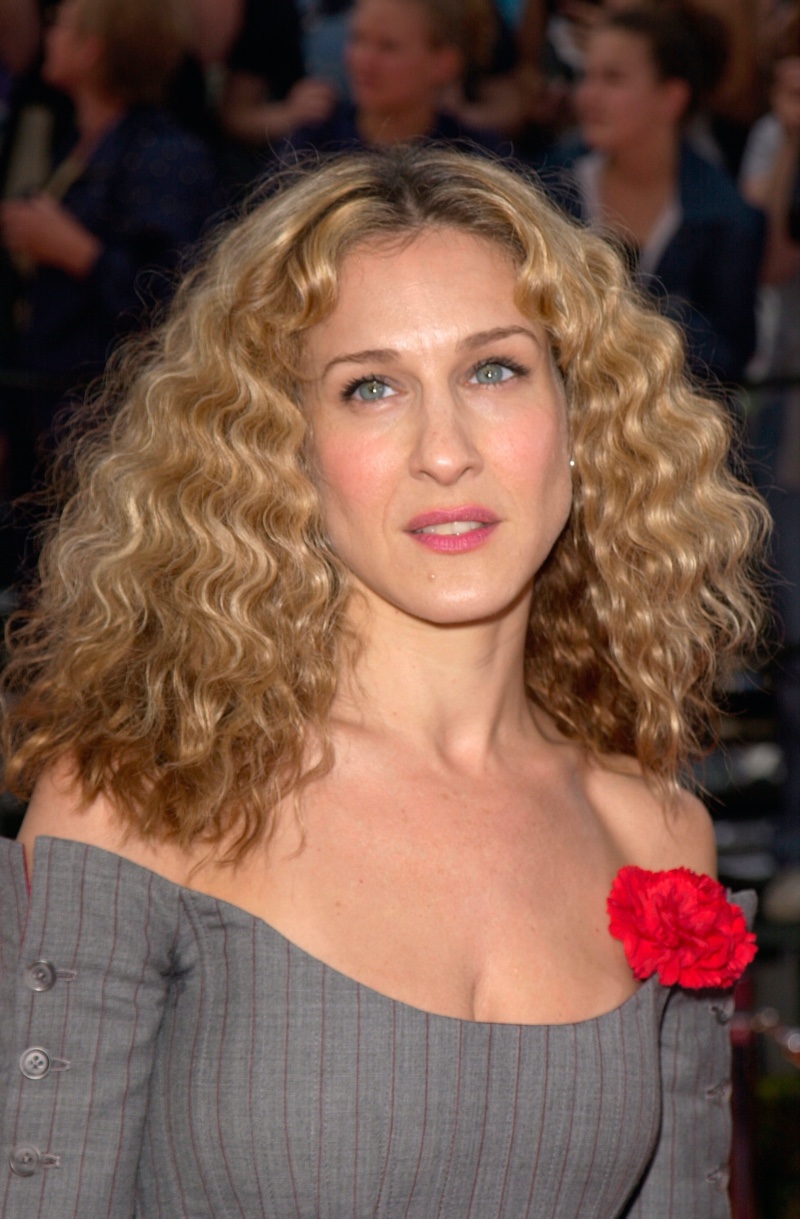 Sarah Jessica Parker's curls became a cultural talking point during her tenure as Carrie Bradshaw on "Sex and the City." Those free-flowing locks were more than a style choice; they became symbolic of her character's adventurous spirit. Over the years, Parker has also showcased straight styles, but the blonde curls of the actress remain a fan favorite. 
Sandra Oh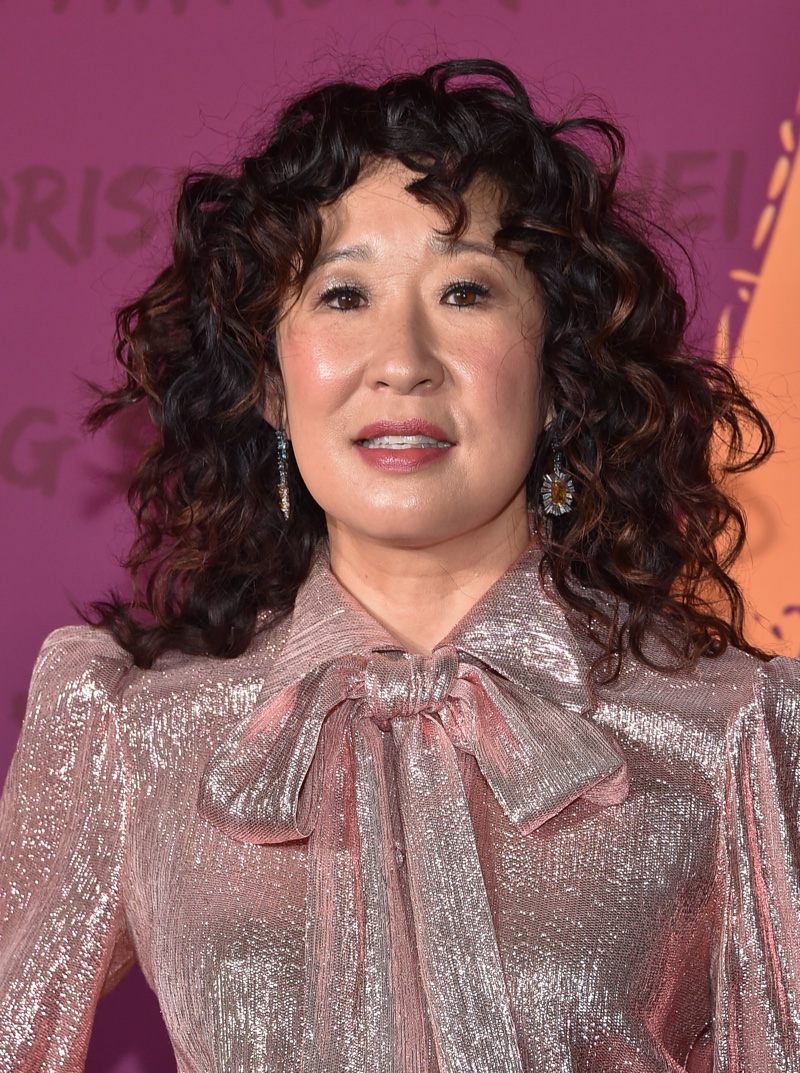 Sandra Oh, an accomplished actress known for her roles in "Grey's Anatomy" and "Killing Eve," has curls that exude character. Her ringlets have varied from subdued waves to full-bodied spirals, mirroring the depth and diversity of the characters she brings to life.
Whether she's portraying a surgical resident or an intelligence officer, her hair contributes to the story, amplifying her on-screen presence.
Alicia Keys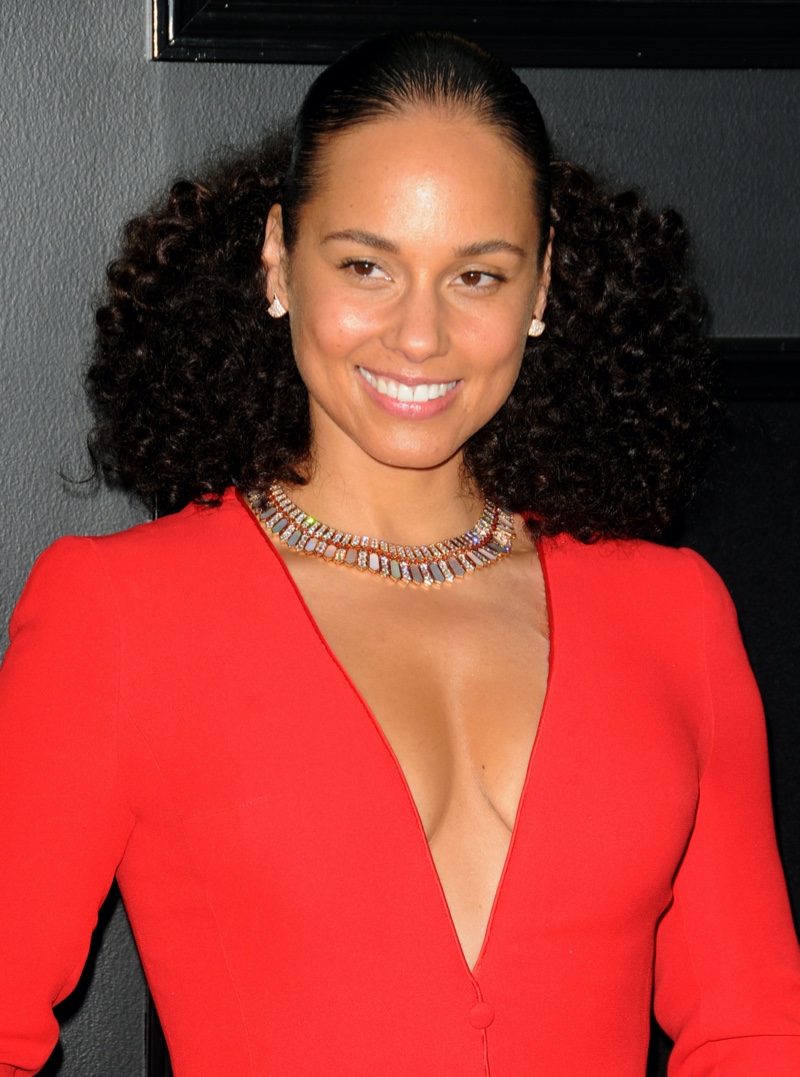 Alicia Keys, the multi-talented singer, songwriter, and pianist, often wears her natural curls with a sense of pride and authenticity that complements her musical storytelling. She's also been at the forefront of the "no makeup" movement, advocating for natural beauty.
Keys has won numerous Grammy Awards, solidifying her status as a musical powerhouse. Her hair, usually seen in its natural state or in braids, adds another layer of individuality to her public persona.
Sarah Hyland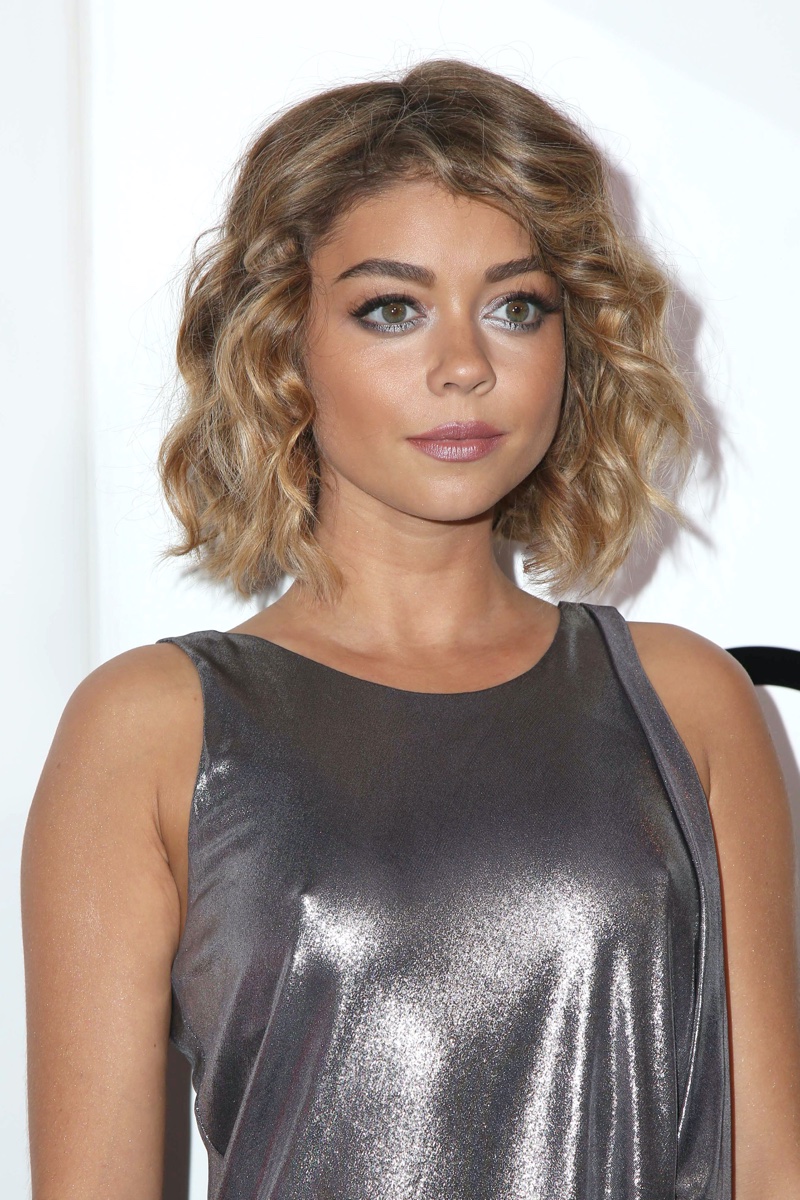 Sarah Hyland has naturally curly hair but often wears it straightened. She is known for her long-standing role in "Modern Family" and her gig as the Love Island USA host. Whether it's loose curls for a casual look or more defined spirals for dramatic effect, Hyland's hair is a visual marker of her versatility.
Vanessa Hudgens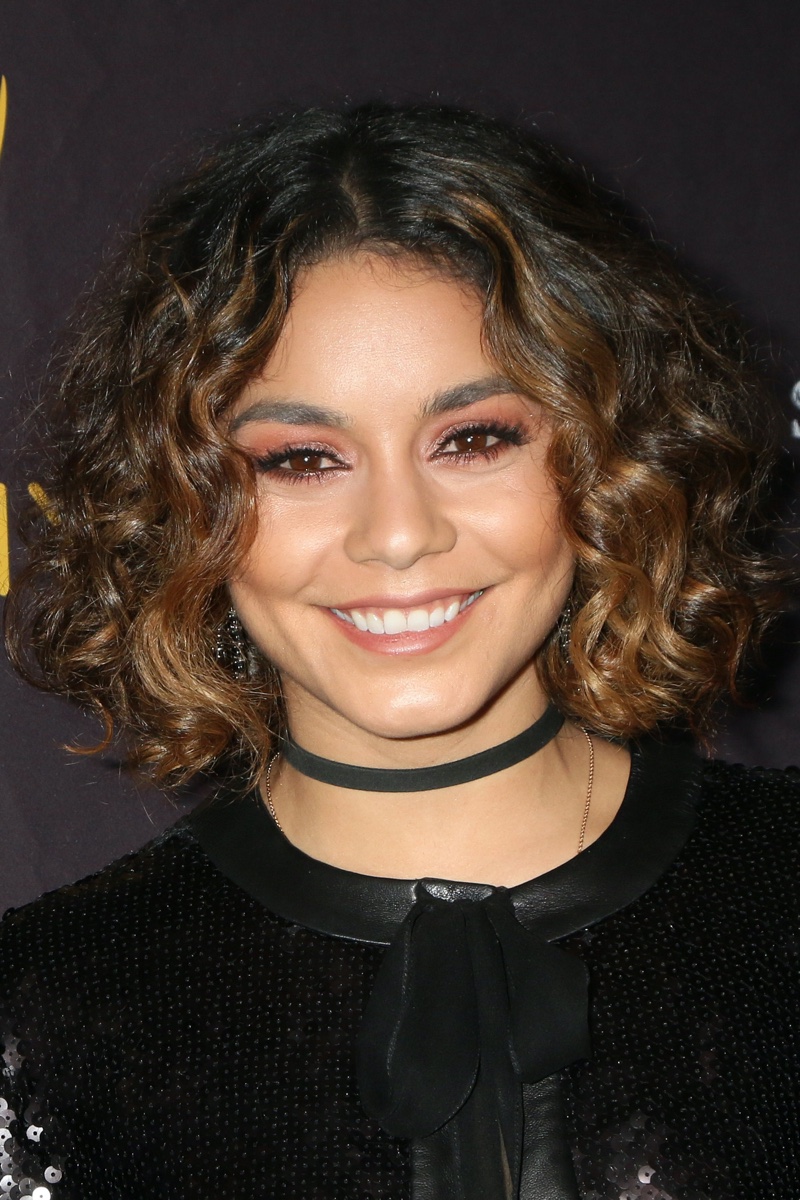 Vanessa Hudgens, who rose to fame through Disney's "High School Musical," has sported an array of hairstyles throughout her career. Known for her versatility, she sometimes opts for sleek, straight hair for specific roles or red-carpet events.
However, she naturally has curly hair and shows it on social media, adding a layer of relatability that fans adore. Her ability to switch between straight and curly hair reflects her multifaceted talents, from acting to singing to Broadway.
Yara Shahidi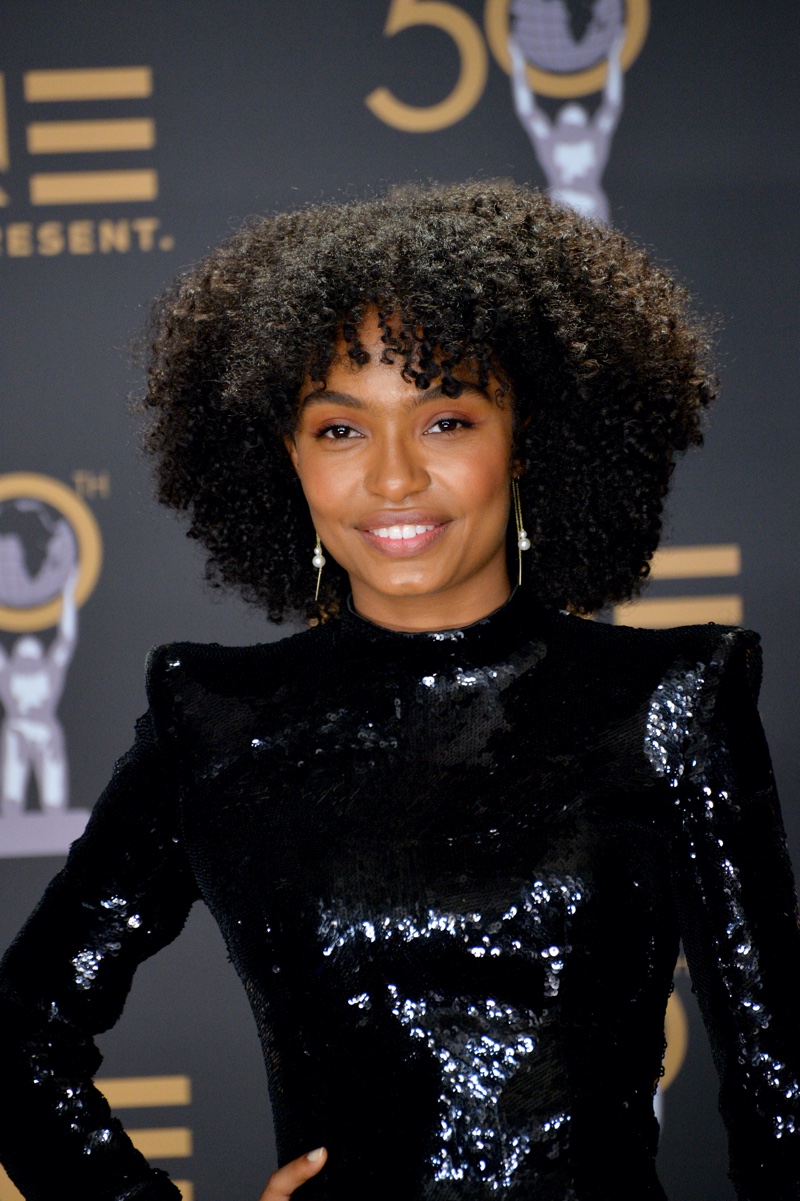 Yara Shahidi's gorgeous curls have become something of a signature look for the young actress and activist. Prominent in her roles in shows like "Black-ish" and "Grown-ish," her natural hair is a statement of natural beauty and empowerment.
Though she can style her hair in various ways, including straightened looks, her curls captivate audiences and amplify her message of self-acceptance and social justice.
Shakira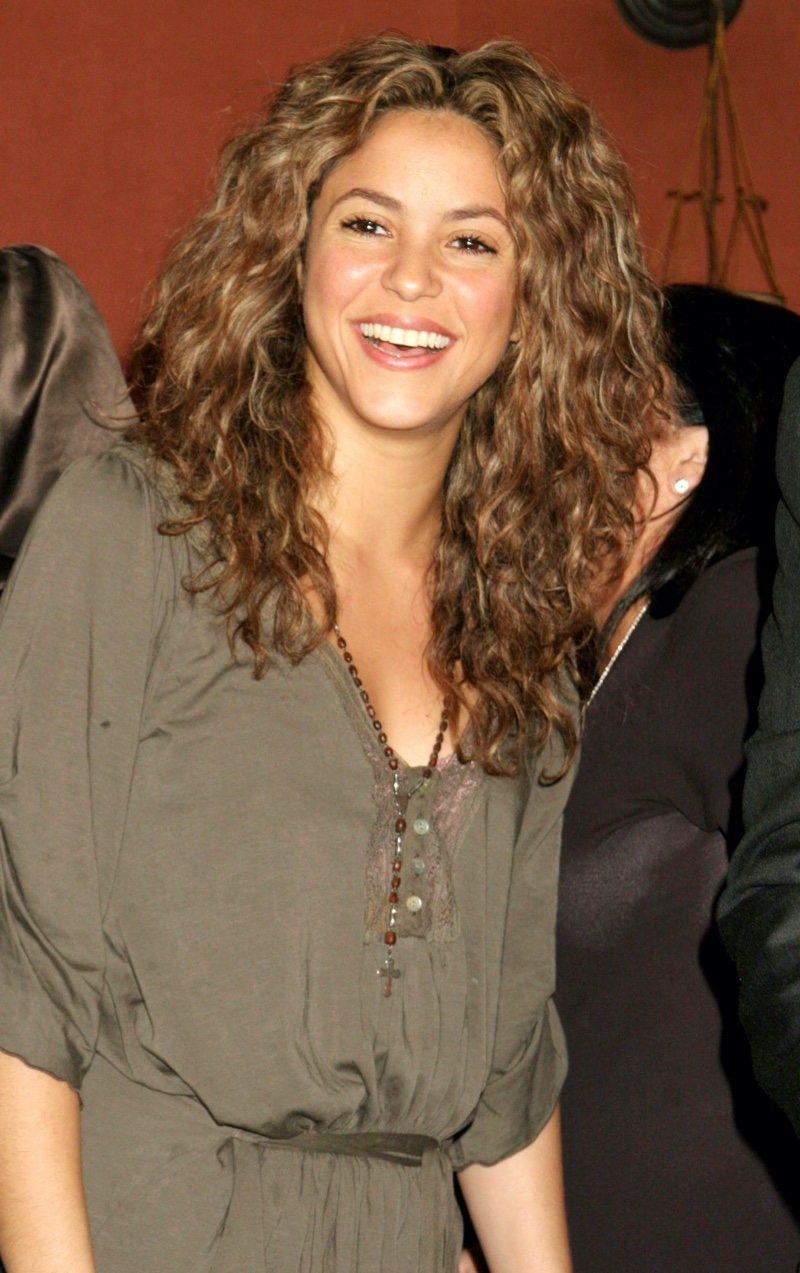 Shakira's signature golden curls are as much a part of her identity as her unique vocal stylings and belly-dancing moves. Whether she's belting out Latin, pop, or rock tunes, her voluminous curls add a dimension of raw, unfiltered energy to her performances. Shakira also straightens her hair, but her natural curls and waves are her trademark look.
Tori Kelly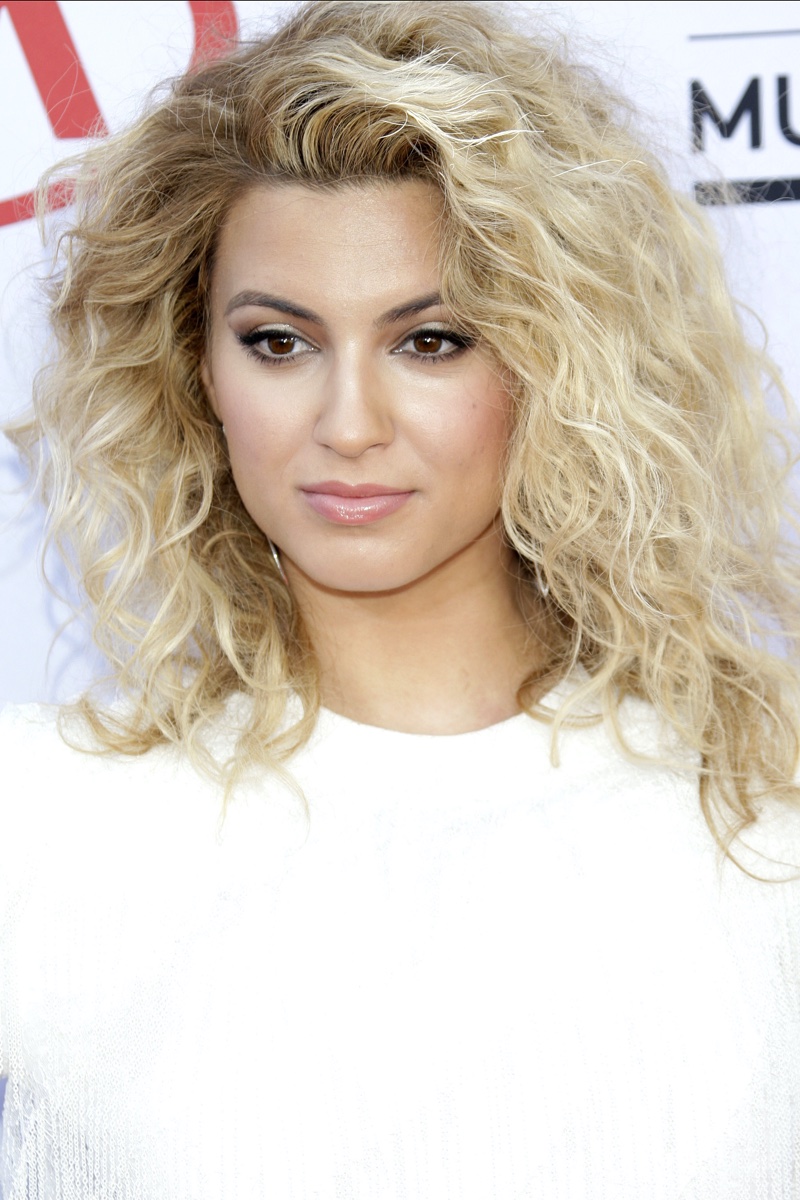 Tori Kelly's voluminous curls are as unforgettable as her soaring vocals. From her early days on YouTube to her Grammy-winning career, her curls have been her steadfast companion, echoing her authenticity and raw talent.
While she has occasionally experimented with straight styles, her natural curls resonate most with her audience. In the world of pop and R&B, her curls set her apart, encapsulating the individuality that makes her a standout artist.
Yaya DaCosta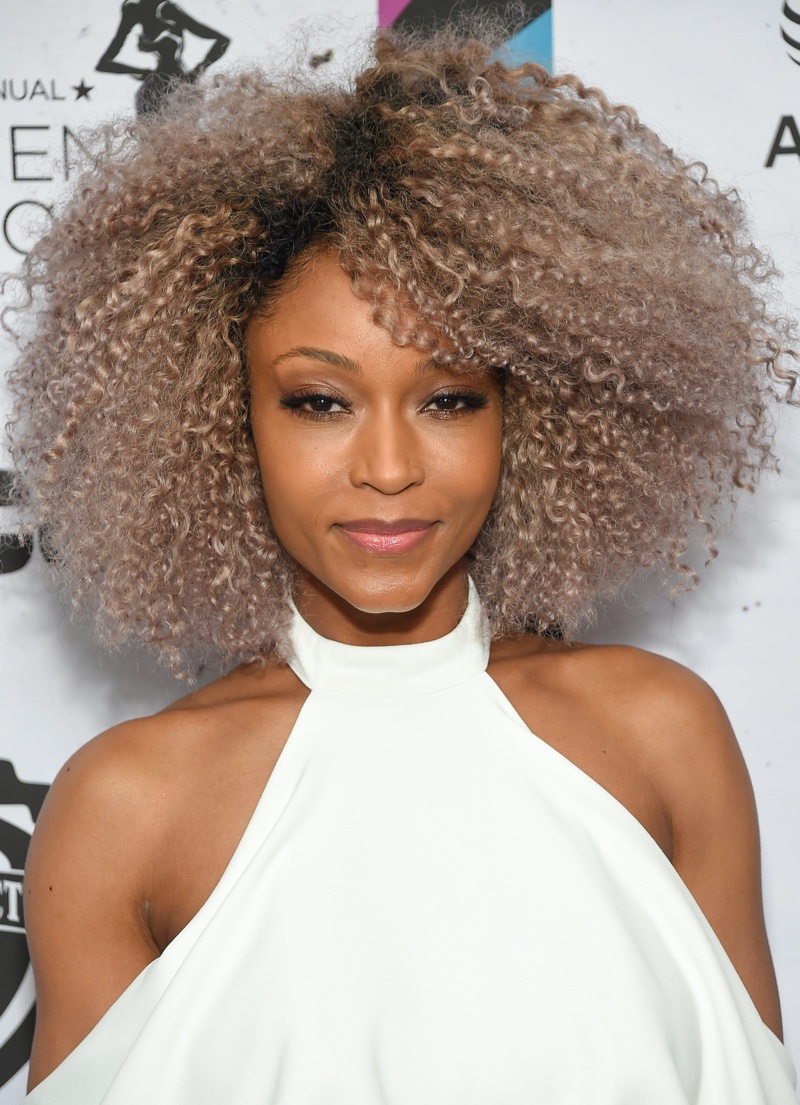 Yaya DaCosta's natural curls stand out as a reflection of her artistic versatility. Known for roles in films like "The Kids Are All Right" and the TV series "Chicago Med," her curly hair adds depth and authenticity to her characters.
While she styles hair straight for specific roles or shoots, her curls often steal the spotlight, offering a texture and complexity that parallel her multi-layered performances.
AnnaLynne McCord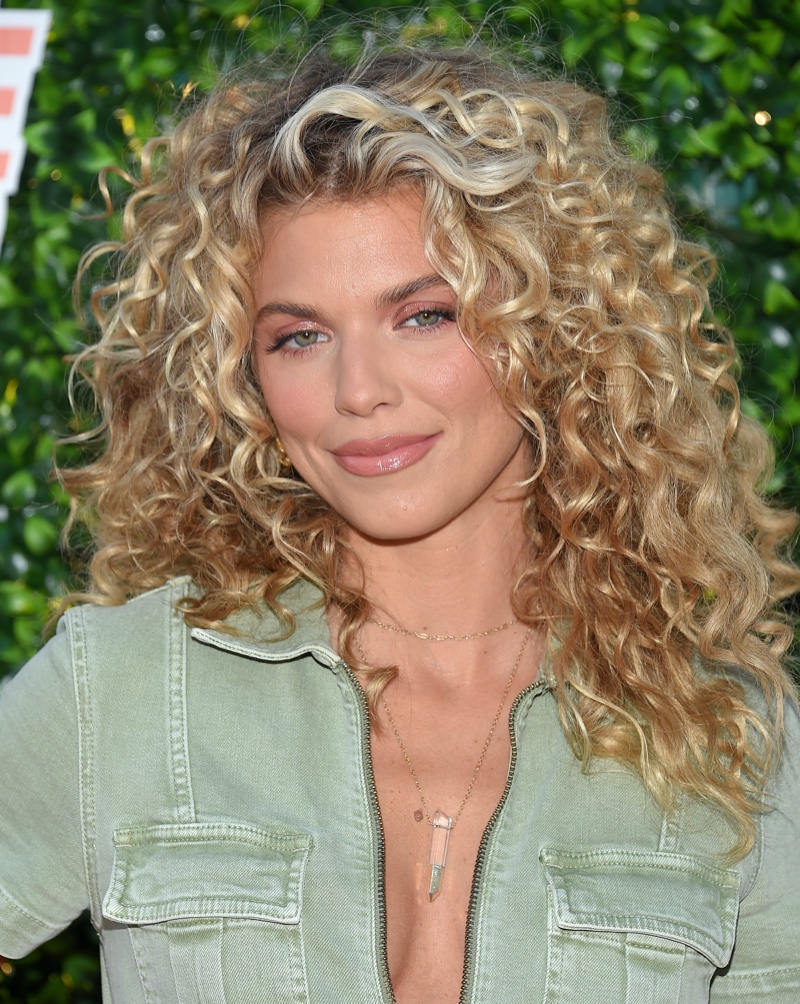 AnnaLynne McCord doesn't just wear her curls; she champions them. Known for her role in "90210," where her hair was often styled in more conventional Hollywood looks, McCord later made headlines by embracing her natural texture.
The choice wasn't merely aesthetic; it was symbolic. Rejecting the straight-haired glamour that often pervades the entertainment industry, McCord opts for authenticity.
Final Words
These celebrities with curly hair have made a lasting impact not only in their respective careers but also in beauty and fashion. The versatility of natural curls has been showcased by a wide range of stars, from Meg Thee Stallion to Zendaya, who have opted for natural styles and the occasional straight look.
In doing so, they've added another layer of authenticity to their public personas. While straight hair still has its place in Hollywood, the power and influence of celebrities embracing their natural curls cannot be overstated.
It challenges conventional standards, offering audiences and fans alternative ideas of beauty to consider. Whether on the red carpet, in character for a film, or during a live performance, these curly locks serve as an unspoken declaration of individuality.