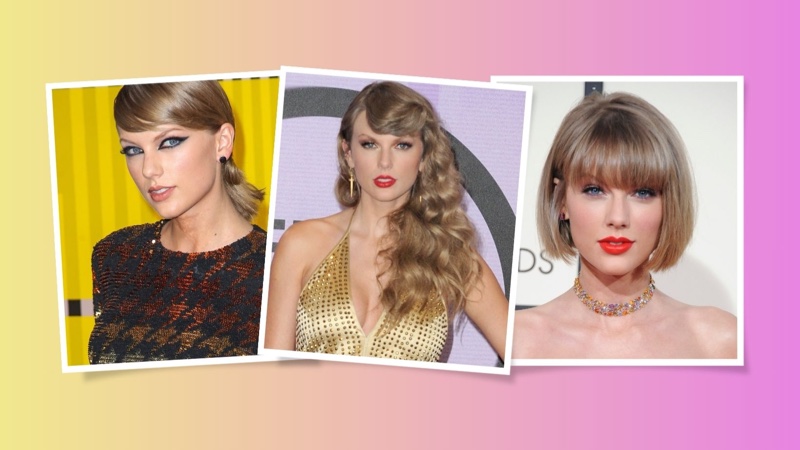 More than just a musical chameleon, Taylor Swift's hair has also evolved over the years. From her early country days with cascading natural curls to her "Red" era marked by retro glam, each musical chapter in her life has been accompanied by a distinct hairstyle that perfectly embodies the mood of that period.
In her "1989" era, Taylor Swift debuted a sleek bob, signaling her pop pivot. The "Reputation" era showcased edgier styles, while "Folklore" and "Evermore" returned to natural looks.
The "Lover" and "Midnights" phases brought playful and glamorous styles, respectively. Her tresses have evolved through the years, culminating in her record-breaking "Eras Tour." Let's dive into Taylor Swift's iconic hairstyles.
What is Taylor Swift's Natural Hair?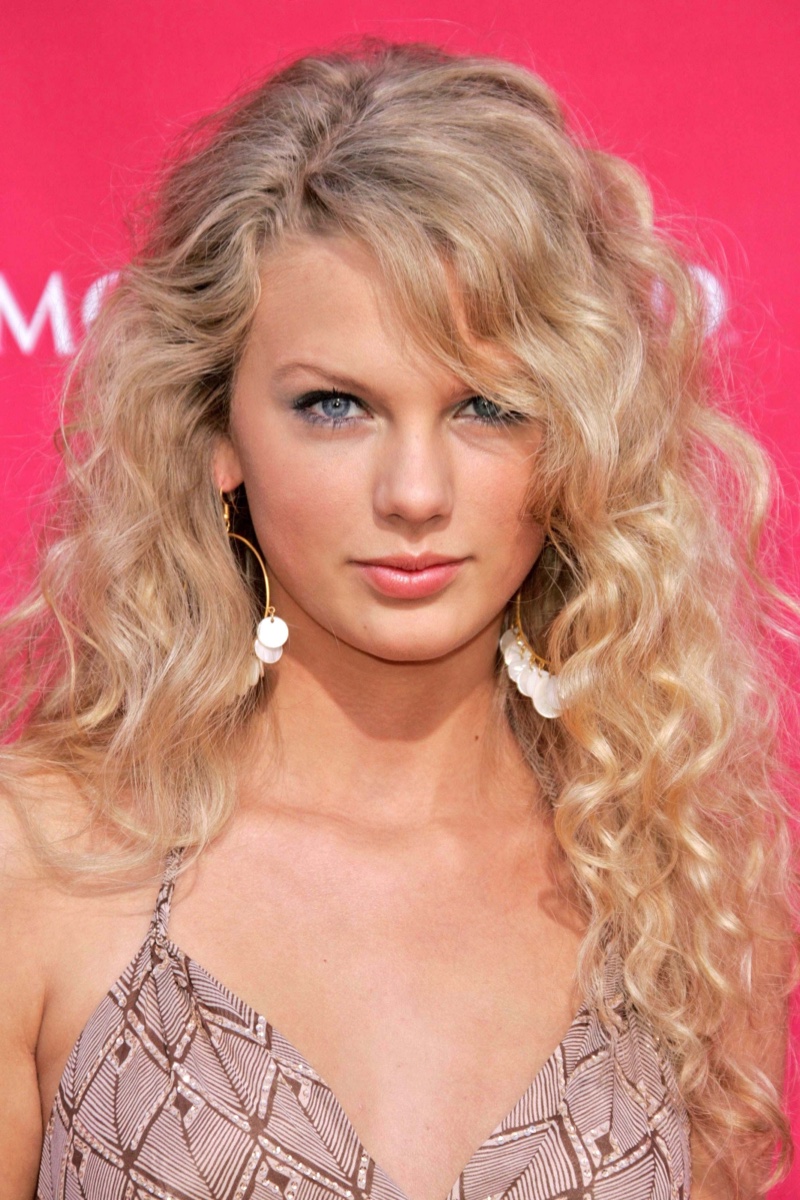 As a child, Taylor Swift had naturally curly hair, but she revealed in a 2019 interview with ELLE that it has straightened as she got older. "From birth, I had the curliest hair and now it is STRAIGHT," she shared.
Taylor is naturally blonde as well. The color has darkened as she has gotten older, though, and she experiments with highlights, going from darker to lighter through the years (even platinum blonde at points).
Taylor Swift Hair Looks
Messy Updo with Bangs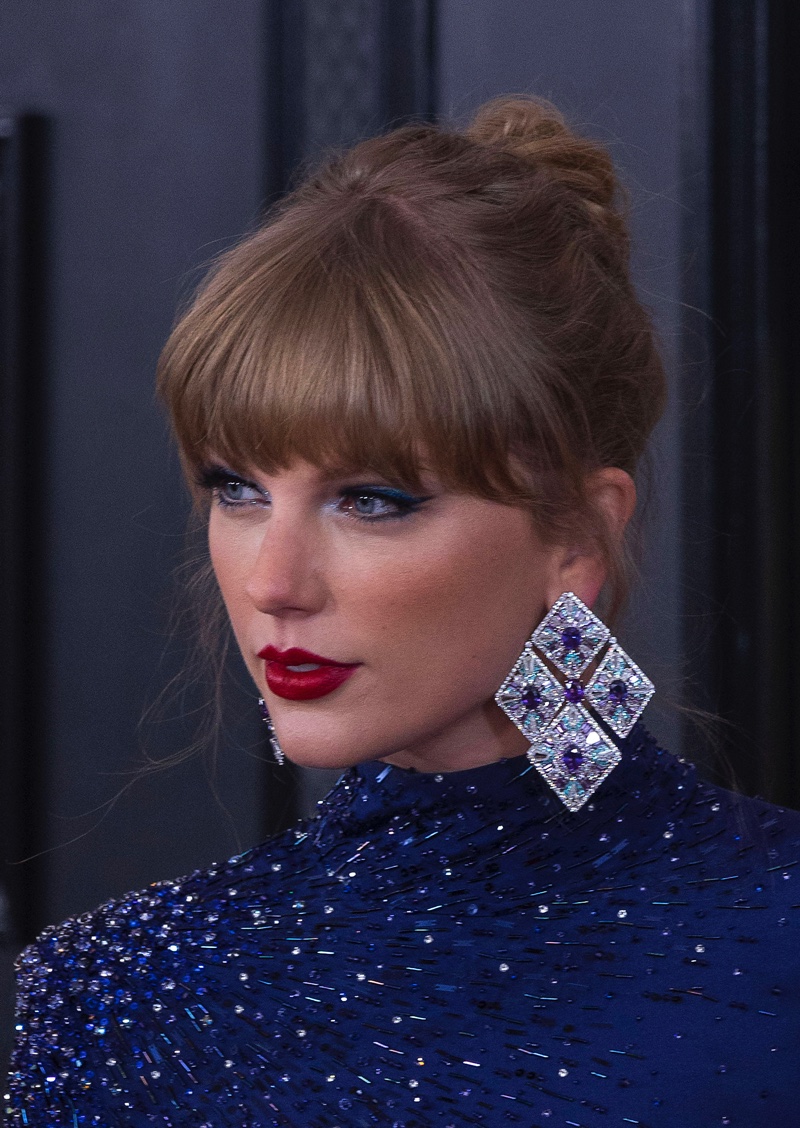 At the 2023 Grammy's, Taylor Swift impressed with a messy updo featuring face-framing bangs. This look skillfully balanced elegance and ease, capturing the Eras Tour singer's relatable yet glamorous persona. The messy bun added a bohemian flair, while the carefully cut bangs offered a polished touch.
Big Glamorous Waves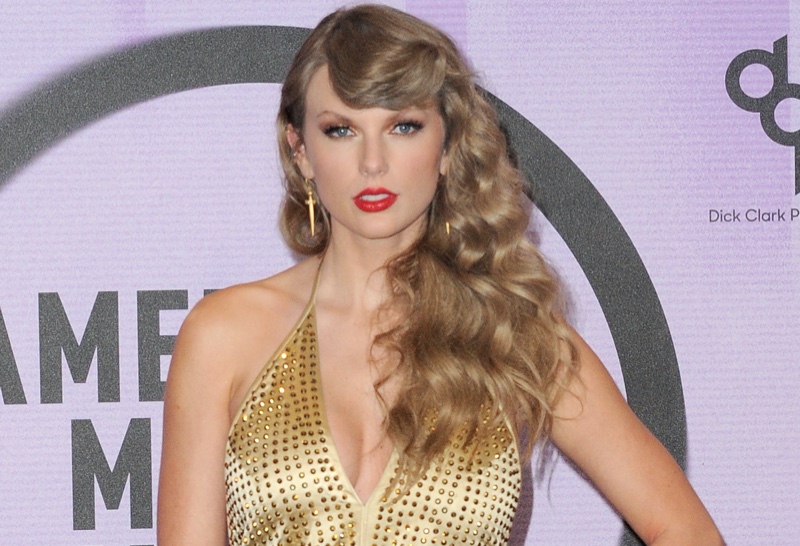 Taylor Swift delivered disco vibes with glamorous and big waves at the 2022 American Music Awards. The voluminous and bouncy tresses paired well with her gold jumpsuit. You can get this look using a large-barrel curling iron on medium to large sections of hair, then gently brush out the curls for a voluminous, retro-inspired look.
Sleek Split Bangs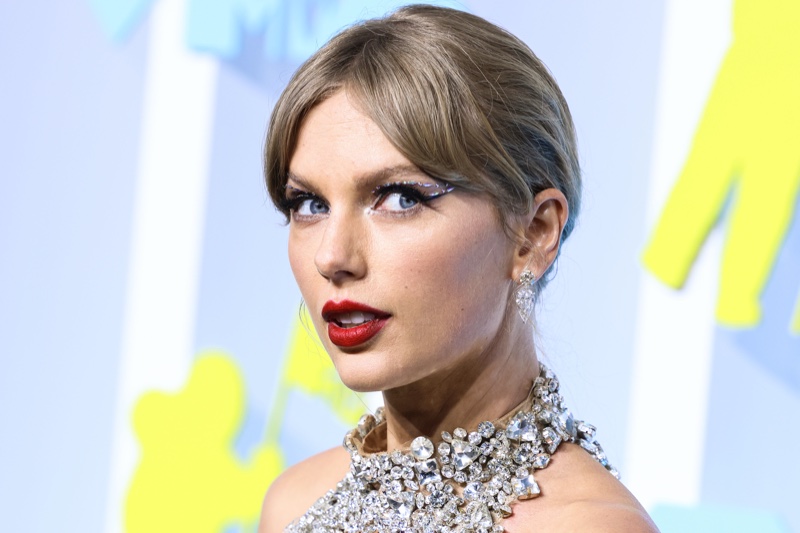 The singer takes elegance to the next level with an updo featuring sleek split bangs. Expertly styled to frame her face, the split bangs add a contemporary twist to the classic updo. A look like this works on the red carpet or at a wedding.
Medium Length Ombre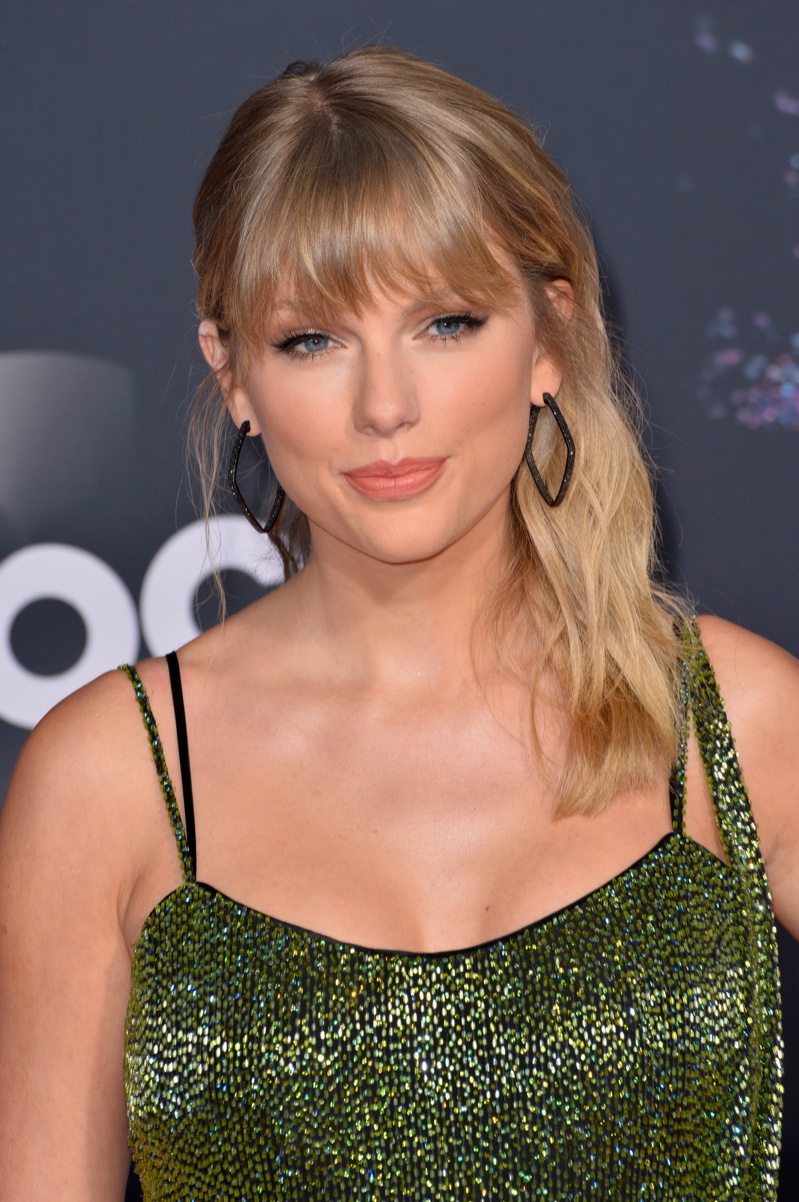 Taylor Swift captivates fans with a medium-length ombre hairstyle with an artful blend of dark blonde roots fading into lighter ends. The gradient color offers depth and dimension, enhancing the natural movement of her hair.
The look is effortlessly chic, paired with her signature bangs and statement earrings.
Golden Blonde Bangs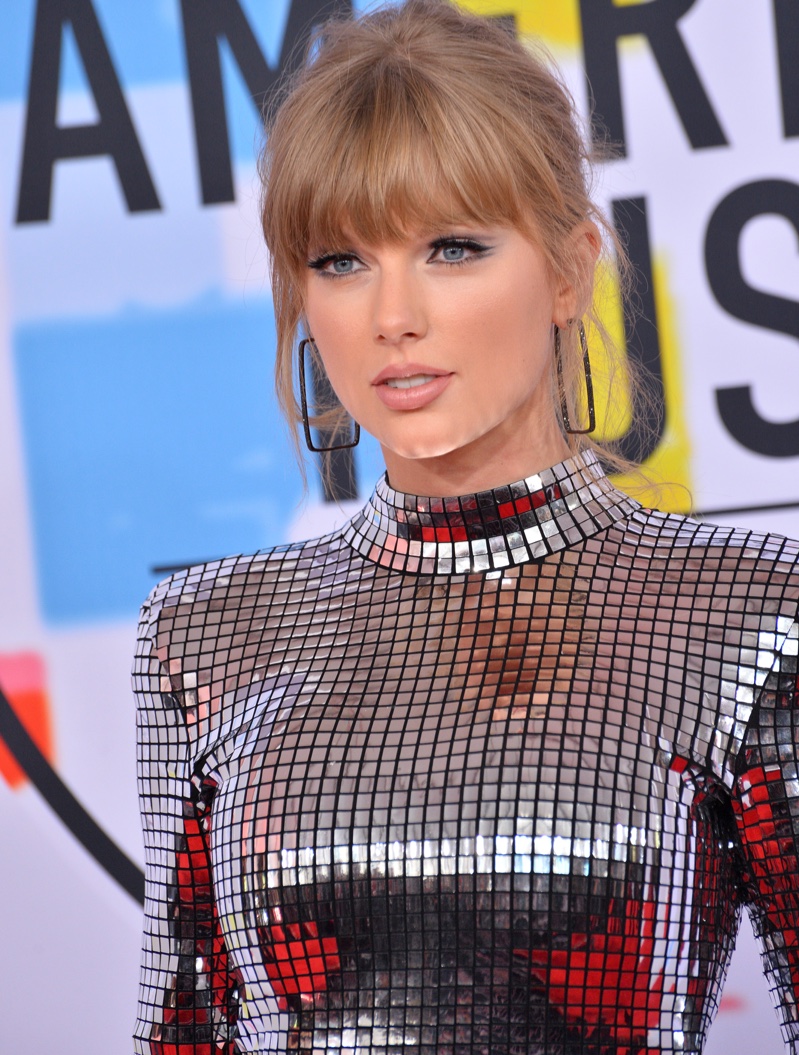 The singer looks like the epitome of chic with a dark blonde updo accented by golden bangs. The hairstyle perfectly matches her shimmering silver dress, creating a harmonious and striking visual effect. It showcases Swift's knack for blending elegance with a contemporary flair.
Asymmetrical Bob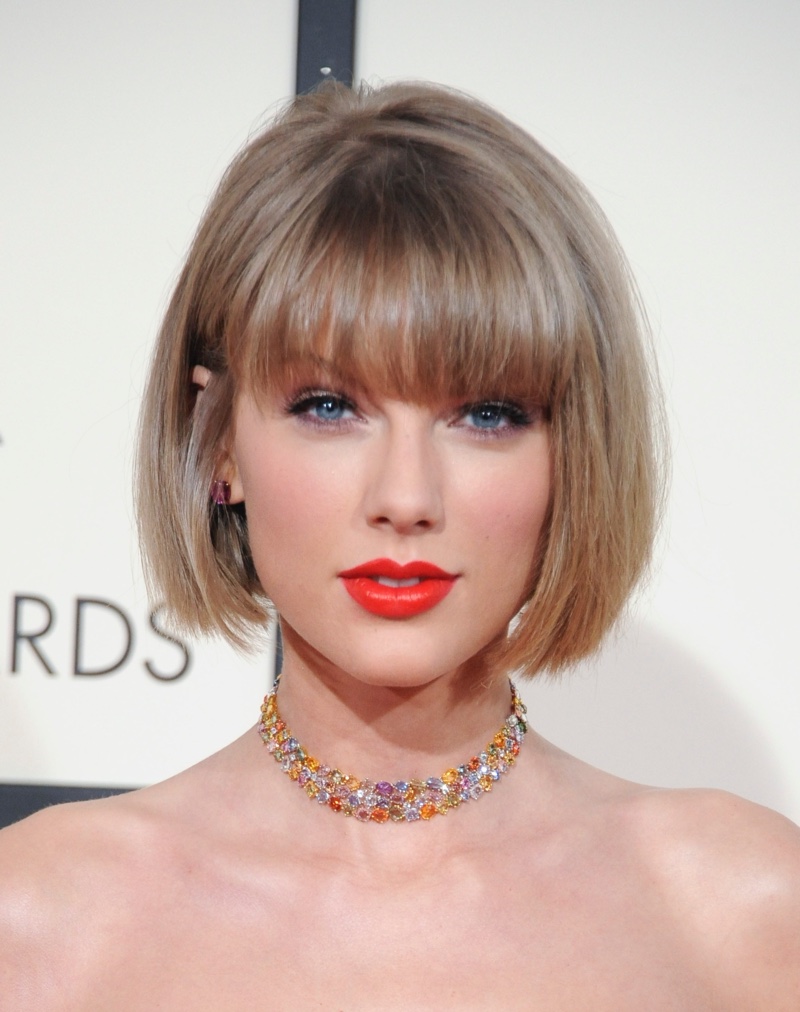 Rocking an asymmetrical bob with bangs, Taylor Swift brings some edge to a classic hairstyle. It's all about making a statement. Worn with her signature red lipstick look, it's definitely one of her best hairstyles.
Platinum Blonde Ice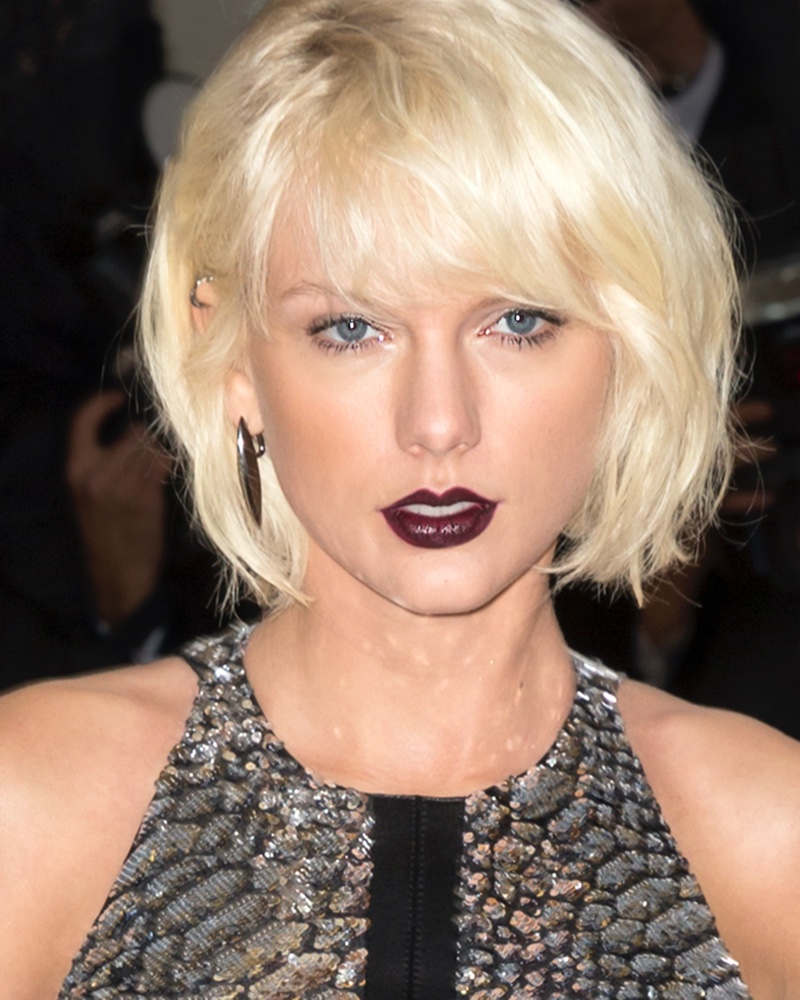 A platinum blonde bob wowed fans and was a departure from her signature golden hues. The icy bleach blonde shade elevated the classic bob, adding an edgy yet sophisticated vibe. This look showcased Swift's ability to blend contemporary style with timeless elegance seamlessly.
Shaggy Dark Blonde Bob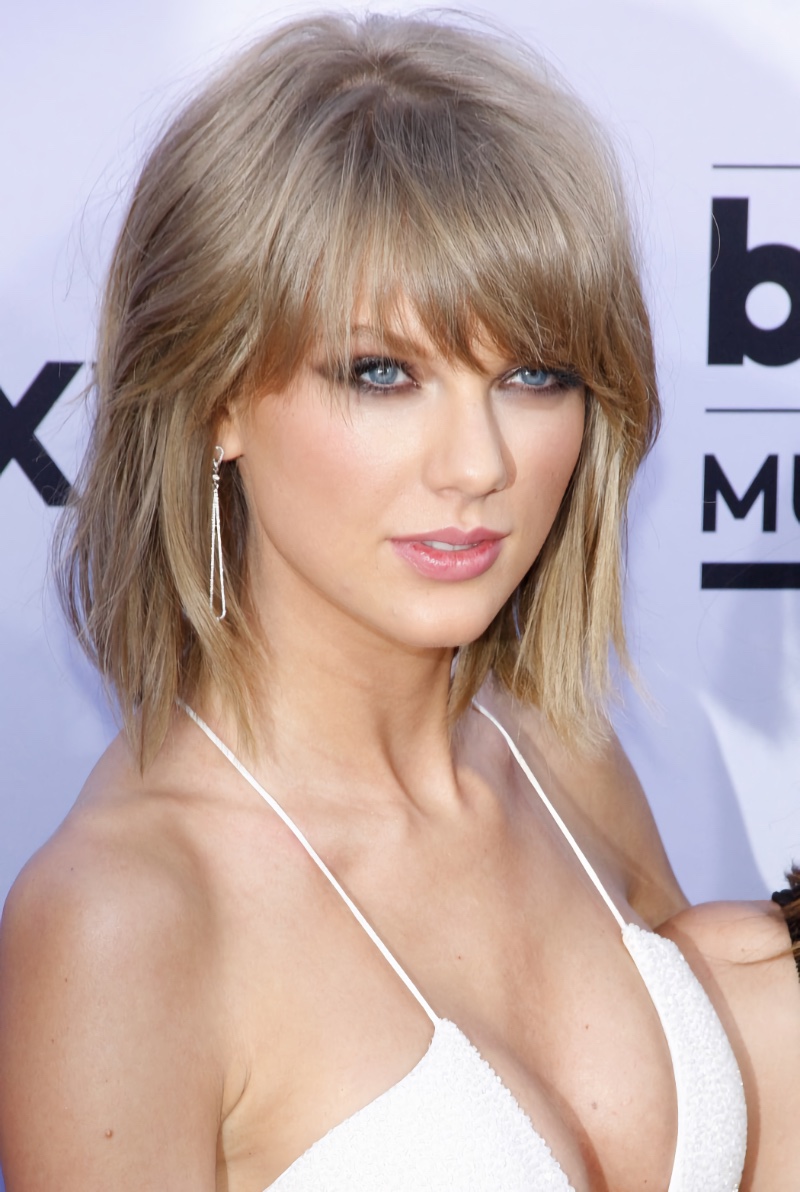 When Taylor sports a shaggy dark blonde bob, it's all about casual coolness. The layered cut gives her hair texture and movement, making it a standout style. It shows the star knows how to mix laid-back vibes with high fashion.
Short Ponytail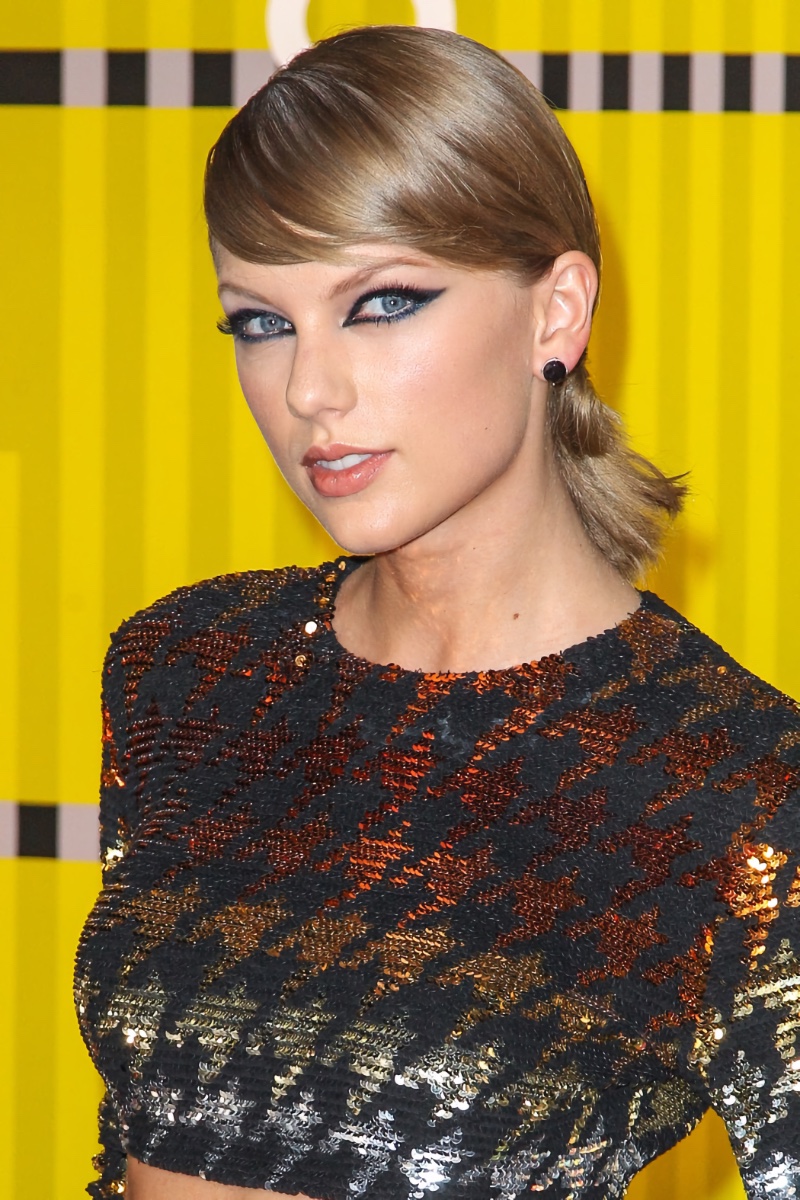 She also pulls off a short ponytail with side bangs, creating a youthful and sophisticated look. The side bangs frame her face, while the ponytail adds a playful touch. This hairstyle blends playfulness with sophistication thanks to the sleek blunt ends.
Medium Length Waves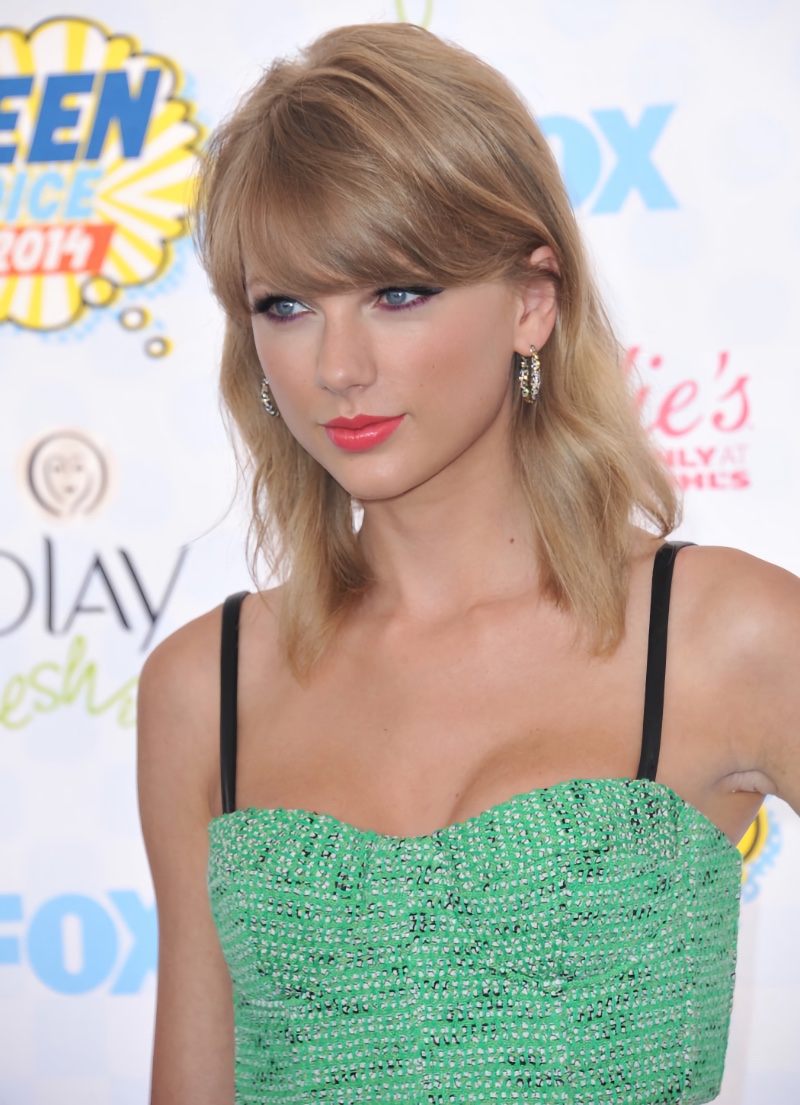 These medium-length waves epitomize understated glamour. The wavy texture adds a nuanced elegance to the blonde's look, bringing depth and movement. Taylor's look here is excellent for a beach day or picnic outing.
Wavy Lob with Side Part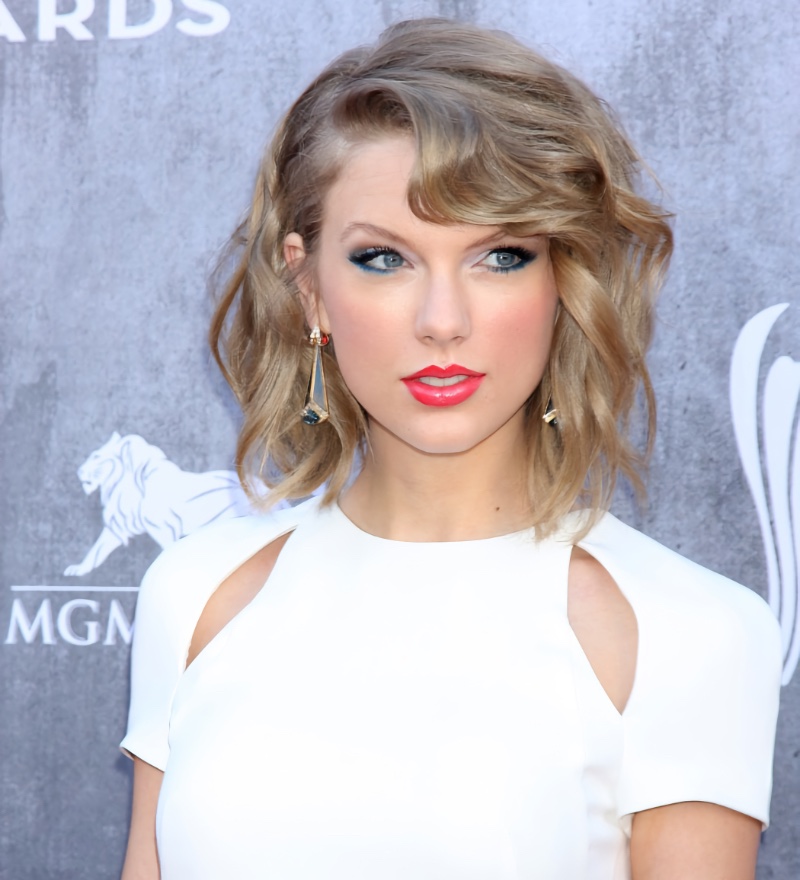 The singer-songwriter dons a wavy lob with a side part, offering an undone yet polished look. The side part offers a touch of asymmetry while the waves deliver some texture. You can achieve this look by using a curling iron to create loose waves.
Romantic Curled Ends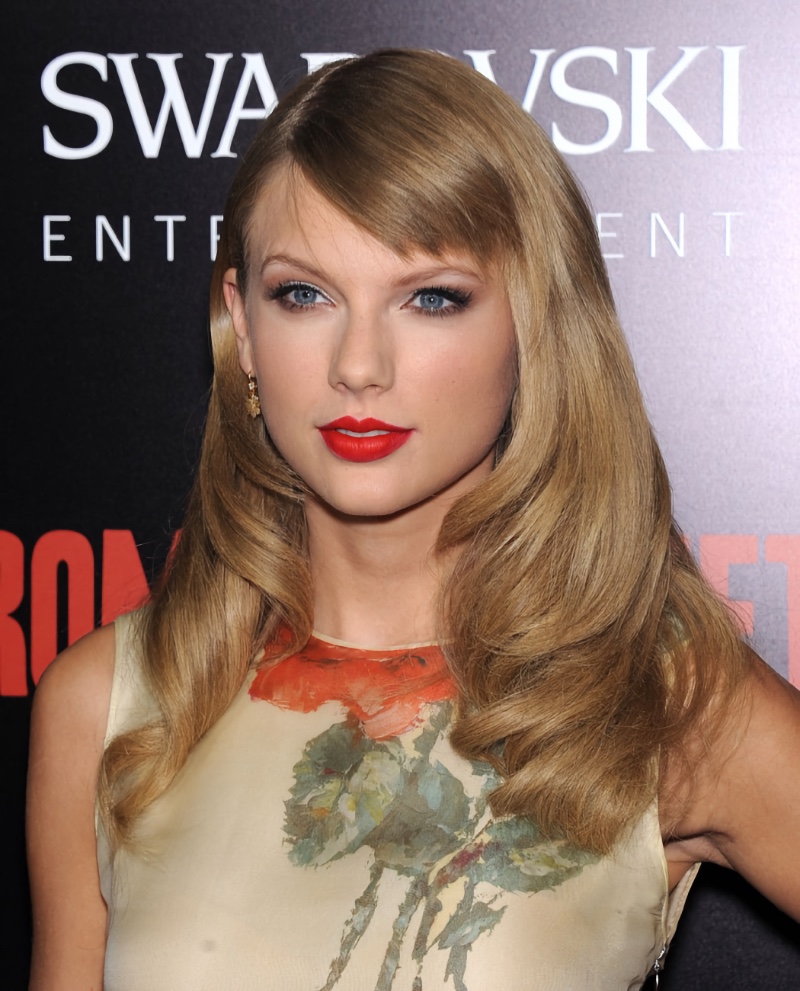 The pop singer wears romantic curled ends that are all about classic beauty. The curls at the ends give her hair a dreamy, fairy-tale vibe, making it the perfect look for special occasions or just feeling extra glamorous.
Long Side Ponytail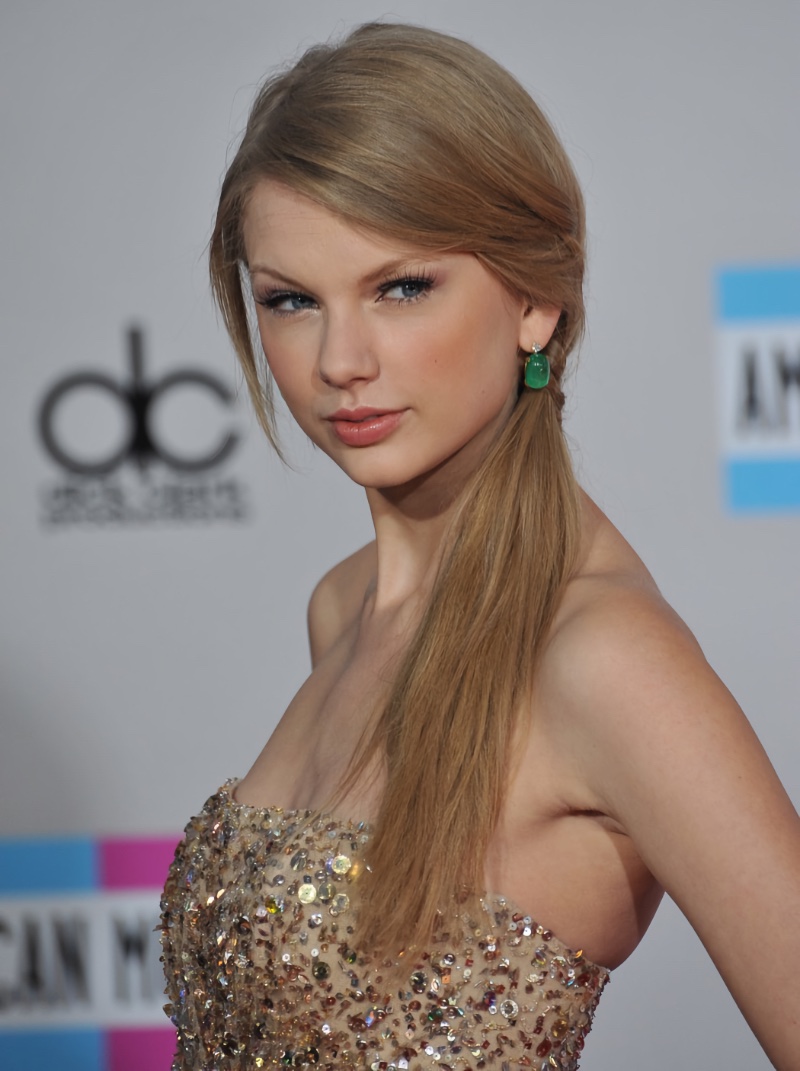 Looking casual and sophisticated, the star sports a long side ponytail. The side placement adds a unique twist to the traditional ponytail, making it perfect for special events.
Old Hollywood Waves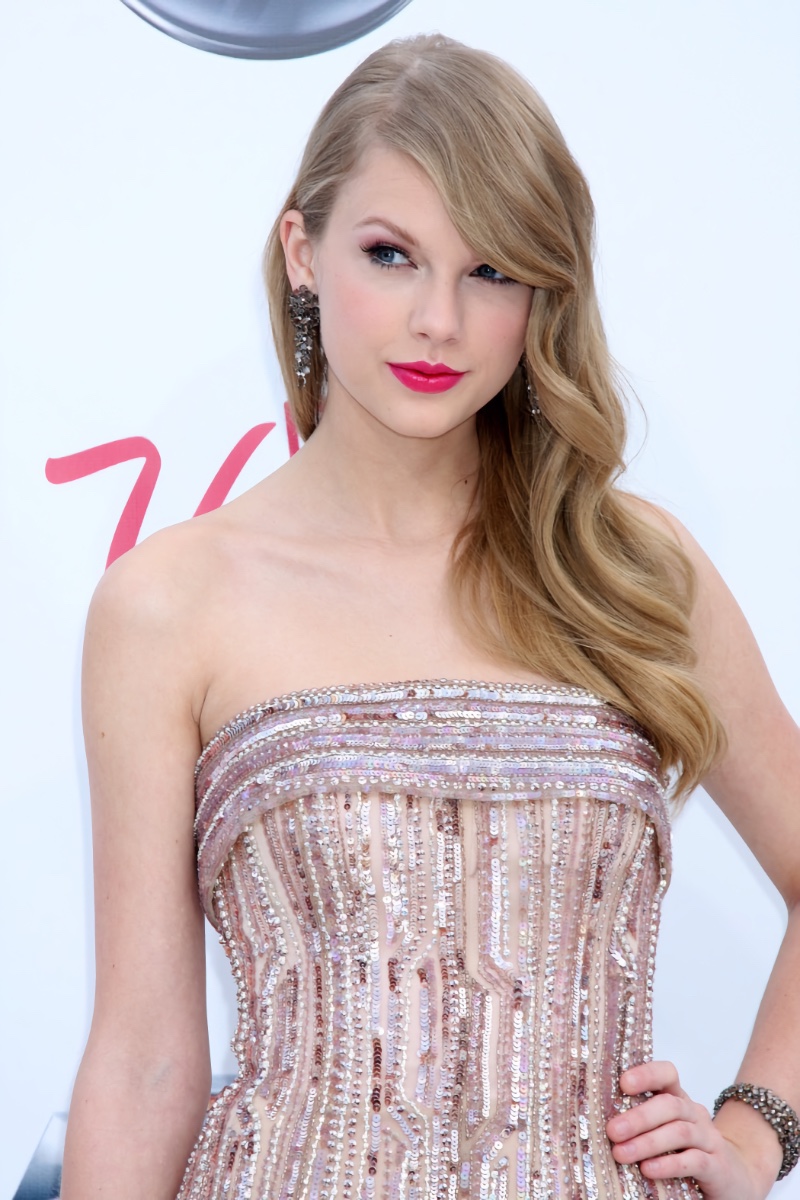 Swift channels Old Hollywood glamour with waves that are nothing short of stunning. These vintage-inspired tresses add a layer of timeless elegance, perfect for red-carpet events or any occasion where you want to make a lasting impression.
Long & Straight with Blonde Highlights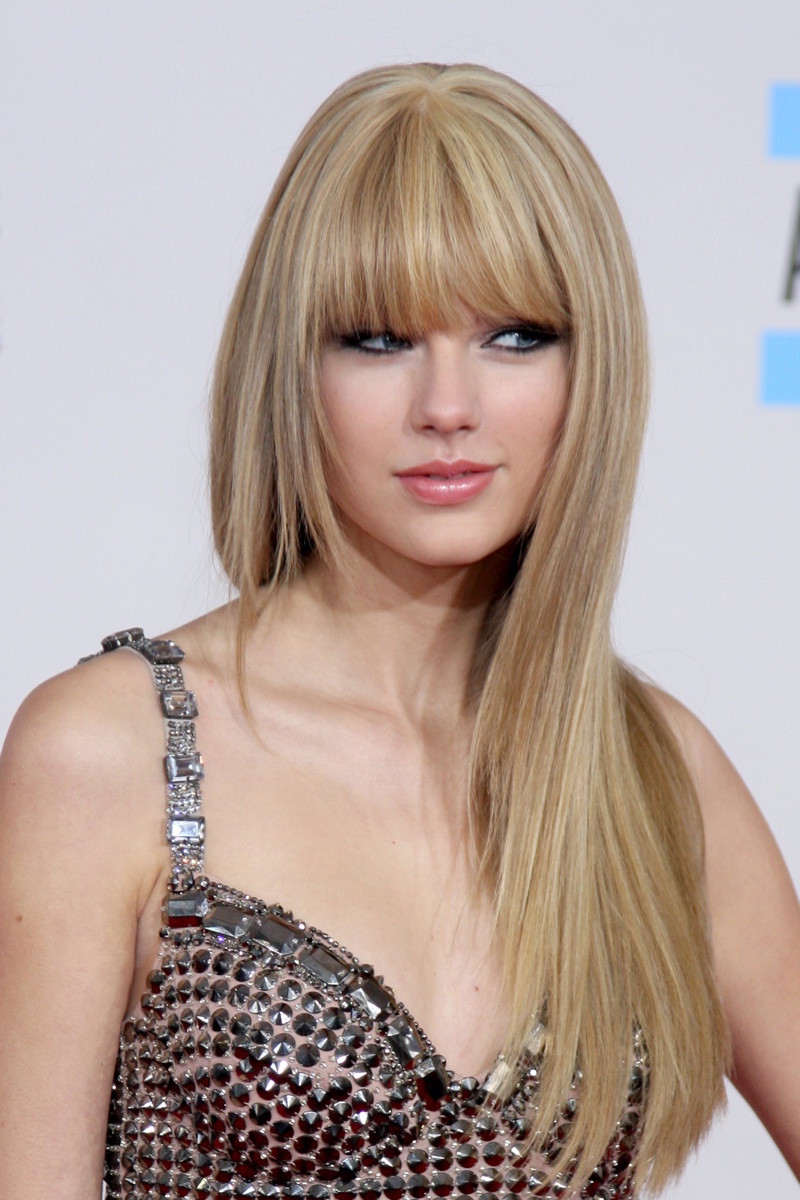 Swift's long, straight hair with blonde highlights is a testament to sleekness. The highlights add dimension, elevating the look from simple to chic. Paired with a smokey-eyed look, there's a hint of rocker chic to her style.
Wavy Updo with Loose Strands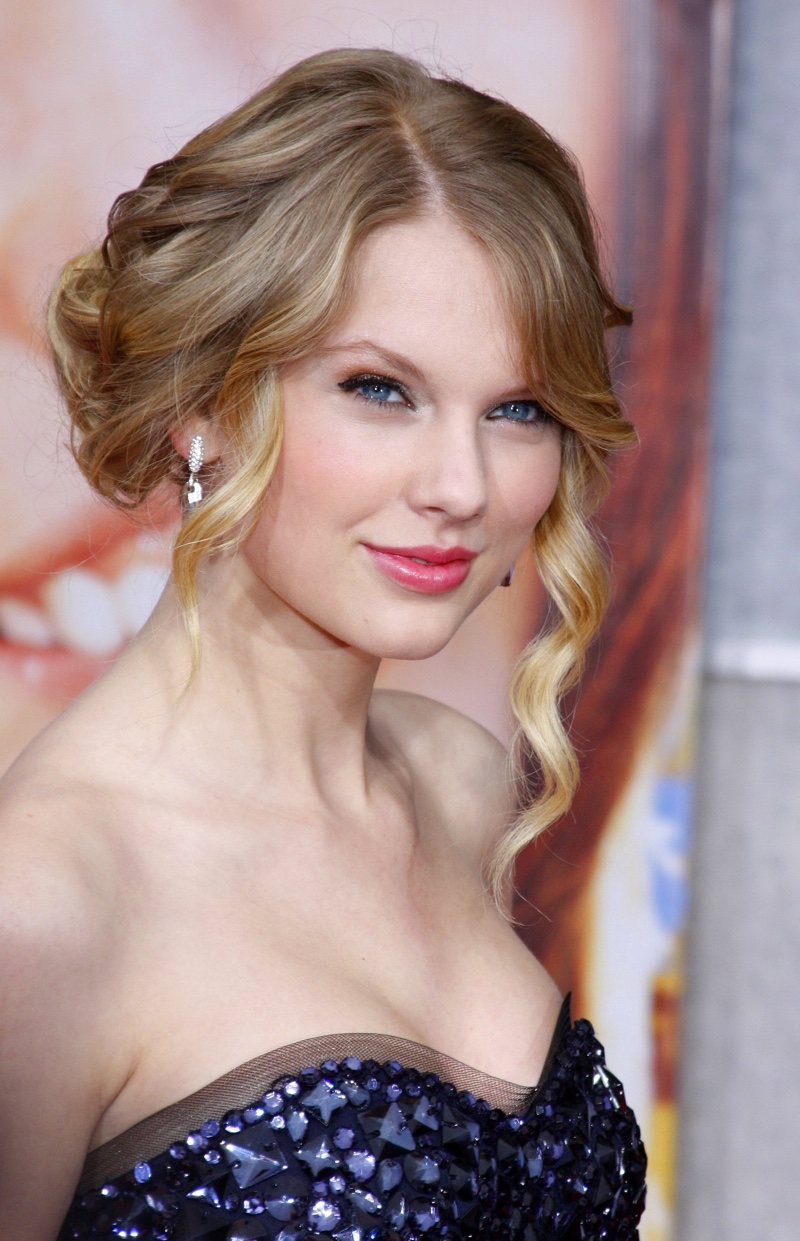 Taylor Swift elevates the wavy updo by incorporating loose strands that frame her face, adding a touch of casual elegance. It's a masterful blend of formality and laid-back charm.
Long Curly Ponytail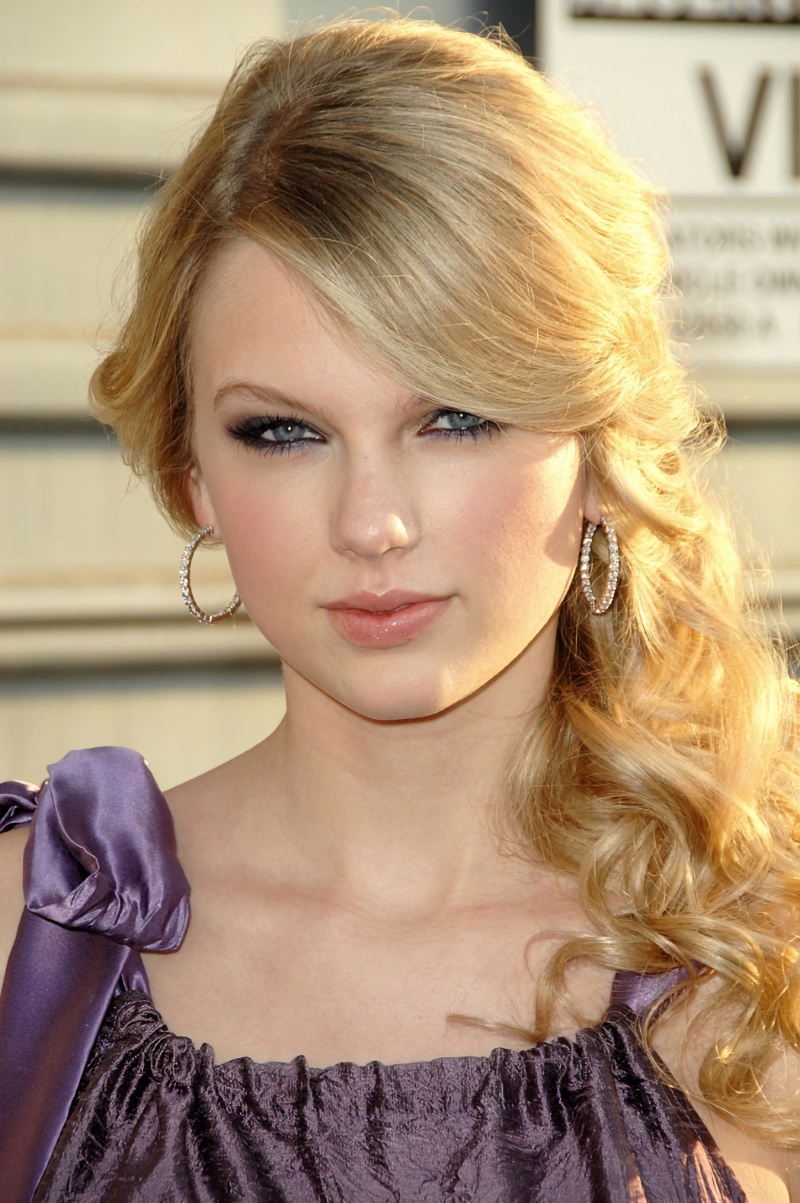 The star captivates with a long and curly ponytail. The curls add volume and texture, taking the ponytail from everyday to extraordinary. This youthful look can be worn for many different occasions.
Hairstyles & Artistry
The evolution of Taylor Swift's hair is a visual timeline that mirrors her musical journey and personal growth. It is a testament to her ability to adapt and reinvent herself in a constantly changing industry.
Each hairstyle is like a brushstroke in a larger portrait, adding complexity and depth to how we understand this multifaceted artist. With her recent "Eras Tour," Swift has shown that her hair, like her music, is a dynamic form of self-expression, ever-changing.
As we await what comes next, one thing is clear: Taylor Swift's hair will continue to be a subject of fascination and admiration.