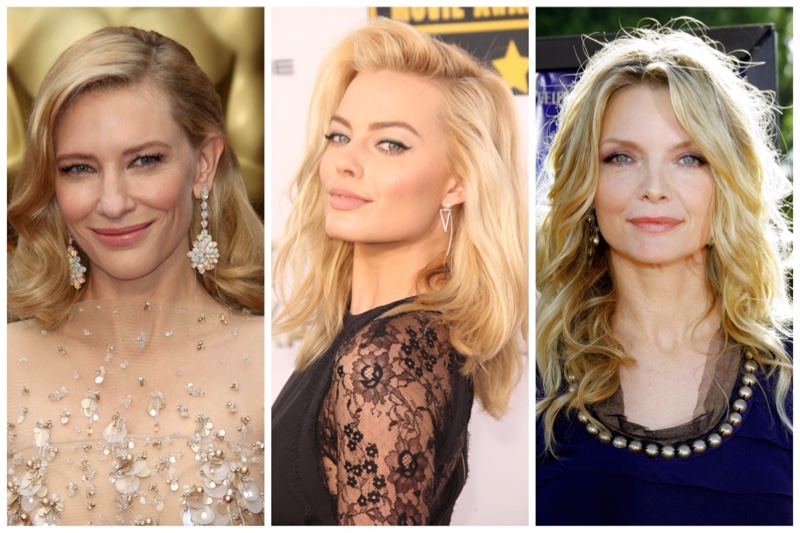 Blonde may be one of the most rarest hair colors in the world, but many of Hollywood's most iconic actresses have been blondes, whether natural blonde or dyed. From Jane Fonda to Meg Ryan to Cate Blanchett to Scarlett Johansson and Margot Robbie, we rounded up 28 iconic blonde actresses through the years.
Famous Blonde Actresses
Whether they woo the men as a blonde bombshell or bring the laughs as a ditzy blonde, all of these stars have impacted the silver screen in one way or the other. We salute these beautiful women who won plenty of acting awards and won millions of fans in the process. In the meantime, see our full list of the most famous blonde actresses below.
Marilyn Monroe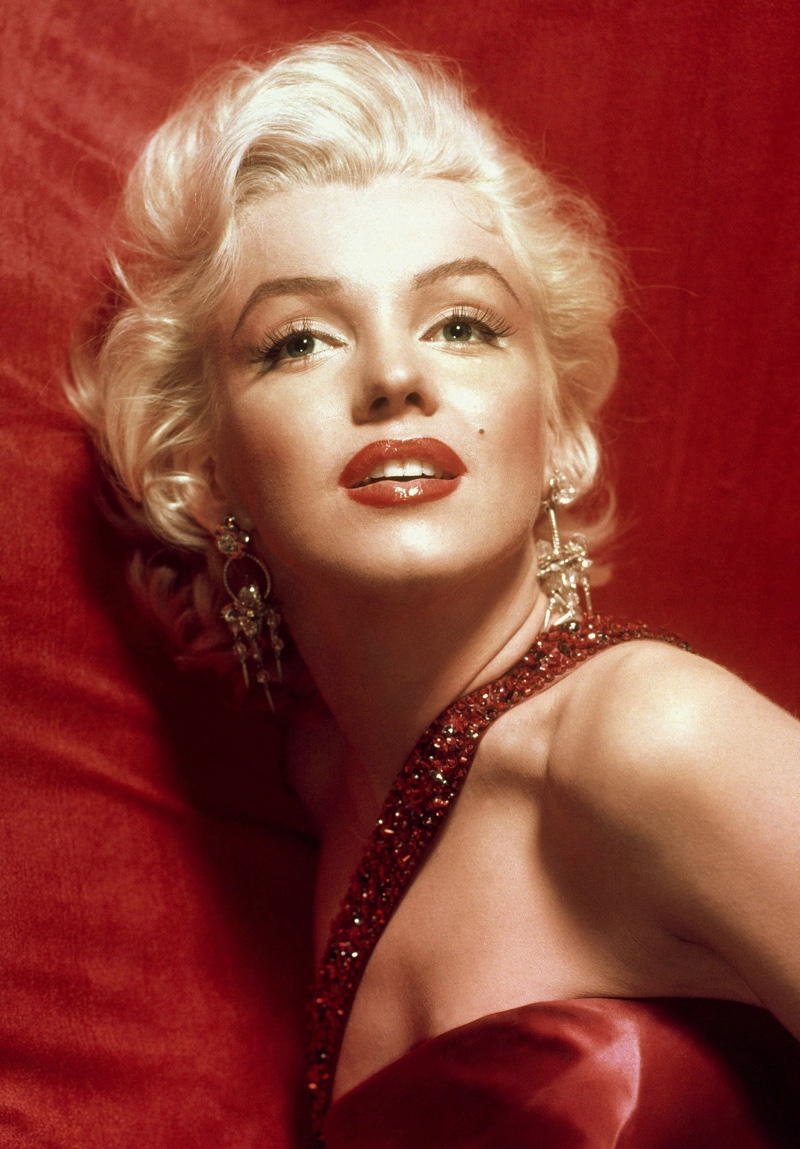 Marilyn Monroe was an American actress who is the most famous blonde actress with an image enduring long after her untimely passing. She starred in a number of films, such as Some Like It Hot, The Seven Year Itch, Gentlemen Prefer Blondes, and How to Marry a Millionaire. Bleaching her hair blonde helped take her career to another level.
Born as Norma Jeane, she was known for her sultry voice, glamorous looks, and sex appeal. She was a top box-office draw for more than two decades. Monroe continues to be a major figure in popular culture, often referred to as an icon of the 1950s and early 1960s eras. Her death at the age of 36 has been the subject of much speculation and intrigue.
Monroe's films continue to be popular today; her life is still often referenced in books, films (like the recent Blonde by Andrew Dominik), television, music, and other media. Many famous blonde actresses that have come after Marilyn are often compared to her.
Who is the most iconic blonde?
Marilyn Monroe is the most iconic blonde actress. With many movies and television series created about her life, she inspires older and younger generations with her iconic platinum locks and looks.
Jane Fonda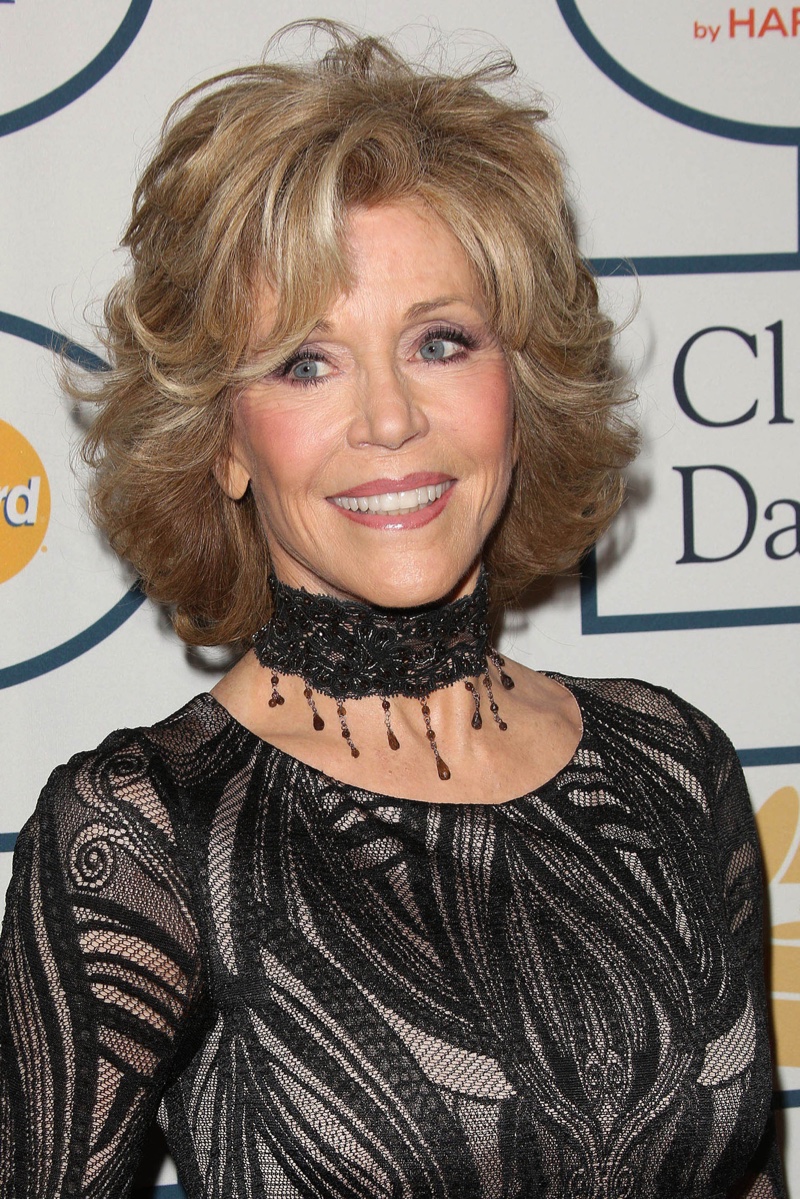 Jane Fonda cemented her ultimate blonde bombshell status in her titular role for the 1968 film, 'Barbarella'. Her bouffant hairstyle remains iconic to this day. She made her film debut in Tall Story and would later go on to star in Coming Home, The China Syndrome, and Nine to Five.
And who could forget her being one of the first celebrities to become a trailblazer fitness making her own workout tapes in 1980s? The outspoken political activist has also connected with a younger generation thanks to her Netflix show, 'Frankie and Grace'. Showing beauty is ageless, Jane Fonda is a longtime ambassador for L'Oreal Paris.
Faye Dunaway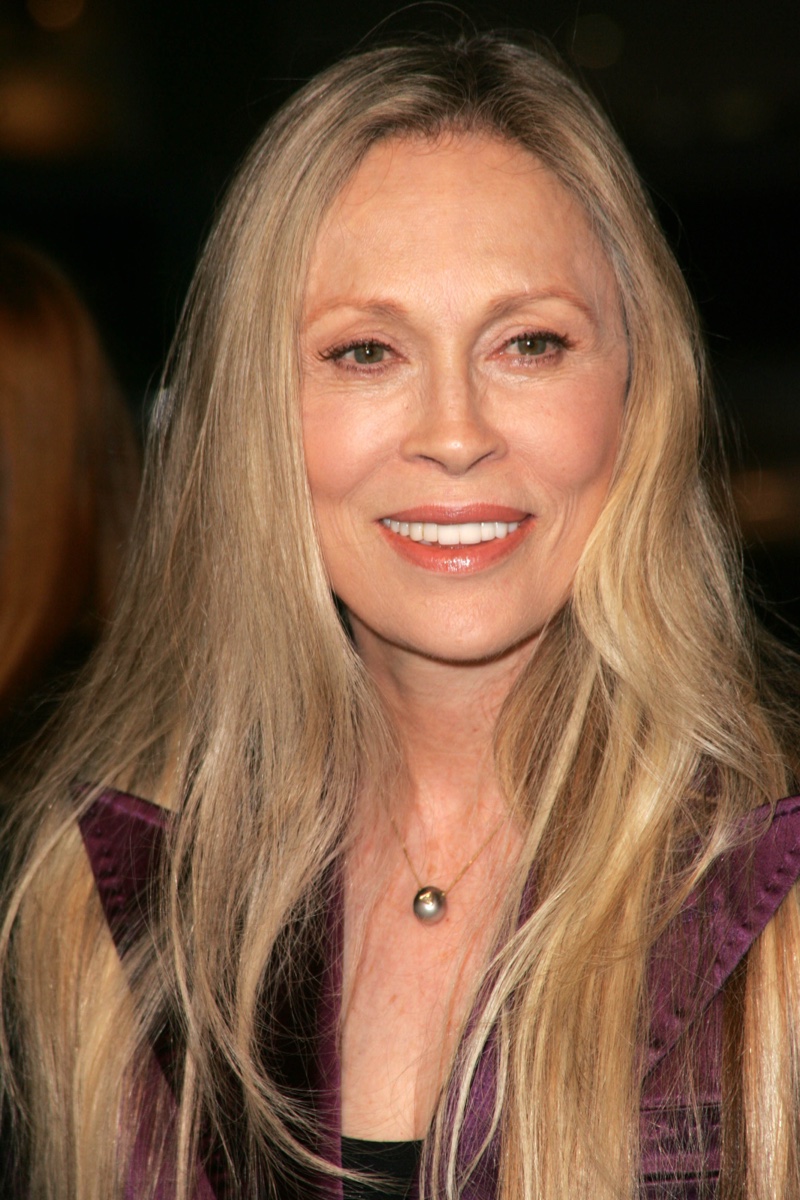 Actress Faye Dunaway was another blonde screen icon of the 1960s and 1970s appearing in films like 'Chinatown', 'Bonnie & Clyde', 'Chinatown' and 'Network'. And who could forget her iconic performance as Joan Crawford in the camp classic 'Mommie Dearest'?
1980s – 1990s
Michelle Pfeiffer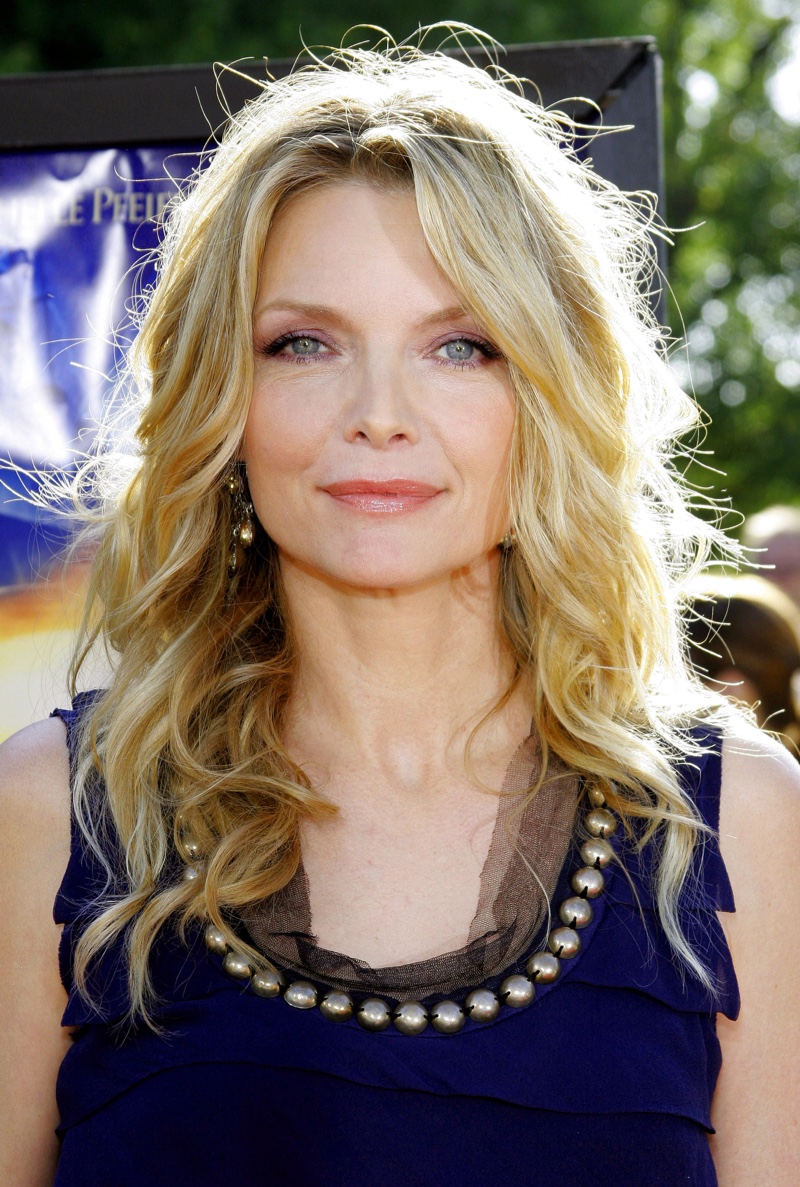 Another leading blonde actress, Michelle Pfeiffer rose to fame in the 1980s, appearing in films like 'Scarface', 'Grease 2′ and 'Batman Returns' in the early 1990s. She even got a shout out in Bruno Mars' 2014 hit 'Uptown Funk'. Her acting career only continues into the 2020s with roles in 'Ant-Man and the Wasp: Quantumania'.
Meg Ryan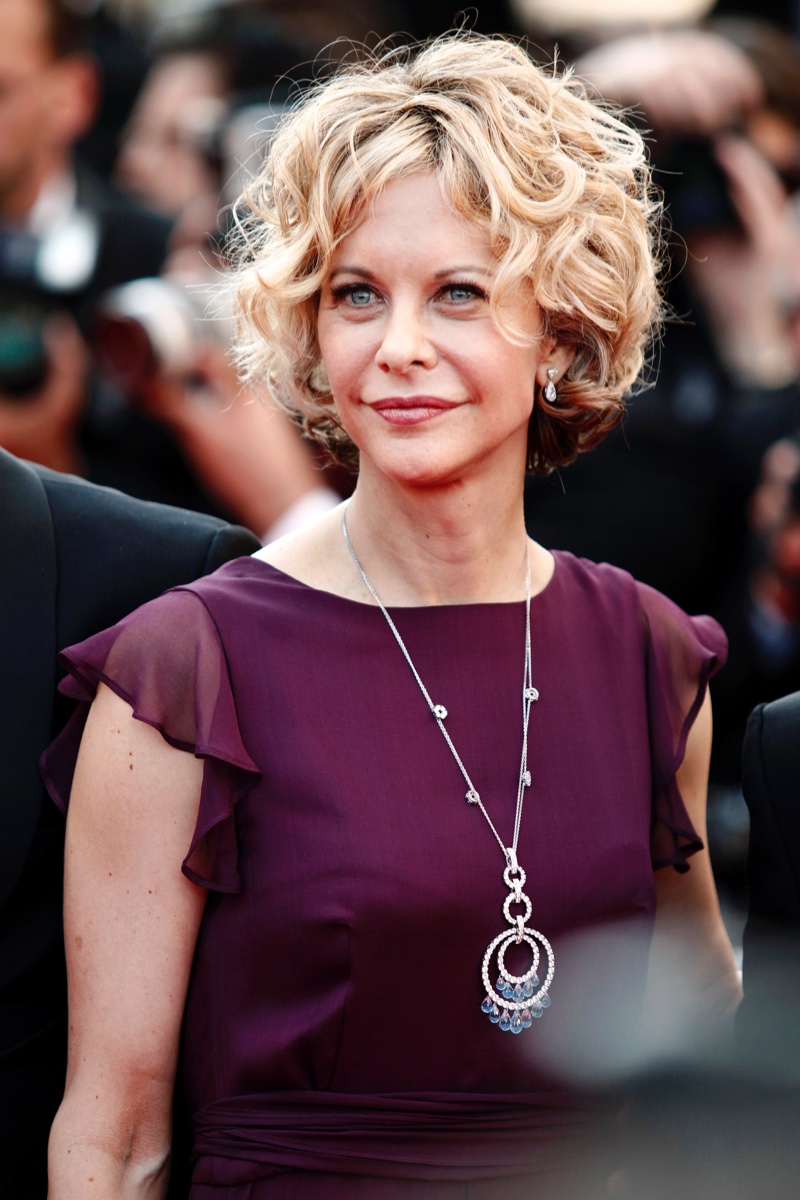 Meg Ryan was no doubt the rom com queen of the 1990s. She became known for her sparkling blue eyes, bubbly personality and of course–blonde hair. Meg appeared in films like 'Sleepless in Seattle', 'You've Got Mail' and 'When Harry Met Sally'.
Jennifer Aniston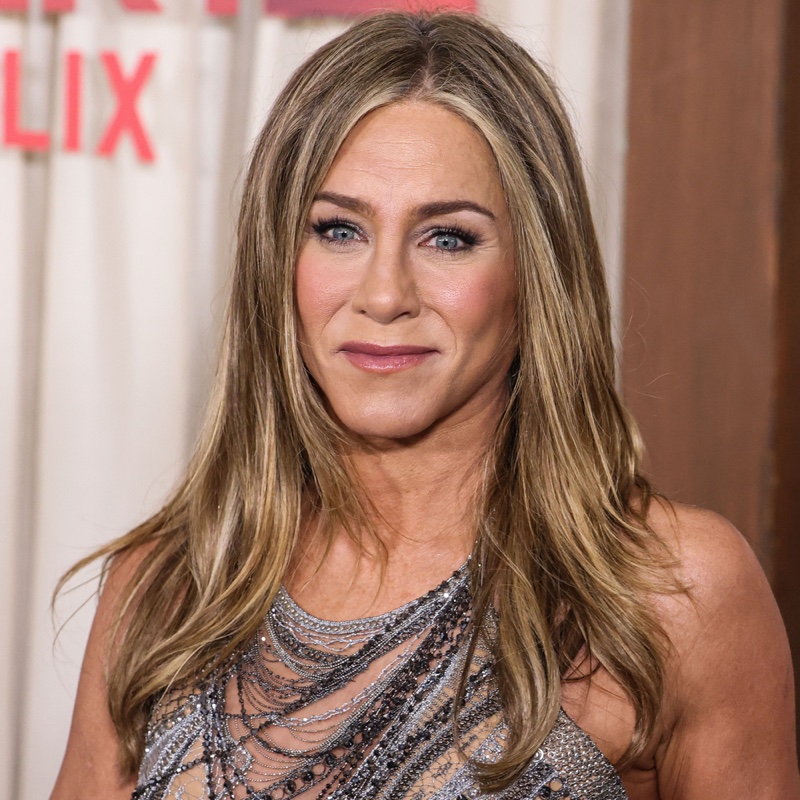 This iconic American actress needs no introduction. Jennifer Aniston has been a staple of Hollywood for over two decades. She first captured our hearts as Rachel Green in the iconic television series "Friends", and has since starred in a variety of hit films like "Marley & Me", "The Break-Up", and "Horrible Bosses".
Not to mention her critically acclaimed recurring role on The Morning Show. Aniston is known for her impeccable comedic timing, relatable characters, effortless beauty, and fantastic blonde tresses.
Sarah Jessica Parker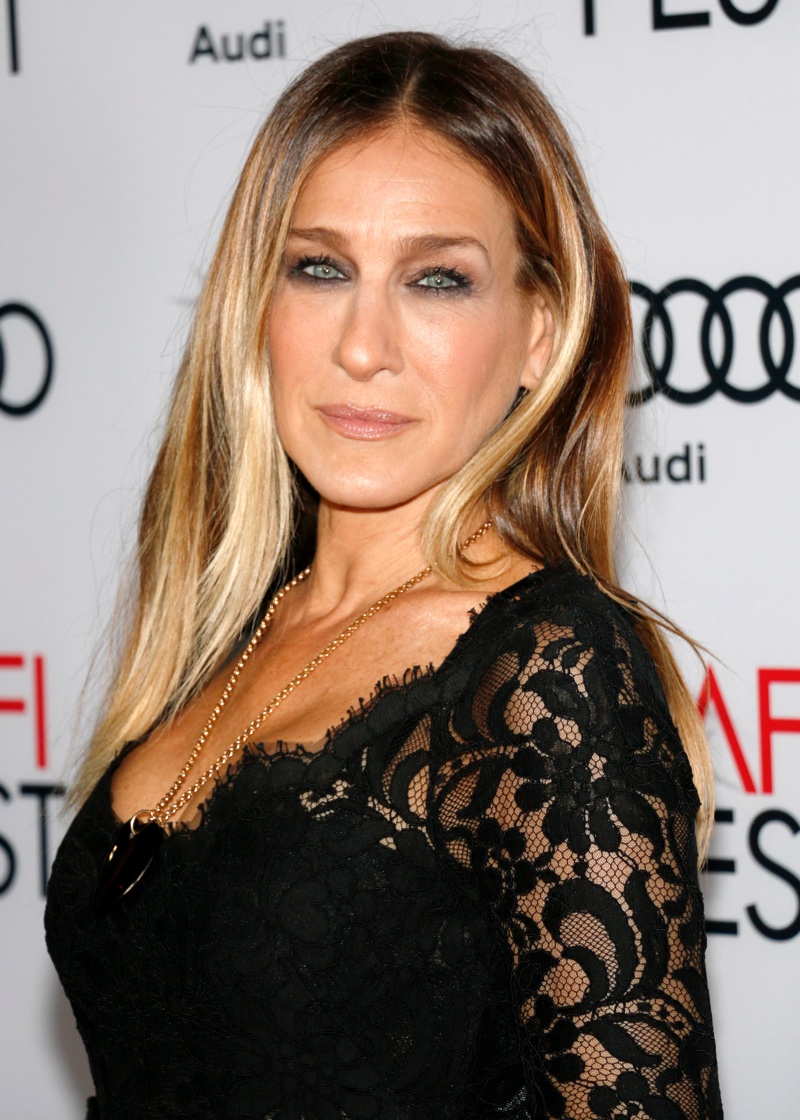 Sarah Jessica Parker had her breakout role in the late 1990s with HBO's 'Sex and the City' as Carrie Bradshaw. Her curly blonde locks made her hair inspo for many women. Her style is well-known and she helped brands like Jimmy Choo and Manolo Blahnik become household names. Sarah Jessica is a shoe designer and recently returned to her iconic role on the reboot series 'And Just Like That…'.
Drew Barrymore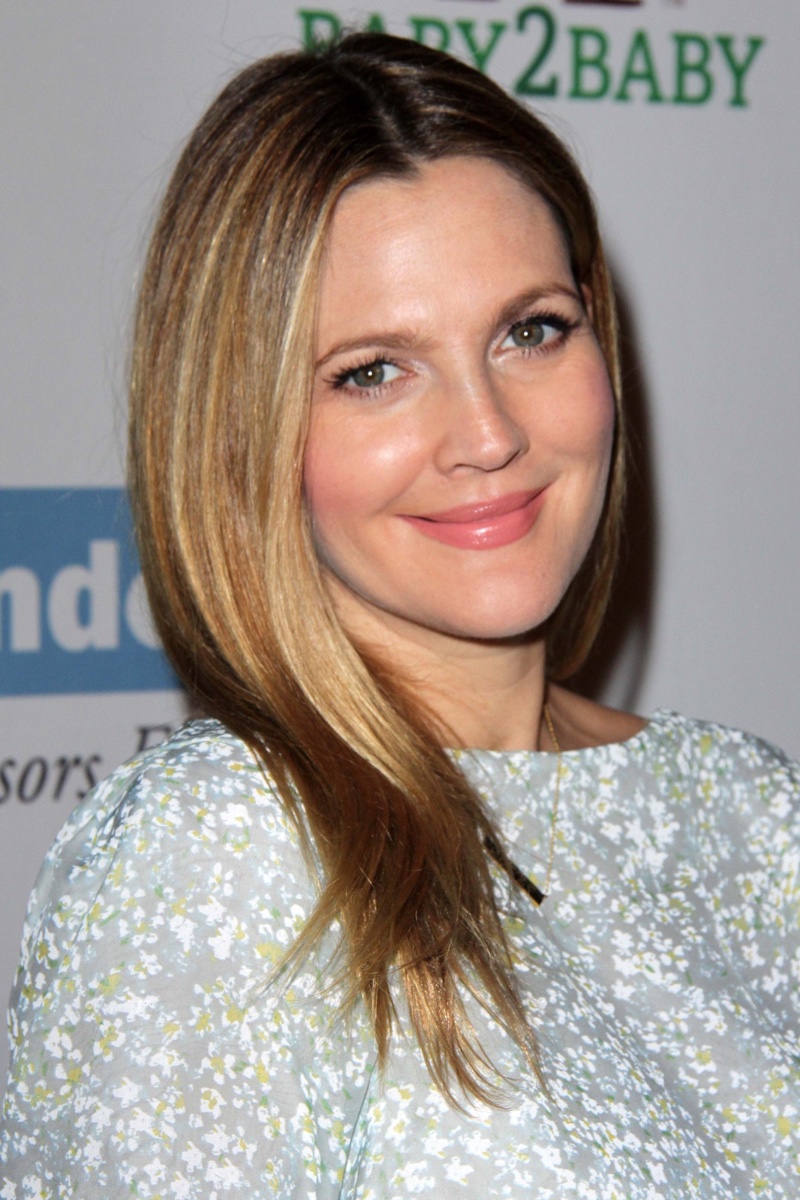 A child star in the 1980s, Drew Barrymore transitioned into more mature roles in the 90s with films like the horror film 'Scream', 'Never Been Kissed' and 'Poison Ivy'. Once known as a wild child, the actress is a boss with a cosmetics company called, Flower Beauty.
In 2015, she wrote a book of essays highlighting her life experiences. Get inspired by Drew and use uk essays for some ideas on how to become a better wordsmith. In recent years, the American actress has transitioned from acting to hosting a talk show.
Kate Hudson
Kate Hudson is an American actress known for her sunny personality, infectious smile, and impressive talent. She burst onto the Hollywood scene in the early 2000s with her breakout role in "Almost Famous". She has since starred in a variety of films, including "How to Lose a Guy in 10 Days", "Bride Wars", and "Glass Onion: A Knives Out Mystery".
Hudson is also a fashion icon and entrepreneur with her own activewear line, Fabletics. Her charm, charisma, and undeniable talent make her a favorite among audiences and Hollywood insiders.
Cate Blanchett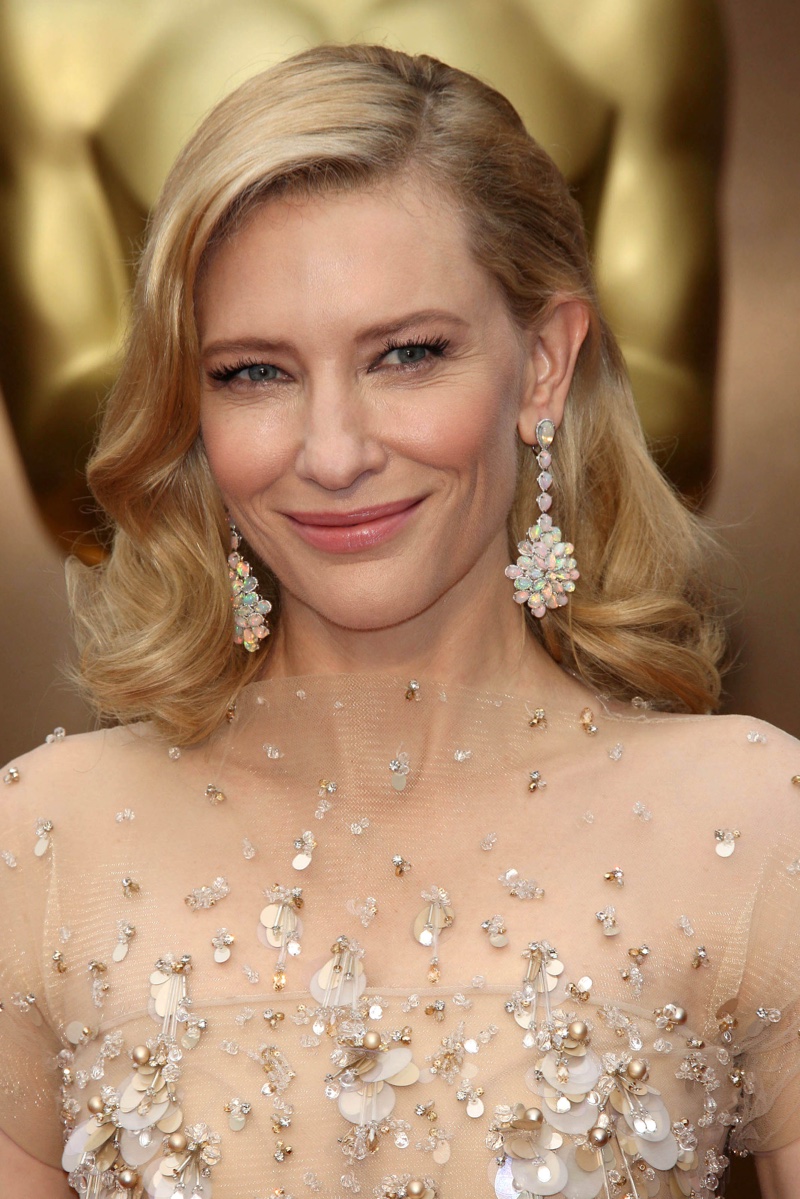 From winning Oscars for dramatic films to appearing as a Marvel villain, is there anything Cate Blanchett can't do? The blonde transforms for her roles in feature films like 'Cinderella', 'Elizabeth', 'The Aviator' and 'Lord of the Rings'.
She often slays the red carpet in haute couture designs. She is one of the most talented blonde actresses from the 90s that Hollywood has to offer, no doubt. This blonde actress has also served as the face of Armani fragrances since 2018, with advertisements for Louis Vuitton as well.
Naomi Watts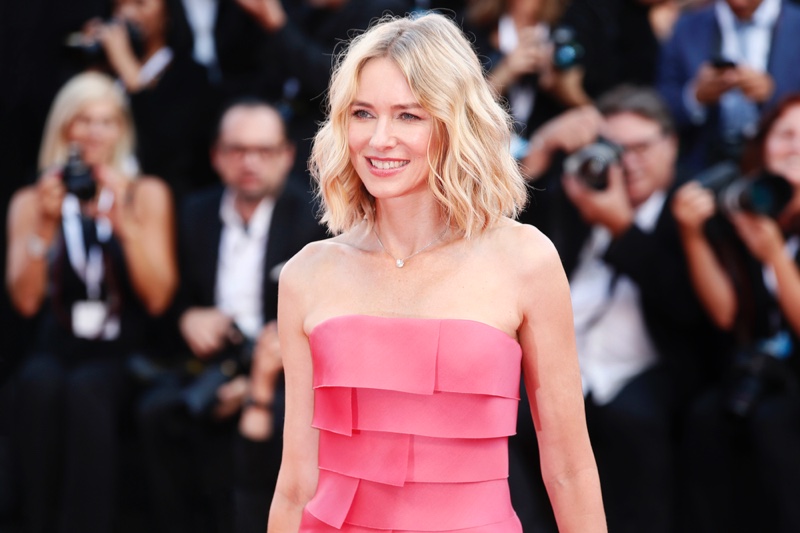 This beloved British-born Australian actress is known for her dynamic range and captivating performances. Watts has become a Hollywood icon over the years. She has starred in a variety of hit films, including "Mulholland Drive", "The Ring", and "King Kong". This golden-haired star's talent has been recognized with numerous award nominations, including two Academy Award nominations.
Charlize Theron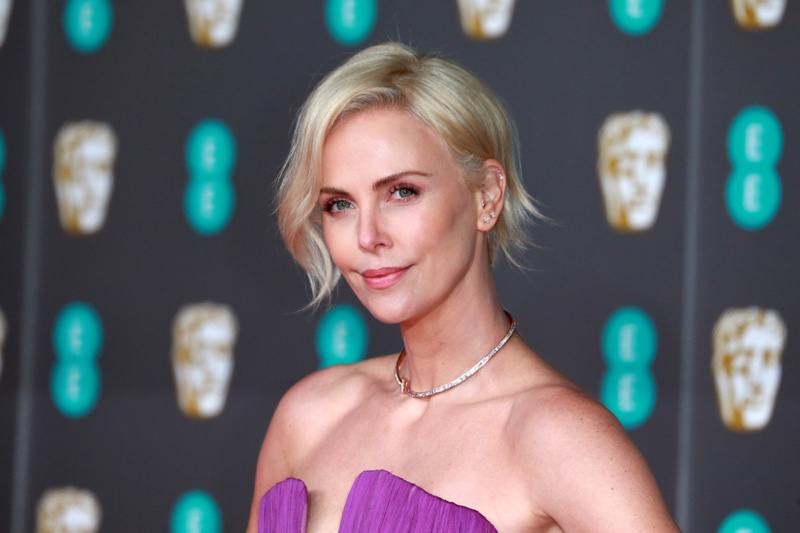 Charlize Theron has earned a place among the most praised talents in all of Hollywood. With her striking beauty, iconic vibrant blonde hair, and incredible talent, she is hard to miss! The South African actress hit the big screen in the early 1990s with films like 'The Devil's Advocate' and 'Mighty Joe Young'.
In 2003, Charlize won an Academy Award for her performance in the 2003 film 'Monster'. She also showed off her skills in the Netflix film titled 'Old Guard', an action film about a group of immortal mercenaries. In addition, she's an action star with roles in the Fast and the Furious franchise and Atomic Blonde.
The gorgeous blonde actress also pose as the face of Dior's J'adore perfume for more than a decade. She has two adopted children named Jackson and August and represents the United Nations as a Messenger of Peace.
Michelle Williams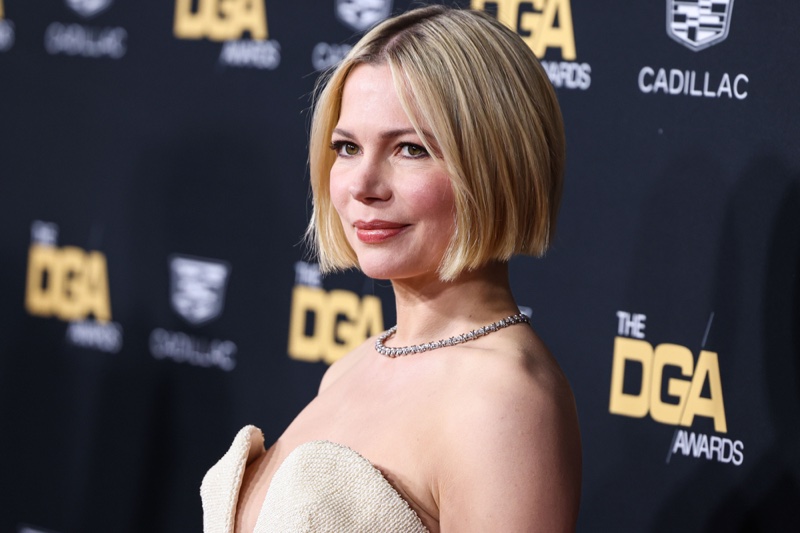 Michelle Williams is an American actress who has captivated audiences on screen. Born in Kalispell, Montana, Williams' rise to fame began in the 90s with her breakout role as Jen Lindley on the beloved teen drama "Dawson's Creek".
From there, she went on to star in critical hits like "Brokeback Mountain", "Blue Valentine", and "Manchester by the Sea", earning four Oscar nominations and one win for Best Actress for her portrayal of Marilyn in "My Week with Marilyn".
2000s to 2010s
Reese Witherspoon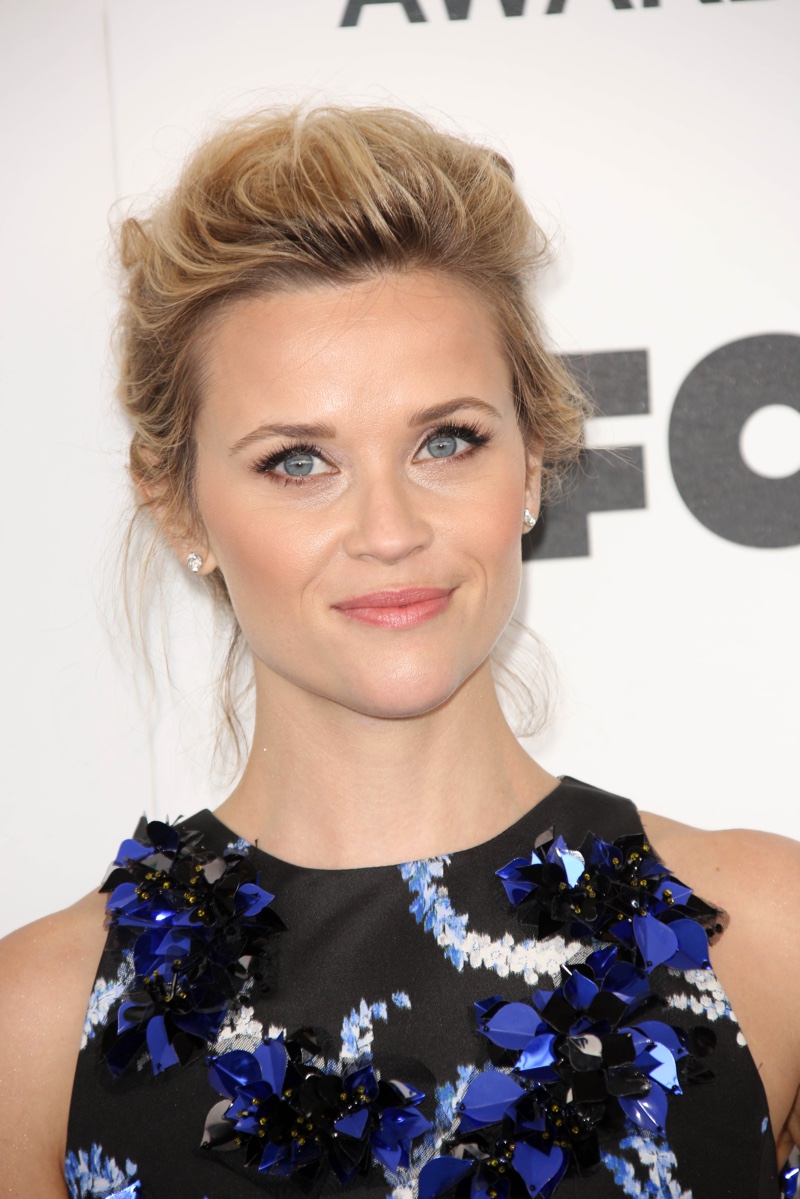 Reese Witherspoon acted as a child star in the 1990s, but her first major breakout role was 'Legally Blonde' in 2001. She would go on to appear in Cruel Intentions and more movies. This blonde has gone on to win an Oscar with the 2005 film, 'Walk the Line'.
Working as a producer behind the scenes, she earned rave reviews for her performance in the limited series 'Big Little Lies'. With no slowing down in sight, Reese also starred in 'Little Fires Everywhere' and 'The Morning Show'.
Kate Bosworth
Kate Bosworth is another famous golden-haired star. This American actress and model has captivated audiences with her stunning looks and impressive acting skills for over two decades. She first caught our attention with her role in "Blue Crush", where she played the fearless surfer Anne Marie Chadwick.
Bosworth has since starred in a variety of films, including "Superman Returns", "The Girl in the Park", and "Still Alice". In addition to her acting chops, Bosworth is also a fashion icon and has been featured in campaigns for high-end brands like Calvin Klein and Coach.
Cameron Diaz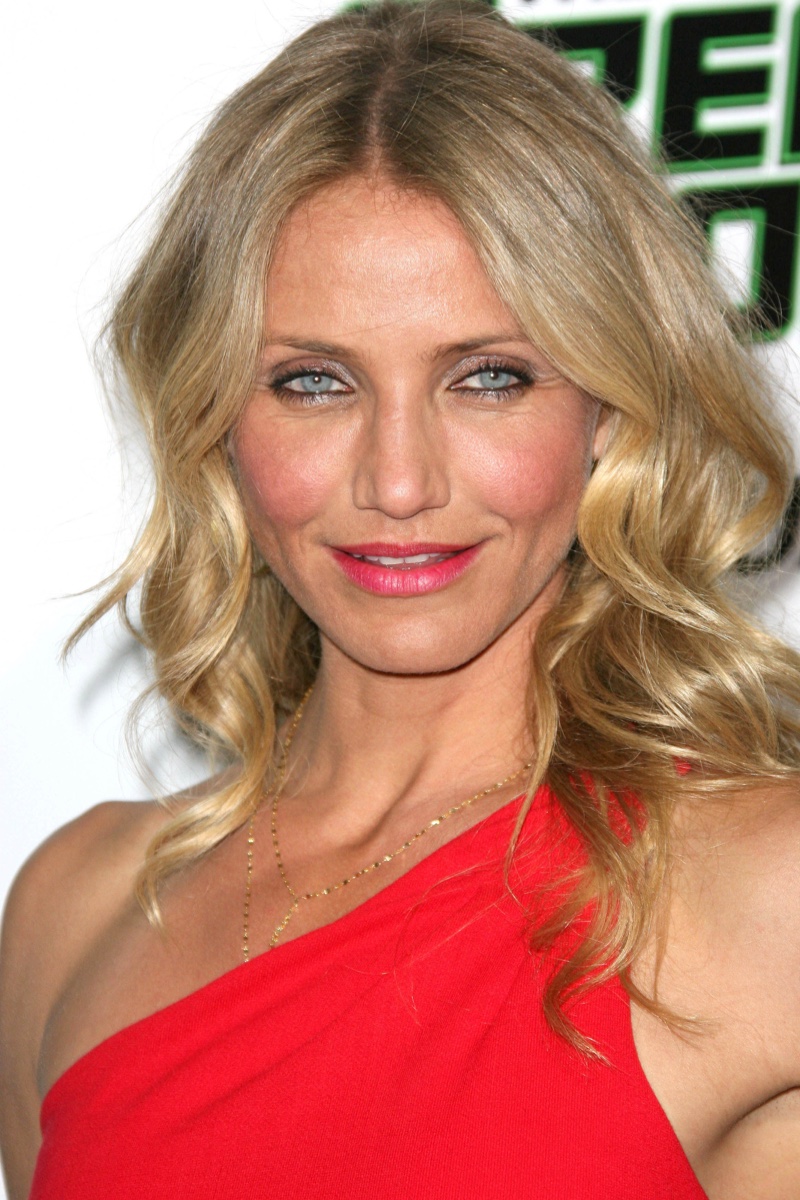 Actress Cameron Diaz became known for her bubbly blonde roles in the 90s and 00s with films like 'Charlie's Angels', 'The Sweetest Thing', 'My Best Friend's Wedding', and 'There's Something About Mary'. She has great comedic timing and appeared in the 'Annie' reboot.
Scarlett Johansson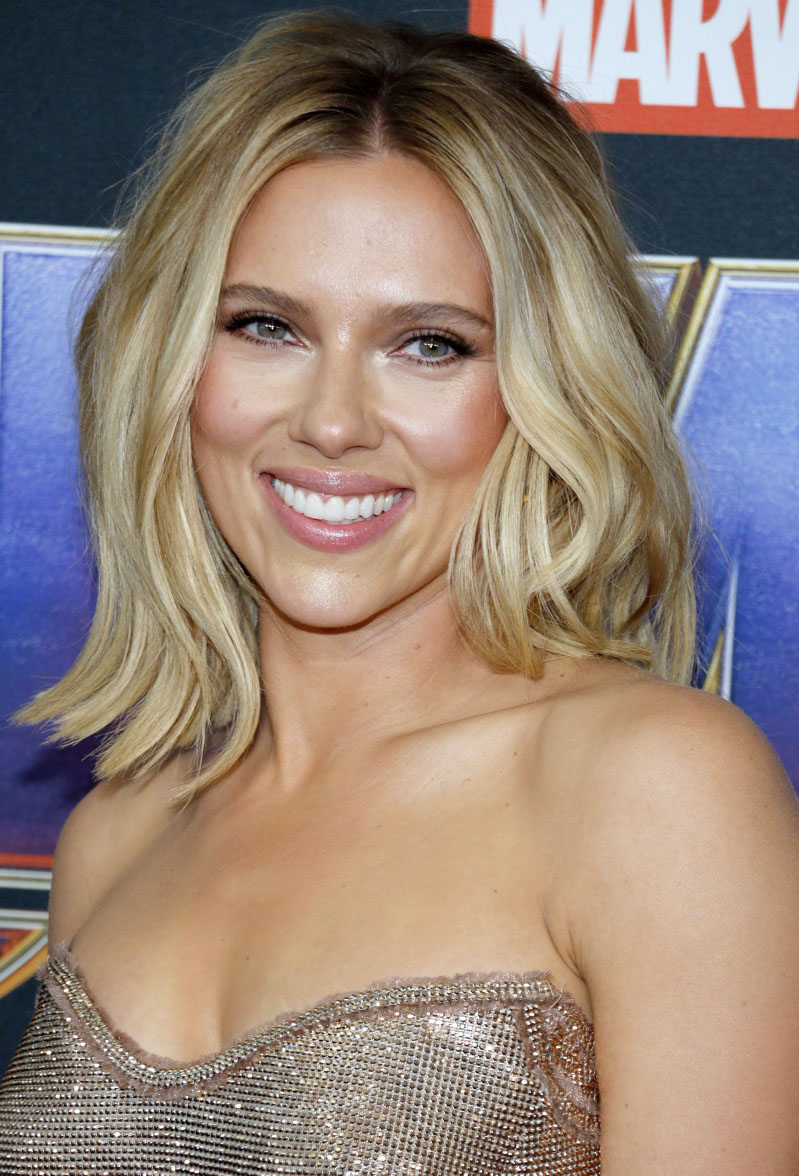 Scarlet Johansson has become one of the top blonde actresses through the past two decades in cinema. Getting her big break in 'Lost in Translation', she went on to appear in Marvel's Avengers franchise as Black Widow, famously appearing as a redhead.
The Prestige, Her, and Ghost in the Shell are a few of her other notable films. Scarlett earned critical acclaim for her Netflix movie, 'Marriage Story'. For fashion, the blonde star landed campaigns with David Yurman and Dolce & Gabbana.
Blake Lively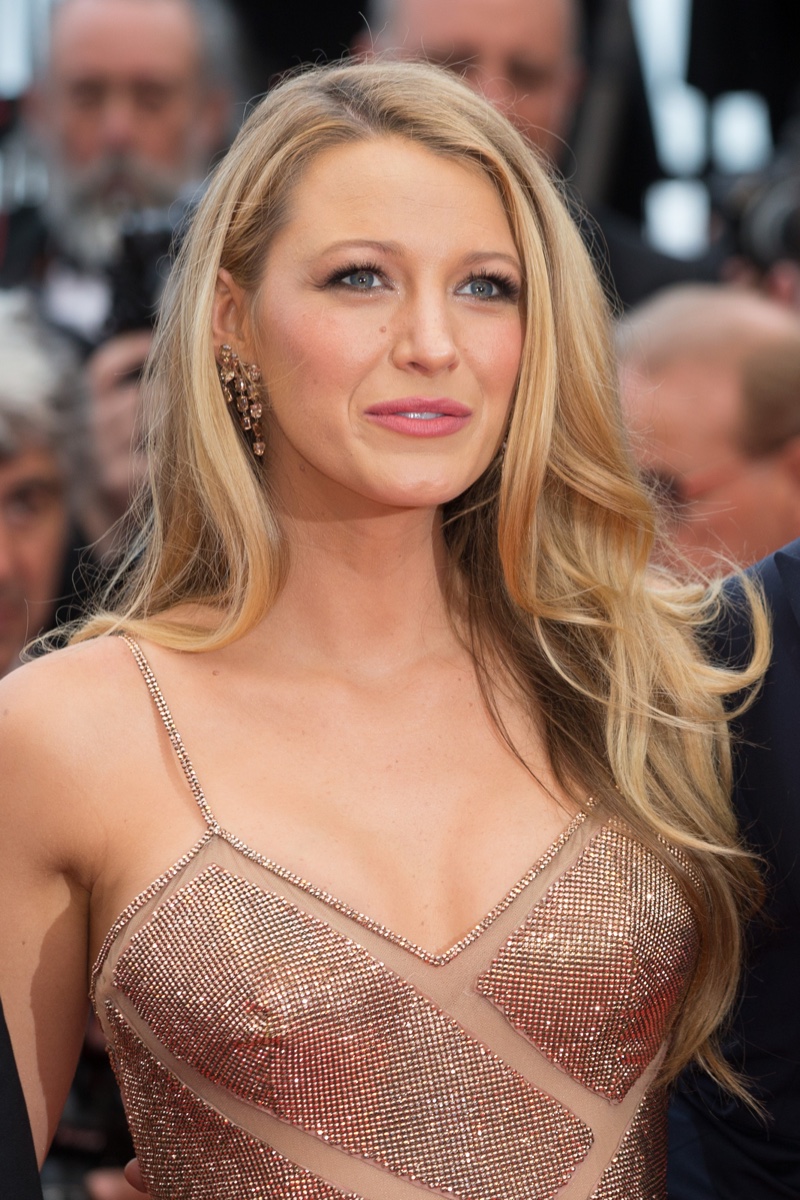 Blonde bombshell Blake Lively had her breakout role as Serena van der Woodsen in the teenage drama set in high school Gossip Girl in 2007. She has also appeared in films like 'The Sisterhood of Traveling Pants', 'The Age of Adaline', 'A Simple Favor', and 'The Town'. She fronted campaigns for luxury companies like Gucci, Chanel, and L'Oreal Paris.
Blake Lively is married to actor Ryan Reynolds, and they have three children together. Known for her red carpet fashion choices which are described as effortless and sexy, the star famously doesn't have a stylist. So no doubt, she is one of the most fashionable blonde actresses.
Amanda Seyfried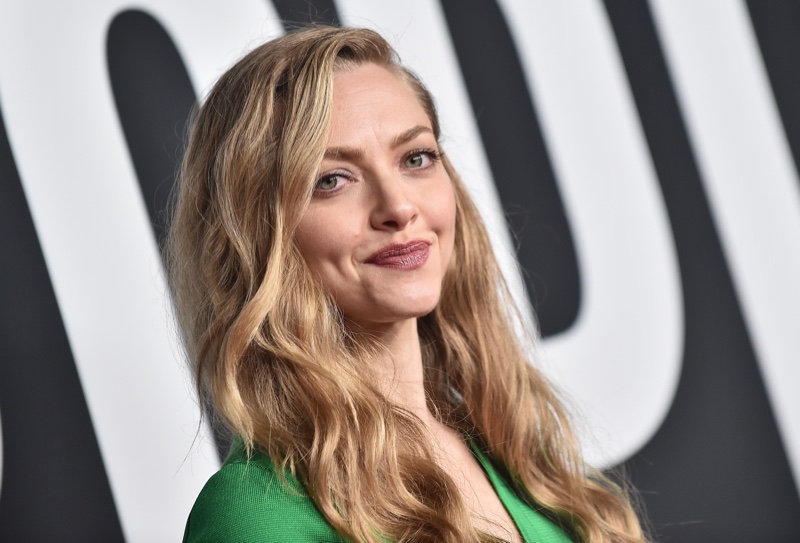 Amanda Seyfried is an American actress who gained recognition for her breakthrough roles in the 2004 film Mean Girls and the 2008 movie Mamma Mia! Since then, she has gone on to appear in numerous other films such as Les Miserables, Ted 2, and Mank.
She has also appeared in several television series such as Big Love and The Dropout (which she won a Primetime Emmy Award for). Seyfried is known for her natural beauty and versatility, being able to play a variety of characters with ease.
Her long blonde hair and large blue eyes have earned her beauty and fashion campaigns for prestigious brands such as Lancome, Givenchy, Jaeger-LeCoultre, Miu Miu, and Cle de Peau Beaute.
Jennifer Lawrence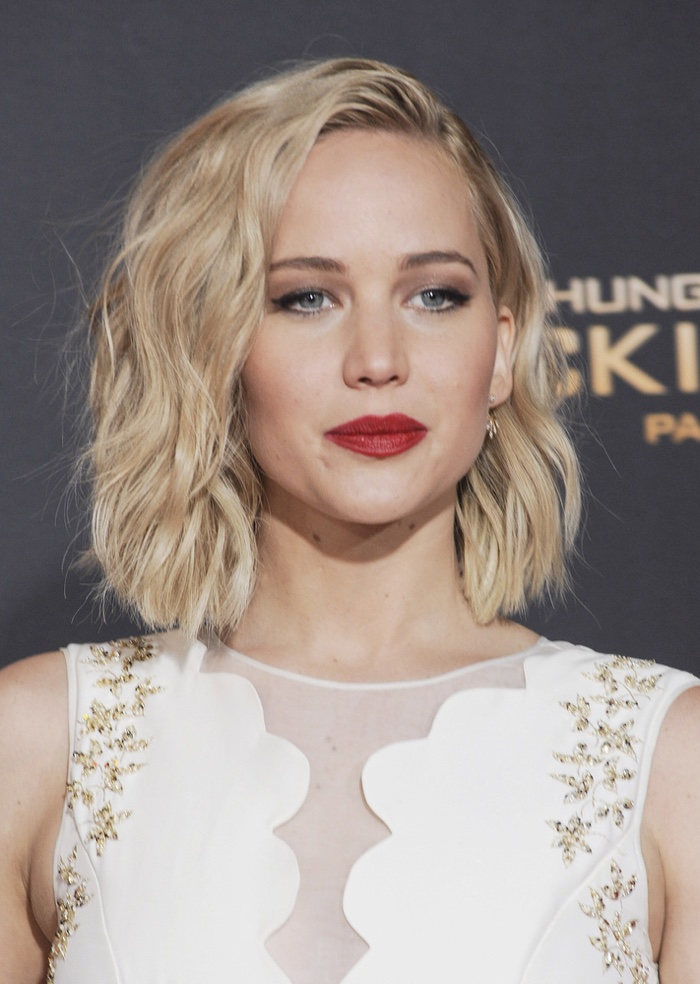 Jennifer Lawrence broke out on the scene as a brunette in 'The Hunger Games' franchise. Later she would go bleach blonde, and appear in films like 'X-Men: First Class', 'Joy' and 'American Hustle'. Signed with Dior since 2012, the actress also commands the fashion industry.
The Golden Globe Award and Academy Award-winning star remains one of the highest-paid stars of the industry. Jennifer Lawrence earned a reported $25 million for her role in the Netflix film in Don't Look Up.
Margot Robbie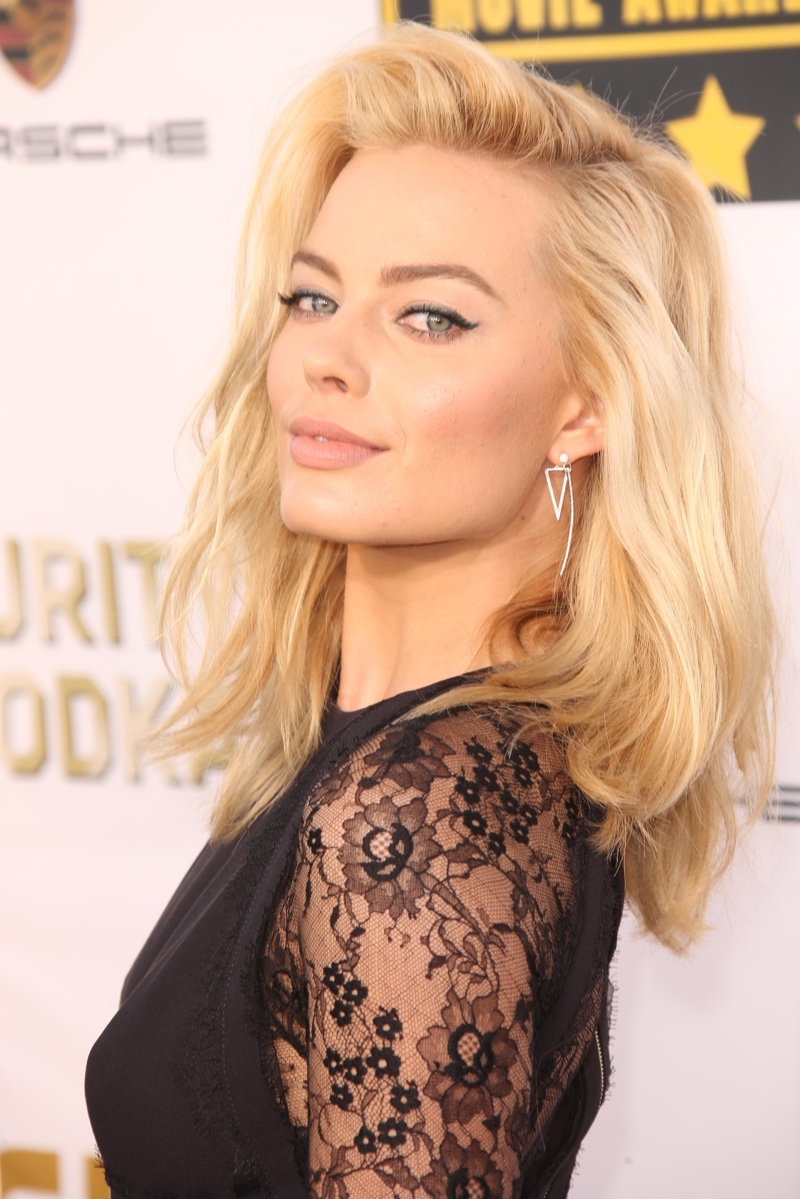 Australian actress Margot Robbie's star has been on the rise this past decade, and she may just be this generation's leading blonde star with roles in 'The Wolf of Wall Street', 'Suicide Squad', 'Barbie', and 'I, Tonya'.
With campaigns for Chanel and Calvin Klein under her belt, she's also taking over the fashion world. In addition to being on screen, she also helps produce her own films like Promising Young Woman. Showing she's talent in front of the camera and off screen.
2020s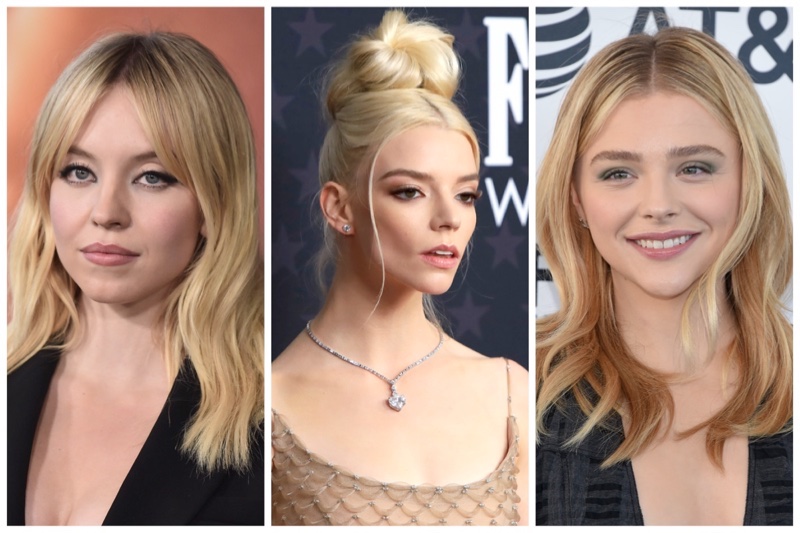 Young blonde actresses like Sydney Sweeney, Anya Taylor-Joy, Florence Pugh, and Chloe Grace Moretz are making their mark in Hollywood. These young stars have been captivating audiences with their impressive performances during the 2020s.
They portray a wide range of characters from young ingenues to complex antiheroes. Their presence on the big and small screen is forcing Hollywood to reconsider what young actresses are capable of and the roles they can play.
Kiernan Shipka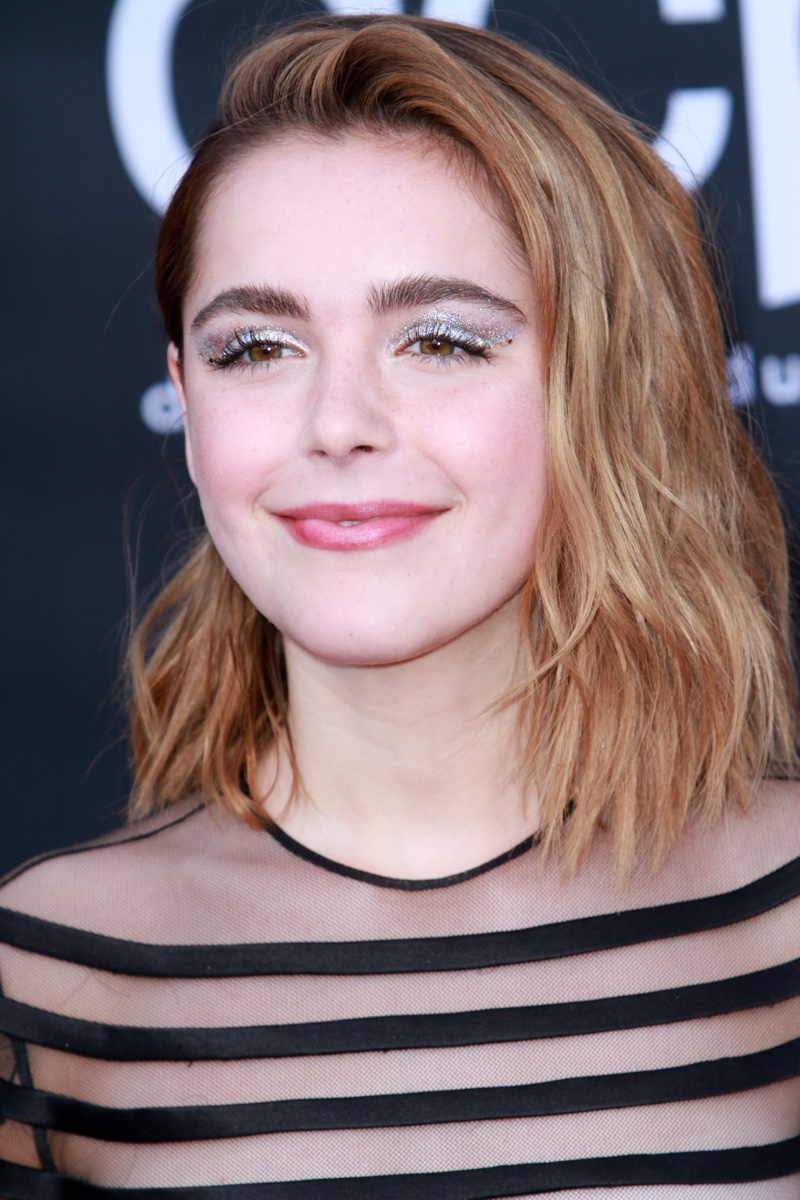 Kiernan Shipka is an American star best known for her starring role as Sabrina Spellman in the Netflix teen drama Chilling Adventures of Sabrina. The blonde began her acting career as a child actress, and has had notable roles on Mad Men, Unbreakable Kimmy Schmidt, Flowers in the Attic and The Legend of Korra.
Shipka has been nominated for numerous awards including the MTV Movie & TV Awards, Awards and Teen Choice Awards. The American actress won two Screen Actors Guild Award for Outstanding Performance by an Ensemble in a Drama Series for her role in Mad Men. In the fashion world, she posed for brands like Fendi and rag and bone.
Saoirse Ronan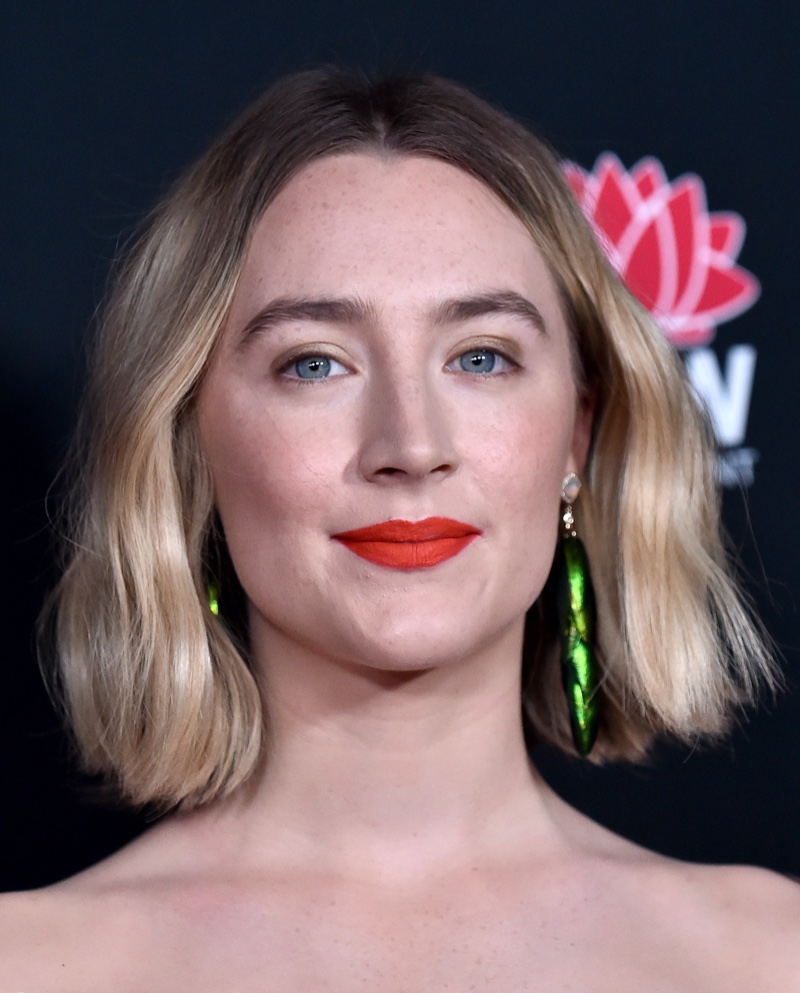 Saoirse Ronan is another young blonde actress who has established herself as one of the most sought-after performers in Hollywood. She garnered critical acclaim for her role in the 2007 drama Atonement, which earned her a Golden Globe nomination at age 14.
Since then, she has gone on to star in films such as The Grand Budapest Hotel, Brooklyn, Lady Bird, See How They Run, and Little Women, with multiple Academy Award nominations. The star has graced the covers of fashion magazines such as Vogue US and Harper's Bazaar UK.
Florence Pugh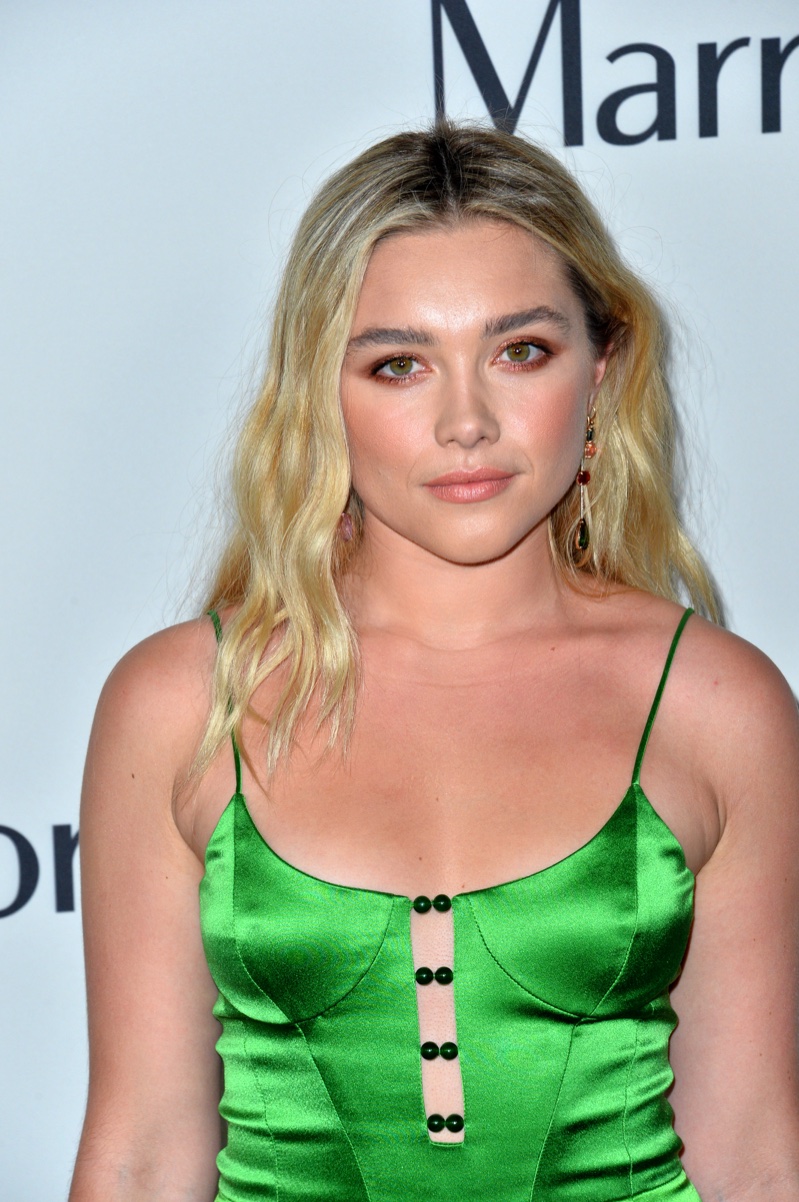 Florence Pugh is a British blonde actress who shot to fame after her performance in the 2016 film Lady Macbeth. Since then, she has established herself as one of Hollywood's brightest stars, with leading roles in films such as Midsommar, Little Women, and Black Widow.
Her performances have been praised by critics, earning her several awards and nominations. In 2020, she was nominated for an Academy Award for her role in Little Women. The young blonde has graced the covers of magazines like Vogue US, Marie Claire US, and Harper's Bazaar US.
Sydney Sweeney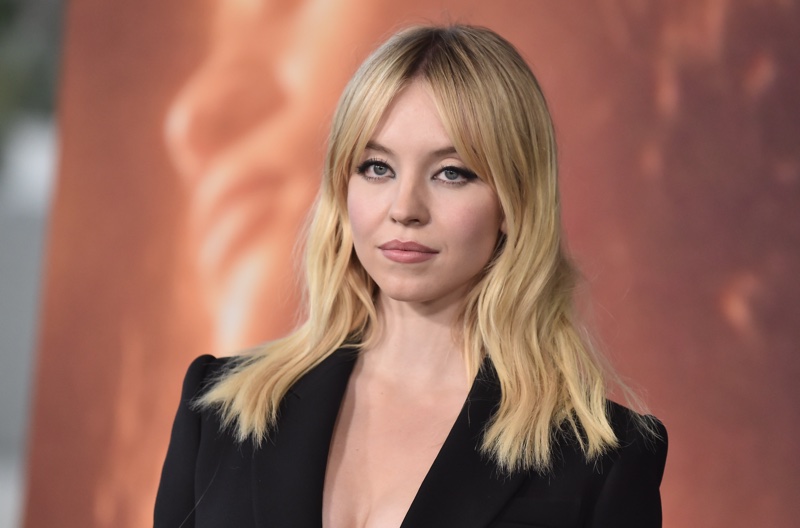 Sydney Sweeney is an American actress best known for her roles in the series Euphoria, White Lotus, and The Handmaid's Tale. She began acting at the age of twelve and has since had numerous television and film credits to her name. In her acting career, she has also appeared in films such as The Voyeurs, Once Upon a Time…in Hollywood, and Madame Web.
Sweeney has been nominated at the Screen Actors Guild Awards, Primetime Emmys, and MTV Movie & TV Awards. Known for her buxom figure, Sydney Sweeney has modeled for brands like Savage X Fenty, Miu Miu, Armani, Tory Burch, and Guess.
Anya Taylor-Joy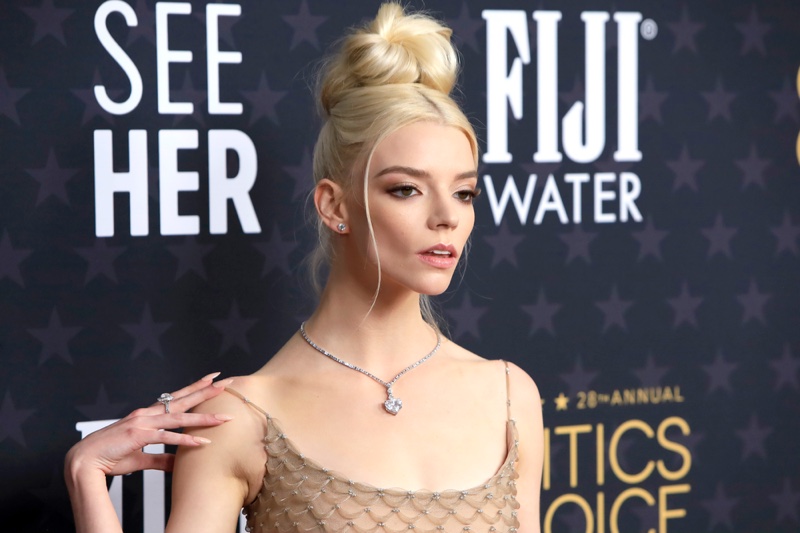 Anya Taylor-Joy is one of the hottest blonde actresses working now. She is an American-Argentine actress who first gained recognition for her breakout role in the horror movie The Witch. Since then, she has starred in several acclaimed films including Split, The Menu, Last Night in Soho, and The Northman.
Anya Taylor-Joy has also appeared in the Netflix miniseries The Queen's Gambit, for which she received a Golden Globe nomination. Thanks to long blonde tresses and ethereal look, the star has landed brand deals with the likes of Dior, Tiffany & Co., and Jaeger-LeCoultre.
Chloe Grace Moretz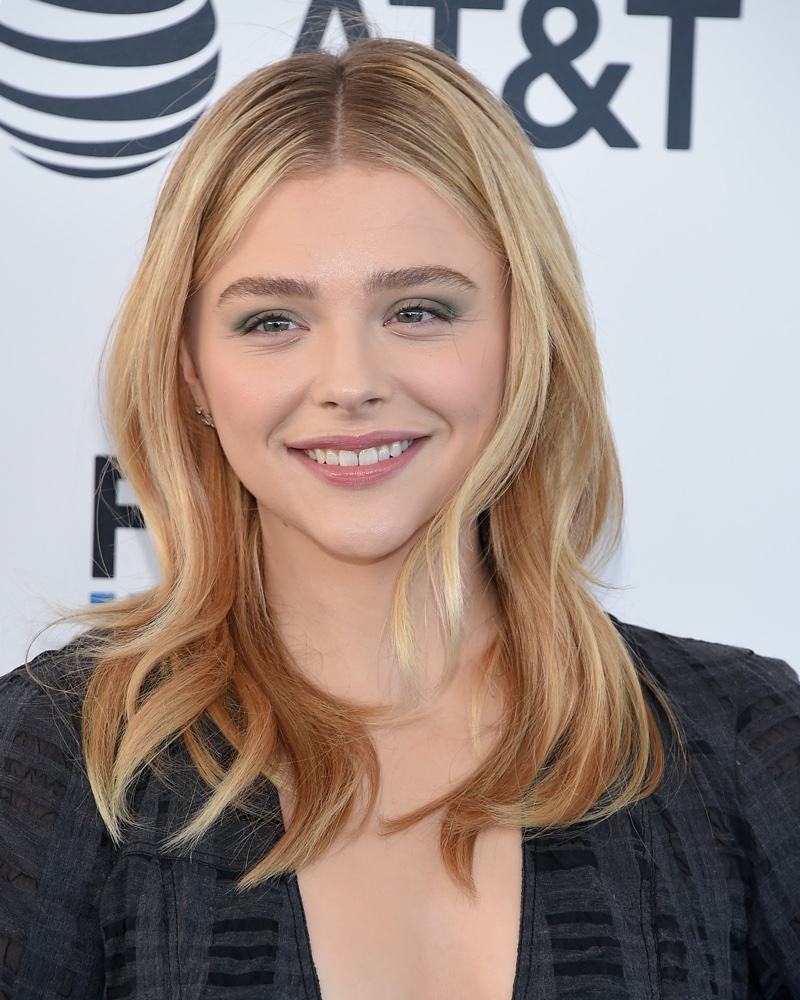 Chloe Grace Moretz is an American actress. She began her acting career in 2004 at the age of seven, with roles in The Amityville Horror, (500) Days of Summer, Diary of a Wimpy Kid and Let Me In. Since then, she has starred in many more films, such as Hugo, Kick-Ass, Carrie and Neighbors 2: Sorority Rising.
She has also appeared in a number of TV series including 30 Rock and Desperate Housewives. In addition to her acting career, Chloe Grace Moretz is also an outspoken activist for women's rights. This young blonde actress shows promise. The star appeared in fashion ad campaigns for top brands like Coach, Louis Vuitton, and SK-II.
Elle Fanning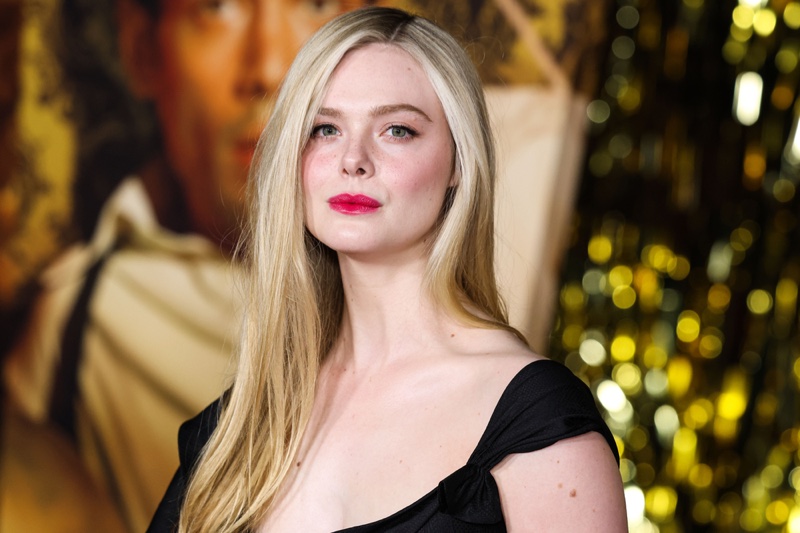 Another blonde from America, Elle Fanning, began her career at a young age, with roles in films such as I Am Sam (where she made her film debut), Deja Vu, and Daddy Daycare. Since then, she has appeared in numerous films, including The Curious Case of Benjamin Button, Super 8, Maleficent, and The Neon Demon.
She has also earned critical acclaim for her performance in the 2017 drama, The Beguiled. Fanning is known for her versatility and ability to transform herself into a wide range of characters.
Her role on the Hulu television series The Great earned her Emmy and Golden Globe nominations for Best Actress. She has been widely praised for her acting abilities, and she continues to be one of Hollywood's most sought-after young actresses.
Standing at 5'9″, the young blonde also makes a great American model, appearing in advertisements for fashion houses such as Miu Miu, Paco Rabanne, and Tiffany & Co.
Conclusion: Famous Blonde Actresses
From Australian actress Margot Robbie to Anya Taylor-Joy to Elle Fanning, you have seen our list of iconic and up-and-coming blonde actresses. And now that you have viewed our list of the most famous blondes, who are some of your favorites? Is there any we missed? Tell us below!