Red hair, the rarest color in the world, is an uncommon sight not only among the general population but also in the glitzy world of Hollywood. Despite its rarity, a handful of redhead actresses, some of whom are natural redheads while others have chosen to dye their locks, have demonstrated that the fiery hue can play a significant role in catapulting one's career.
Redhead Actresses
If you're considering going red soon, let these stunning ginger-haired beauties serve as inspiration for your new look. From the ever-gorgeous Julianne Moore to the captivating Jessica Chastain and the talented Karen Gillan, we invite you to explore an expanded list of famous redhead actresses below:
Julia Roberts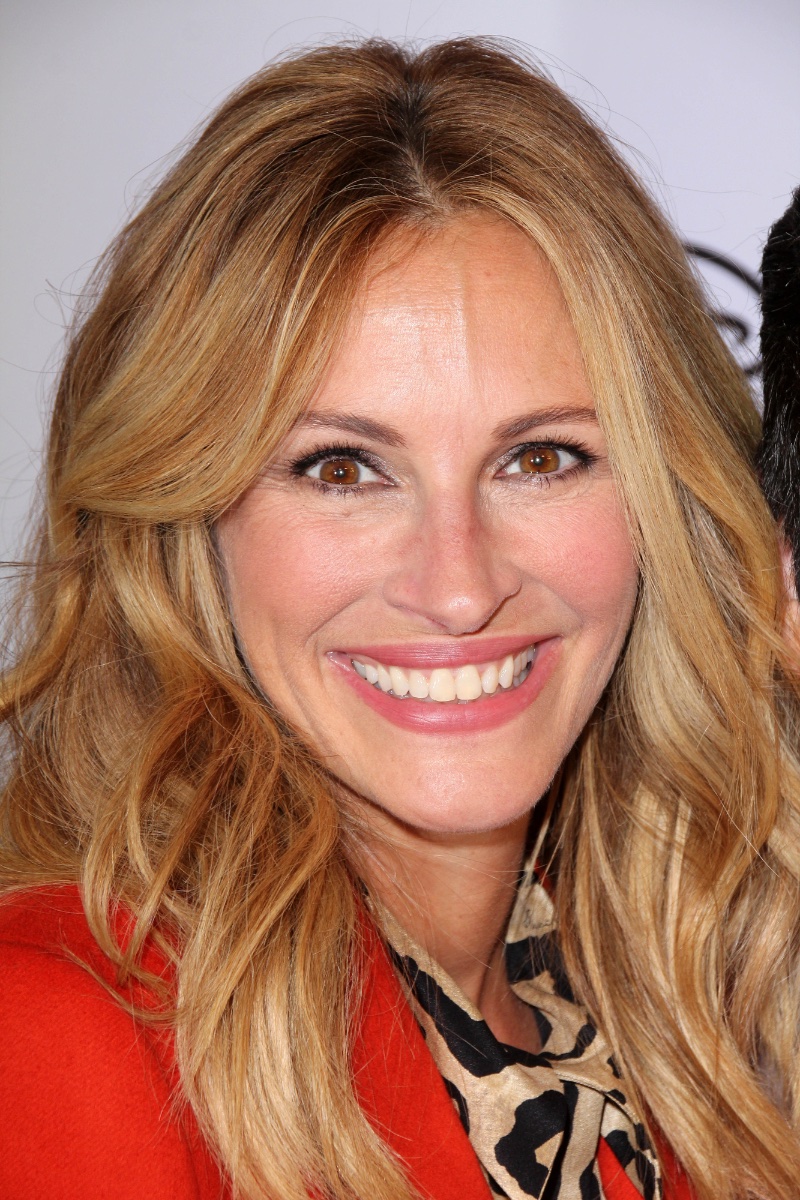 Julia Roberts, the quintessential Pretty Woman of Hollywood, is renowned not only for her captivating smile and incredible acting skills but also for her trademark red hair. This vibrant hue has been integral to Roberts' image throughout her illustrious career, contributing to her status as a style icon and further enhancing her charm and allure.
From her iconic role in Pretty Woman to memorable performances in films such as Erin Brockovich and Notting Hill, Julia Roberts' red locks have significantly distinguished her from her peers. This fiery shade has become synonymous with her name, and over the years, she has continued to inspire countless women to embrace their red hair or experiment with the bold color.
Nicole Kidman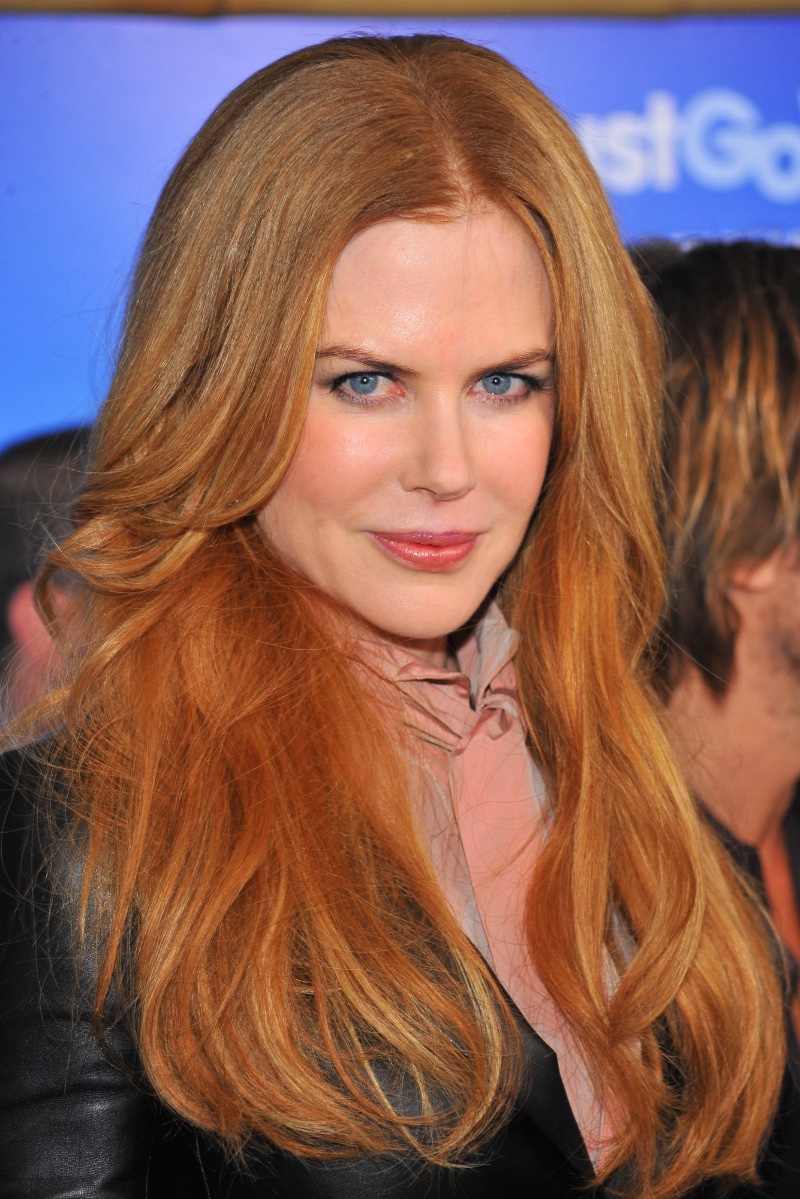 Nicole Kidman, the Australian-born actress with timeless elegance, has long been admired for her striking red hair. As one of Hollywood's most enduring and celebrated talents, Kidman's trademark fiery locks have become integral to her iconic persona, enhancing her on-screen presence and appeal.
From her memorable roles in films such as Moulin Rouge, The Others, and The Hours, to her critically acclaimed performance in the HBO TV series Big Little Lies, Nicole Kidman's distinctive red hair has played a significant role in setting her apart from her contemporaries. Kidman even portrayed Lucille Ball in the film Being the Ricardos.
Sophie Turner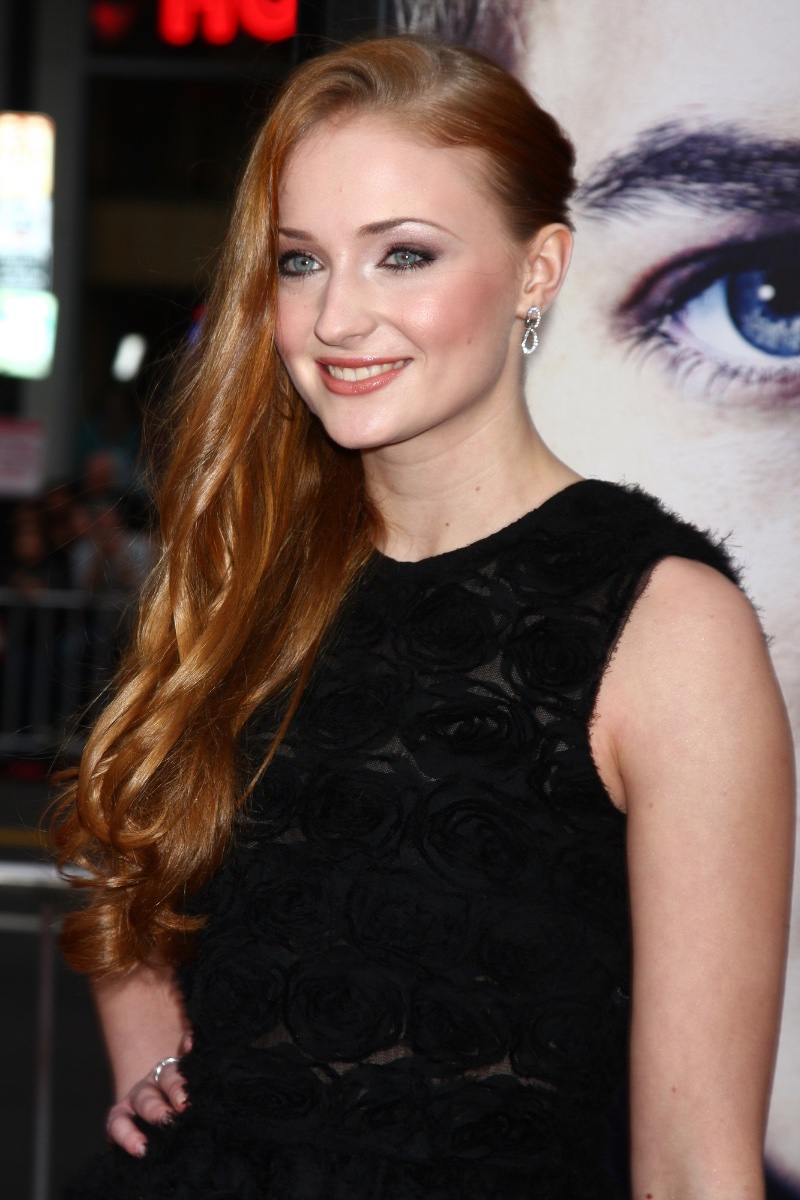 Sophie Turner, the young and talented actress who rose to fame for portraying Sansa Stark in the groundbreaking HBO television series Game of Thrones, is widely recognized for her striking red hair. Though a natural blonde, Turner's transition to a redhead for her role in the series became an essential aspect of her character and has since established her as a redhead icon in the entertainment industry.
As her career progressed, Turner made waves in Hollywood, taking on roles such as Jean Grey in the X-Men film franchise. Her vibrant red locks have become a signature element of her on-screen persona and inspired many fans to embrace the fiery hue. Through her choice to adopt red hair for her roles, Sophie Turner has demonstrated the transformative power of this rare and stunning color.
Amy Adams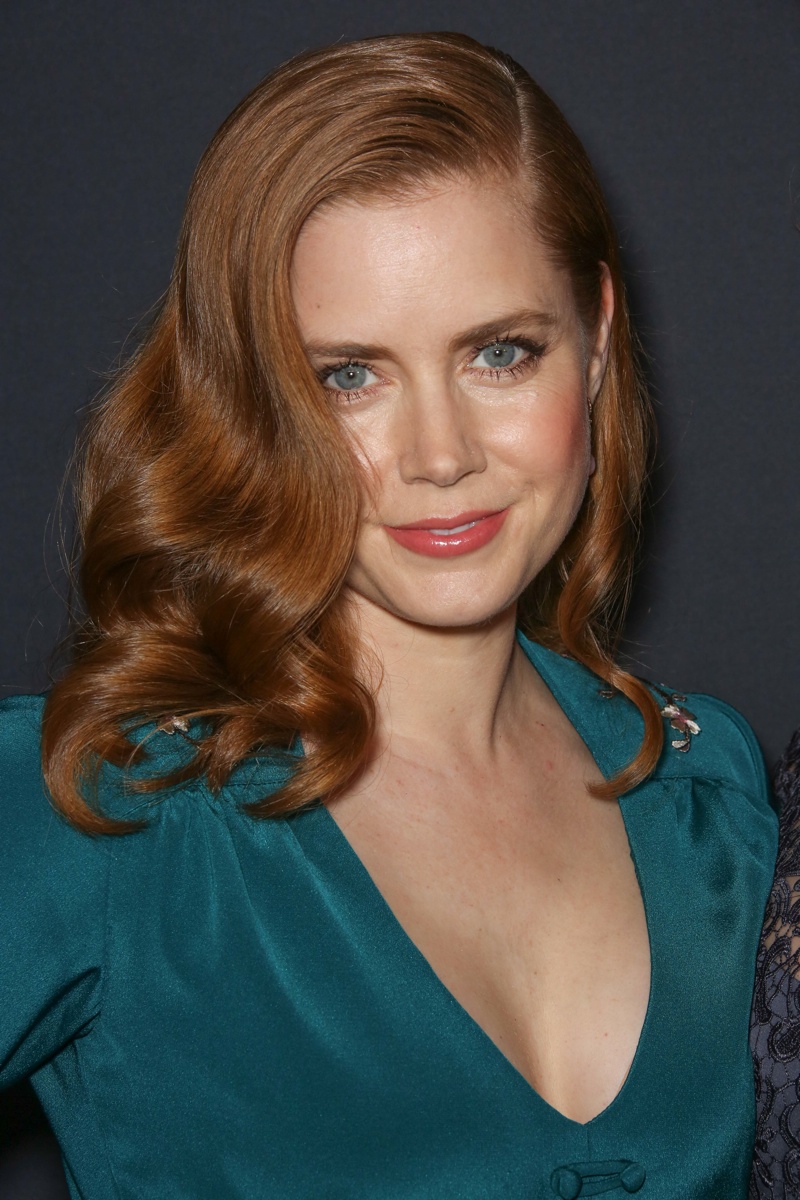 Amy Adams is an actress famous for her red hair. She starred as Lois Lane in the rebooted Superman films and became known for roles in American Hustle, The Fighter, and Enchanted. She appeared on the critically acclaimed HBO show Sharp Objects.
She also had critical acclaim in the 2020 film Hillbilly Elegy. Although Amy has been nominated for an Oscar six times, she has yet to win the prestigious award. But no doubt, with her talent, the win will come soon.
Gillian Anderson
Gillian Anderson, the versatile actress best known as Dana Scully in the groundbreaking TV series The X-Files, has long been admired for her red hair. Anderson's fiery locks have undoubtedly contributed to her memorable and powerful on-screen persona, making her a redhead icon in television and film.
Anderson has showcased her acting prowess in various roles throughout her career, from her portrayal of the enigmatic Stella Gibson in The Fall to her acclaimed performance as Margaret Thatcher in The Crown. Her trademark red hair has served as a distinguishing feature in each role, adding depth and character to her on-screen presence.
Bella Thorne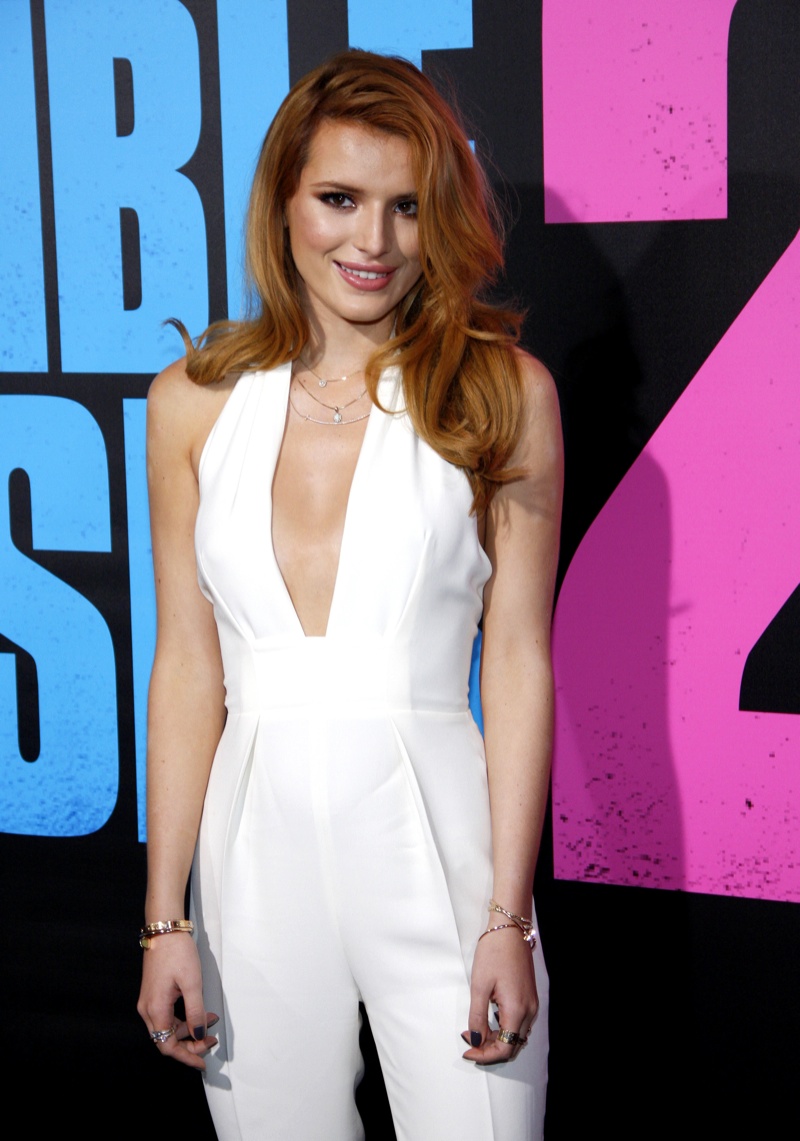 Another one of the industry's famous red-headed actresses happens to be Bella Thorne. The actress is most famous for her Shake it Up! role on the Disney Channel. She also appeared in teen flicks, The DUFF, The Babysitter, and Midnight Sun. Now, she makes headlines for more scandalous news but still books solid roles.
Christina Hendricks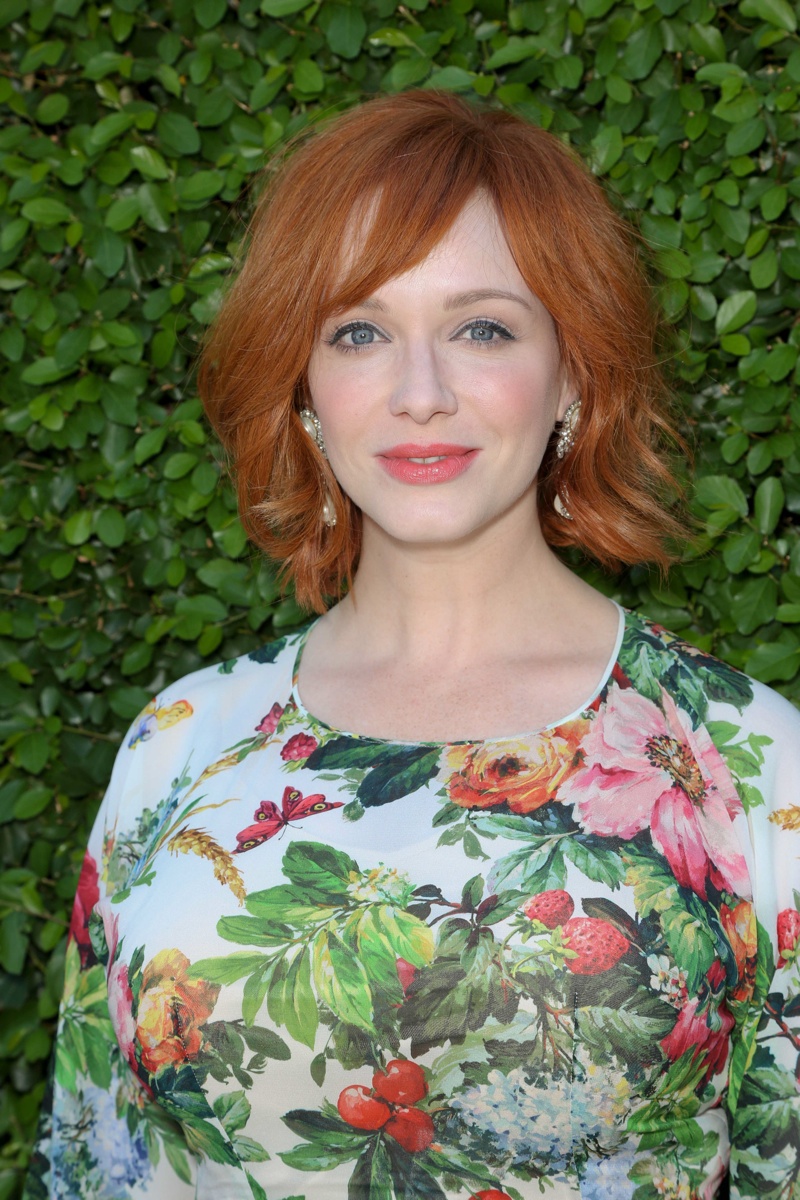 Christina Hendricks may not be a natural redhead, but many recognize her as one with her role as Joan on Mad Men. Throughout her career, she wore blonde and strawberry blonde locks. She also appeared on the NBC comedy Good Girls. Throughout her career, she was nominated for six Emmys.
Emma Stone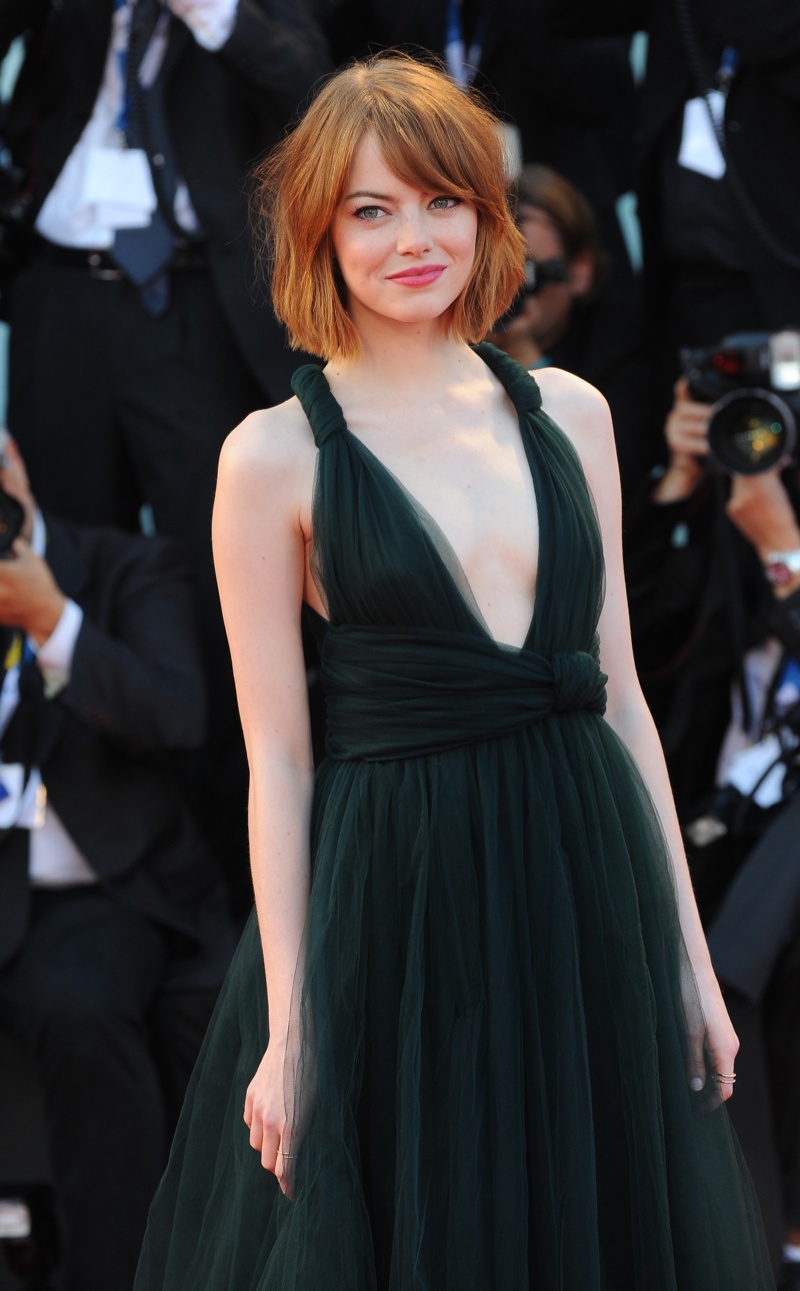 Emma Stone, a versatile actress known for frequently altering her hair color, is most widely recognized for her gorgeous red locks, despite being a natural blonde. Stone's fiery mane has become emblematic of her captivating on-screen presence, which has led to her success in the film industry.
She rose to fame with her roles in critically acclaimed movies. One is La La Land, a performance that earned her an Academy Award, the darkly comedic The Favourite, and the emotionally stirring The Help. Additionally, she won over the hearts of superhero fans with her portrayal of Gwen Stacy in The Amazing Spider-Man film series.
With each film, Stone has displayed an impressive range of acting skills, showcasing her ability to portray diverse characters while rocking her trademark red hair. This unique hue has undoubtedly contributed to her distinct image in Hollywood, making Emma Stone a quintessential redhead icon for many.
Karen Gillan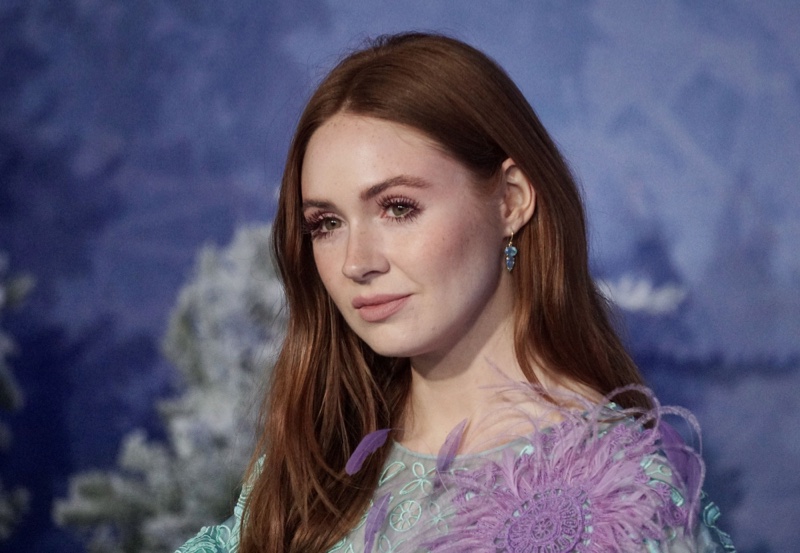 Karen Gillan is a Scottish actress with over 60 credits in her career. The beautiful redhead started her career by taking guest roles on TV before getting her big break and recognition on Doctor Who as Amy Pond.
Her career progressed after that as she too other opportunities in Outcast and Not Another Happy Ending. After moving to the United States in 2013, Karen Gillan's career thrived as she took various roles in different genres. She appeared in Jumanji: The Next Level, a sequel to Jumanji: Welcome to the Jungle that she was a part of.
The tall, red-haired actress isn't just great at acting and philanthropy work. She has promoted and supported several events, such as Fashion Targets Breast Cancer and World Suicide Prevention Day. Although her parents are Catholics, Karen Gillan doesn't practice any religion. Her family still supports her career and choices, especially her love for horror movies.
Isla Fisher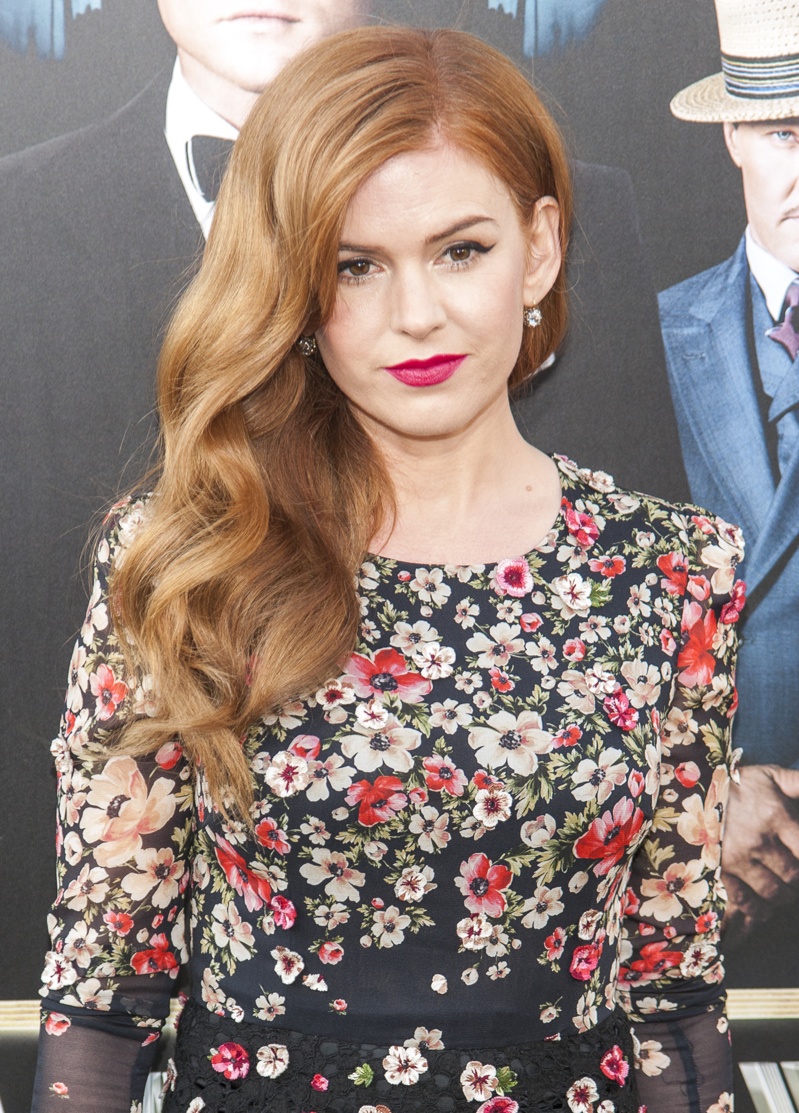 Isla Fisher happens to be another red-haired actress known for her flaming hair. People often comment on her resemblance to Amy Adams, but she's certainly a star in her own right. Isla has starred in films like Now You See Me, Confessions of a Shopaholic, and Bachelorette. Fun fact: the ginger actress is married to Borat comedian Sacha Baron Cohen, and they have three children.
Debra Messing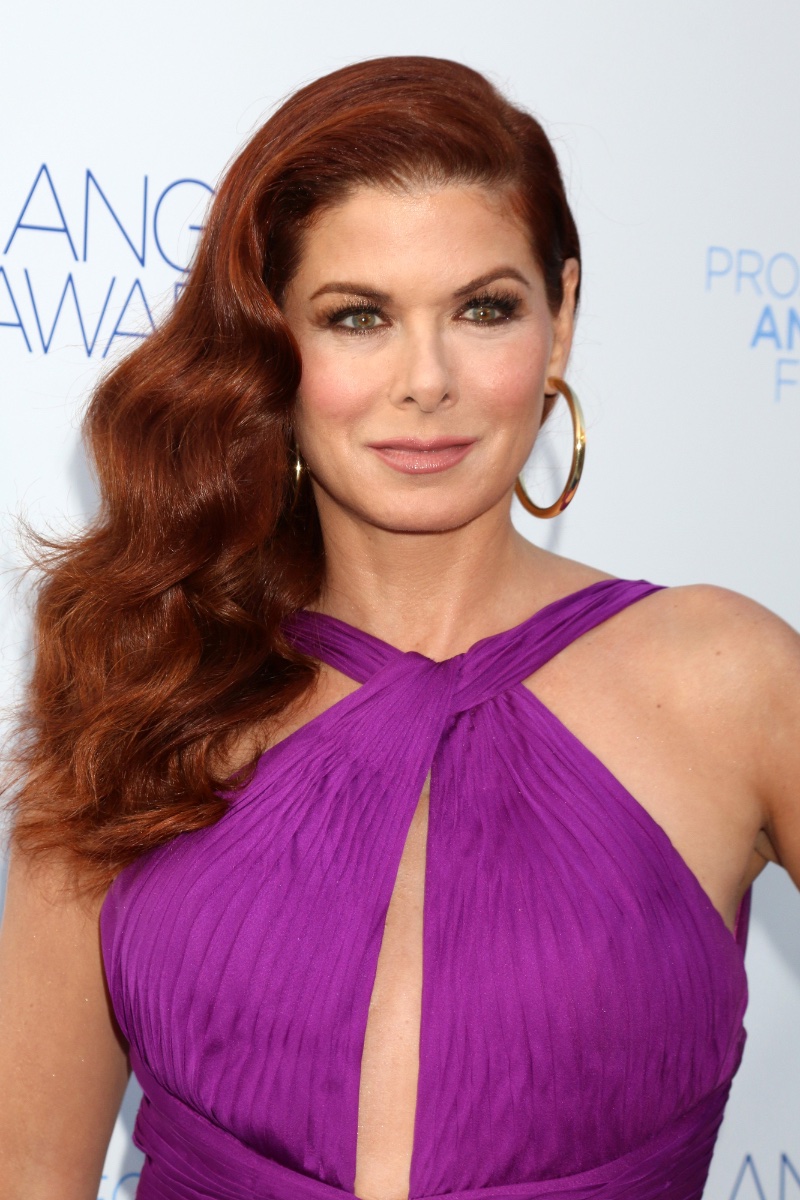 Debra Messing, an accomplished and charismatic actress, has long been celebrated for her red hair. Rising to fame with her role as Grace Adler in the beloved television sitcom Will & Grace, Messing's vibrant auburn locks have played a significant role in defining her on-screen persona and contributed to her enduring appeal as a redhead icon in the entertainment industry.
Madelaine Petsch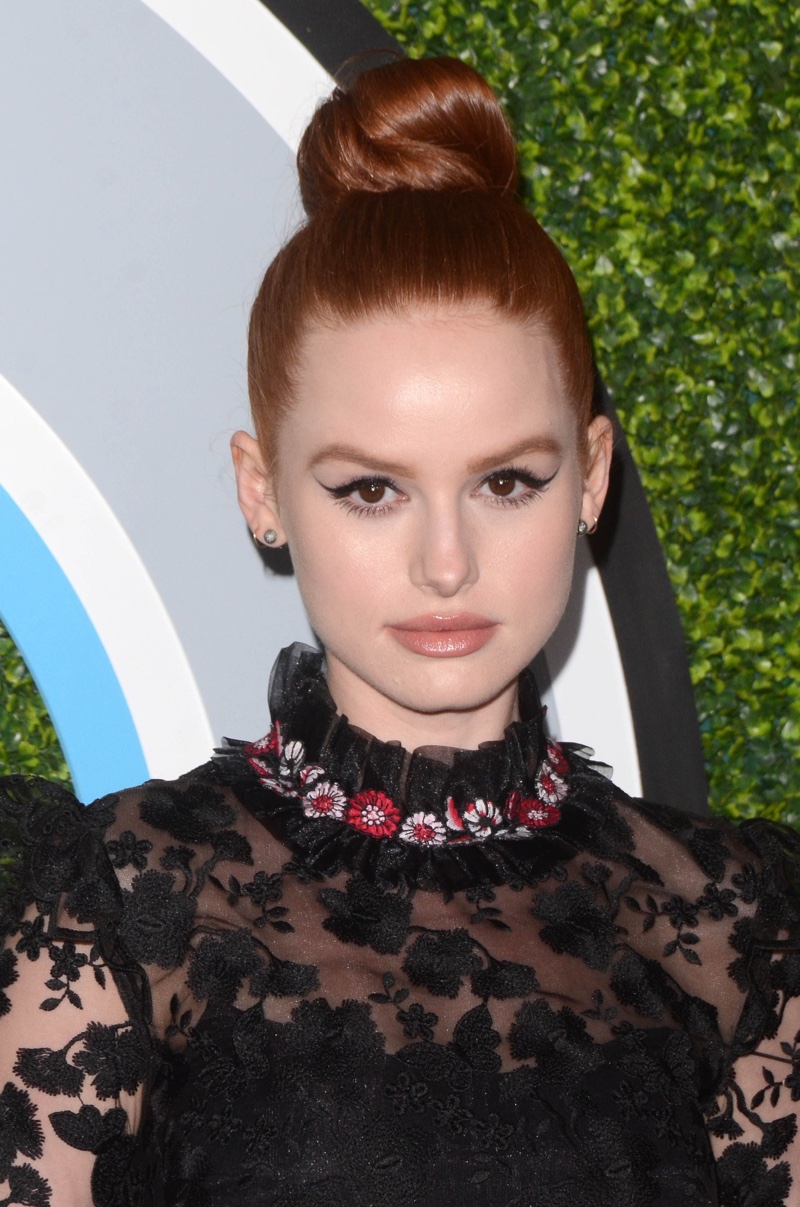 Riverdale star Madelaine Petsch always shows off her flaming red hair. Although her role as Cheryl Blossom earned her fame, the redhead actress also appeared in Instant Mom and F the Prom. Madelaine started acting at the age of 18. The young star won two Teen Choice Awards and one MTV Movie & TV Award.
Jessica Chastain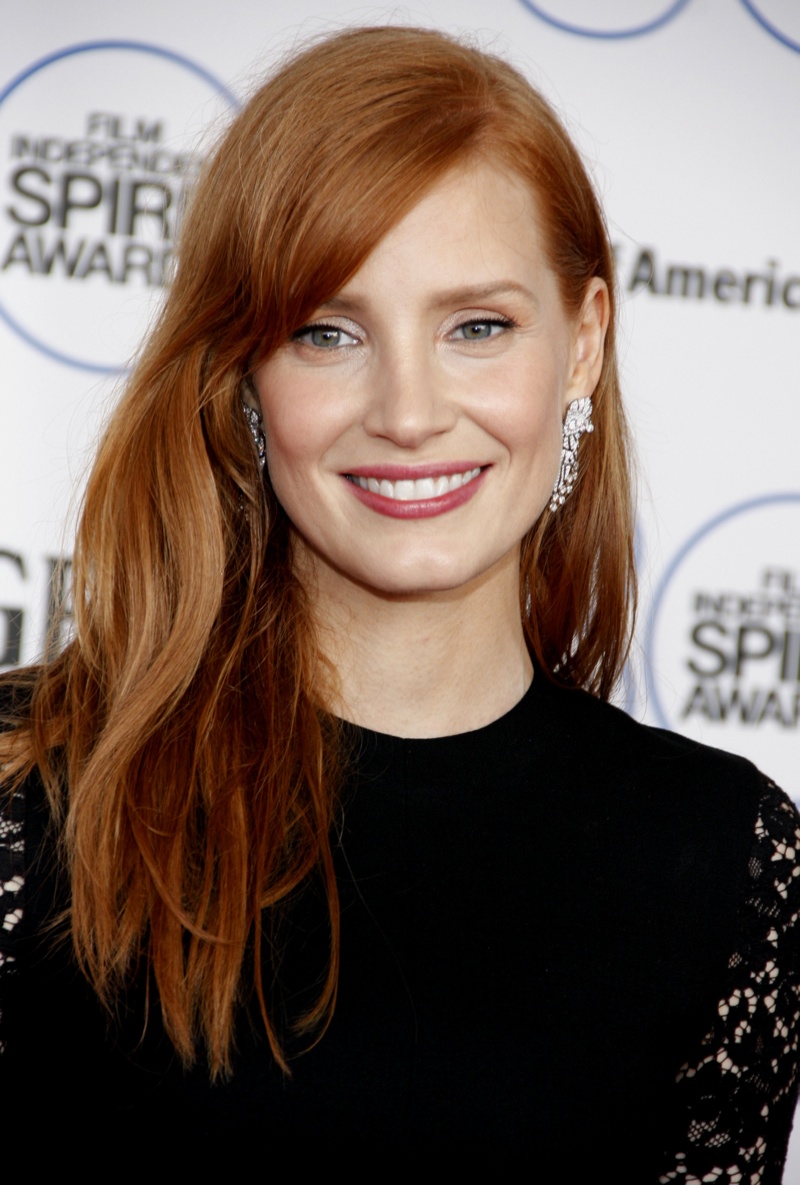 Jessica Chastain, the talented actress with distinctive red hair, has become a prominent figure in Hollywood. Her striking locks have played a part in her on-screen success and contributed to her becoming a style icon.
As an Oscar-nominated actress, Chastain has delivered compelling performances in diverse films, such as the drama The Help, the science-fiction epic Interstellar, the spine-chilling It Chapter Two, and the gripping Zero Dark Thirty.
Chastain's gorgeous red hair and undeniable acting prowess have not gone unnoticed in the world of high fashion and luxury brands. Her unique and memorable tresses have helped her secure lucrative endorsement deals and star in advertising campaigns for renowned brands such as Gucci, Prada, Ralph Lauren, and Piaget.
These partnerships have further solidified her status as a redhead icon and a sought-after figure in the film and fashion industries. Jessica Chastain's rise to fame is a testament to the power of her signature red hair and its impact on her multifaceted career.
Julianne Moore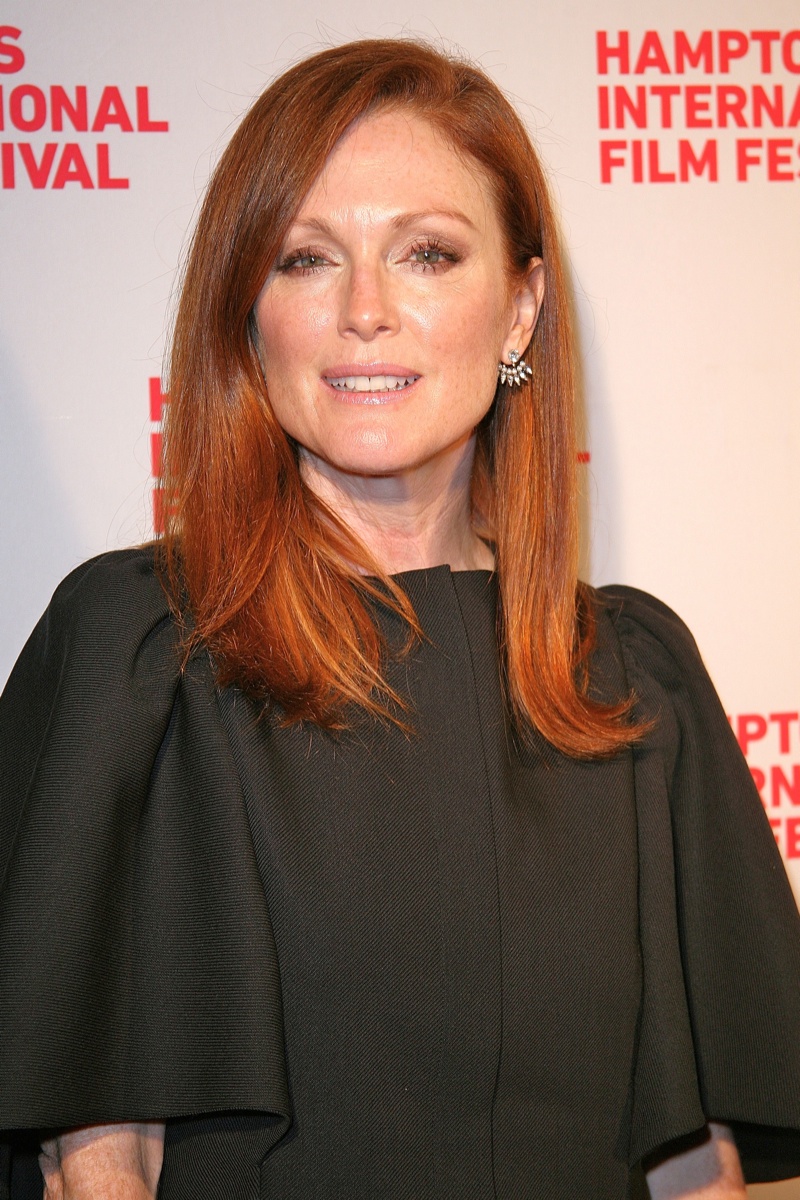 Oscar-winning actress Julianne Moore is undoubtedly one of Hollywood's most famous ginger actresses. Acting since the 80s, Julianne earned acclaim for roles in Still Alice (for she won an Academy Award), The Big Lebowski, and Crazy, Stupid, Love. She also shows off her flaming locks as a L'Oreal Paris ambassador. Known for her red carpet style, Julianne Moore often wears fashion houses such as Chanel, Tom Ford, and Valentino.
Lindsay Lohan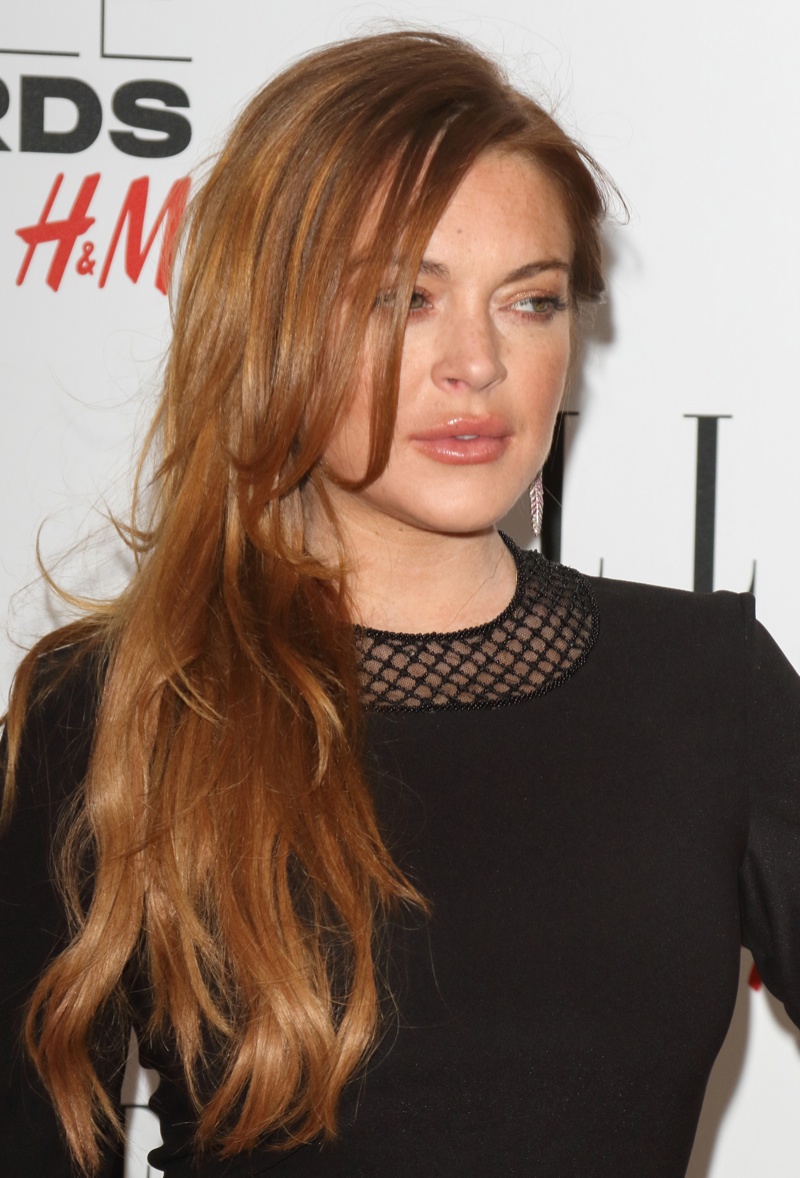 Lindsay Lohan is another famous actress with red hair. Besides her tabloid-fueled personal life, she is most well-known for films like Mean Girls, The Parent Trap, and Freaky Friday. In recent years, she appeared on the British television show Sick Note and MTV's Lindsay Lohan's Beach Club and released music.
Emma Roberts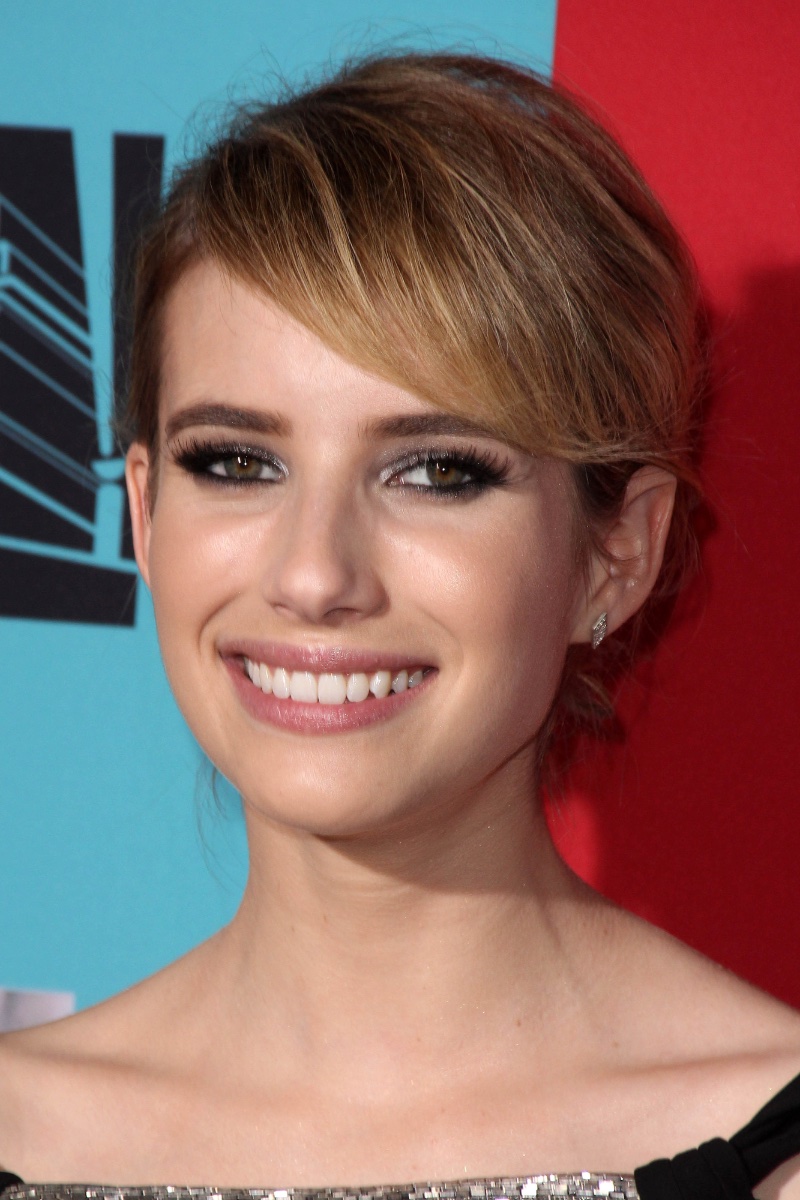 Emma Roberts, a talented actress and member of the famous Roberts acting family, has made a name for herself, whether rocking her own blonde tresses or striking red hair. As the niece of Julia Roberts, Emma has demonstrated her acting prowess in various genres, from horror in the popular television series American Horror Story to comedy in the romantic comedy Holidate.
Bryce Dallas Howard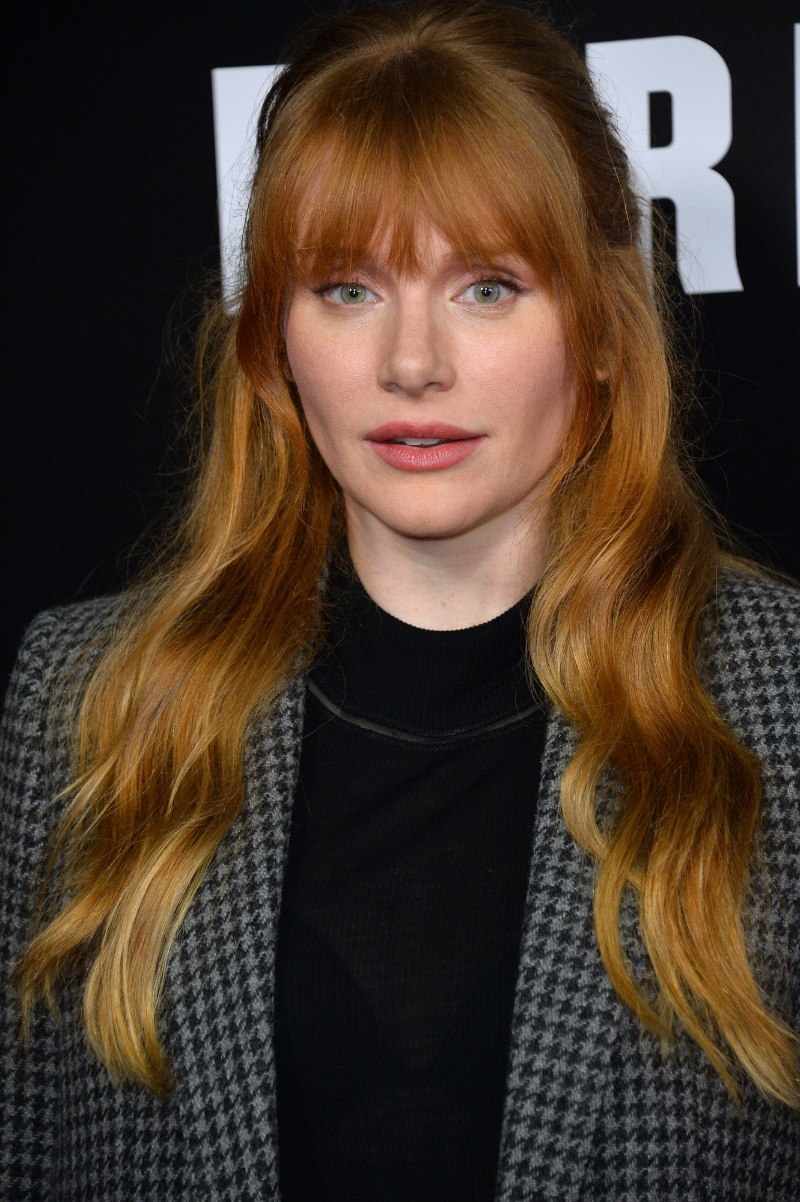 Bryce Dallas Howard, the accomplished actress and daughter of director Ron Howard has become well-known for her fiery red hair and versatile acting skills. From her breakthrough role as Ivy Walker in M. Night Shyamalan's The Village to her portrayal of Claire Dearing in the blockbuster Jurassic World series, Bryce's eye-catching red hair has played a significant role in setting her apart from her contemporaries.
Marcia Cross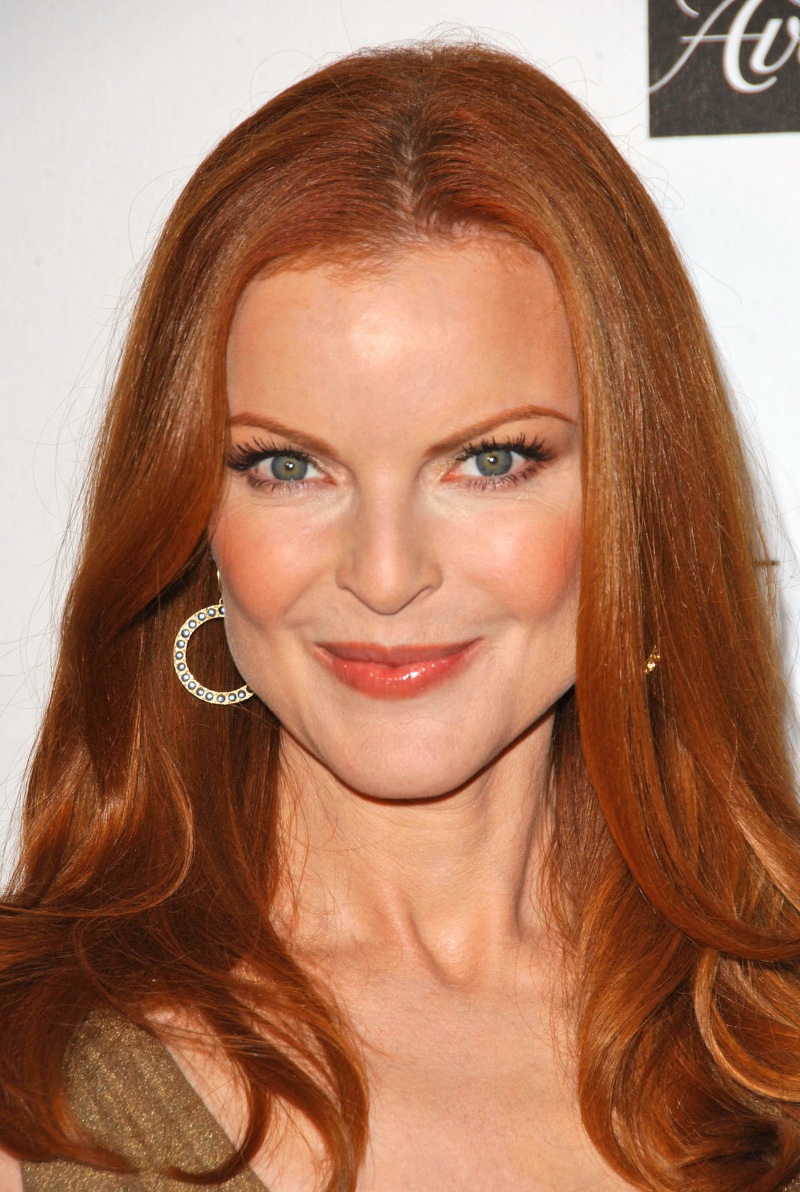 Marcia Cross, a seasoned actress with a striking head of red hair, has captivated audiences with her powerful performances and memorable roles throughout her career. Best known for her portrayal of Bree Van de Kamp in the hit television series Desperate Housewives, Cross's fiery red hair has become an integral part of her on-screen persona.
Her distinctive locks have helped to enhance the character's prim and proper image, making her a standout figure in the ensemble cast. Before Desperate Housewives, Cross also gained recognition as Dr. Kimberly Shaw in the popular drama series Melrose Place. Marcia Cross's iconic red hair and memorable roles have established her as a beloved redhead in the entertainment industry.
Ellie Bamber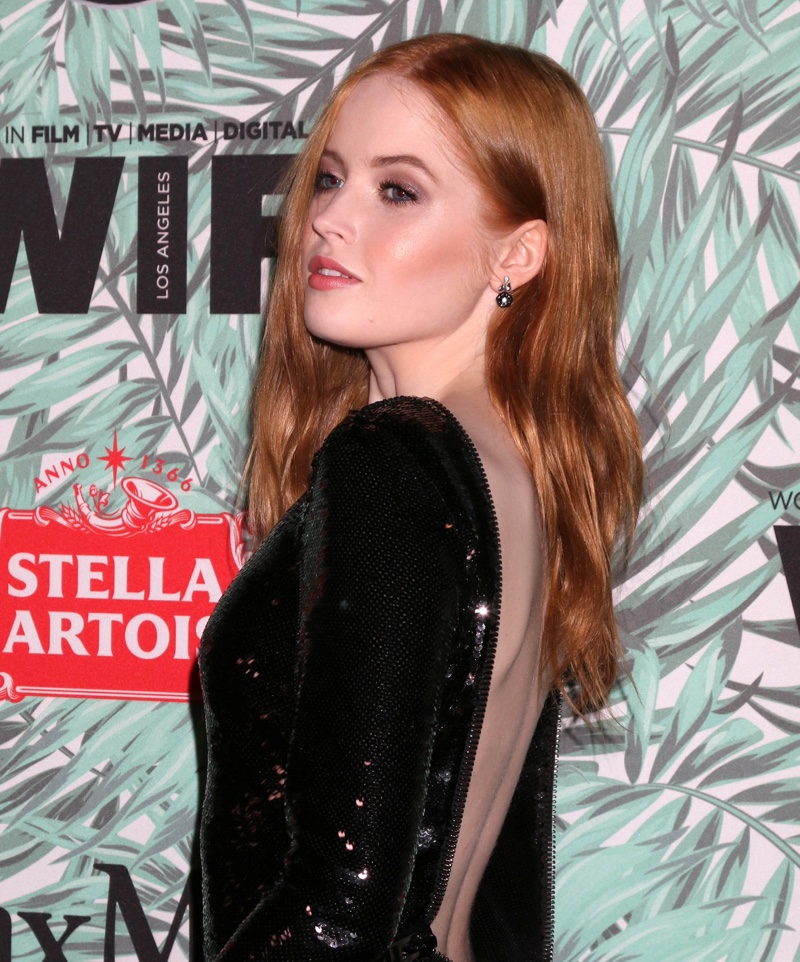 Ellie Bamber landed her breakout role in Tom Ford's Nocturnal Animals. The English actress' red hair makes her stand out. She also appeared in The Falling, High Resolution, and Pride and Prejudice and Zombies. In 2019, Ellie appeared as Cosette in a television version of Les Misérables.
Kate Walsh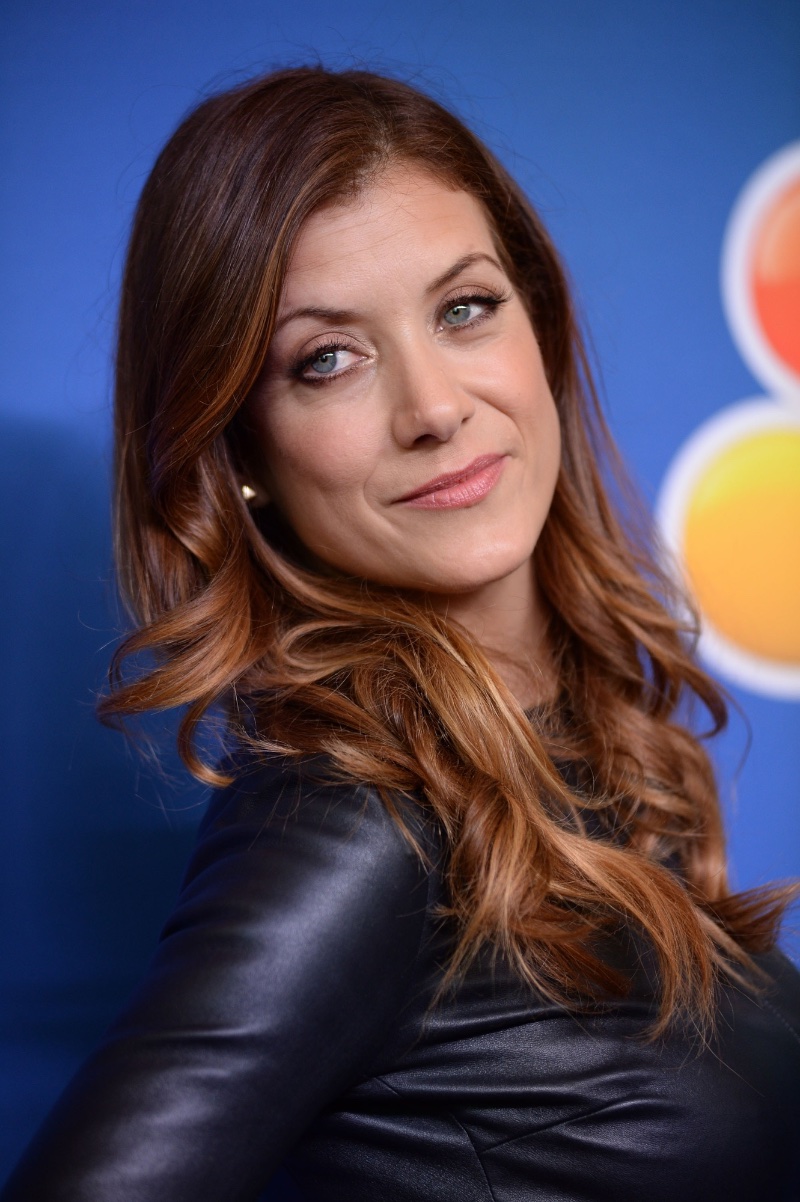 Kate Walsh, an accomplished and charismatic actress, has become a recognizable figure in the entertainment industry, partly thanks to her eye-catching red hair. Walsh is best known for portraying Dr. Addison Montgomery in the popular medical drama Grey's Anatomy series and its spin-off, Private Practice.
Alicia Witt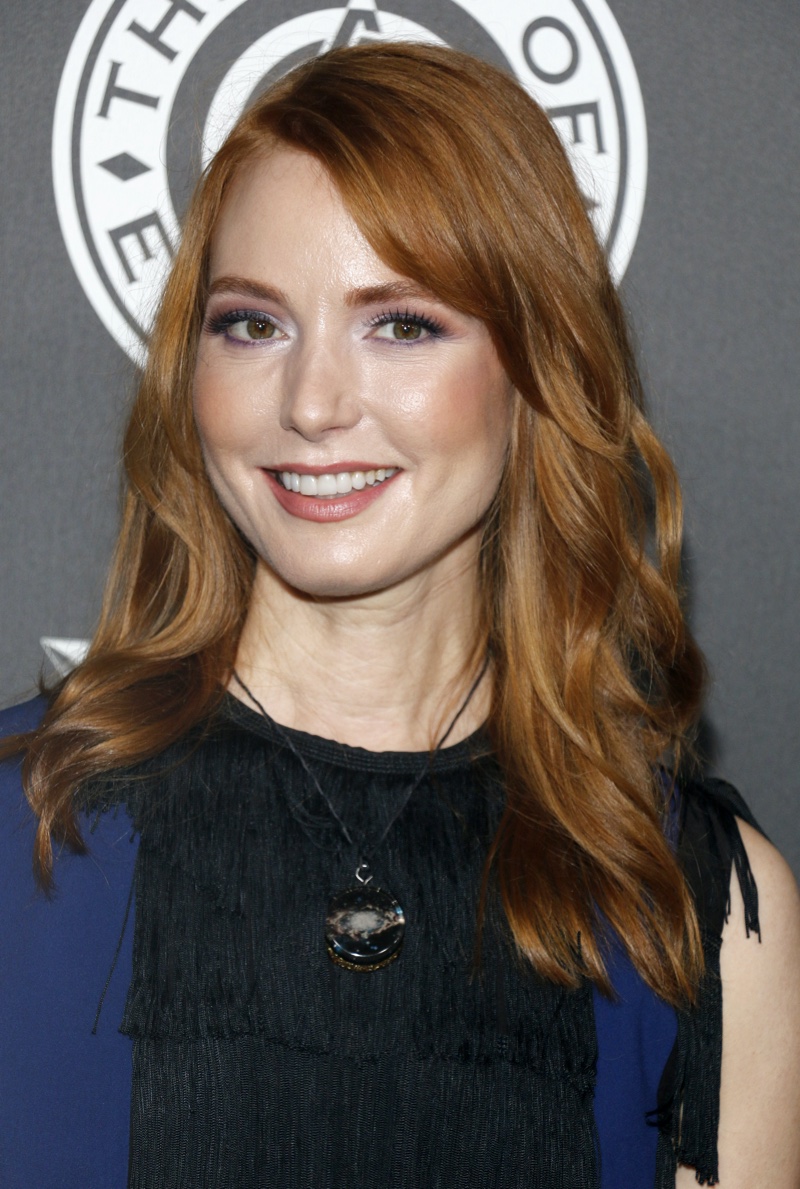 Alicia Witt is described as a child prodigy because she recited Romeo and Juliet on TV at age 5. She acted in her first movie at age eight and earned her high school diploma at 14. The redhead appeared in films like Urban Legend, Last Holiday, and Dune.
Alicia is a familiar face in the Hallmark Channel brand of positivity. Some films include A Very Mix Up, Christmas at Cartwright's, Christmas on Honeysuckle Lane, Our Christmas Love Song, The Mistletoe Inn; I'm Not Ready For Christmas, and A Snow Globe Christmas. She even wrote two original holiday-themed tunes in a recent movie.
Alyson Hannigan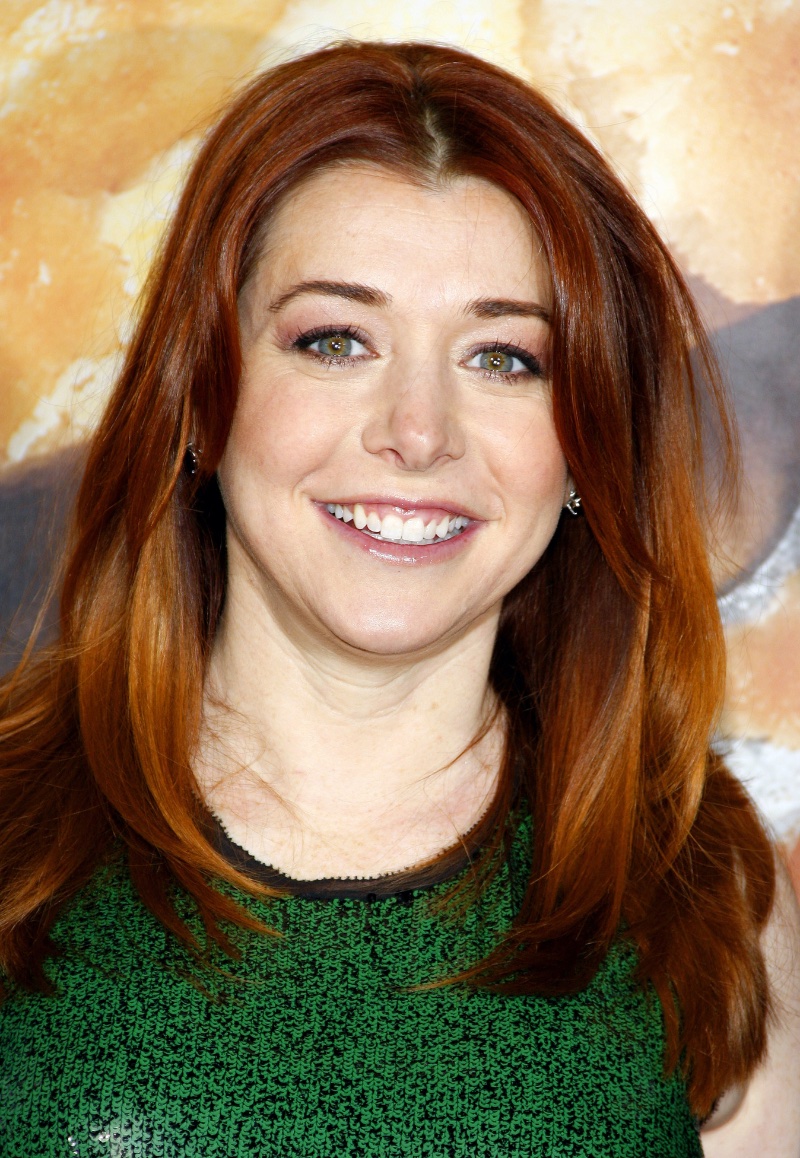 Alyson Hannigan, a charming and talented actress, has become synonymous with her eye-catching red hair. Best known for her roles as Willow Rosenberg in the hit television series Buffy the Vampire Slayer and Lily Aldrin in the long-running sitcom How I Met Your Mother, Hannigan's fiery tresses have contributed to her memorable on-screen presence and relatable characters.
Cynthia Nixon
Cynthia Nixon, an actress of remarkable depth and versatility, has gracefully navigated the realms of both stage and screen. The red-haired actress rose to prominence with her nuanced portrayal of Miranda Hobbes in the groundbreaking television series Sex and the City. Brimming with wit and intelligence, this role showcased her ability to inhabit characters that resonate deeply with audiences.
Beyond her on-screen endeavors, Cynthia Nixon's work on stage has earned her recognition and respect among her peers. She is a multiple Tony Award winner and has breathed life into complicated characters that span genres and eras. Her commitment to her craft has established her as a true performer dedicated to storytelling.
Susan Sarandon
Susan Sarandon, the embodiment of timeless grace and exuberance, has been a compelling force in cinema for decades. With her signature red hair radiating warmth and vitality, she possesses an allure that transcends time and trends.
As a celebrated actress, she has portrayed an array of characters, each one infused with her unique blend of charisma and authenticity. Sarandon's ability to embody complex and compelling personalities has garnered her accolades and admiration throughout her career.
From her Oscar-winning turn as Sister Helen Prejean in Dead Man Walking to her unforgettable portrayal of Louise in Thelma & Louise, she has navigated the cinematic landscape with finesse and fearlessness.
Molly Ringwald
Molly Ringwald, a celebrated actress with striking red hair, has been a symbol of youth and vitality since her rise to fame in the 1980s. She effortlessly captured the essence of the teenage experience in a series of iconic films directed by John Hughes, such as Sixteen Candles, The Breakfast Club, and Pretty in Pink. These performances solidified her status as a beloved figure in popular culture.
Ringwald's charm and relatability on-screen made her a favorite among audiences and critics. She portrayed characters who faced the triumphs and struggles of adolescence with honesty and grace. As a result, her work continues to resonate with new generations, showcasing the timeless quality of her performances.
Sadie Sink
Sadie Sink, a young redhead star, has quickly emerged as a formidable talent in the entertainment industry. Her breakthrough role as Max Mayfield in the critically acclaimed series "Stranger Things" catapulted her to fame, showcasing her innate ability to breathe life into characters.
She also appeared in the Oscar-winning film, The Whale and other projects like Netflix's Fear Street. Sink's magnetic screen presence and emotional range have captured the attention of both audiences and critics alike.
Her growing body of work, which includes film and television projects, demonstrates her dedication to the craft and her desire to explore diverse roles that challenge her as an artist.
Carol Burnett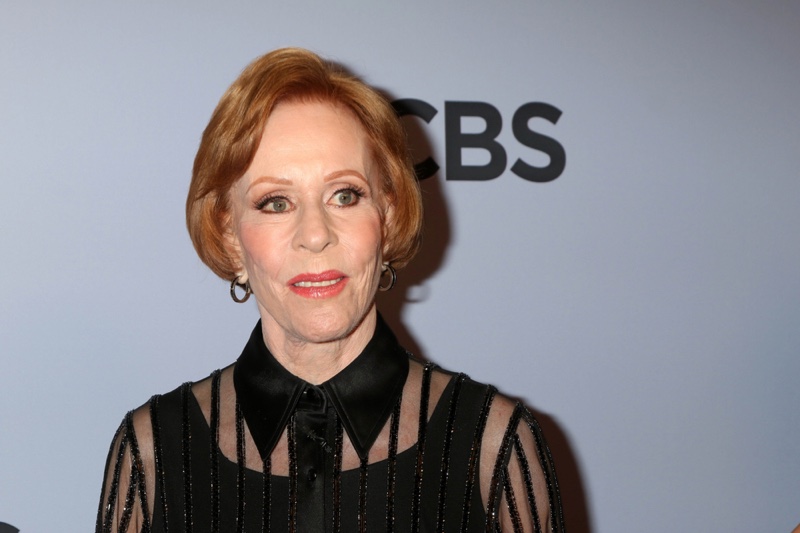 Carol Burnett, an iconic redhead in comedy, has won over audiences for decades with her unmatched wit and timing. Her groundbreaking "The Carol Burnett Show" set an enduring standard in sketch comedy, showcasing her versatile talent and unforgettable characters.
Lauded for her warmth and relatability, Burnett has received numerous accolades, including Emmys and a Presidential Medal of Freedom. Her trademark hair color and infectious enthusiasm have only added to her enduring appeal, solidifying her as a true icon in the entertainment world.
Holland Roden
Holland Roden, a talented, natural redhead, has made a name for herself in the entertainment industry through her engaging performances and undeniable charisma. Gaining recognition for her role as Lydia Martin in the popular television series Teen Wolf Roden demonstrated her ability to bring depth and nuance to her character.
She quickly became a fan favorite. Roden's acting prowess has extended beyond her breakout role as she continues to take on projects such as the Escape Room films and Hallmark movies.
Judy Greer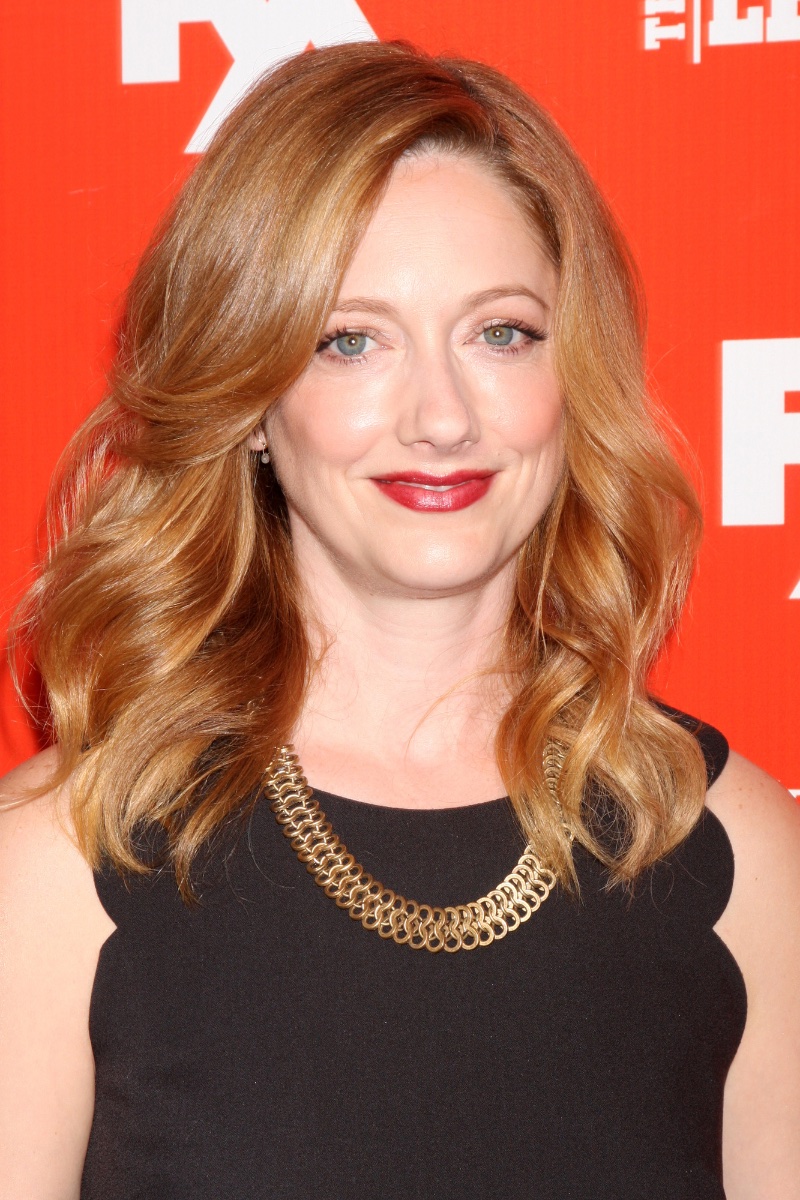 Judy Greer, a talented and versatile actress, has become known for her gorgeous red hair. With a career spanning numerous films and television series, Greer has made a name for herself as a reliable and dynamic supporting actress. Greer has demonstrated her acting range in various genres, from comedies like Arrested Development and 13 Going on 30 to dramas like The Descendants and The Village.
Kate Mara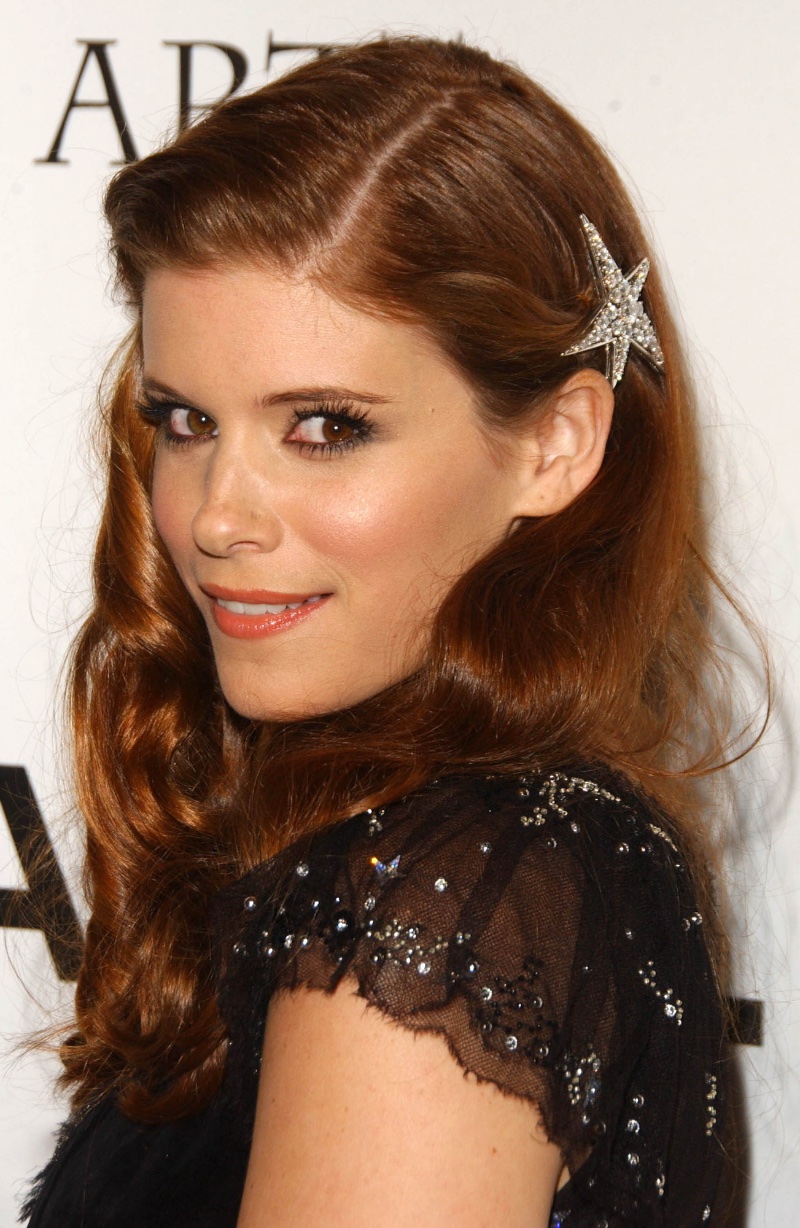 A gifted and captivating actress, Kate Mara has become well-known for her stunning red hair. With a career that includes numerous notable roles in film and television, Mara's vibrant locks have contributed to her on-screen appeal and helped establish her as a redhead icon in the entertainment world.
Mara has displayed her acting versatility through various projects, including her memorable portrayal of Zoe Barnes in the political drama series House of Cards and her role in the sci-fi thriller The Martian. Her trademark red hair has been a distinguishing feature in each of her parts, highlighting her striking appearance and enhancing her on-screen presence.
What Actresses are Natural Redheads?
Julianne Moore, Karen Gillan, Isla Fisher, Jessica Chastain, Alicia Witt, Kate Mara, Holland Roden, Sadie Sink, Bryce Dallas Howard, Madelaine Petsch, and Nicole Kidman are actresses known for their natural red hair. This distinctive feature has not only contributed to their on-screen appeal but also set them apart as unique talents in the entertainment industry.
Stars with Red Hair
The rarity of red hair in the world's population makes it a captivating and distinguishing feature for redhead actresses in Hollywood. Natural redheads, such as Julianne Moore and Nicole Kidman, as well as those who have chosen to embrace the fiery hue, like Emma Stone and Sophie Turner, have proven the transformative power of this unique hair color.
The allure of the redheaded actress transcends the realm of natural beauty, establishing these talented women as style icons and inspirations for those considering a bold new look. As the careers of these renowned actresses continue to flourish, their striking red locks will no doubt remain an integral part of their on-screen personas, making them unforgettable icons in the entertainment world.