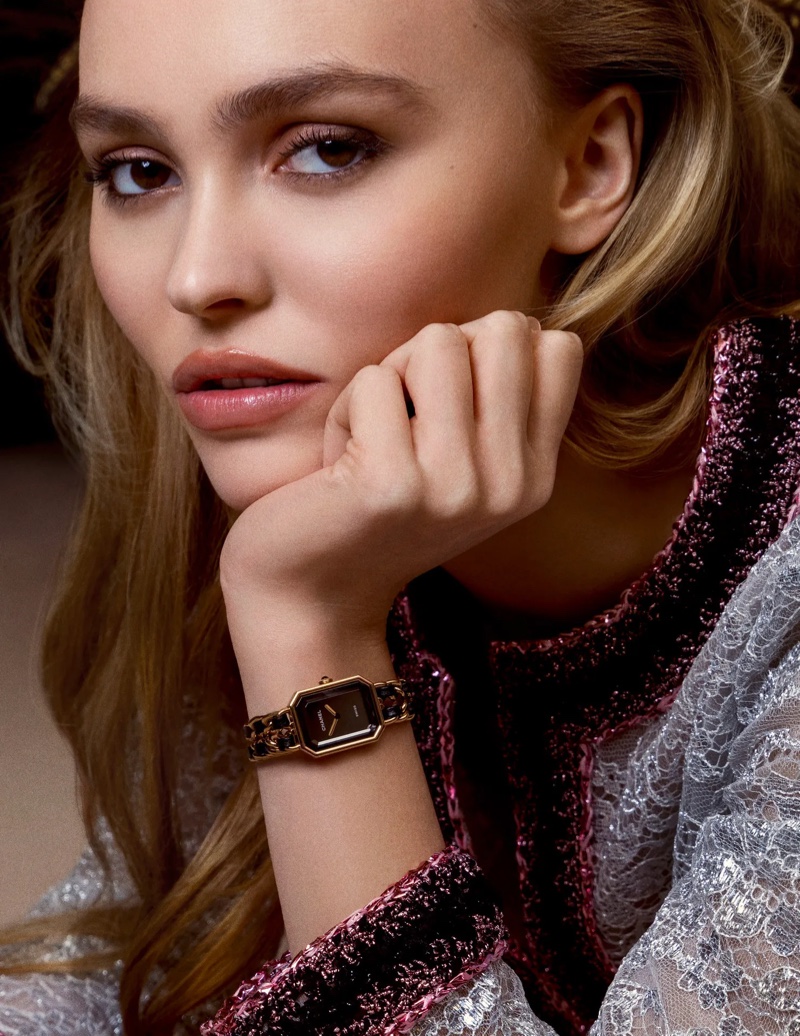 Lily-Rose Depp and Chanel—two names that are synonymous with fashion and inimitable style—have once again united their forces. Depp is now the face of the Chanel Première Édition Originale watch, a mesmerizing tribute to the brand's legacy. The watch is a declaration of artistic intent.
One image showcases Depp in a Chanel tweed ensemble, sparkling and accentuated by intricate lace details. But your eyes can't help but be drawn to the watch wrapped around her wrist.
Chanel Première Édition Originale Watch Campaign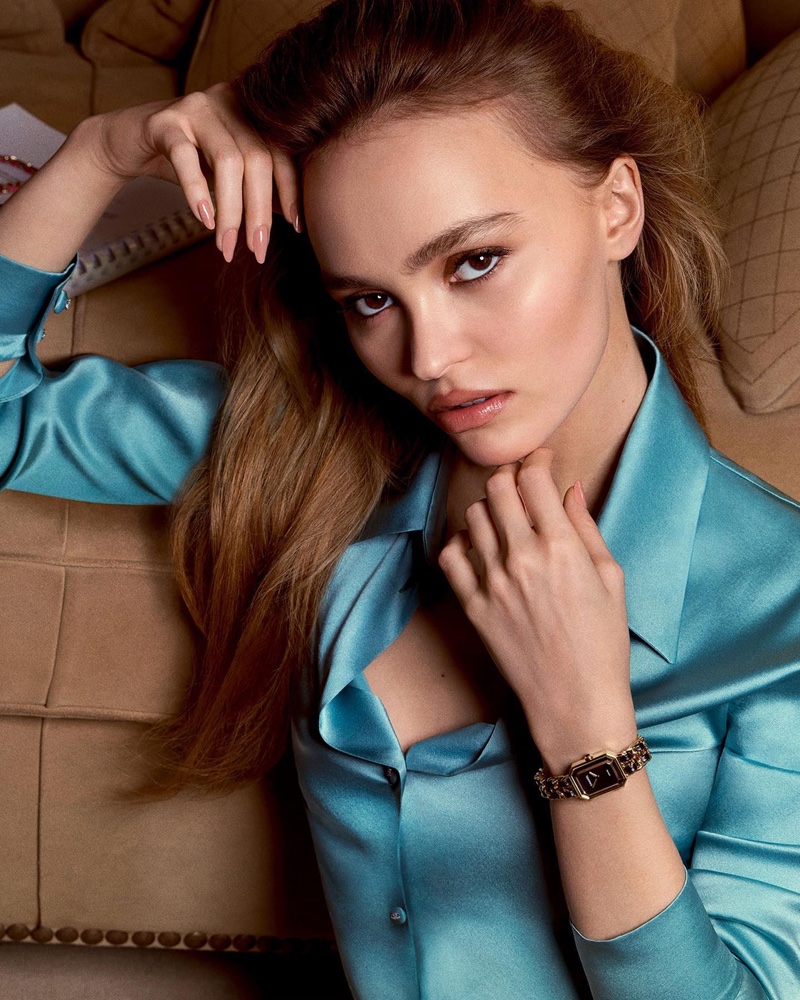 "Inspired by the codes of the house, this creation with distinctive lines evokes the stopper of the N°5 fragrance bottle," the brand shares. It's an accessory that melds seamlessly with Chanel's rich tapestry of iconic elements.
Its flexible chain bracelet intertwined with leather mimics the chains of iconic Chanel handbags. The black-lacquer dial features golden hands and dismisses numerals entirely, epitomizing the fashion house's aesthetic.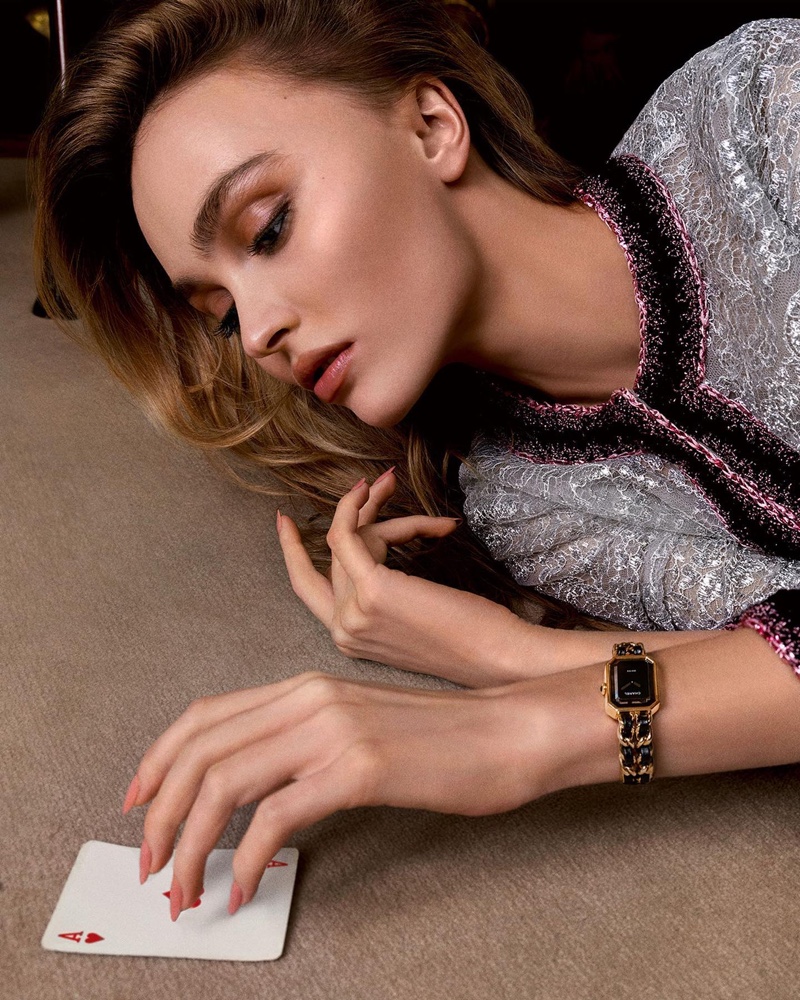 The Chanel Première Édition Originale watch campaign was shot by renowned photographers Inez & Vinoodh in Gabrielle Chanel's apartment at 31 rue Cambon in Paris.
Depp is no stranger to the world of Chanel. Her love affair with the brand has been long-standing. She has recently worn the label on a Vogue Australia cover and posed with the Chanel 22 bag. She's not just a muse but an embodiment of what modern Chanel represents—youth, elegance, and a dash of rebellion.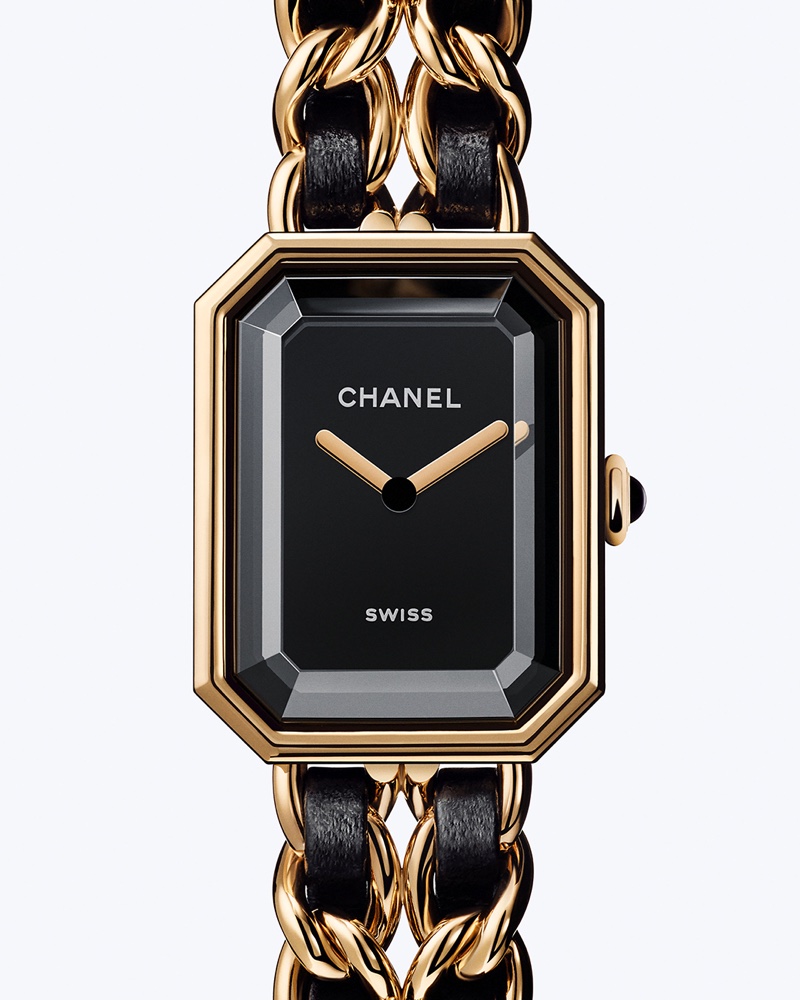 While the spotlight shines on the Première Édition Originale watch now, let's not forget the continuous innovations of Chanel. Their No. 5 fine jewelry collection and the 2023 fall-winter pre-collection have also been drawing attention, adding exciting chapters to the house's evolving narrative.