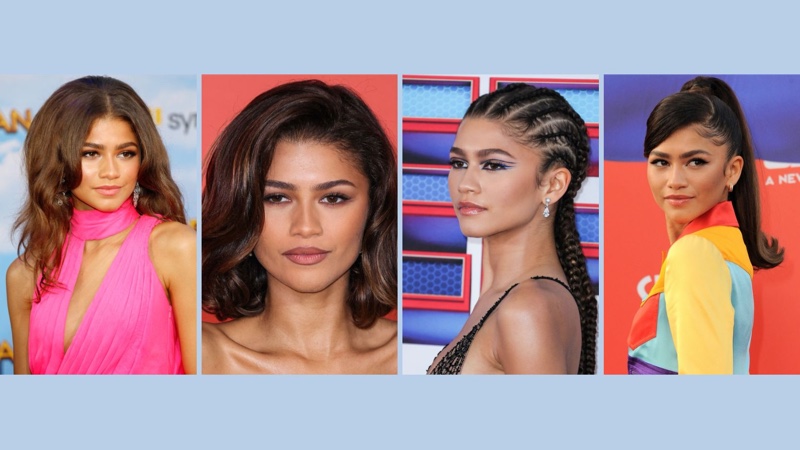 Much like her style, Zendaya's hair is a canvas for creativity and inspiration. The Euphoria star has done it all. From classic bobs to curly manes and daring pixies, this hair chameleon never ceases to surprise and inspire.
Whether you're aiming for timeless chic or bold statements, the actress' versatile hair portfolio offers a masterclass on how to own every look. So, buckle up and get your hairpins ready; we're about to dive deep into Zendaya's most iconic hairstyles.
What is Zendaya's Natural Hair?
So what does her natural hair look like? Zendaya has naturally curly hair with a curl pattern of 3A. This means her natural texture features a large yet defined curl in a springy S shape, according to Carol's Daughter. When it comes to her hair color, it is naturally medium brown.
In the past, she has stated that she follows the curly girl routine and dries her hair with a microfiber cloth. In 2017, she showed off a mirror selfie of her natural curls growing back after heat damage.
Zendaya Hair Looks
Brown Bob with Side Part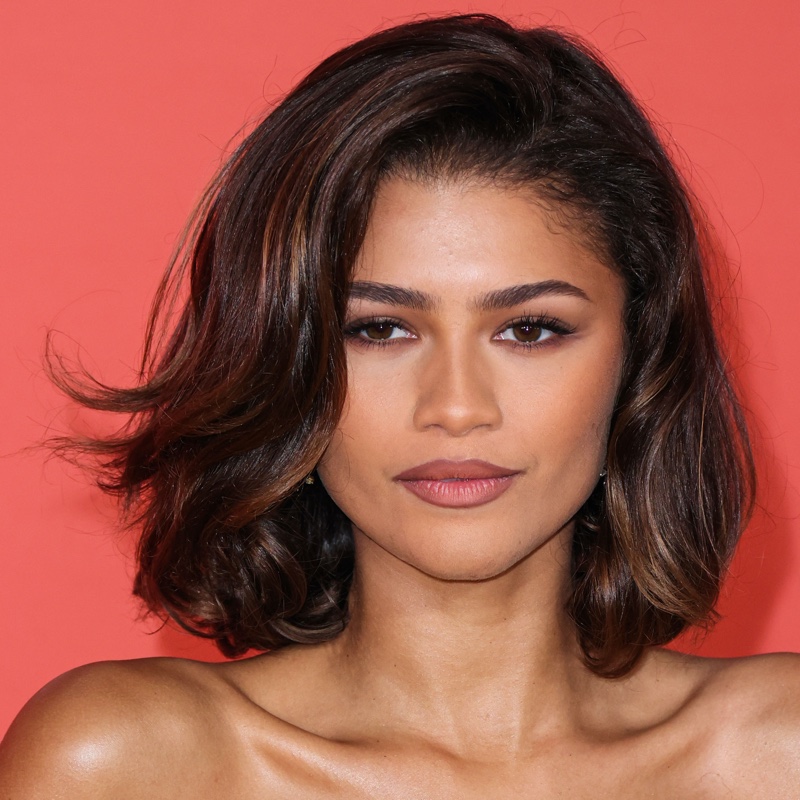 Zendaya's brown bob with a side part is all about sophistication. Debuting the new bob this year, it's a short, stylish haircut that's both classic and trendy. This look is easy to manage but makes a big impact, perfect for looking mature but still fun.
To get the look, hairstylist Tai Simons used OGX products, including the Silk Blowout Spray, Coconut Curls Decadent Creamy Mousse, Coconut Milk Anti-breakage Serum, and Organ Oil Penetrating Oil.
Messy Updo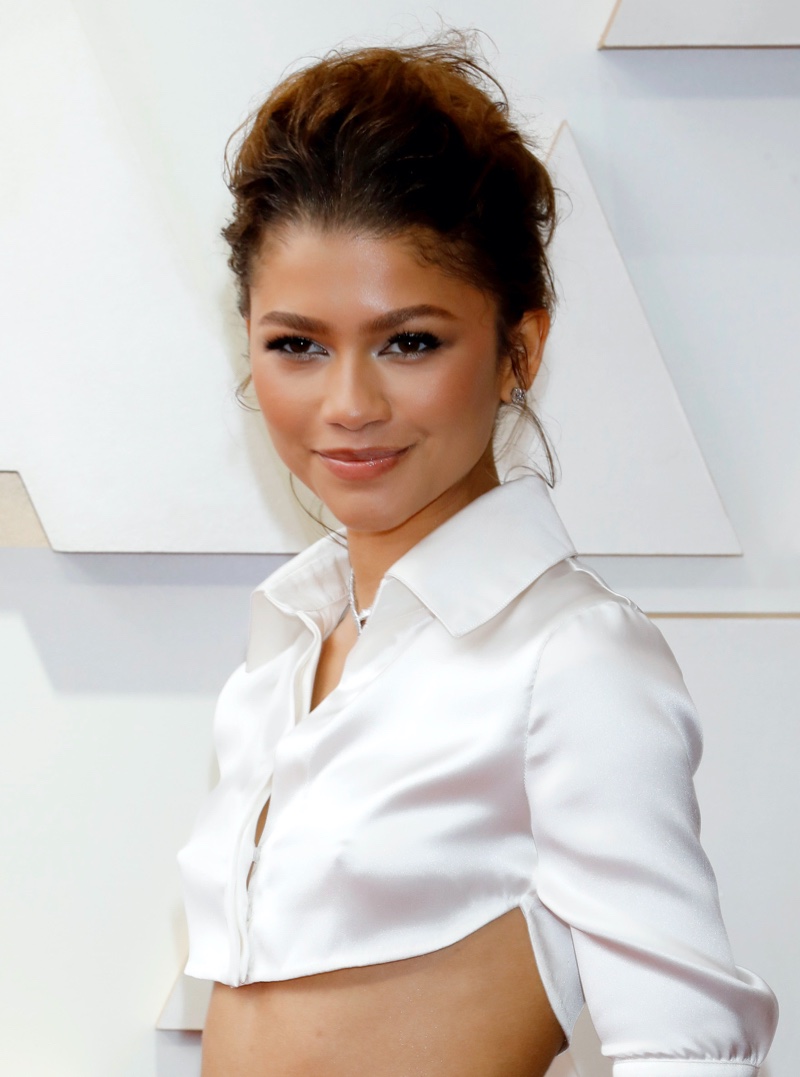 The messy updo is Zendaya's go-to for timeless chic. It looks effortless but is actually super stylish. This updo is great because it's relaxed but still perfect for special occasions like the 2022 Oscars. You can think of it as the best of both worlds.
Euphoria Waves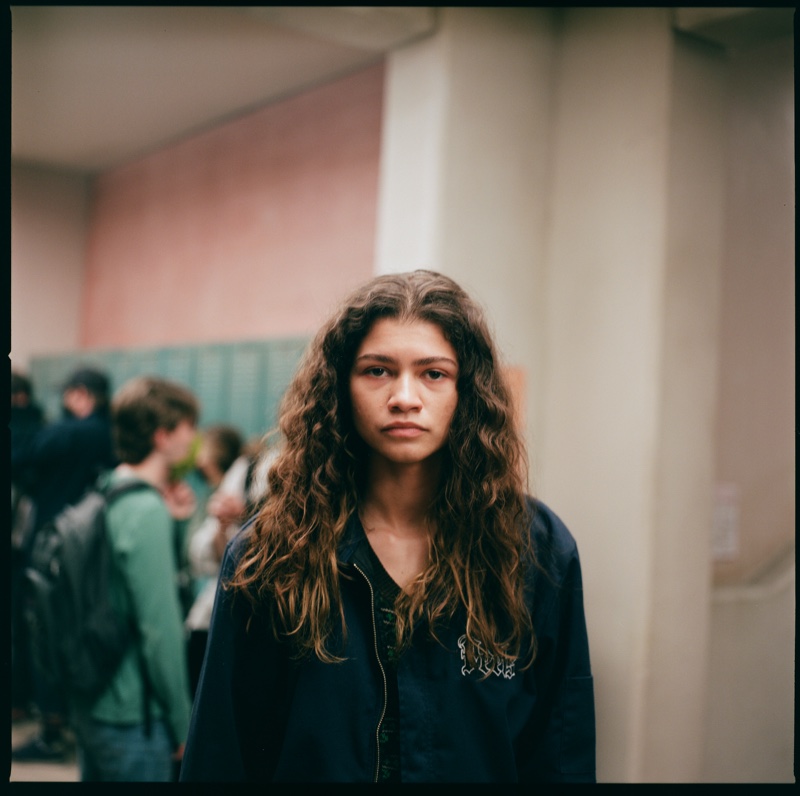 With her Emmy-winning role as Rue in Euphoria, Zendaya shows off an understated hairstyle. The show's head of hair department, Kim Kimble, works on her wavy strands for the show. Far from her glamorous red carpet looks, the style is messy and undone, reflecting her character's troubled mindset on the show.
Cornrow Braids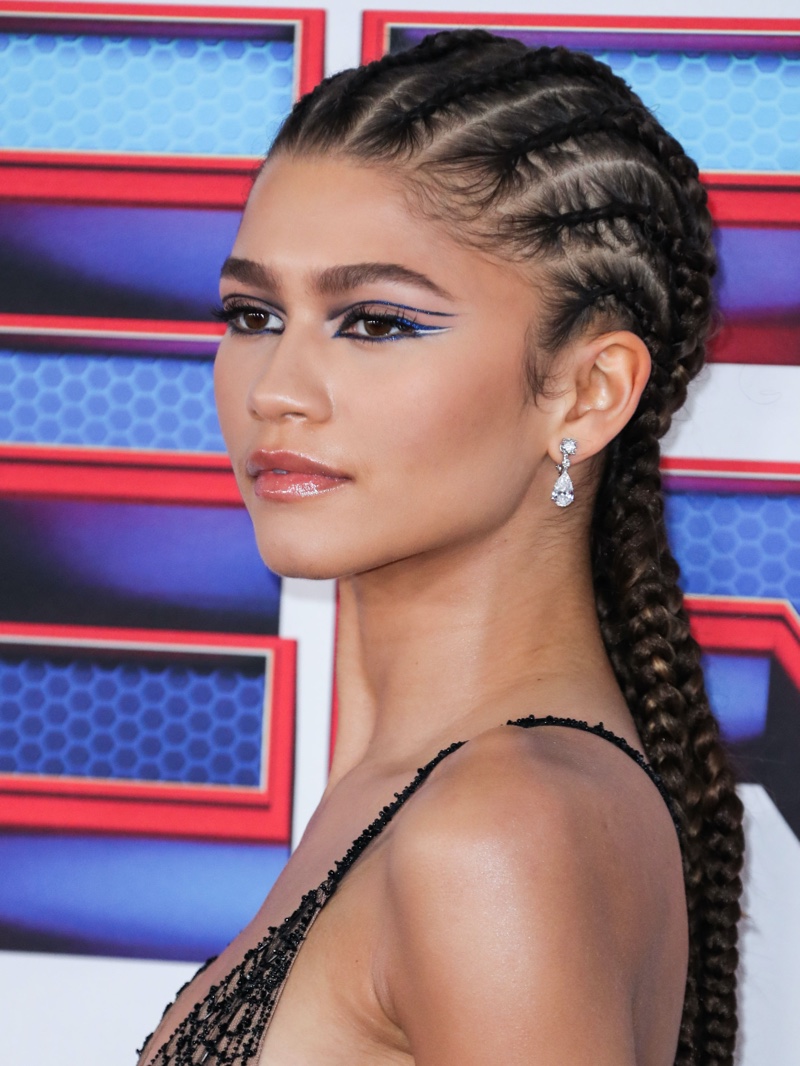 Zendaya's cornrow braids are not just a hairstyle; they're a tribute to culture and artistry. At the Spider-Man: No Way Home premiere, she paired the look with a graphic eye makeup look. These cornrows are intricate, bold, and truly eye-catching.
Y2K Ponytail with Flipped Ends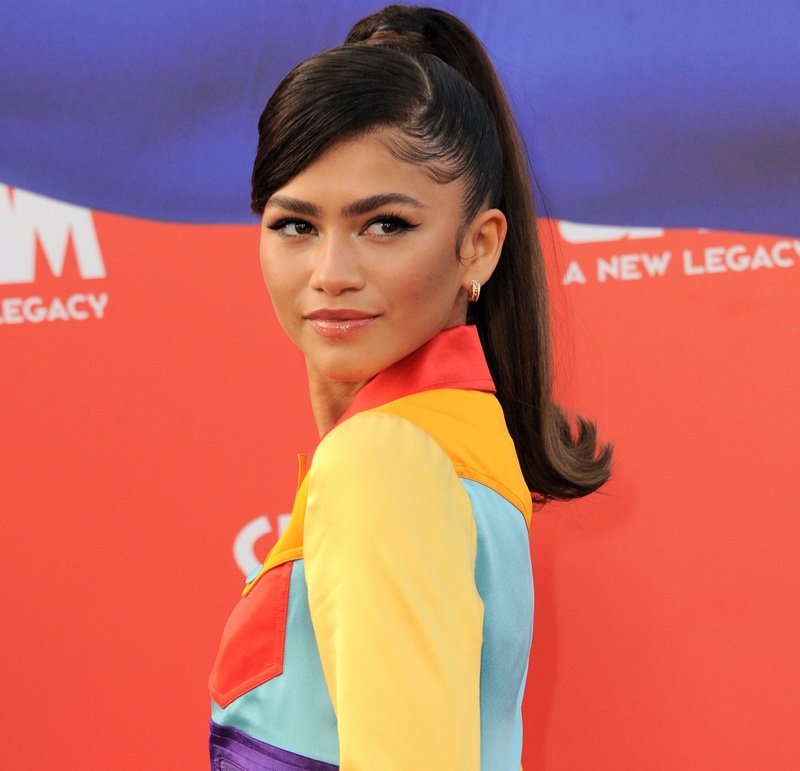 Zendaya brings back the early 2000s hair with a ponytail that's both nostalgic and fresh at the Space Jam: A New Legacy premiere. The flipped ends add a playful twist, turning an everyday style into a flirty, retro-inspired statement. It's a perfect blend of past and present.
Red Waves with Side Part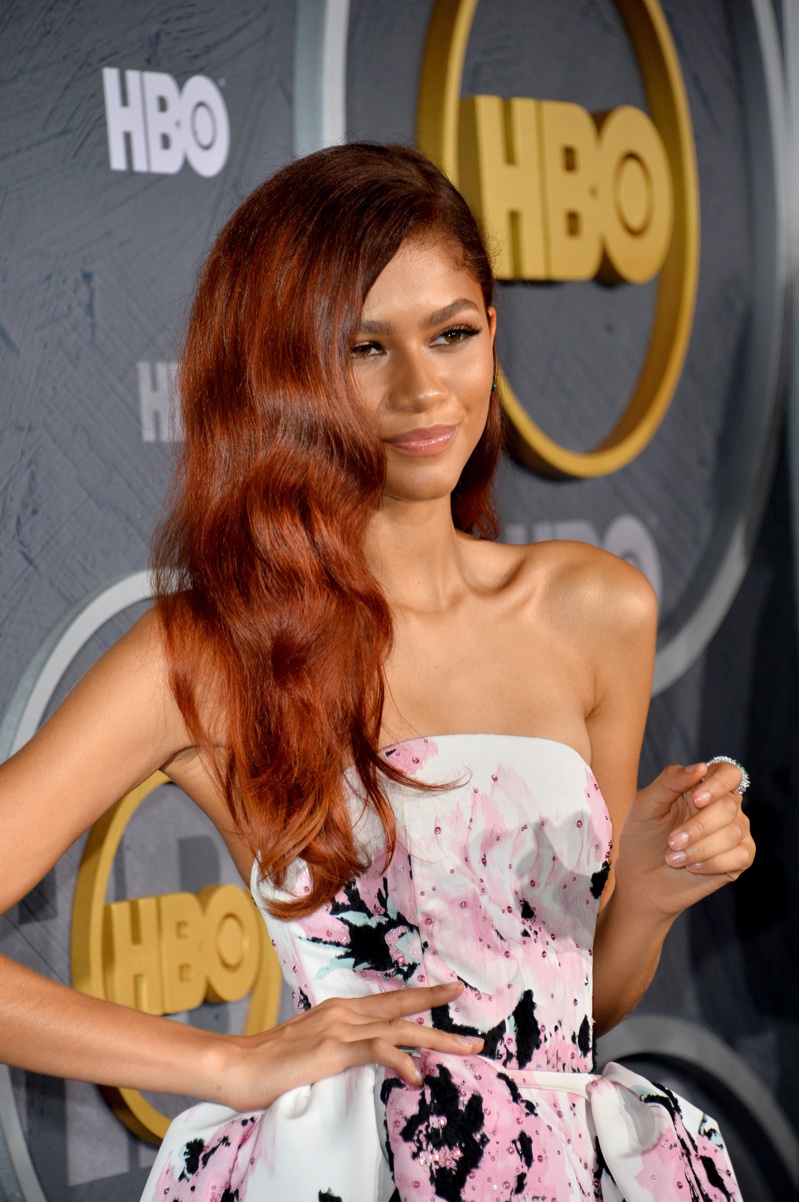 Switching up her hair color, Zendaya's red hair in chic waves is a fiery masterpiece. The side part adds an extra layer of drama, creating a voluminous look that's undeniably captivating. The curls offer body and bounce, making this style a red carpet-winner.
Straight & Sleek Red Hair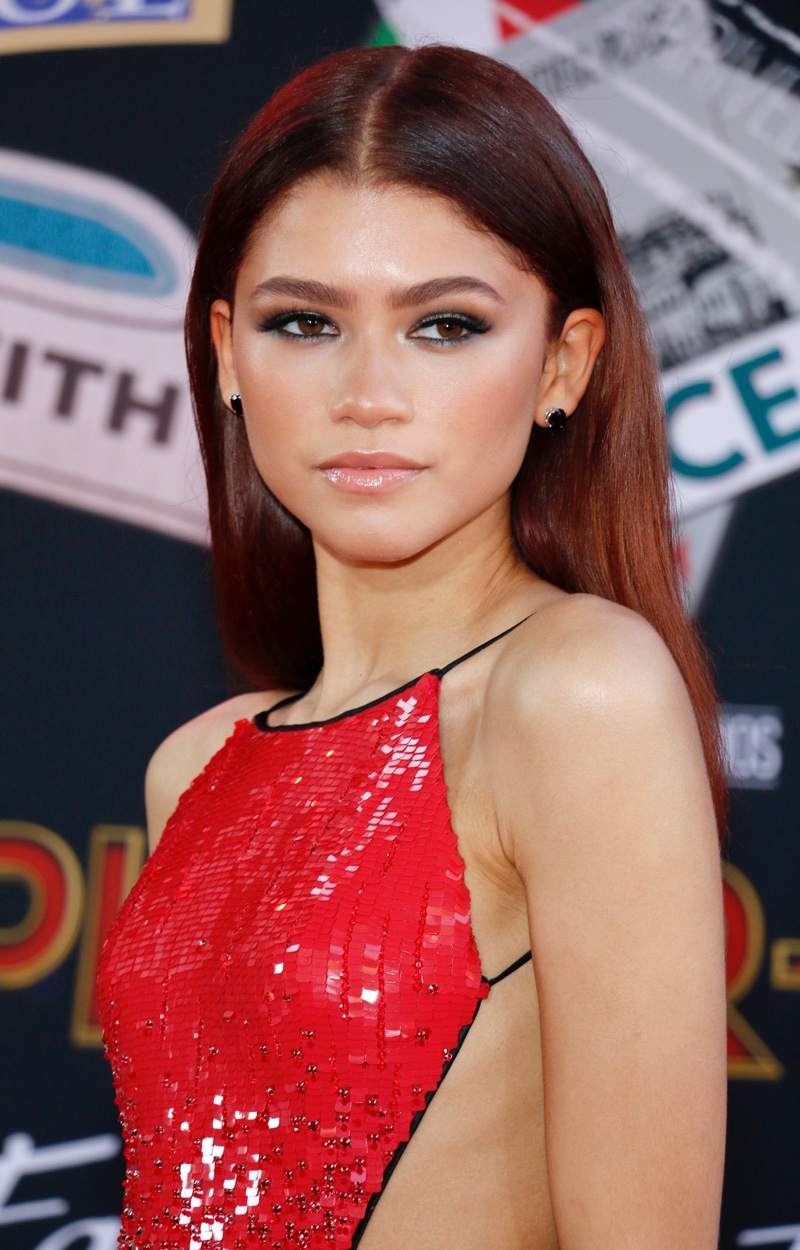 With her straight, sleek red hair, Zendaya captures minimalist elegance. The vibrant auburn hue shines even brighter thanks to the hair's silky texture, proving that sometimes simplicity is the ultimate sophistication. A true lesson in less-is-more chic.
Long Brown Hair with Undone Curls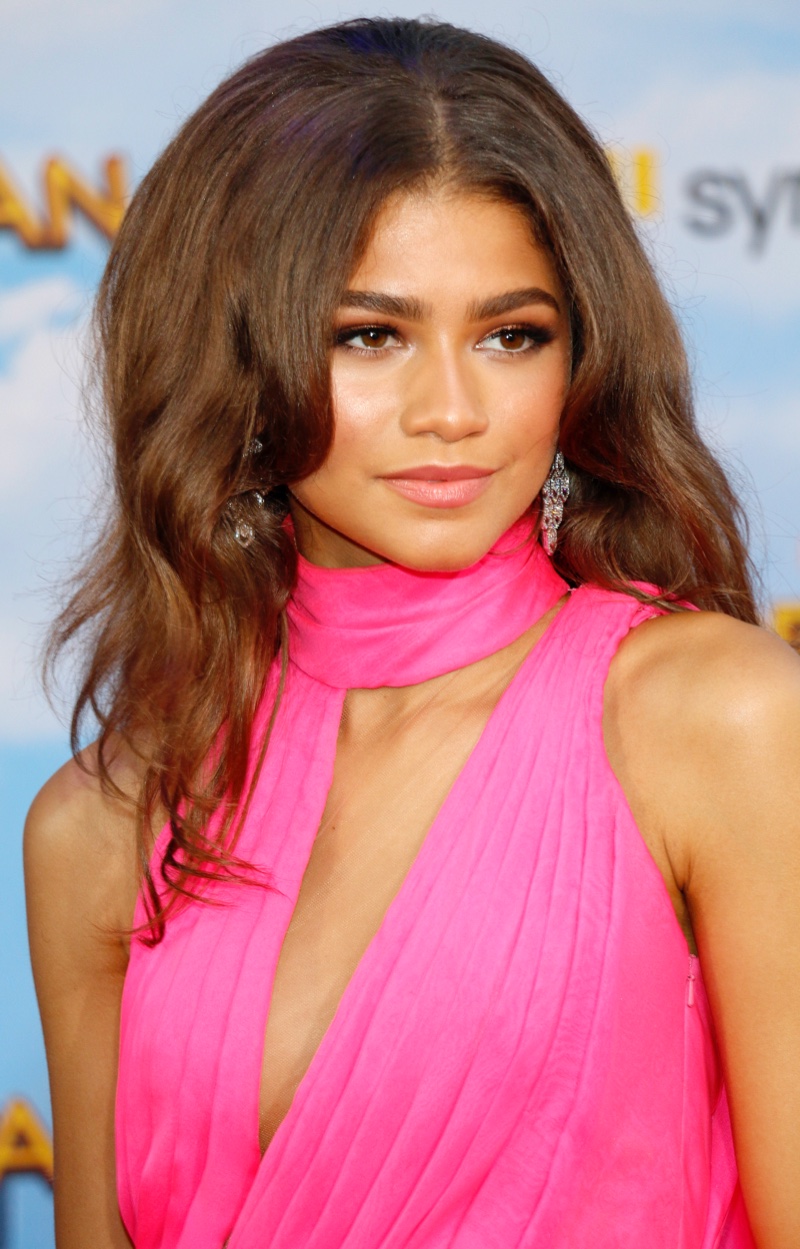 Zendaya's undone curls serve up elegance. This long, brown style mixes relaxed curls with a hint of texture for a "woke-up-like-this" chic. Slightly teased at the crown, it channels Barbarella vibes. It's a versatile look that's as fitting for the daytime as for an evening out.
Retro Bob with Bangs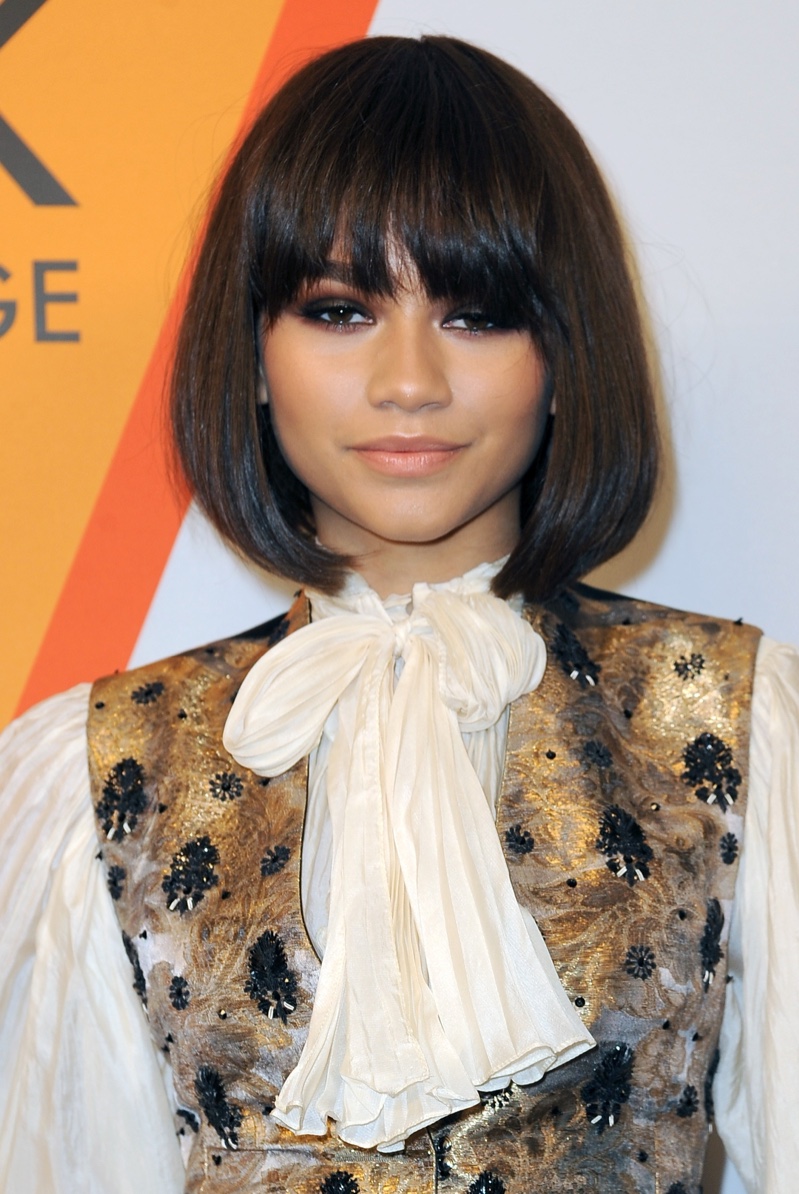 The retro bob and bangs combo is a nod to yesteryears, and Zendaya makes it look timeless. This style offers a vintage flair while keeping a modern edge, making it ideal for those who love classic beauty with a twist.
Short Finger Waves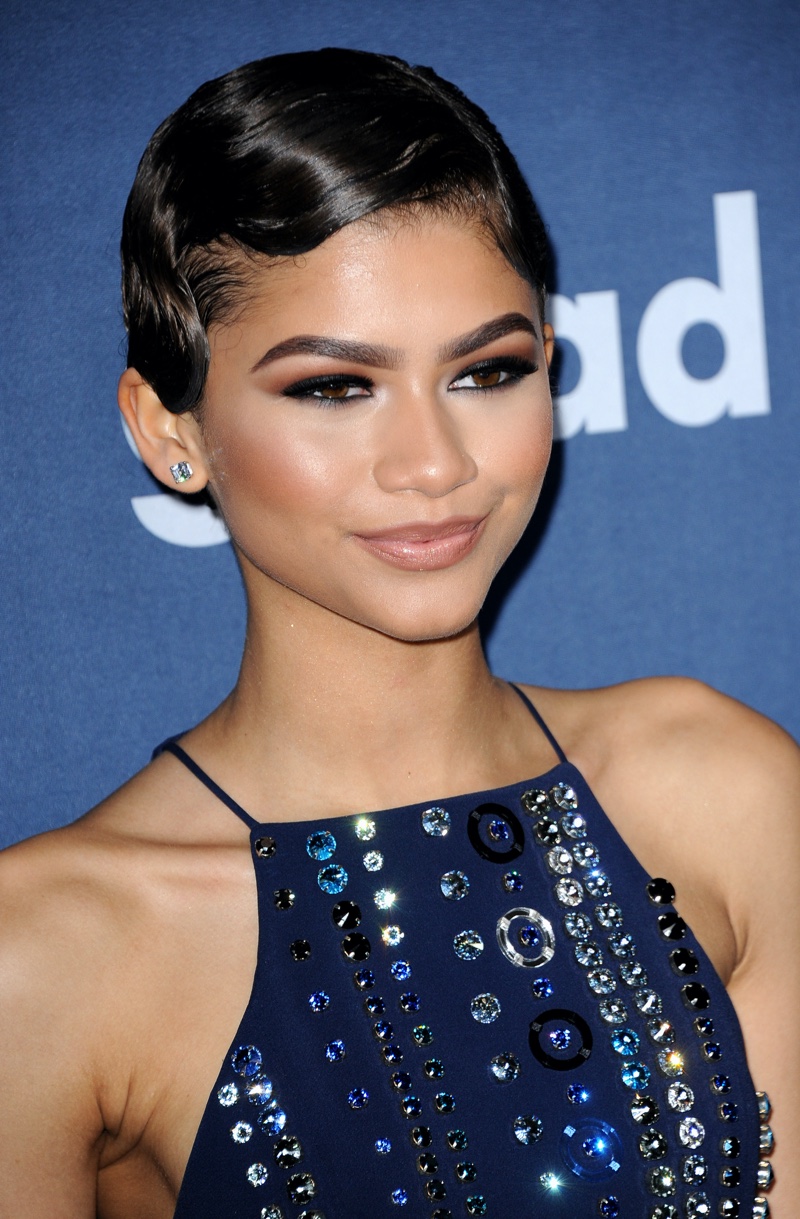 Zendaya's finger waves are an example of sculpted elegance. Rather than cut her hair, she wore a wig. But if you have long hair, you can still get the look by pinning your tresses. It's a throwback to 1920s Old Hollywood glam but still feels contemporary.
Straight Brown Bob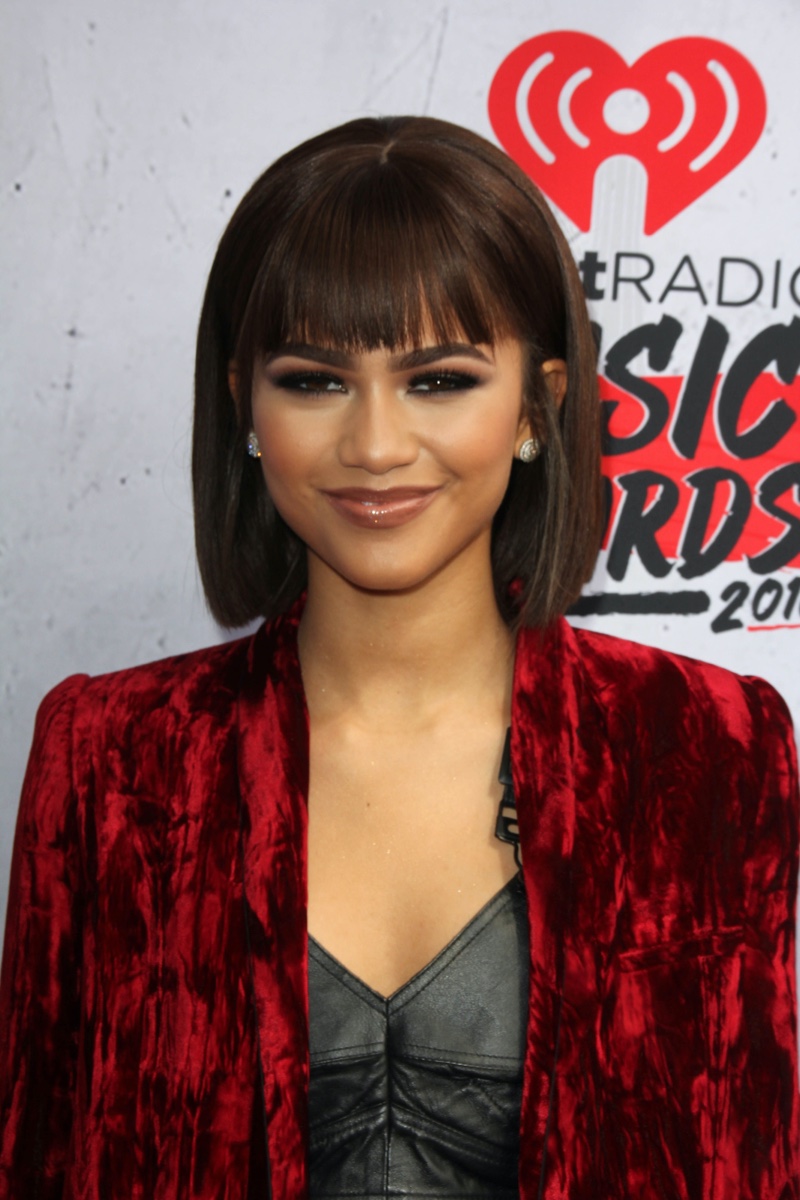 Zendaya's straight brown bob is sleekness personified. With its one-length cut and smooth texture, this look is a go-to for anyone wanting to exude both simplicity and class. It's understated but far from forgettable.
Long Waves with a Center Part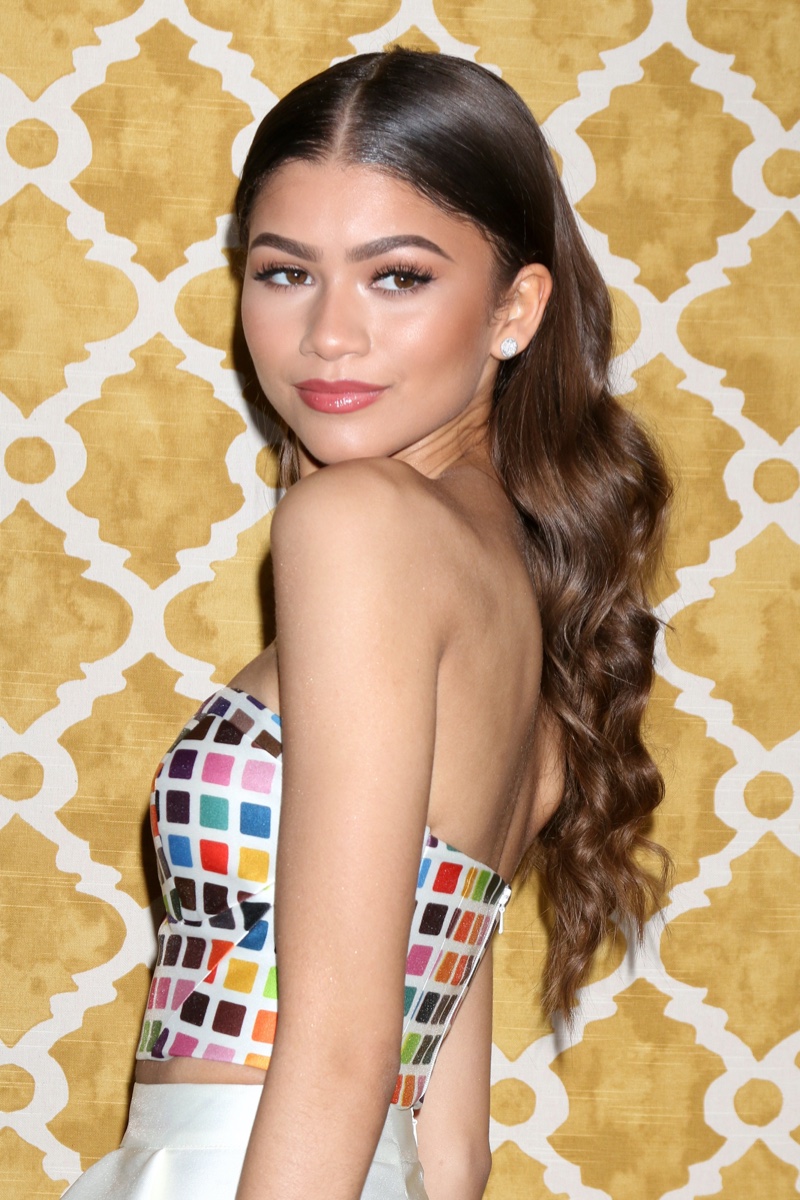 Long waves with a center part are the epitome of evening chic. The symmetrical parting adds balance, while the waves bring in natural movement. This look is a lesson in how to be effortlessly glamorous and down-to-earth simultaneously.
Short Blonde Pixie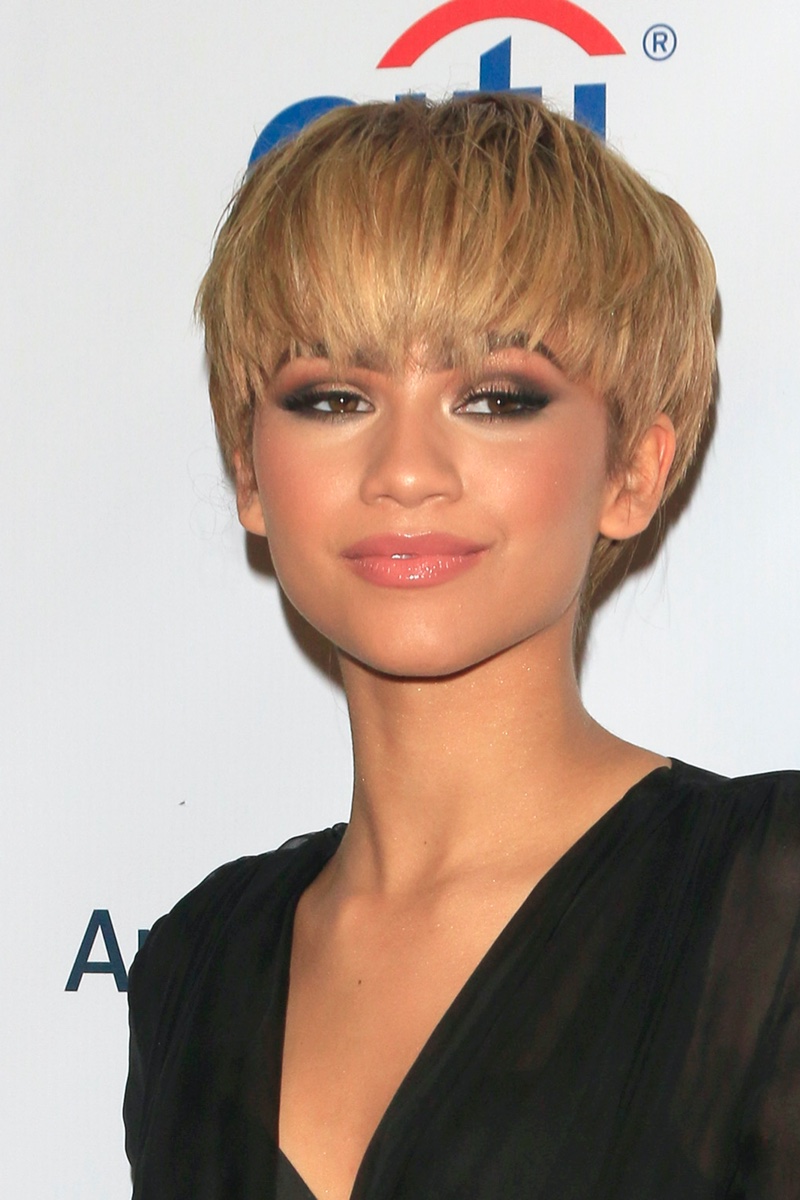 In a daring departure, Zendaya's blonde pixie cut showcases edgy sophistication. This cropped style not only highlights her facial features but also adds a layer of modernity that's hard to ignore. It's bold, it's fresh, and it's utterly Zendaya.

Wavy High Ponytail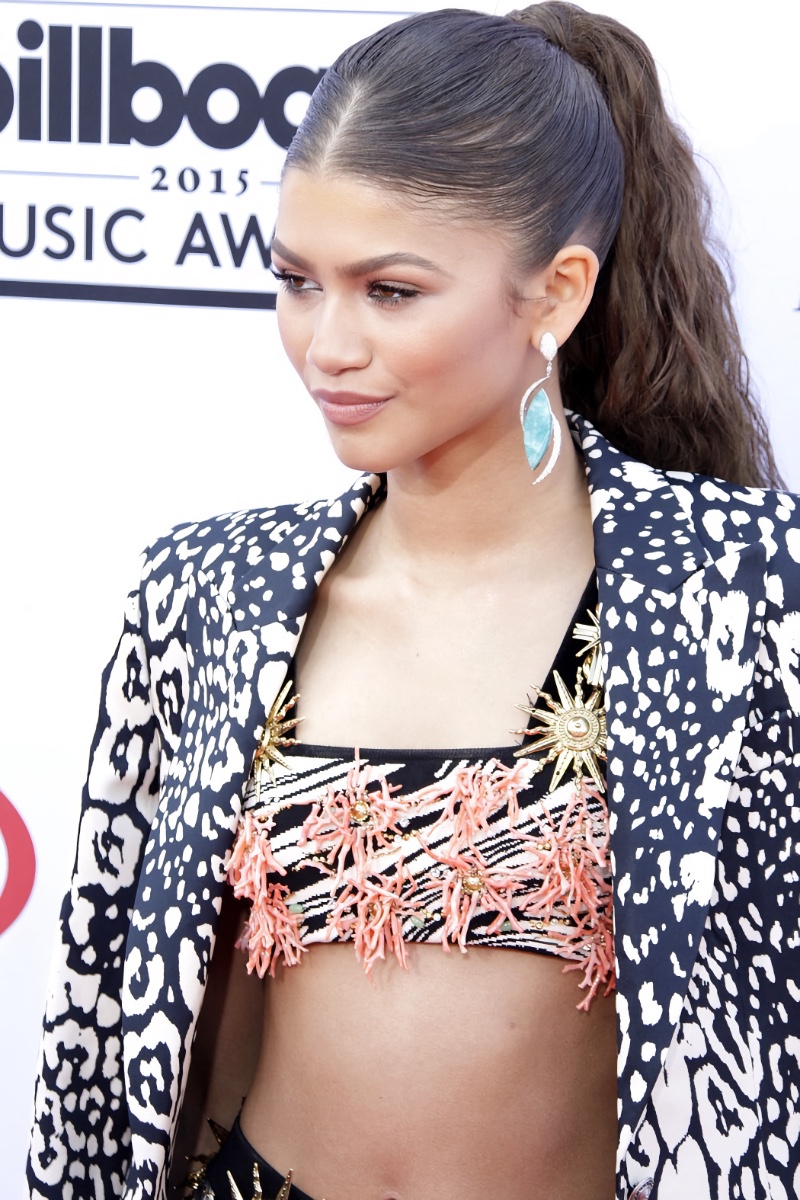 Zendaya's high ponytail with waves is more than just a simple updo—it's a showstopper. Sleek, polished, and always stylish, this look screams confidence. It's perfect for feeling like a superstar, whether you're on the red carpet or just at school.
Mushroom Haircut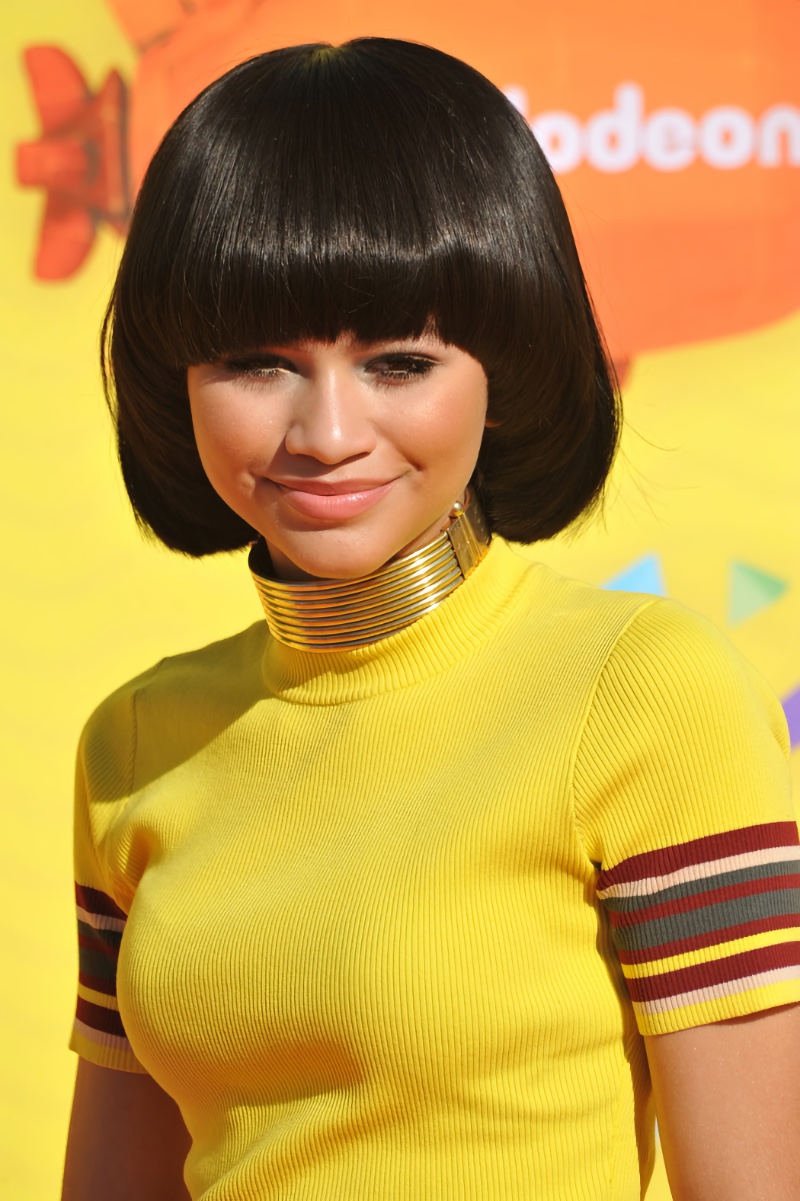 Who knew a mushroom cut could be so cool? Zendaya takes this 70s-inspired look and makes it awesome. With unique layers and texture, this haircut is a bold way to stand out and show your personality.
Half Up, Half Down with Waves
Zendaya's half-up, half-down style with waves offers the best of both worlds. The lifted crown adds height and drama, while the loose waves inject a laid-back flair. The waist-length tresses also bring some serious drama to her colorful outfit.
Black Short Hair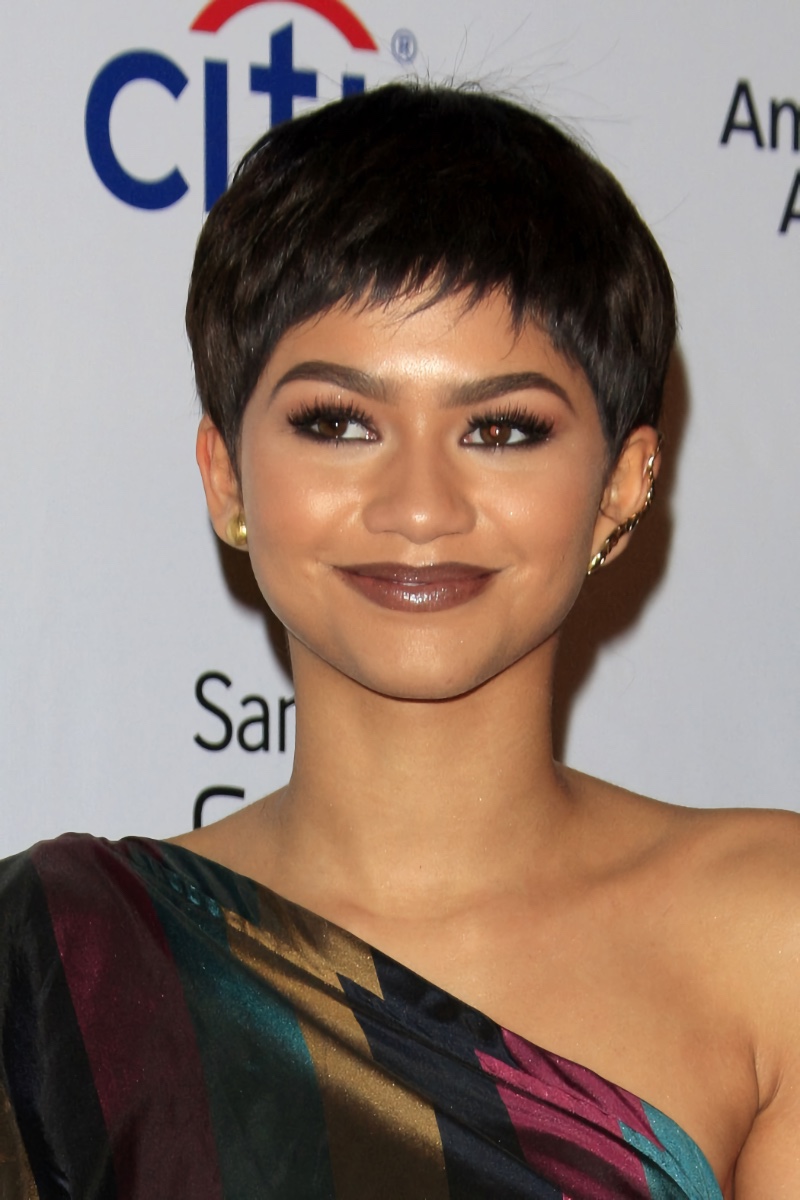 With her black short hair, Zendaya made a dramatic transformation. This look strips away all frills, emphasizing her features and adding a sophisticated, mysterious allure.
Top Knot Bun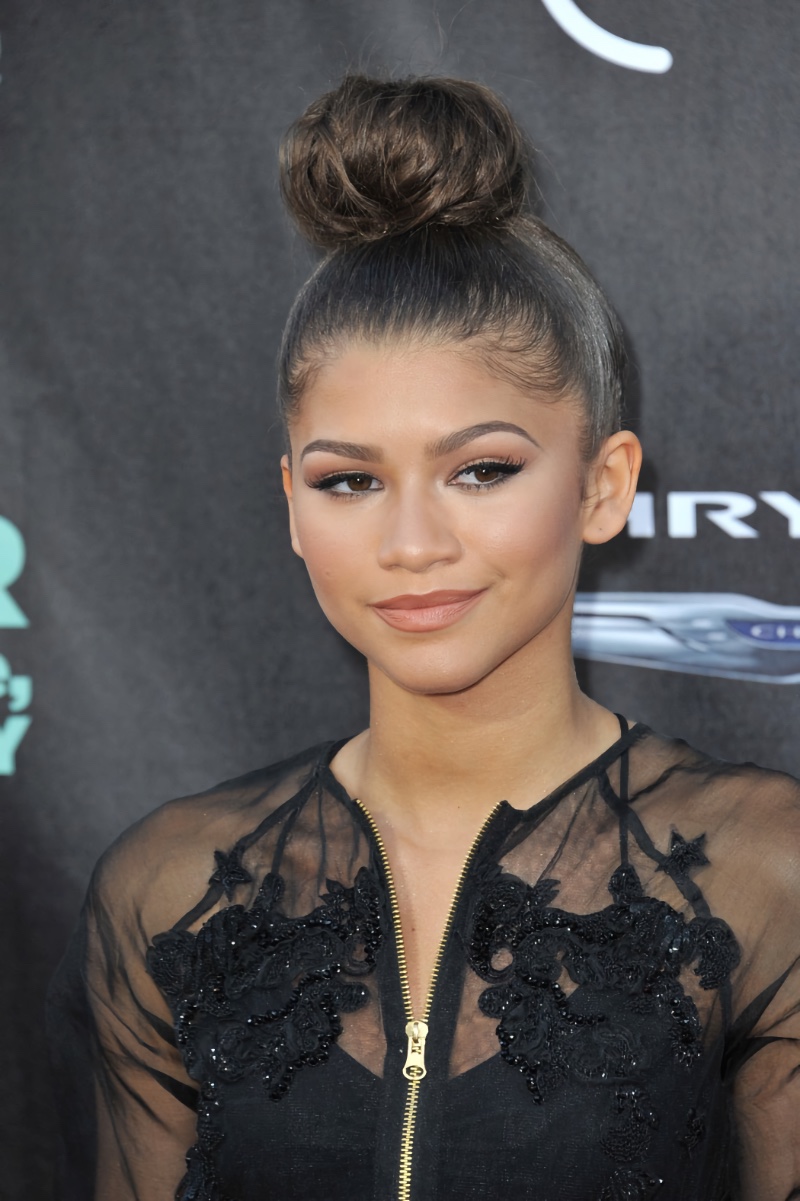 Zendaya's top knot bun is elegance elevated—literally. This updo isn't just functional; it's a style statement. The bun sits high, adding an elongated effect to her profile, while the sleek finish keeps it classy and refined.
Slicked Back & Simple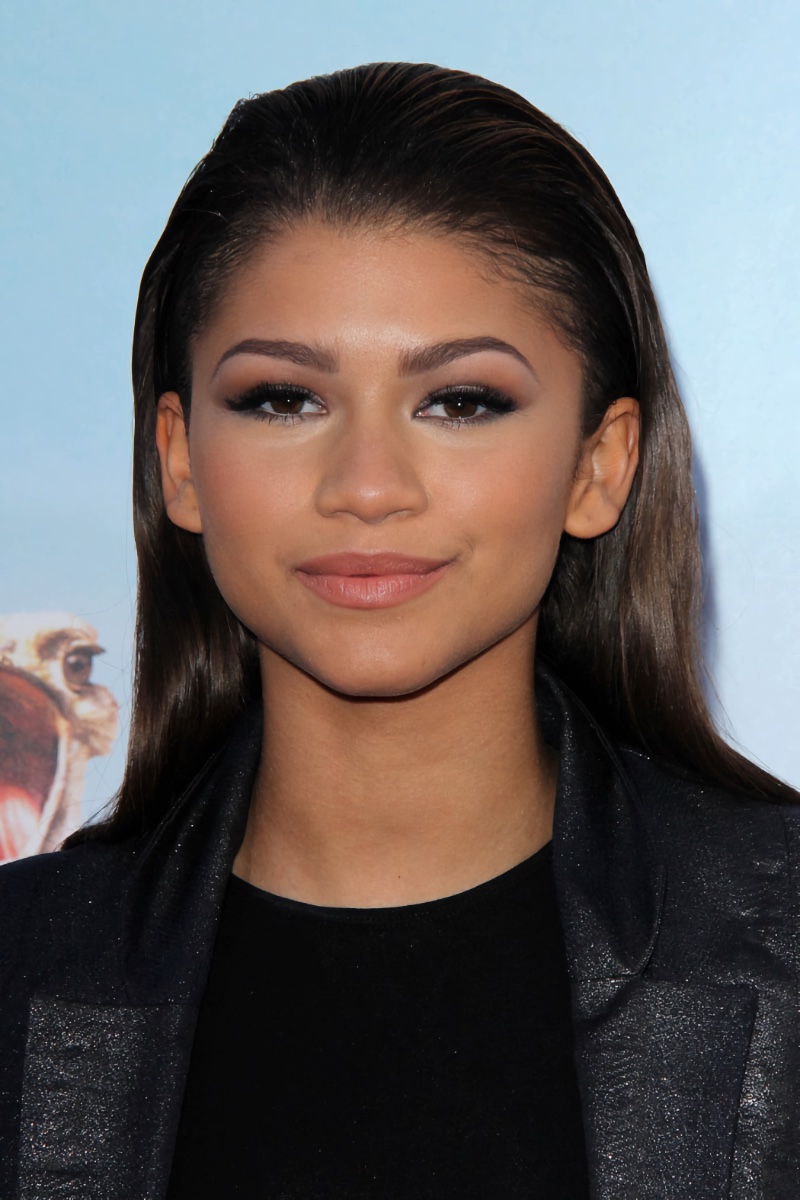 The A-list star's slicked-back style is the epitome of minimalist glamour. With not a hair out of place, this look puts the focus on her outfit. It's a no-fuss, high-impact style that speaks volumes through its simplicity. You can get the look with your favorite gel.
Straight & Waist Length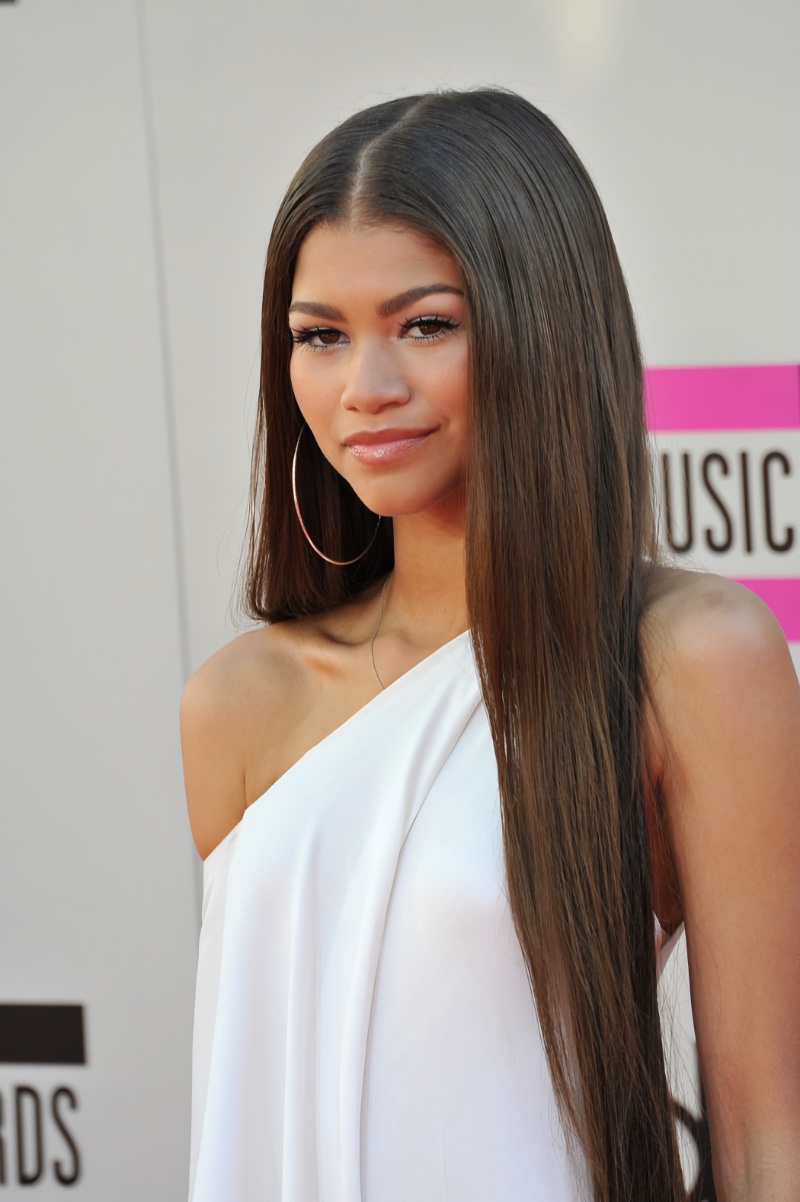 Zendaya's waist-length hair is a tribute to 70s hairstyles. The straight strands create a waterfall effect that's mesmerizing in its own right. It's a look that's perfect for making a grand entrance.
Full & Curly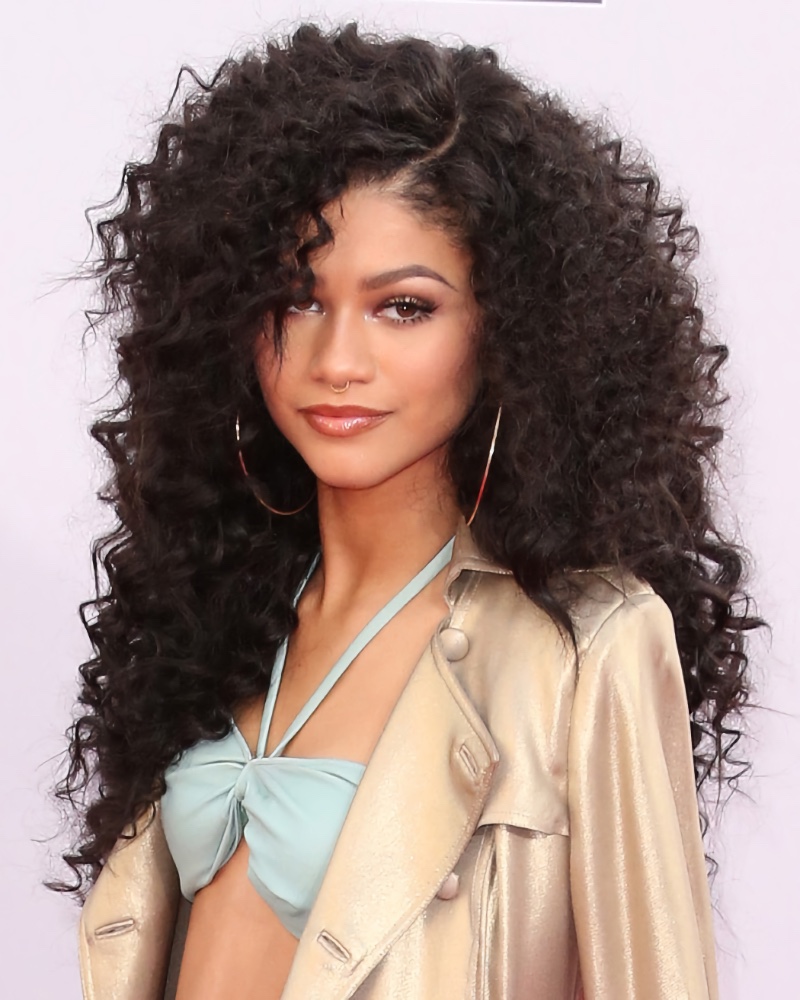 With her full, curly mane, Zendaya celebrates texture and volume. The curls add a playful, vivacious vibe that's impossible to ignore. This look isn't just a hairstyle; it's an entire mood of boundless energy and charm.
Youthful & Wavy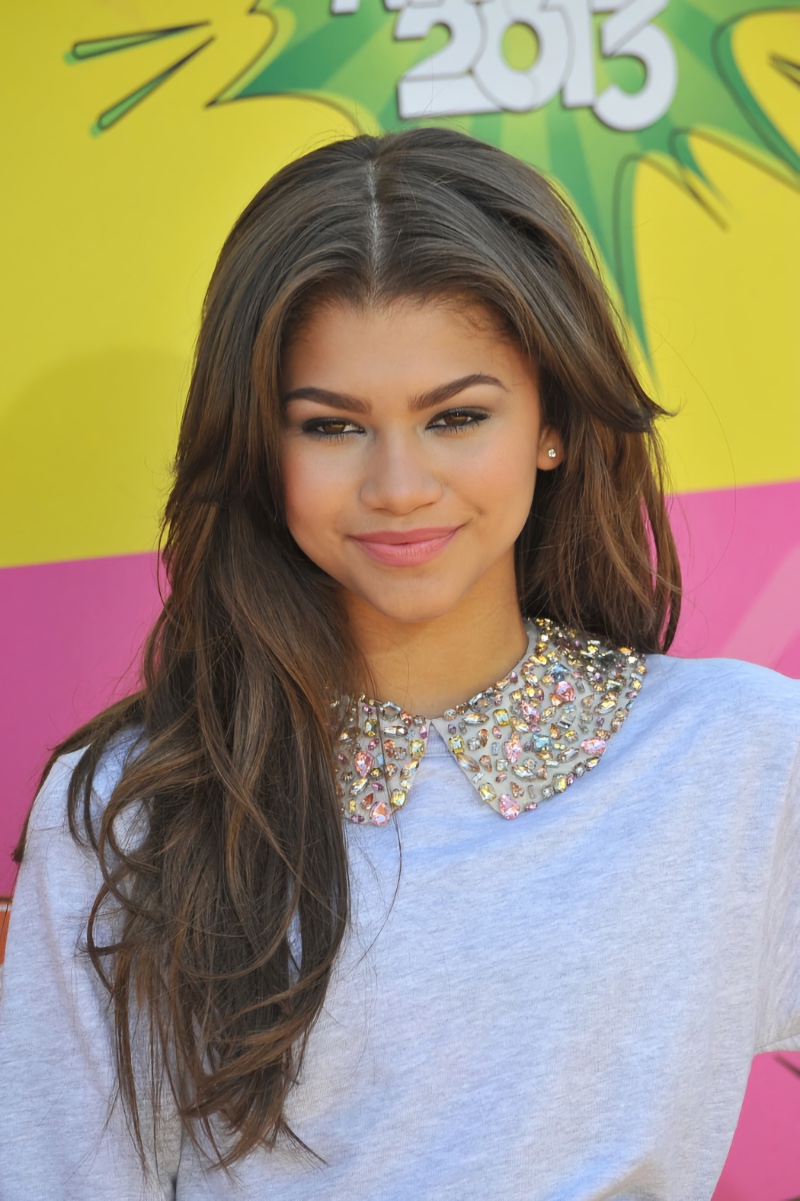 Back in 2013, Zendaya showed off a wavy style that is like a breath of fresh air. The loose waves add a playful twist to a classic long-hair look. It's young, fun, and a go-to style for anyone wanting to capture a carefree vibe.
Zendaya's Hairstyle Legacy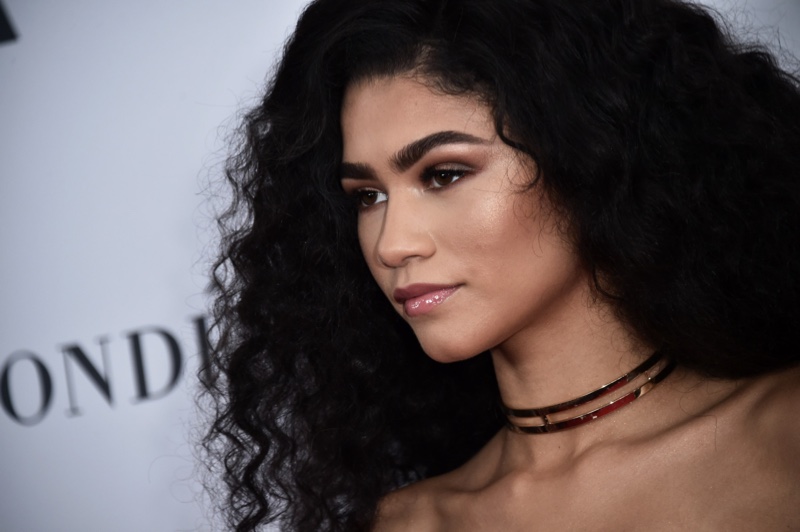 Zendaya's hair is a lesson in versatility and self-expression. From social media to the red carpet, she knows how to give inspiration. Each look tells a story, capturing a different facet of her unique style.
In a world of ever-changing trends, the actress proves that the best accessory is confidence, worn in a myriad of shades, lengths, and textures. Her hair portfolio is a treasure trove of inspiration, making us all eager to see what she'll do next.