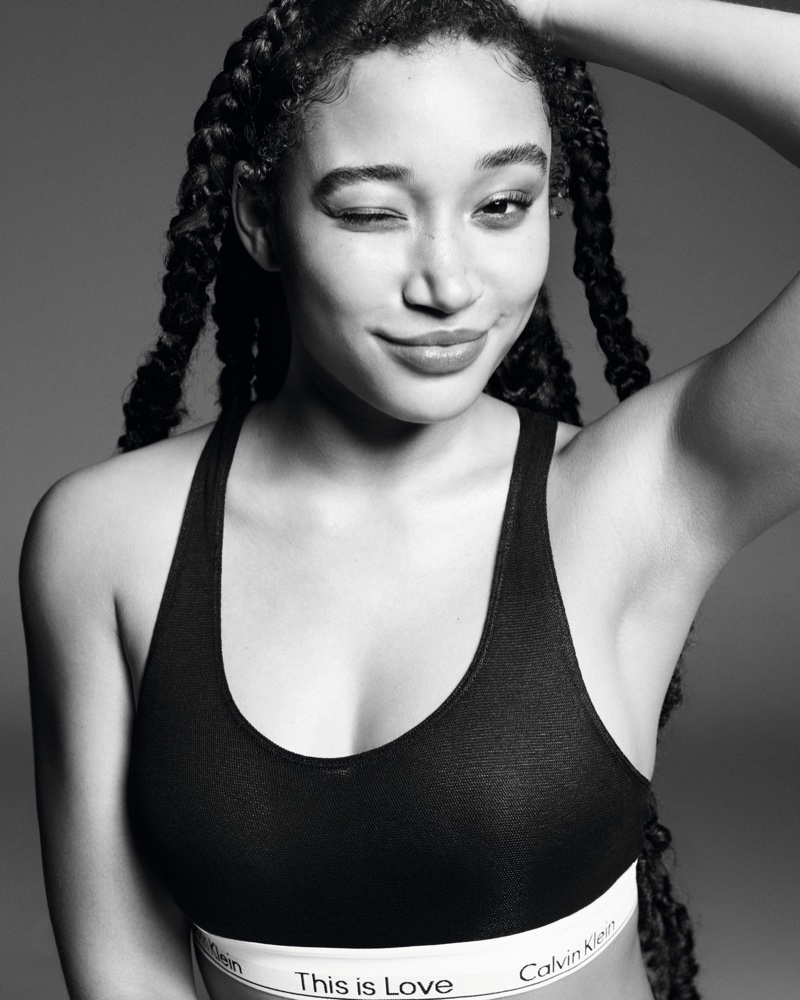 Calvin Klein proudly unveils Let It Out, a remarkable Pride 2023 campaign celebrating the LGBTQIA+ community. Fronted by actor Amandla Stenberg, the campaign is captured through the lens of Karim Sadli. Shifting from the vibrant hues of the previous collaboration with Jennie of BLACKPINK and the unforgettable spring 2023 campaign, Calvin Klein now embraces black and white images that exude authenticity.
Amandla Stenberg for Calvin Klein Pride 2023 Campaign
Stenberg, a star known for her compelling performances and trailblazing spirit, fearlessly embodies the collection, having previously graced the Chanel Coco Crush advertisements. This Is Love, as the Calvin Klein Pride 2023 collection is aptly named, embraces a vibrant rainbow color palette that's integrated with striking color-blocking techniques.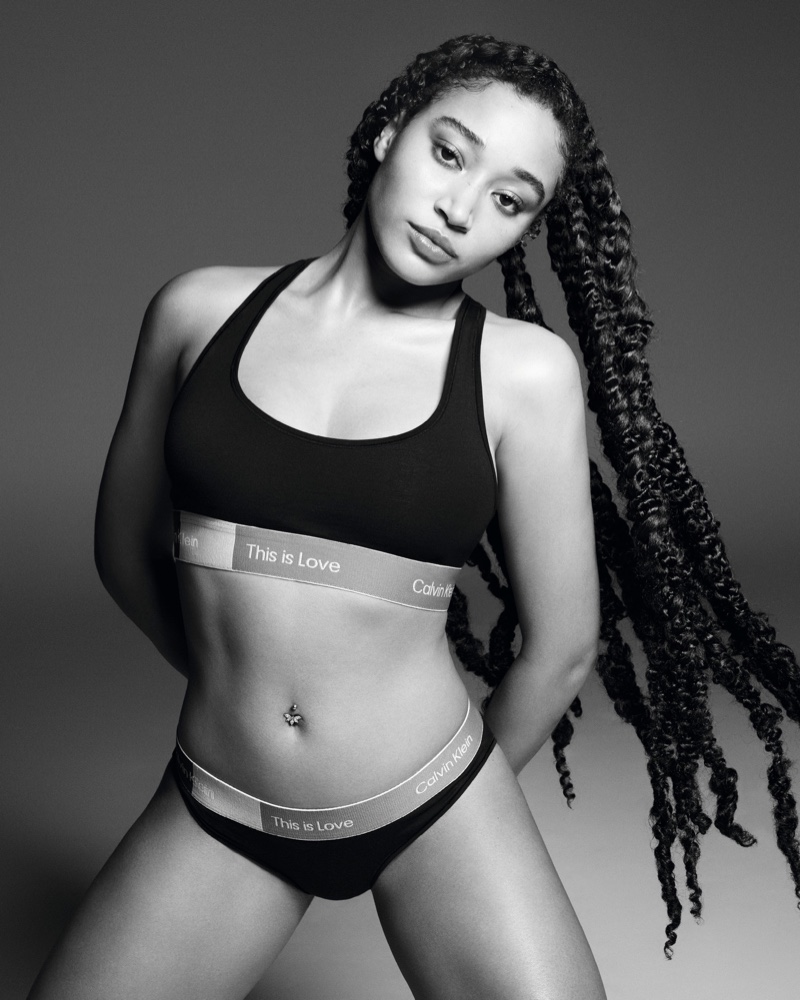 Versatility takes center stage with a range that includes undergarments featuring rainbow motifs and apparel designed for seamless mixing and matching. The iconic 90s brand embraces a laid-back style. Beyond their fashionable offerings, Calvin Klein demonstrates a steadfast commitment to the LGBTQIA+ community.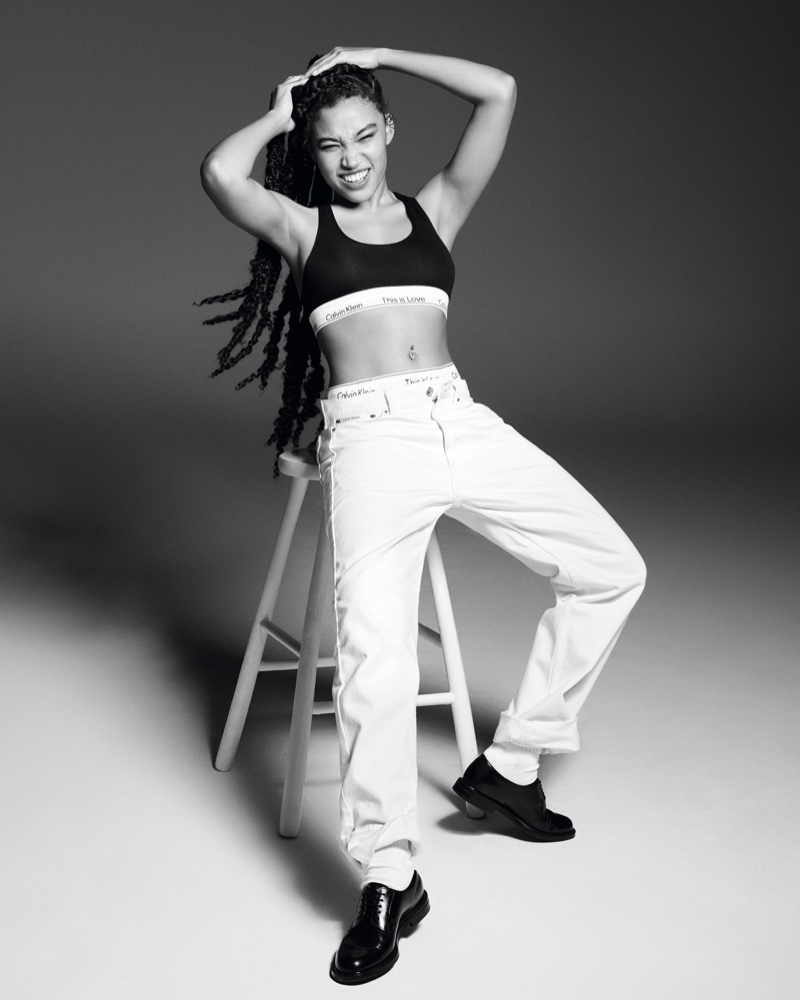 In 2023 alone, the brand has pledged over $220,000 USD to various organizations dedicated to advocating for LGBTQIA+ rights. The collection, filled with pieces that radiate empowerment and celebration, is now available for purchase on the official Calvin Klein website, calvinklein.com.