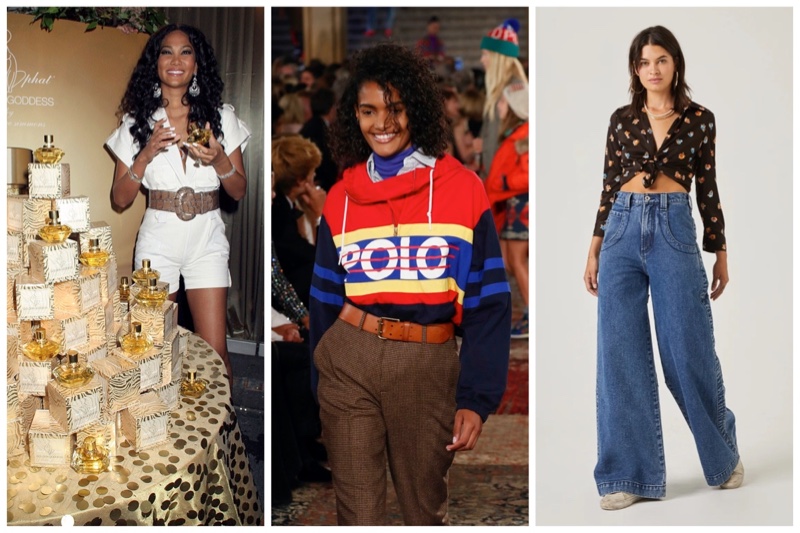 The 1990s was a decade that left a significant mark on fashion, bringing with it a unique blend of styles and brands that still resonate today. It was a time when music, movies, and tv shows significantly impacted 90s clothing brands, influencing high fashion and more commercial brands.
Read on, and we will explore some iconic 90s clothing brands that defined the era, including Tommy Hilfiger, Calvin Klein, Ralph Lauren, and Gap. These brands and fashion designers are known for their bold different styles, distinctive logos, and unique aesthetics that continue to inspire fashion trends today. Get ready to walk down memory lane as we revisit the most influential fashion brands of the 1990s.
90s Clothing Brands
Tommy Hilfiger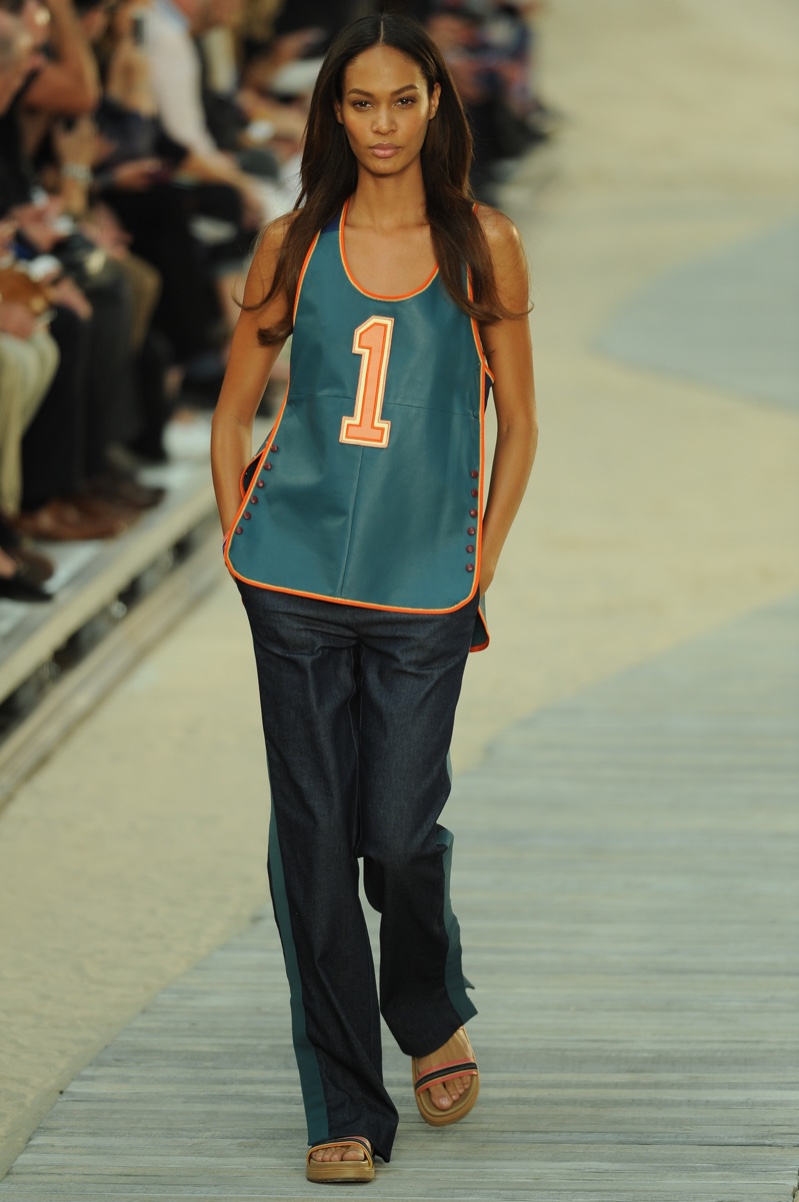 Tommy Hilfiger is a globally recognized brand founded in 1985 by designer Tommy Hilfiger. It quickly became known for its preppy styles and sportswear, becoming a staple of American fashion. The brand's success blew up in the 1990s, becoming a cultural icon with its signature bold colors and iconic flag logo. Popular Hilfiger designs include denim jackets, bucket hats, baggy jeans, and graphic tees.
Celebrities such as Snoop Dogg, Aaliyah, and Destiny's Child became associated with the brand, influencing the decade's style. In the 2000s and beyond, collaborations with supermodels such as Naomi Campbell and Claudia Schiffer and music icons like Britney Spears only add to the brand's allure.
Calvin Klein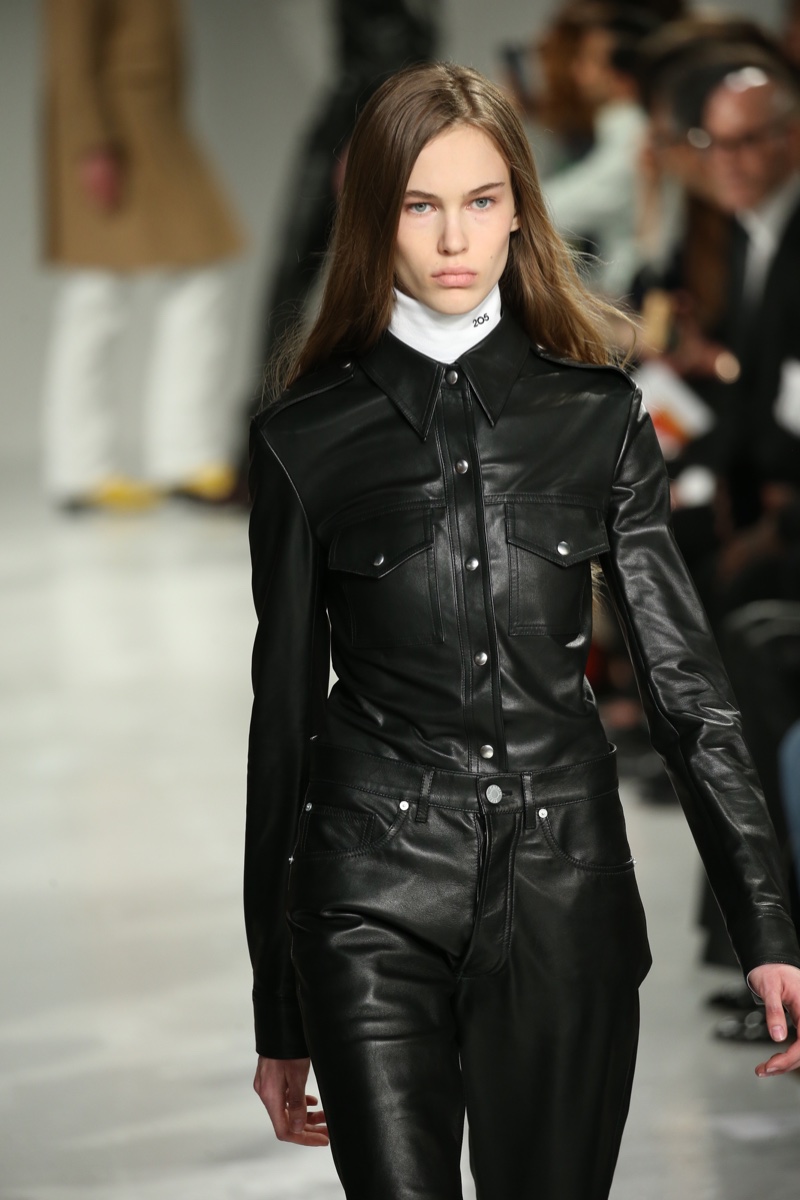 Calvin Klein, founded in 1968, is a brand known for its minimalist and clean aesthetic. The brand gained immense popularity in the 1990s with its iconic underwear, jeans, and slip dresses. The brand's simple yet chic design philosophy revolutionized the fashion industry and has since been imitated by numerous designers.
Calvin Klein's famous advertising campaigns, such as the iconic "My Calvin's" campaign and celebrity endorsements from stars such as Kate Moss and Mark Wahlberg, further cemented the brand's position as a fashion powerhouse and became a part of the pop culture zeitgeist. From the runway to the red carpet, the popular brand was a 90s staple.
Cross Colours
Cross Colours is a fashion brand founded in 1989 by Carl Jones and focused on promoting social messages. The brand quickly gained popularity among urban youth with a signature style of bright and bold colors and designs. The brand's iconic "Clothing Without Prejudice" tagline emphasized the importance of racial unity and equality.
Cross Colours significantly impacted hip-hop culture and fashion, with many rappers and hip-hop icons sporting their apparel in music videos and on stage. The brand's popularity declined in the 1990s but experienced a revival in the 2010s with collaborations and new collections.
Ralph Lauren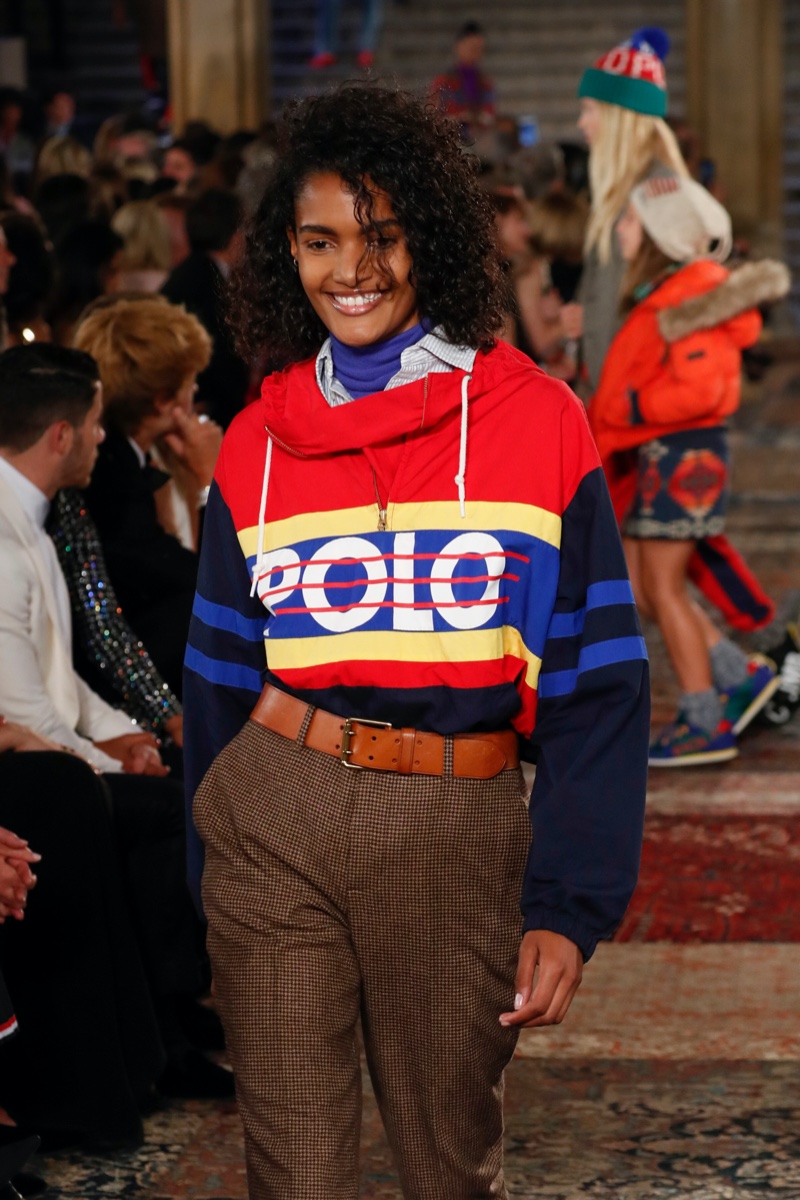 Ralph Lauren is a globally recognized fashion brand that was founded in 1967. In the 1990s, the Polo Ralph Lauren line became particularly popular, with its iconic polo shirts and preppy style capturing the attention of many fashion-conscious consumers.
The brand's influence on preppy fashion was felt worldwide, with its signature styles becoming synonymous with a certain aspirational lifestyle. Overall, Lauren's popularity in the 1990s was a testament to its ability to capture the spirit of the times while remaining true to its core values.
Whether you're a fan of preppy fashion or appreciate the finer things in life, Ralph Lauren is a brand that continues to resonate with consumers.
JNCO Jeans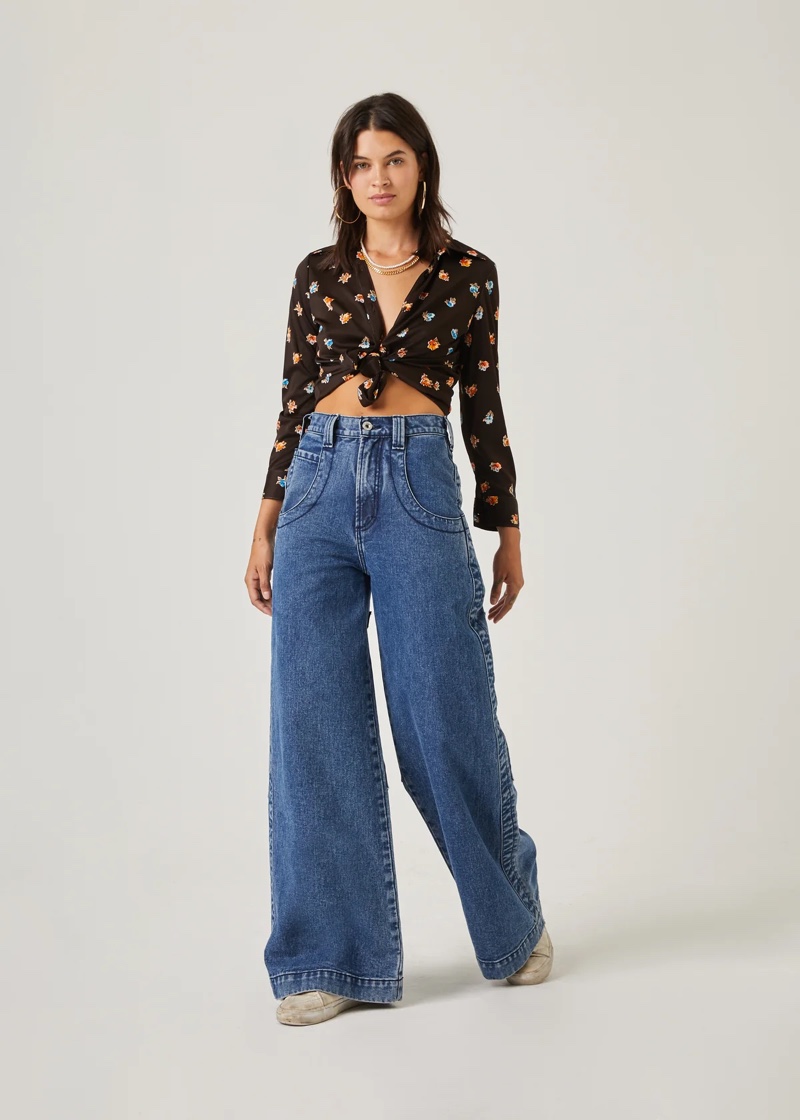 JNCO Jeans, a fashion brand that focused on wide-leg jeans, gained cultural significance in the 90s as a staple of the skate and streetwear subcultures. JNCO Jeans' baggy style and exaggerated proportions were a unique departure from the slim-fitting jeans of the time. The brand's influence on skate and streetwear culture was undeniable, with many skaters and alternative music fans adopting the style.
Juicy Couture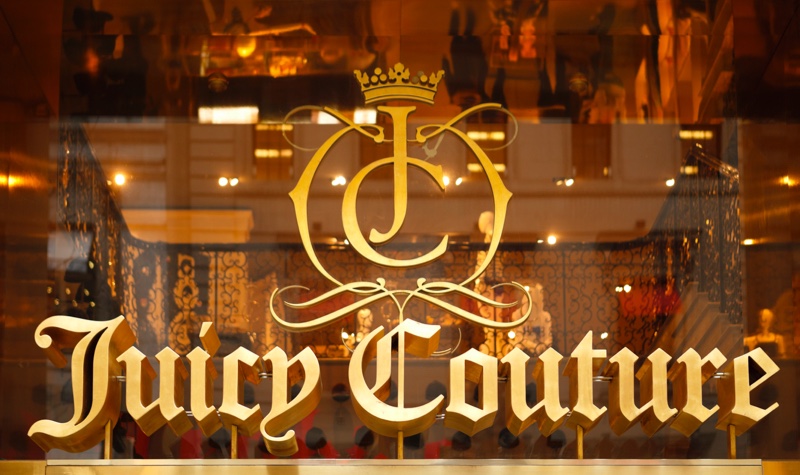 Juicy Couture, founded in 1997, became famous for its velour tracksuits embellished with the "Juicy" logo. The brand gained immense popularity in the Y2K era thanks to its celebrity endorsements, including Madonna and Jennifer Lopez.
Juicy Couture has attempted a revival, rebranding itself as a more sophisticated brand with updated styles and focusing on social media marketing worn by the likes of Tinashe and Sofia Richie.
FUBU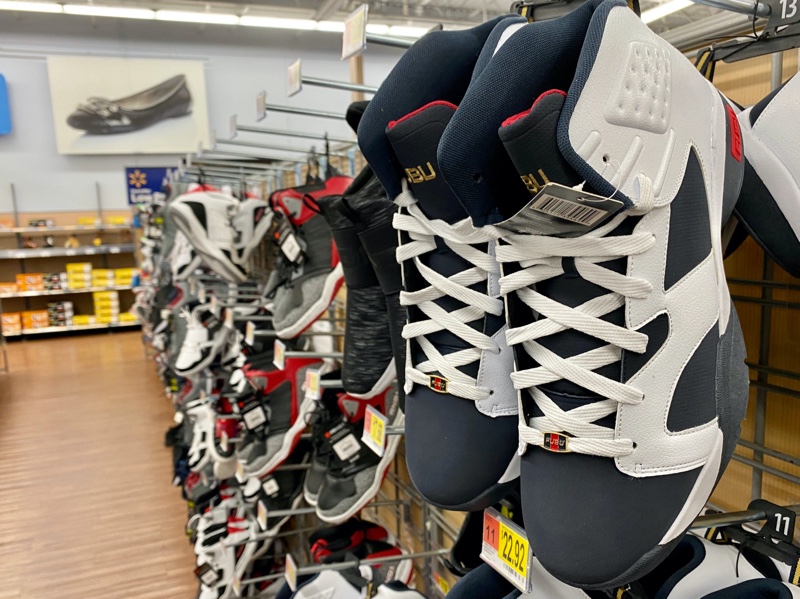 FUBU, founded in 1992 by Daymond John, J. Alexander Martin, Keith Perrin, and Carlton Brown, with a "For Us, By Us" philosophy, quickly gained a reputation as a trailblazer in streetwear and urban fashion for young people in the Black community. Oversized t-shirts, baggy pants, and branded hats were popular pieces.
FUBU's influence can be seen in its collaborations with famous artists, including LL Cool J and Mary J. Blige, as well as product placements in music videos and celebrity endorsements. However, the brand experienced a period of decline in the early 2000s. Today, FUBU is still in business with retro-inspired designs.
Roxy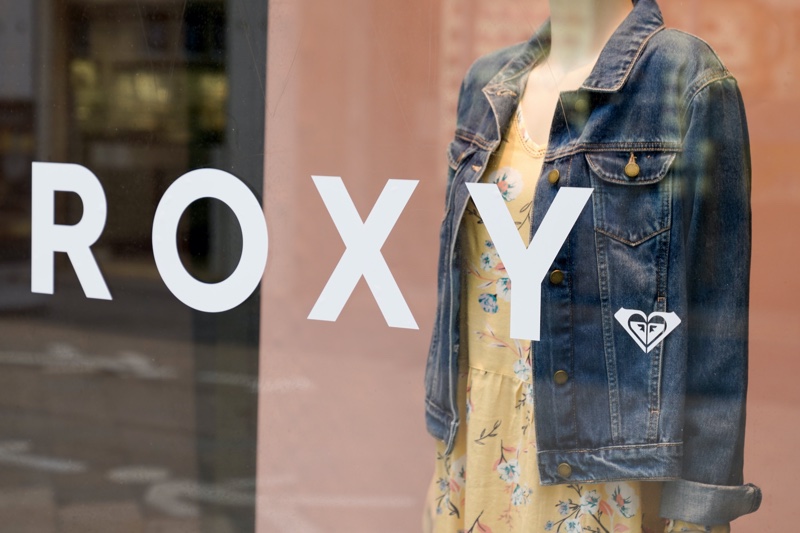 Roxy is a women's surf and sportswear line that Quicksilver launched. The brand gained immense popularity in the 1990s for its swimwear, activewear, and casual clothing. Its focus on comfort, style, and durability has made it a go-to choice for women who are into adventure sports.
Roxy's aesthetic is heavily influenced by surf culture, and its designs embody the free-spirited, carefree lifestyle surfers lead. The brand's signature logo of a heart-shaped wave is instantly recognizable and adds to its appeal.
Limited Too
Limited Too was a popular children's clothing retailer in the 1990s, known for its trendy and colorful clothing. The brand's target demographic was young girls, and it quickly became a favorite among parents and kids alike.
Limited Too's marketing strategies included bright, eye-catching store displays, bright colors, in-store events, and a focus on the latest trends. The brand also leveraged popular culture and used celebrity endorsements to attract customers. The company would carry specialized items featuring stars like the Spice Girls and Britney Spears.
In 2008, Limited Too was rebranded as Justice, with a focus on clothing and accessories for tween girls. However, the brand struggled to keep up with changing consumer trends and the rise of online shopping, resulting in a number of store closures in recent years. Despite this setback, Justice remains a well-known brand in the children's clothing industry.
Delia's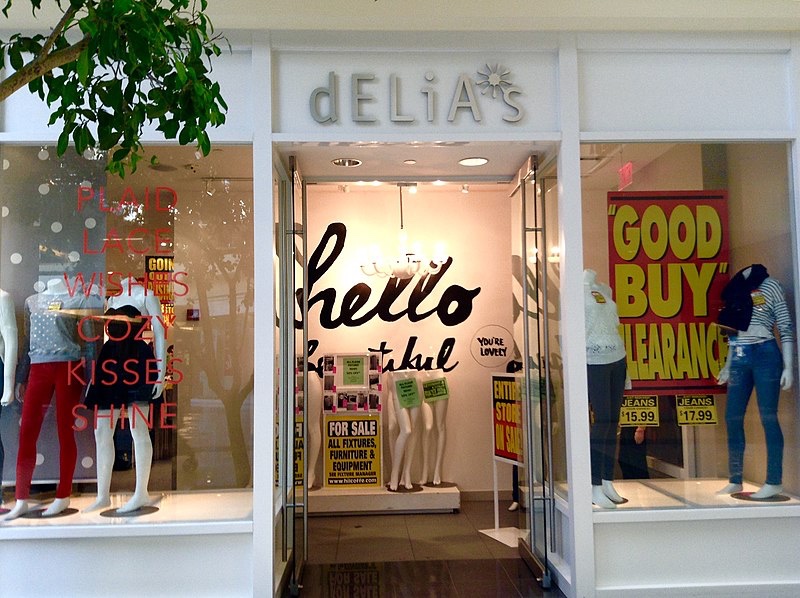 Delia's was another popular clothing brand in the 1990s that focused on teen fashion. The brand was founded in 1993 and quickly gained a following with its unique styles and famous catalog. Delia's was known for its vintage and contemporary clothing mix, including babydoll dresses, floral prints, and overalls.
The brand's target demographic was teenage girls, and its marketing strategy included print and TV ads that featured young models and focused on the latest fashion trends. Delia's significantly influenced teen fashion in the 1990s, with many young girls looking to the brand for inspiration.
The brand's popularity continued into the early 2000s but eventually declined due to increased competition from other teen-focused clothing brands and a shift in fashion trends. Delia's filed for bankruptcy in 2014 but has since attempted a revival with a new website and a limited selection of clothing items.
Baby Phat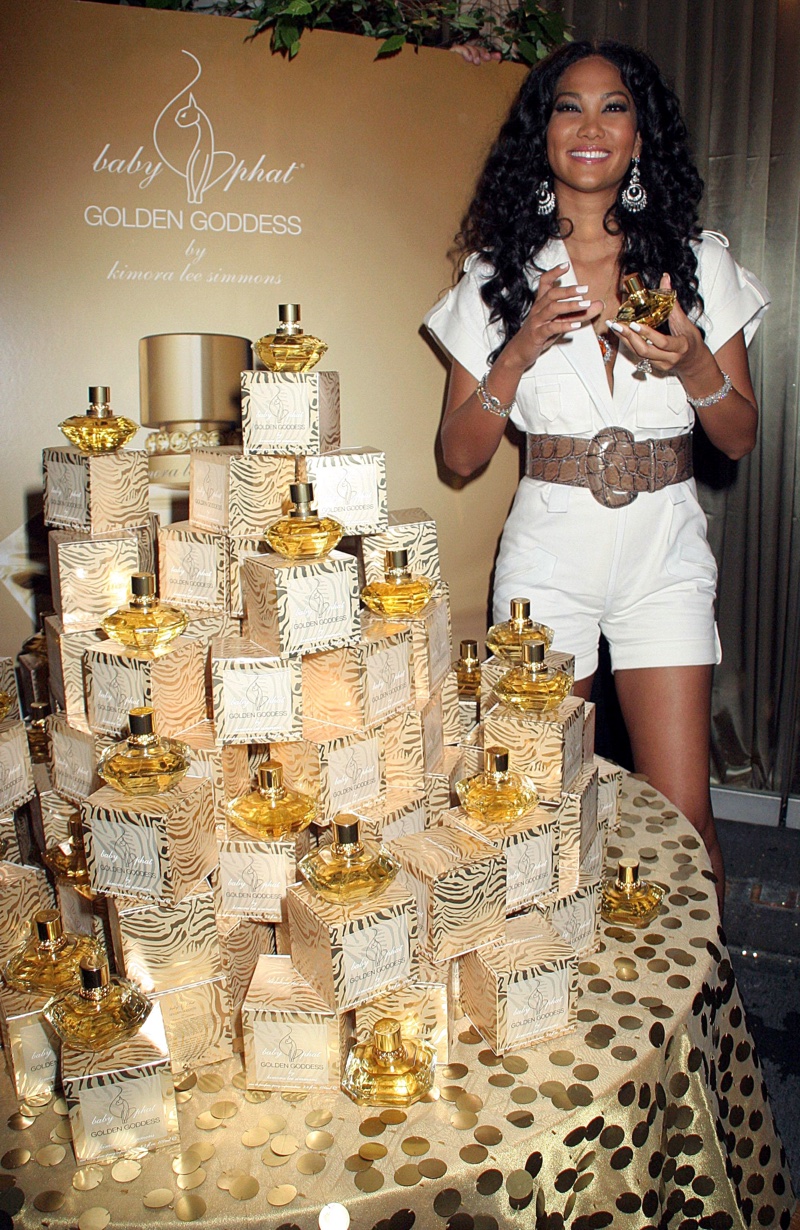 Founded by Kimora Lee Simmons in 1999, Baby Phat was a famous clothing brand in the late 1990s and early 2000s. The brand focused on urban and hip-hop fashion, mixing bold prints, metallic fabrics, crop tops, and glamorous styles. Baby Phat was known for its use of the cat logo, which appeared on many of its clothing items and accessories.
Baby Phat's popularity was partly driven by the street style looks of famous hip-hop artists and celebrities, including Missy Elliott, Alicia Keys, and Beyonce. The brand also had a significant presence in the fashion industry, with its own fashion show during New York Fashion Week. However, like many other 90s clothing brands, Baby Phat's popularity eventually declined due to changes in fashion trends and increased competition from other brands.
In recent years, there has been a resurgence of interest in Baby Phat, with the brand making a comeback in 2019 under the direction of Kimora Lee Simmons. The brand has since released new collections and collaborations, including a line with Forever 21.
Gap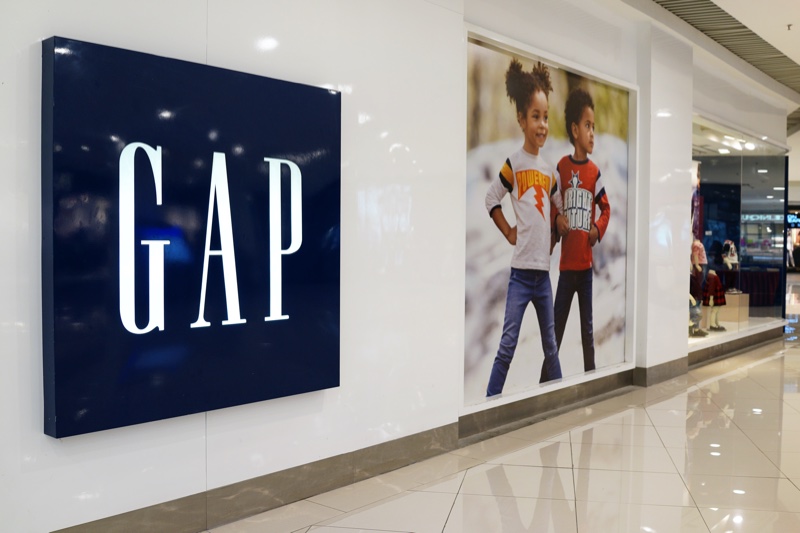 Gap was one of the most popular clothing brands of the 1990s, known for its casual, American-style clothing. The brand was founded in 1969 but gained widespread popularity in the 1990s, partly thanks to its memorable advertising campaigns and celebrity endorsements.
Gap's influence on 90s fashion trends was significant, with many people looking to the brand for the latest casual styles, such as khakis, denim, and logo sweatshirts. Gap was also known for its simple, classic designs that appealed to a broad audience.
In recent years, Gap has made efforts to stay relevant in today's fashion landscape with new collaborations and initiatives to attract younger customers. The brand has also emphasized sustainability, focusing on using more environmentally friendly materials and reducing waste.
Express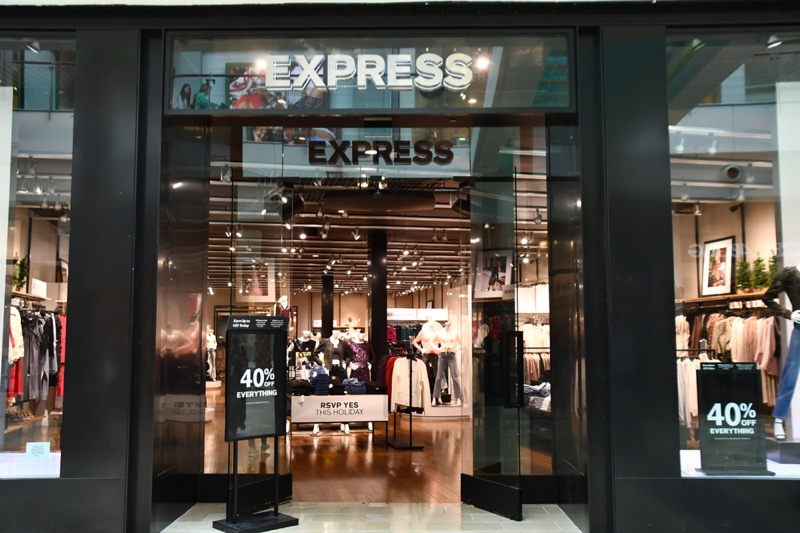 Express is a well-known fashion brand that was founded in 1980 and gained immense popularity in the 1990s for its trendy and affordable clothing. The brand was particularly known for its eye-catching designs and bold colors, which appealed to a wide range of fashion-conscious consumers.
Notably, supermodels such as Christy Turlington appeared in the brand's campaigns, cementing its status as a go-to destination for fashion-forward individuals.
While the 2000s brought new challenges for many fashion brands, Express has continued to be a vital brand. In recent years, the brand has collaborated with a range of influencers and celebrities to create new and exciting collections that capture the spirit of the times.
Old Navy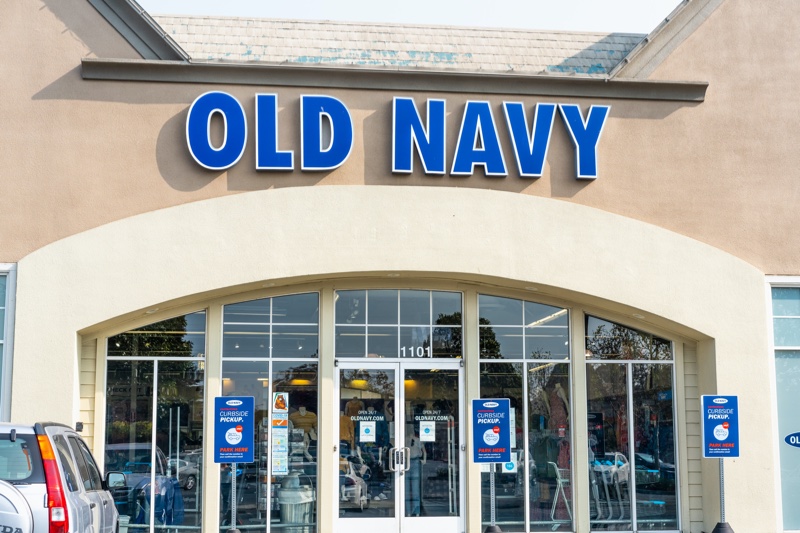 Throughout the 1990s, Old Navy experienced explosive growth, expanding its offerings to include everything from basics to activewear. Today, the brand remains a go-to destination for affordable, family-friendly clothing.
One of Old Navy's most significant contributions to the fashion world is its influence on casual, American-style clothing. With its focus on comfortable, easy-to-wear pieces, Old Navy has helped to define the "casual chic" look that is so popular today.
Despite fierce competition from other budget-friendly retailers, Old Navy continues to thrive thanks to its commitment to staying relevant in today's market. From trendy collaborations with fashion icons to innovative marketing campaigns, Old Navy is always looking for new ways to connect with customers and provide them with the styles they love at prices they can afford.
Final Words on 90s Clothing Brands
These are just a few of the many iconic 90s clothing brands that shaped fashion and continue to influence the industry today. Whether you were a fan of preppy style, grunge, or hip-hop, there was a clothing brand that catered to your tastes. So, take a trip down memory lane and embrace the nostalgia of the 90s fashion scene.