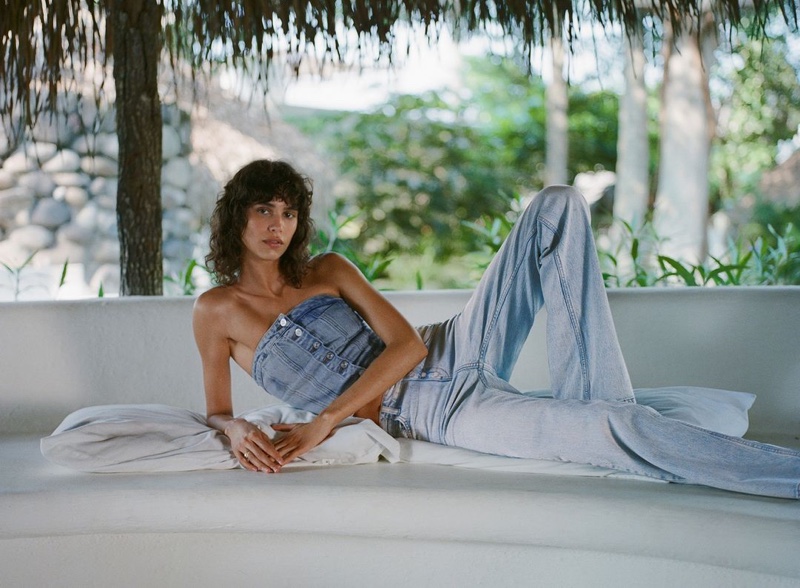 In the latest summer 2023 arrivals from Zara Denim, the versatile fabric takes center stage, offering a nod to the fashion trends of yesteryear. Leading model Mica Argañaraz effortlessly embodies the essence of the 90s in a laid-back photoshoot lensed by Sofia Malamute.
Zara Denim Summer 2023 Collection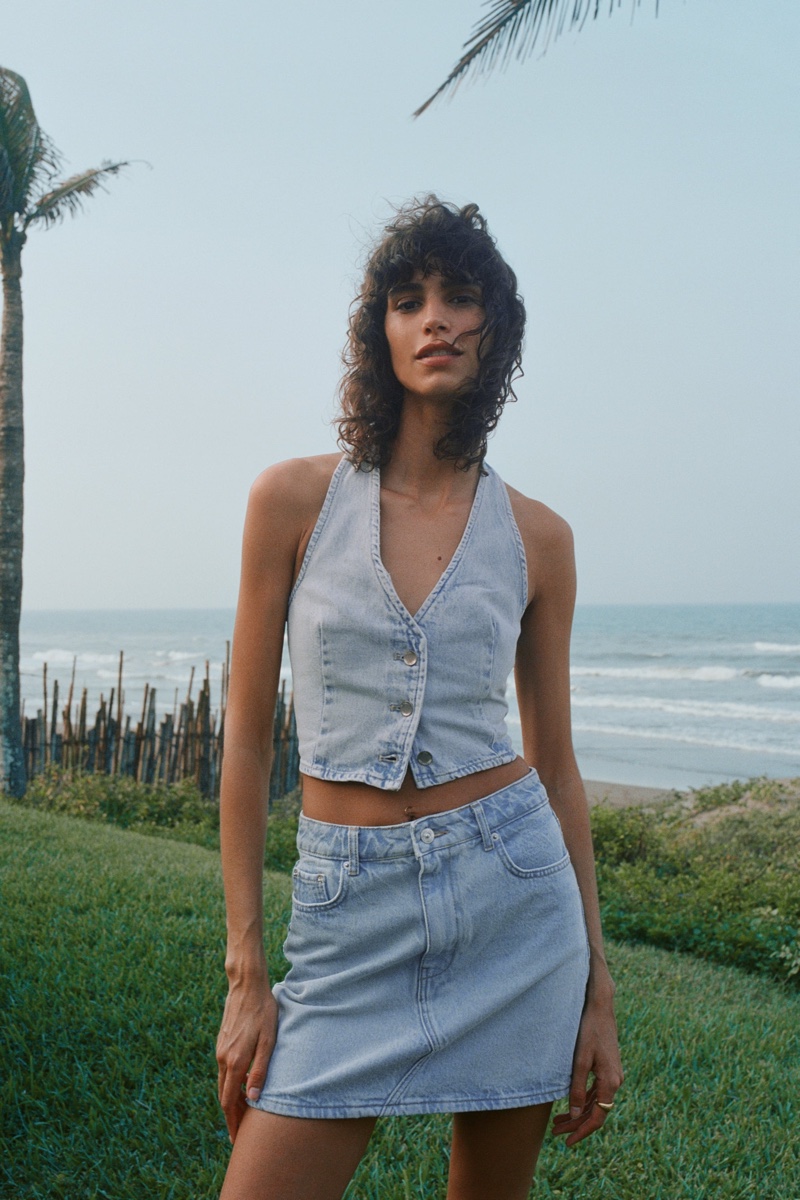 Departing from their recent emphasis on printed dresses and party styles, Zara Denim Summer 2023 brings forth a collection that celebrates the enduring appeal of the fabric. Mica exudes an air of casual cool as she dons patchwork jeans, denim vests, long skirts, and a classic white t-shirt.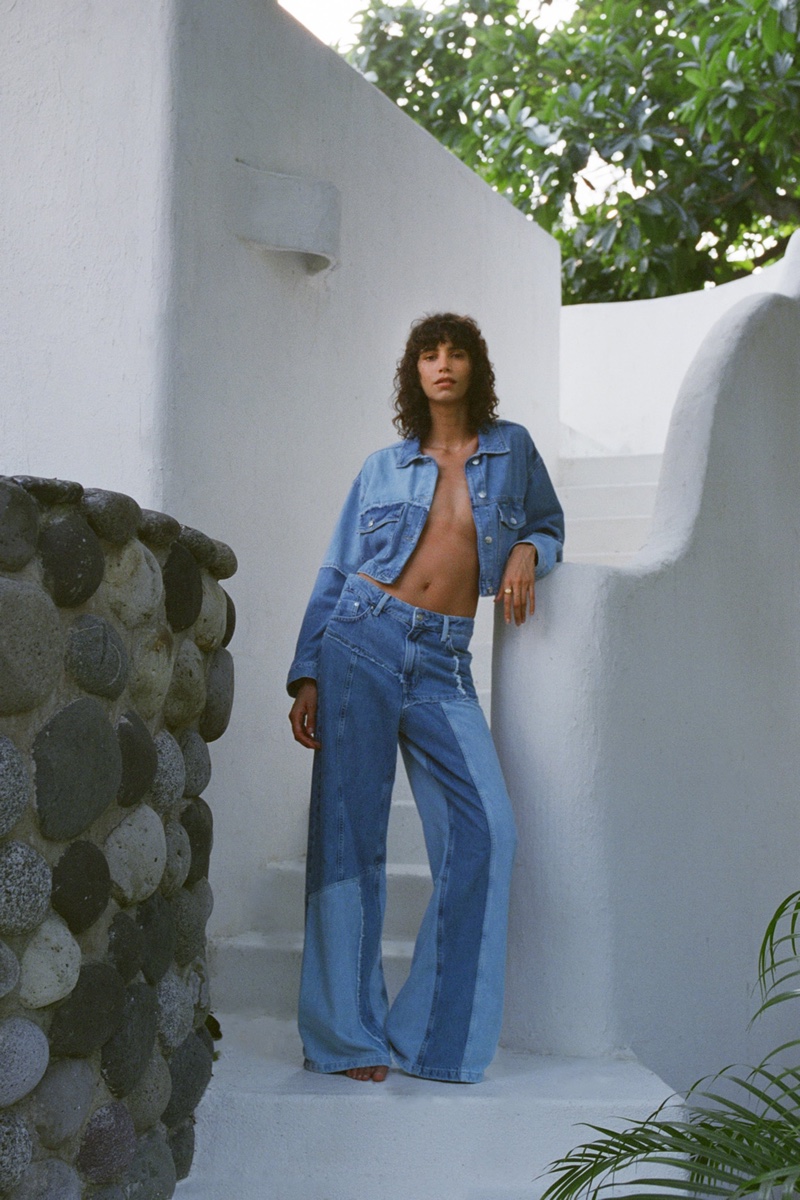 The light wash of the denim pieces further amplifies the nostalgic aura, transporting us back to the heyday of the 90s. Complementing Mica's distinctive curly tresses, hairstylist Mustafa Yanaz adds his artistic touch, while makeup artist Susie Sobol opts for a subtle and understated beauty look.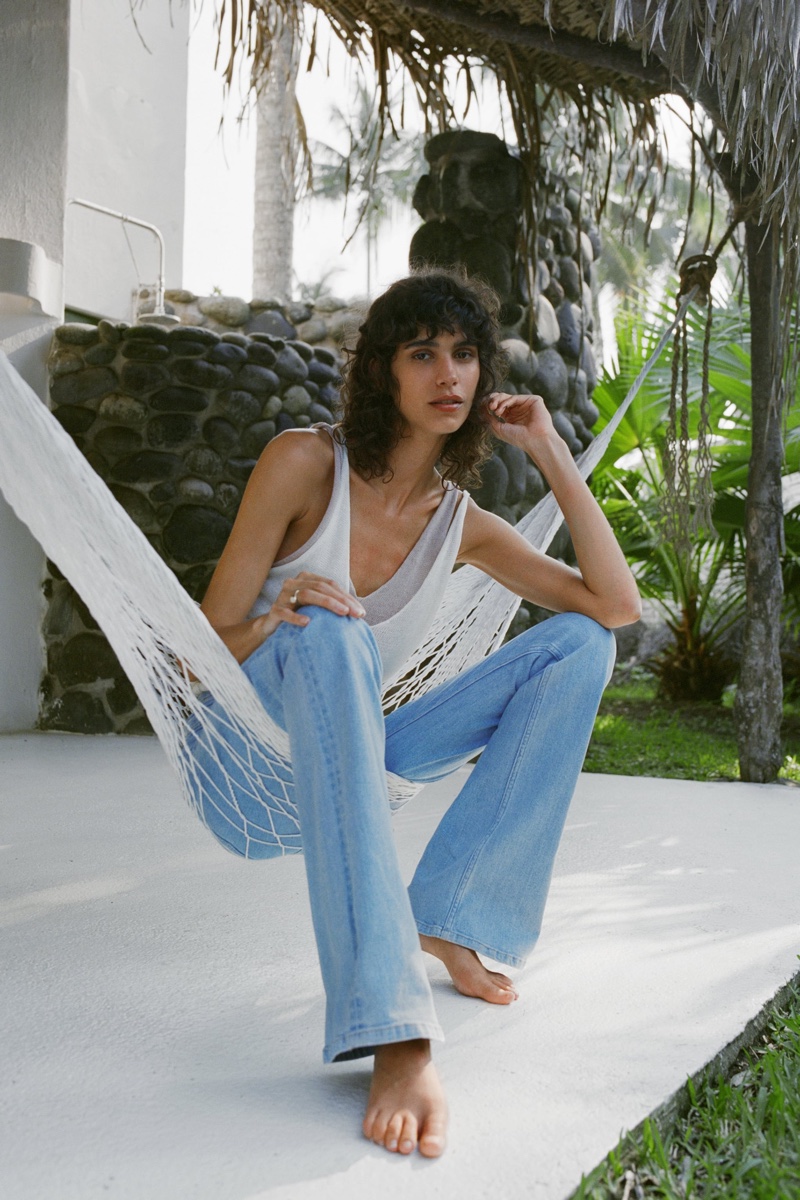 No stranger to posing for top fashion brands like Zara, the Argentinean model also recently fronted H&M's summer collection full of vibrant fashion.