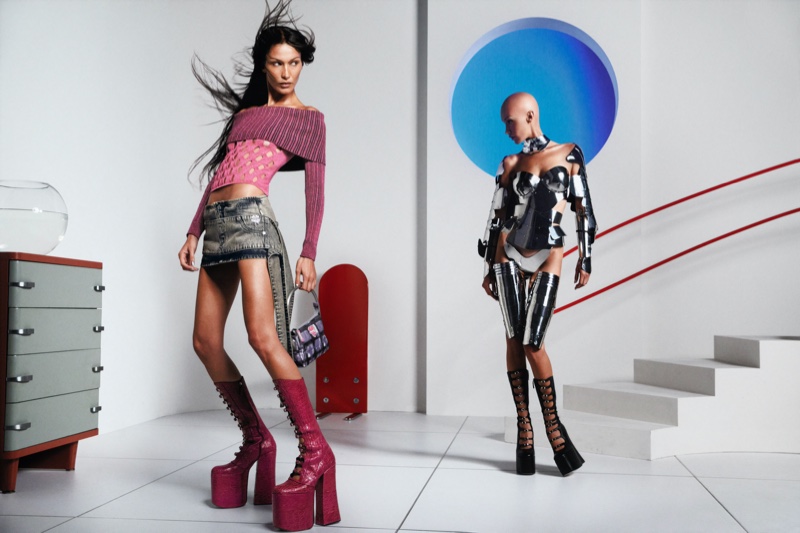 Stepping into a future informed by the past, Bella Hadid is the face of Heaven by Marc Jacobs' fall 2023 campaign. The supermodel channels the intersection of high fashion and technology. The advertisements lensed by Carlijn Jacobs center on AI elements that add a futuristic glow, remixing the brand's early-2000s aesthetic.
Bella Hadid for Heaven by Marc Jacobs Fall 2023 Campaign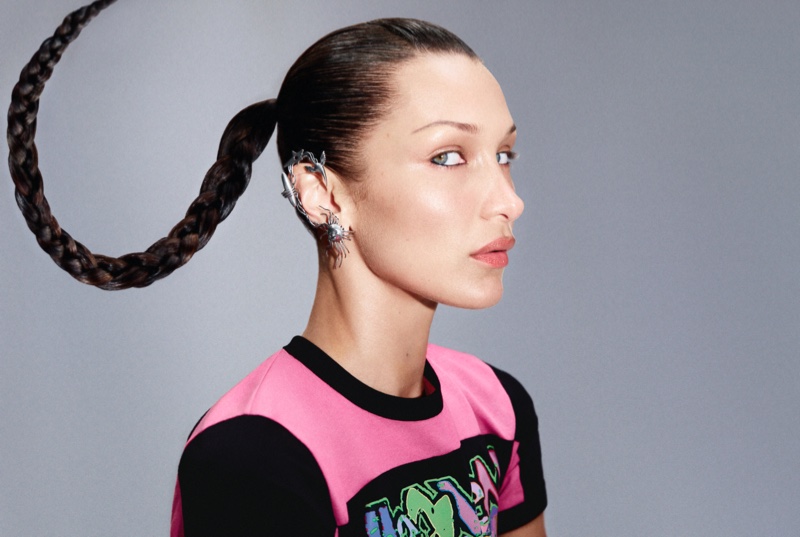 The Heaven by Marc Jacobs fall 2023 collection is an echo of a retro era featuring graphic tees, one-shoulder tops, and low-rise jeans, all making a strong comeback. The narrative comes alive when Bella is paired with an android version of herself.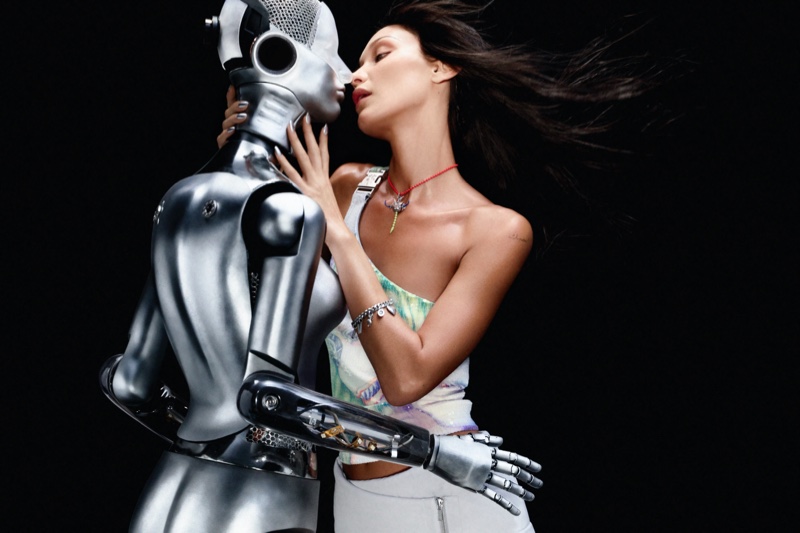 They're both clad in the platform Kiki Boot, an iconic piece that this season undergoes a satin makeover. The shoot is styled by Danielle Emerson, who ensures the past and future harmonize on the fashion stage.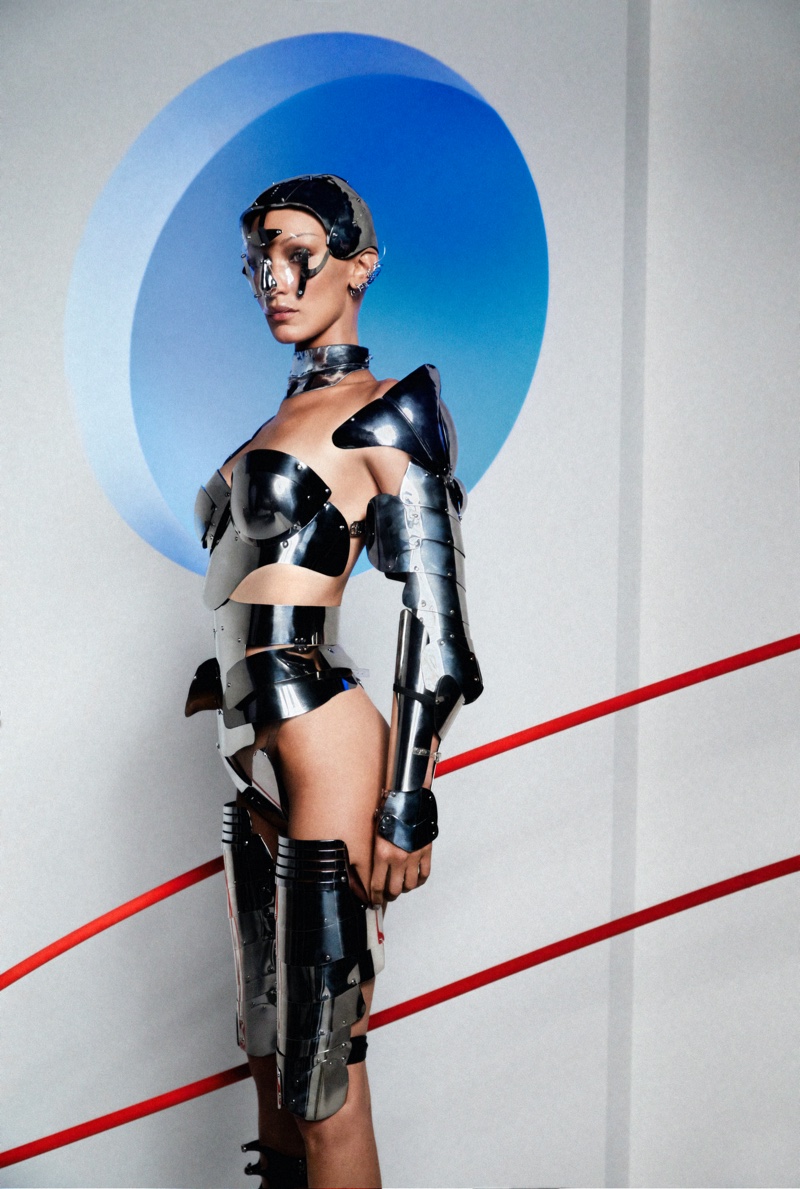 Satin is the fabric of the moment, extending from mini-skirts to bags and back to those reimagined Kiki Boots. The updated line of Kiki-inspired ready-to-wear pieces forms the cornerstone of this season's offerings. Available in a palette of baby pink and black satin, these pieces are set to launch this month, offering both nostalgia and novelty.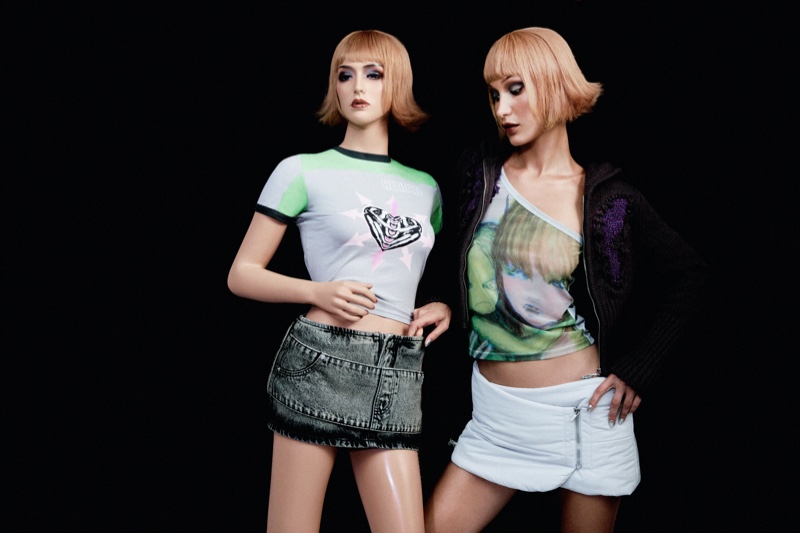 Heaven's recent projects also include collaborating with Blumarine, adding another layer of intrigue to the brand's ever-evolving identity. While Bella Hadid's star continues to shine bright. Earlier this year, she was named the face of Charlotte Tilbury, fronting lipstick ads.