Bella Hadid - American Model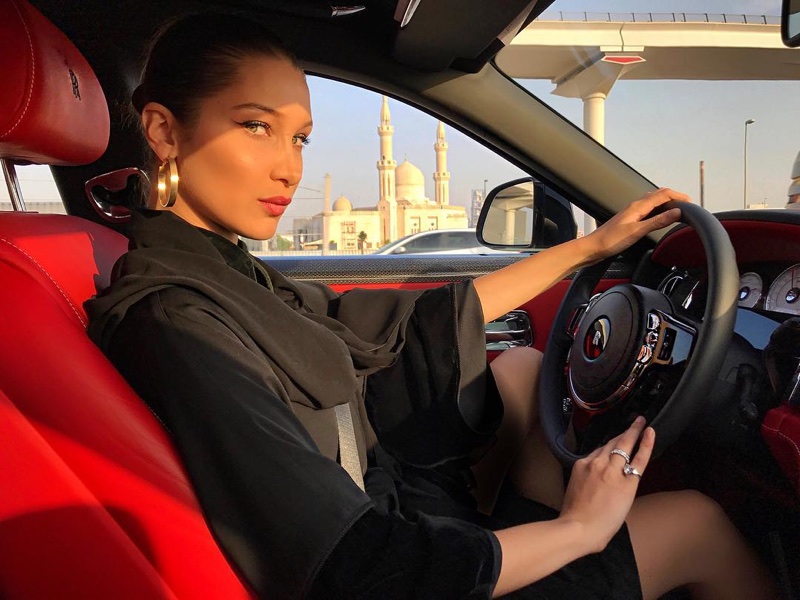 Bella Hadid is an American fashion model. She was born on October 9th, 1996.
Bella is considered one of the most talented models in the contemporary fashion scene. She's also popular on social media with an Instagram following of 44 million followers.
Bella Hadid - Bio
Bella's mother, Yolanda Hadid, was a famous model and television star. Her father, Mohamed Hadid, is a well-known real-estate developer. Two of Bella's siblings, Gigi and Anwar, are also models. The family has been named the 'First Family of Fashion.'
Bella also has two older half-sisters, Alana and Marielle, from her father's side.
Early Life
Bella, along with her sister Gigi, grew up learning horseback riding. She compared horse riding to yoga in an interview, saying it helps calm her.
Horse riding wasn't just a hobby; Bella pursued equestrian as a career and even won awards at the national level. She dreamed of competing in equestrian in the 2016 Summer Olympics. Unfortunately, she had to pull out due to her battle with Lyme disease (Anwar and Yolanda suffer from it too).
She moved to New York City in 2014 to study fashion photography at the famed Parsons School of Design.
Career Highlights
Bella began her modeling career at 16 years of age with a Flynn Skye commercial project. In 2014, she signed with the modeling agency IMG Models. She made her New York Fashion Week debut in the same year.
By 2015, her modeling career was in full swing, which forced her to step away from her studies. In 2016, she walked her first Victoria's Secret Fashion Show.
Bella has since graced the cover of Allure, Elle US, V Magazine, Vogue Japan, CR Fashion Book, and other top magazines. She has also appeared in many ads for Calvin Klein, DKNY, Max Mara, Ralph Lauren, Fendi, and Versace.
In May 2016, Bella became the face of Dior makeup. She unveiled her first official beauty campaign for the company on March 1st, 2017. She is also the face of Michael Kors for several seasons.
Personal Life
Bella is known for her personal style away from the runway. Her Instagram is peppered with moments from her daily life, stunning outfits, and she often speaks openly about her past.
However, in a 2017 interview, she mentioned growing increasingly wary of how much she revealed to the public. She stated she was trusting initially, but she also thought of taking a step back to not over-expose herself.
Relationships
In early 2015, Bella Hadid began dating singer The Weeknd. Hadid starred in his music video for 'In the Night' in December 2015.
Their relationship went through multiple ups and downs since then, and they broke up in November 2016.
The two got back together in 2018, a few months after The Weeknd broke up with Selena Gomez. Finally, in 2019, they broke up for good.
Currently, Bella is in a relationship with art director Marc Kalman. They began dating in early 2020. The couple kept their relationship private for about a year and made it public in July 2021.