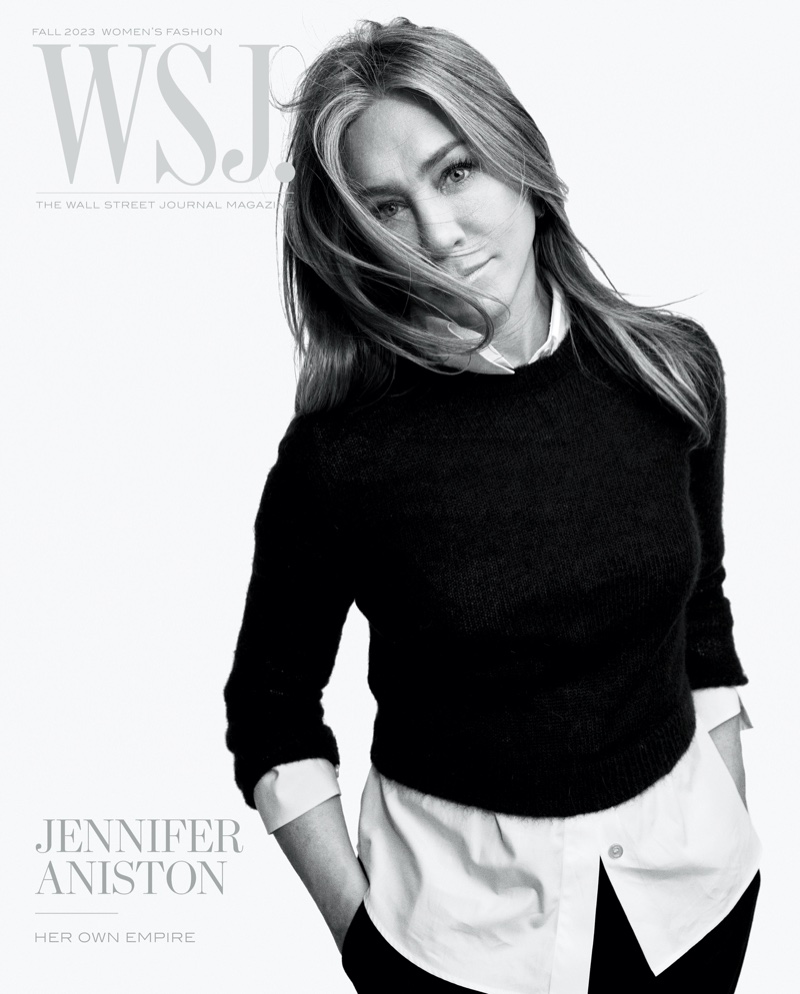 Jennifer Aniston, the beloved actress and producer, graces the cover of WSJ. Magazine's Fall Woman's Style 2023 issue. The image, captured by Gray Sorrenti, showcases Aniston's timeless style, wearing a Gucci pullover sweater paired with a button-up shirt. Renowned for her roles in "The Morning Show" and the evergreen "Friends," Aniston is styled by Clare Richardson in brands like Chanel, Rick Owens, and Saint Laurent.
Jennifer Aniston WSJ. Magazine 2023 Photoshoot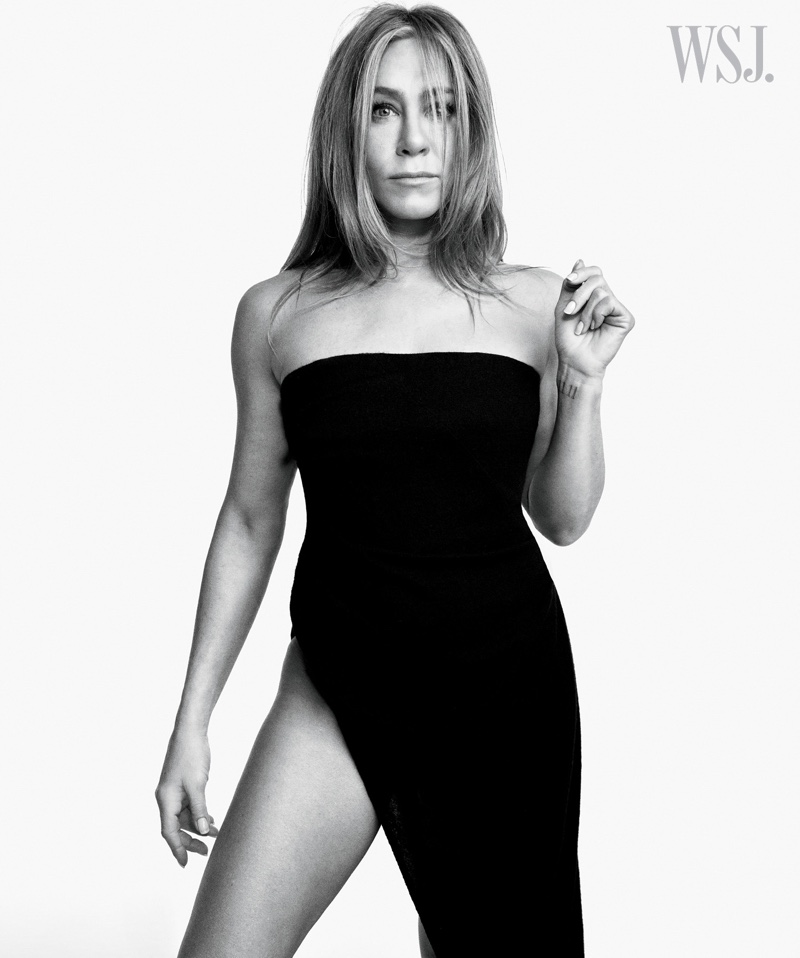 Chris McMillan styles her iconic blonde hair, while Angela Levin elegantly applies makeup. Casual yet glam, Jennifer Aniston's hair is messy yet stylish in these images. The interview covers not just Aniston's famous looks but delves into her career, business ventures, beauty secrets, and personal philosophy.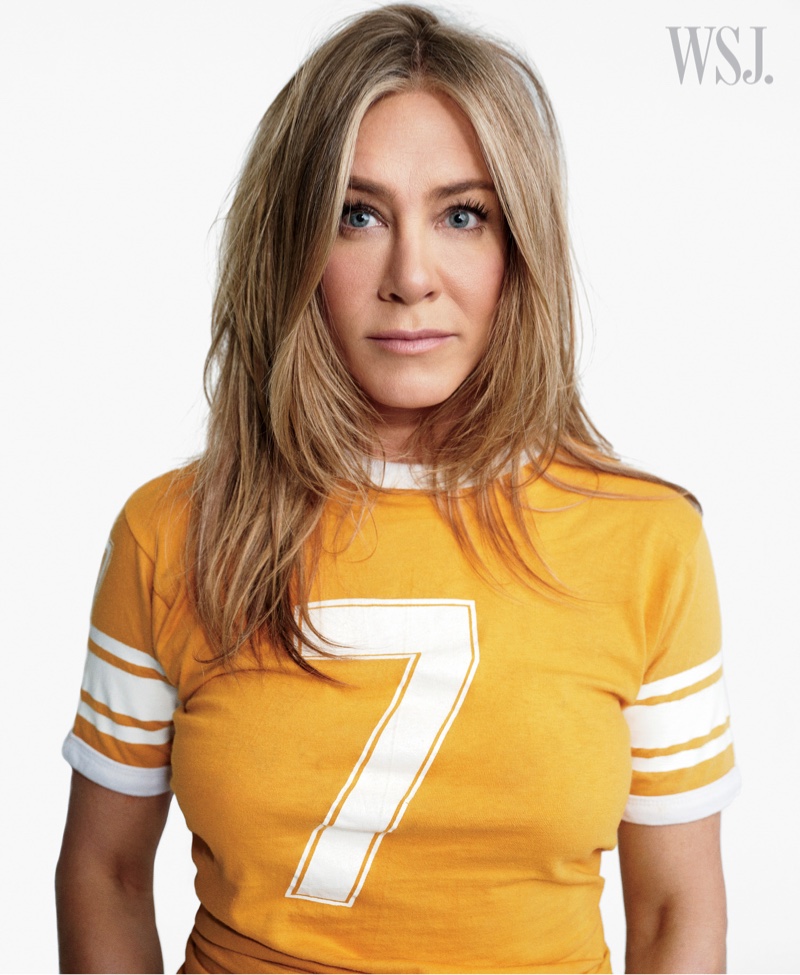 Among her unconventional beauty secrets, she reveals trying a salmon-sperm facial, although she's unsure of its effectiveness. Additionally, she swears by weekly peptide injections, proclaiming, "I do think that's the future."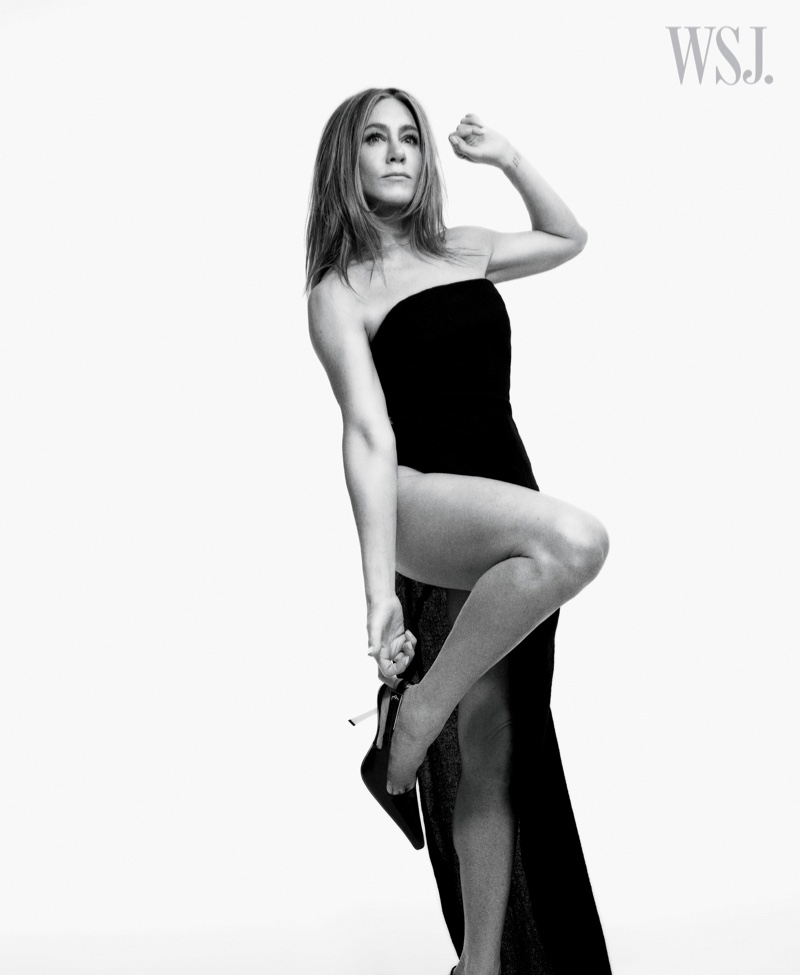 Aniston's role extends beyond acting into producing and co-founding Echo Films. This work has given her a unique perspective on gender dynamics in the male-dominated entertainment industry.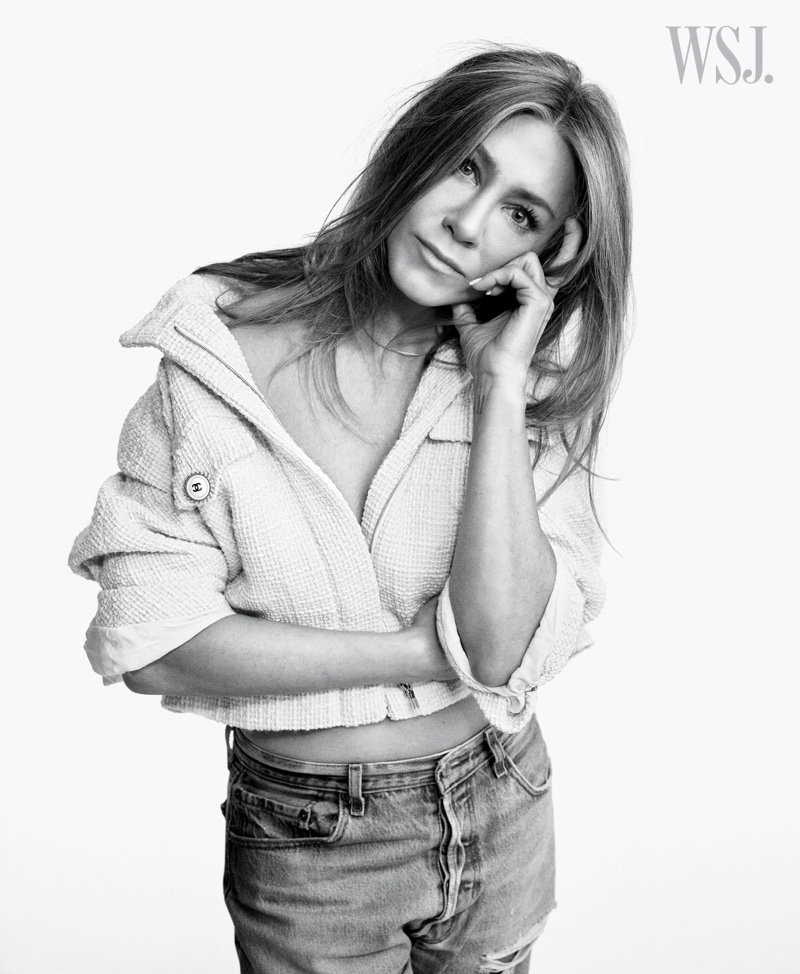 Reflecting on her approach, she says, "There was a time in my world, my career, where I realized it's not being aggressive or combative or bitchy or emotional to stand up for what you deserve and what you want. It's a tough muscle to build. And also be loved and respected. It's hard to achieve."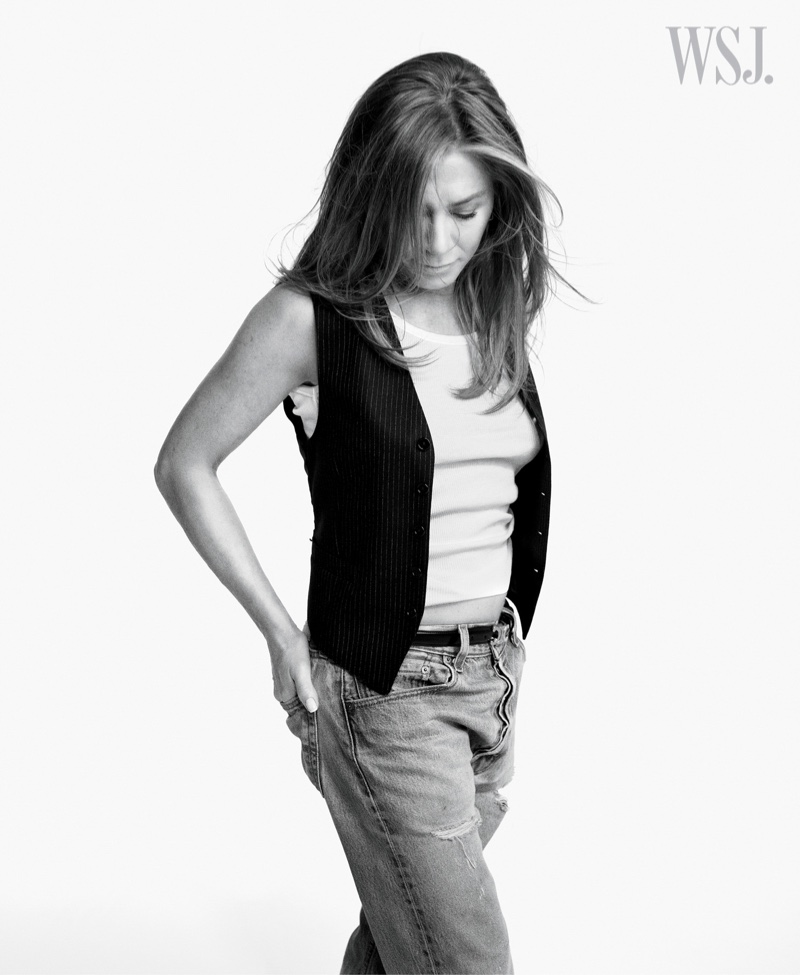 Her insights provide an intimate glance at her life, not just as a Hollywood star but as a businesswoman and someone who's found her path through persistence, self-belief, and a willingness to take unconventional steps. In more fashion news, see Kendall Jenner's recent WSJ. Magazine digital cover.