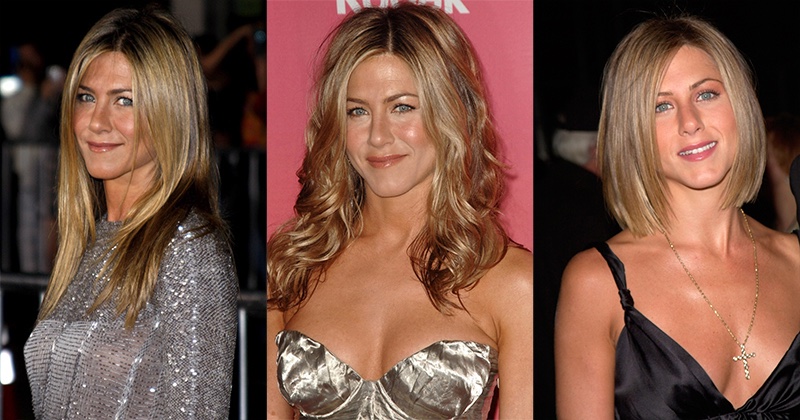 Since her time on Friends, Jennifer Aniston's hair has been a highly talked about topic of conversation. After appearing as Rachel Green with that iconic layered hairstyle, she has cemented herself as the go-to actress for casual yet glam hairstyles.
Long, short, or medium length, the blonde actress proves that sometimes less is more when it comes to hair. So, if you are looking for that perfectly undone look, then look no further. Check out a timeline of Jennifer Aniston's best tresses below.
Aniston has emerged as one of Hollywood's most beloved and influential actresses. Beyond being an award-winning star, there's no denying that Jennifer Aniston's hair has become an iconic symbol in popular culture. Aniston has gone from brunette to blonde and in-between when it comes to her hair color.
Jennifer Aniston Hair
The Rachel Haircut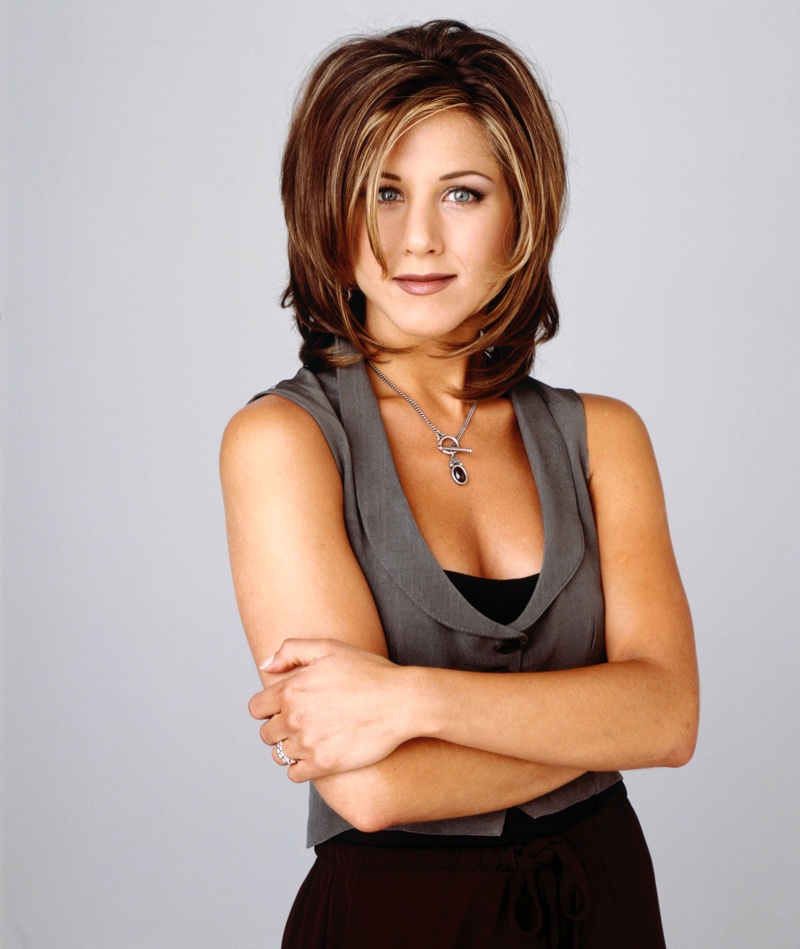 Ever since she rocked the layered and voluminous "Rachel" hairstyle in the early seasons of "Friends," Jennifer Aniston has been a sensation in the hair world. Fans couldn't get to their hairstylists fast enough to try and capture that iconic look for themselves.
Her tresses were cut by hairstylist Chris McMillan and colored by Michael Canalé. The soft layers and blonde highlights framed the cheeks and jawline for a look that defined the 90s.
Straight Blonde Hair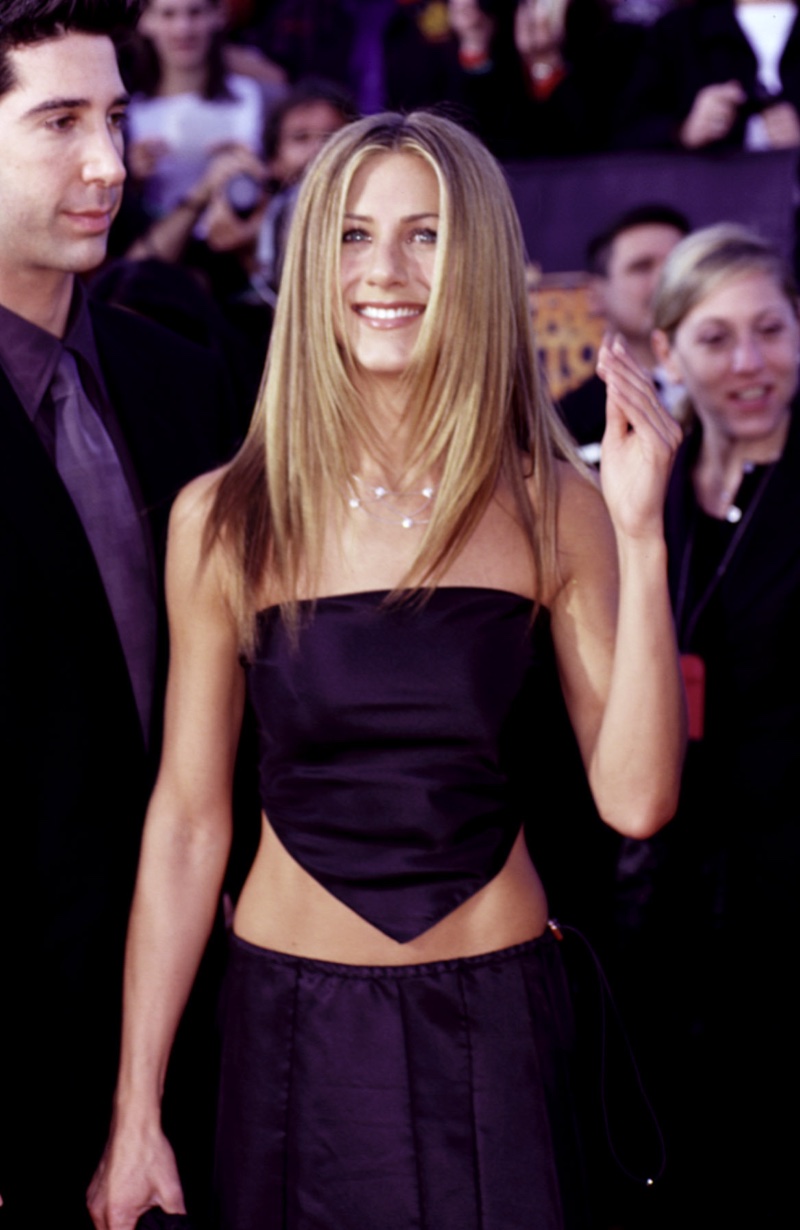 Jennifer Aniston graced us with yet another hair transformation that captured our collective attention: a long, straight, blonde hairstyle. As ever, she proved that the power of a great hairstyle can make waves-figuratively, this time!
Moving away from her previously layered looks, this sleek, straight style was a testament to her versatility and reaffirmed her status as a hair icon.
Chic Bob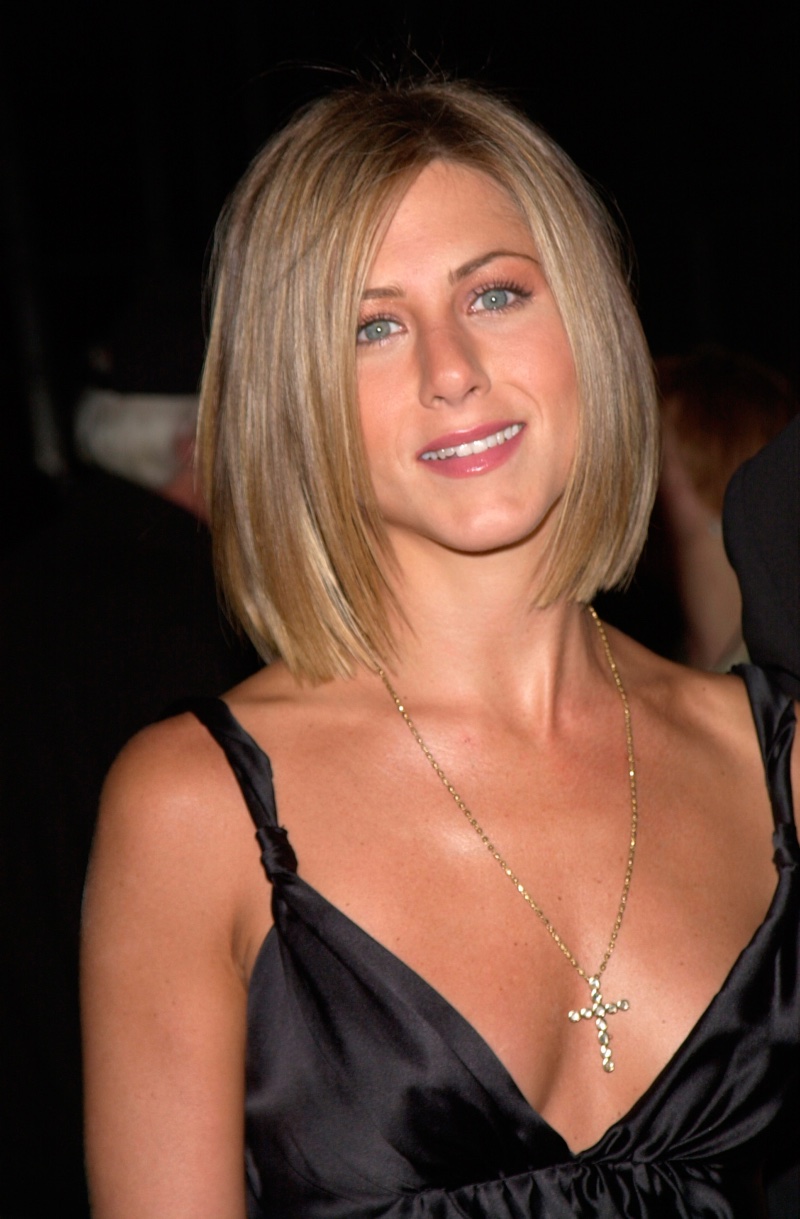 In 2001, Jennifer Aniston dazzled with a dark blonde bob featuring blunt ends. This shorter, edgier style was both sophisticated and modern, a slight departure from her lighter shades but equally captivating.
If you're considering a chic transformation, this iconic Aniston bob offers perfect inspiration. The actress proves yet again that any length or color can be effortlessly stunning when done right.
Get the Look: Start by asking your hairstylist for a bob cut that sits just above the shoulders with subtle layering for texture. For the color, opt for a rich dark blonde shade that complements your skin tone, and consider adding subtle highlights for depth and dimension.
Beachy Waves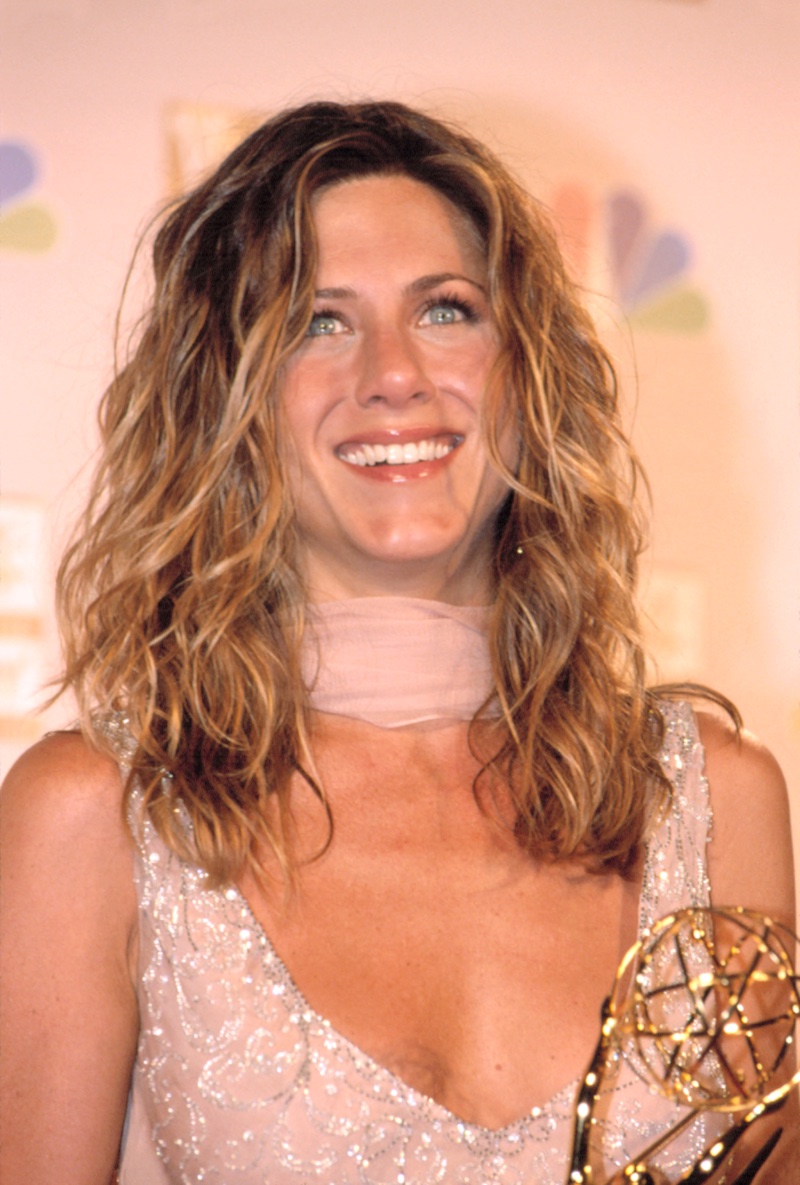 Winning at the 2002 Emmys, Jennifer Aniston made headlines not just for her talent but also for her stunning medium-length hairstyle featuring beach waves. The relaxed, wavy look captured the essence of effortless glamour, making it a standout style on a night of accolades.
If you're aiming for an award-winning look of your own, Aniston's beach waves serve as the ultimate inspiration for easy-going elegance.
Brown Bangs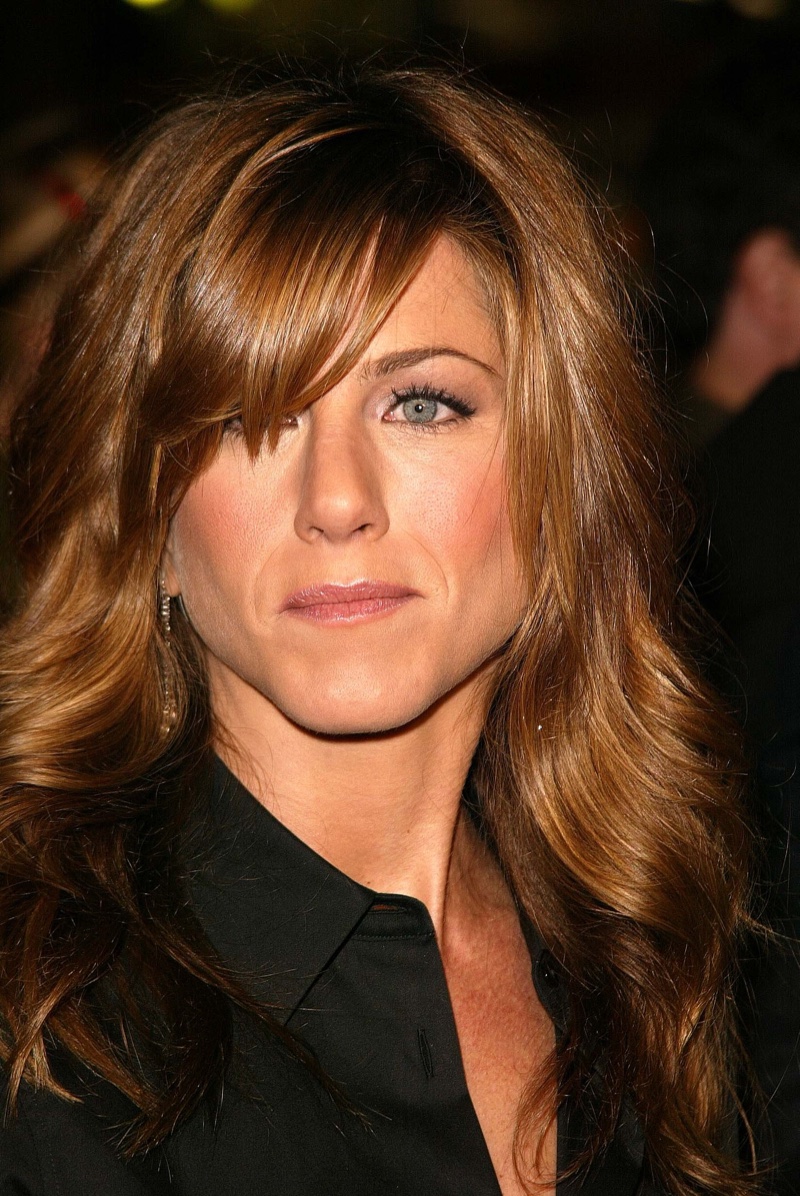 In 2004, Jennifer embraced the bangs trend, showcasing a full brown hair color that was a change from her signature blonde. The A-list actress effortlessly made the style her own by styling it with a side part and a feathered effect. She attended the event with her then-husband, Brad Pitt.
Get the Look: Start by asking your hairstylist for face-framing bangs that suit your face shape. For the color, choose a rich, full brown shade that complements your complexion, and consider adding subtle lowlights for added depth and dimension.
Undone Waves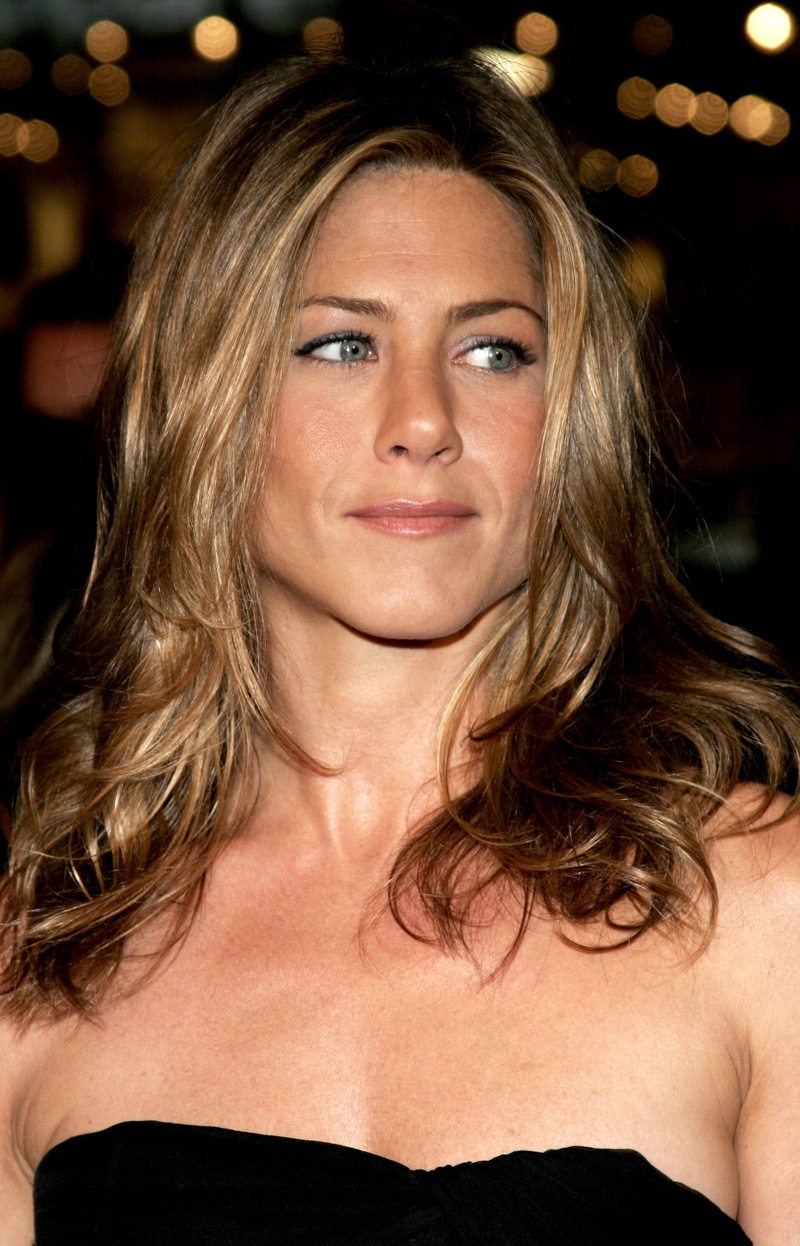 At the 2005 premiere of "Rumor Has It," the actress turned heads with a medium-length, wavy hairstyle in a light brown hue with highlights. Embodying a perfect blend of casual and chic, the actress showcased yet another versatile look that was both effortless and refined.
The light brown shade added a touch of warmth, enhancing her complexion and adding depth to the waves.
Loose Ponytail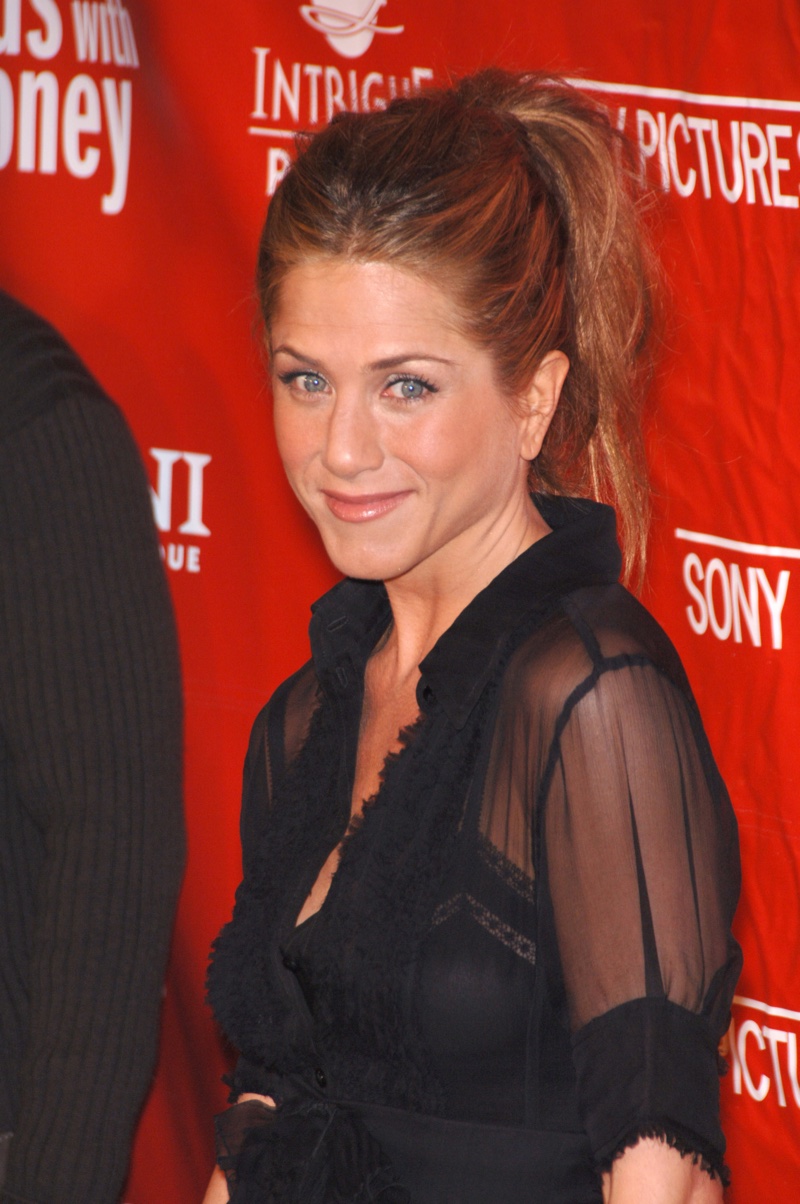 Jennifer Aniston wore a loose ponytail, embodying her signature no-fuss approach to hairstyling at a 2006 event. The casual yet polished look was effortlessly chic, proving once again that Aniston knows how to make even the most laid-back hairstyles appear red-carpet ready.
Straight Brown Hair with Blonde Highlights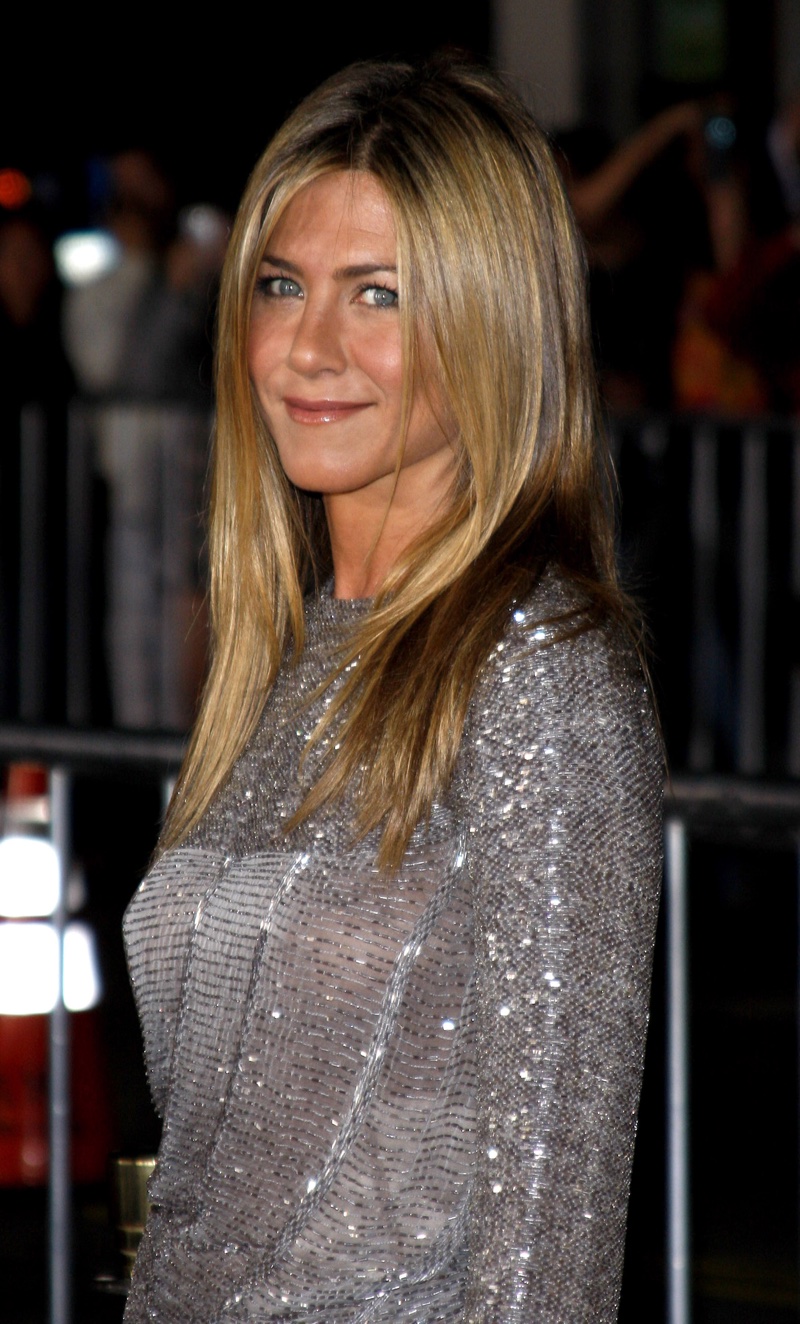 The actress rocked a bronde hairstyle, which is basically the best of both worlds-blonde and brunette. She went for a super straight, sleek look that shone under the camera's flashes.
Get the Look: To achieve her straight and sleek look, start by applying a heat protectant spray to damp hair and blow-drying it straight.
Then, use a flat iron on small sections of your hair, gliding it from root to tip to ensure a uniformly sleek finish, and finish off with a shine serum for that glossy touch.
Romantic Style with Braided Crown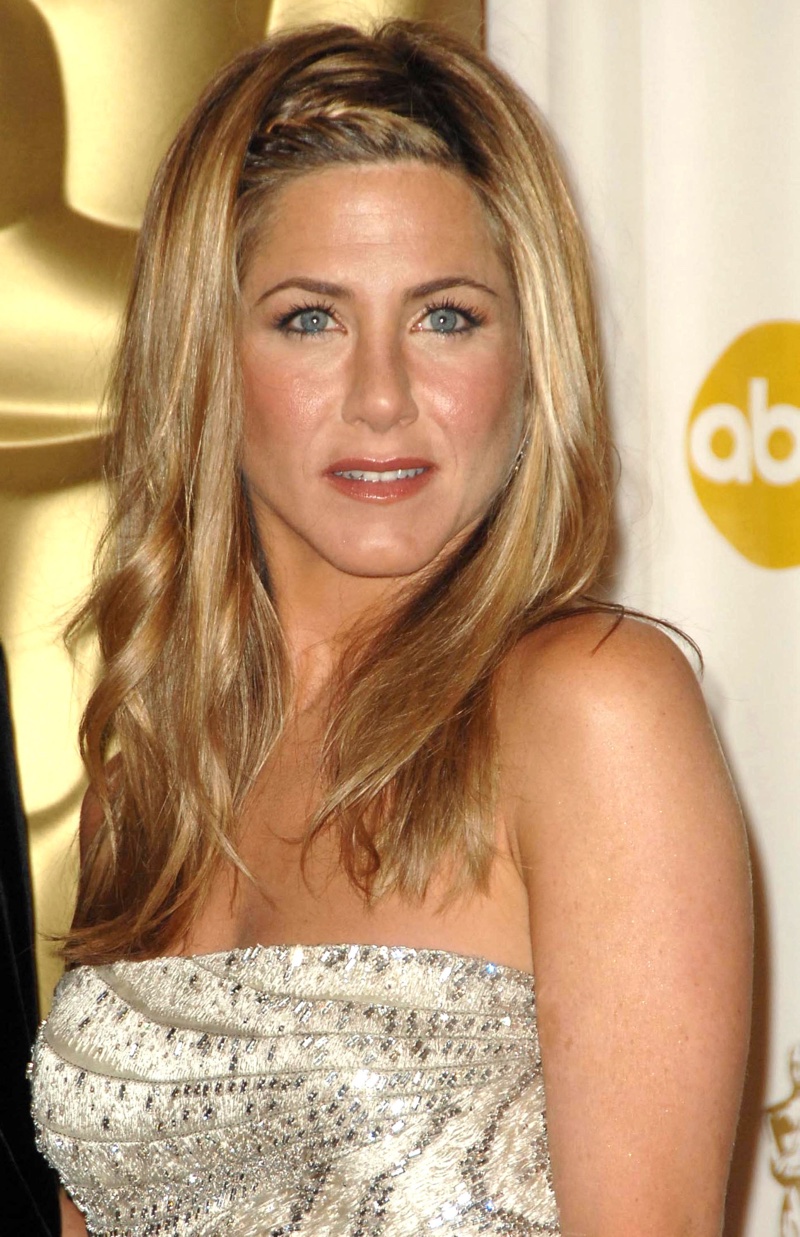 Aniston graced a 2009 event with a romantic hairstyle that featured a subtle braided crown paired with her golden blonde locks. The braid added a whimsical touch, while the golden tones exuded warmth and allure.
This look effortlessly married casual elegance with a fairy-tale-like romanticism, making it a versatile choice for both formal and laid-back occasions.
Wavy Ends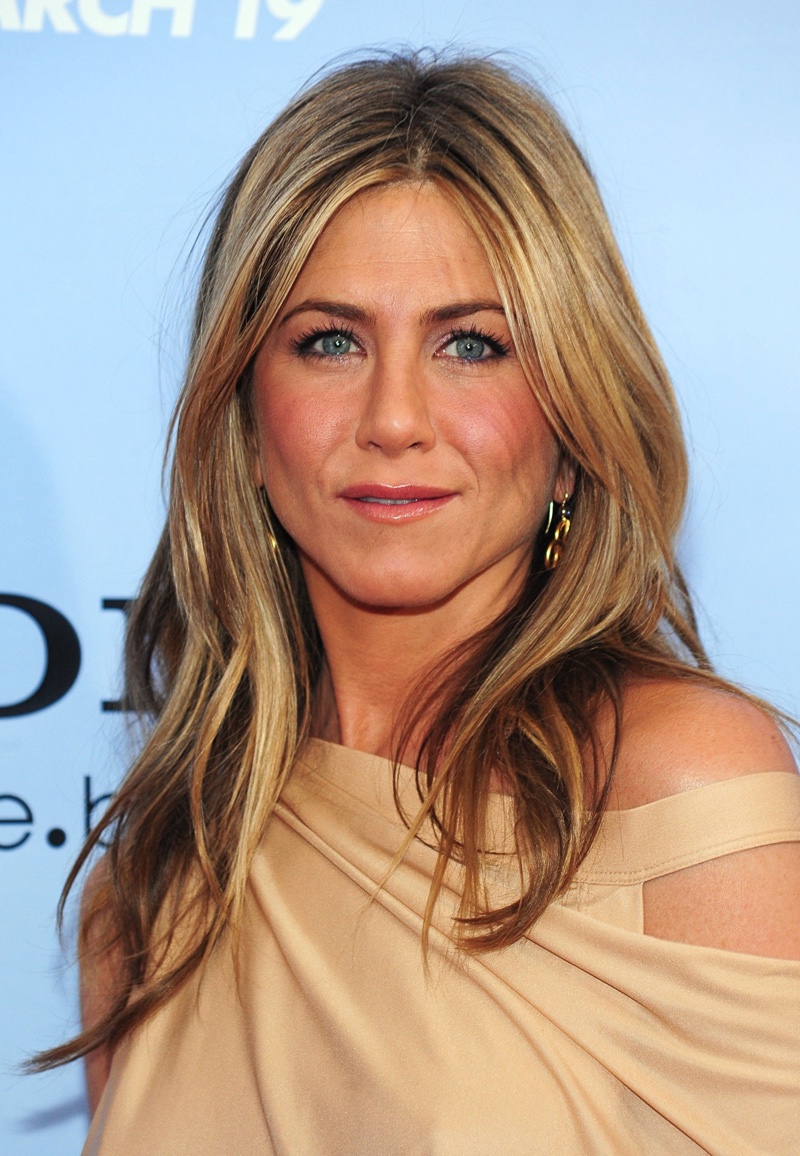 She turned heads with a hairstyle that featured wavy ends and a dynamic mix of blonde highlights over a brown base. This look captured the essence of casual elegance, with the wavy ends adding a playful, beachy vibe.
The blonde highlights were strategically placed to accentuate the movement and texture of the waves, while the deeper brown undertones provided a grounding contrast.
Soft Curls with a Side Part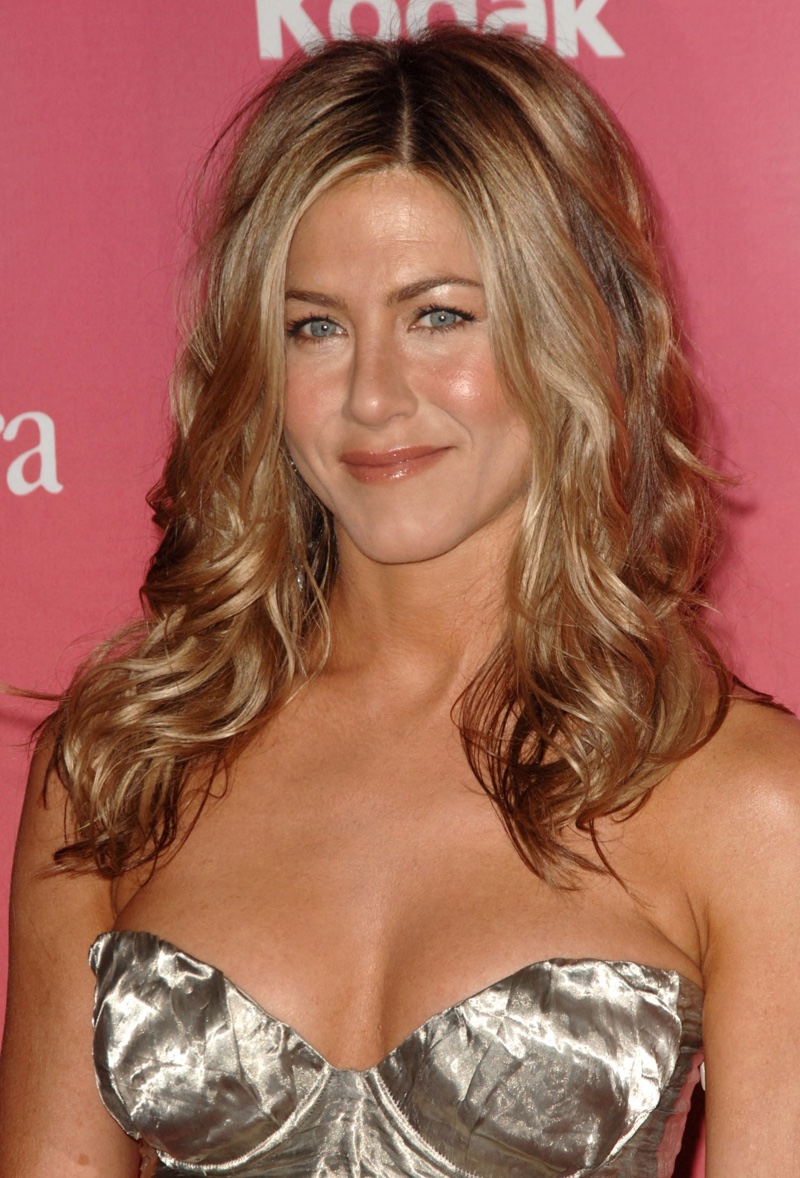 Sporting soft curls with a side part, Jennifer Aniston delivered a chic look that flawlessly showcased her signature blend of blonde and brown hair. The side part added an element of classic elegance, while the soft curls introduced a touch of feminine grace to the overall style.
Get the Look: Start by creating a clean side part using a comb or hairbrush. Next, use a curling iron to form soft curls, taking care to brush them out gently with a hairbrush for a more natural, flowing appearance.
Full Blonde Lob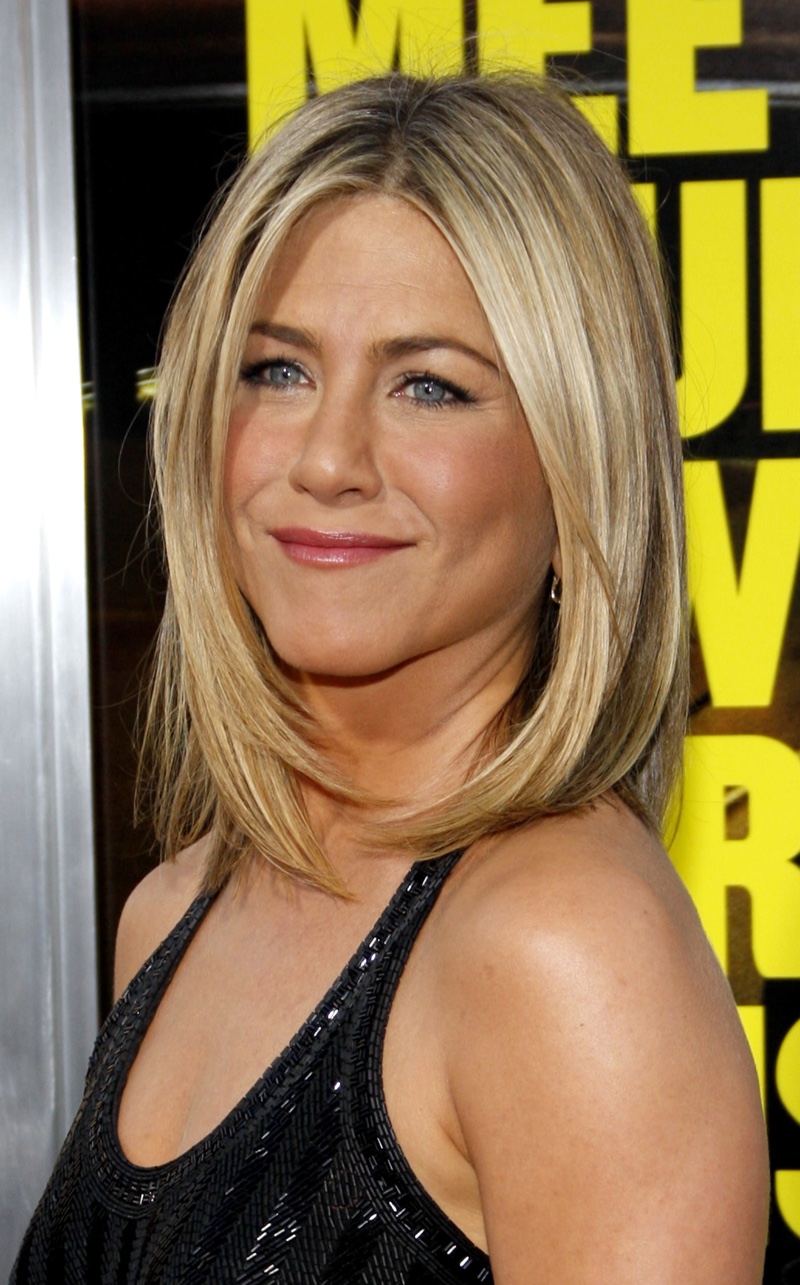 The celebrity stunned with a full-on blonde, lob-length hairstyle at the 2011 premiere of Horrible Bosses. This chic and daring transformation showcased her versatility, proving that she can effortlessly pull off both longer styles and shorter, trendier cuts.
The all-over blonde color added a pop of vibrancy, elevating the medium-length hairdo to a head-turning statement piece.
Get the Look: If Jennifer's blonde lob inspires you, know that going light can damage hair. Invest in sulfate-free shampoos and deep conditioners to maintain health and combat brassiness.
Vibrant Layers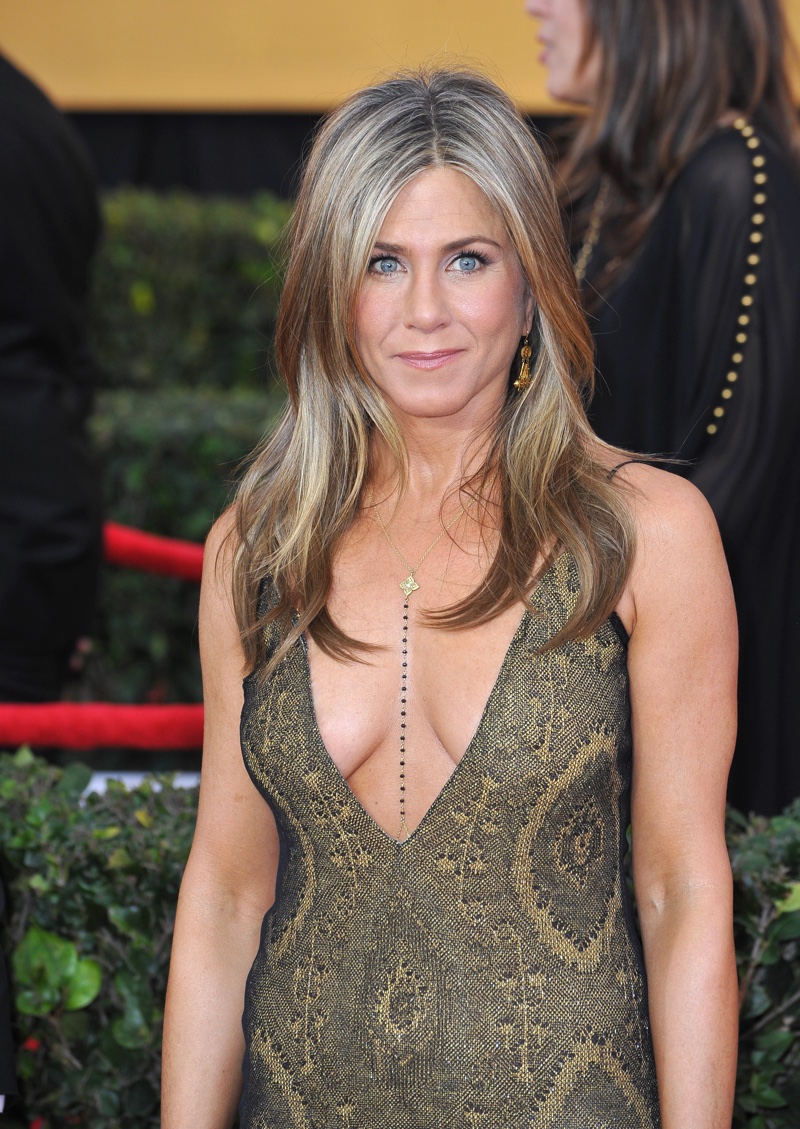 She graced the red carpet in 2015 with a hairstyle featuring curled ends and a subtle part. Her long layers added depth and movement, making the style particularly eye-catching. Her hair's dimensional blend of blonde and brown shades further elevated the style and caught the light beautifully.
Carefree & Long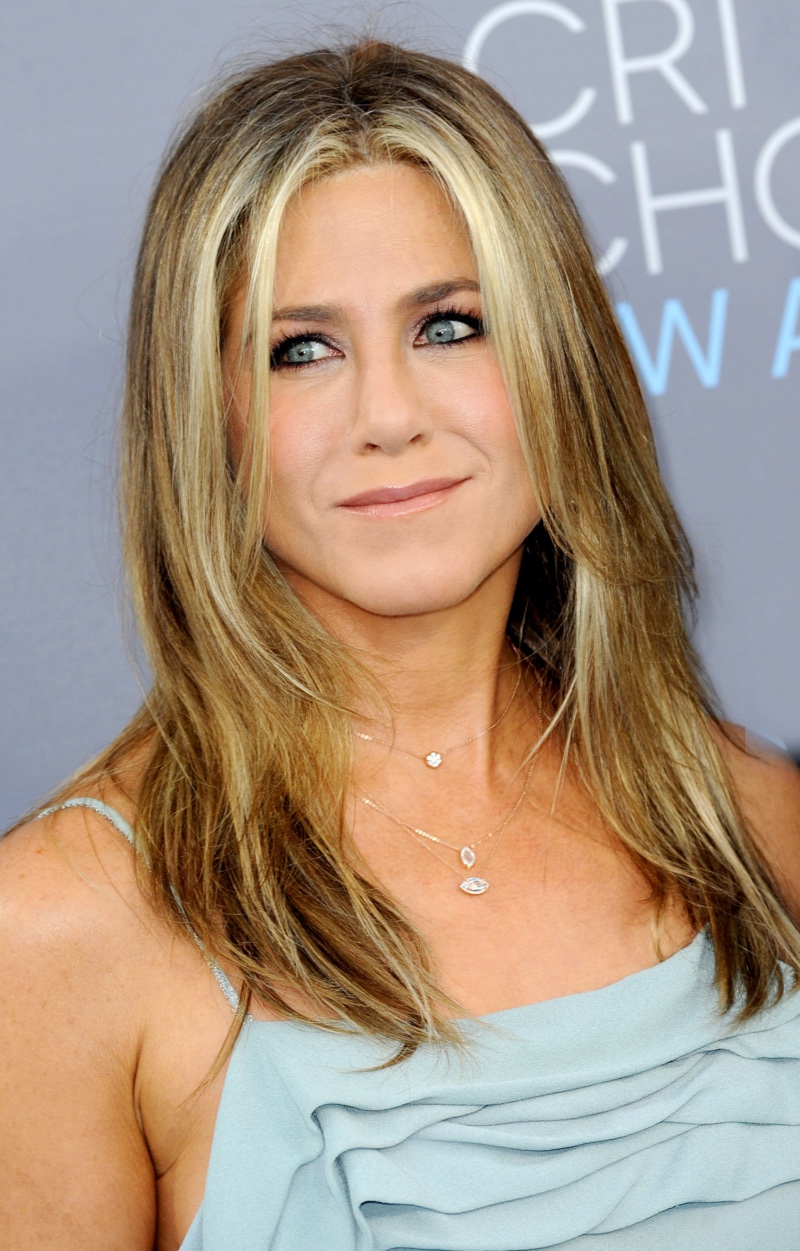 Aniston continued her legacy of effortless style by embracing undone waves adorned with blonde highlights. The carefree texture of the waves channeled a laid-back yet glamorous vibe, while the strategically placed highlights added dimension and a sun-kissed appearance to her locks. 
Sleek & Straight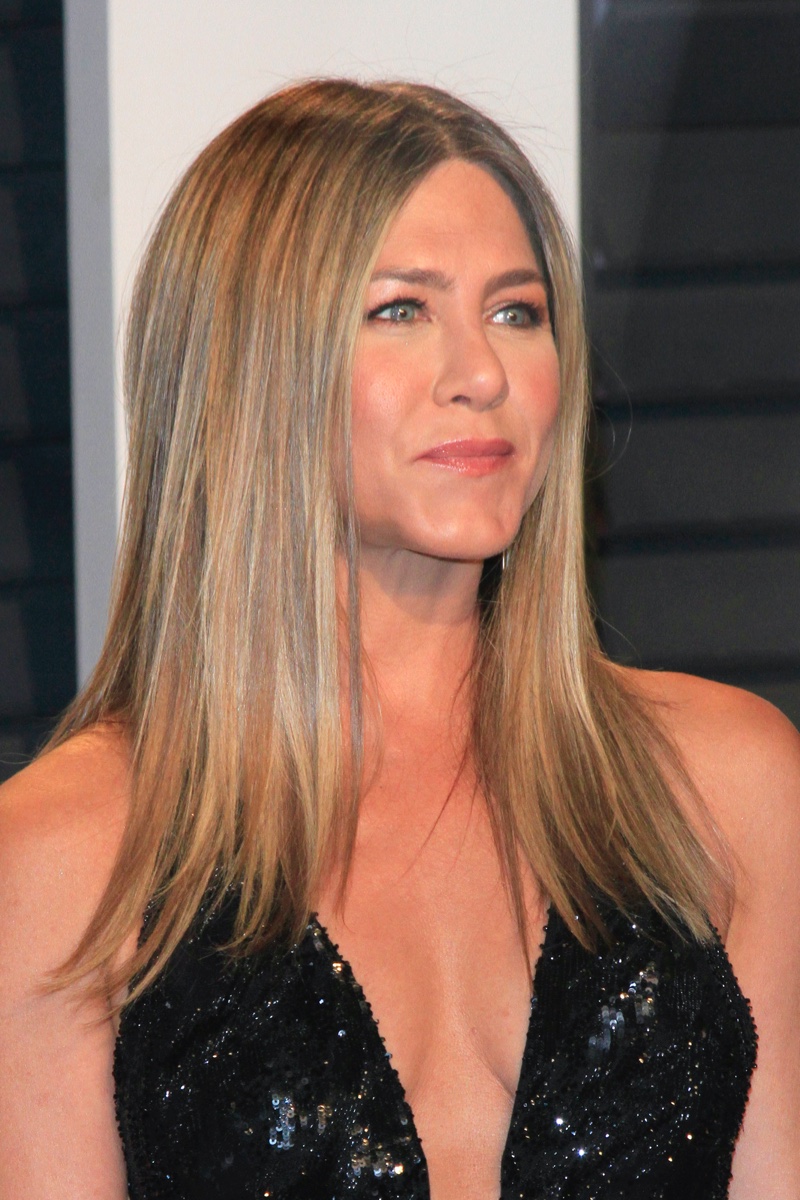 The Friends star opted for a long, straight hairstyle, exuding a refined yet approachable elegance in 2017. The dark blonde color was the perfect complement to her tanned skin, creating a harmonious effect.
Paired with a sequined black dress, this look demonstrated Aniston's skill in choosing hairstyles and colors that perfectly accentuate her natural features.
Side Part with Blonde Highlights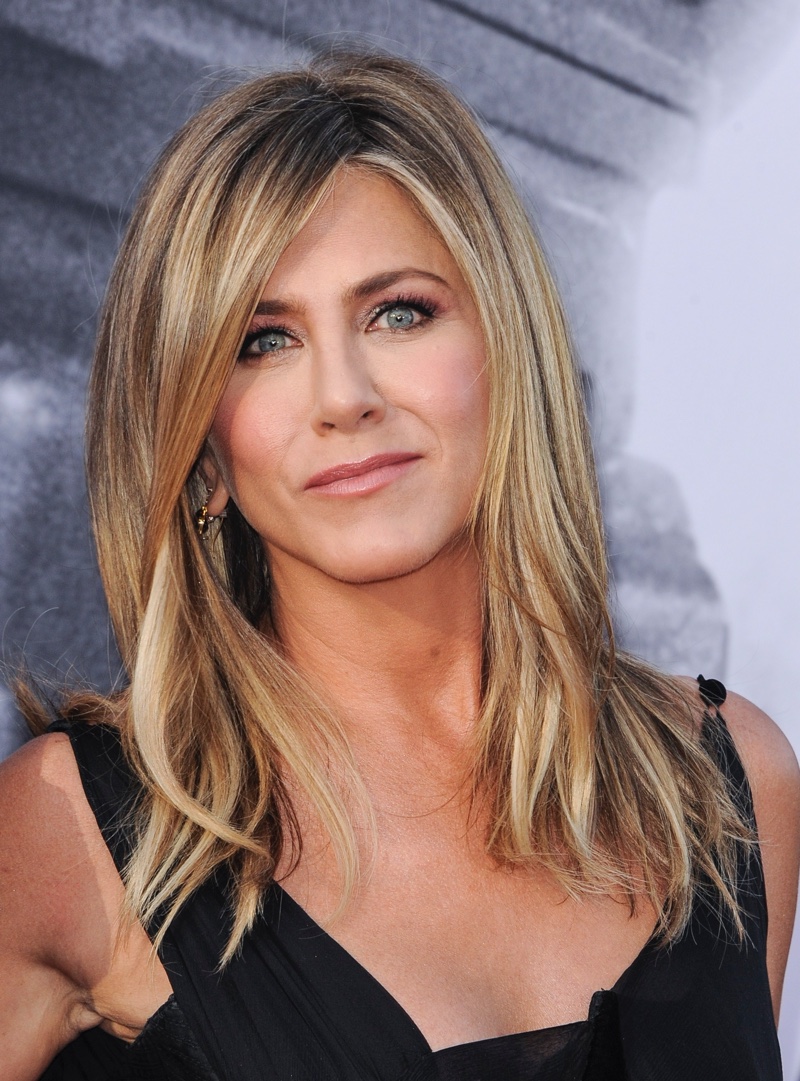 The actress sported a medium-length hairstyle with a side part and blonde highlights, a look that effortlessly drew attention to her striking blue eyes. The lighter hues of blonde acted as the perfect accent to her eye color, creating a captivating visual effect.
Get the Look: Consult with your hairstylist about adding lighter tones that will complement your natural base shade. When it comes to maintenance of your highlights, invest in a color-protecting shampoo and conditioner, and use a heat-protectant spray to shield your hair during heat styling.
Textured Waves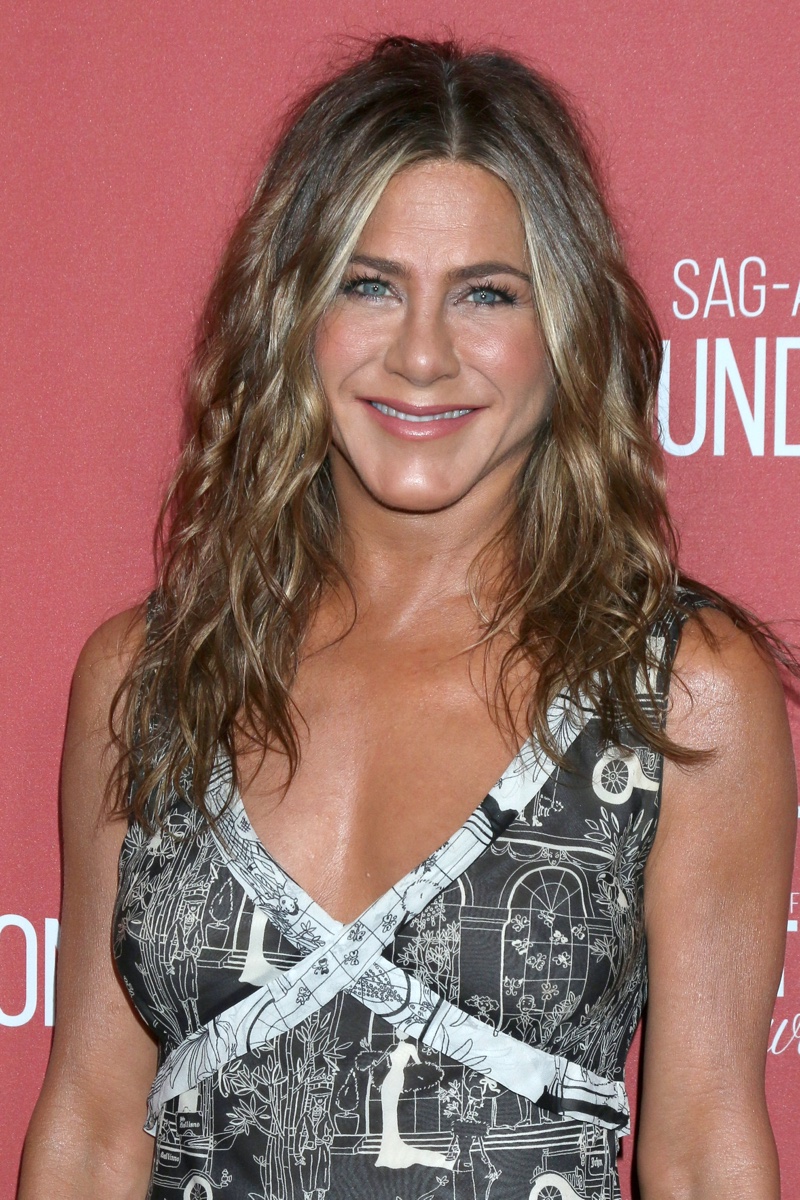 Jennifer embraced a boho-chic aesthetic with textured waves that exuded a carefree and artistic vibe that same year. Her signature blonde highlights were woven through the strands, adding depth and dimension to the tousled look.
Get the Look: Begin by applying a texturizing spray or sea salt spray to damp hair, then scrunch and diffuse or air-dry for natural-looking waves. To keep frizz at bay while maintaining the boho vibes, finish with a lightweight hair serum or anti-frizz spray, focusing on the ends and any problem areas.
Golden Waves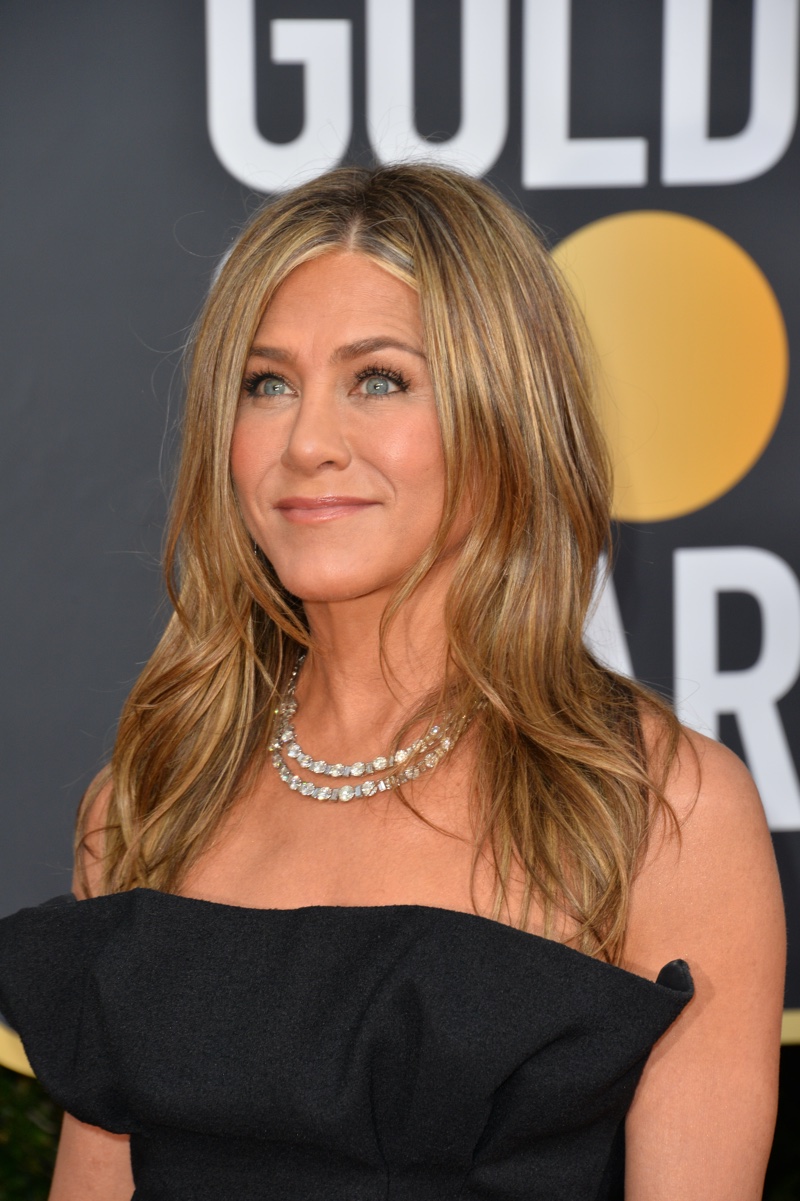 The actress showcased a golden-haired masterpiece adorned with soft waves that struck a perfect balance between elegance and casual charm. The warm, golden tones illuminated her features and added a radiant touch, while the gentle waves offered a laid-back feel to the overall look.
Modern Money Pieces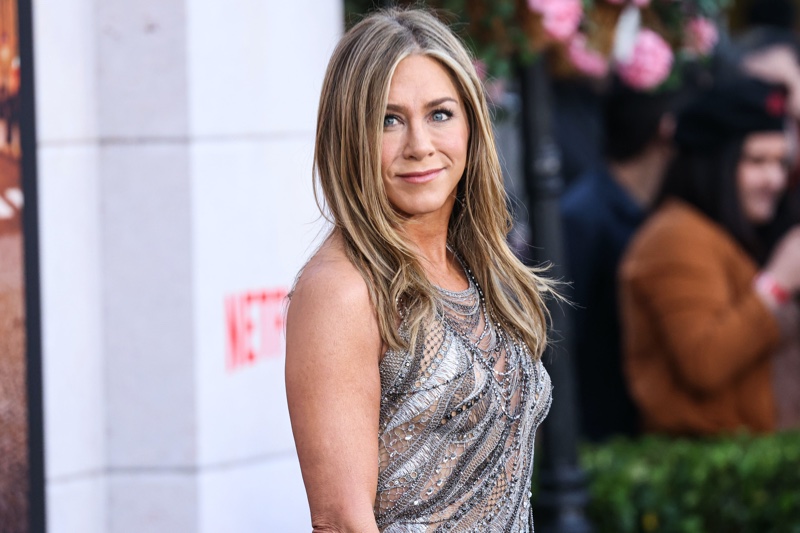 At the 2023 movie premiere, Jennifer Aniston continued to set trends by flaunting money pieces with face-framing highlights that stole the show. Her signature blend of blonde and brunette hues remained as captivating as ever, delivering a fresh twist on a style she's long made iconic.
Get the look: To achieve Jennifer Aniston's 2023 money pieces look, start by asking your hairstylist for face-framing highlights that complement your natural hair color. To protect the vibrancy and health of your newly colored strands, use a color-safe shampoo and conditioner, along with a heat-protectant product when styling.
Final Words
Through the years, Jennifer Aniston's hair journey has been nothing short of iconic. From her early days as a sitcom star to now, her ever-evolving hairstyles have set trends and captivated audiences worldwide.
Aniston's ability to effortlessly transition from the famous "Rachel" haircut to chic bobs, beachy waves, and sleek straight styles showcases her versatility as a style and beauty icon.