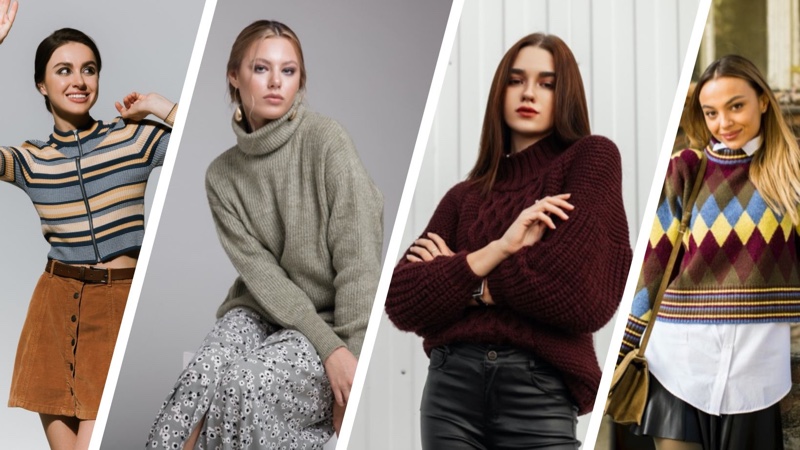 As a timeless and versatile piece, the different types of sweaters can effortlessly elevate any outfit, ensuring both warmth and style during chilly months. The world of sweaters offers an extensive array of knitwear designs and styles, which can sometimes be overwhelming to explore.
Types of Sweaters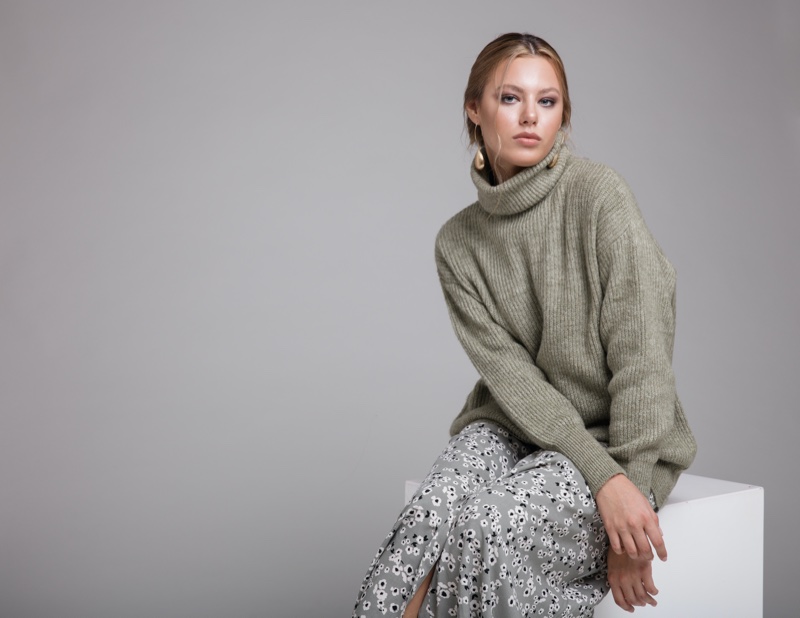 However, our guide will unveil a variety of sweater types, containing both revered classics and trendy options. Whether you are passionate about fashion or simply aim to enhance your wardrobe with the perfect sweater, rest assured that we have you covered.
Take a closer look at the most popular types of sweaters, whether searching for your ideal casual look or a more dressy occasion.
Pullover Sweater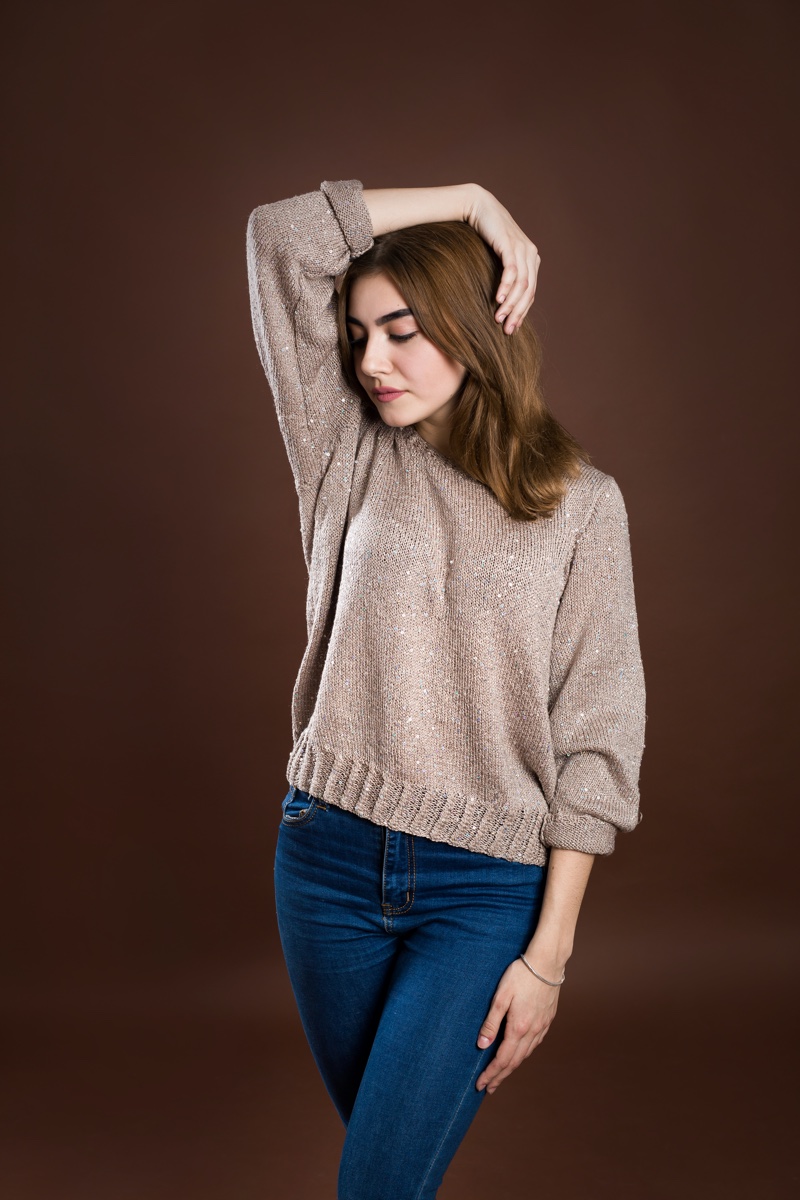 Pullover sweaters are a must-have essential in every wardrobe, effortlessly combining comfort and unrivaled style. These exceptional garments are defined by their absence of buttons or zippers, allowing the wearer to slip them on and off conveniently.
With an array of designs, pullover sweaters encompass coveted styles such as the classic crewneck, the sophisticated v-neck, and the iconic turtleneck.
Crewneck Sweater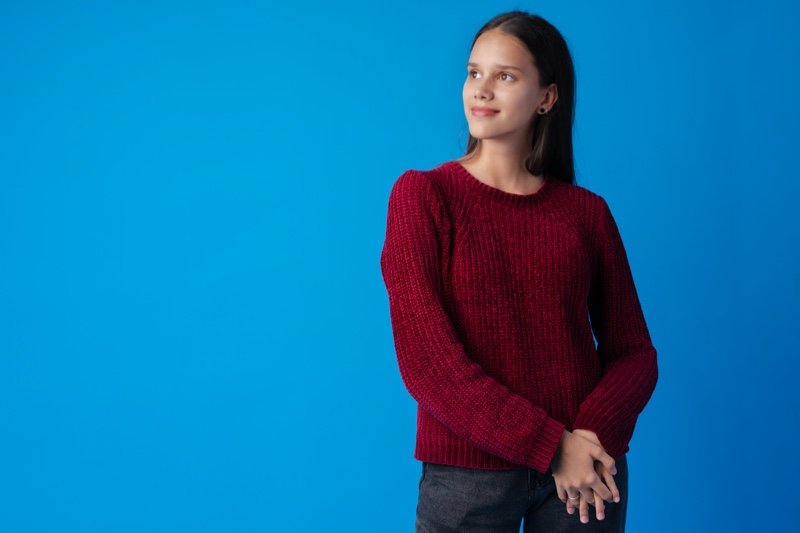 Crewneck sweaters, also called round-neck sweaters, boast a gracefully rounded neckline that adorns the collarbone. This enduring style is the ultimate choice for relaxed occasions, as it seamlessly coordinates with different outfits.
Effortlessly layer it over a simple t-shirt or pair it with jeans for a chic and laid-back appearance. Made from an assortment of materials like plush wool, breathable cotton, and synthetic fibers, crewneck sweaters accommodate a broad spectrum of tastes and budgets.
V-Neck Sweater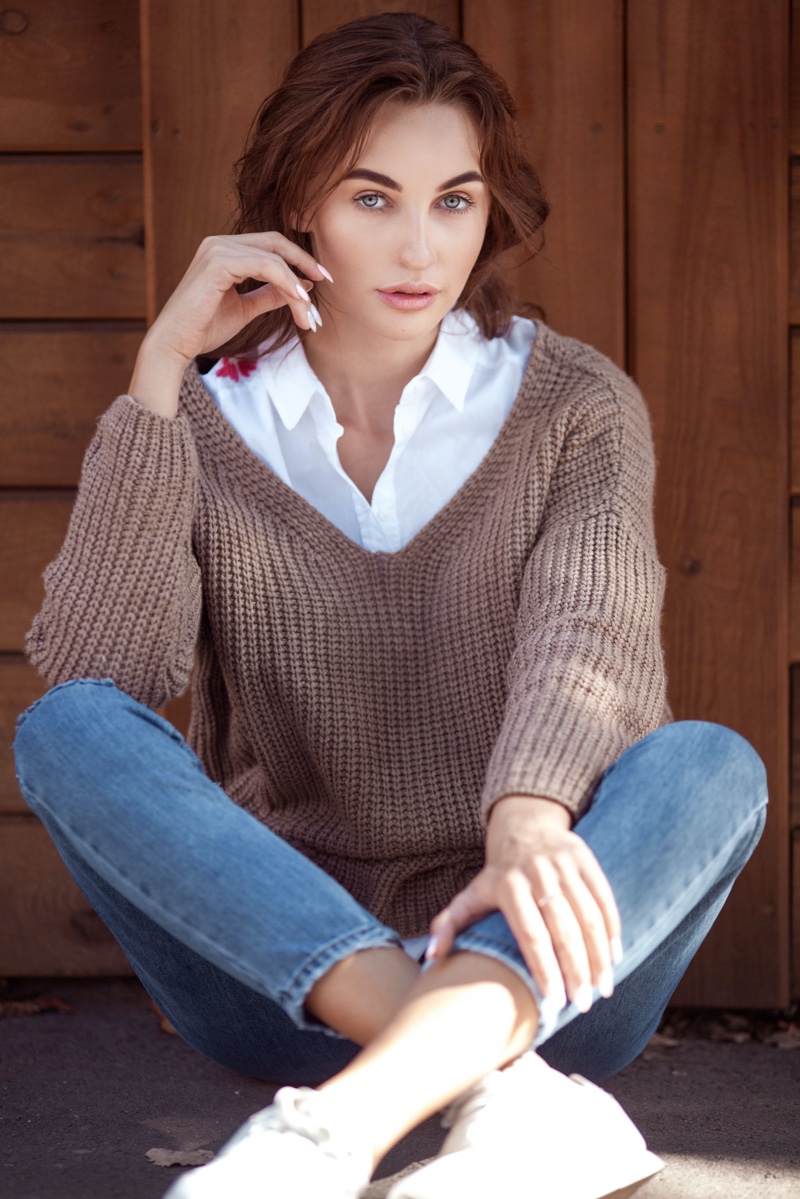 When it comes to refined style, v-neck sweaters take center stage, exuding an air of formality that surpasses their crewneck counterparts. The distinct V-shaped neckline serves as a compelling detail, offering the perfect canvas for layering over collared shirts or blouses.
Pair a v-neck sweater with dress pants or a skirt for a truly chic and polished ensemble. With their inherent versatility, v-neck sweaters are an indispensable staple in any fashion-forward wardrobe.
Turtleneck Sweater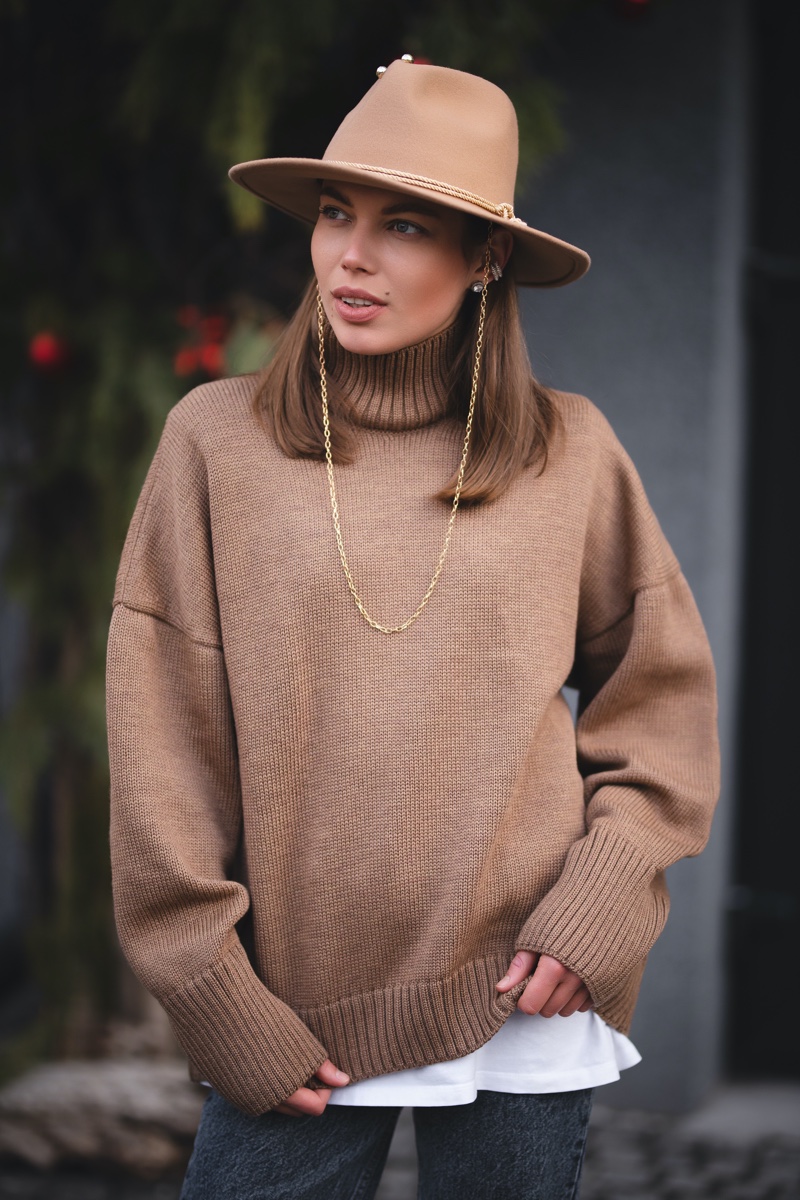 Turtleneck sweaters, also known as roll-neck sweaters, reign supreme as a timeless choice for those frosty, wintry days. Embracing a high, folded collar that envelops the neck, these sweaters deliver an extra layer of warmth and an unparalleled sense of sleek sophistication.
Whether worn independently or layered beneath jackets or coats, turtlenecks contribute to your cold-weather wardrobe. Opt for a luxurious cashmere sweater with a turtleneck silhouette, or find a chunky knit style to embrace a snug and inviting winter aesthetic.
Cardigan Sweater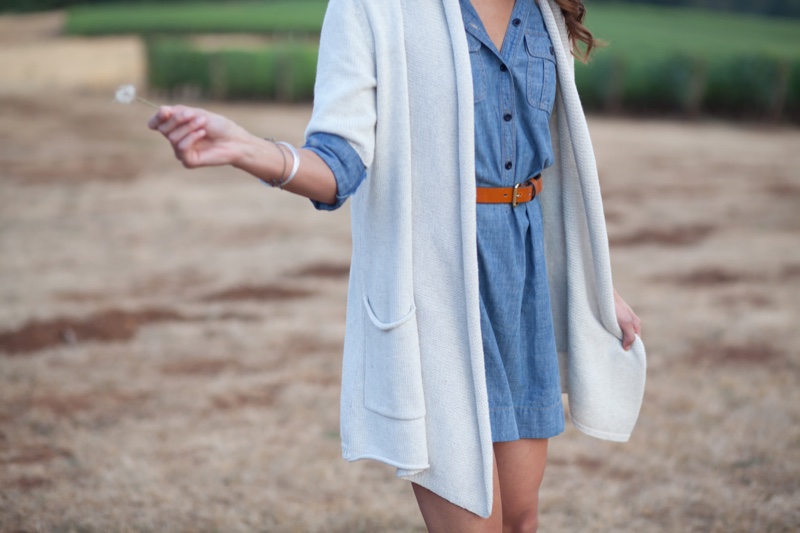 Cardigan sweaters efficiently deliver versatility and timelessness, establishing themselves as the ideal addition to any wardrobe. These open-front designs are secured with buttons or belted fastenings, offering the seamless ability to layer and adjust easily.
Embracing a delightful range of lengths, from cropped styles to gracefully elongated designs, the cardigan sweater style caters to diverse body types and individual style preferences.
Button-Front Cardigan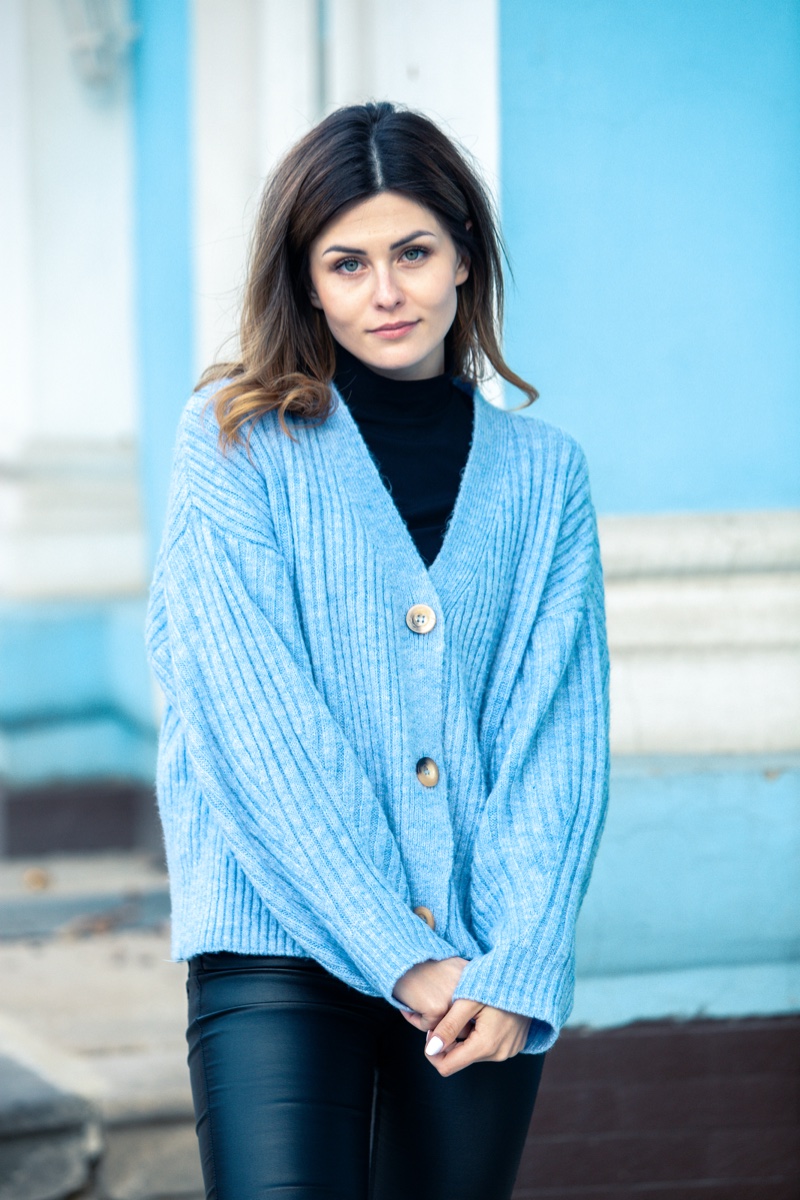 The classic button-front cardigan is a true wardrobe essential that transitions from casual to refined for any occasion. This type of sweater showcases an enchanting combination of front buttons, long sleeves, and ribbed cuffs and hem.
Available in an exquisite selection of materials, including wool, cotton, and blends of synthetic fabrics, button-front cardigans prove their versatility by flawlessly draping over dresses, complementing skirts or pants, or even pairing with a blazer for a sophisticated appearance.
Open Cardigan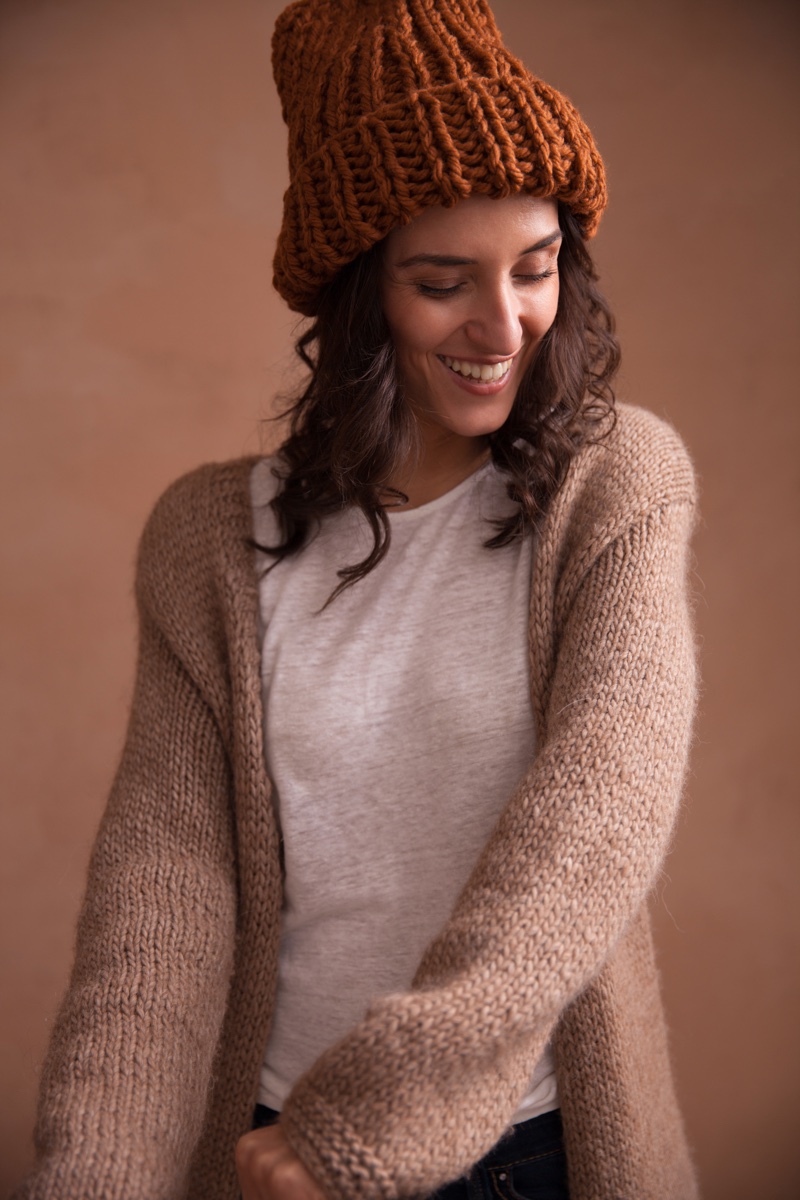 Open cardigans, also known as open-front or waterfall cardigans, exude a relaxed ease that presents a charming alternative to button-front styles. Liberated from the confines of buttons or fastenings, these cardigans gracefully cascade open, resulting in an effortlessly loose and laid-back aesthetic.
Ideal for layering over basic t-shirts or tank tops, open cardigans impart a cozy and stylish charm to any ensemble. With a fascinating variety of lengths and materials, they seamlessly adapt to both warmer and cooler climates, infusing a touch of finesse into every outfit.
Wrap Cardigan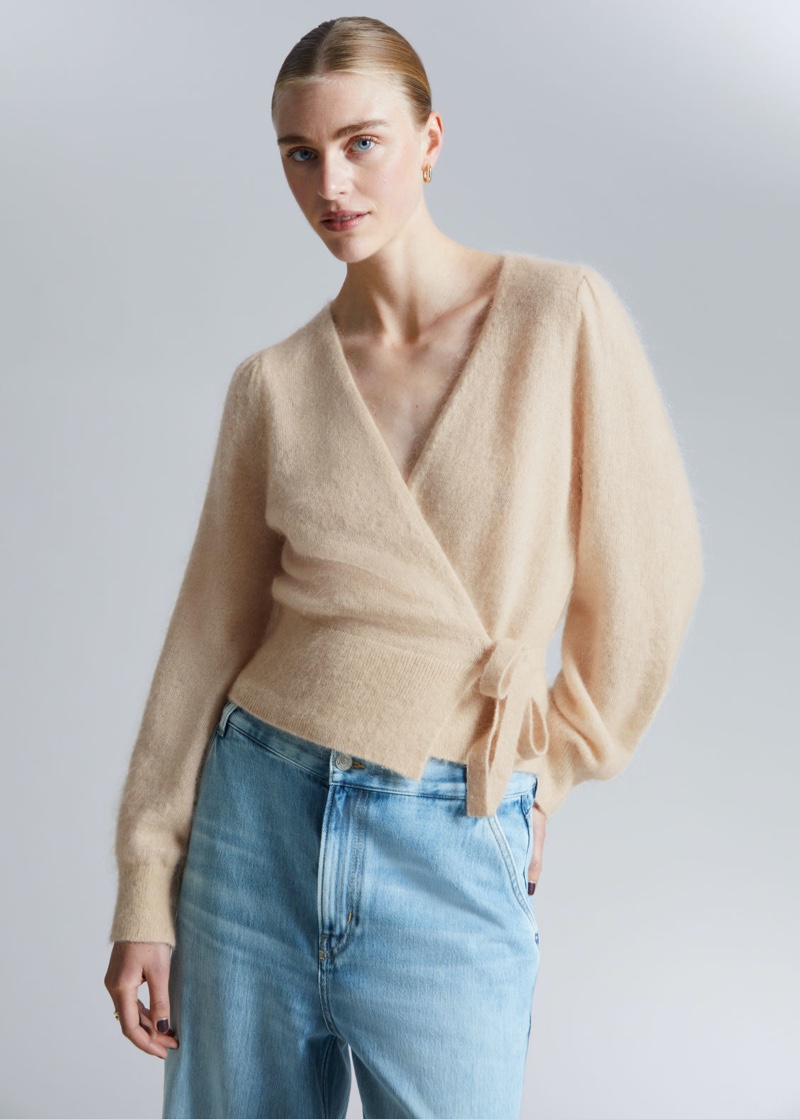 Wrap cardigans feature a wrap-around design with a belt or tie closure, creating a more tailored and feminine silhouette. These cardigans are versatile and can be adjusted to fit your body shape and desired comfort level.
Wrap cardigans add a touch of elegance to both casual and formal outfits. Pair them with jeans and a t-shirt for a chic everyday look, or wear them over a dress for a more sophisticated ensemble.
Tunic Sweaters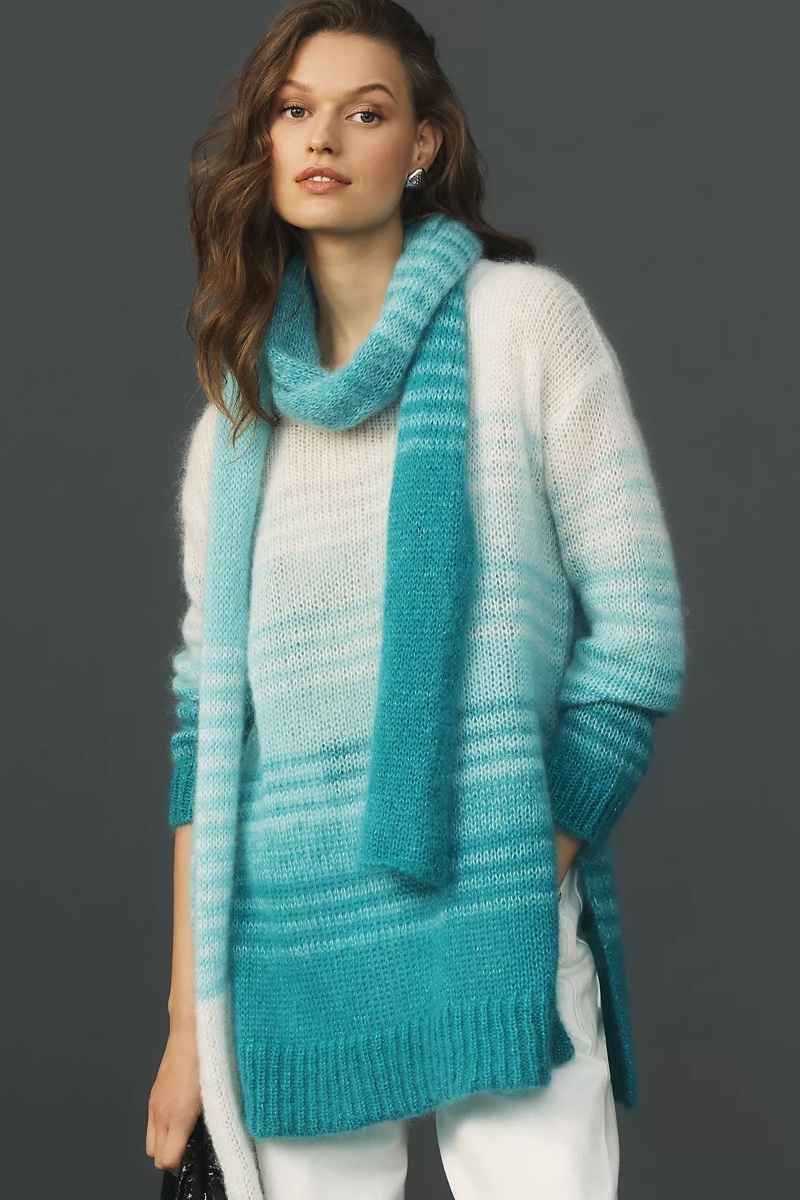 Tunic sweaters embody both style and comfort, presenting an exceptional choice that transitions from casual to dressy for various occasions.
Distinguished by their longer length, often gracefully falling below the hips or reaching the mid-thigh, tunics have a universal appeal. They can be confidently worn as standalone pieces or elegantly layered over leggings or skinny jeans, resulting in a chic and relaxed aesthetic.
Cowl Neck Sweater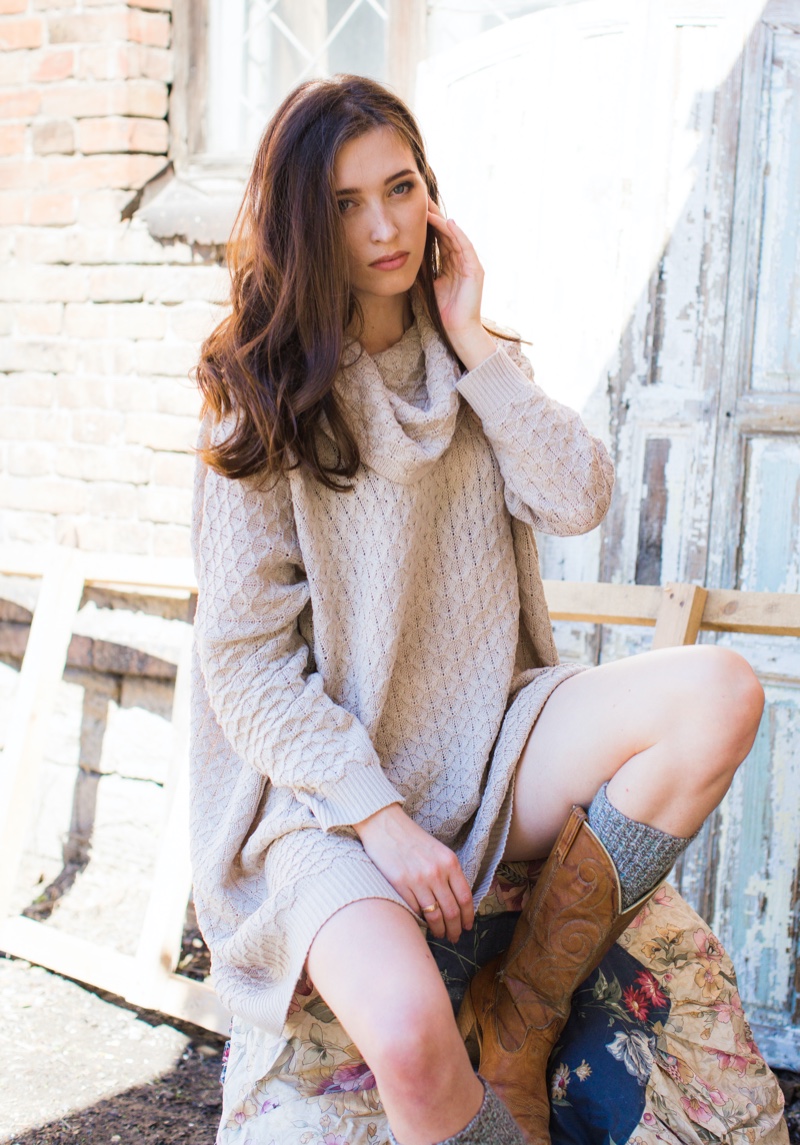 Cowl neck sweaters feature a draped neckline similar to a loose turtleneck, injecting a hint of contemporary fashion into any ensemble. This particular style adds a modern and trendy dimension to your outfit of choice.
Crafted from soft and warm materials such as cashmere or wool, cowl neck sweaters are ideal for colder weather. Combine them with jeans or leggings for a comfortable, easily stylish look that envelops you in cozy warmth.
Mock Neck Sweater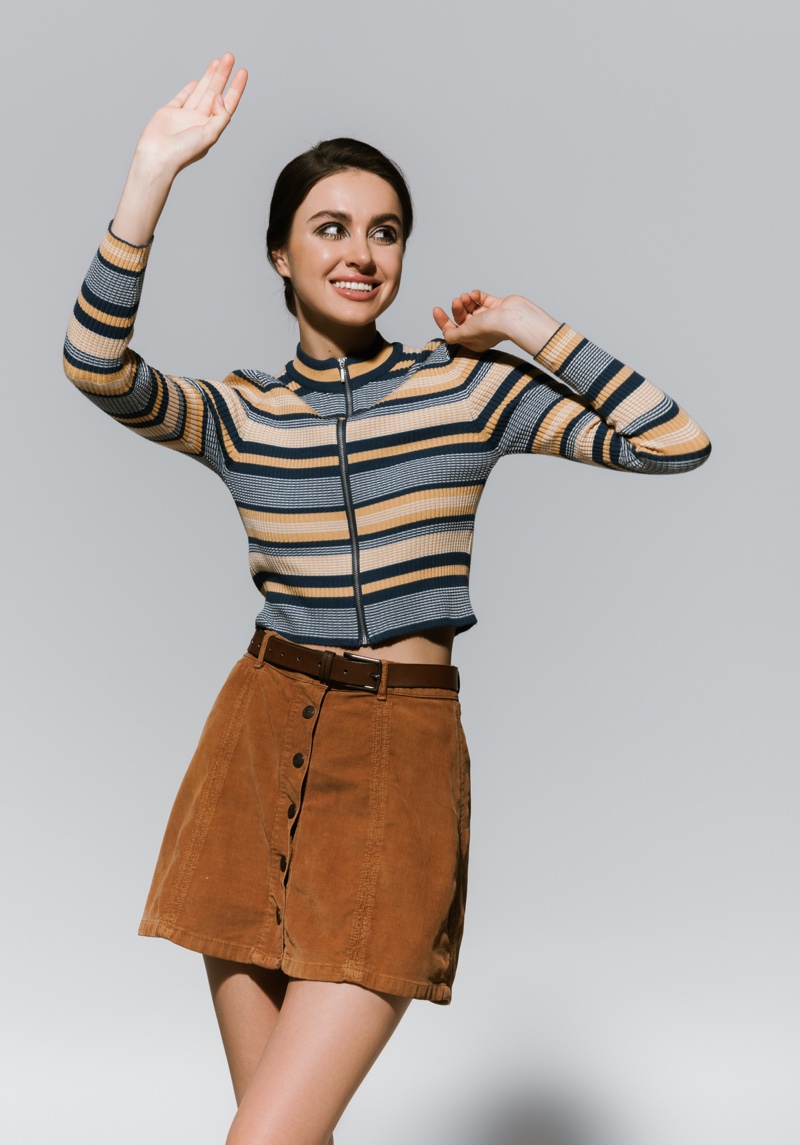 Mock neck sweaters, also known as high-neck sweaters, look like turtlenecks while offering a shorter collar that rests just below the chin. This unique style presents a sleek and sophisticated aesthetic without the added bulkiness of a full turtleneck.
Versatility lies at the heart of mock neck sweaters, as they effortlessly complement both casual and formal outfits. Layer them underneath blazers or jackets for a chic and polished ensemble, or embrace a relaxed yet refined appearance by wearing them on their own.
Sweater Vest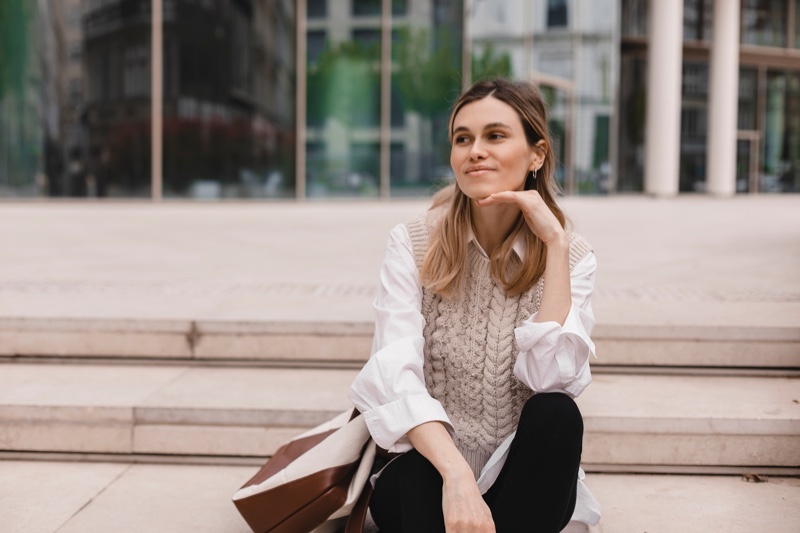 Sweater vests bring a distinctive and fashionable touch to any wardrobe. Setting themselves apart from traditional sweaters, these sleeveless garments are crafted with layering in mind, allowing you to add warmth and style to your outfit with ease.
Sweater vests come in a variety of styles, including V-neck and crewneck designs, and are available in different materials such as wool, cotton, or synthetic blends.
Sweater Jacket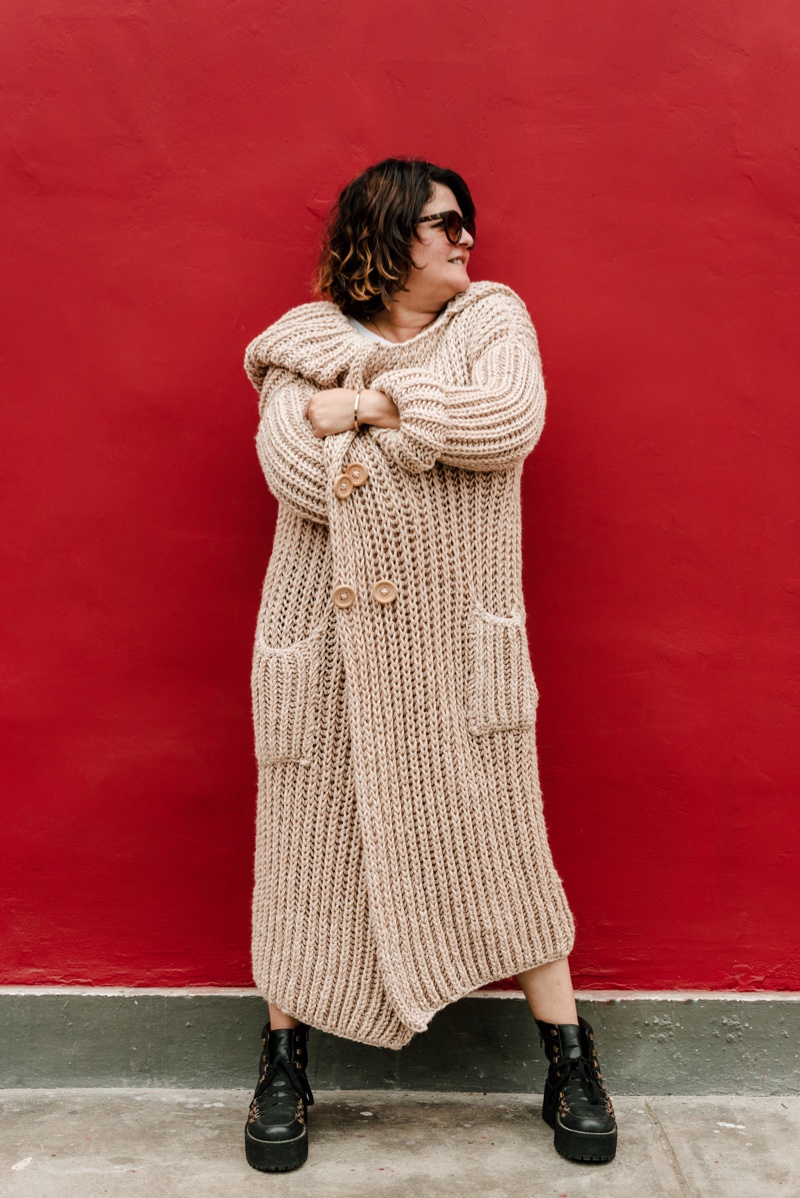 Sweater jackets, alternatively known as cardigan jackets or knit jackets, combine a sweater's cozy comfort with a jacket's refined structure. This fusion creates an adaptable garment that can be worn as outerwear or layered under coats to provide an extra layer of warmth.
Sweater jackets offer an array of styles, ranging from structured blazer-like designs to relaxed and unstructured silhouettes, ensuring a diverse range of options to suit individual preferences.
Fair Isle Sweater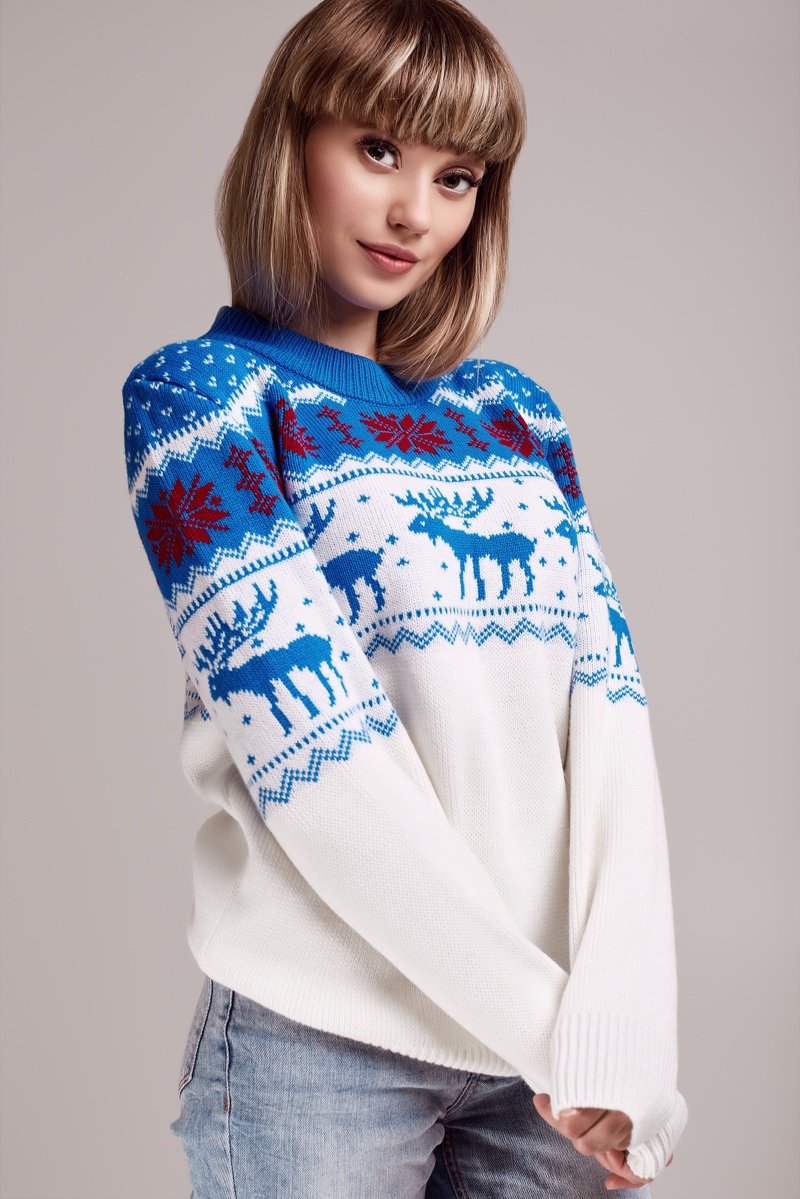 Indulge in Fair Isle sweaters, renowned for their intricate and colorful patterns that trace back to the Fair Isle in the British Isles. These remarkable sweaters showcase a fusion of geometric shapes, motifs, and traditional patterns, culminating in a visually exciting and irresistibly cozy design.
Enhance these sweaters by pairing them with jeans or leggings for an effortlessly casual and vibrant look.
Chunky Sweater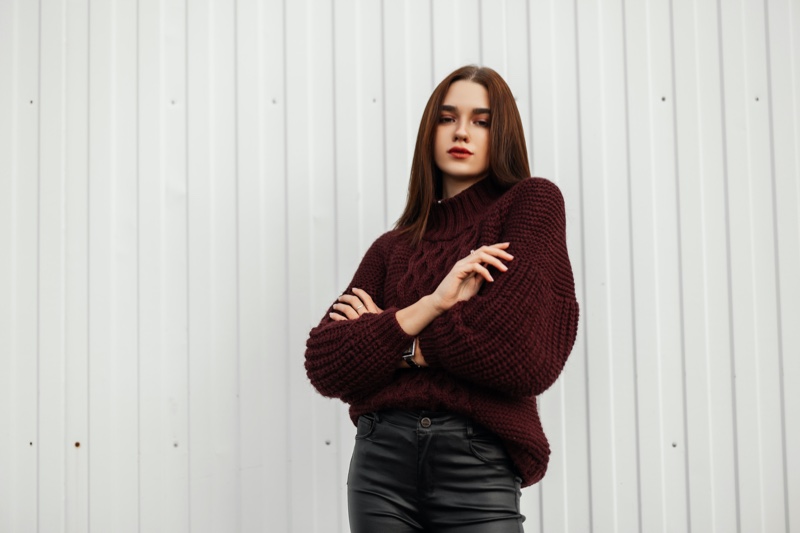 Chunky sweaters, also known as oversized or bulky sweaters, are perfect for winter weather. These sweaters proudly showcase their defining feature—a thick and substantial knit, delivering unparalleled warmth and comfort.
Chunky sweaters can be donned as standalone pieces or artfully layered over lighter tops, providing an additional insulation layer. Whether paired with jeans, leggings, or skirts, these trendy marvels exude a relaxed and stylish appeal, ensuring a fashion statement that withstands the test of time.
Cable Knit Sweater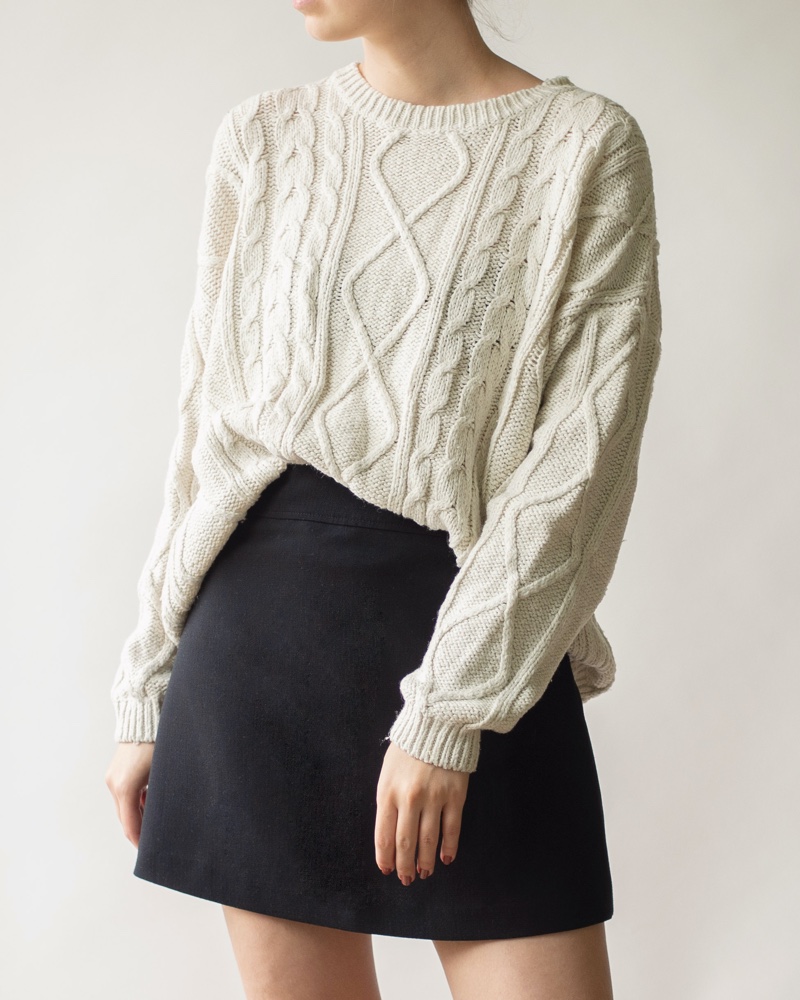 There is a textured sophistication to cable knit sweaters. These sweaters exude classic style and offer a captivating blend of timeless design and modern style. Adorned with intricate cable patterns, these sweaters create a visually appealing and luxurious look.
Crafted from cozy and warm fabrics, cable knit sweaters provide both comfort and fashionable elegance.
Quarter-Zip Sweater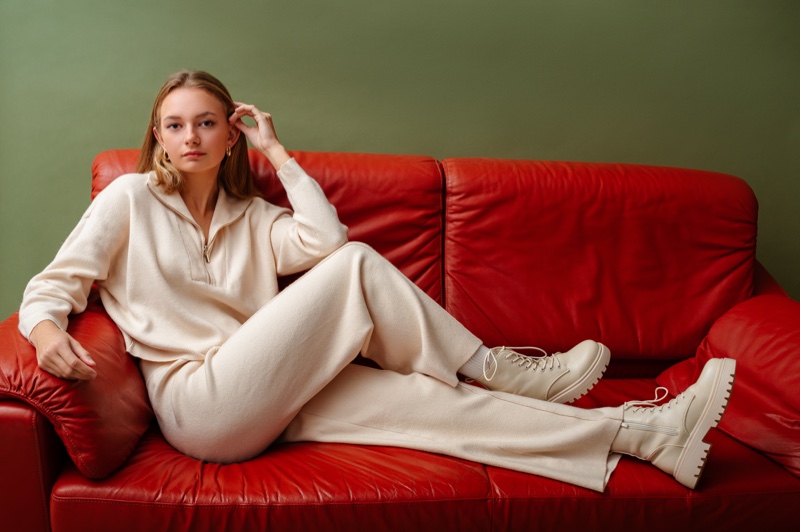 Step into the world of quarter-zip sweaters, where sportiness and adaptability make the perfect mix. These distinctive sweaters feature a zipper that extends a quarter of the way down, granting adjustment and ventilation.
Often crafted from thicker materials like wool or fleece, quarter-zip sweaters prove their grit in outdoor activities or on brisk days spent on the golf course.
Boyfriend Sweater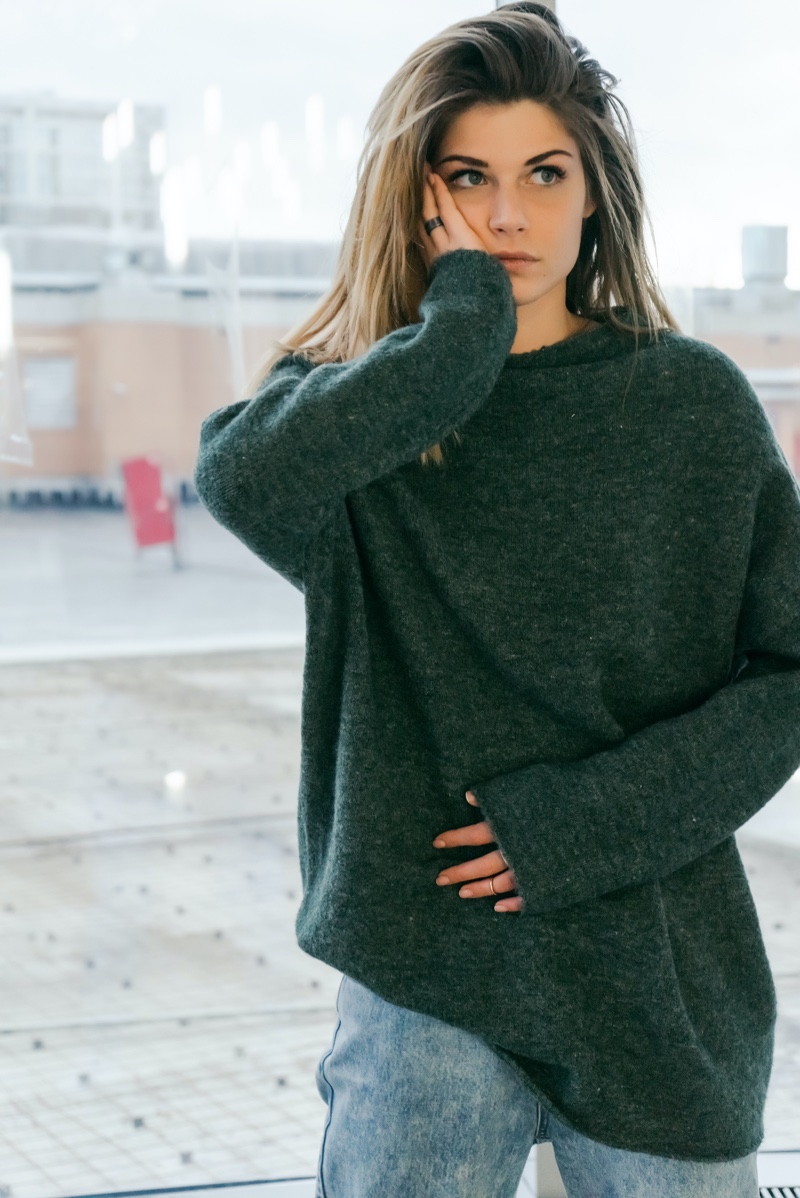 With their oversized fit, boyfriend sweaters capture the essence of borrowing a beloved sweater from your significant other's wardrobe. These sweaters easily embody a relaxed and effortless style, making them a flawless choice for casual wear.
Pair a boyfriend sweater with jeans or leggings to exude a cozy and laid-back aesthetic. The genius of this style allows for accessorizing or layering over collared shirts, elevating the ensemble into a more polished and put-together look.
Sweater Dress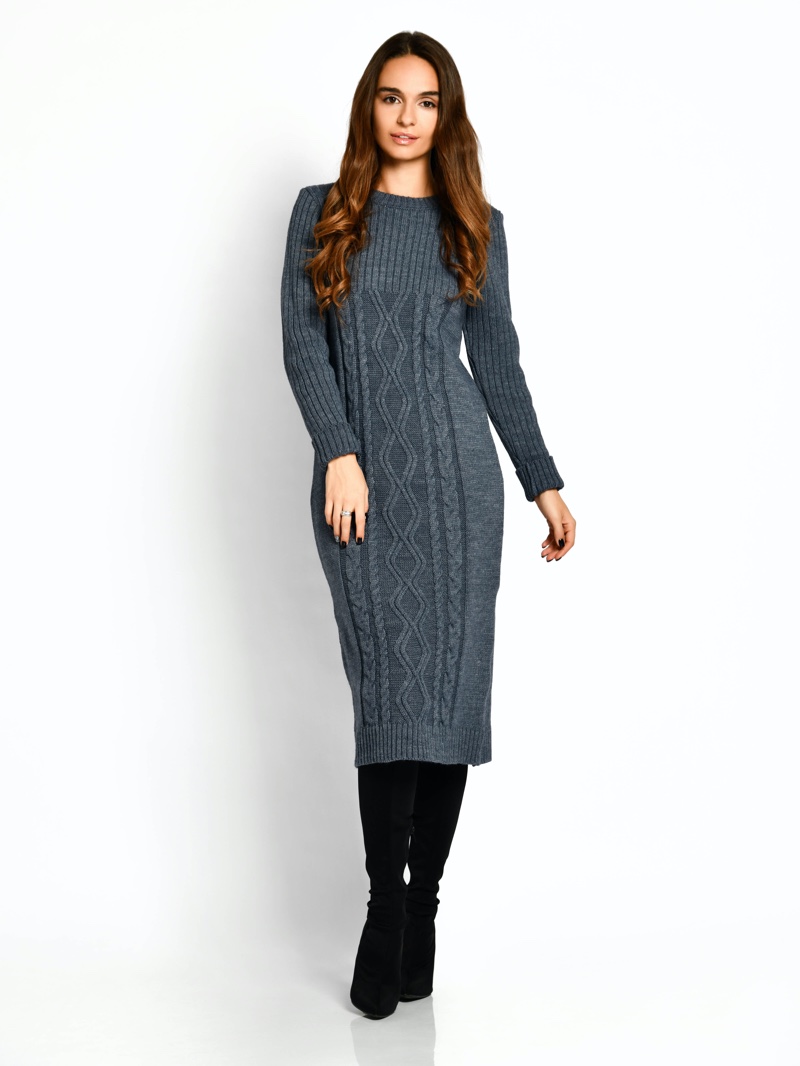 Sweater dresses unite the comforting embrace of a sweater with the timeless elegance of a dress, offering a stylish option for many occasions. Crafted from knitted fabrics, these dresses vary in length, from mini to midi to maxi, catering to diverse preferences.
Sweater dresses effortlessly coordinate with tights or leggings and pair exquisitely with boots, creating a chic and cozy ensemble. Seamlessly transitioning from colder to warmer weather, these dresses ensure a blend of style and comfort in a single garment.
Puff Sleeve Sweater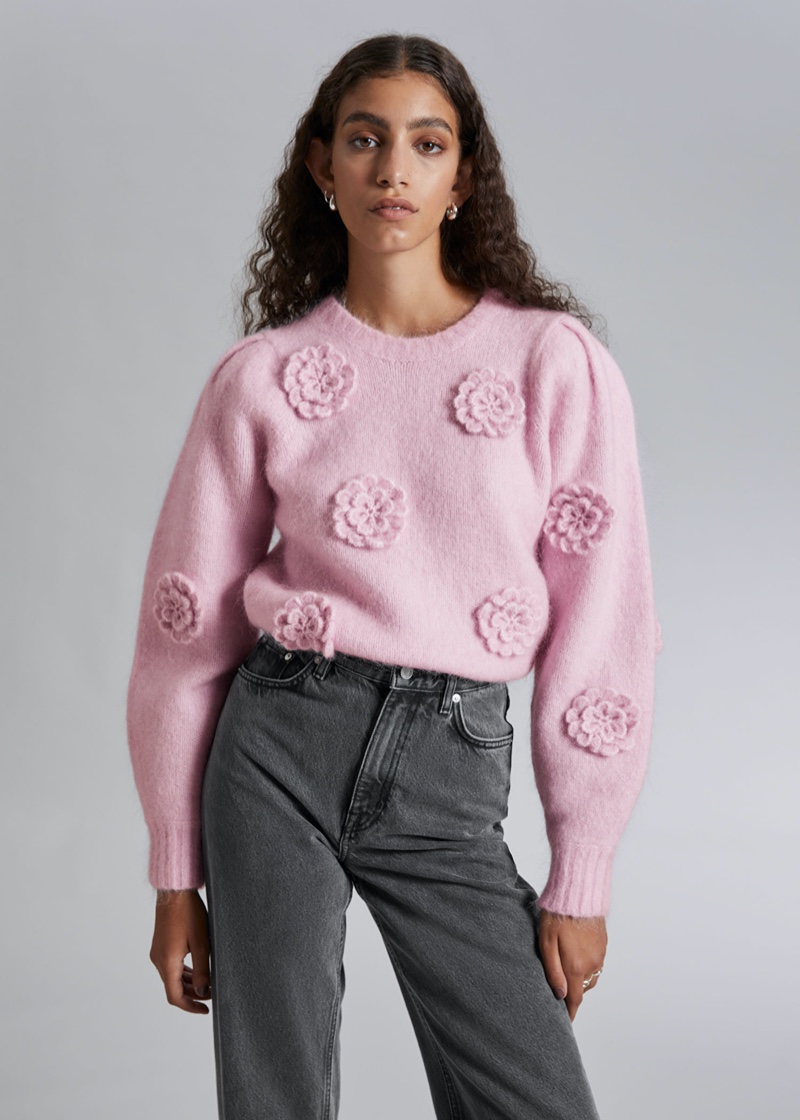 There is a delightful charm to puff sleeve sweaters. These sweaters infuse a playful twist into cozy comfort, boasting voluminous sleeves that add a touch of whimsy to any outfit.
Crafted from soft and warm fabrics, puff sleeve sweaters strike the perfect balance between style and comfort. Pair them with jeans or skirts for a look that effortlessly embodies casual elegance.
Shawl Collar Sweater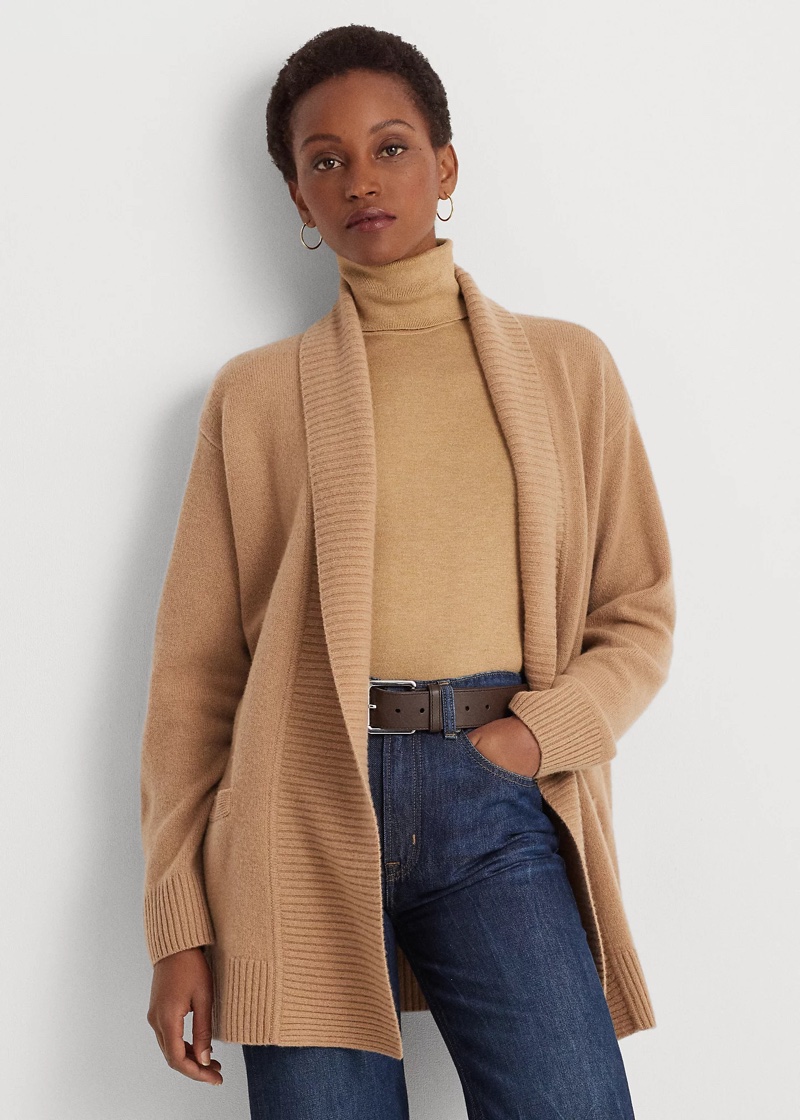 Indulge in the sophistication of shawl collar sweaters, a compelling blend of timeless style and modern sensibility. These sweaters exude an air of refinement and charm with their elegant folded collars.
The shawl collar adds a unique twist to the traditional sweater design, making it an eye-catching choice for casual and dressier occasions. Style it with tailored pants or a skirt for a polished and effortlessly chic ensemble.
Argyle Knit Sweater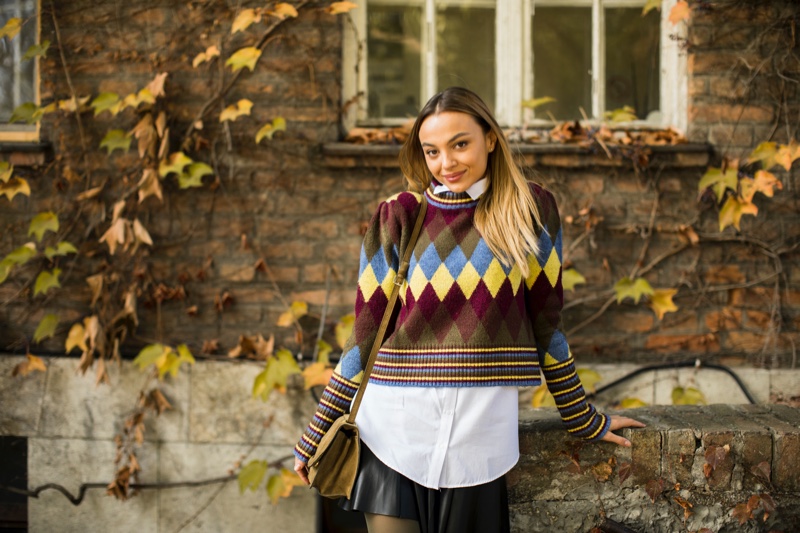 Channel preppy style with argyle knit sweaters. Known for their classic diamond pattern, these sweaters exude a refined and sophisticated aesthetic. The intricate design adds visual interest and a touch of vintage charm to any outfit.
Argyle knit sweaters provide both warmth and style. Pair them with trousers or a pleated skirt for a look that seamlessly blends tradition with contemporary fashion.
Quick Tips for Sweaters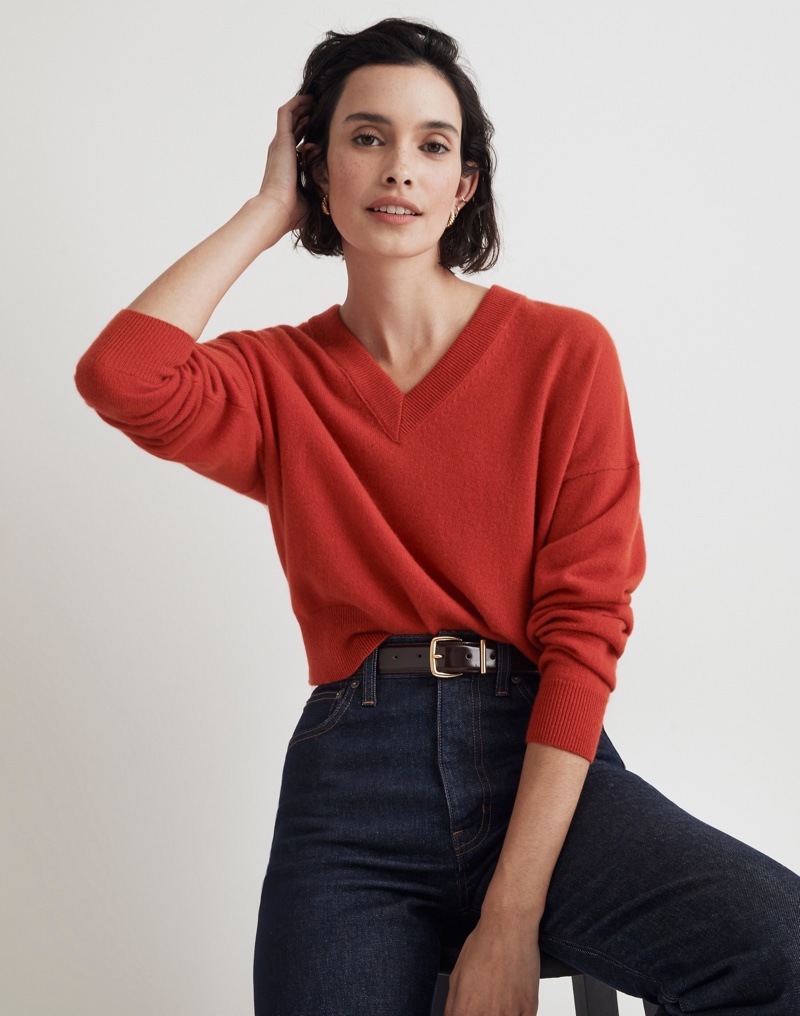 What styles of sweaters are available?
Sweaters come in a variety of styles and designs to suit different preferences and occasions. Common types of sweaters include cardigans, pullovers, turtlenecks, crew necks, and sweater vests.
What are the popular materials used in sweaters?
Common materials used for sweaters include wool, cashmere, cotton, acrylic, and blends of these fibers. Wool and cashmere are known for their warmth and softness, while cotton and acrylic offer breathability and easy care.
How to choose the right sweater for different occasions?
Consider the occasion and dress code when choosing a sweater.
For formal or professional settings, opt for classic styles like crew necks or cardigans in neutral colors. You can experiment with bolder colors, patterns, or chunky knit designs for casual or relaxed occasions.
Can sweaters be worn year-round?
Sweaters are versatile garments that can be worn throughout the year, depending on the material and style. Lighter-weight cotton or linen sweaters are suitable for spring and summer, providing comfort in cooler evenings.
Heavier knits or wool sweaters are ideal for fall and winter, offering warmth during colder months.
Embracing Knitwear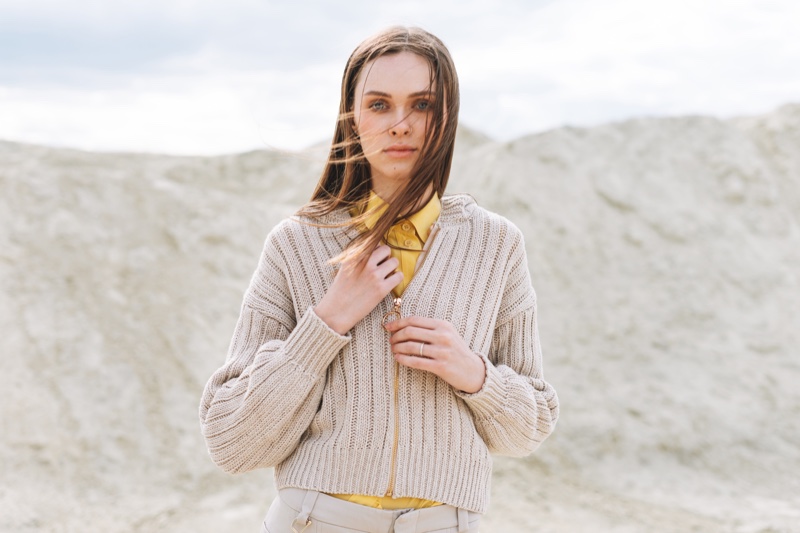 An iconic staple of any wardrobe, the different types of sweaters offer various styling possibilities. From timeless pullovers to fashionable cardigans and sweater vests, a sweater type is out there for each individual.
Whether you gravitate towards a cozy and laid-back aesthetic or aspire to achieve a refined and elegant ensemble, the extensive range of sweater options empowers you to express your unique personal style while embracing warmth and fashion.
Embrace sweater weather and elevate your wardrobe with this delightful assortment of sweater types.