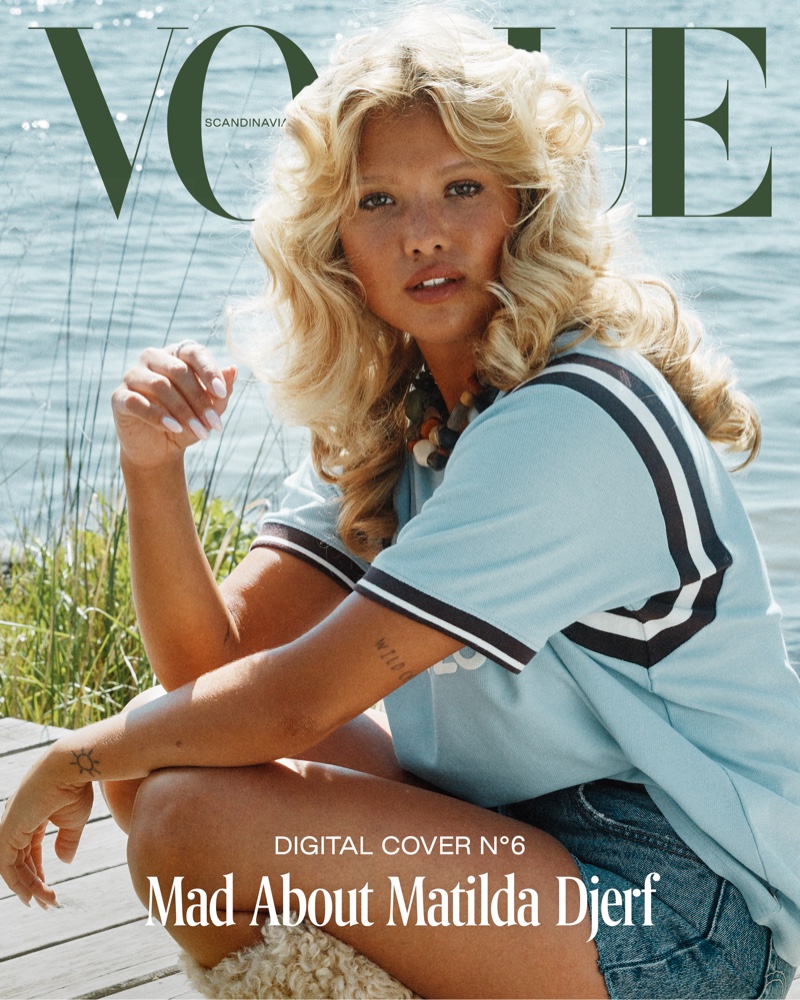 The landscape of fashion influencers just got a dash of vintage flair. Say hello to Matilda Djerf, the Instagram marvel, as she fronts Vogue Scandinavia's digital cover for September 2023. Radiating the charm of another era, Djerf dons a Farrah Fawcett-inspired 70s hairstyle that transports us straight to the decade.
Matilda Djerf Vogue Scandinavia 2023 Photoshoot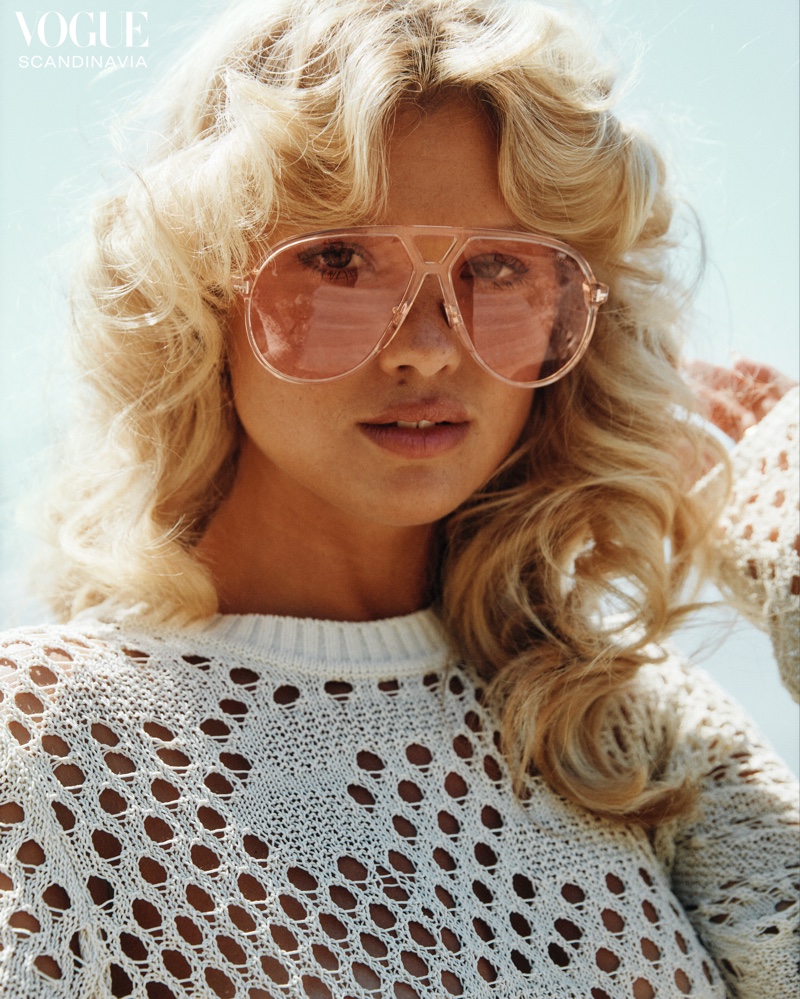 Captured by photographer Sara Bille amid Stockholm's enchanting archipelago, Djerf's ensemble is an homage to bygone fashion. Stylist Sara Jeminen easily weaves retro-inspired elements into contemporary allure.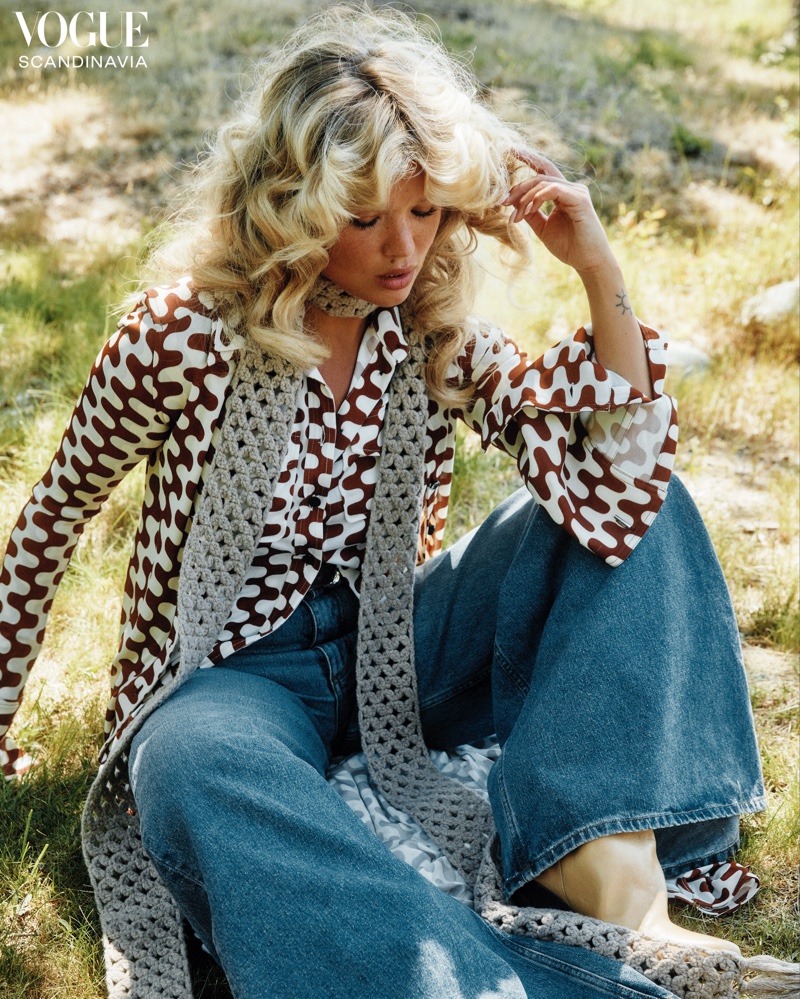 Picture this: flared jeans, cozy sweaters, edgy leather jackets, and prints that echo a not-so-distant past. Matilda's hair, feathered to perfection, is the cherry on top, completing the retro motif.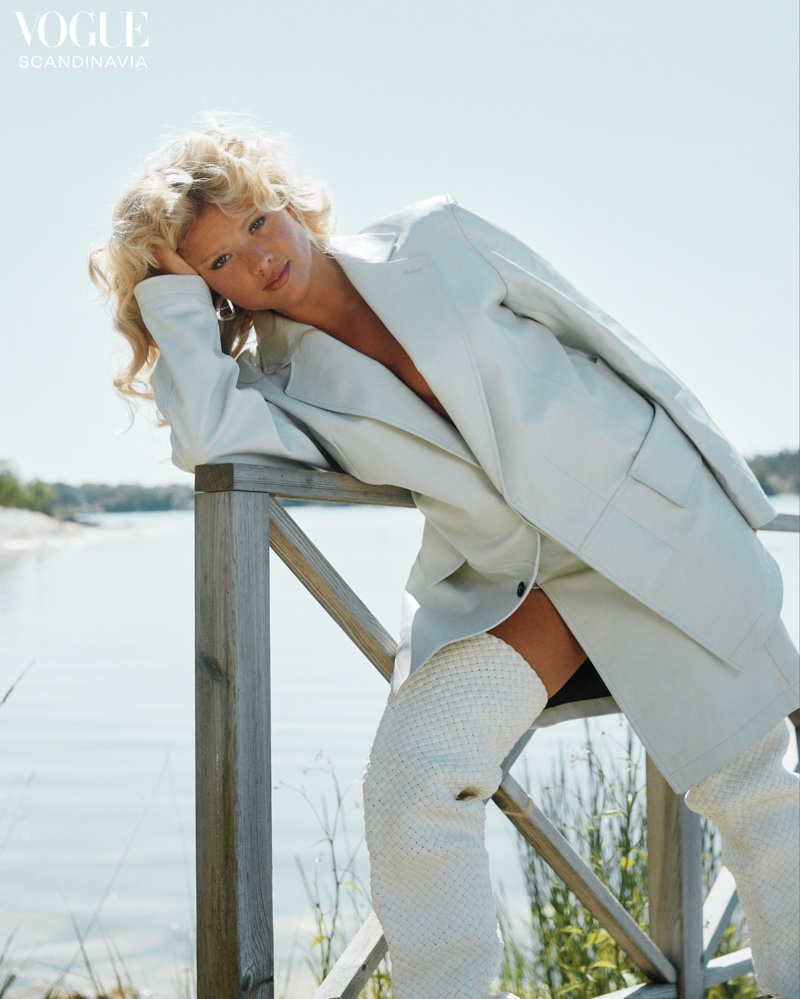 In an exclusive interview with Vogue Scandinavia, Djerf dives into candid discussions on topics ranging from vulnerability and mental health to the art of personal branding. "I'm just Matilda, a small girl from a small town," she asserts, baffled by the global captivation she commands.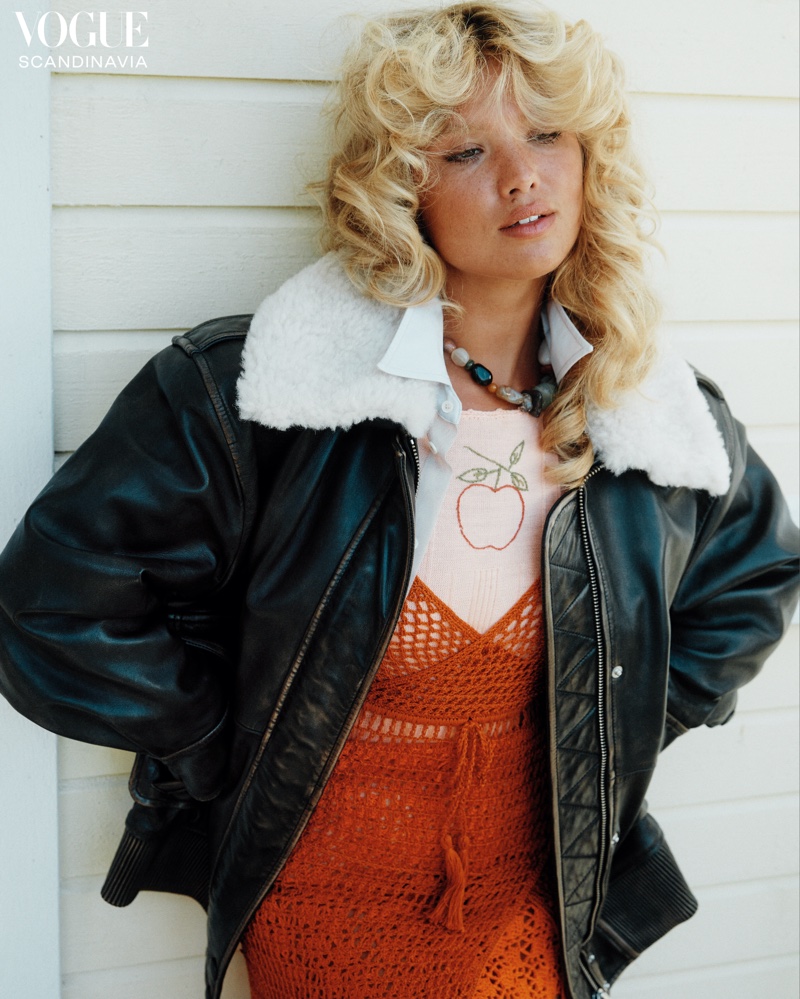 Yet, it's her authentic sharing of life's peaks and valleys—such as grappling with an ectopic pregnancy—that keeps her relatable to her vast following. Last but not least, the glam squad deserves the spotlight. Philip Fohlin uses Kèrastase products to create the blonde mane that compliments Matilda's look. On the makeup front, Josefina Zarmén adds subtle touches that enhance Djerf's natural beauty.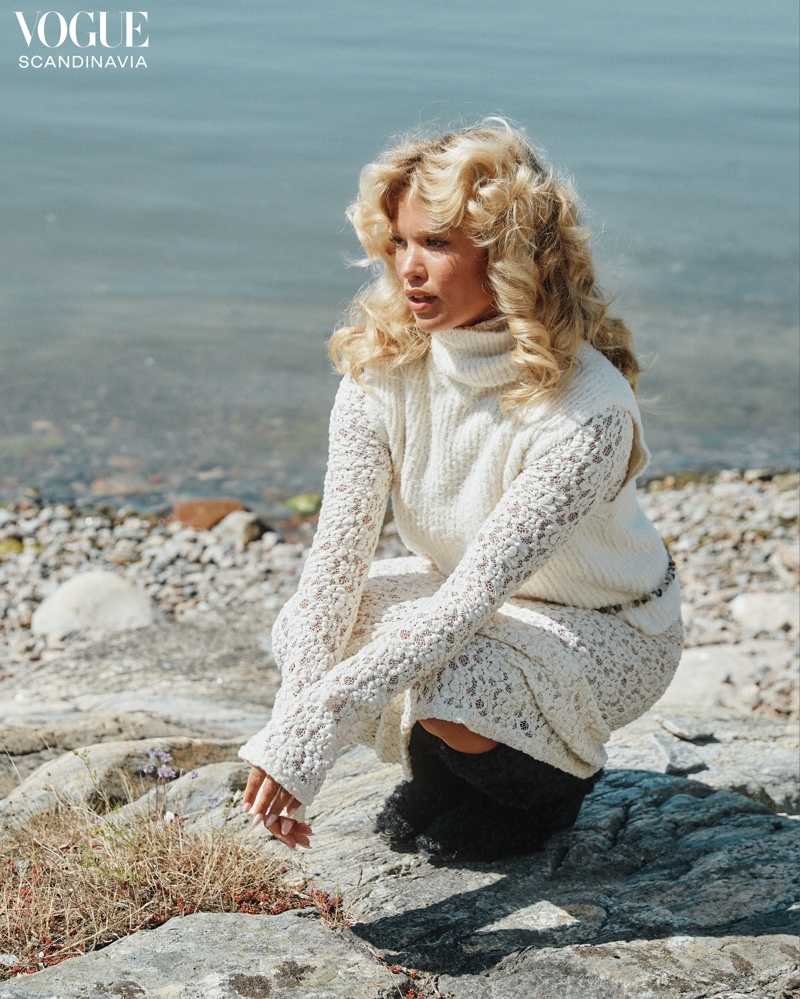 Story Credits:
Photographer: Sara Bille
Words by: Clare McInerney 
Stylist: Sara Jeminen 
Talent: Matilda Djerf
Hair Stylist: Philip Fohlin using Kèrastase
Makeup Artist: Josefina Zarmén
Photographer Assistants: Niklas Marklund, Nigel Perry
Stylist Assistants: Ebba Martin, Emma Glennow 
Production: Linkdetails