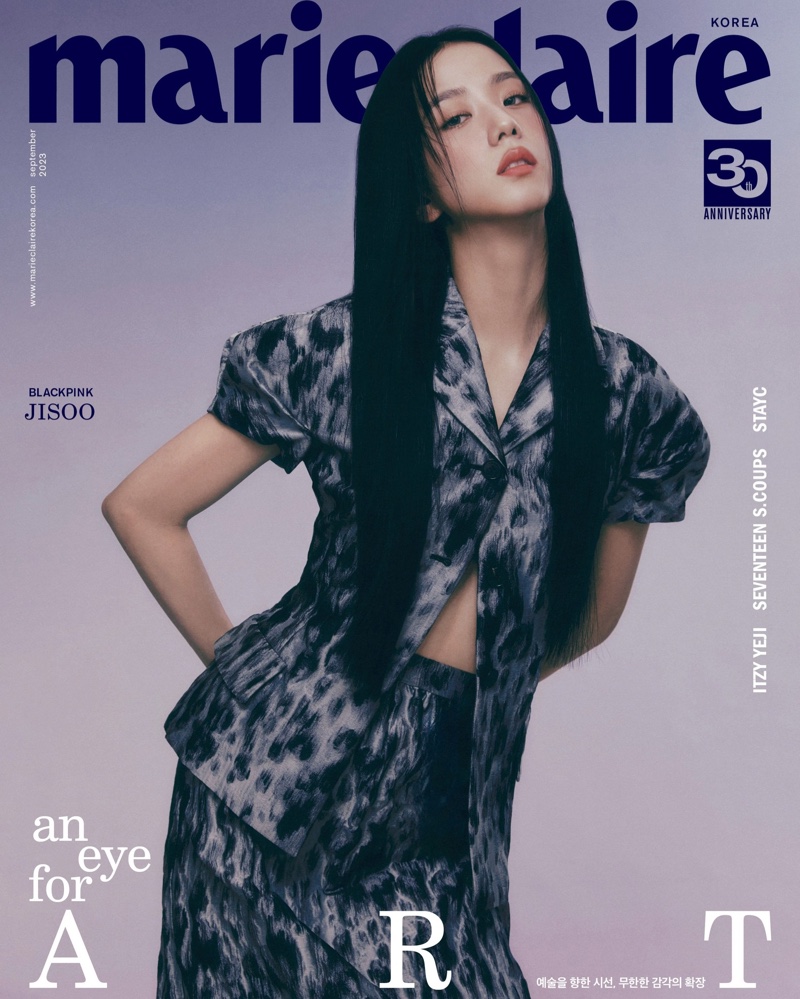 Dior ambassador and BLACKPINK star, Jisoo continues her ascent in the fashion world as the cover girl of Marie Claire Korea's September 2023 issue. Park Jongha, the photographer behind the lens, captures three distinct cover images that showcase the singer's beauty.
The first image is a bold statement featuring Jisoo in a slightly unbuttoned leopard print top and matching skirt. This tasteful ensemble was styled by Lee Yunmi, creating a look that's both playful and chic.
Jisoo Marie Claire Korea September 2023 Photoshoot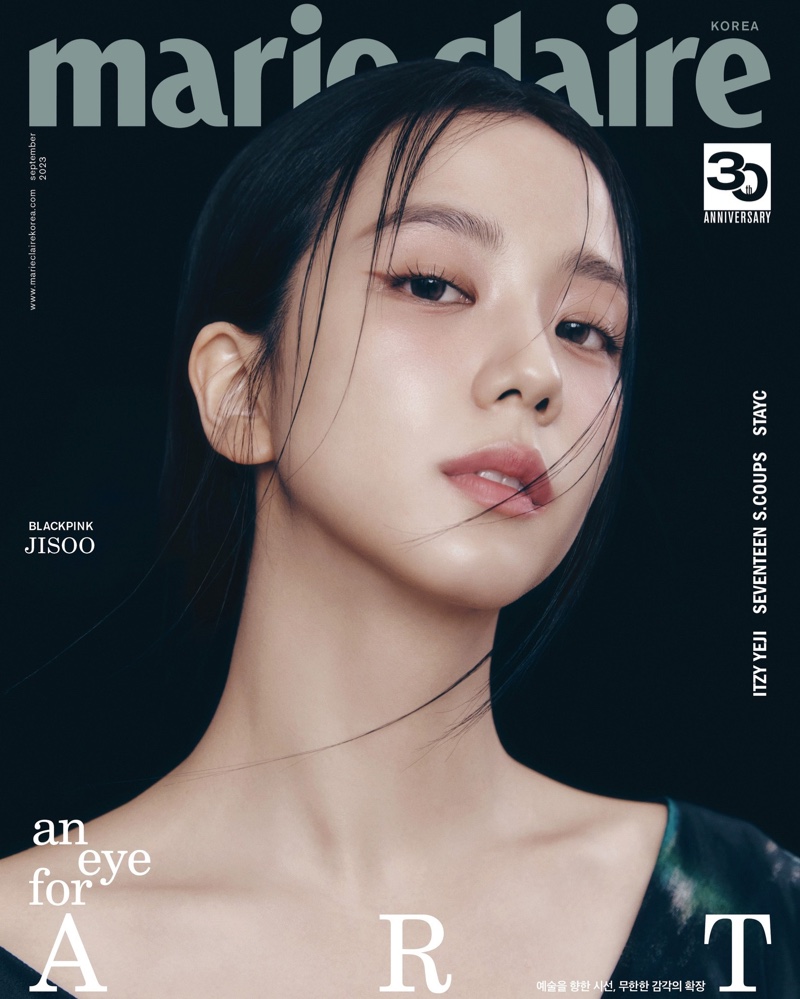 In the second cover, the Blackpink member's closeup against a dark background provides a more intimate and sophisticated vibe. The stray strands of hair framing her face add an air of mystery and allure to the composition.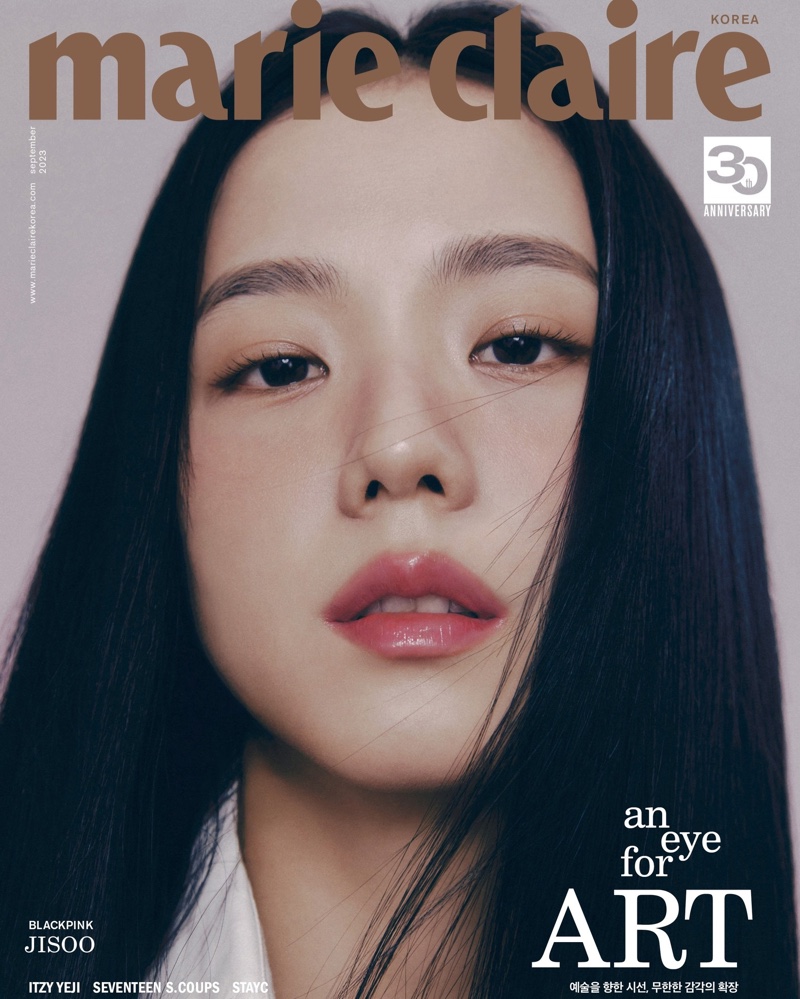 The third cover goes for elegance, with a closeup of Jisoo's straight hairstyle featuring a middle part. Hairstylist Baek Heung Kwon and makeup artist Lee Myungsun collaborated to craft this minimalist yet striking look.
But Jisoo's appearance on the Marie Claire cover isn't an isolated event in her fashion journey. Just a month before, she graced the August edition of ELLE Korea, and her presence was also felt as the face of the Dior Le Baume cosmetic campaign.