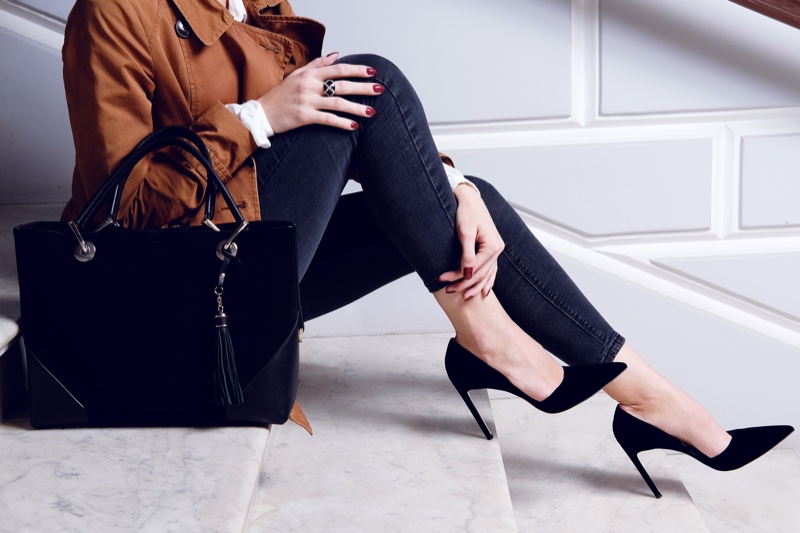 We talk about fashion so much that it's far too easy to forget the basics. However, they are exceedingly important. Clothing basics provide the comfort you need, but they can also offer style and function.
Even if you want to express yourself with an essential item, it should still have a role. There's no reason that your basics shouldn't be comfortable with utility. It's always possible to be both stylish and practical. Below are some items that you should keep in mind when emphasizing the basics of clothes.

Shoes
Shoes are both incredibly functional and capable of immense style. First and foremost, shoes should protect your feet and keep them clean, dry, and warm. Shoes don't have to be ugly to be comfortable and valuable.
Investing in a good pair of shoes that look as good as they protect you is wise. Shoes are essential basic items that provide function, comfort, and style. Whatever your style, shoes are crucial and should be treated as such.
Socks
One of the essential clothing basics is none other than socks. They protect your feet, keep you warm, and even wick away moisture. Seamless socks can also help improve circulation and keep your feet in great shape.
Socks go under your shoes, but you can find socks that match your shoes and clothing. They are so important. The most important thing you can do is protect your body. Your feet are no different. They should be protected more than many other parts of your body. When trying to be fashionable, don't forget about supportive and comfortable socks.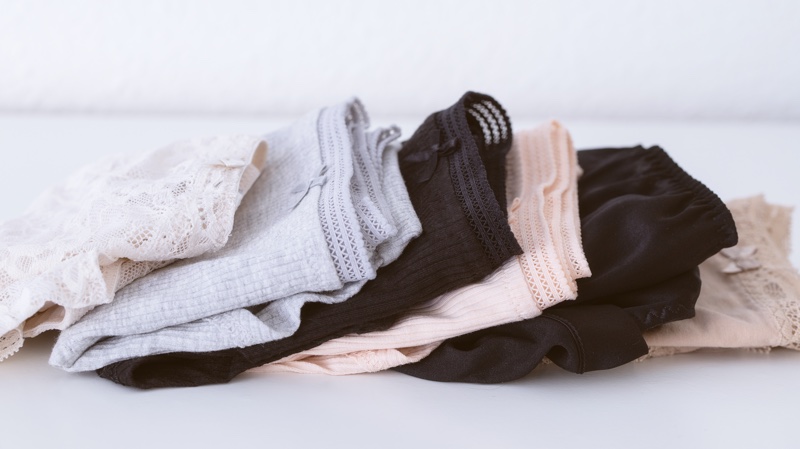 Underwear
Even though underwear goes beneath your clothing, it should be stylish. Eventually, someone will see it (even if it's just yourself). Still, more important than look and style is function. Underwear should protect your genitals and keep them dry.
It doesn't matter whether the underwear is for men or women; good underwear is essential. We spend money on clothes, accessories, cars, electronics, etc., so why wouldn't you invest in great underwear?
Of course, you want to look good in underwear, but usually, looking good goes along with feeling good and being protected. Underwear is an essential basic item that absolutely should not be overlooked.
Glasses
When you wear glasses for your sight, the function should come before style. However, it isn't challenging to find a pair of stylish and functional glasses. First, you should focus on your prescription. Then it would be best if you tried all kinds of different frames to see what is suitable for your face.
Finally, you can focus on the style of the glasses. Furthermore, sunglasses should be the same. They should block UV rays, have lenses for your prescription, and feel and look good. Glasses are a way to express yourself, but they should be functional first.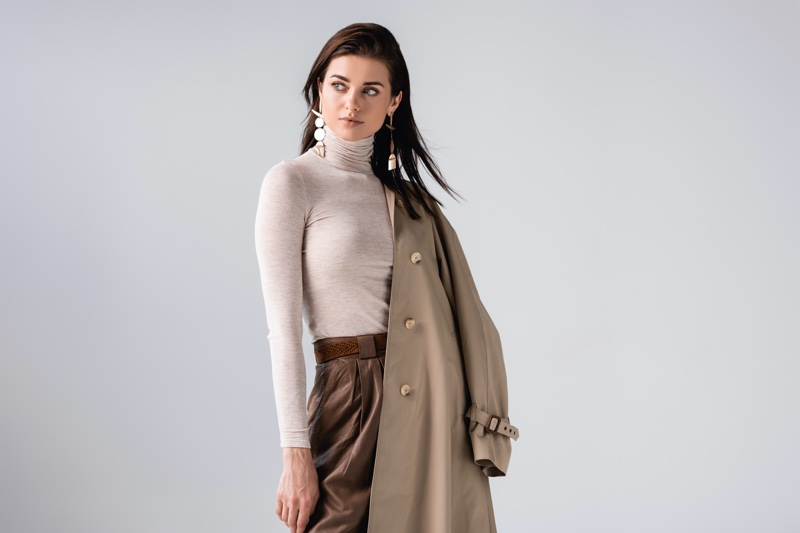 Tops
Tops are one of the foundation garments of any outfit, and we all wear them every day. They can be neutral so as not to focus on other parts of a look, or they can be the key piece and focus on the cut, color, or pattern. Most people have a few pairs of favorite pants they repeatedly wear, but tops are something we keep refreshing and update our wardrobe with.
For transeasonal dressing, layering tops are a great choice. Sheer, long sleeve tops can add extra warmth to an outfit without adding extra bulk to your layers. The sheer lace top trend looks very enticing and slimming.
Knitted tops are another great basic that never goes out of style. The textural look and feel of knits add an earthy, casual element to your look and are always good with a blue pair of jeans. Going out tops has a bit more pizzazz and is often the focus of an outfit. They might have a bit of sparkle and drama and more flattering cuts.
Jackets
Jackets are always a symbol of style, and they can up the ante on an outfit. Still, they should also keep you warm and protected beyond jackets. Jackets have all kinds of uses to protect your body from the elements.
There is a reason why motorcyclists wear leather jackets—they cover their bodies from the wind and injury, should there be an accident. The number one function of clothing has always been protection. Even though we are more focused on style and fashion in the modern world, jackets should protect you and keep you warm.
Clothes have evolved from entirely protective to a symbol of status and fashion. No doubt, clothing is so important. It should keep you warm, protect your body, and feel good about yourself. Yes, the utility should come first, but you don't need to sacrifice style in favor of function.
When it comes to clothing basics, you should do everything to emphasize the essentials while looking your best. Whether it's underwear, socks, shoes, glasses, or a jacket, these items have a function and utility that shouldn't be sacrificed for style. You won't have to overlook the basics to look great. When you invest in the essentials, it will show that you know how to take care of yourself and that your priorities are straight.