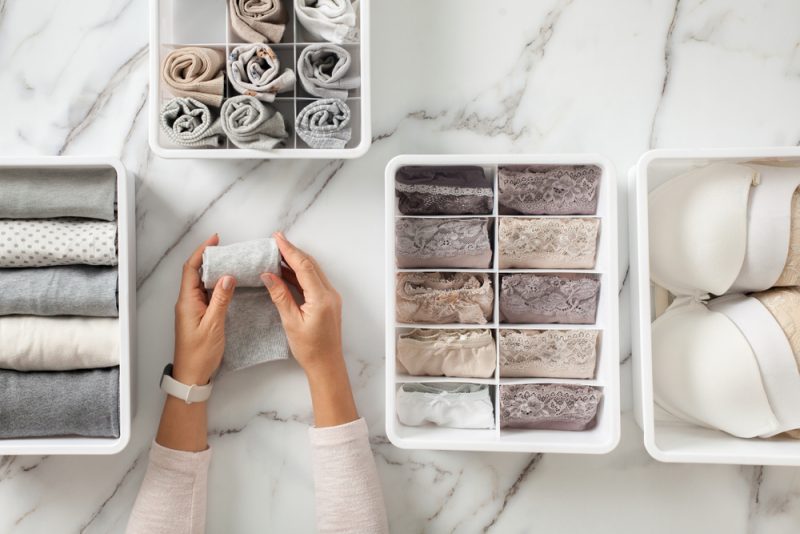 It is not easy having to deal with unpredictable spotting, periods, or discharge. You rush to the toilet, and boom! Your period is here, and it has already ruined your favorite panty. If you are tired of the embarrassment of period leaks, ruining your bedding, or favorite panties, leakproof women's underwear, maybe what you need to end your worries. The women's underwear fashion market has evolved, and there is a wide range of absorbent underwear in the market.
Leakproof women's underwear combines comfort, sustainability, tech, and fashion to provide you the ultimate solution for the little embarrassing leaks. They look and feel like regular underpants, only that they are leakproof with anti-odor technology.
How Leak Proof Women's Underwear Works
Leakproof women's underwear works just like regular panties, only that it comes with extra absorption, which sets it apart. They are expertly designed with several layers to prevent leaks during that time of the month or any other leaks. They include an added layer that works as a pad or tampon to prevent leakage. They also include another layer with an anti-odor technology that fights period odors. That means you don't have to worry about embarrassing period smells with your leakproof panty during the day.
Leakproof women's underwear is uniquely designed to serve different purposes. While some may come with extra layers of absorption others, have additional layers of feminine hygiene products. Every brand uses technology to ensure maximum absorption.
How to Wear Leakproof Underwear
The good thing about leakproof underwear is that it is designed just like regular panties, so you only have to put them on and relax without a worry. The most important thing is your convenience. How you choose to wear them depends on your personal preferences since every woman differs from the next. Some ladies prefer to wear them as a backup for tampons on heavy period days to avoid embarrassing leaks. Others wear them solo on light period days or when that unexpected spotting kicks in. some women experience heavy discharge, probably during some days of the month or due to contraceptives or during pregnancy, which is where leakproof panties come in handy. Others choose to wear them during workouts, cycling, biking, or jogging for that extra absorption.
How to Take Care of Your Leakproof Underwear
Do not wear your leakproof underwear for more than 24hours. When you remove it, run it under cold water until the water gets clear. After that, you can hand wash or throw it in the washer with some regular laundry load. Remember to use a cold water cycle because hot water could set any blood remainders into the underwear. Alternatively, you can throw it in a bag to keep it safe in the washer. Since it has a high-tech design, hang dry instead of a tumble. Please wait for it to dry completely, fold it, and store it for the next wear.
Can They Replace Pads or Tampons?
Leakproof underwear can replace pads. Its fabric is uniquely designed to provide optimal absorption, prevent leaks, and fight odor. Many women wear them solo or with tampons or menstrual cups. It is a wash-and-reuse panty.
Conclusion
Leakproof underwear comes in different styles, colors, and cuts such as hipsters, bikini-like thongs in that they look and feel like regular panties, only that they are very absorbent and leakproof.