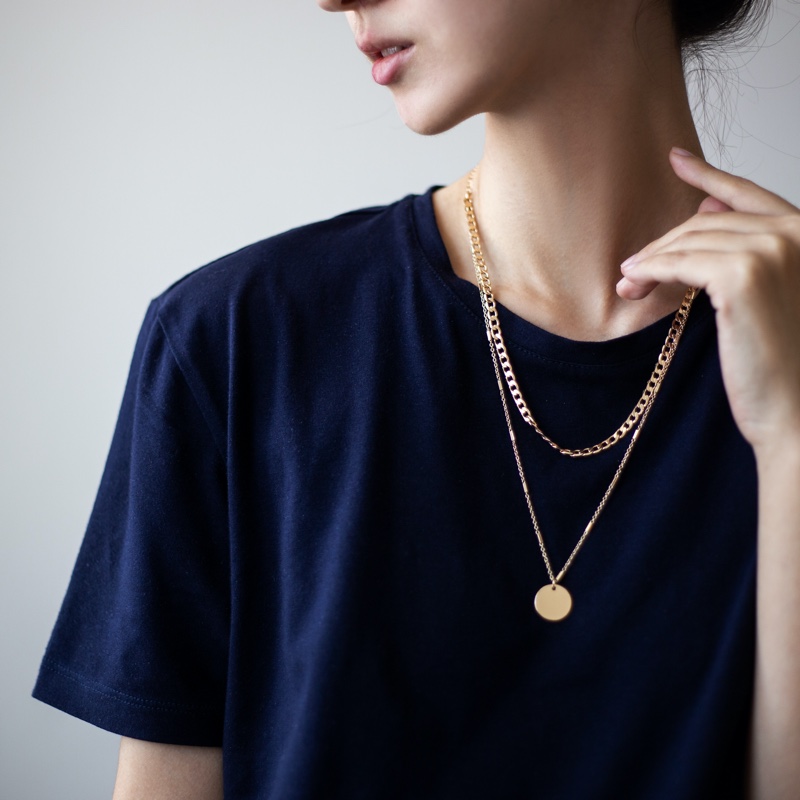 Custom jewelry is a popular way to commemorate a person's special day or event. Custom jewelry can be communal, geographical, person-specific, or even taste-specific. Jewelry is the most expressive way to express your love, gratitude, and gratitude to others. You can use jewelry as an entity to send and show your appreciation at someone's special event or big day. Working as a symbol, jewelry is a prestigious way to express your heart notes to someone. A finely crafted piece of jewelry is an accessory that never looks "too much" and never goes out of style. This article will walk you through the top ten preferred occasions where you can give an inexpensive coordinate necklace without hesitation.

Anniversaries
Coordinate necklaces make ideal anniversaries gifts. Anniversaries are excellent occasions to express and reflect on your feelings for your loved ones. Coordinate jewelry is more than just a representation of a symbol. For anniversaries, you can have the dates of your marriage, proposal, and first meeting engraved, among other things. Anniversary gifts strengthen the couple's bond and make them realize that love grows stronger with each passing year. Even a simple "I love you" or "you mean the world to me" line can make the anniversary memorable. Why not engrave your wedding date as well as your honeymoon date? When it comes to engraving unique phrases, you will have a lot of options.
Furthermore, these customizations make jewelry more noticeable and valuable. A personalized message can be added to the necklace pendant. You can also use yellow or white gold, depending on your preference.
Baby showers
One of the most exciting developments is when a couple is expecting a baby. Baby showers are memorable gatherings where people gather, and sometimes gender reveals are also celebrated. So, if you want to be a part of someone's joy and upcoming baby celebrations, you should bring some thoughtful gifts. Engraved baby symbols such as a mini foot, feeder, and pacifier attached to a coordinate necklace can make an excellent baby shower gift. Because baby showers are one-time occurrences, they are celebrated with zeal and zest.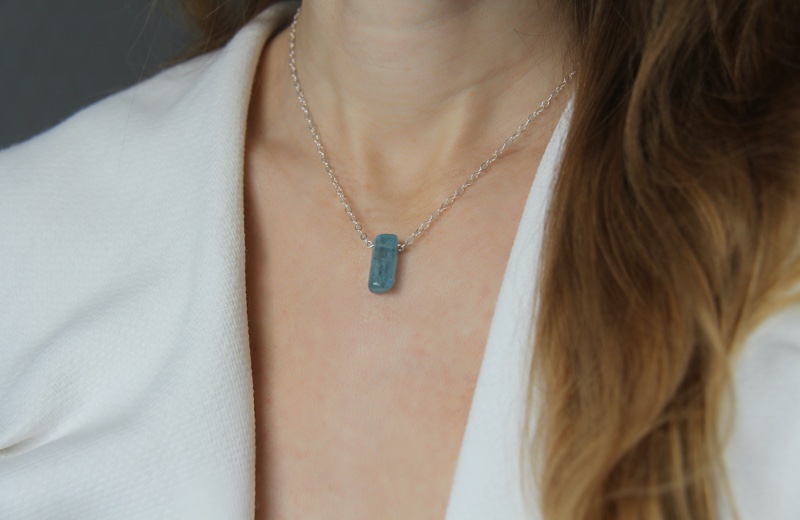 Bridal showers
Bridal showers are once-in-a-lifetime experiences for any bride-to-be. As a result, when choosing a bridesmaid gift, make it a little more detailed and fancy. Coordinate necklaces are eye-catching gifts that can make a big difference on someone's wedding day. People frequently bring sweets, chocolates, or other eatables to bridal showers. This practice can be seen as outdated, as impactful gifts are more popular nowadays. An elegant, chic, and engraved piece of jewelry can make an impactful bridal shower gift.
This also works for the bride. You're probably looking for some unique gift ideas to give your bridesmaid for her role in your wedding. In this case, matching necklaces and chokers make the most sense. The lifetime thank you would be a personalized message or phrase.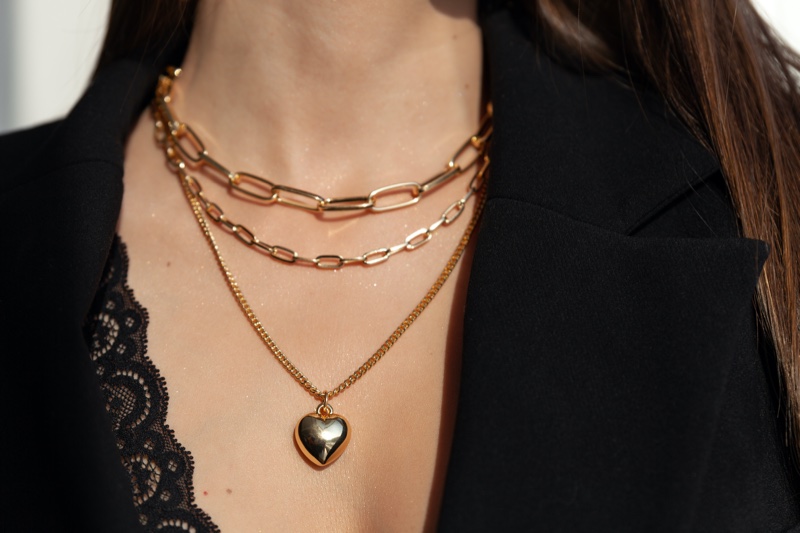 Birthdays
Gifts are customarily given on special occasions such as birthdays. A birthday commemorates a day unique to that one person in your life. This is the most frequently stated reason for people offering gifts on this big day. If a date, day, location, and even a name can be engraved on birthday gifts, why not a necklace? When engraved with small but solicitous details, a coordinate necklace makes the best gift. As a result, birthdays are the best occasions to give a personalized gift, such as a necklace or any finely crafted piece of jewelry.
Thanksgiving
Your grandparents must be looking forward to seeing you this Thanksgiving. You must be brainstorming gift ideas for them. This year, make it a coordinate necklace. Engrave the details of the older people in your life that you adore. These unique details will make them feel special and show that you care. These details could include their birth date, marriage date, proposal date, or the number of years they have been married.
Graduation
Graduation gifts are popular among today's youth. Why not give a fine piece of jewelry as a gift? Graduation gifts can be personalized and customized with information such as name, date, class, graduation year, degree, and even school. As a result, you may be looking for some gifts that can be customized. The most popular gift idea is a jewelry item, such as a bracelet or choker engraved with details. Yes, you read that correctly! This is one of the most powerful concepts to present at graduation ceremonies.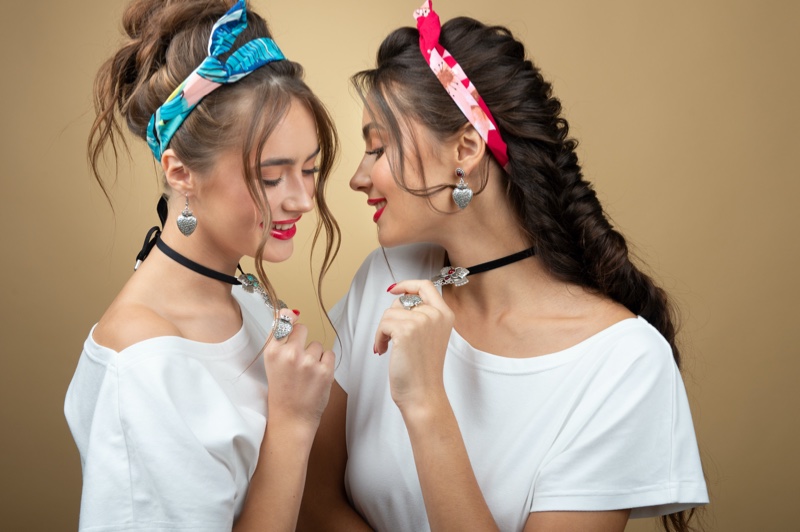 Friendship day
Who doesn't want to strengthen the bond with his or her best friends? We all do. Make your friendship memorable by giving detailed gifts to take it to the next level. These gifts can take any form, such as a note with a matching necklace that includes your friendship date, details, and goals. You can wear them together when going out shopping or dancing the night away.
Weddings
On wedding occasions, we all give gifts. Wedding gifts are treasured keepsakes that will last a lifetime. To present a gift at someone's wedding, make it more elegant and decorative; necklaces that immediately impact someone can be the best option. You can carve a couple's names, dates, and other love details. It's much better than silverware or a blender.
Proposals
Your significant other deserves to be treated with care. Make your proposals memorable by personalizing them and infusing them with some emotions. Proposals with rings are a timeless tradition, but if these rings are craved with a love statement or a special date, there is no match.
Siblings Outing
Almost nothing is stronger than a bond between siblings. You can gift your sisters or brothers with matching necklaces. Give it on a special day when all of the siblings go out so you can be bonded for life. It's easy with custom-made jewelry gifts and will make for a joyous moment. You can even write a note to go along with the designs. Bracelets, necklaces, or rings can show off that family bond.