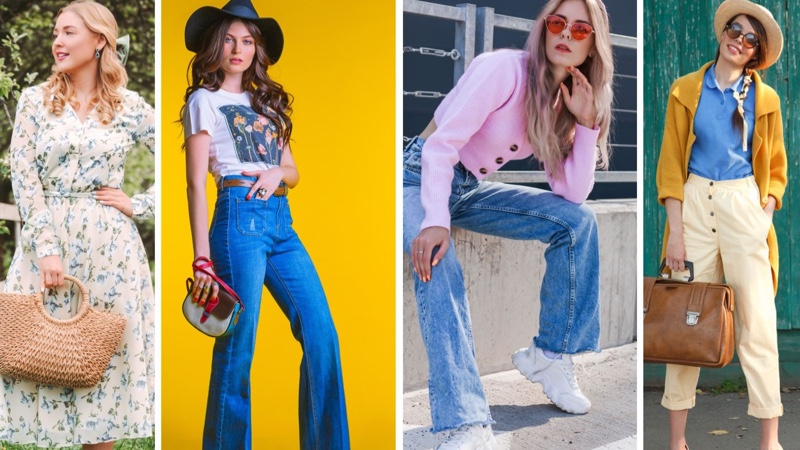 If you want to elevate your fashion game and create a unique look, aesthetic outfits are the perfect solution. These styles blend different eras and styles to create an individualistic look.
Aesthetic outfits are a popular fashion choice for those who want to showcase their personal style while keeping up with the latest fashion trends. From vintage-inspired to soft girl, there are plenty of options to fit your personality and vibe.
Read on, and we'll dive into the world of aesthetic clothing and explore the key styles you need to know to create your perfect look.
Aesthetic Outfits
Vintage Fashion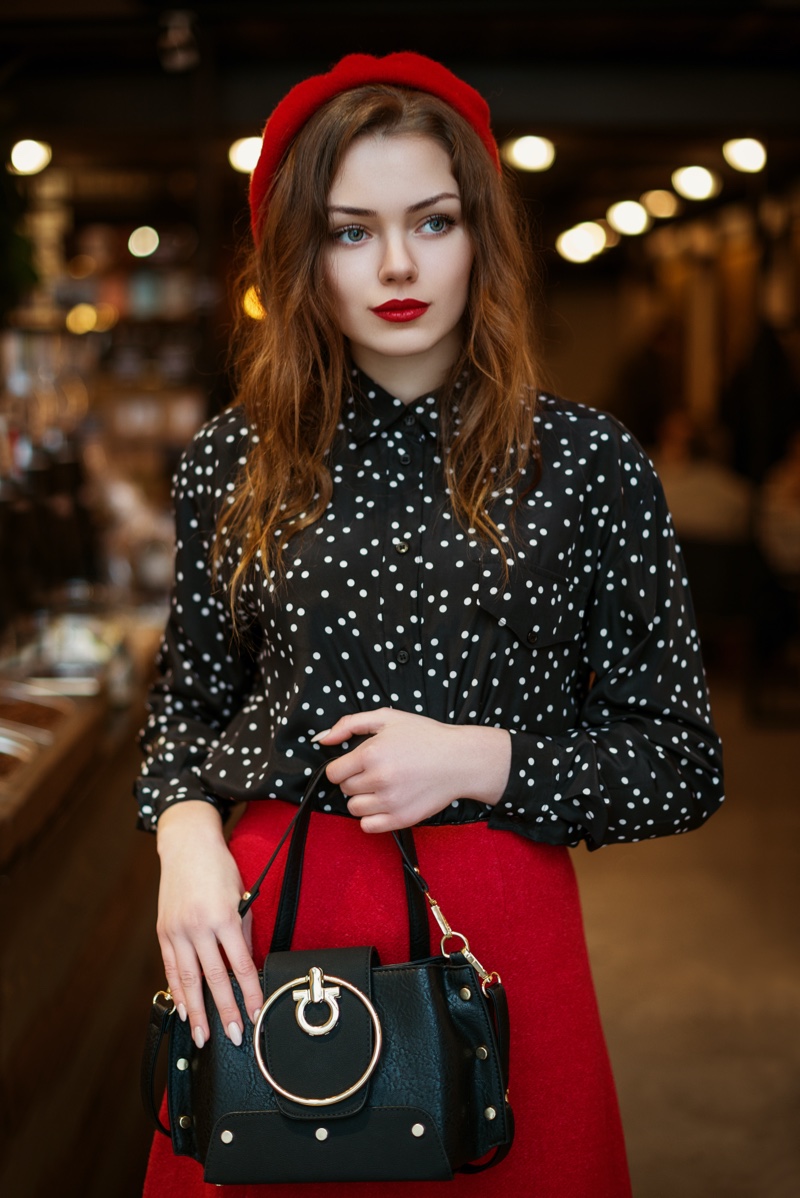 Vintage fashion tends to apply to mid-20th-century styles. So, think of designs popular in the 1940s and 50s. Something is alluring about the glamour and sophistication of vintage clothing and accessories that still resonates with us today with stars like Dita von Teese.
One of the key elements of the vintage era is the use of classic patterns such as polka dots. Polka dots were popularized in the 1950s and have remained a vintage fashion staple.
Paying attention to the details is essential to pull off a vintage look. Accessories like cat-eye sunglasses, retro headscarves, and pearl necklaces that look good at formal events can take an outfit from modern to vintage-inspired in seconds.
Vintage clothing like high-waisted trousers, full skirts, and fitted blouses can also help you achieve that retro appeal.
Soft Girl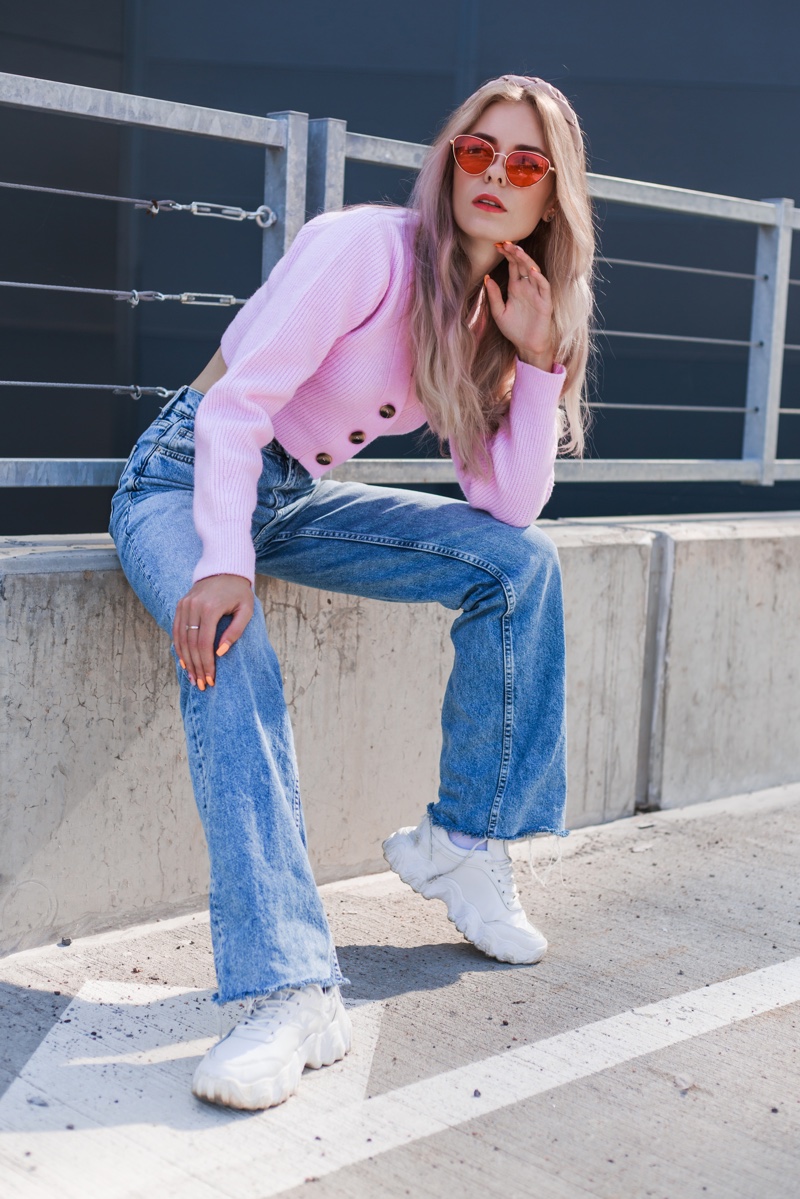 Soft girl is a popular aesthetic that has taken over social media. This style is known for its dreamy and romantic vibes, focusing on pastel colors and cute accessories. The soft girl aesthetic is all about whimsically expressing your femininity.
Originating from Japan's Kawaii culture, the soft girl aesthetic has become a global phenomenon, with its popularity skyrocketing in recent years. To achieve the look, essential clothing items include babydoll dresses, oversized sweaters paired with high-waisted jeans, and skirts in pastel hues.
Pair them with cute accessories like scrunchies, headbands, and heart-shaped sunglasses to complete the look.
90s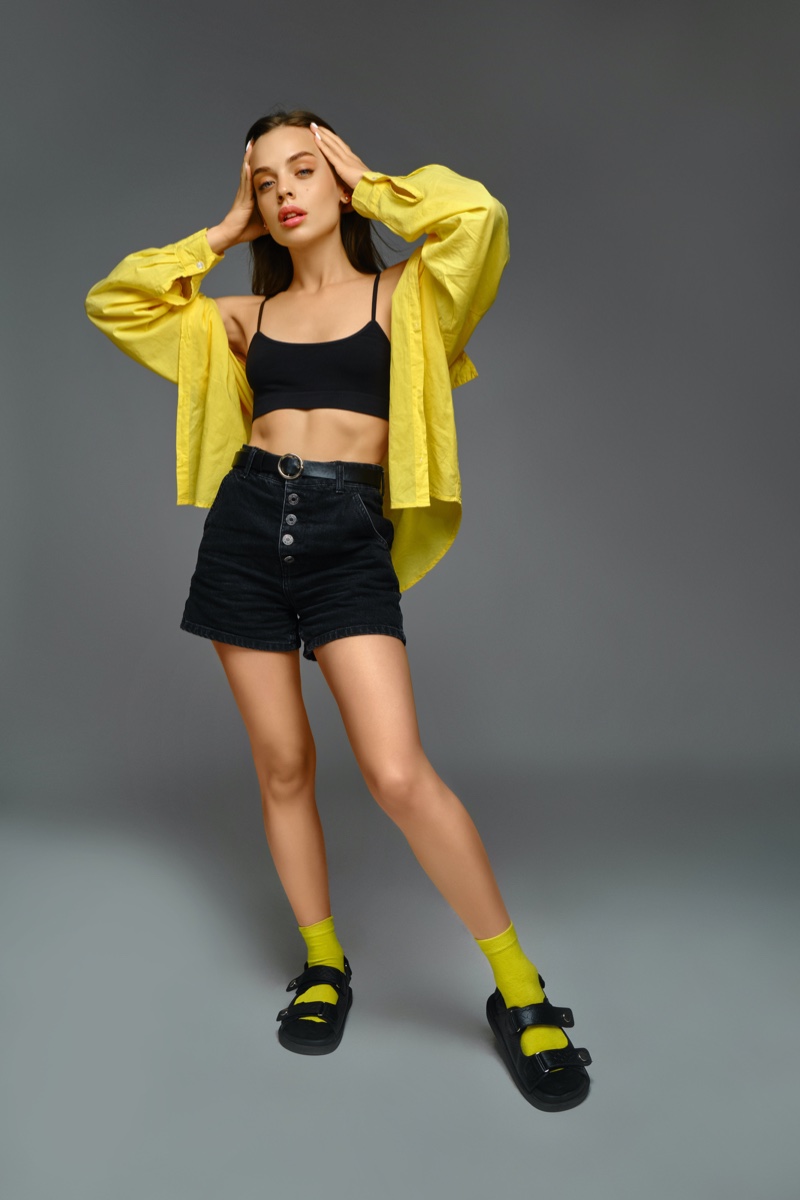 The 90s were a decade of iconic fashion that still resonates with us today. From grunge to preppy, these trends have become timeless classics. Today, chunky sneakers and oversized blazers remain popular.
You should have a few key pieces to achieve an aesthetic wardrobe with a nod to the decade. Mom jeans are a must-have for any 90s-inspired look. Pair them with a crop top or a fitted turtleneck for a modern take on the decade's fashion. 
Sweater vests are also a staple of the decade, and they're perfect for layering over a button-up shirt or long-sleeve dress.
Cottagecore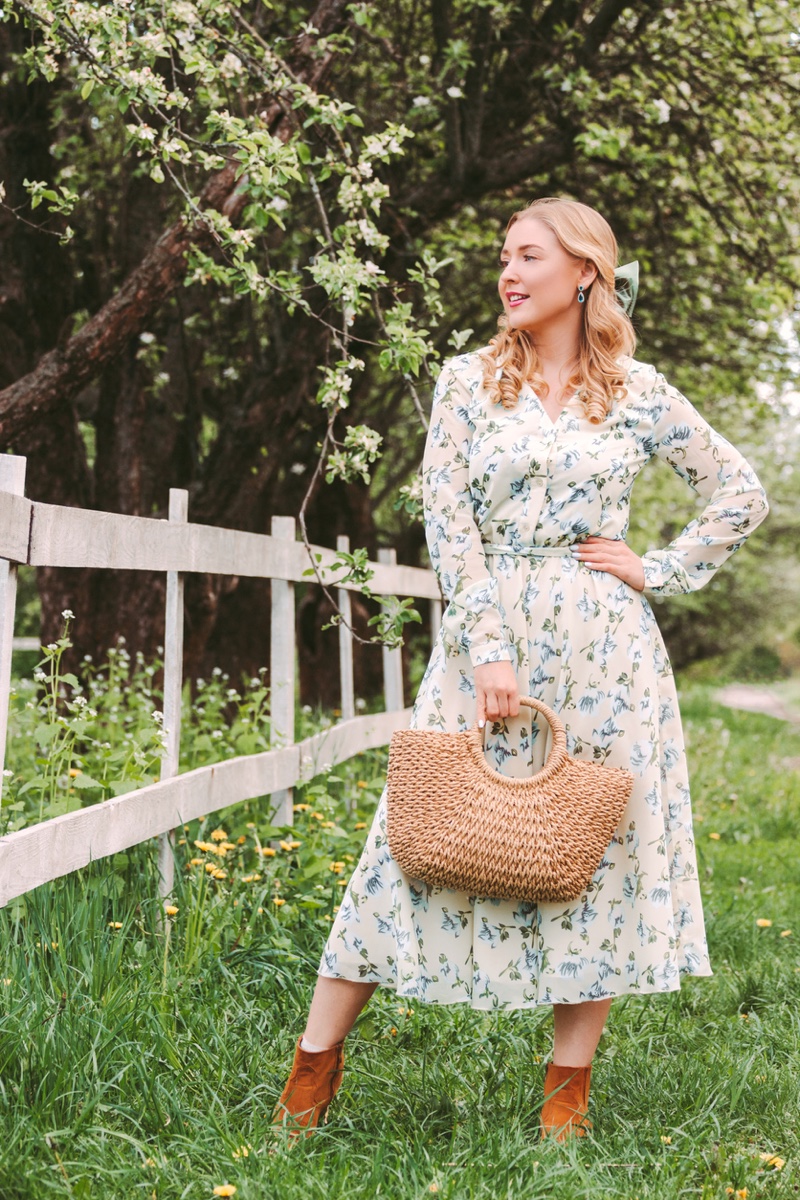 Cottagecore is a fashion subculture that romanticizes the idyllic lifestyle of the countryside. It is all about embracing a slower pace of life, nature, and cozy, rustic charm. Focus on a loose, comfortable clothing style in soft fabrics and earthy tones to achieve the perfect cottage core look.
Incorporate floral prints, ruffles, lace, and vintage-inspired designs to add a touch of whimsy. Accessorize with handmade jewelry, straw hats, and woven shoulder bags to complete the rustic aesthetic style.
Y2K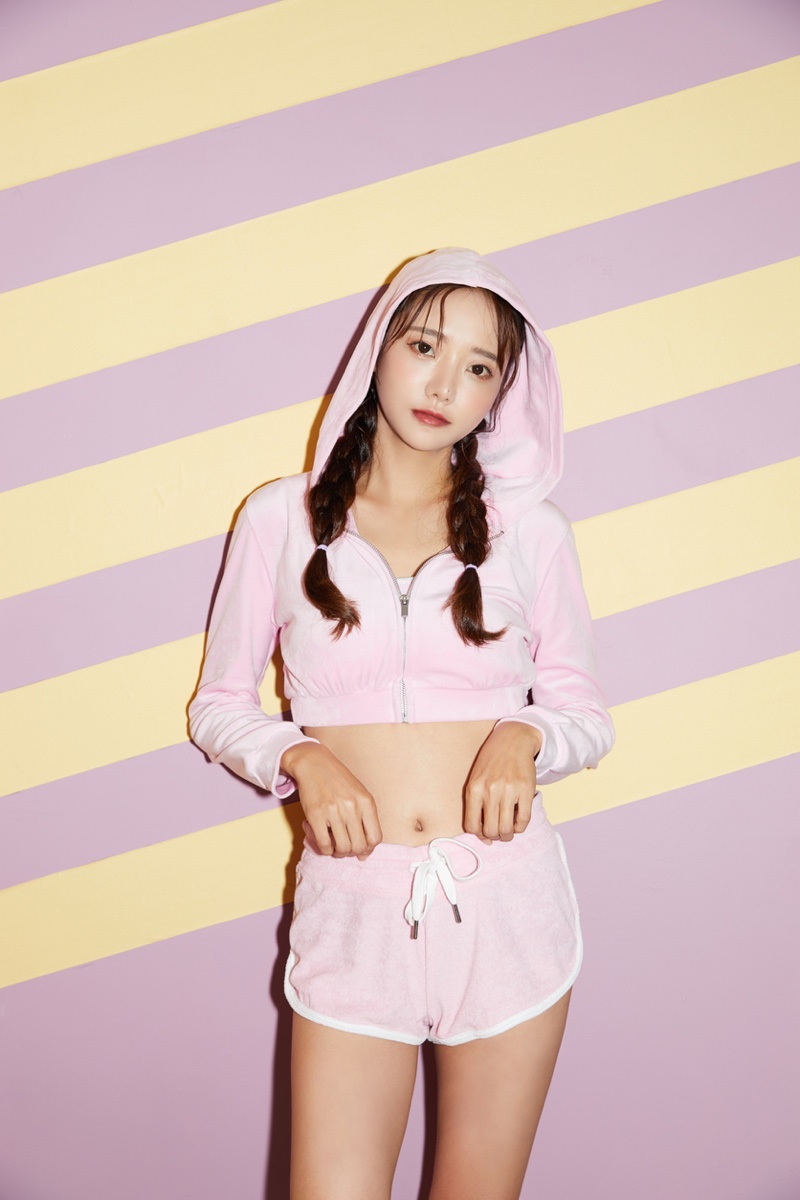 The 2000s are returning in today's fashion world, with Y2K trends leading. Y2K fashion is all about embracing a bold color palette, playful prints, and statement accessories. Think low-rise jeans, miniskirts, and crop tops that show off your midriff. 
The main difference between the 90s and Y2K was that the 90s were all about grunge, oversized silhouettes, and minimalism, while Y2K fashion embraced a more playful, futuristic aesthetic.
To incorporate Y2K style into your aesthetic wardrobe, start with a few key pieces, such as crop tops in bright colors or with graphic designs. Chunky platform sandals and mini backpacks are also popular accessories.
To elevate the look, mix and match with pieces from different styles, such as preppy, pop punk, or grunge, for a unique twist on the era.
Grunge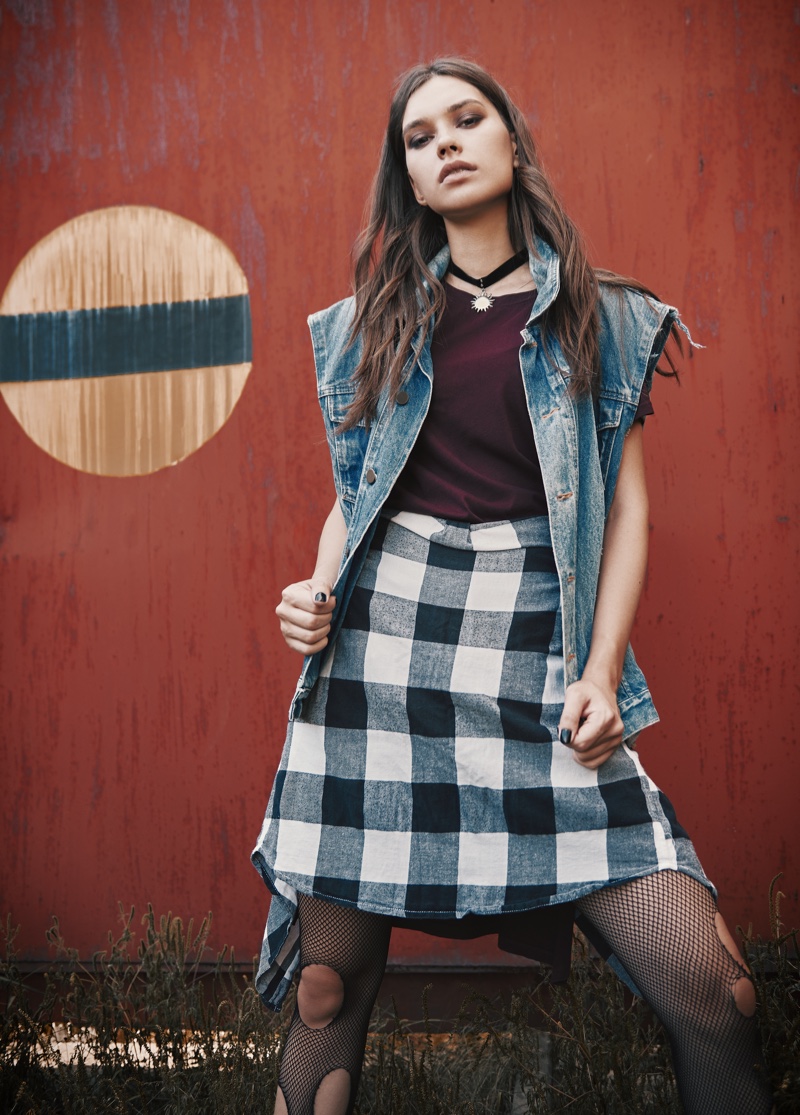 Grunge fashion has been a style staple since the 90s, inspired by punk and alternative rock music scenes. The effortless and edgy vibe of grunge fashion has made it a timeless classic in the fashion world. To achieve a grunge-inspired aesthetic, focus on incorporating oversized and distressed aesthetic clothes, such as ripped jeans and big flannel shirts.
Layering is also vital to the grunge fashion trend, so don't be afraid to mix and match different textures and fabrics. Accessories, including combat boots, chokers, and studded belts, can also play a significant role in grunge fashion. Keep your hair and makeup natural and minimal to complete the whole look.
Indie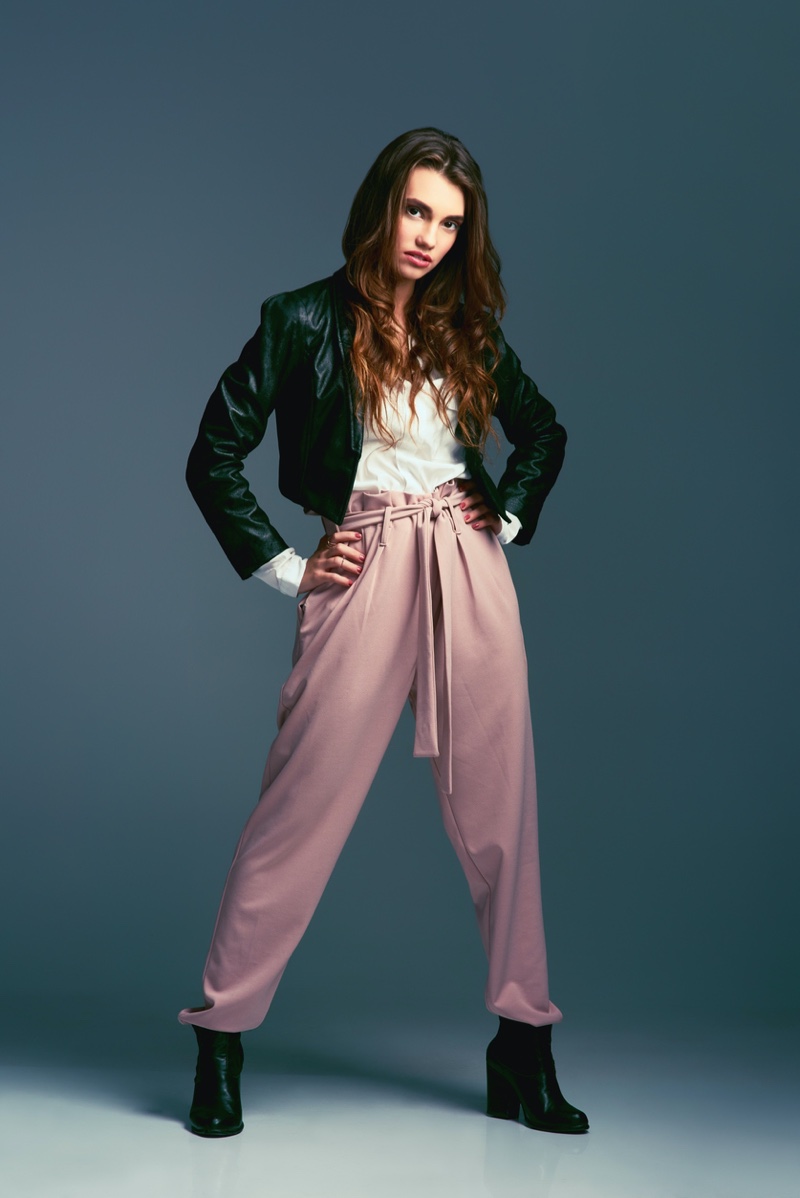 Are you looking to infuse your wardrobe with unique, quirky pieces that reflect your individuality? Look no further than the indie aesthetic. Indie fashion is about celebrating non-mainstream, alternative styles that focus on creativity and self-expression.
Mix and match vintage finds with contemporary pieces to achieve the indie look. Opt for oversized and layered clothing, such as baggy sweaters and flowy skirts. Feel free to experiment with patterns and textures – mix florals with stripes or pair leather with denim, such as skinny jeans.
Accessories are crucial to completing the indie look, so remember to incorporate statement pieces such as funky hats, bold jewelry, and chunky boots. Embrace your individuality and make a statement with indie fashion.
60s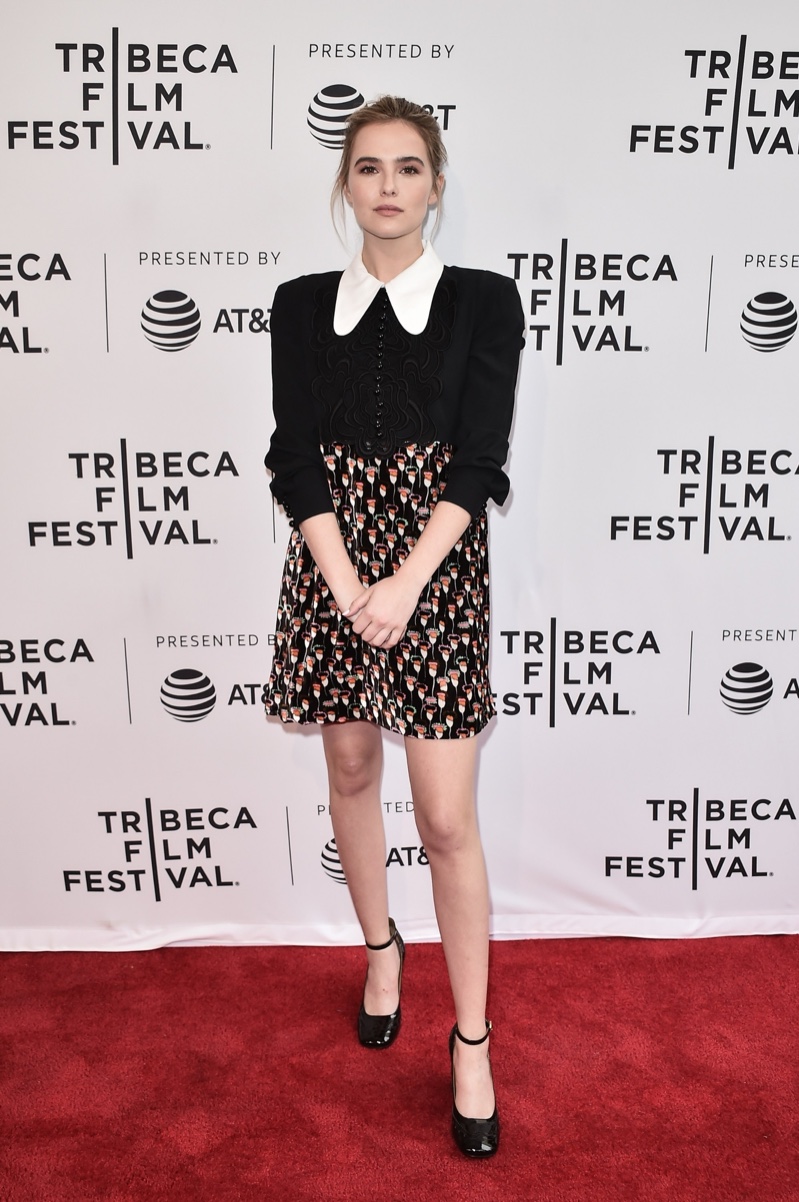 The 60s aesthetic is a celebration of boundary-pushing individuality and the rise of mod fashion. Opt for key pieces like mini skirts, A-line dresses, and slim-cut pants highlighting iconic 60s silhouettes to channel this transformative decade. 
Geometric prints, bold colors, and classic patterns like houndstooth and polka dots add a retro flair. Boxy jackets, Peter Pan collars, and turtlenecks capture the mod essence of tops.
Round off your look with cat-eye sunglasses, statement jewelry, and footwear like Mary Janes or Chelsea boots.
70s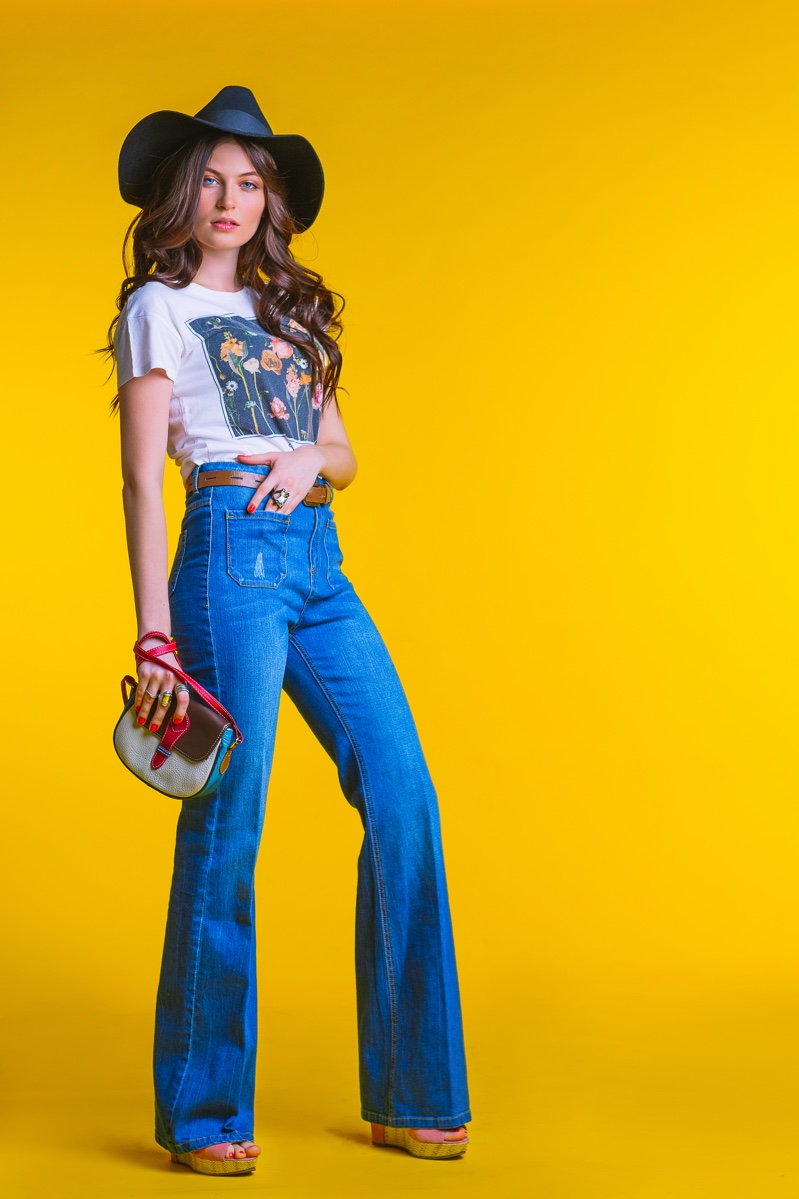 The 70s were an unforgettable era of fashion that gave us a mix of vibrant colors, bold patterns, and iconic silhouettes that still influence today's trends. The 70s aesthetic was about self-expression, empowerment, and serious disco fever.
Think about adding wide-legged pants or bell-bottom jeans for that perfect touch of nostalgia. Be bold and play with colorful prints like floral, paisley, and geometric patterns – they'll make a statement like Cher!
When it comes to tops, consider flowy blouses with balloon sleeves or fitted turtlenecks that you can dress up or down. And if you're really feeling the 70s spirit, why not try a jumpsuit or a maxi dress for that effortlessly chic look?
Finish off your 70s-inspired ensemble with some standout accessories: oversized sunglasses, platform shoes, and chunky jewelry are your go-to picks.
Preppy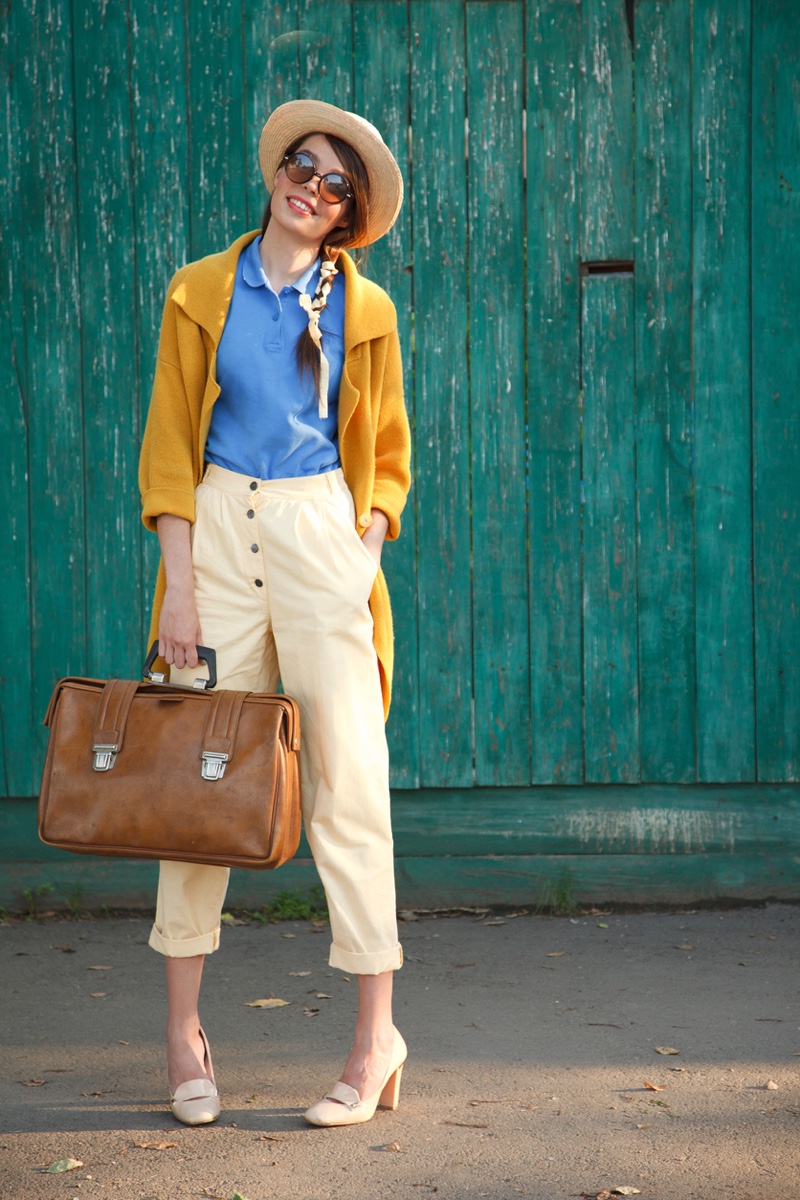 Preppy fashion is all about looking clean, put-together, and polished. It originated in the Ivy League schools of the Northeastern United States in the early 20th century and has since become a staple of classic American style. 
Preppy clothing is often associated with wealthy, privileged individuals, but anyone can rock this style with the right pieces. To achieve this look, start with classic wardrobe staples like a button-down shirt, a blazer, or a pleated skirt. 
Stripes, plaids, and solid colors in navy, red, and white shades are also essential to the preppy aesthetic. Plaid skirts like the ones from Clueless really showcase this look. You can accessorize with a classic watch, a structured tote bag, or loafers for a polished finish.
Light Academia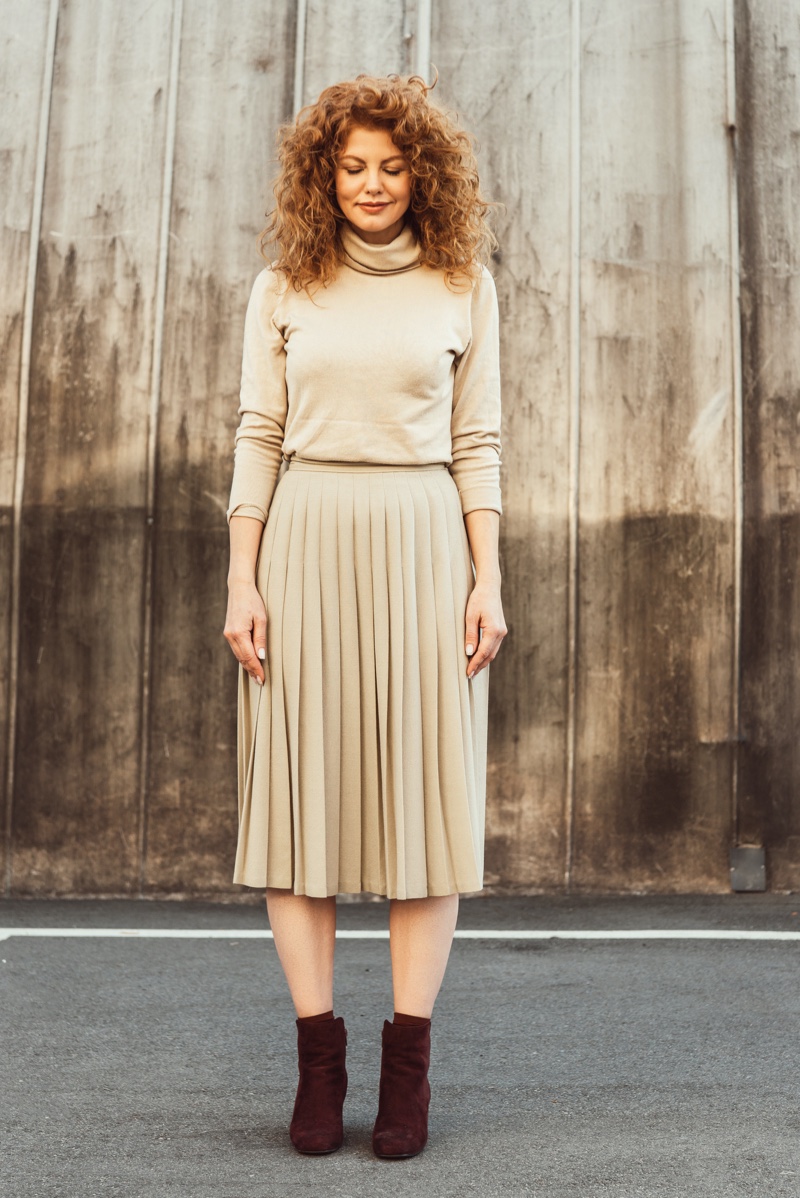 Light academia is a relatively new style that has emerged on social media in recent years. It's all about blending vintage-inspired pieces with modern, intellectual items to create a scholarly and stylish look closely related to the old-money look. 
The light academia aesthetic is characterized by soft, muted colors like beige, cream, and dusty pink, as well as classic wardrobe staples like pleated skirts, Oxford shoes, and wool blazers.
Start with a vintage-inspired blouse or a pleated midi skirt to achieve a light academia look. Add a pair of Oxford shoes or loafers and accessorize with a statement hair clip or a vintage-inspired watch. Soft, natural makeup and a messy bun will complete the look.
Dark Academia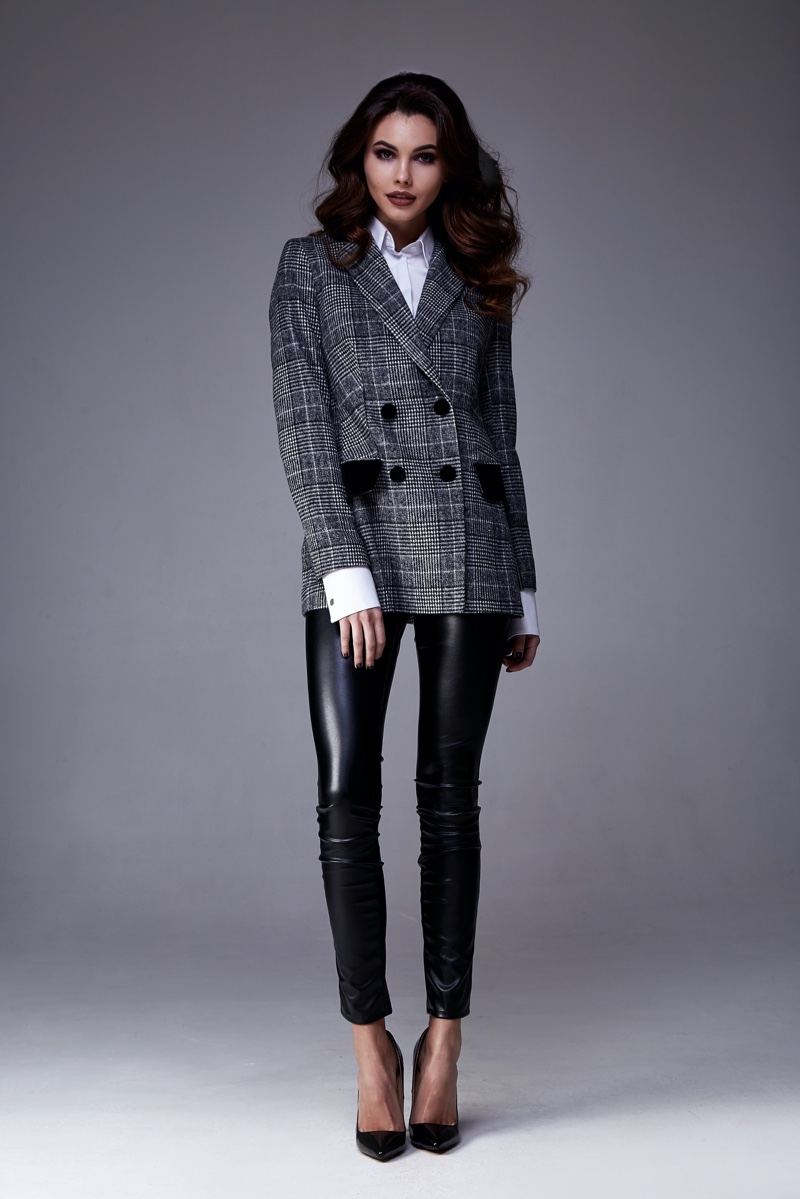 If light academia is the poetic daydream of a sun-drenched library, dark academia is its mysterious, nocturnal counterpart. While both aesthetics share a love for scholarly pursuits and vintage-inspired fashion, dark academia dives deeper into the complexities of intellectualism, often with a more somber tone.
Dark academia is the height of scholarly elegance, often drawing inspiration from European culture and classic literature. Picture yourself in a dimly lit library adorned in a tweed suit, a turtleneck, and dark leather brogues. Pair with a beret for a French chic twist.
The color palette is rich and moody, featuring charcoal grey, maroon, navy, and olive green hues. Book series like Harry Potter and Interview with a Vampire inspire this style.
Baddie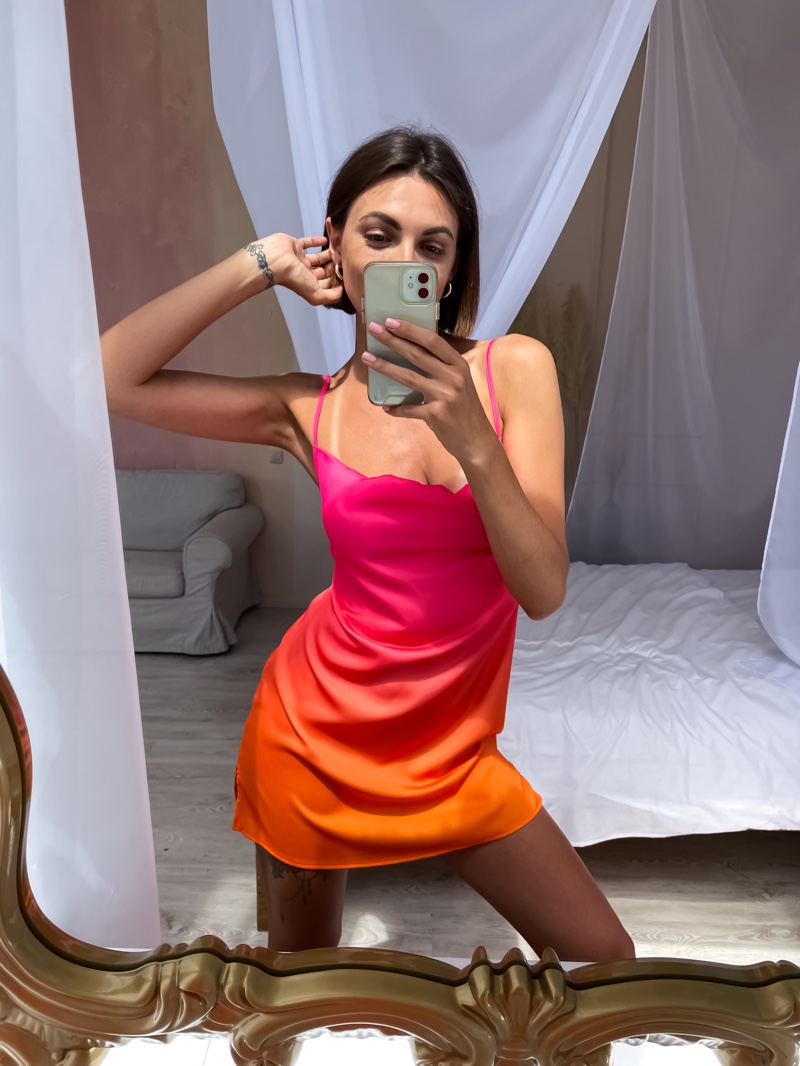 The baddie aesthetic is bold, empowering, and unapologetically glamorous. Inspired by Instagram and beauty gurus like Kylie Jenner, it's all about commanding attention. Picture yourself walking into a room and commanding attention in a form-fitting black dress paired with thigh-high boots.
The color palette is often bold, featuring blacks, reds, and metallics. Accessories are key: large hoop earrings, a statement belt, and perhaps a designer handbag. Makeup leans towards the dramatic, with a bold lip and smoky eyes. This aesthetic is for those who aren't afraid to express their confidence and take risks in fashion.
Casual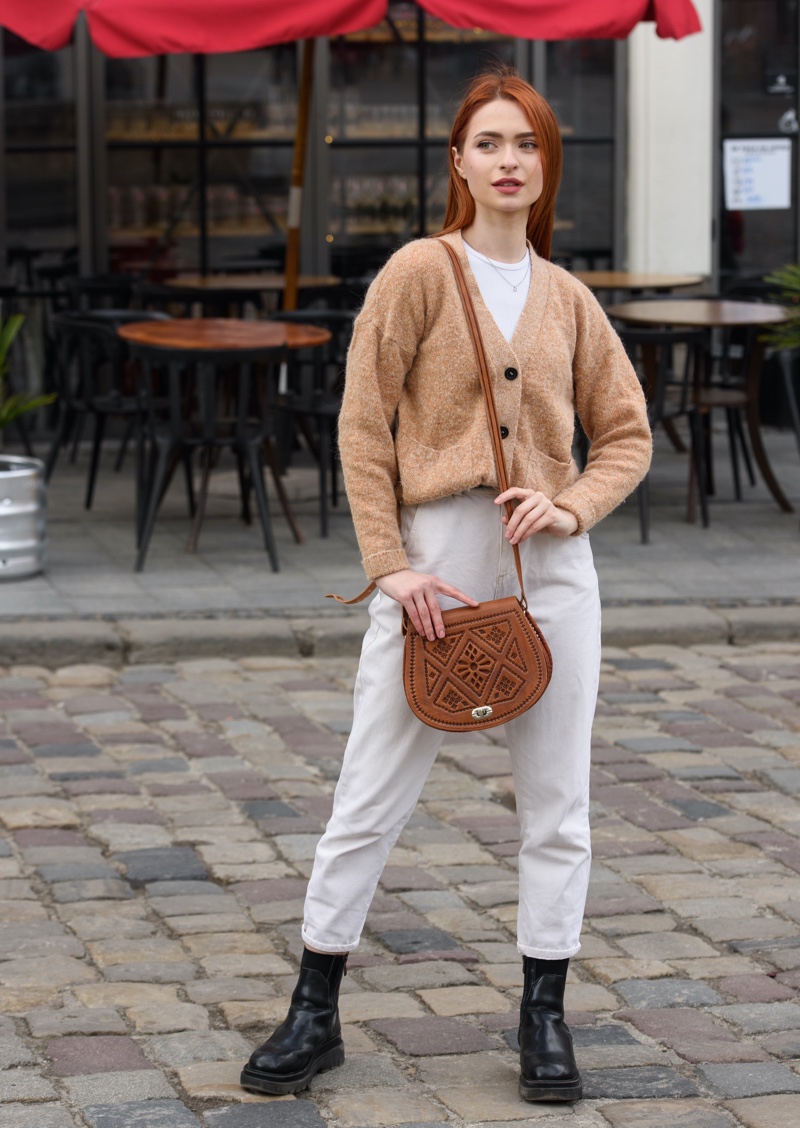 Casual aesthetic outfits are your go-to for everyday comfort without sacrificing style. For this look, a pair of well-fitted jeans meets a soft, oversized sweater and a denim jacket. Neutral shades like beige, white, and light blue keep the look fresh. Elevate this laid-back style with minimalist accessories-think a sleek wristwatch design and white sneakers.
Skater Girl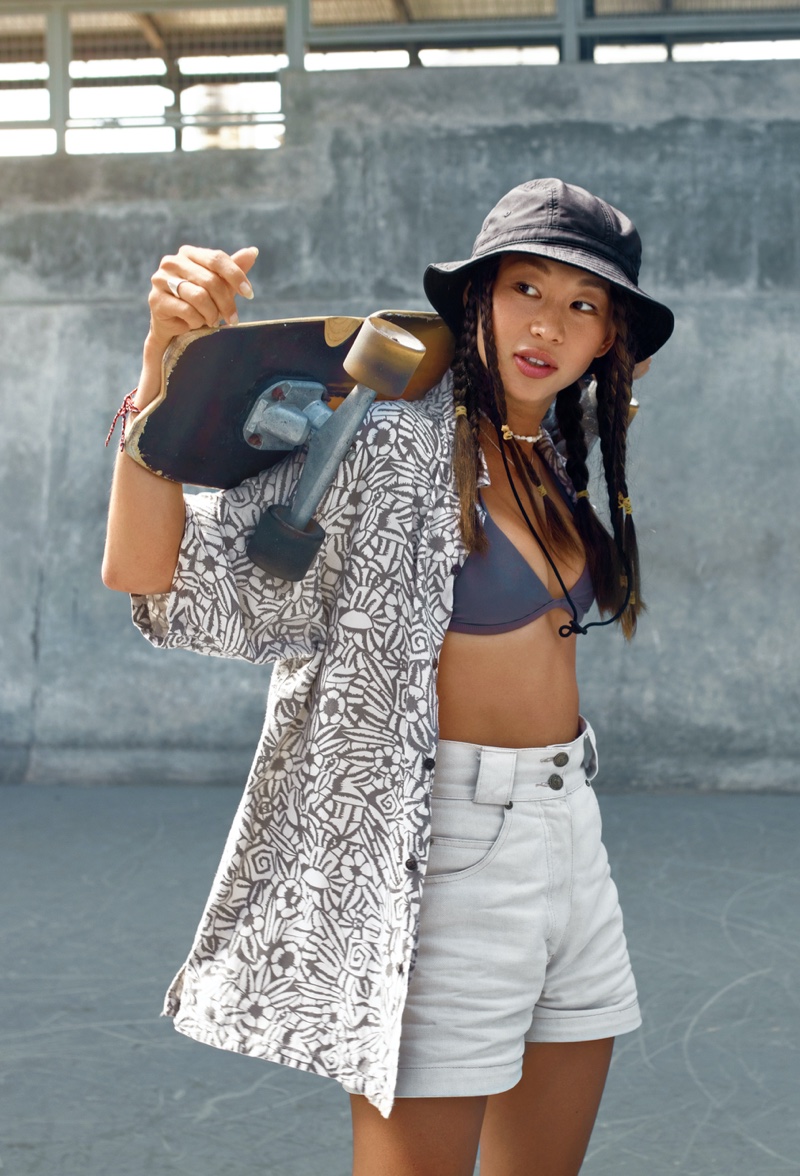 Distressed denim shorts, graphic tees, and iconic sneakers like Vans or Converse define the skater girl look. Your look combines casual comfort and rebellious flair as you cruise down the boardwalk.
Earthy tones, blacks, and grays form the base of your color scheme, accented by occasional vibrant hues. Consider adding layered necklaces, beanies, or a functional backpack to personalize your ensemble. It's all about a free-spirited, agile lifestyle.
Fairycore
Step into a sunlit forest wearing a flowy, floral maxi dress and lace-up sandals, and you've entered the world of fairycore. The aesthetic leans heavily on soft pastels, creams, and earthy greens, creating an ethereal atmosphere.
To elevate this dreamy style, adorn yourself with delicate jewelry, flower crowns, or even a wicker basket as a unique accessory. More than a fashion statement, Fairycore is your passport to a life imbued with whimsy, magic, and dreamlike wonder.
E-Girl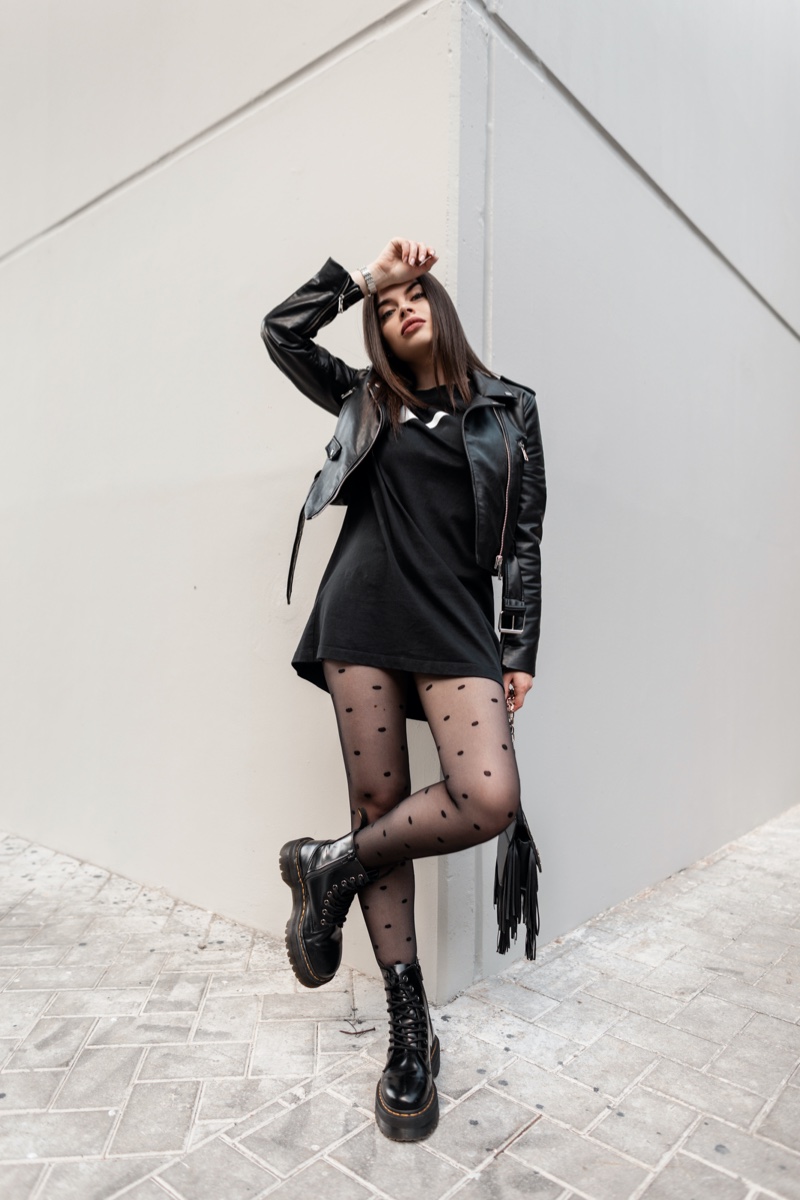 The E-girl aesthetic is a vibrant fusion of internet culture and edgy fashion, often seen on platforms like TikTok. Imagine a black mesh top layered over a neon turtleneck paired with a plaid skirt and chunky combat boots.
The look is punctuated by bold makeup choices, such as winged eyeliner and brightly colored eyeshadow. Accessories often include layered chains and multiple ear piercings.
Shopping for Aesthetic Fashion
When creating the perfect aesthetic outfit, the right clothing brands can make all the difference. Whether you're looking for vintage-inspired pieces or modern streetwear with a unique twist, these brands and retailers are known for their aesthetic fashion items:
Urban Outfitters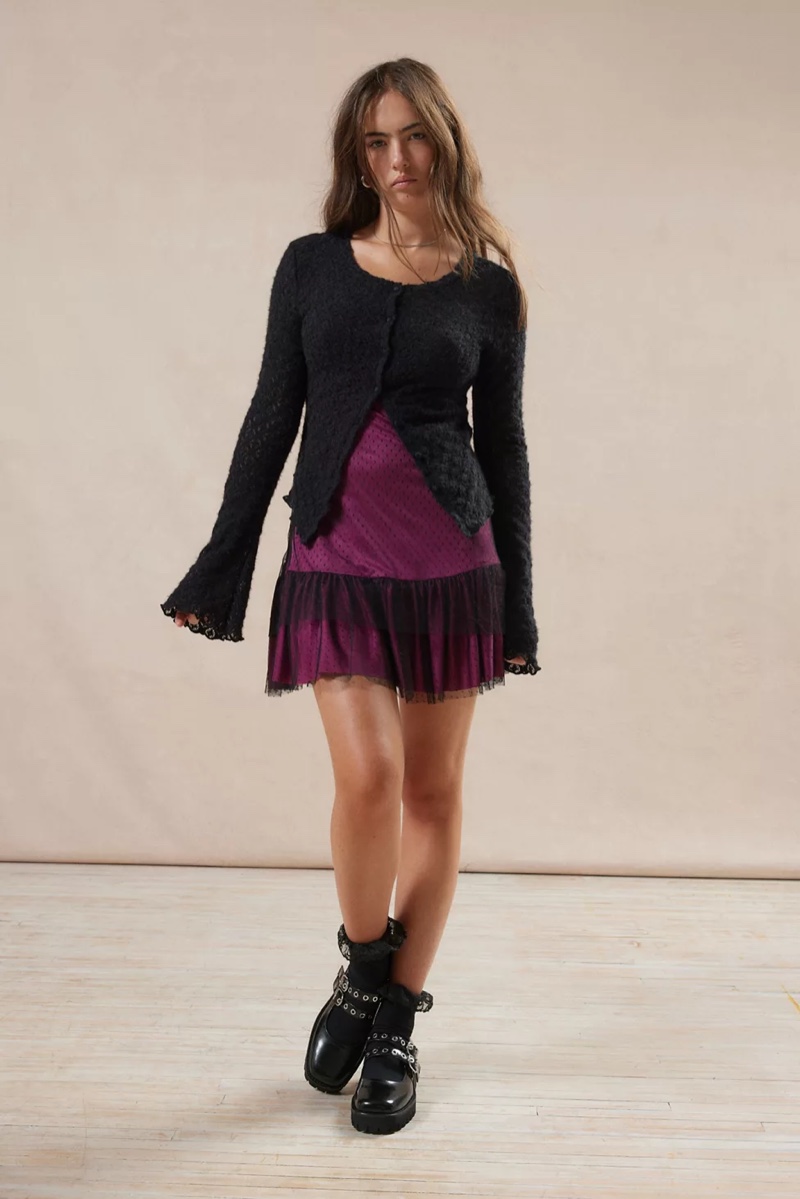 Urban Outfitters is a go-to destination for those seeking a blend of contemporary and vintage-inspired pieces. Whether channeling a boho-chic vibe or leaning towards streetwear, this retailer offers an eclectic mix that caters to various aesthetic styles.
Free People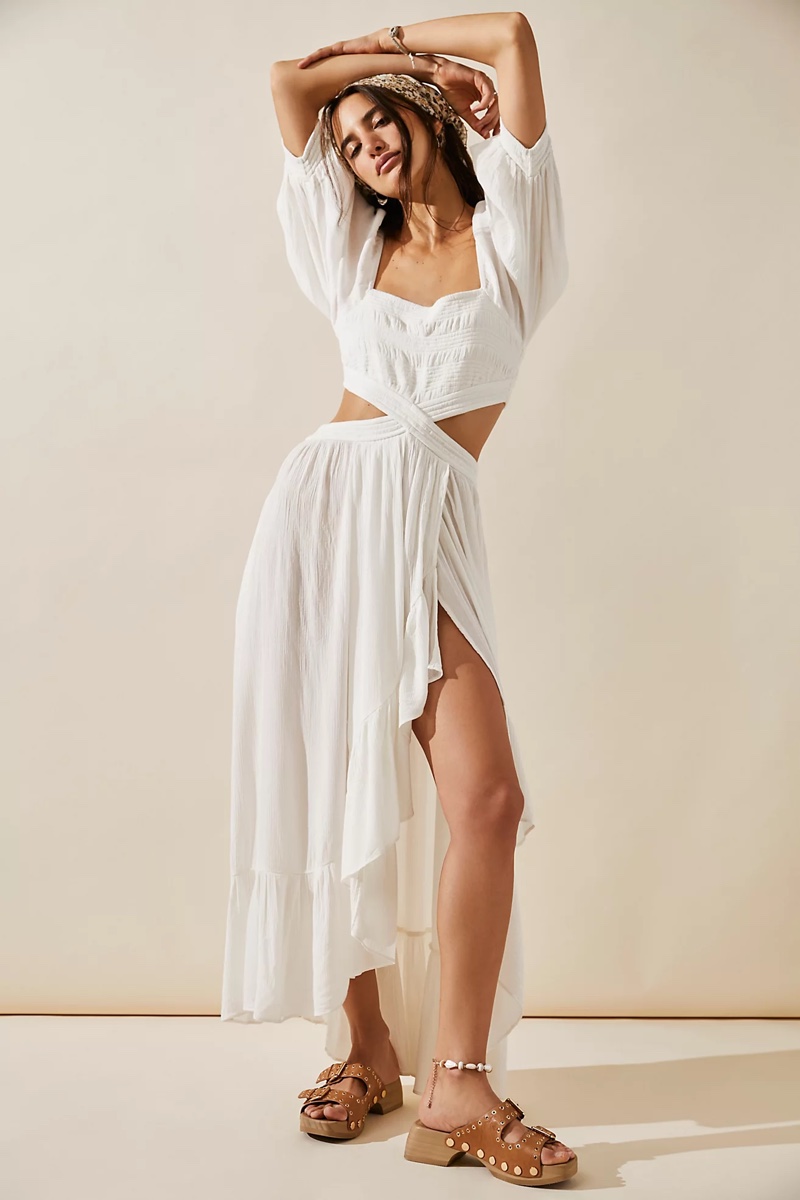 Free People is the epitome of bohemian elegance. With a focus on free-flowing silhouettes, intricate detailing, and earthy tones, this brand is ideal for crafting an ethereal and dreamy aesthetic. Think maxi dresses, crochet tops, unique shoes, and an array of layered accessories.
ASOS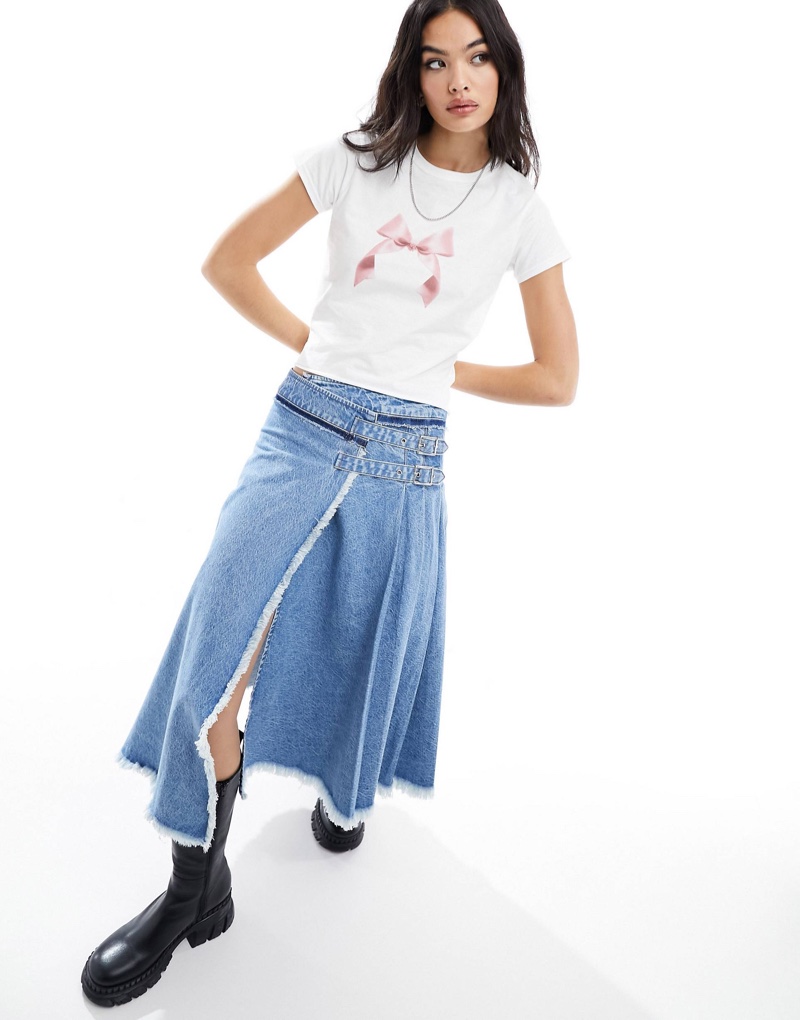 ASOS is a digital fashion giant offering many brands and styles. ASOS has a comprehensive selection to suit your fashion needs, whether you're into the minimalist aesthetic or prefer something more flashy, like Y2K style. Their in-house line is particularly strong on trend-driven pieces.
H&M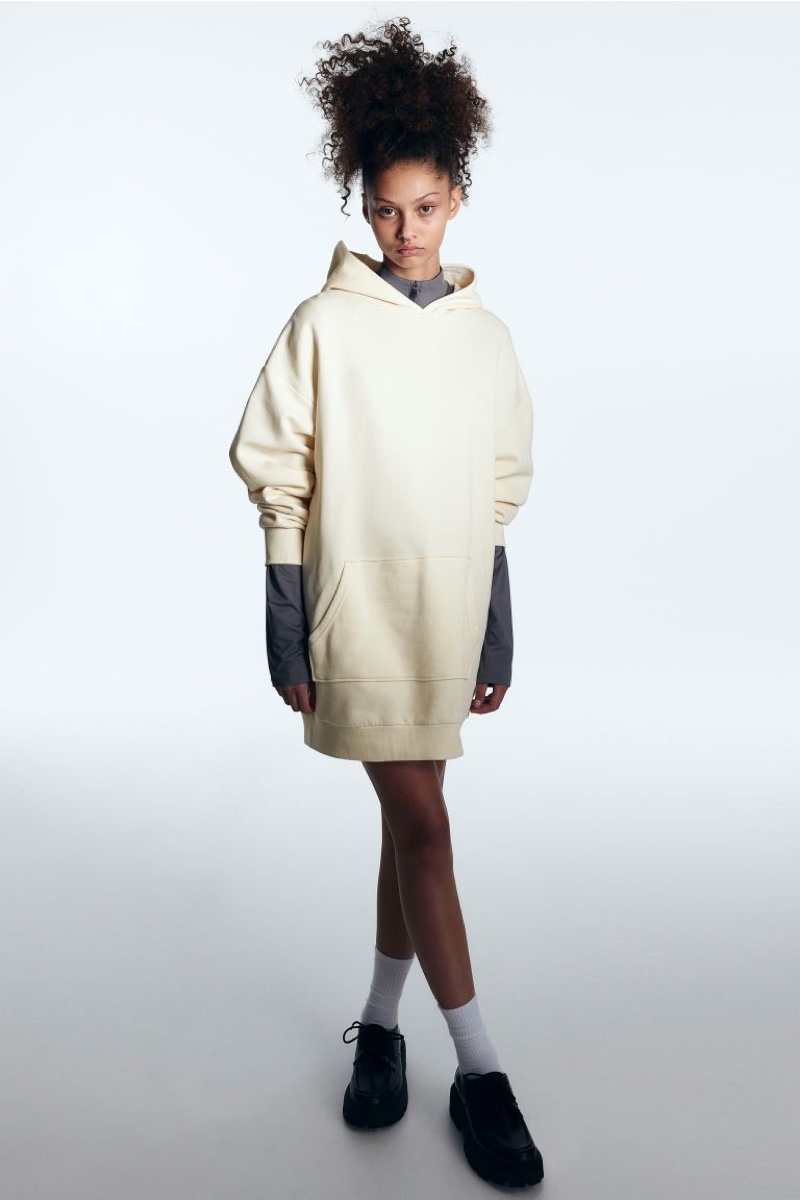 H&M is a staple for affordable and versatile fashion. From casual basics like t-shirts to more tailored options, H&M offers a wide range of styles that can be the foundation for any aesthetic outfit. Their collaborations with designers and seasonal collections also provide unique, limited-edition pieces.
Zara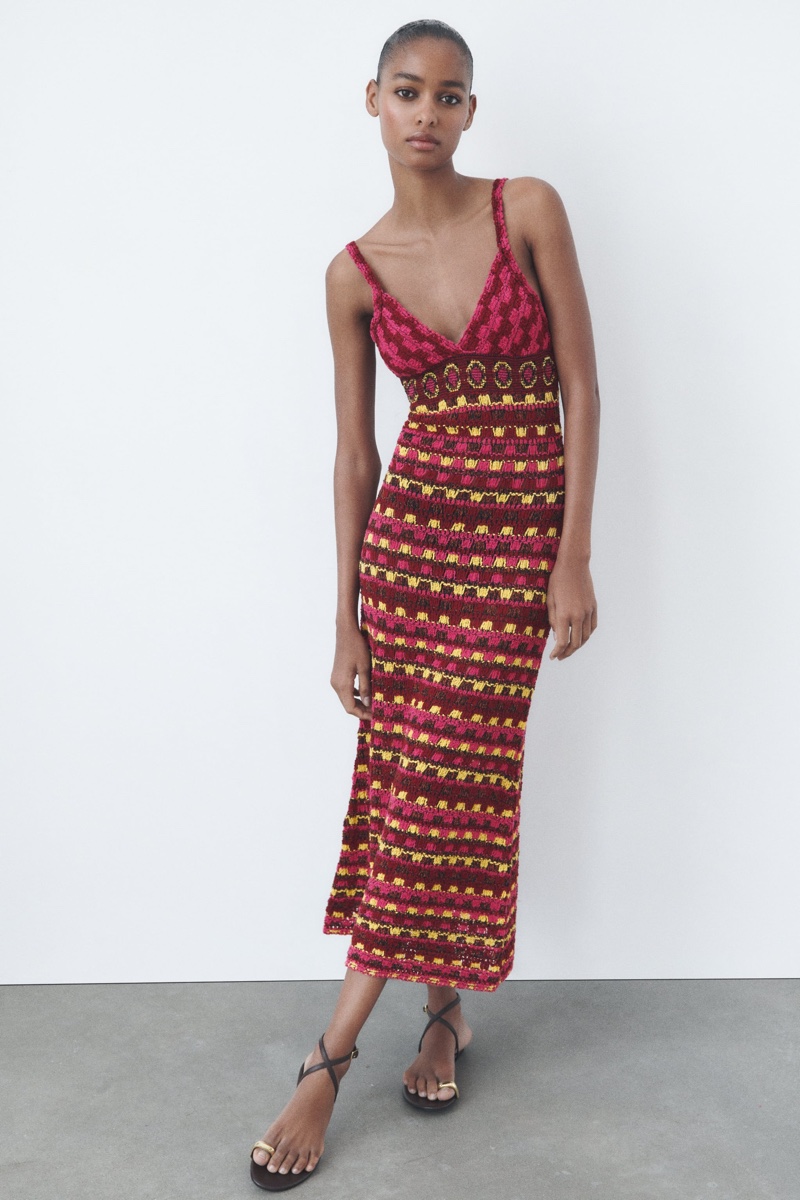 Zara is renowned for its model that brings runway-inspired designs to the masses. With a focus on sleek, modern silhouettes and a versatile color palette, Zara is an excellent option for those looking to infuse their wardrobe with a touch of contemporary chic.
Finding Your Look
These aesthetic outfits are versatile styles that incorporate elements from various eras to create a unique, personal look. From vintage-inspired pieces to edgy grunge elements, there's something for everyone when it comes to aesthetic outfits.
Feel free to play around with various styles and adornments to craft a look that's distinctively you. Embrace the joy of fashion and let your individual flair take center stage with different aesthetic types!