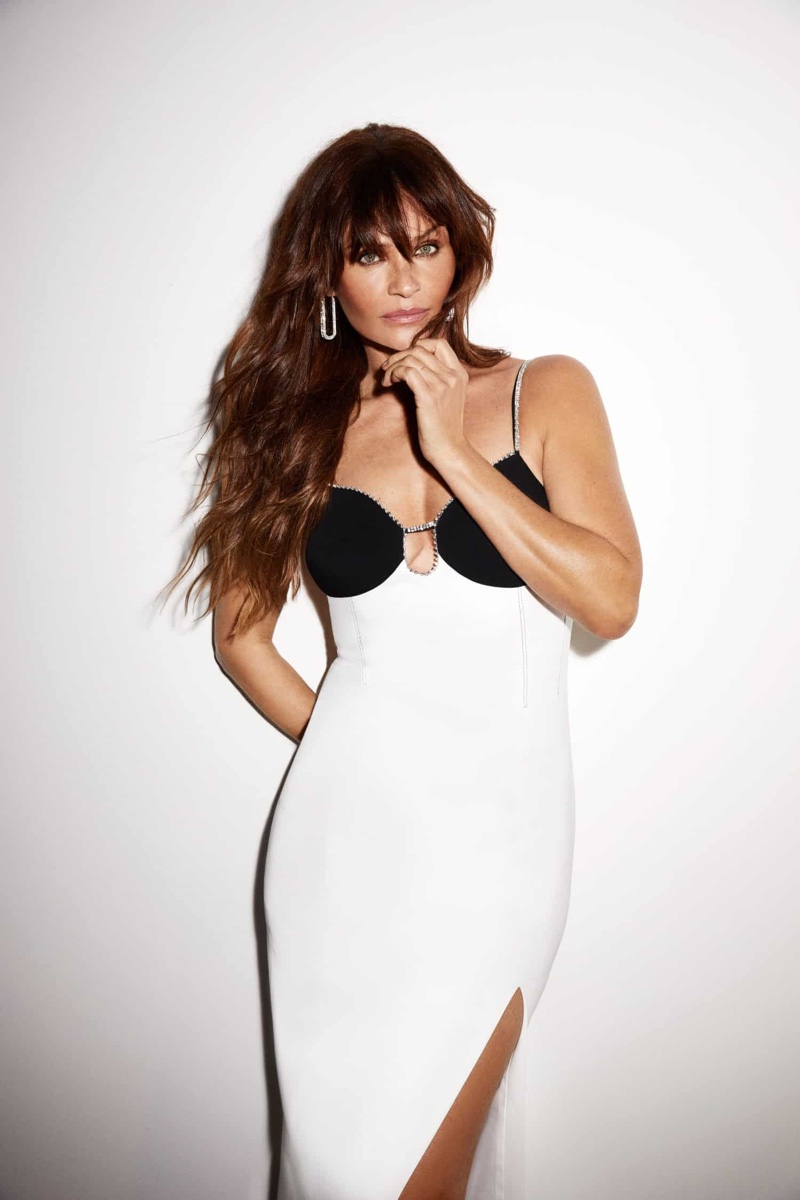 With the help of notable figures, Karen Millen kicks off The ICONS series. Supermodel Helena Christensen contributed designs to the first collaboration, which was inspired by 1990s fashion. Prices range from $125 to $944 for a 14-piece collection.
Helena Christensen x Karen Millen Campaign
This season's campaign, which Zoe McConnell photographed, features dynamic studio images of the Danish beauty wearing timeless pieces. Leather jackets, fringe dresses, stirrup leggings, and other standout pieces are among the collection's highlights. Similarly, a color palette that is appropriate for the 1990s includes monochrome black and white as well as fiery red and lime green.
Related: Helena Christensen Models YSL Beauty for L'Beauté Magazine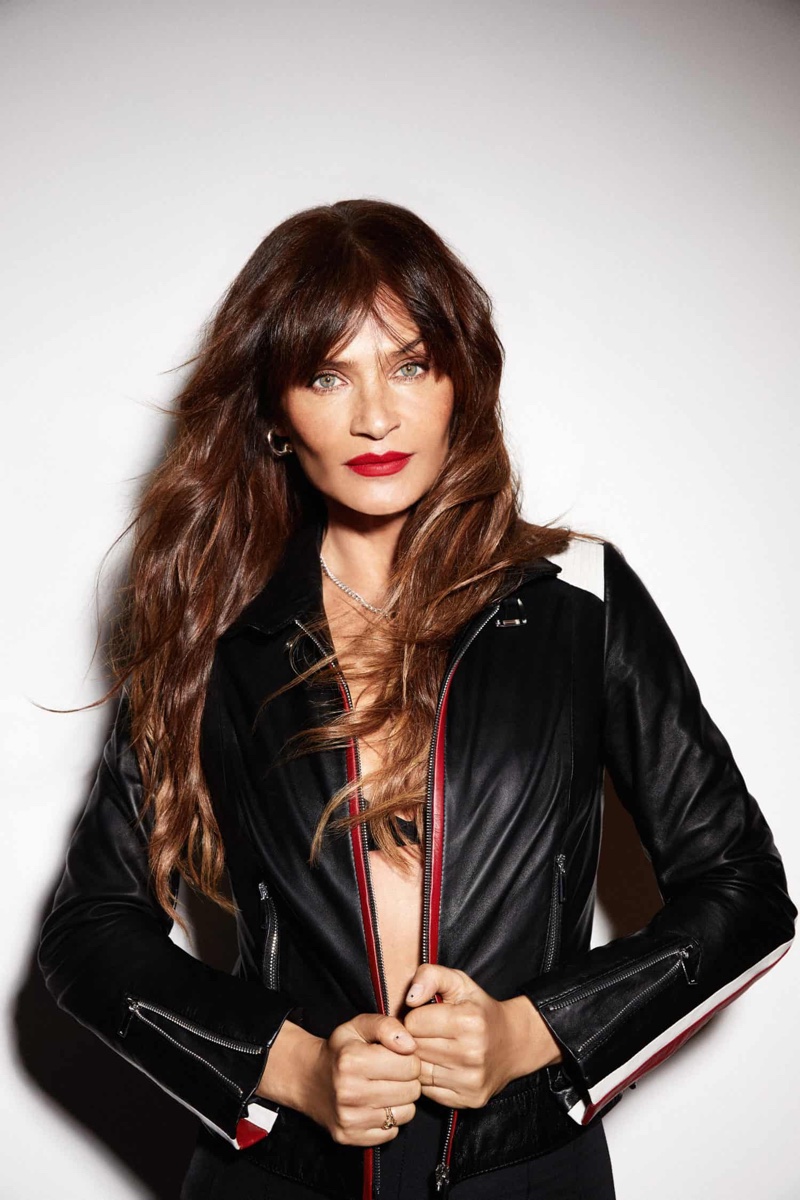 I really like the white oversized blazer, you can wear it over anything, and it's a cool option to use during the spring or autumn. I love the Forever Dress, it fits really well and accentuates your shape, the female body is beautiful – it's also very timeless, so maybe that's why it's called the Forever Dress!

Helena Christensen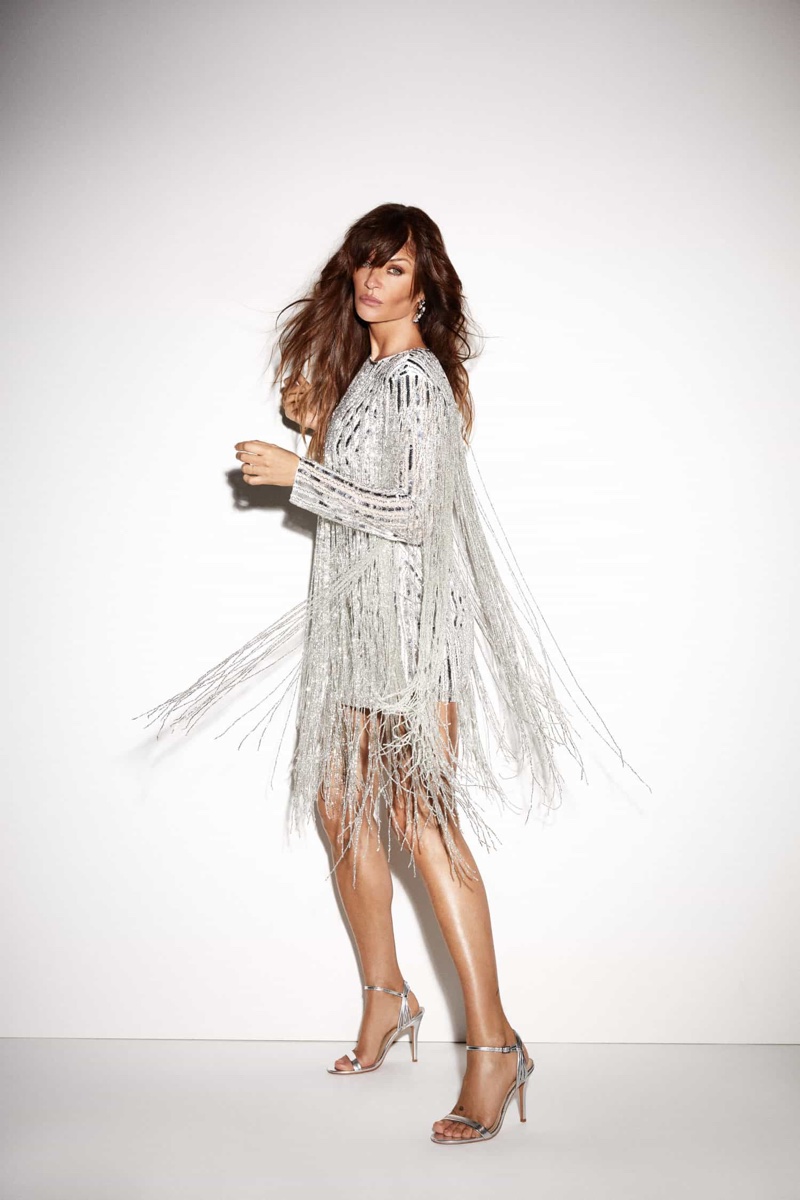 Styled by Stevie Hockaday with strappy heels and chic earrings, the bold ensembles are a show-stopping sight. Finishing her look, makeup artist Alex Babsky gives her a dramatic red lip while hairstylist Earl Simms works on her signature dark fringe.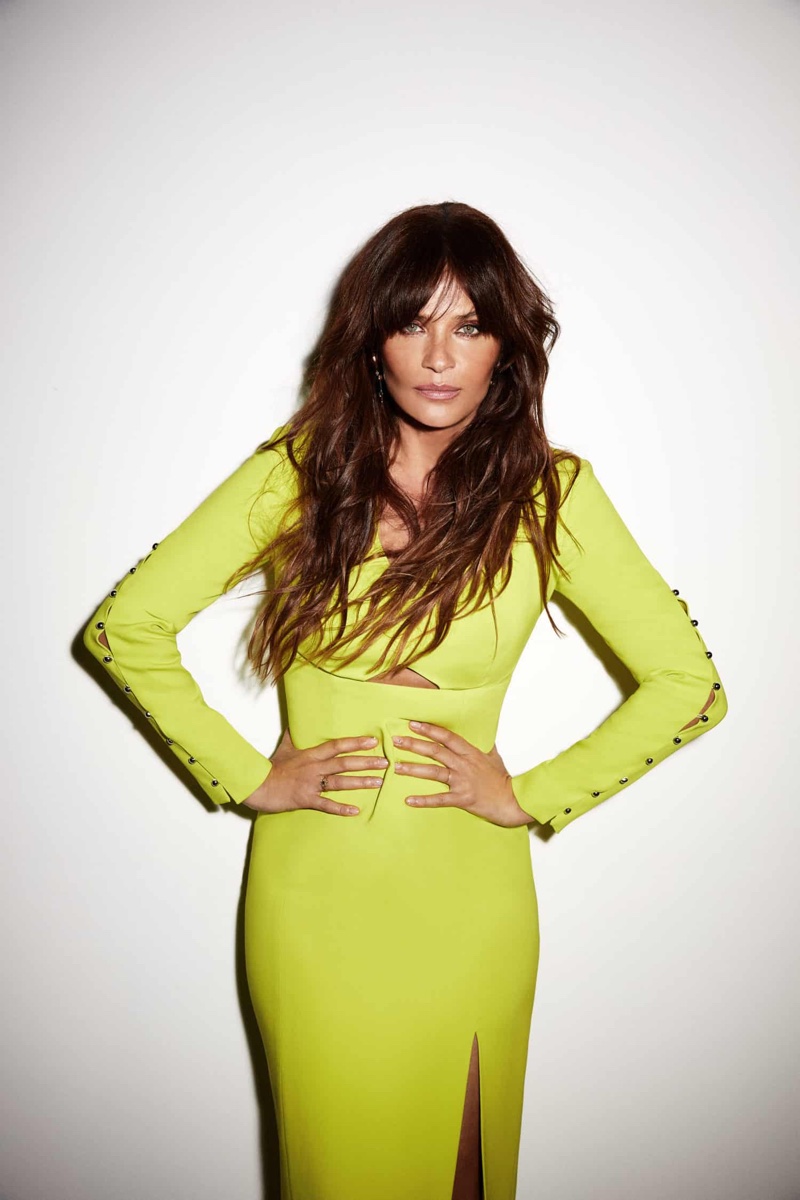 "Embodying the decade's daring silhouettes, beauty, confidence and influence, Helena Christensen has left an untouchable legacy synonymous with '90s fashion, one which constantly reappears and remains relevant today. Celebrating the era in the utmost style, THE ICONS offers a forward thinking take on nostalgia," Karen Millen states about the collection.