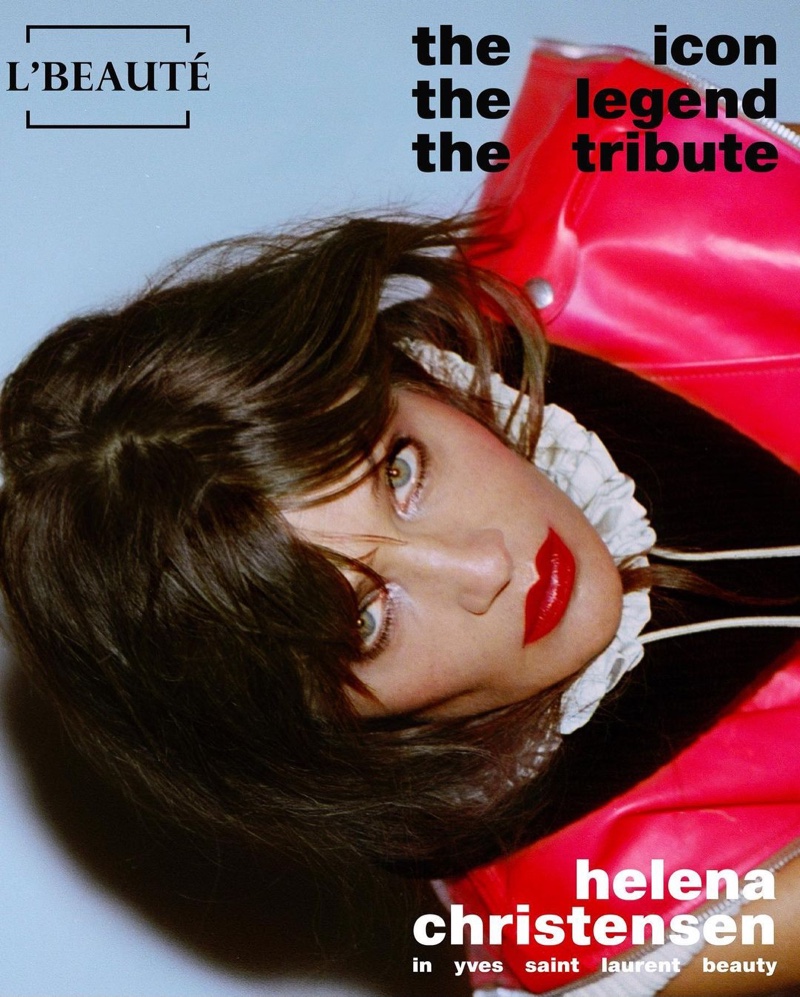 Helena Christensen looks striking on the Fall-Winter 2021 cover of L'Beauté Magazine. Photographed by Sam Marie-Saint, she gets her closeup with a red lip from YSL Beauty and a Louis Vuitton design. Accompanying images show the supermodel posing in statement fashions from Dolce & Gabbana, Cartier, Gucci, and more.
Nail artist Nori (See Management) works on her glossy manicure. Makeup artist Olivia Barad uses YSL Beauty products with hair by Mike Martinez. Steph Aro is L'Beauté's editor-in-chief. Milenia works on prop styling with casting by Gabrielle Seo and production by Mirham Ascencio.
In addition to being a cover star, Helena's pictures were recently featured in an exhibition of Scandinavian models.