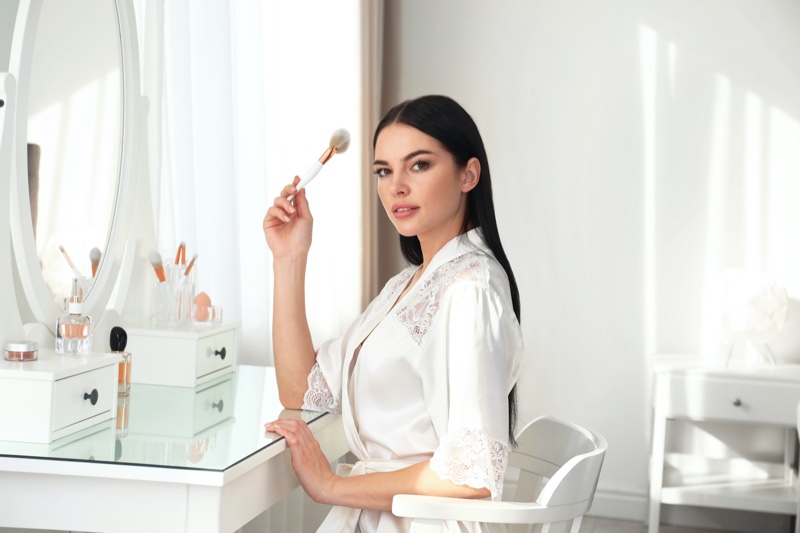 Dressing tables are essential in our daily lives. Rather than storing all of our dressing-up items in every nook and cranny of the room, vanity tables can help organize them and make them easier to find whenever you need them. This is why a vanity table is quickly becoming a necessity for our daily needs; however, before purchasing a vanity or dressing table, it's critical to consider your needs and space settings.
A concise piece is recommended; however, you can always opt for a complete setup for a more substantial room setting. Costway provides a one-stop-shop for finding your ideal design and high-quality home-related furniture set at the best price.
Do You Need a Vanity Table?
Vanity or dressing tables are small tables that easily fit into your bedroom or bathroom. Your dressing table, or wherever you keep your makeup and other accessories, can be helpful. You can keep all of your belongings in one place rather than searching for them all the time.
Vanities provide additional seating without taking up much of your floor space. There are many such pieces of furniture to suit both a small apartment and a mega-mansion. With this, you can begin to maximize your space and make the best use of it.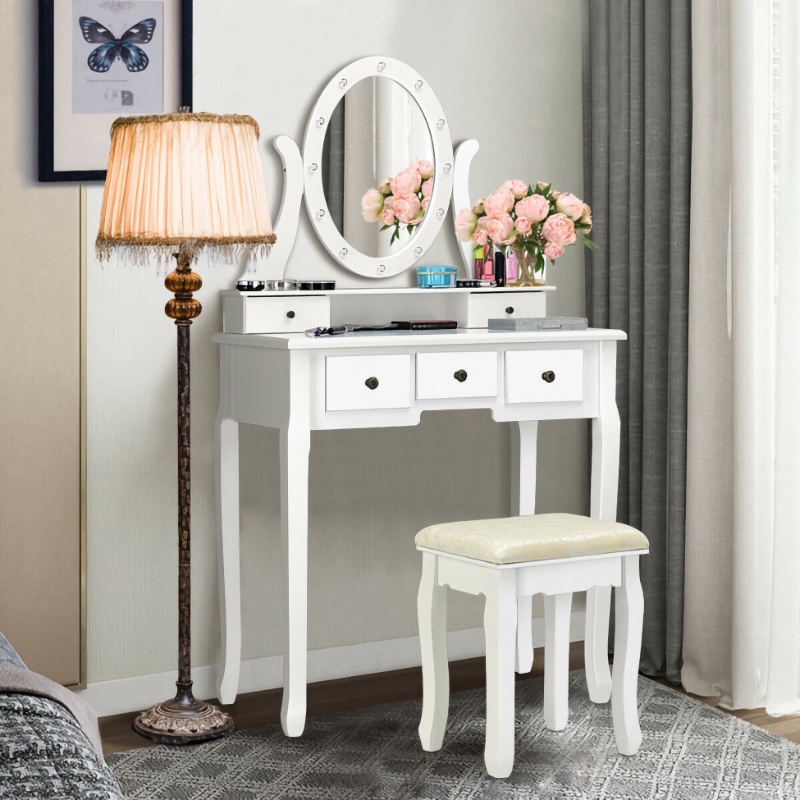 Choosing the Right Vanity Table
A vanity table is only helpful if it complements the decor and accommodates all of your needs. A Costway Vanity table is made similarly. To find a suitable vanity table for your needs and space, you can choose from various options and designs. If you are looking for some valuable tips to consider when purchasing fine furnishing vanity dressing tables for your living space, here are a few things to think about:
Features:

Every dressing table is distinct in its way. Each one has a unique set of characteristics. You can select from the table's diverse collection of elements to meet your needs. If you need more space, go for the one with similar benefits, and if you prefer a more compact setting, go for a similar variant.

Size:

Another vital factor to consider when purchasing a vanity is the size of your dressing table. If you live in a small apartment but choose a larger vanity unit, it will only take up a small amount of space and be of little use, and vice versa. As a result, make sure to purchase a unit that is appropriate for your location and your needs.

Location:

Dressing tables can be placed in either your bedroom or bathroom. However, it is critical to select your

vanity table

based on where it will be placed. This is critical because several factors will be considered based on the location of the furniture set.

Style:

With the emergence of new trends, various styles have emerged for multiple types of furniture. Match your

vanity table

to your style and the decor of your home. Choose a style that complements the beauty and functionality of your space.

Material:

Dressing tables are available in various materials, but it is critical to select the material based on your needs and budget. Don't cut corners on the material just because you don't have a budget.
You can select the best vanity table for your interiors and interests by following these guidelines. So, what is it that is keeping you waiting? Choose your table today, and don't forget to look at the Costway collection!