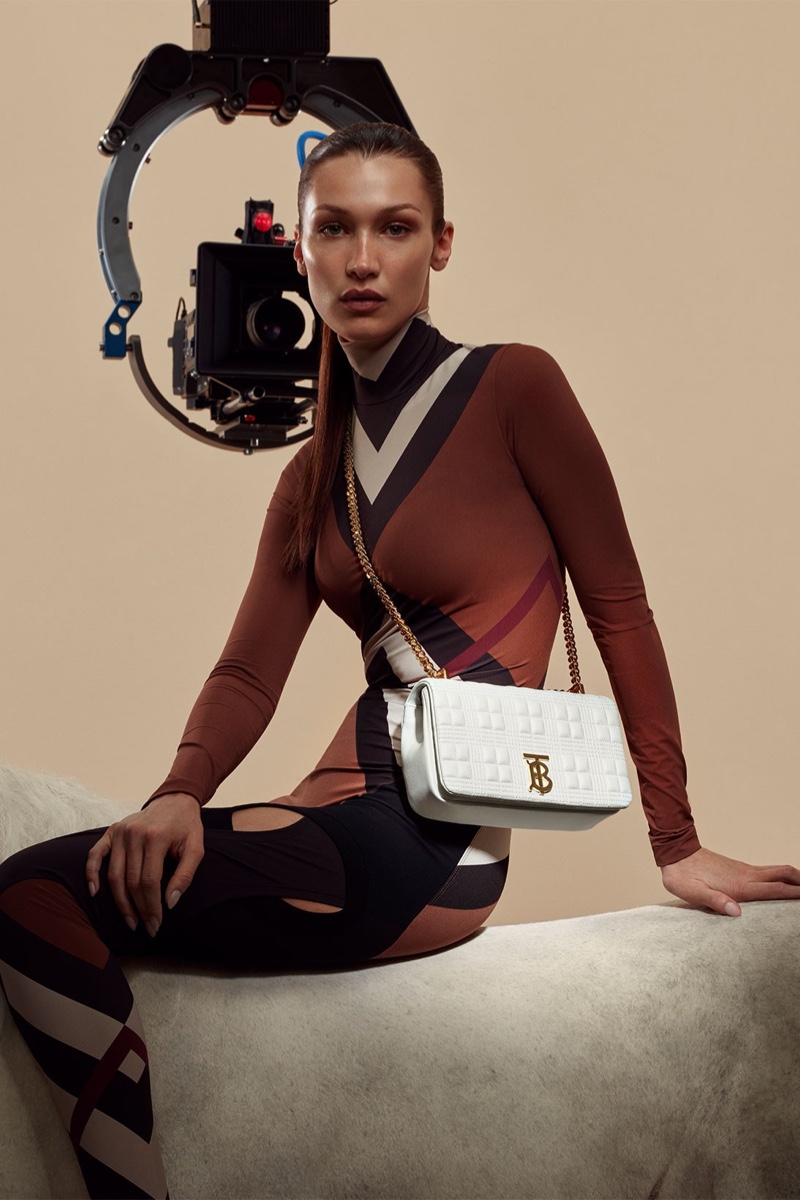 Burberry recently released a campaign featuring Bella Hadid, Lourdes Leon, Jourdan Dunn, and Elle Richards, in which the Lola bag is the focus. While modeling the accessory, the cast members pose on horse-like props that look real at first until the picture zooms out. Using a combination of mechanical elements and sleek fashion, Torso Solutions created the imagery for this campaign.
Burberry Lola Bag Campaign
The Lola bag is described as: "Born in London – our creative and spiritual home for over 130 years – Lola embodies the city's boundless energy and limitless potential, encouraging you to go beyond, break boundaries and be unapologetically unique." Made of lambskin leather, the campaign for Lola features three main colors: pale vanilla, black, and camel.
Related: Irina Shayk, Rianne van Rompaey Appear in Burberry Spring 2022 Campaign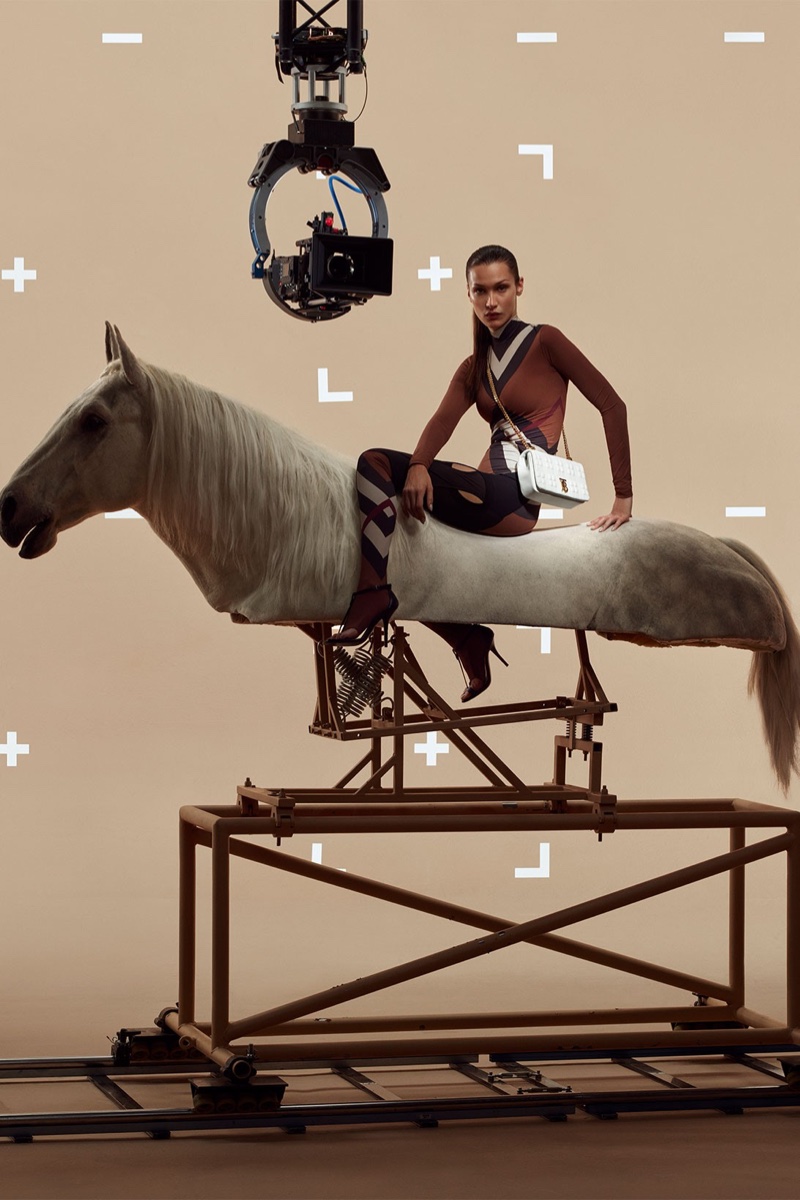 Suzanne Koller is in charge of the styling for the shoot, which includes pairing the accessory with quilted jackets, hooded styles, and the classic trench coat, among other things. Lauren Parsons creates understated makeup for the looks, completed by Soichi Inagaki's sleek hairstyles.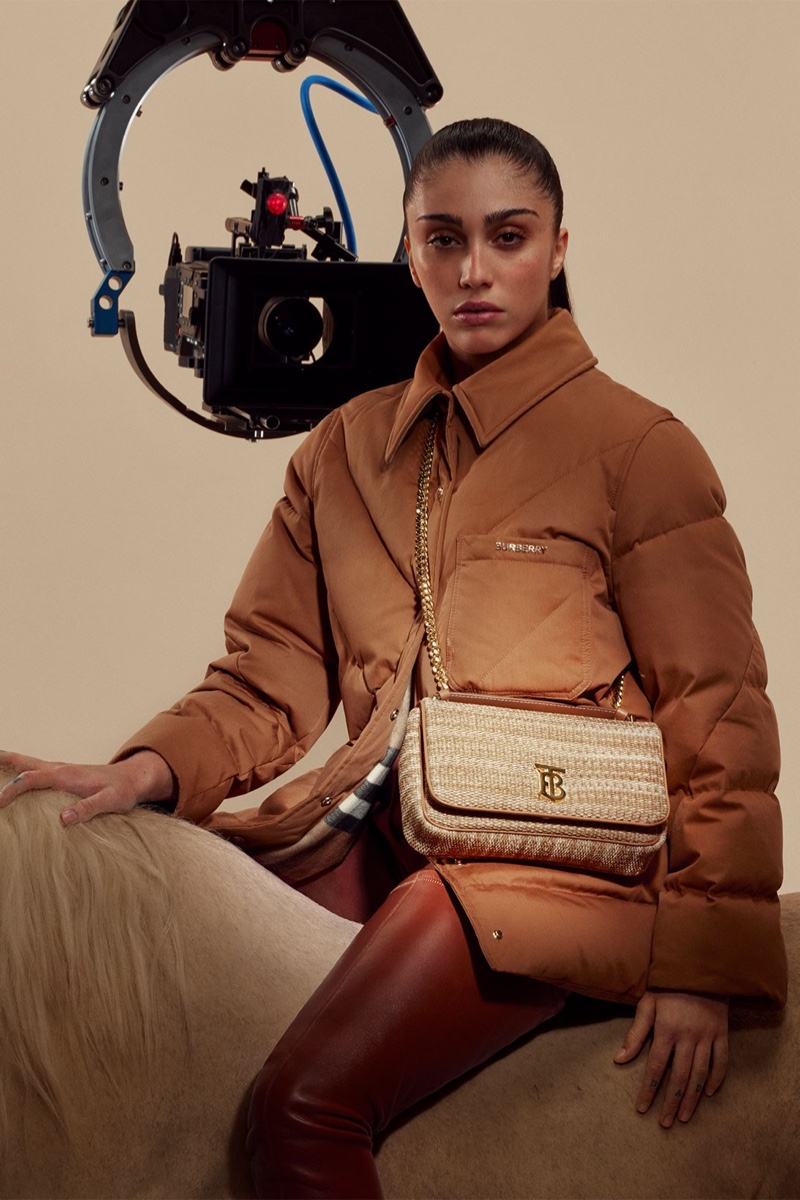 A short film, set to dance music, is shown in conjunction with the images. Zach Apo-Tsang works on set design with movement and direction by Ryan Chappell.